Hair looks feminine and beautiful in braiding styles. When you learn how to braid your hair the standard way, you will also enjoy braiding your hair in Dutch, French, and a variety of braiding variations that look elegant and demure.
Use elegant hair accessories to accentuate the braided hair. These hairstyles are suitable for wedding, special occasions, and everyday styling. This is a standard way to braid hair in a few steps.
How To Braid Your Own Hair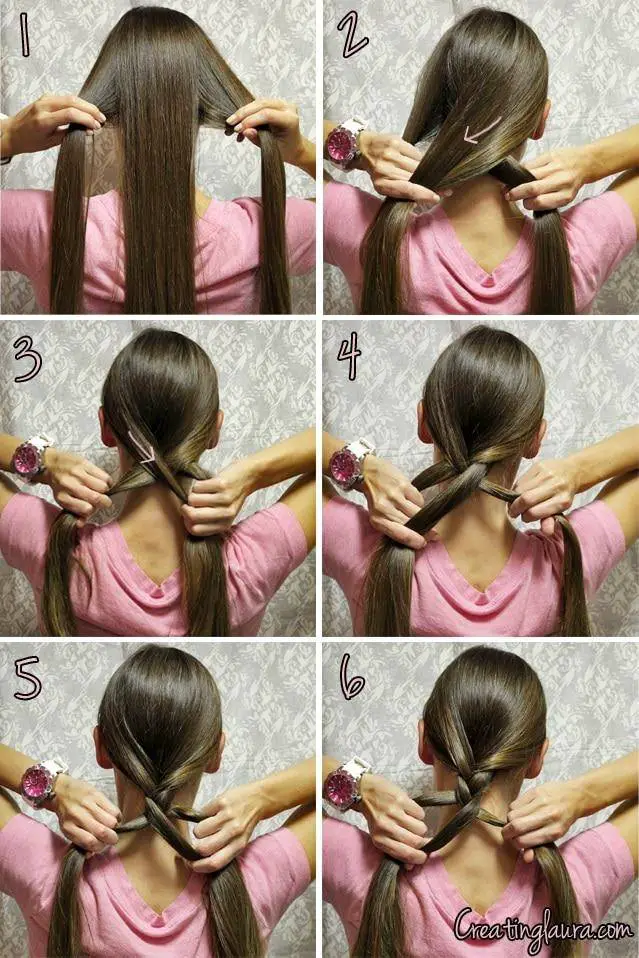 Divide the hair in three equal sections
Leave the middle section, and hold the right and left section with respective hands
Hold the right and left section with a single hand leaving a finger in between to keep them separated and leave the middle section as it is.
Grab the middle section with your right hand and hold the other two sections as they are separated by the index finger.
Overlap the right section on top of the middle section
Overlap the left section over the overlapped right section
Pull the right section towards the left side
Overlap the middle section on top of the left portion
Cross over the left section on top of these braided portion
Repeat this process till the end of the length of your hair or unto the number of braids you need.
This is the standard way to braid your hair. It can be done to hair of small and medium length by taking three sections of hair to get started. Braiding comes with beautiful variations done with a few changes from the standard braiding of hair.
The Romantic Dutch Braiding Styles
Dutch braids are easy to style and give the romantic, Victorian appeal. Suitable for all kinds of outfits except the club wear. These are soft braids and look like crowns on top of the head. They are the not flat like the French braids and create a feminine look.
This is a variation of the standard braid. Instead of crossing over the middle section, you have to put the right and left section under the middle section to get this look. They can be styled in a number of ways and look good on girls and women of all ages.
Dutch Braiding Styles
Dutch braiding styles are popular as they are easy and can be combined with a variety of braiding styles to create a elegant and feminine look. Style your hair in Dutch braids on casual as well as formal outfits.
The Messy Half-Up Dutch Braids
Wear the Dutch braid on one portion of your hair and leave the messier part in fringed waves. It is suitable for long, short, and medium hair length. You can add Dutch braids with ponytails or combine it with fish braids.
Dutch Braid Updos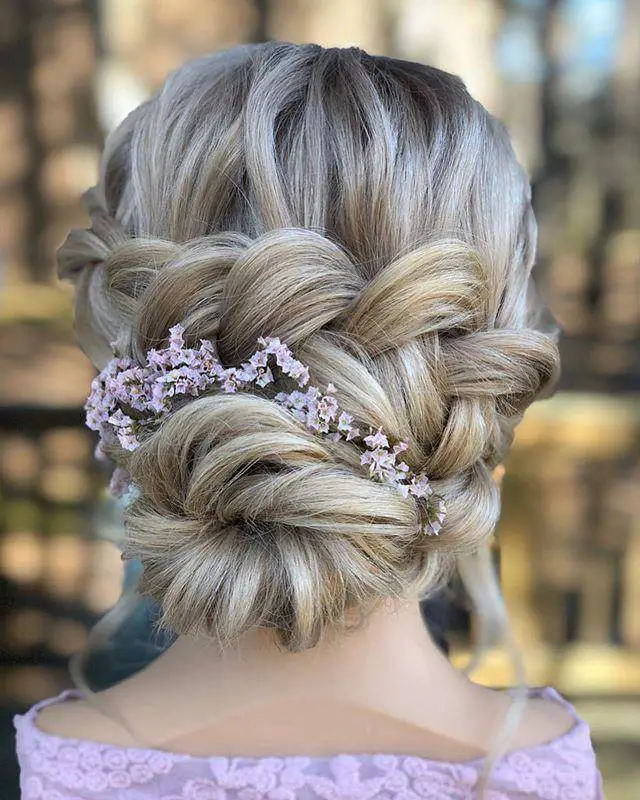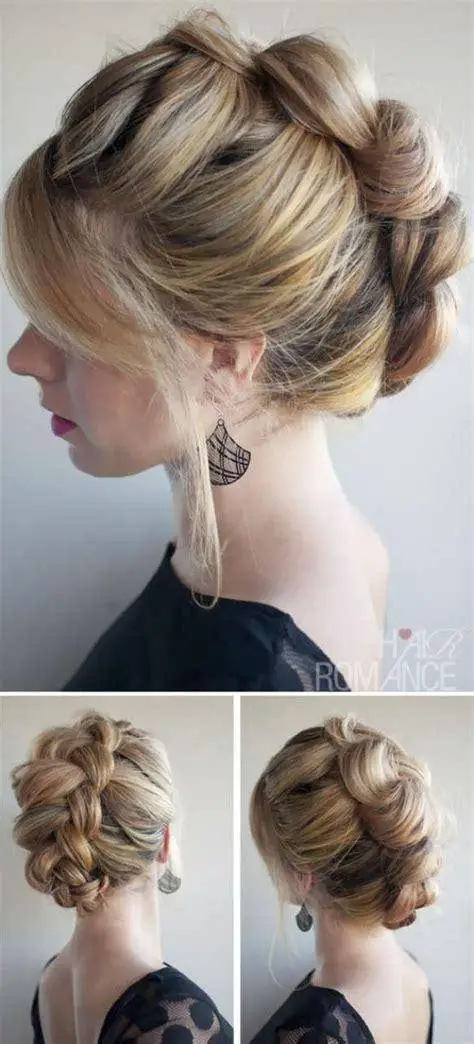 Lovely options for the brides or for formal occasions. Are you attending the opera nights in the romantic bliss listening to dulcet music in harmony? These are the updos to donne in the Dutch style or blend them with French or any braid style of your choice.
The Eye-Popping Waterfall Braiding Styles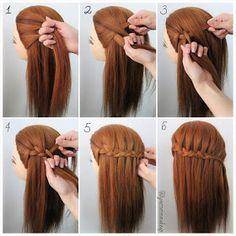 The waterfall braiding style is easy and creates volume looking mesmerizing. The princess braid can be blended with numerous braiding styles to create stunning hairstyles. This can be done with medium to long hair length. Highlights and low lights enhance the appearance and add texture to these braiding styles.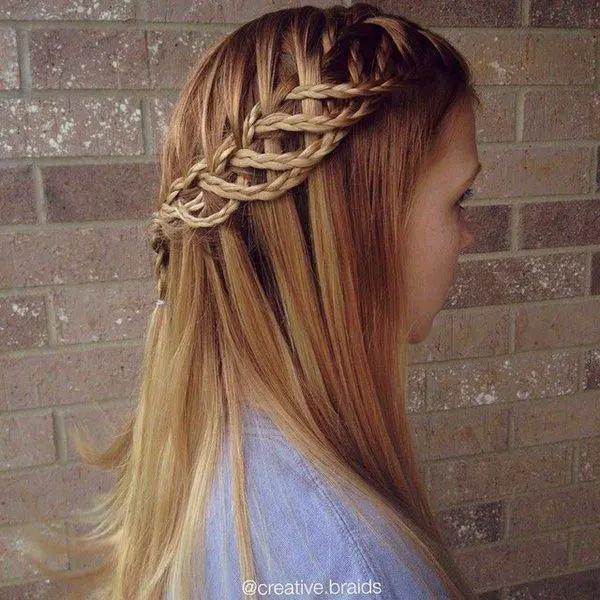 Mermaid Braiding Styles For The Magical Moments
Mermaid braids are easy to make. Part the hair in two sections and make two loose braids. Slightly pull the hair from the braids to create a messy look. Pin both the braids together with bobby pins. There are numerous stunning variations of the mermaid braids suitable for most of the outfits.
Easy Messy Mermaid Braiding Style
Highly Stylized Renaissance Braiding Styles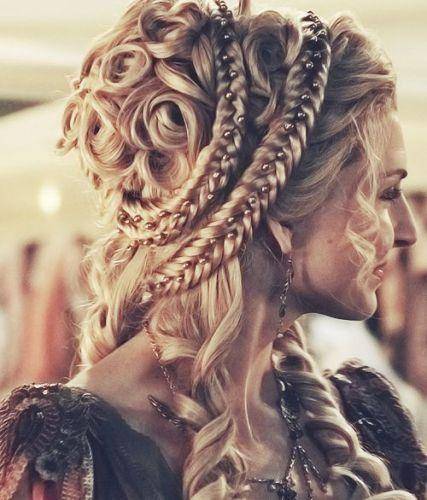 Embellished, intricate, and stunningly beautiful braiding styles for special occasions. Every moment spent in creating them is worth the time spent. Look dazzling in beautiful outfits that are a head-turners giving you attention.From the romantic era, the intricate detailing, and styling is timeless.
Avant Garde Braiding Styles To Shock You In Awe
High fashion braiding style lets you unleash your imagination in thinking of patterns and textures that can be used in braiding styles. With a blend of braids and textures, create avant garde braiding styles to stun and get some admiration for your artwork with hair. Shun the boring and demure for a while and binge on the bold, fearless patterns you take pride experimenting with to shock in awe.
Braiding Styles For Short Hair
Short hair looks wonderful in these braiding styles. From simple to complex braids, they create a wonderful look and style for your hair. Look sassy and demure with these braided styles blended with Mohawks, punk-styles, waves, and more. A beautiful mess that suits a lot of outfits.
Colored Hair Braiding Styles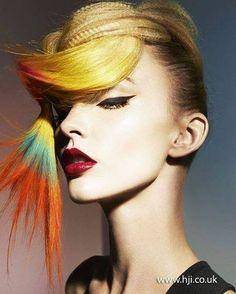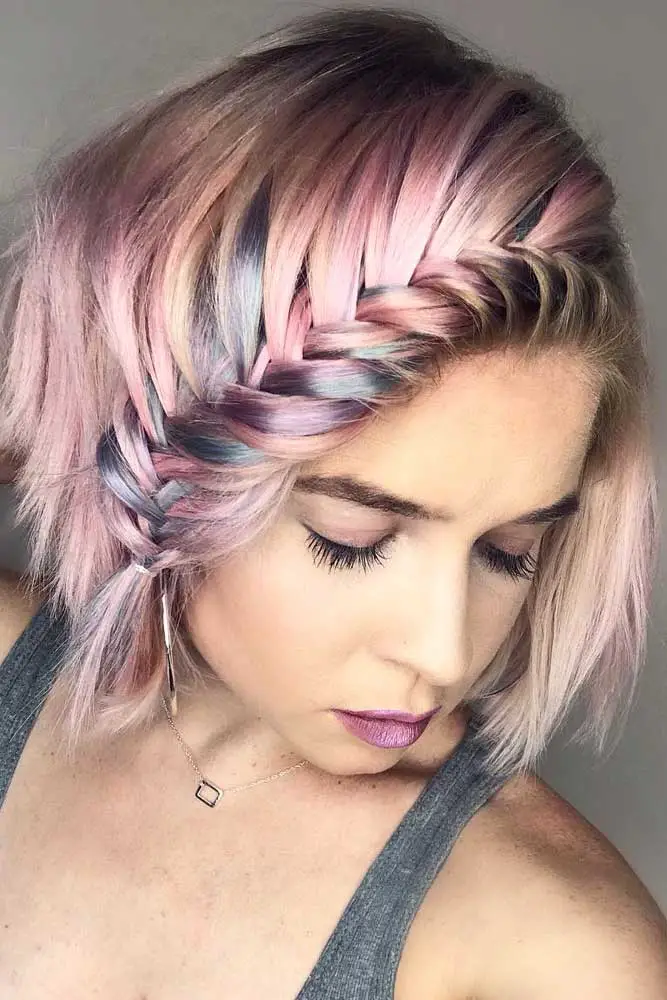 Color them in streaks of your choice but that does not let them stay away from braids. Short hair looks good with wavy braids. Your hair is a landscape to fill in the colors of your choice that scream your personality and mood for your mind is in a different realm creating these hairstyles.
Elaborate And Knotted Braiding Styles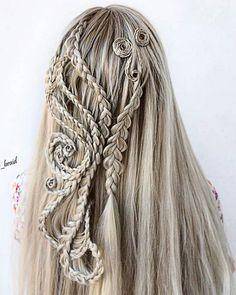 Oh, you stunner! Get creative with a blend of braiding styles and create enchanting style of hair. Elaborate braids are are suitable for ethnic or costume dramas. Choose them for special occasions for the time they consume. Highly stylized and feminine, with not a stitch that has a room for avant garde or offbeat for the braids sit pretty on the landscape of hair and do their bits of artistry.
Basket Weave Braiding Styles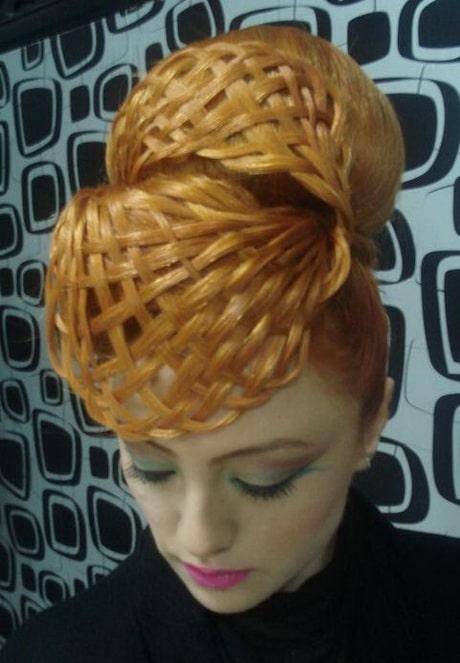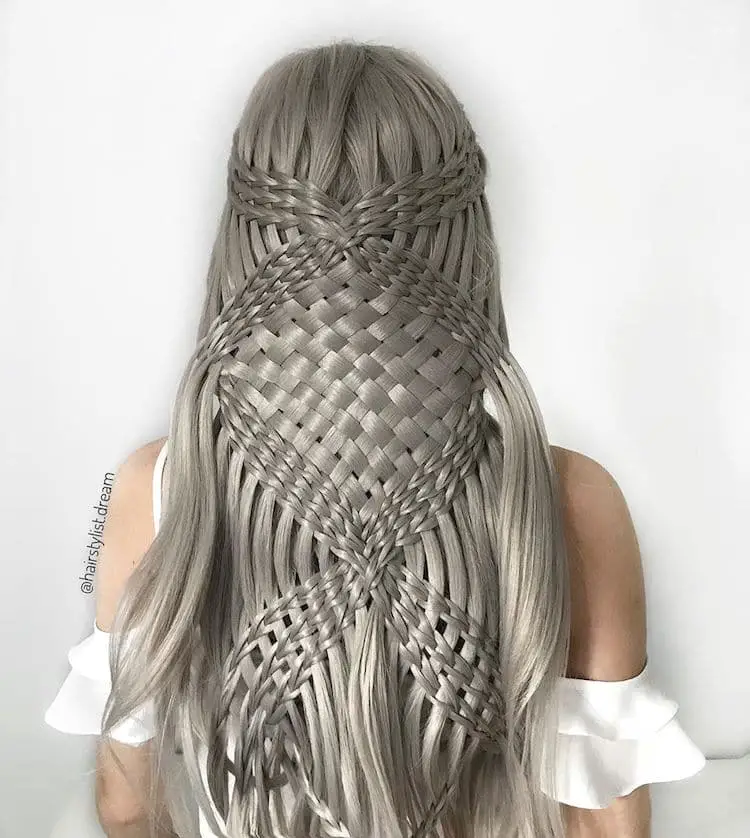 Basket weaves braiding styles are the most complex and stunning. If you have a couple of hours in your hand, this is the weaving style to go for. For medium, short, and long hair length basket weaving braids are possible depending on how close or wide you make the weaving style.
Conclusion
If you thought braiding hair is just a simple hairdo, think again!! There is more to braiding than meets the eye. You can create a whole world of braiding styles and stun as you take the gait in pride, for braiding styles are not about simpatico anymore. They have taken art to another level leaving your mind and imagination adding art and genres from eras celebrated and literature weaved in.