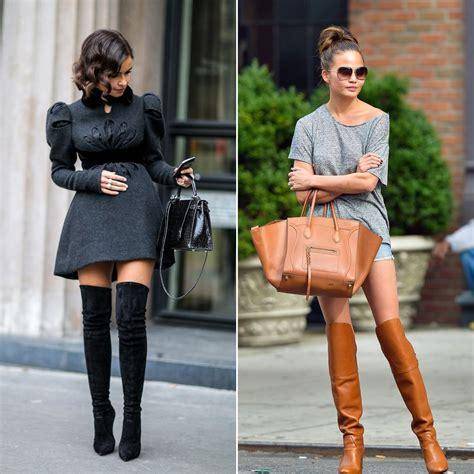 The stories and tales to hoof it in style with over the knee boots in weather cold, with a warm smile, and a chichi gait. Layered clothing, with the choicest style in boots is what you grab from the shelf and give yourself a complete makeover. Denims, fabric, embellished, printed, embossed, a galore of motifs, designs, and textures.
Over The Knee Boots In A Budget
Who said style comes with fumes in your pocket. That's a thought passe. Suede, faux leather, in prints, textures, and colors with not very high heels, and you can walk that gait in style putting aside the ifs and buts of everyday life, rising above everything in else in your favorite over the knee boots and you can tell, fashion and style comes in a budget! Isn't that a reason to celebrate life and everything else!
What If You Want To Splurge?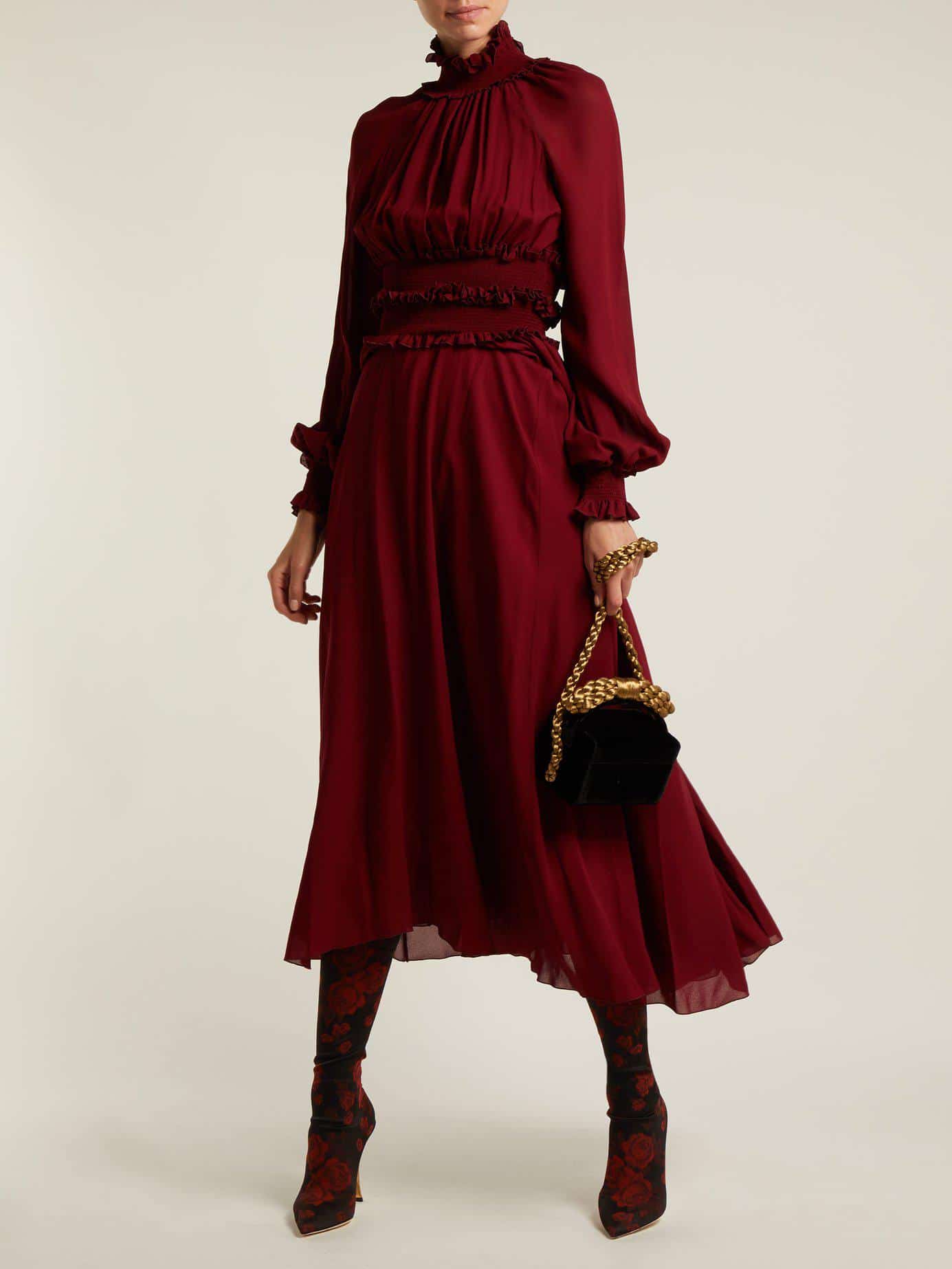 Which brand rings a bell? Dolce and Gabbana, Steve Madden, Feragamo and more to choose from to entice your taste. The filigree and detailing of Dolce and Gabbana is an unmatched. Steve Madden lets you walk in semi formals and formals with style and panache. Feragamo is your classic and a must have, atleast a pair one, if you have the will to splurge.
Walking In Style Through Storms And Rain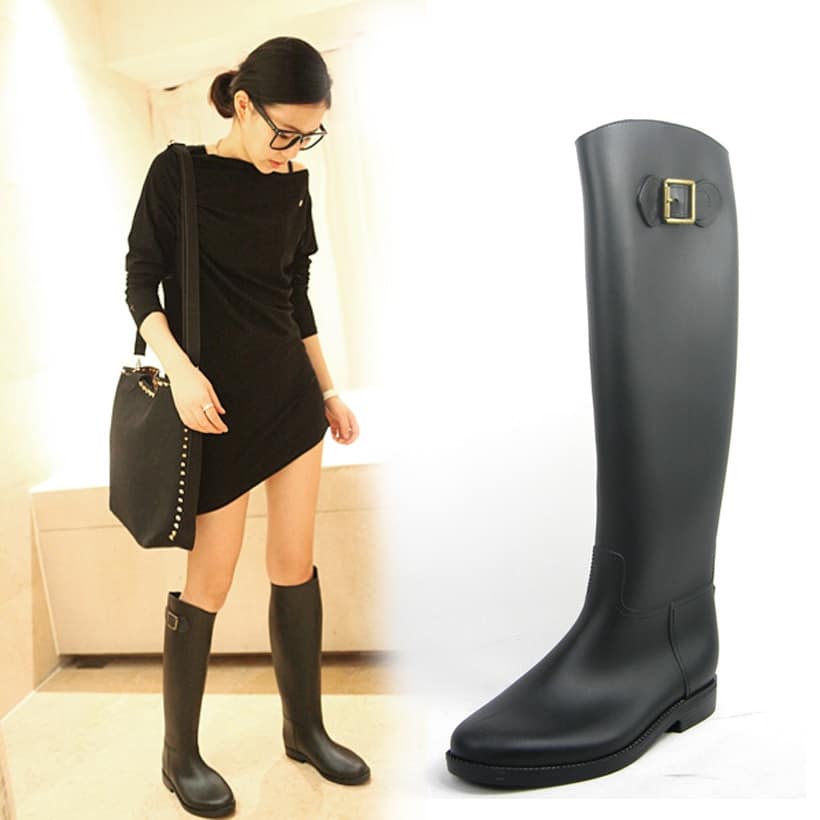 No, to high heels when it comes to talking of a blend of style and comfort battling the weather in panache. Feel good walking in rain, in layered outfit and umpteen styles of over the knee boots with low heels and more in-sole comfort. A splash of colors in bright blues, neon, and red shades and tints adds spice and dash to beat the sullen weather woes and gives you a reason to smile.
Over The Knee Boots In High Heels For Plus Size
Beat the chills in still when you choose over the knee boots with high heels from the haute or bourgeois shelf. With a timeless taste that is a full-proof idea of what looks good without a fault is this choice that goes well with most of outfits. Talking of minimalism and them boots in this style, and its a hit. You just have to feel good how good it fits like a fiddle and say, Viola!
An air of confidence and certainty that is no match for all and cannot be taken down. Bring out the bad-ass in you without a blink of an eye. Two inches times two and you atre taller than ever walking in head-turner style leaving a room for awe and envy in a single go. Plus size, are we? Rock in them!
Sheen of Velvet And Embellishments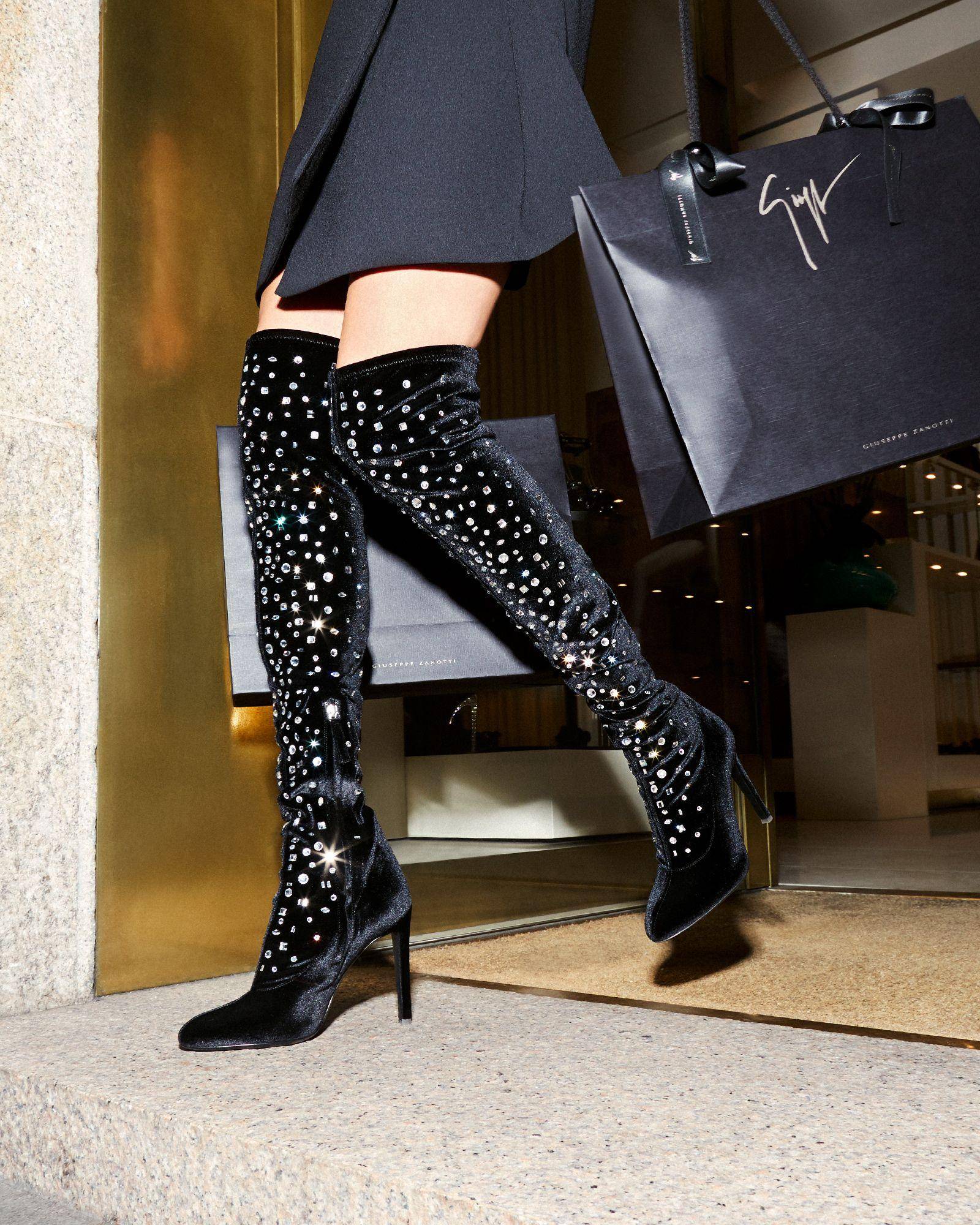 Shiny velvet and matte suede could match your kistchy taste for once in a while or everyday if you want it so. Strut on Bella, you are here to conquer the world in your own style and who did you have to explain and tell? Nada, as you take that gait adorned in embellishments, motifs in finest threads in silk embroidered maybe stones and other shinnies here and there, playing in unison to create beauty.
You need some gumption to choose velvet and Kashmir for over the knee boots. You teen, you experiment, as much with them before you grow old to settle with the subtler.
Experimental With Textures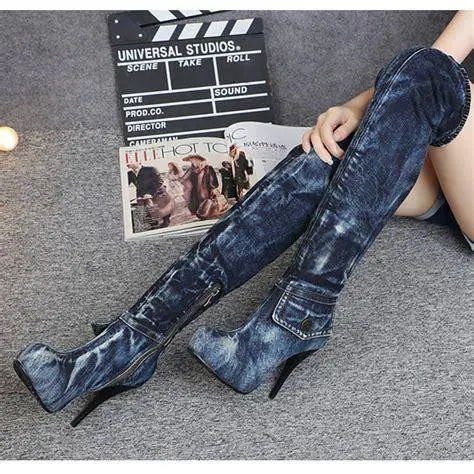 You love novel and are always trying out something new and awe-inspiring. Animal prints are passe as there's umpteen motifs to look into unleash your wild side. Patchwork, applique, metallic, and knick knacks doing their tid bits in textures with solid colored clothing is good picture to photograph for memories filled with elan, oh, so ala mode.
You aren't trying too hard, just doing your bit of choosing the right texture, pattern, and style for the outfit in solids. Unless you want to go kitschy, and let the drama unveil all over, splash of solids is a safe bet. You can sit pretty in this style, happy, holding your esteem high without a high brow tiff, or may be as you will.
You Got Punked! In That Style, Riveting!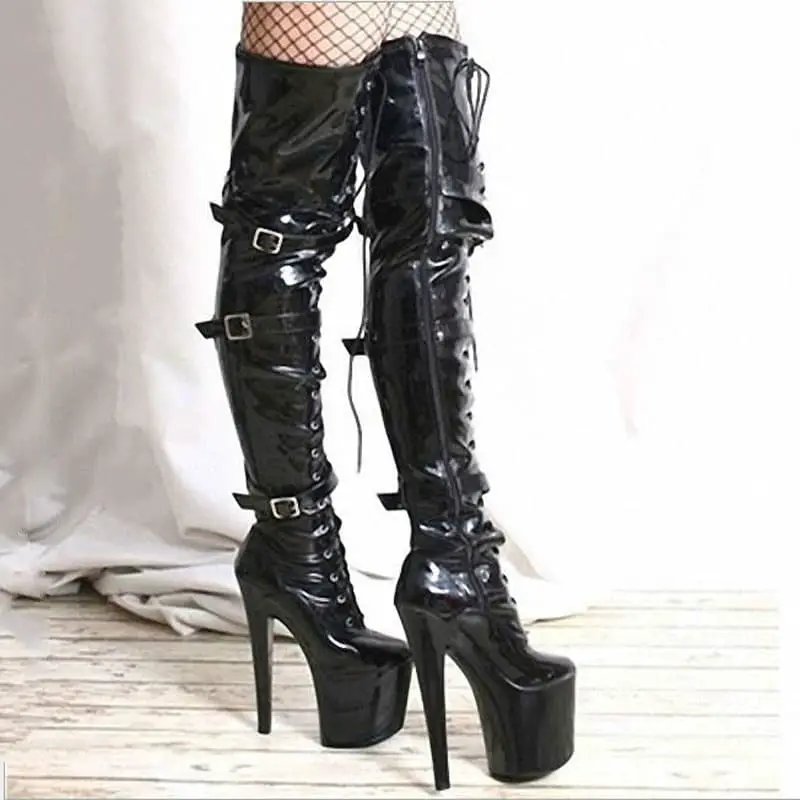 You wear your attitude and outlook in these in-your-face high heeled, riveted, in faux sheen leather punk boots. Over the knee boots in punk chic is no emo and more of rock-star waiting to unleash inside you. With grunge hot pants, skorts, and skirts boots this length add a zeal to your gait and make your presence felt within a jiffy. Too old for fishnets? Good for teens once in a while when they want to try it all.
Conclusion
Rock in over the knee boots at every age. They add a zing to your style and spruce up your personality a few notches up. Splurge or not, they are bound to make your style look bombastic and let you rock like a diva in most of the outfits.
You don't have to spend much time thinking what rocks the boat of your style statement when you have them to grace your feet in cold season adding cool vibes to your everyday style. A good alternative to thigh high boots if you are aiming at everyday fashion unwilling to fling the demure out of the window.