Sweater Dresses for fall start hitting the trading list as Fall marks the beginning of the sweater weather, and we soon enter sweater dress season as this cold season calls for something comfortable, warm, and cozy. No outfit can match these features except for the sweater dress outfits.
In this article, we have provided you with the best sweater dresses for Fall; these ideas and trendy fashions will surely inspire you. Get ready to enjoy this fall season with some stylish sweater dresses to be added to your wardrobe, and enjoy every occasion this season. So, continue reading this article to get cute sweater dresses this fall season. 
10 Best Sweater dress ideas for the fall season.
1- V Neck Sweater dress.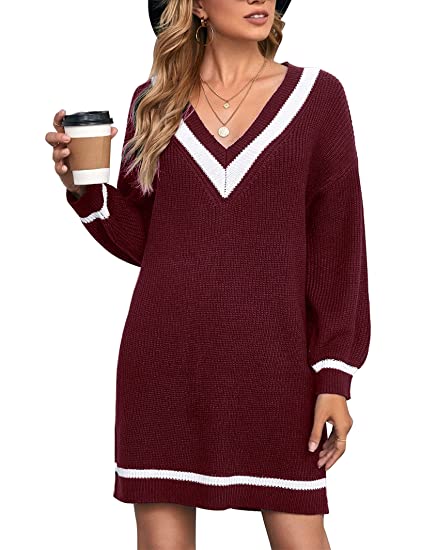 Of all the sweater dresses for Fall, the first one is the V Neck Sweater dress, which is perfect for the occasion when you want to look your best without being overdressed. 
You can prefer wearing a v-neck belt around your long bodycon sweater dress to enhance your look. Wear a pair of black ankle boots, and you are all set with your stunning look this Fall.
2- Turtleneck Sweater dress.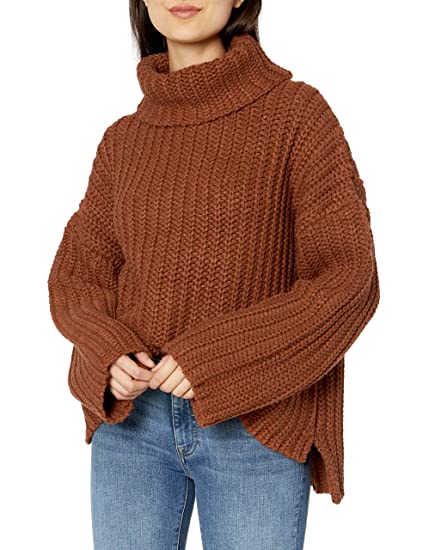 Every woman must have a turtleneck sweater in their wardrobe. You can easily wear it as one of the sweater dresses for Fall. This long-sleeved knitted sweater provides you with great comfort and style.
Go for a pastel-toned turtleneck sweater bodycon dress to look perfect with its features. The thick neck would provide you immense warmth to slay this winter. Rest, you can wear black boots or heels as per your choice. So, get ready to look sexy in this turtleneck sweater dress this fall season.
3- Striped Mini Sweater dress.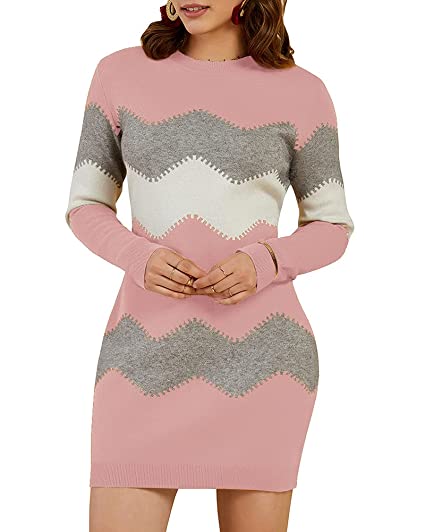 The Black and white striped mini is one of those sweater dresses for the Fall, which is perfect. You will love this mini sweater dress with full sleeves. Also, this color combination is the one that almost every girl loves to wear.
Moreover, you can wear long black boots with this outfit and a simple silver pendant to look great, and you are ready with your cool outfit to rock this fall season.
4- Crew Neck Pullover Sweater Dress.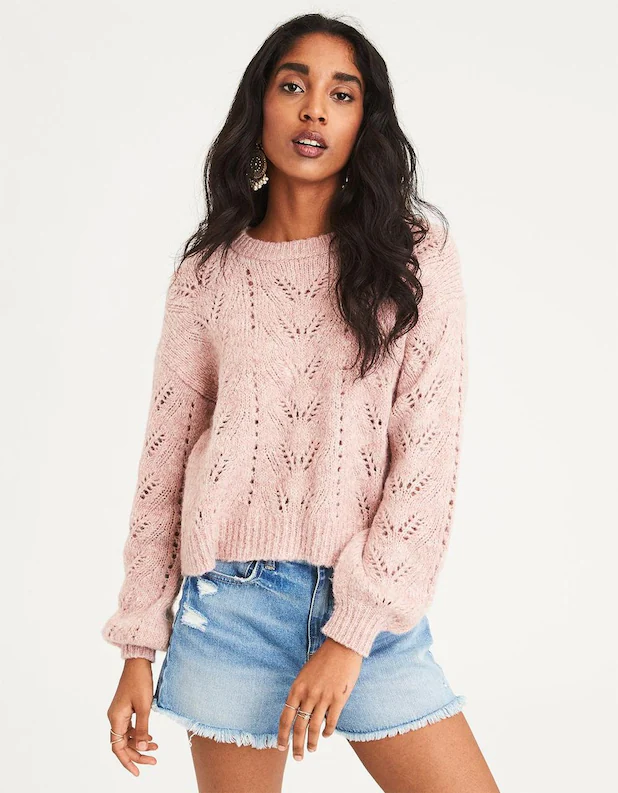 This one of the sweater dresses for the fall season is one of the crowd's favorites when it comes to sweater dresses. The crew neck pullover sweater is a casual sweater dress providing you with warmth this season.
You can prefer wearing a cream-colored dress and the best part about this outfit is its knitted look which goes well with long sleeves. Boots look perfect with this dress. Rest, you can go for a brown handbag and enjoy the overall look of this gorgeous outfit.
5- Turtleneck Cable Knit Sweater Dress.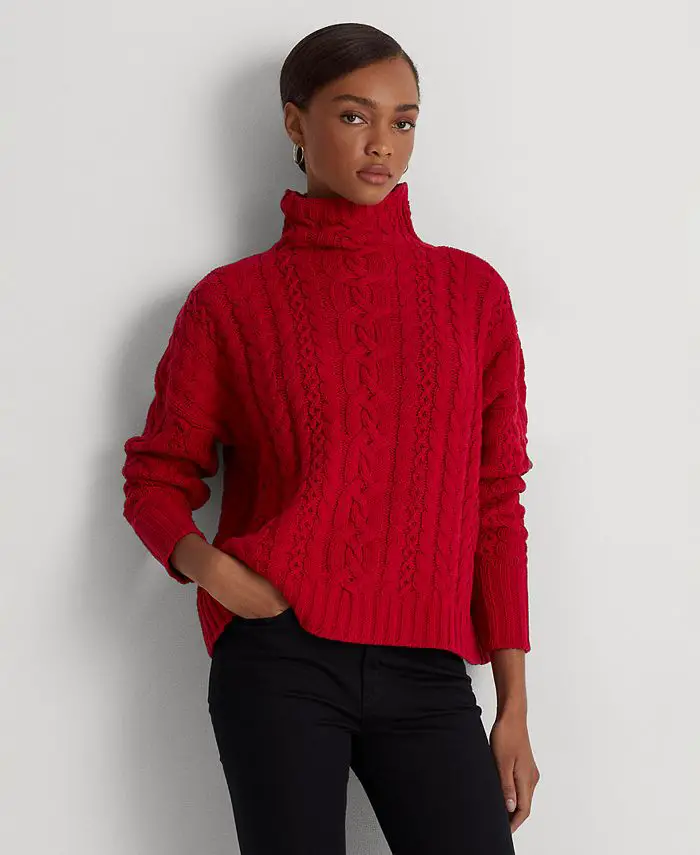 Every sweater dress possesses some features which make it unique from other dresses. This turtleneck cable knit sweater dress is one of the best options to try this fall season.
You can prefer wearing a light blue turtleneck sweater dress which looks stylish and can be worn on any occasion. The light blue provides a refreshing look, so you must give it a chance. Accessorize this dress with black boots and a white hat. Moreover, you can carry a small black shoulder bag, and you are ready!
6- Mock neck mini sweater dress.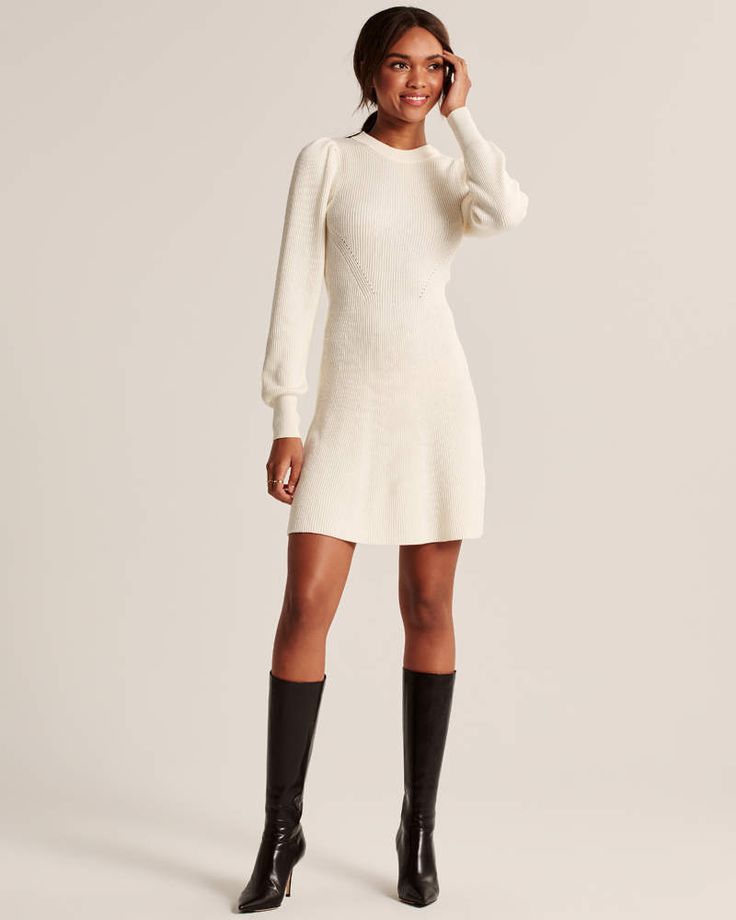 This one from all the sweater dresses for Fall will give you a unique look. So, you must wear this mock neck ripped mini sweater dress for a comfy, cozy, and sexy look. This long-sleeved bodycon sweater dress is a perfect choice for a date night.
Its puffed loose sleeves and tight fit are just a great combination giving it an awesome look. You can wear this sweater dress with black boots and get ready to spice up the chilly winters.
7- Leopard Print Sweater Dress.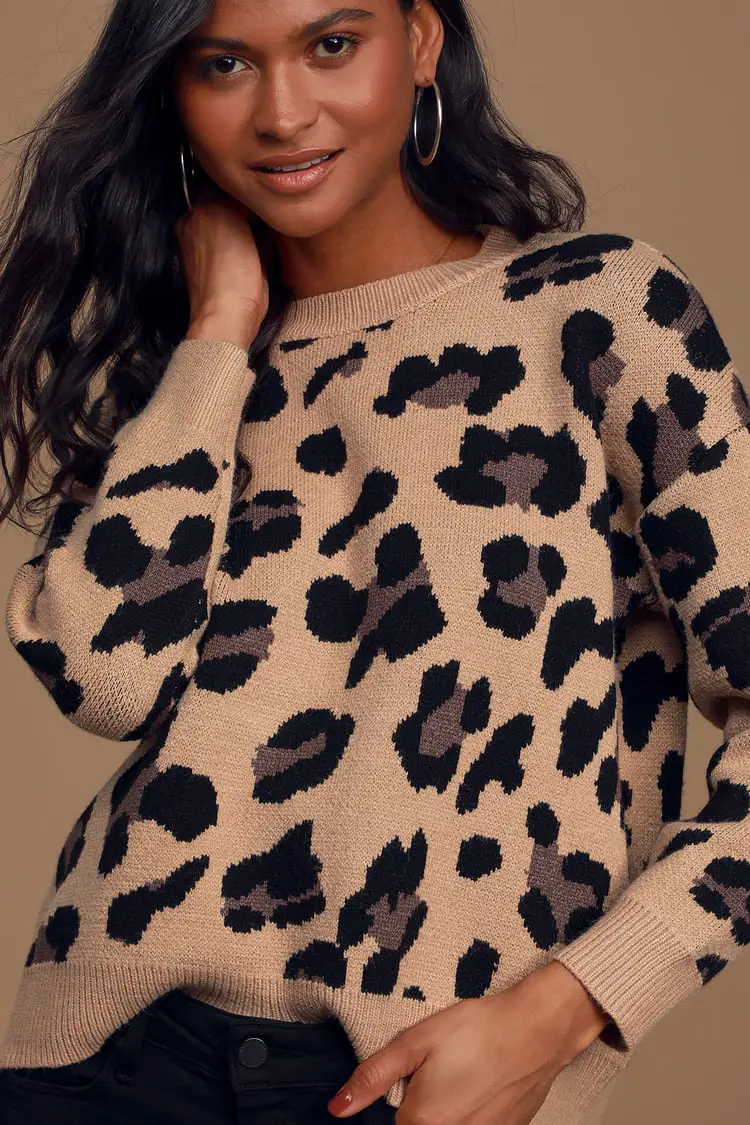 Leopard prints are trendy and always add to one's style. You must have this leopard print sweater dress in your wardrobe as this is a great dress for the fall season.
You can also go for a turtleneck cut for extra warmth. Add a pair of black boots to complete your outfit. So, update your look with this women's print sweater dress and look cute with this outfit.
8- Colorblock Sweater Dress.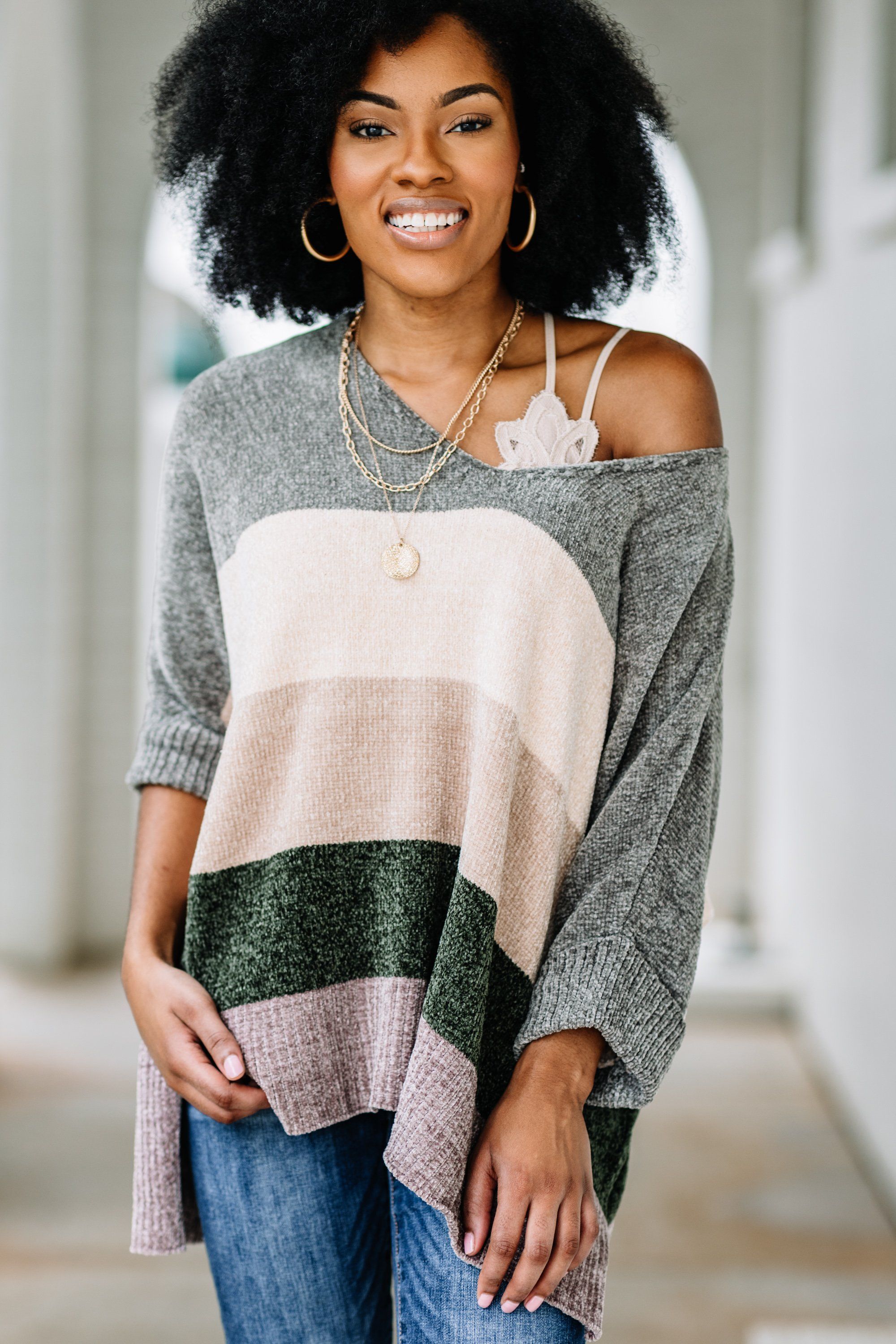 Like many trends, the color block trend has emerged again, and a two-toned sweater dress is great for Fall.
You can go for a blue and beige colored sweater dress. This is a great combination that looks perfect together. You can wear boots and can even add accessories to enhance your classic outfit.
9- Off-Shoulder Sweater Dress.
Off-Shoulder always looks good, whether a top or a midi dress, but I never thought that Off-Shoulder would look so great in case of sweater dresses for the fall season. Also, wearing Off-Shoulder is a great way to reveal your skin and be warm at the same time.
You can prefer wearing a gray off-shoulder sweater dress with puff sleeves. This combination of puffed sleeves and off-shoulder look too cute. Wear a pair of black combat shoes and add a simple pendant to complete your outfit.
10- Manhattan Mini Sweater Dress.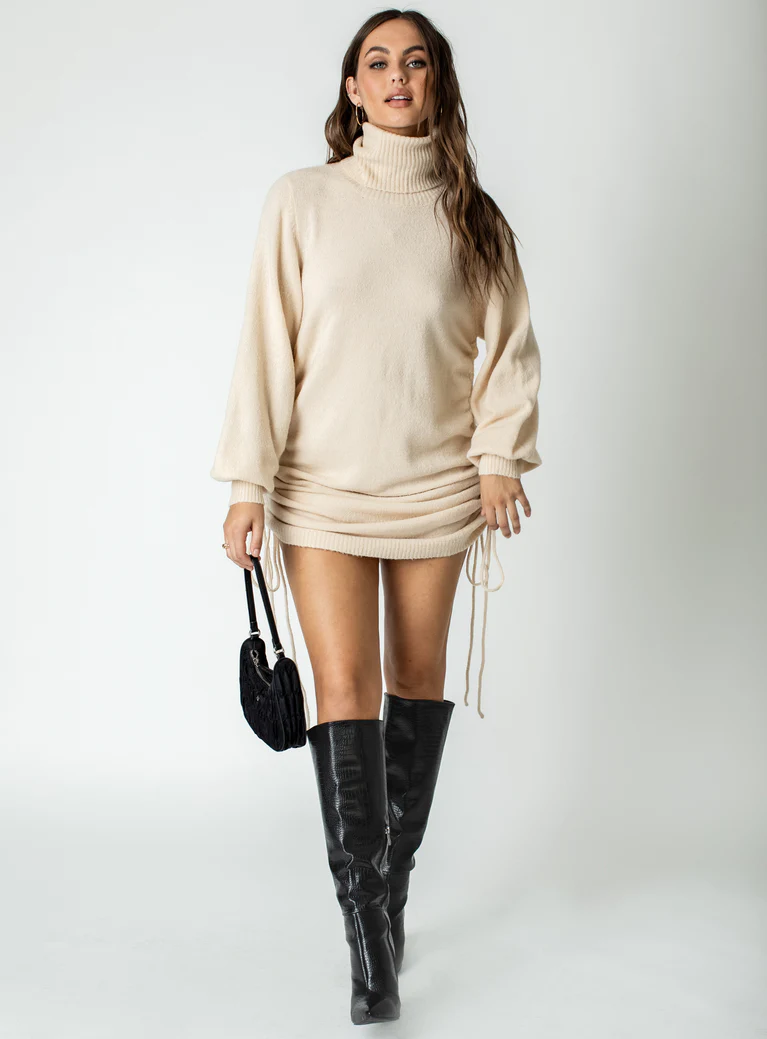 The last one from the collection of all sweater dresses for Fall has become very popular and has sidelined the other sweater dresses. This is a side-tie sweater dress giving you a warmer look.
You can prefer wearing a beige-colored Manhattan Mini sweater dress as it's the perfect choice to rock your look. The neutral beige tone looks too chic, and its turtleneck is enough to keep you warm during winter. You can wear boots with this sweater dress and hold a black handbag to complete your outfit.
Cessation | Sweater Dresses For Fall
I hope this article helped you to try some amazing sweater dresses for Fall. Many people think that it's quite difficult to make winter outfits look stylish and versatile due to their big size, but sweater dresses are something that you will love this fall season as they look cute, providing you with warmth at the same time. So, get yourself dressed in the super cute and cool sweater dresses provided above and enjoy this fall season.