In today's world personality development books are becoming mandatory for everyone. When you will go into the online or offline market then you will see a lot of books and there is a 100% possibility that you will end up with confusion while choosing a perfect book for you, but, not from now. For your convenience, I am providing you with a list of the top 9 best books to boost the development of your personality.
So, let's dive into the list
Top 9 Best Personality Development Books
1. Think And Grow Rich by Napoleon Hill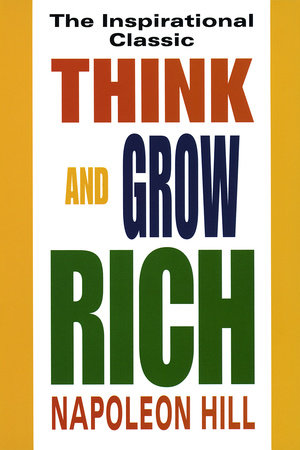 Think And Grow Rich is a book that contains the 13 principles towards success. Many successful people got success just because they implemented these 13 principles. This book is a masterpiece, there is no doubt about this.
This book was written 80 years ago and of course, there will be a few methods which wouldn't be appropriate in today's world. So, make sure to replace those methods with the relevant ones.
One more thing: When you will read this book or any other personality development books then make sure to implement the principles in your life. When you will implement them, only then you can get the benefit from the books.
2. How To Win Friends And Influence People by Dale Carnegie
This book is one of the effective personality development books out there in the market. It is the most marvelous book for developing your communication skills. It is including 12 ways to make people think in your own way, six ways to make people like you, and the 9 best approaches to change the opinion of people without having a heated argument.
If you are in the game of business and you are struggling to generate clients then this is the perfect book that can help you. This book will help you to build an attractive personality.
So, if you are the one who is struggling in communicating with people then this is the book that can help you.
3. Deep Work By Cal Newport
[media-credit id="268602″ align="aligncenter" width="400″]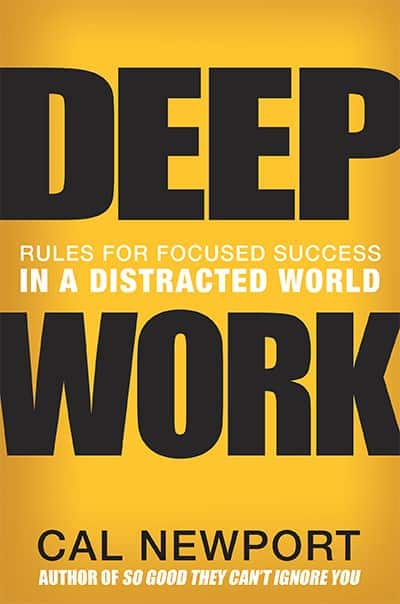 [/media-credit]
This book is the most effective and everyone who gets distracted should read this. This world is full of distractions and we can't focus on our work, we can't give our 100% on our work. That's why this book has been written. In this book, you will get rules for focused success in this distracted world.
It will teach you how you can focus on your work without getting distracted. In simple words, you will learn to devote 4-5 hours to work without getting distracted, that's how you will do deep work.
This book is having two parts, in the 1st part you will get to see how Cal Newport found this Idea of Deep Work, and in the 2nd part, you will learn the four rules of Deep Work.
So, if you are the one who gets distracted easily then this is the perfect book for you.
4. The Rudest Book Ever By Shwetabh Gangwar
This is one of the best personality development books that I have ever read. This is a book that contains only practical ideas that can help you in solving your problems. Shwetabh has given fresh perspectives to deal with all BS that is coming from outside.
The thing that I loved about this book is Its language. You will get to see the very easy language in this book even a 10-year-old child can understand the concepts of this book.
So, If you want to know how can you deal with rejection, how to deal with peoples, what specialness actually means, and many more ideas that blow your mind then The Rudest Book Ever will be a good fit.
5. Habit Stacking
If you are a busy person, can't give time to yourself to improve then this is the book that will help you to improve yourself by adding a few small habits to your daily life.
It will help you to add a lot of small changes to your daily life. By performing these small changes in your life you will be able to implement these changes very easily.
You will act upon these habits without procrastinating because these small habits will require very little effort to accomplish.
It is one of the fantabulous personality development books that are written on habits.
6. The Power Of Your Subconscious Mind by Dr. Joseph Murphy
In this book, Joseph Murphy has acknowledged that our life events are majorly dependent on our conscious and subconscious minds. He has taught us how we can change our destiny by conditioning our subconscious mind.
If you use this gifted power properly then you will get very closer to success.
But there are many people who use this power only and they don't give their 100% in their actual work and that's where the trouble begins. Success will come when all four pillars will be strong.
Besides that, this is one of the best personality development books on the market. so, go and grab it.
7. The 7 Habits Of Highly Effective People by Stephen R. Convey
The 7 Habits Of Highly Effective People is one of the most marvelous personality development books that is recommended by most successful people.
In this book, you will learn, how to be proactive, Seek first to understand then understood and many many more effective principles that can help you to become the best version of yourself.
8. The Power Of Positive Thinking by Norman Vincent Peale
Norman has confessed that this book is written with the only purpose of encouraging readers to be satisfied and happy in life.
This is one of the best seller personality development books. The main message of this book is to make you a worry-free person and achieving a relaxed life, keep faith in yourself and in the work you do, keep good relationships in your professional and personal life, and many more things that will help us in life on a major level.
9. As a Man Thinketh by James Allen
As a Man Thinketh is one of the fantastic
personality development books
that I will highly recommend you to read. In this book, James Allen has described that a man has the ability to change his life by changing his thoughts. Go and grab it without hesitation.
Conclusion
So, these were some of the best personality development books that you can pick up without hesitating. I hope in this article, you have found a perfect book for you. Go and buy the book that fits you perfectly. If you found this article helpful or if you have any suggestions then please let me know in the comment section, I will really appreciate it.
Happy Reading!