Matching set outfits have become too popular nowadays. We find many influencers rocking their matching set outfits on Instagram whom we love to follow. A matching set is not only limited to pantsuits but can be anything from a crop top to a skirt. There are numerous options available that can make you look stylish.
So, to all the ladies out there. If you are looking for cool matching set outfit ideas for yourself, then you are in the right place. In this article, we have provided you with amazing and trendy matching set outfits that you will fall for. 
10 Best Matching set outfits for women.
1- Baby Blue Pantsuit.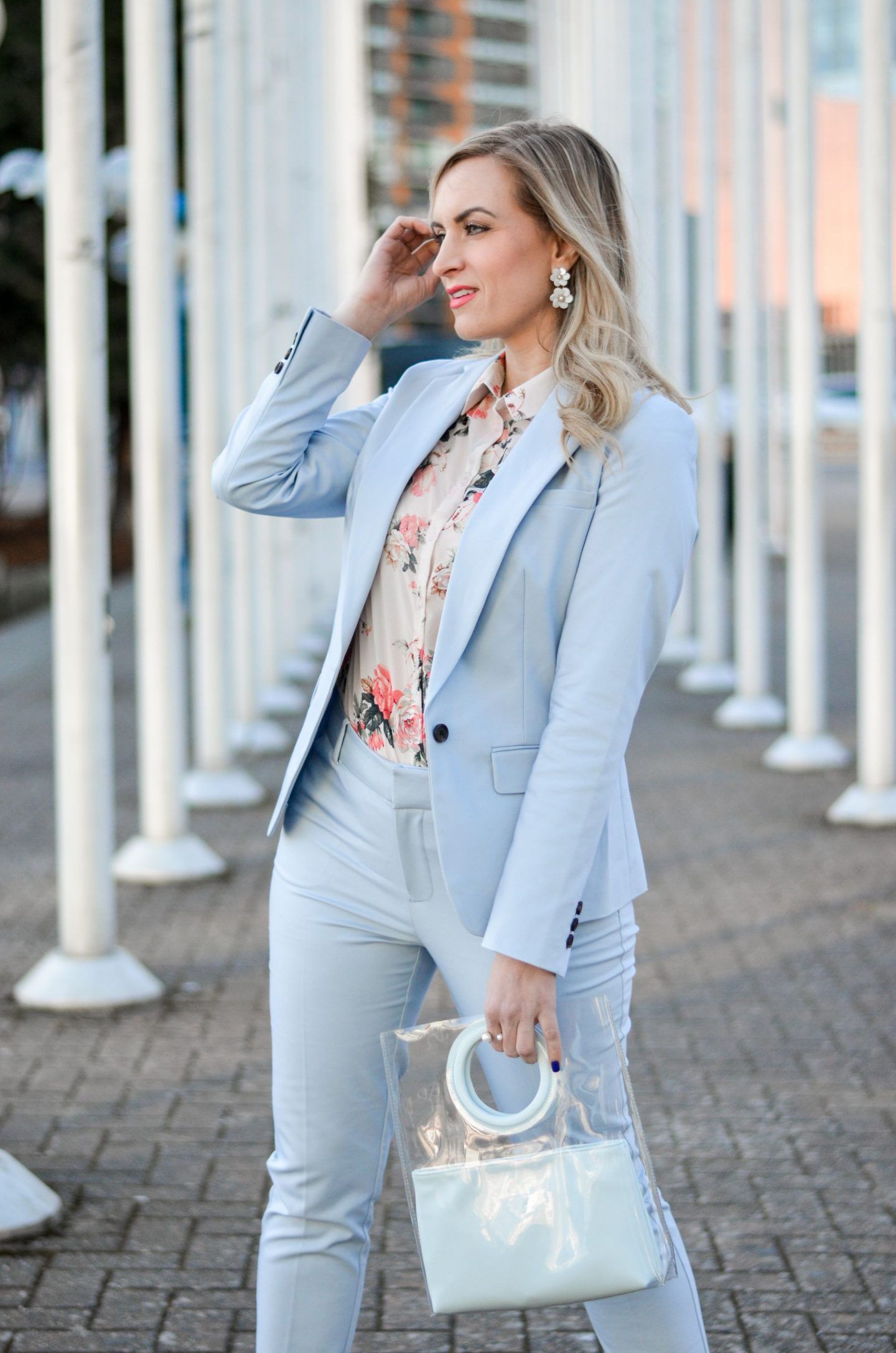 The first matching set outfit for women is the Pantsuits which are way too trendy and look adorable. You can wear the pantsuit to get a formal or casual look, as it gives a business vibe too.
You can prefer wearing a sleeveless jacket and pants of the color that suits you well. Pair it with a white Cami top. Moreover, add a cute handbag along with gold jewelry, and you are done. This outfit is perfect for any business event or dinner party. 
2- Two-Piece Sets.
This matching set outfit is a great option for fashionable women looking for bold outfits. You can prefer wearing a bandeau top with high waist pants or a twist front top with a skirt.
These outfits are well-suited for outdoor parties or any special occasion. Try to choose vibrant colors and patterns when wearing a two-piece dress to look effortlessly beautiful. Rest, you can carry a handbag to complete your look.
3- Satin Pants Set.
This matching set outfit is great for any formal occasion. You can rock with these outfits even as a wedding guest. You can go for a satin kimono along with floral-designed pants. Though, this look does not need accessories. But if you want, you can make use of very few accessories.
This outfit idea is great for ladies looking for unique matching outfit
ideas. For a complete formal look, go for neutral colors like black otherwise, you can go for bright colors like pink. Rest, you can wear heels with a no makeup look.
4- Matching Shorts and Jacket.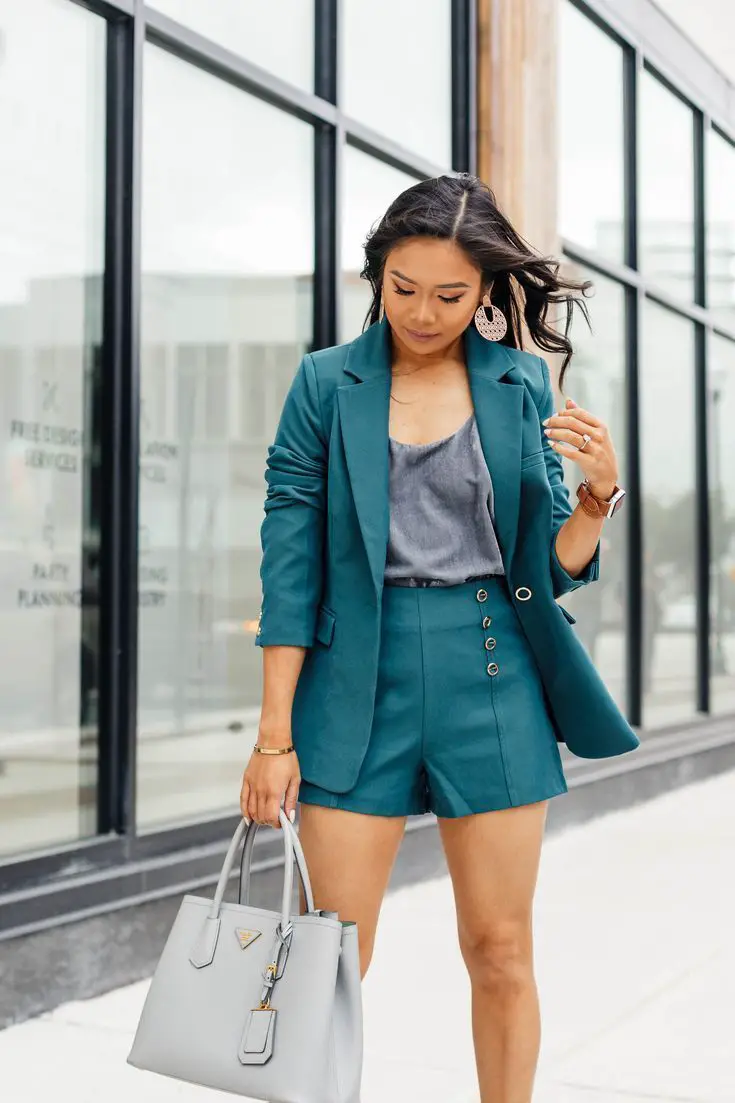 If you are looking for casual business outfits, this matching set outfit idea is definitely for you. You can prefer wearing a plain white tee, matching shorts, and a jacket.
This look is great as a traveling outfit or business meeting outfit. Pair this outfit with a straw hat and flat sandals. You can also go for casual business shoes with this outfit as per your choice.
5- Cami top and midi skirt.
A two-piece dress would be a good option for girls who have just started wearing matching set outfits. It's not mandatory that your matching set need to be of the same color or different color. You can easily match your outfits by pairing two similar pieces. 
Just don't forget to choose pieces of the same fabric with the same features. For instance, you can wear a matching Cami top with a buttoned midi skirt. Moreover, you can add a cute headband, a watch, and block heels, and you will look perfect.
6- Ivory Set.
The formal Ivory set, which includes the formal skirt and top, is quite similar to the two-piece dress, but I don't think they are the same. A two-piece dress is more like a regular dress, whereas an Ivory set looks like separate outfit pieces.
So, you can prefer wearing your favorite skirt and top for any formal occasion. Add simple pendants and heels to rock this matching set outfit. Other than that, get natural makeup to complete your look.
7- Work from Home Outfits.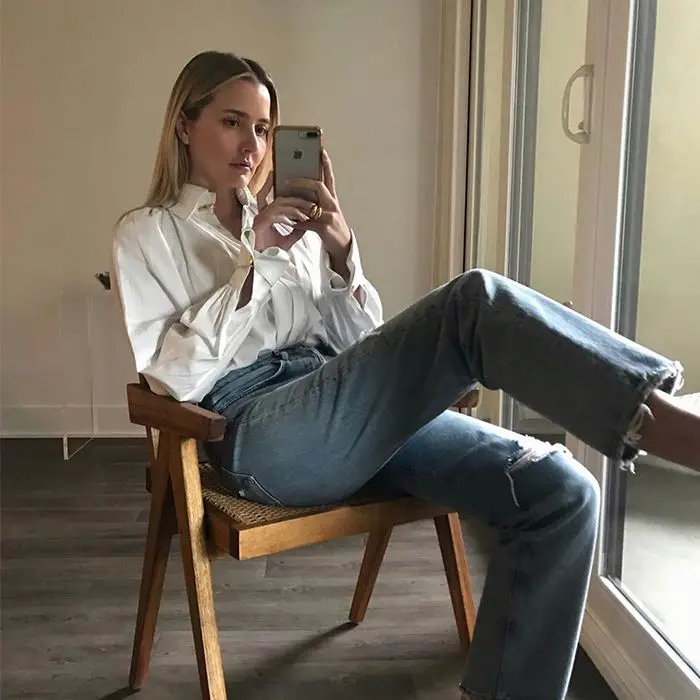 You will love this most comfortable yet chic matching set outfit. You can prefer wearing a loungewear set while working at home. This outfit is neither pajamas nor you can call it jeans.
You can wear a necklace with shoes or flats as per your choice. So, wear these comfy work-from-home outfits and feel cute. Just capture some cute Instagram selfies with this matching set.
8- Strapless Top and Skirt.
This option is for you if you are looking for a matching set outfit to fit all your requirements. If you are going to attend a wedding or looking for a summer look, wear a strapless top and skirt. Pair your dress with boots and add a cute handbag. 
Dress according to the occasion, and don't think you need to wear something heavy because this simple dress looks versatile. This outfit is all you need.
9- Formal Loungewear.
You can wear this matching set outfit to any formal function and look adorable. You will feel as if you are covered in a cozy blanket and, at the same time, look amazing. You can wear a formal loungewear set of white color without spending much money.
You can pair this luxurious outfit with block heels, a handbag, and jewelry. Rest, you can do light makeup with a cute hairstyle to enhance your look, and you are all set to attend the function.
10- Neutral Fall Outfit.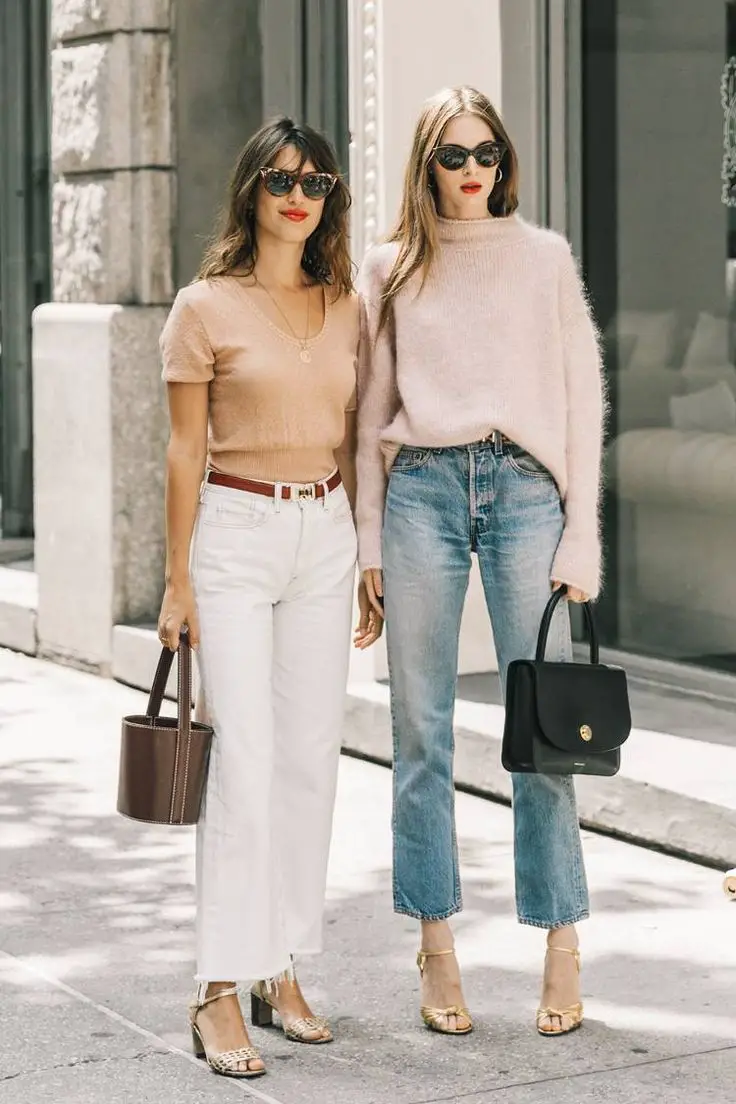 This is a perfect matching set outfit for a casual fall look. Just forget about the turtleneck and jeans and try some cool matching outfits this season. You can prefer wearing a neutral matching set outfit this spring and feel comfortable sleeping or going on a date in this outfit. You don't need to wear accessories with this fall outfit. You can pair this outfit with flats or sneakers as per your choice. 
Cessation | Matching set outfits
I hope this article helped you get amazing matching set outfits that will surely not leave you to doubt whether your outfit matches. You can look stylish effortlessly if you follow fashion trends regularly. So, open your wardrobe and grab your outfits to pair the best ones.