To all the mothers out there, If you are looking for some amazing costume ideas for yourself and your son, then there isn't any better day than Halloween, as getting ready for Halloween is the best part of the entire occasion, which makes it even more exciting.
Some people wear coordinating outfits with their partners, and some with their children. So, this article is especially for moms looking for cute Halloween costume ideas with their sons. You can pick any suitable costume ideas for yourself and your little one.
8 Mother Son Halloween Costume Ideas.
1- Daenerys With Her Dragon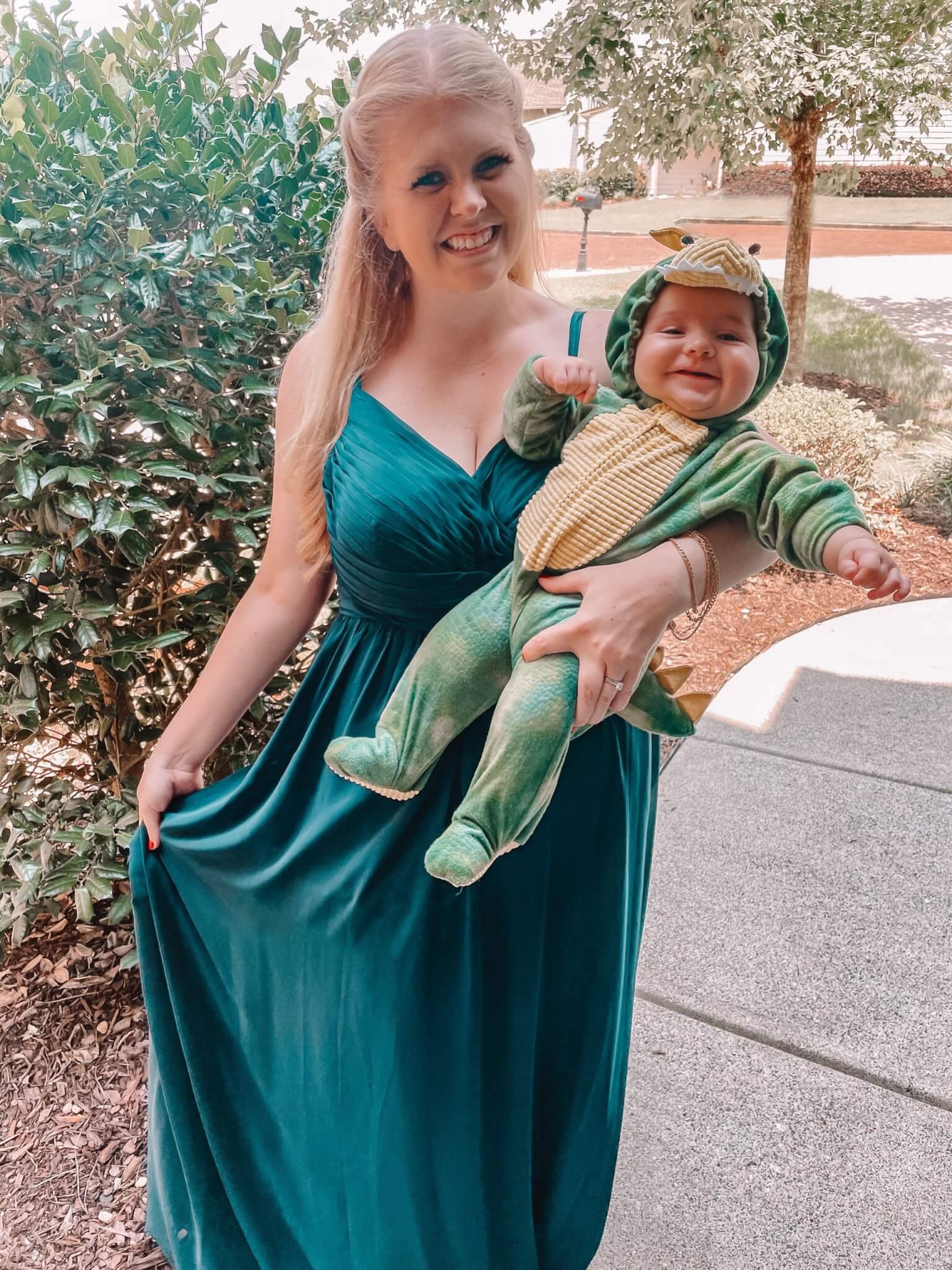 This Halloween mother Son costume idea comes from the popular Game of Thrones, whose fans are so mad about this series! So, let your son celebrate this Halloween by taking tips from his favorite series.
Make your little munchkin a cute dragon, and you will look great as the mother of the little dragon. All the moms acting as Daenerys can go for a light blue gown with a golden belt and long wavy wig. At the same time, a ready-made dragon suit would be perfect for your cute little dragon.
2- Harry And Hedwig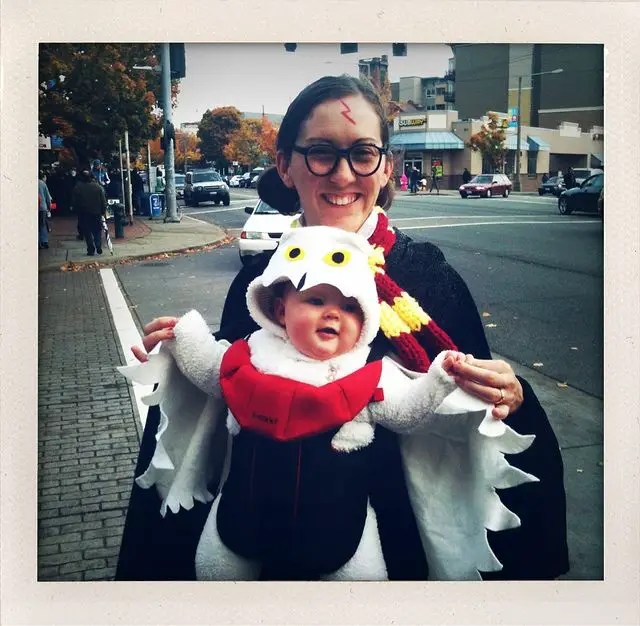 I can proudly say that almost everyone must be a big Harry Potter fan. So, why not take advantage of this series for Mother and Son Halloween Costume Ideas?
Harry Potter's first best friend was Hedwig. They both shared a beautiful bond, a cherry on the cake. So, why not moms dress as Harry and their sons be Hedwig? Moms can go for a white dress and add necessary accessories like rimmed glasses or a scarf as per their choice, whereas sons can go for a white dress with wings and an owl hoodie which can be made at home.
3- Spider And Its Web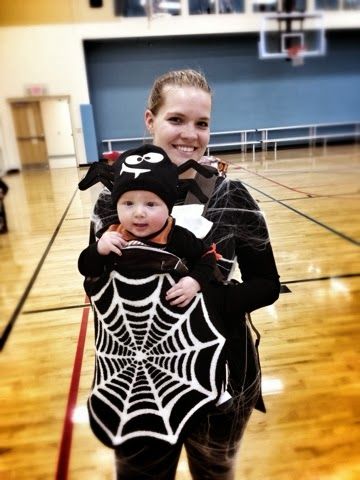 One of the classic Mother Son Halloween Costume Ideas during Halloween can be spider webs. Don't think you will look clumsy in this costume because it's not like that.
The moms need to dress like a web so that they can go for a plain white shirt and skirt with black lines on the skirt. On the other hand, baby spiders can go for a completely black shirt with black pants and self-made spider legs. I never thought spiders would look this cute!
4- Cruella De Vil And A Dalmatian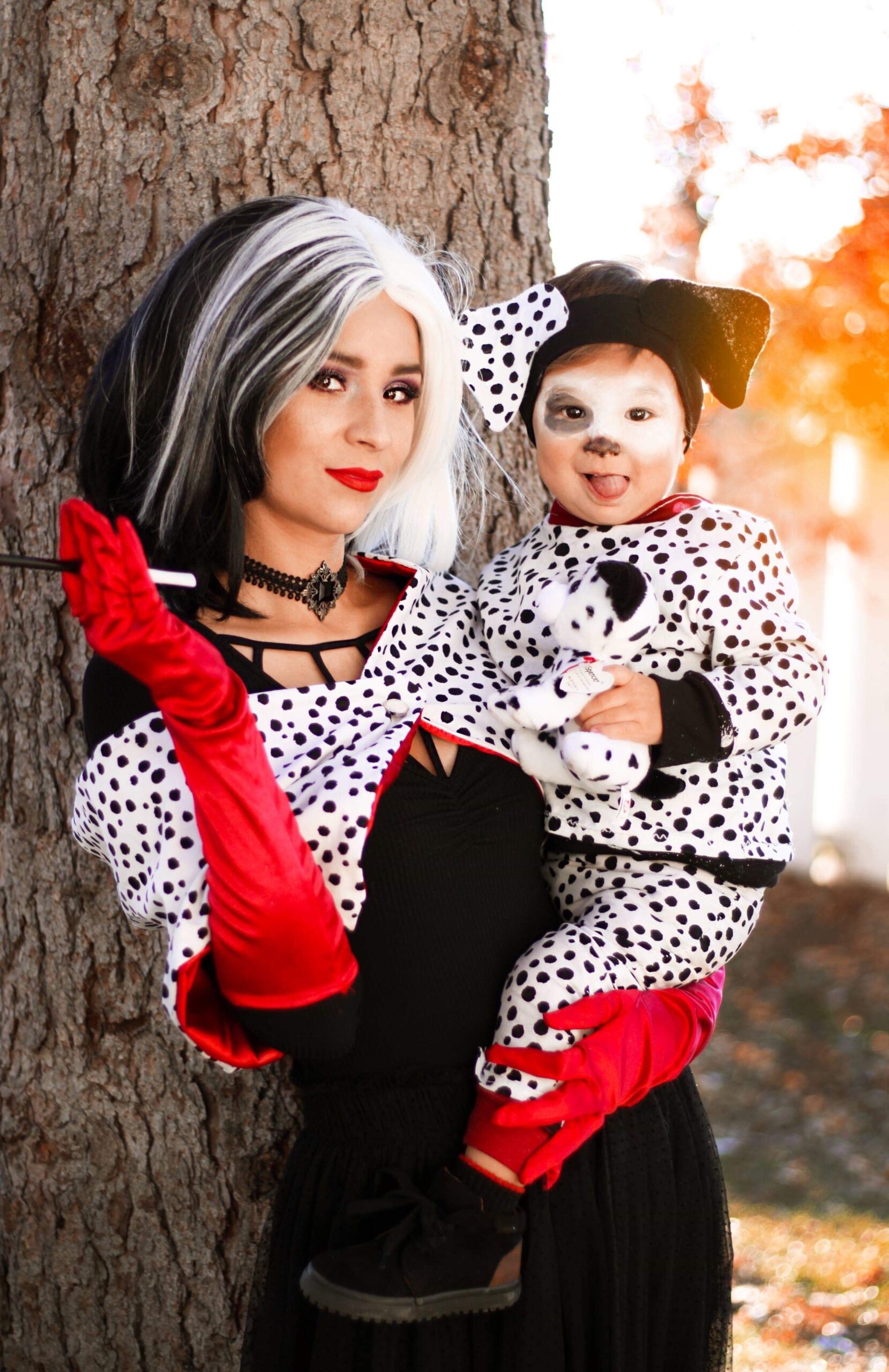 Your Halloween occasion is incomplete without a Disney World costume. So why not go for Disney characters, as it's a great Mother Son Halloween Costume Idea? You can go for a dog character if Disney prince characters don't suit you.
You can go for Cruella De Vil and dress up your boy as a white Dalmatian from the 101 dalmatians series. You can get the ready-made dalmatian suit. Rest, go for a good face paint for appearance.
5- Popcorn And Vendor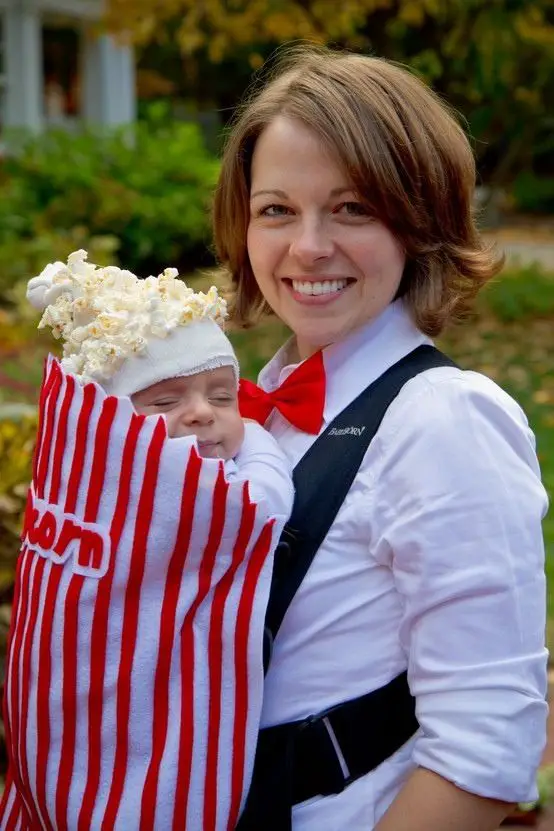 If you are looking for some funny and unique Mother Son Halloween Costume Ideas, this option is definitely for you. Everyone almost likes popcorn, so why not dress your boy as cute popcorn? If your son is too small and can't walk, you can become his lovely vendor.
As a popcorn vendor, you can go for a white dress or shirt with black pants, whereas your cute popcorn can go for a white fabric set with red stripes and popcorn glued on the top. Now, get ready to carry your popcorn! 
6- Misty And Togepi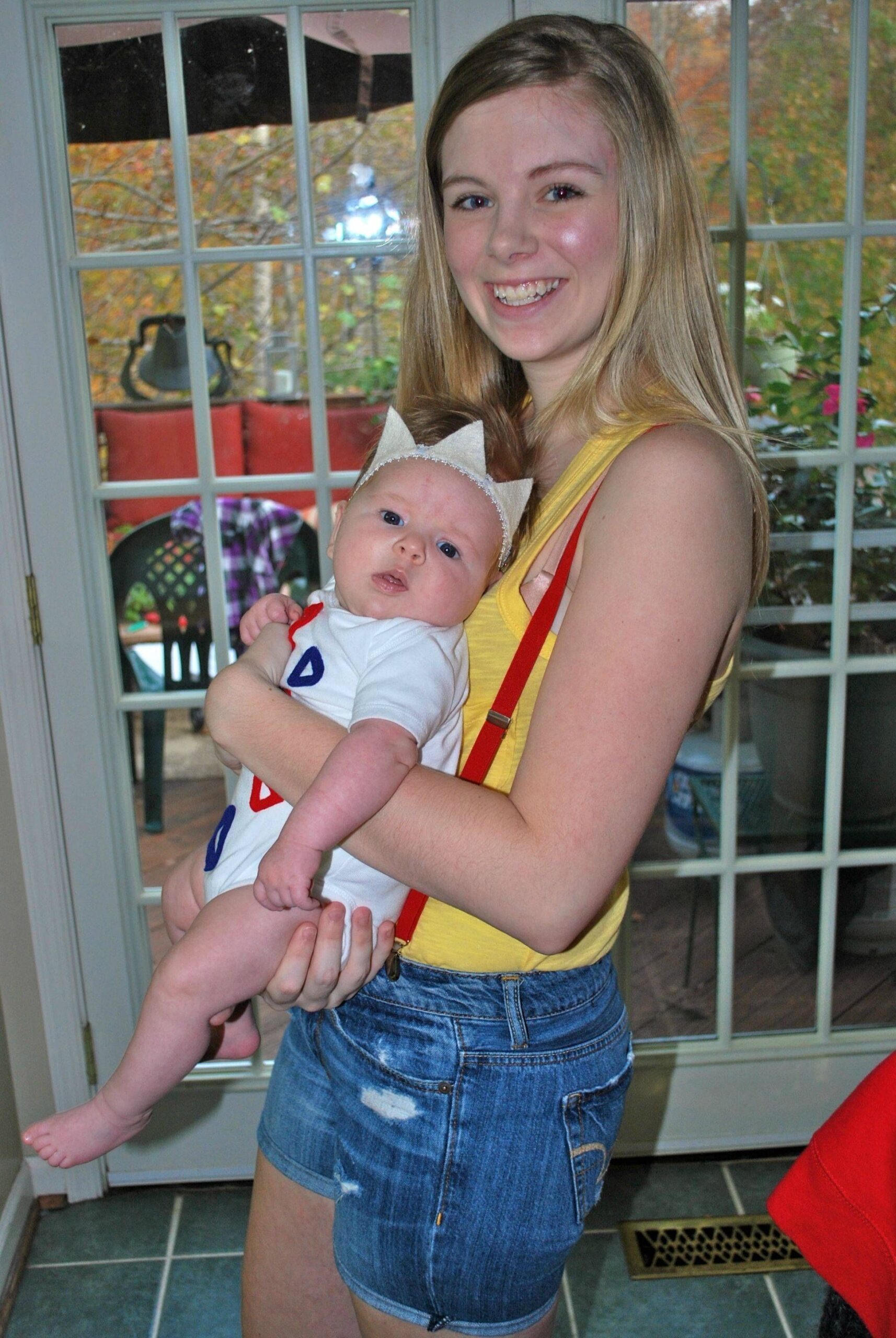 Since we are here for some great Mother  Son Halloween Costume Ideas, how can we forget Pokemon for our special occasion? Though there are numerous pokemon to catch, the best pair that all the Pokemon fans love is Misty and her Togepi.
This costume would be perfect for showing the great bond of Mother and son this Halloween. Surely, all the people out there will love your little Pokemon! 
At last, as Misty, you can go for a yellow crop top, denim shorts, and red shoes. Your Togepi can go with a white set with red, yellow, and blue triangular shapes stuck on it. Rest, you can make a cute Togepi hairband yourself, and it's done.
7- President And His Bodyguard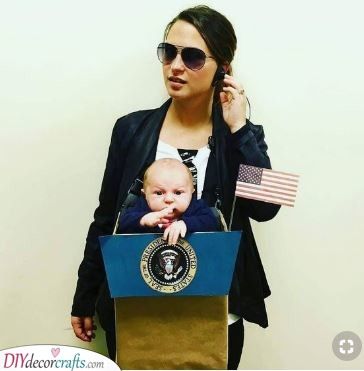 You may be wondering who will be the president and who will be the bodyguard in this Mother Son Halloween Costume Idea.  s we all know, the real boss of our house is our cute little munchkins.  o, let your baby president have some joy under your protection as his bodyguard.
You can wear a three-piece suit or a white shirt for a bodyguard costume, whereas your baby president needs to be dressed in a white shirt, black pants, and a black blazer. Ow, go out and let your president act as a boss!
8- Olive Oyl And Sweet Pea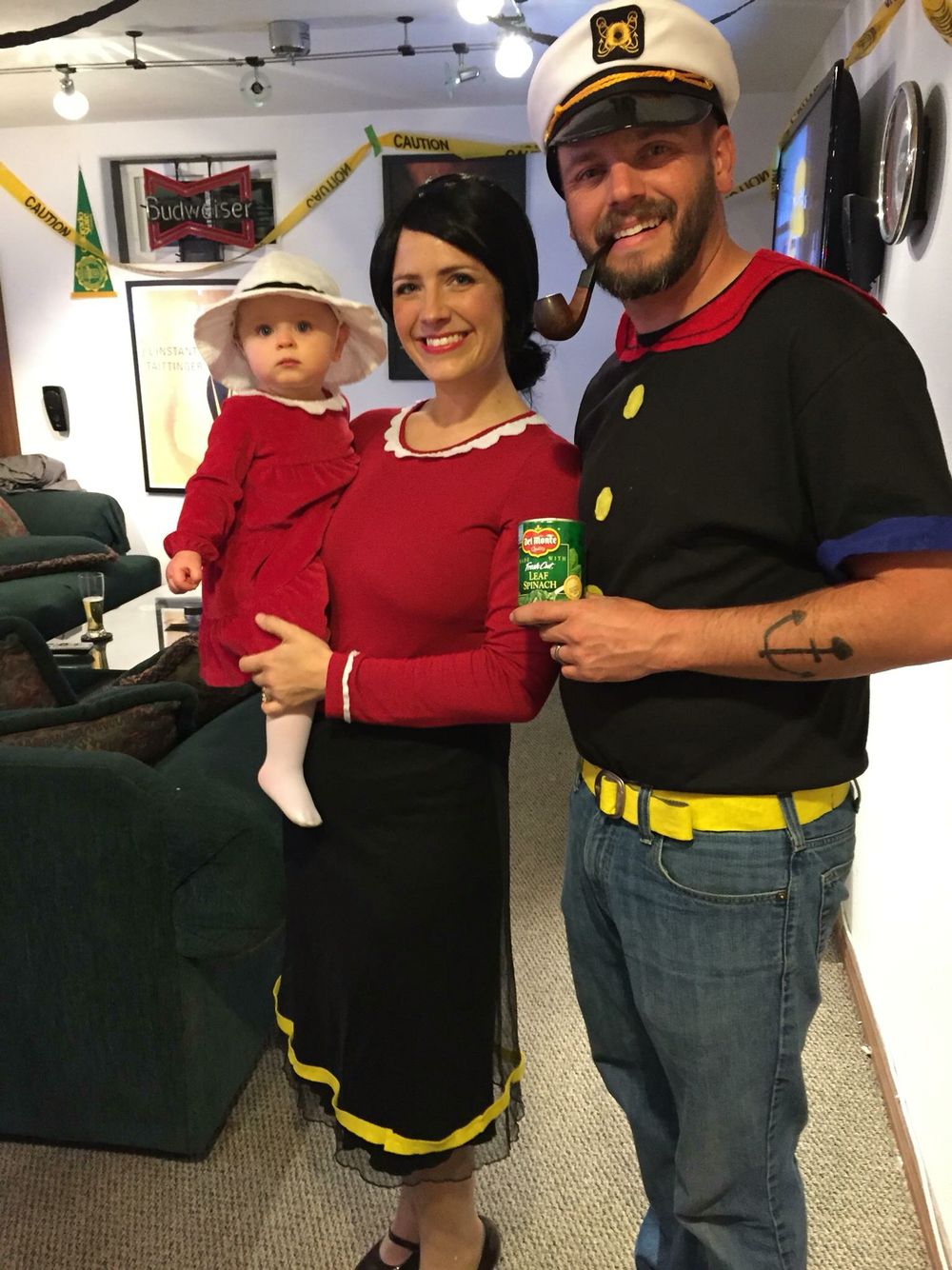 I know all of you would have immediately guessed these characters from the most popular television show still being shown during the 2000s. T show is none other than Popeye the Sailorman.
Popeye has entertained people of all age groups throughout its journey, so why not give them a token of appreciation by dressing as Olive Oyl and pea this Halloween? A  Olive Oyl you can go for a long red sweater and a black shirt along with socks and black shoes, whereas your sweet pea needs to be dressed in a red one set with a white hat, and it's done. S, get ready with this cool Mother Son Halloween Costume Idea.
Cessation | Mother Son Halloween Costume Ideas
I hope this article benefitted all moms seeking cool costume ideas with their sons for Halloween. Al the mama's boys can try these costumes to look perfect with their mothers and capture beautiful memories. It will not take much time, but you can capture as many pictures as you want to laugh and remember the good time you spent with your little son during Halloween. So dress up well and set some mother-son goals!