Youtube Diamond Play Button – The YouTube Creators Awards, famously known as the YouTube Play Buttons or the YouTube Plaques, are a sequence of awards awarded by YouTube to channels that have gained the most popularity. There are 5 such award plaques, and The Diamond Play Button is one of those 5 plaques, given to the YouTube Content Creators who have crossed over 10 Million Subscribers on their YouTube Channel.
The Diamond Play Button was first revealed by Smosh, the first-ever channel to reach the 10 Million Subscriber mark in 2013, at VidCon in 2015. The plaque is made up of silver-plated metal with a large piece of colorless-crystal play button triangle in the center of the plaque. When it was first revealed, 35 channels qualified for this award/plaque.
Content Creators who Received the Diamond Play Button
T-Series is the most-subscribed channel on YouTube with over 175 million subscribers.
Super Cassettes Industries Private Limited, also known as T-Series, is a private Indian Music record label and film production company, Gulshan Kumar, founded in 1983.
Gulshan Kumar was a fruit juice seller in Delhi. He founded T-Series to sell pirated Bollywood songs. Eventually, over time, the company began producing its music. Their most significant breakthrough came with Qayamat se Qayamat Tak's soundtrack in 1988, which Anand-Milind composed; the story was by Majrooh Sultanpuri and starring Aamir Khan and Juhi Chawla.
The song became one of the best-selling Indian music albums in 1980, with over 7.5 million sales.
The channel became globally more famous when the rivalry between T-Series and PewDiePie began. It became the most-subscribed 'non-topic channel after crossing PewDiePie in April 2019.
Not only is it the most-subscribed channel on YouTube, but also it is the most viewed channel on YouTube, with over 147 billion views on its videos. It is also the second-fastest-growing channel on YouTube in the video, gaining over 2.9 billion video views monthly.
T-Series features content in various languages such as – Hindi, Urdu, English, Portuguese, Spanish, and many other local Indian Languages.
"How's it going bros, my name's PewDiePie," – PewDiePie's Introduction.
Felix Arvid Ulf Kjellberg, aka PewDiePie, was born on October 24, 1989 (age:31 years) and is a Swedish comedian, YouTuber, vlogger, and gamer. He is also the co-founder of the 'Tsuki Market' and his wife, Marzia Kjellberg (Married in 2019).
Felix started his YouTube channel in 2010 and uploaded content/videos on YouTube, which were Let's Play style videos of horror and action genre games. His videos became very famous and were loved by many people, and he reached the 1 Million subscriber mark in 2012.
Apart from his gaming videos, some of his most famous and loved contents are – Meme Reviews, Pew News, and the video series of Last Week I Asked You (LIWAY). The name PewDiePie was formed by –
"Pew" as in gun firing
"Die!" which was his original channel.
"Pie" because he loves pie.
He currently holds the position of second most-subscribed channel on YouTube with over 109 million subscribers. One of his most significant and most famous rivalries was T-Series, An Indian music and home label movie company.
The content uploaded by PewDiePie is unique and fun to watch. His channel is continuously gaining subscribers. In many of his videos, you will find him thanking his subscribers and audience to give him so much love and help in being who he is today.
PewDiePie received his YouTube Diamond Plaque in 2016.
Check out the best makeup style only at sleck.net.
Alan Olav Walker is an English-Norwegian singer, disc jockey (DJ), and music producer.
His channel is the 33rd most-subscribed channel on YouTube presently, with over 35 million subscribers. He has over 8.5 billion video views on his channel.
In 2015, Walker received platinum certification in over ten countries for his album 'Faded.' He was also ranked 26th position in the DJ mag.
His channel continues to grow gradually and be it a teen or a 60-year-old person; every age group loves his song. They continuously shower with love and blessings. He considers his fans to be his most prominent supporters, so a big shout to all Alan Walker fans!
He received his YouTube Diamond Play Button in the year 2017.

TEDx Talks is an American YouTube channel that uploads content related to talks about various topics such as – Future and Present Innovations, Mental Health, Science, Education, Business, Creativity, and many other topics.
The channel has subscribers from different fields from all over the world. The videos are anywhere between 3 minutes to 2 hours long. The content of their videos is very informational and educational.
It has over 30 million subscribers on its channel as of March 2021.
TEDx invites speakers worldwide to talk shows in schools, colleges, universities, public halls, and many other such audience accommodation places. People love TEDx talks and their content.
The subscribers are continuously rising, and the audience wants to watch and engage more in its content because of its informational nature.

5-Minute crafts are the most-subscribed Cypriot (native of Cyprus) YouTube Channel with over 71 Million subscribers as of March 2021. The channel is managed by The Soul Publishing, a media publisher. The publishers also own/contain other YouTube channels such as – Bright Side and Happened.
The videos uploaded by 5-Minute Crafts are usually a compilation of 'Do It Yourself' (DIY) projects, life hacks, and pranks. It also uploads most of these videos on other social media platforms such as Facebook and Instagram.
It is the 7th most subscribed channel and 41st most viewed channel on YouTube. It has achieved over 19 billion video views. It earned the milestone of reaching 50 million subscribers in just 828 days, making it the fastest channel to have reached the 50 million mark in such a short time.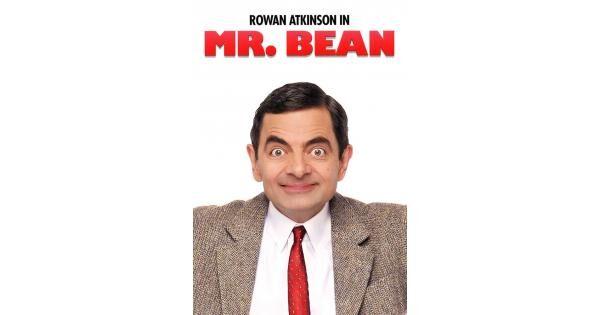 Who doesn't love Mr. Bean? One of everyone's favorite TV Shows globally! Mr. Bean is a YouTube channel where content such as episodes, clips, extras, and compilations from the sitcom and animated show of Mr. Bean.
Mr. Bean has over 26 Million subscribers on its channel as of March 2021. It is the fifth-largest subscribed comedy channel and the 4th largest channel in the United Kingdom. Rowan Atkinson and Richard Curtis created the show. Rowan Atkinson played Mr. Bean's character in the sitcom and voiced the name in the animated show.
One of the biggest reasons Mr. Bean is appealed all over the world is that the show uses little or no English in its episodes, making it accessible to people who know little or no English.
One of India's and the world's most prominent and famous gaming YouTubers, Ujjwal Chaurasia, also known as Techno Gamerz. He is renowned for his Let's Play Style and gaming tutorials of- GTA V series. He has over 14 million subscribers on his channel as of March 2021.
Ujjwal started his YouTube channel in the year 2017 and mainly posted gaming tutorial videos back then. He used to post the videos from his elder brother's phone and was given a strict schedule to manage an equal time balance between his studies and channel.
Each one of his videos has received over 5 million views. He plays other games, too, such as – Minecraft and Red Dead Redemption 2. He is believed to be the fastest Indian growing channel and recently made history the 3rd most significant Indian gamer to cross 1 billion video views.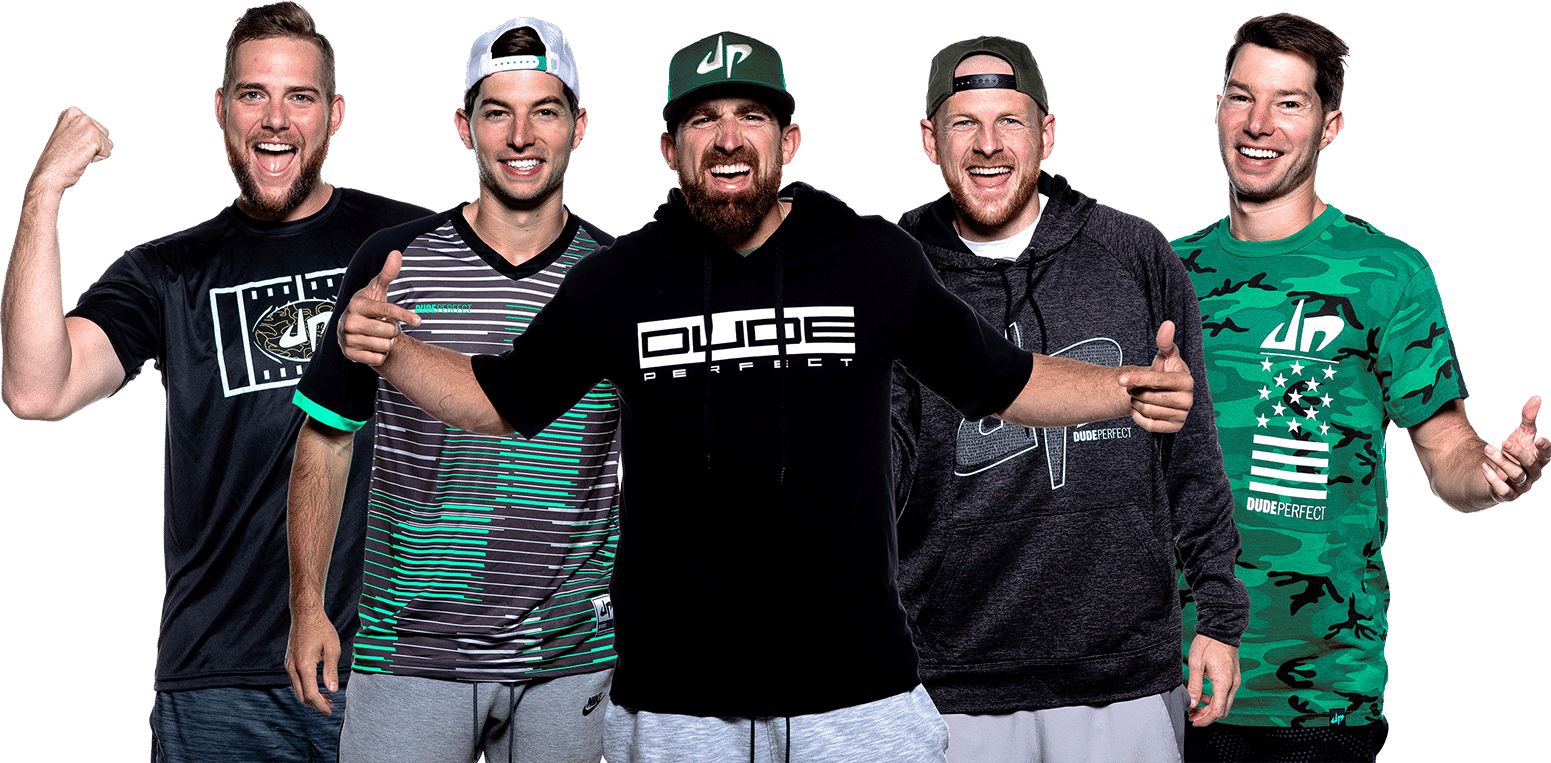 Dude Perfect is an American YouTube channel run by Garet Hilbert, Coby and Cory Cotton, Cody Jones, and Tyler Nathan. They specialized in "trick shots" videos. However, since 2017 they have had athletic competitions between the members as the primary channel topic.
Some other series that Dude Perfect uploads apart from the trick shot videos are –
Stereotypes – In this series the dudes act out the stereotypes on different subjects

Battles – In this, the 5 dudes compete against each other to win.
As of March 2021, Dude Perfect has over 55 million subscribers. It is the second-most subscribed channel in the YouTube sports category and the 13th most-subscribed channel on YouTube globally. Their channel is also the most-subscribed channel in the United States that is not owned or run by a company.
"Where the products get naked"- Unbox Therapy's Channel Description
Lewis George Hilsenteger runs the Unbox Therapy YouTube Channel. Lewis is a Canadian YouTuber who uploads content primarily focused on unboxing technology which includes unboxing of phones, unusual devices, and many more.
Hilsenteger started Unbox Therapy when he was working in a small computer repair shop that only repaired or upgraded Apple computers. He got the idea of unboxing such tech stuff when in his shop, people would come and ask certain doubts or queries about the products, and it would have been a fit topic to make videos.
In 2020, Unboxing therapy was the most-subscribed channel in YouTube Science and Technology category and remained at the same position in the year 2021 as well.
He also used to run a music-related channel called 'Lew Later'. However, when he reached the 90K subscriber mark on that channel, he deleted all the videos and turned the channel into a podcast.
Jimmy Donaldson, better known as MrBeast online, is an American YouTuber and philanthropist. He is currently living in North Carolina. His channel is the 16th most-subscribed YouTube channel in the world. He started this when he was just 13-year-old in 2012. He has over 55 million subscribers on this channel as of March 2021.
Donaldson uploads videos which often consist of content involving strenuous and tiring tasks for a certain amount of time or doing/saying anything for en-number of times, challenges, and donations involving millions of dollars.
He also has a second channel called Beasts React where Jimmy and his friends make videos in which they react, comment, and review life hacks and roast them if they are disgusting or do not really give the expected results as shown in the video.
In May 2020 he also started a gaming channel – MrBeast Gaming which also has over 10 million subscribers as of March 2021. He has one more channel – MrBeast Shorts where he usually uploads 10-50 seconds short videos of his friends doing random things.
Some other channels of MrBeast are – MrBeast 2 where he primarily posts live-streams and videos of the steps to his $100,000 riddle. Apart from that he has another channel along with English YouTuber JackSucksAtLife, Don't Subscribe, where he gives ten cents to Jack for every subscriber.
The unrelenting passion and dedication to finish the strenuous tasks with creativity have made Jimmy one of the unique content creators on YouTube. These creative contents have made him famous and known all over the world.
Ajay Nagar, better known only as CarryMinati, is an Indian YouTuber and primarily uploads content related to roasting, commentaries, and reaction videos on his YouTube channel. He currently has over 29 million subscribers on his CarryMinati YouTube channel.
He also has another channel, "CarryIsLive", for all his live streams. Nagar is the most-subscribed Indian non-corporate YouTuber. He is also the second in India to reach the 20 million subscribers mark after Amit Bhadana.
Ajay started to make videos when he was just 15 years old. He uploaded gameplay videos of CS: GO on his channel, which was known as AddictedA1back then. He then later switched to commentary styles videos which included roasting and reaction videos too.
His major breakthrough came when he joked about him joining the Illuminati, and he even changed his YouTube logo to the Illuminati pyramid. This led to him gaining followers at a great speed within a month and surpassing BB ki Vines.
Carry is also known for making his own rap music videos. Some of his most famous raps are –
Ae Rupali (Success story of a cringe pop-artist)
Vardaan
Yalgaar
Warrior and many more
#12 Lucas and Marcus
Lucas and Marcus Dobre-Mofid popularly known as the Dobre Twins, are twin brothers who upload videos of them doing gymnasts, music, and vlogs on their YouTube Channel, one of the fastest-growing channels on YouTube globally. They have over 23 million subscribers on their YouTube channel as of March 2021.
They also have another channel on YouTube with their elder brothers, Cyrus and Darius, called "Dobre Brothers". They reached the 10 million subscriber mark in 2018 and they have over 5 billion views on their videos.
Nikkie de Jager is a female Dutch Make-up artist, who runs the NikkieTutorials channel on YouTube. She has over 13 million subscribers on her YouTube channel as of March 2021.
It is the 4th most subscribed channel on YouTube in the Netherlands.
Her love and passion for make-up started in the year 2008 when she was just a 14-year-old girl. In 2016, she became one of the most successful Dutch vloggers. In 2017 Nikkie won a Teen Choice Awards in Los Angeles in the category of Fashion Beauty WebStar 2017.
She crossed her 10 million subscriber mark in the year 2018. She has over 1.5 billion video views on her channel as of March 2021.
CollegeHumor is an American comedy website located in Los Angeles. It is owned by IAC (InterActiveCorp). The website runs its own YouTube channel where they upload primarily comedy videos.
CollegeHumor also has its own Tv Show, TheCollegeHumorShow, on MTV, which is written by its own editorial staff.
Not only does CollegeHumor upload their own comedy videos, but they also upload user-submitted viral videos on their channel. Their videos make it to the YouTUbe's trending page most of the time and get nominated for many awards. The channel has won many awards too.
The channel has reached over 7 billion video views on their channel and was once in the top ten most viewed and subscribed channels on YouTube.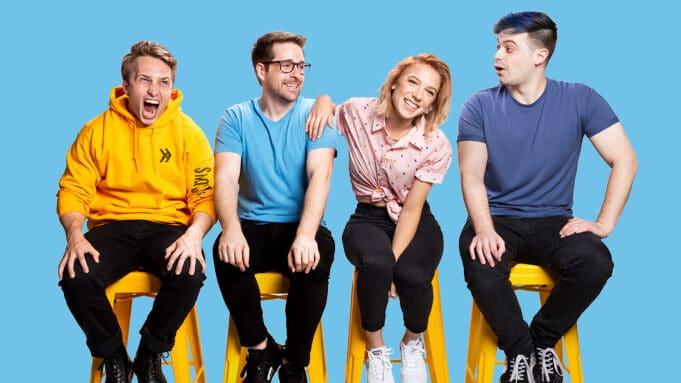 [insert person talking/sounds]
Ian: SHUT UP! "
―Smosh's Classic Intro
Smosh is a Sketchy American comedy YouTube channel. A duo Andrew Ian and Daniel Anthony Padilla founded the channel. They would usually add actors to their videos back then, but the content was written completely by them.
In 2015 they added actors to their videos permanently. However, Smosh is currently acquired by Mythical Entertainment ( a company and network owned by Rhett and Link, co-hosts of Good Mythical Morning).
The channel has over 25 million subscribers on YouTube as of March 2021. It was the first YouTube channel to cross the 9.5 million subscriber mark. It has over 10 billion views on their videos on the channel as of March 2021.
Frequently Asked Questions (FAQs)
Q1 Is YouTube Diamond Play Button made up of real-diamond?
No, the YouTube Diamond Play Button is not made up of a real diamond.
Q2 Which YouTuber has the most Diamond Play Buttons?
Most YouTube Diamond Play Buttons are earned by members of the same family. Felipe Neto and Lucas Neto have earned a total of 3 diamond play buttons.
Q3 When does a YouTuber get a Diamond Play Button?
When a YouTuber reaches the 10 million subscribers mark on their channel that is when they received a Diamond Play Button.
Q4 When was the Diamond Play Button revealed?
In 2015 the Diamond Play Button was revealed at the VidCon.
Conclusion
The YouTubers mentioned above have worked hard to earn their position and the various plaques/awards. They worked with dedication and passion since the very beginning to reach where they are currently.
They were consistent with uploading their content, and they communicated with their fans and understood what the audience wanted to see. Even though some of these YouTubers were involved in some rivalries, they saw it as an opportunity to entertain the audience. No matter how difficult it was for them to show their true selves, they did it because they believed whoever they are right now is because of that audience.
If you want to be like them someday, you will surely be. Just be consistent and honest with your work. Nothing can stop you from achieving heights if you are dedicated to making your passions and dreams come true.