What Does Beard Oil Do? Keep reading To Get A Fuller Beard.
Are you wondering what does beard oil do? or is beard oil really helpful and should you use it regularly? Similar to every other oil, beard oil also has numerous benefits but some side effects. Now, the question is- will the benefits outweigh the risks of using it? Find out!
Beard oil is a special conditioner for the beard which helps to moisturize the beard and soften it. It is also useful for the skin beneath your beard. You may have heard many people recommending you to use beard oil to make your beard look fuller, tanner, and softer.
Keep scrolling the article to know what does beard oil do and dispel some of the myths related to beard oil usage. Also, you can learn how to make your effective beard oil.
What does beard oil do- Benefits To Note!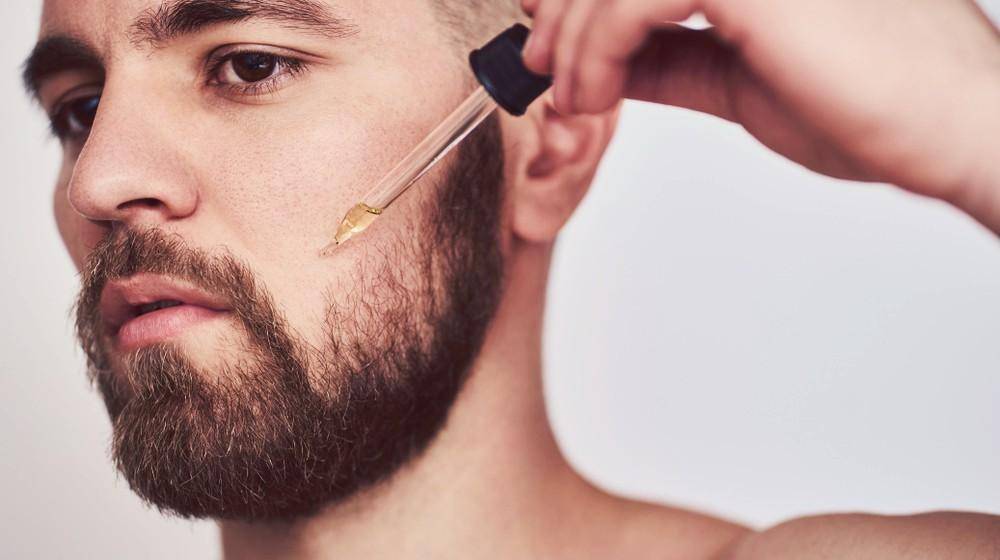 As per the users, beard oil has numerous benefits which will compel anyone to use it frequently. Here are some benefits worth mentioning.
1. Helps tame your beard
This is the benefit of bread oil you already might have heard of, it helps manage the unruly beard. beard tends to get rougher in texture as compared to the hair on your head. Beard oil adds shine to the hair on your beard and softens it too. It also manages to tame scraggly hair for the complete beard to appear more styled and neater.
2. Helps moisturize the skin beneath the hair
So, What does beard oil do? Beard oil also helps keep the skin beneath the beard healthy by moisturizing it and making it supple. It also helps to reduce the occurrence of itchiness and dandruff on the beard.
3. helps your beard look fuller
Now, who wouldn't love a fuller beard? Most of us are obsessed with it. Beard oil can make your scraggly beard appear lusher and fuller. For this reason alone, many people use bears oil to promote hair growth early.
4. Makes the beard smell better
Not only beard oil helps manage the beard and make it look fuller but it also helps your beard smell good and can be used more often rather than using the cologne. You may also prepare your beard oil at home and choose the fragrance of your choice. There are numerous ready-made products available in different scents for you to pick your favorite.
5. Hydrate the skin
Beard Oil sustains the hair to secure it and make it more delicate and more manageable. It is not only hydrating to your beard hair but the skin underneath too. When anyone grows a beard, the hair receives moisture from the skin and as a result of this, the skin starts to dry out and without using moisture to replenish, your skin becomes dull, dry, and broken.
6. Works against inflammation
If anyone has especially sensitive skin, using beard oil can be effective. You already know beard oil helps moisturize the skin underneath the hair, it may help counteract the redness and soreness that comes with the usage of harsh chemicals from many shampoos and other skincare products or daily environmental changes. Beard oil does not intervene with the production of sebum (skin oil) and does not clog pores, so it may help purify and nourish your skin if it is prone to regular breakouts.
7. Encougares growth of new hair
Now that you know what does beard oil do, you must be thinking will it help the growth of new hair fast? It is not proven scientifically yet. However, practitioners or users use it for this purpose too. There is some anecdotal evidence that suggests some of the essential oils utilized in the formation of beard oil help promote or support the growth of beard hair.
These essential oils are Bay leaf, Ylang-ylang, and some other oils that have antioxidant properties.
Beard oil is simply more effective in the form of a moisturizer. You probably will start seeing improvements in the condition of your hair and skin underneath it as soon as you include beard oil in your routine.
Remember that all skin types, including oily skin, require nourishment and moisturization. If your skin is highly sensitive r prone to acne breakouts, you should start using beard oil that has essential oils with anti-inflammatory and anti-bacterial properties like cinnamon and tea tree oil.
Ingredients in beard oil
Beard oil is mostly created from a combination or blend of one or more essential oils with a carrier oil. Some beard oils also have vitamin E inside of them to nourish the skin. So, what does beard oil do? Once you know more about all the different ingredients added to it, you will know what does beard oil do more precisely.
Beard oil usually has some lightweight carrier oils with a delicate scent, some of these oils are Jojoba oil, coconut oil, argan oil, and sunflower oil. Instead of cooking oils, therapeutic grade carrier oils are used often. Beard oil also has essential oils which have anti-inflammatory, anti-fungal, and anti-bacterial properties.
When using essential oils, make sure you do not use an undiluted version of it directly on the skin as it may irritate your skin, Always mix it with a carrier oil. beard oil might have one or more types of essential oils, some of which are more suitable for acne-prone and oily skin while others are referred for normal to dry skin such as lavender oil.
No matter what type of skin you have, look for oils that are non-comedogenic as they will not clog the pores. Alway shun using a commercial oil that has artificial fragrance, preservatives, or dyes. Look for oils that are organic, additive-free, and cold-compressed.
After reading so much, will you be able to answer what does beard oil do for you? If yes, you should also know how to use beard oil.
How to use a heard oil for utmost benefits?
The best time one should use beard oil is after shampooing the beard hair and showering or simply washing the face. Using the bread oil when you have open pores will help the skin absorb the oil properly. You can either use it every night or every day.
When you apply beard oil, make sure not to overdo the quantity you are using, or the beard starts to appear greasy instead of looking groomed. Some tips for using beard oil are given below for your reference:
Put 3 to 5 drops of the oil in your palms first and then massage it to the entire beard area in the direction of growth, that is downwards. Do this, when your beard is slightly damp but not completely drenched.
Make sure you work it through the beard on all areas.
If the beard is thick and long, use a comb to make certain the beard oil is disturbed evenly without being deposited too much on certain areas making them look greasy.
You might require more beard oil for a thick and long beard.
Style your beard as you desire.
What does beard oil do? This might be clear to you with so many benefits. But, are there side effects of it too? Let's see.
Side effects of using beard oil
The types of oils utilized in the formation of beard oil differ greatly. Never buy a beard oil that has any ingredients you are allergic to. Always read the ingredients fr your safety. If you notice an allergic reaction to the beard oil you have, immediately wash your face and remove it. Try taking any allergy medication such as antihistamines.
Some symptoms indicating you have an allergic reaction to a beard oil include:
Burning sensations.
Itching
hives
redness.
Some people might sense that beard oil is making their skin irritated. This usually happens if the beard oil you are using is not diluted enough. if you ever face an allergic reaction, you can always use natural alternatives to bread oil for a softer and fuller beard.
Natural alternatives
What does beard oil do? recall the benefits given above, if a natural product delivers similar benefits with no allergic reaction, would you prefer using it more? If you need softening and moisturizing benefits of beard oil without any fragrance, you can also use argan oil, jojoba oil, and mineral oil.
Some benefits of using these natural alternatives as your beard oil are:
Coconut oil
Coconut oil is at quite the top of the oil specialists list and for a guaranteed reason. Its natural characteristics assist to promote softer, healthier, and thicker beard hair while nourishing the skin beneath. The best element of using it is that unlike different types of oils, this oil is anti-inflammatory which indicates that it will not cause breakouts on the skin.
Olive Oil
Olive oil is surely just as great for the hair as it tastes. Several studies have been written explaining what advantages olive oil can have on the skin as well as the hair. Due to its universal antioxidant, anti-inflammatory, and anti-fungal properties, as well as its capability to consistently add moisturization, it has been considered by many people as one of the most useful oils in the world.
Jojoba oil
Jojoba oil is a traditional oil practiced in cosmetic products because of its natural capacity to imitate sebum (natural conditioner of our skin). Jojoba oil also has anti-bacterial and anti-fungal properties which makes it ideal for counteracting dry and brittle hair. It can be used to prevent dandruff build-up also.
Argan oil
Argan oil is stuffed with vitamin E, which is undoubtedly one of the most useful ingredients for hair growth. Vitamin E includes antioxidants that promote hair follicles and the growth of new cells from underneath the deepest skin layers. The advantages of applying argan oil can essentially be seen instantly. Argan oil does not only makes the hair grow faster but also attaches a softer and shinier appearance to the beard while taming kinky and unruly hair.
Not only this you can also prepare your beard oil with all-natural ingredients and fragrances of your choice. This way, you will know if it will cause an allergic reaction or not.
Prepare Your Own Beard Oil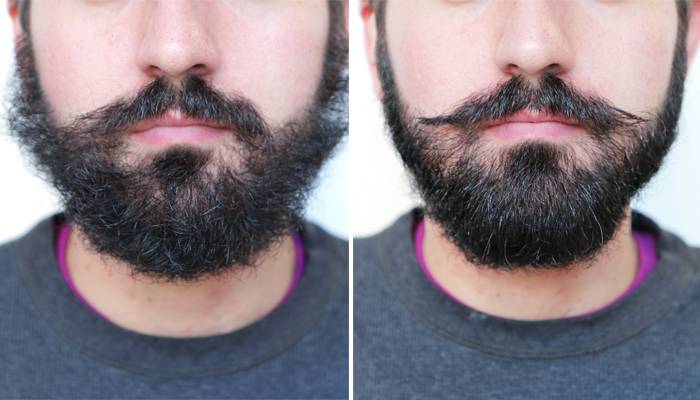 To make your bread oil, you will simply require a small glass of bottle with a useful dropper to store the oil. If you can obtain amber glass, it will be great as the beard oil is more likely to stay fresh for a longer duration. Here's what you need to do:
Choose a good carrier oil that holds a light feel and neutral fragrance.
Test with essential oil scents you fancy. You may pick either one or more scents that complement one another.
Add 5 to 10 droplets of essential oil to 2 to 4 tbsp of the carrier oil you have picked.
Store the beard oil away from exposure to sunlight and store it at room temperature.
What does beard oil do- The Bottom Line
What does beard oil do? You can answer this question quite well now.
Beard oil is a remedial product intended to enhance the presentation of beards and the skin underneath the beard. It has not been proven to grow the beard faster scientifically. It can, nevertheless, make your beard appear fuller, lusher, and softer.
Anecdotal evidence associates some of the essential oils, such as ylang-ylang, bay leaf, etc to enhance beard growth. Always avoid beard oil with ingredients such as silicones, sulfates, parabens, etc.