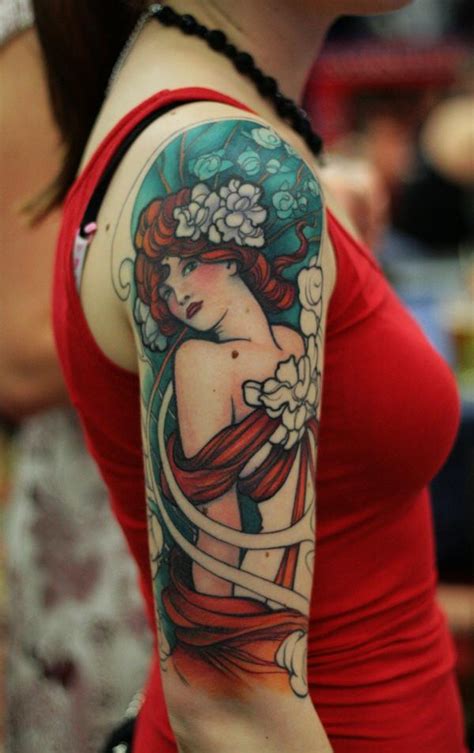 Half sleeve tattoo ideas for men and women come with a humongous genre and themes. With a motley of themes, characters, and motifs, create a meaningful half sleeve tattoo that looks pretty and defines your ideology, faith, or mood. Getting a tattoo for the first-timer can be a daunting experience. Choose an experienced artist who is certified and gives you instructions about aftercare and maintenance.
Black ink tattoos are the most common tattoos chosen and are less painful to get compared to white ink tattoo. For those who want to avoid pain, henna, or temporary tattoos are a better option as they are painless and hassle-free when you want to remove them.
Half sleeve tattoos look good on sleeveless and off-shoulder outfits. This is one of the best placements of tattoos because you can hide it in formals if your office has a strict dress code.
Half Sleeve Tattoo – Men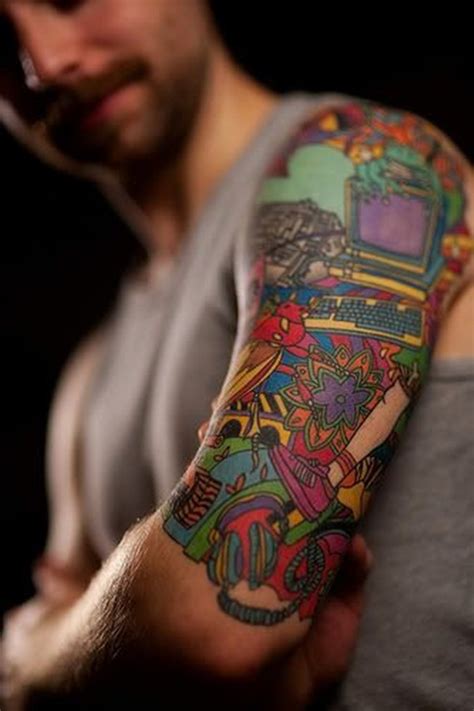 Half sleeve tattoo design for men can be chosen from umpteen themes and motifs. Sci-fi, fantasy or movie characters, machines, structured motifs, geometric designs, automobiles, sports symbols or names of their favorite sports team, and more. You could pretty much make a collage of your favorite things and get them tattooed if a single theme is not what you want.
Half Sleeve Tattoo – Women
Half sleeve tattoo designs for women come in infinite options. Right from Disney characters, mermaid designs, flowers, artistic textures, women's faces in vintage and baroque style, retro textures, and a lot more.
Choose what you love the most so you enjoy having the body art in the choice of your motifs. Give an uncommon twist to the most common motifs and make it prettier and unique using your imagination. Stylish motifs are in vogue.
Half Sleeve Tattoo – Iconic Characters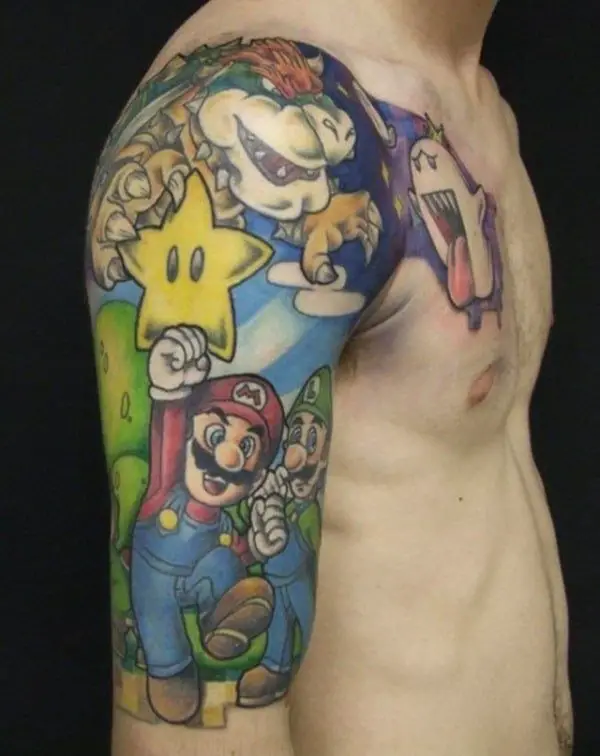 Isn't this a favorite pick of people of all age groups? Everyone has a favorite character from the movie, sitcoms, books, rock bands, etc. The 90's kids had posters of their favorite actor or icon in their personal space, a tattoo is an extension of that. Iconic characters are a fun idea for tattoo design and a unique design to choose from when most of them go for the commonly chosen motifs.
Half Sleeve Tattoo – Spirituality
This is deep and goes beyond the point of just having a tattoo design. It is your deep faith and foundation that builds your life and puts life into your ideologies. Choose one with a lot of caution as spirituality tattoos have a deeper meaning and significance. A tradition followed for many centuries can never get out of mode.
Half Sleeve Tattoo – Landscape
Nature lover, aren't you? Landscape tattoos are fascinating and an offbeat choice to make. They look pleasant and are mood lifters. A favorite place to visit on your bucket list, a fantasy world with heavenly vistas, and mesmerizing nature.
Wanderlust? You have it right and tattooed on the half sleeve. It's easy to guess you are a travel or adventure junkie with this one and find your tribe easily.
Half Sleeve Tattoo – Floral Fantasy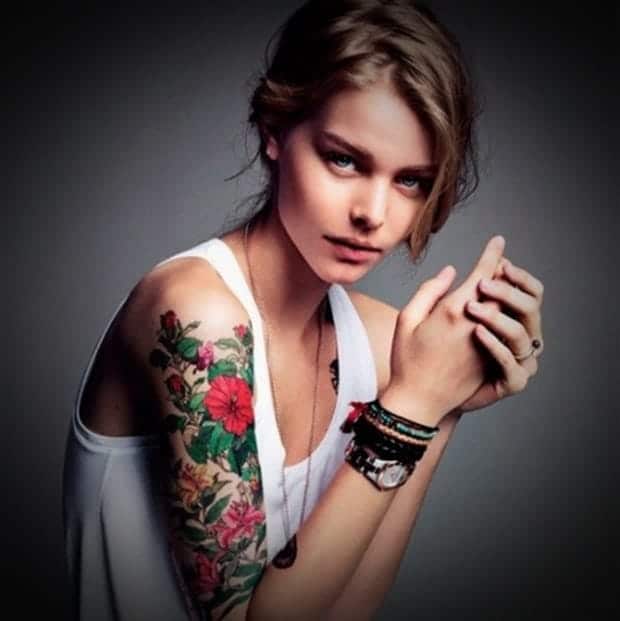 Who does not like flowers? Choose your favorite flowers for tattoo design. Lotus, lilies, cherry blossom, daisies, roses, and the choices are many. Tulips and orchids would make it a unique floral tattoo.
Maybe add elements from the fantasy world to make a motley or collage before creating a beautiful looking, feminine, and one-of-a-kind floral tattoo you are happy to flaunt and add to your style.
Half Sleeve Tattoo – Black And White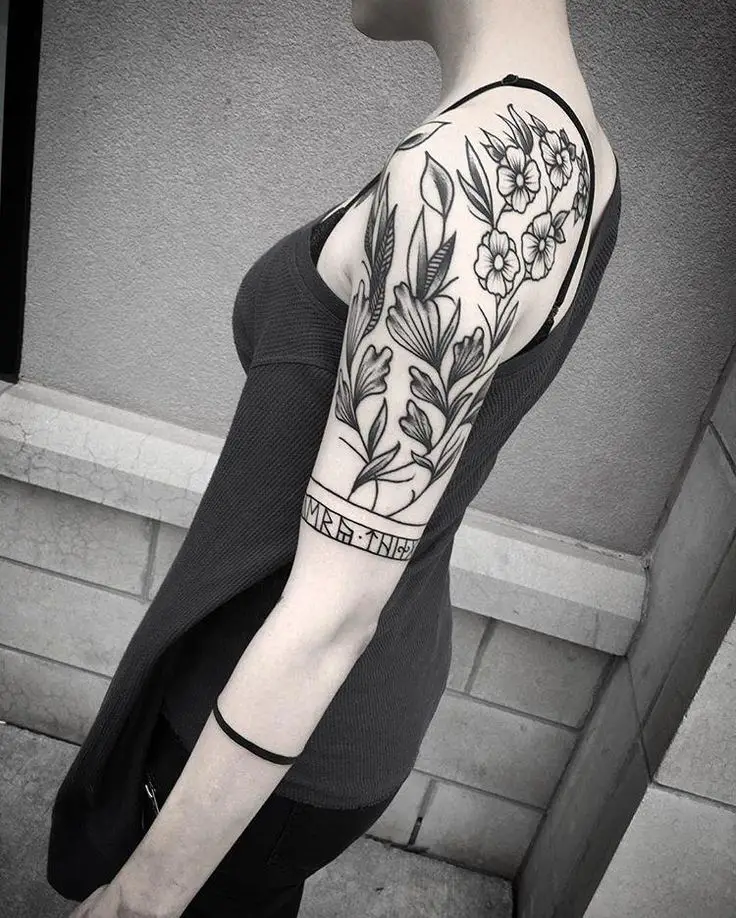 No pain, no gain is the slogan of monochromatic tattoos if there is a use of white ink. For those who are not aware, white ink tattoos are painful, so be careful with this one. But the results are stunning as it has the 3D effect.
You can get an outline or go for the black and white shades which are timeless classics in any art form. Classics are untouched, you can improvise them but they never fail at creating a wonderful effect that has been celebrated for ages.
Half Sleeve Tattoo – Vintage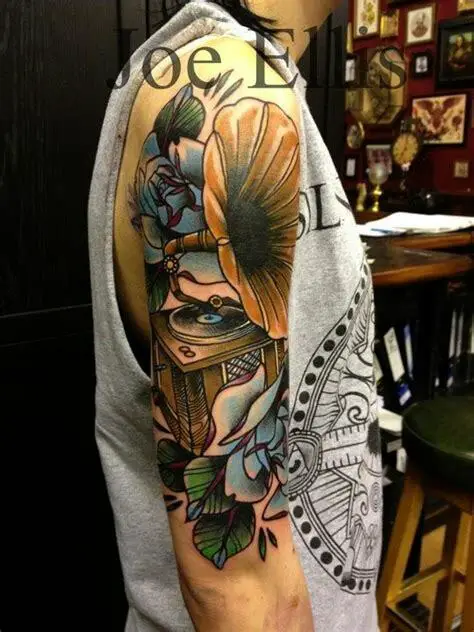 Vintage is yet another celebrated classic like black and white. Choose from the umpteen motifs and vintage themes. An experienced tattoo artist can get it right when it comes to the colors, textures, and patterns. A lovely genre for men and women to choose from. The androgynous nature makes it widely used making it gender neutral.
Half Sleeve Tattoo – Mythical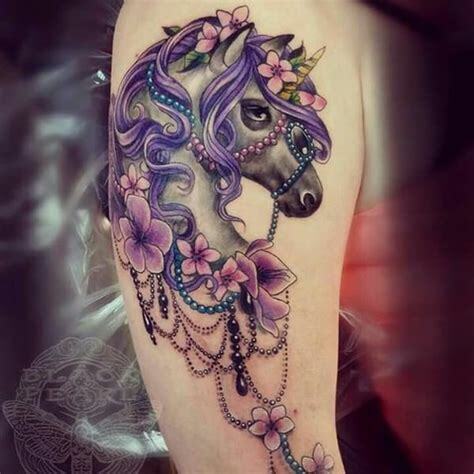 The divine, the occult, supernatural characters, and icons from fiction, religion, theology, or anything you can think of. Love Lord of the Rings? Choose from the umpteen mystic motifs and characters fantasy, mythical films have to offer and have them gracing on your skin.
It adds a mystic element to the artwork you choose for the tattoo. Symbols, imagery, text, quotes, script from the religious text, and more. Create a collage that depicts a wonderful ideology and gives a beautiful meaning to the tattoo design. It could also mean tarot cards, Feng Shui, omens, signs from the universe, and more.
Half Sleeve Tattoo – Quirky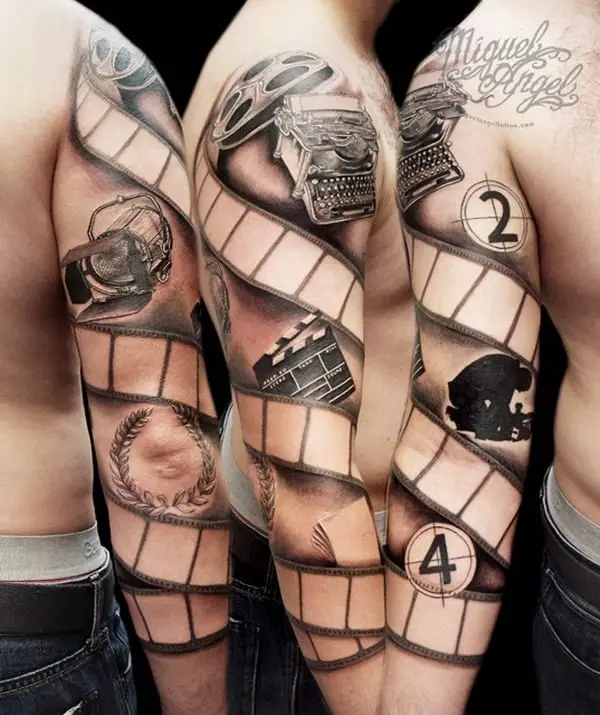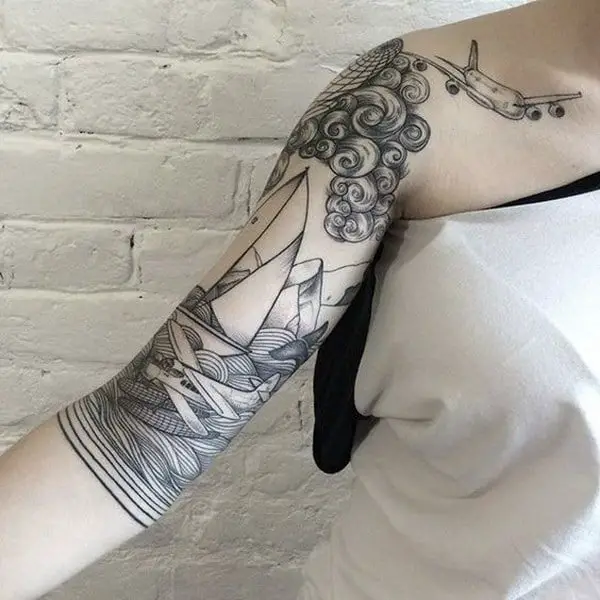 Offbeat, quirky can be selected from a wide range of motifs to create a surreal or a quintessential effect. This can be random, asymmetrical, and a motley of unrelated things that bring meaning together. Nope, unlike the 'Waiting For Godot,' theatre of the absurd genre, but something you can relate to and explain, connecting the dots.
Half Sleeve Tattoo – Animals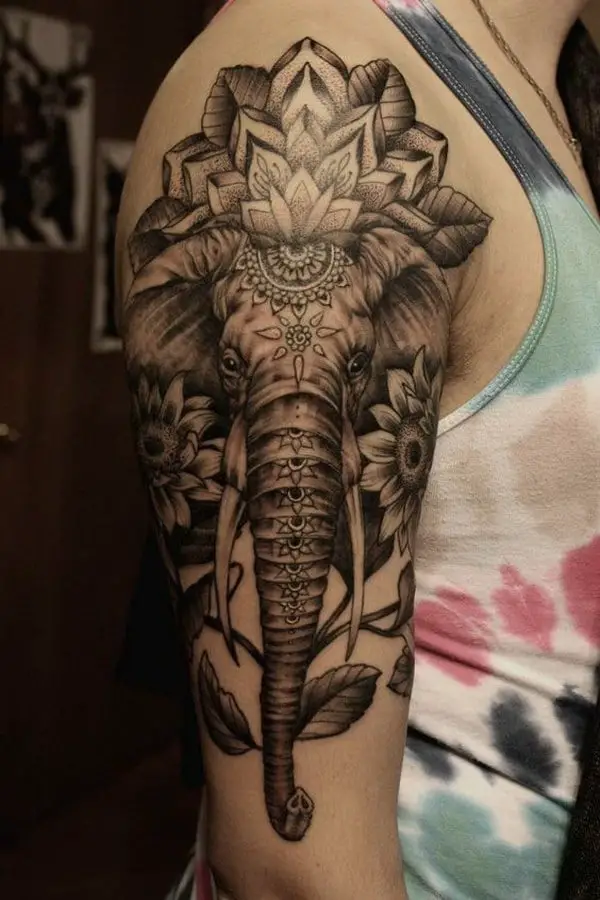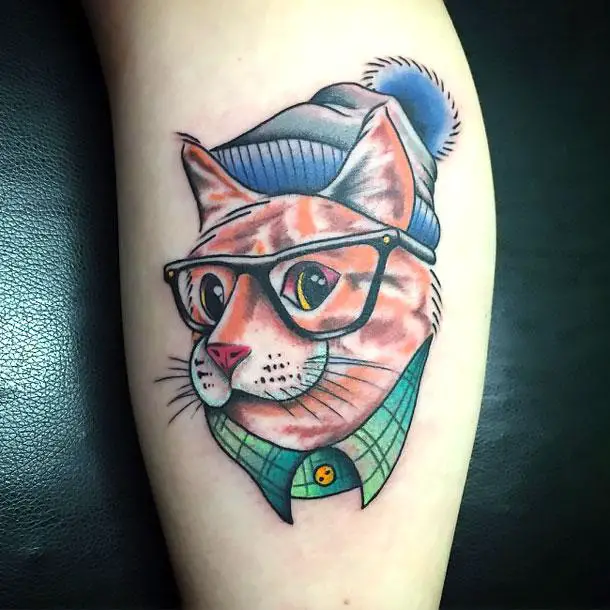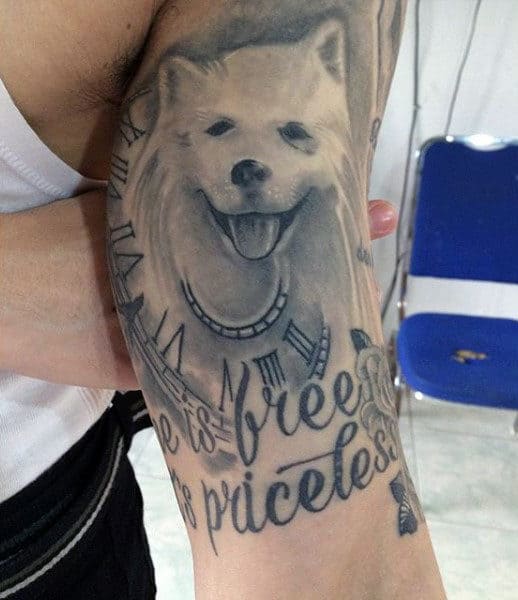 Animal lover? Yeah! Pictures of your pets, animal quotes, or your spirit animal. Do you know a spirit animal has significance? Maybe you could know more about who your spirit animal is and explore that realm a bit before you get it on your sleeve. Paws, cute animal faces, caricatures, or anything you can think of.
Half Sleeve Tattoo – Romantic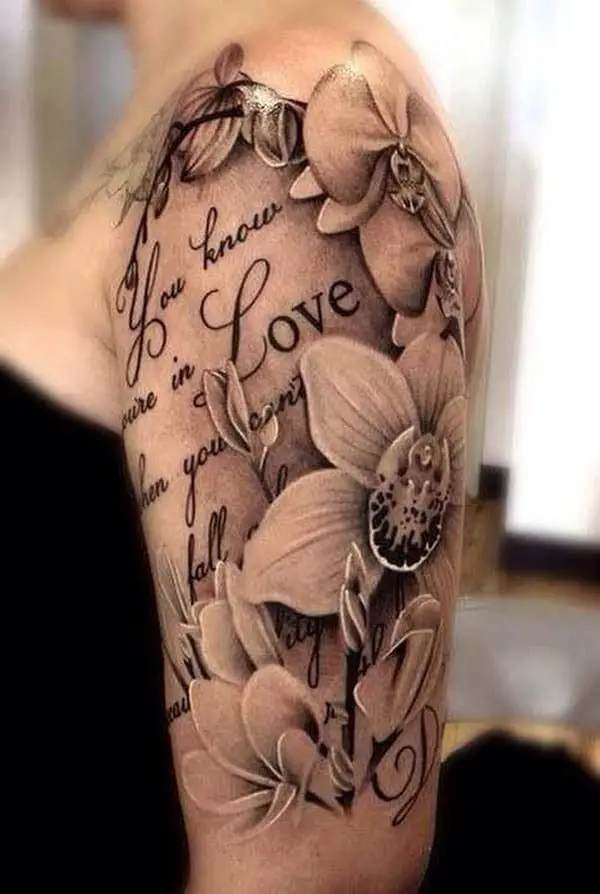 Being tattooed in love as a couple? How many of you have done that? It never gets old. Do you know? Linkin Park's lead vocalist, Chester Bennington tattooed ring designs on fingers when he got engaged to the women he loved? Couple half sleeve tattoos complete the circle and bring more meaning to the idea of love and togetherness if you choose the theme that has significance to you as a couple.
Half Sleeve Tattoo – Sci-Fi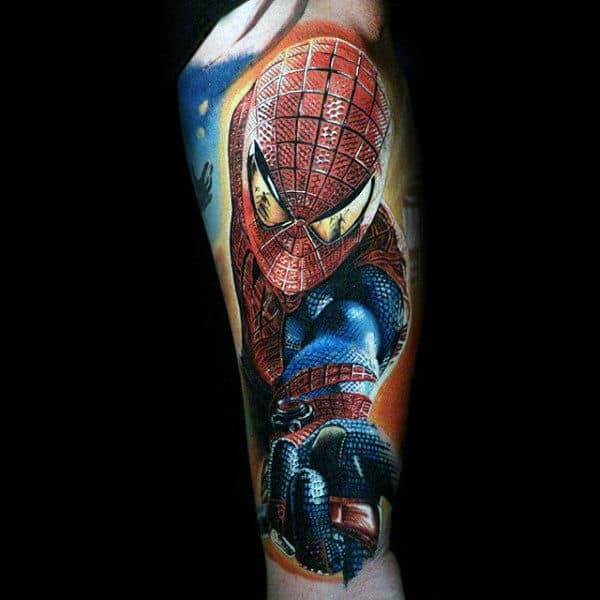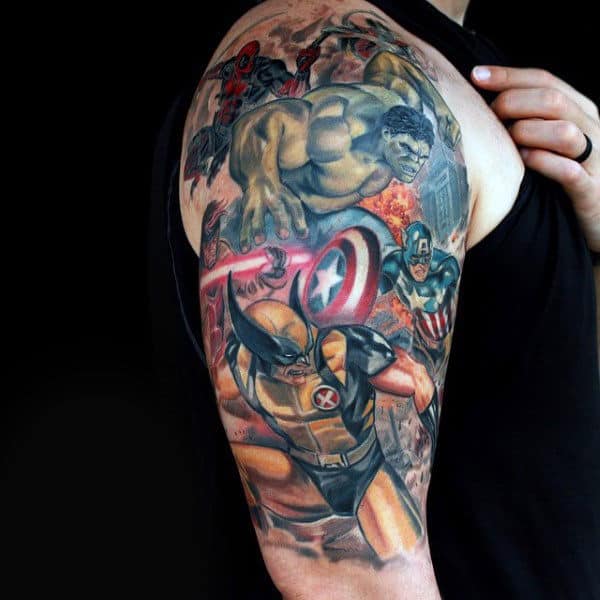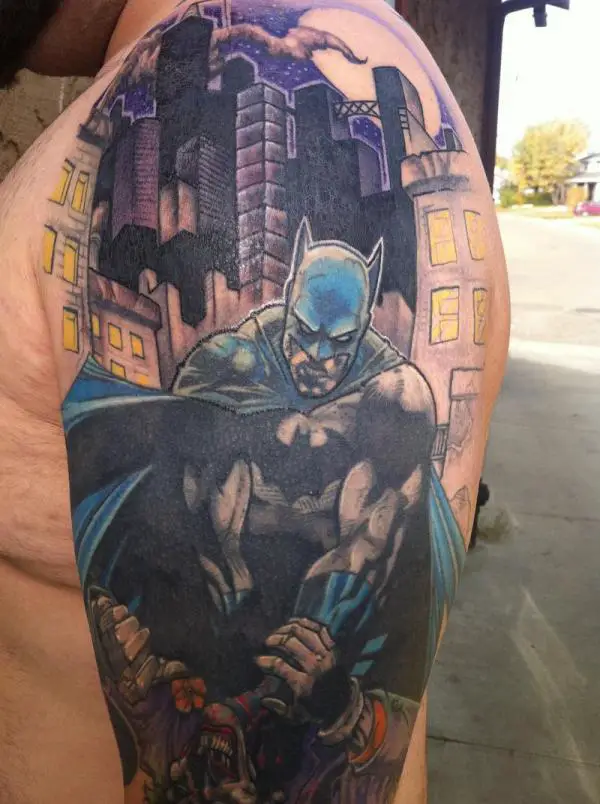 Transformers, Spiderman, Avengers? Who is your favorite superhero? Well, well, some geeky females who love binging on Sci-fi and wouldn't mind getting their superhero motifs on their arm sleeves. Sci-fi tattoos look bold, dynamic, and breathtaking on the skin. You can pretty much wear your love for Sci-fi on your sleeve.
Half Sleeve Tattoo – Outline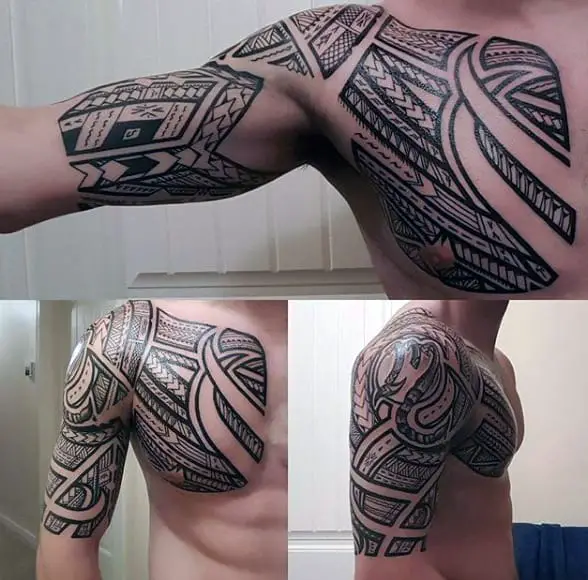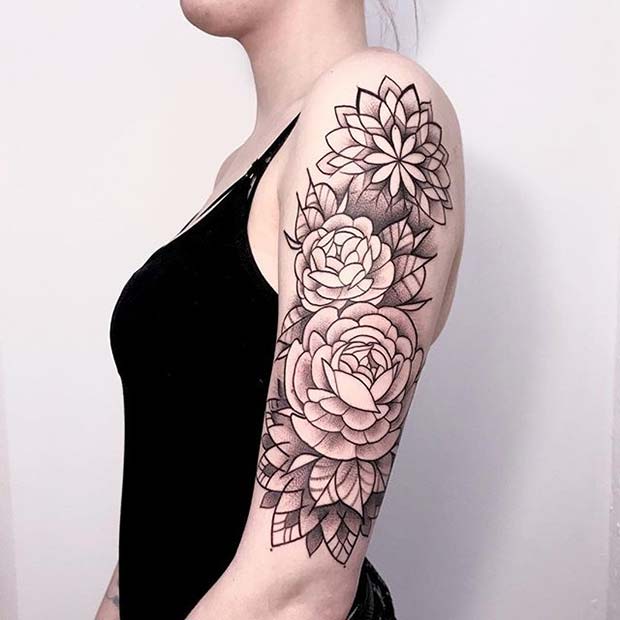 Outline tattoos are pretty and fascinating. They are like a color palette waiting to happen but wait, that is not the need at the moment because you are already content with the design. Dotted, slashed, double line, or a texture for the outline of your choice. Better leave this decision to the artist because they know what looks good on your skin.
Half Sleeve Tattoo – Teens
This is getting cuter. Choose from your favorite food, candies, actors, quotable quotes, or maybe something inspiration if you are a studious, geeky teenager. Tattoos for teens is not recommended but if you have to get one, choose one that your mom won't rebuke you about. Now, now, that thought is not what you are thinking, so go have some fun with the ink and motif of your choice.
Half Sleeve Tattoo – Abstract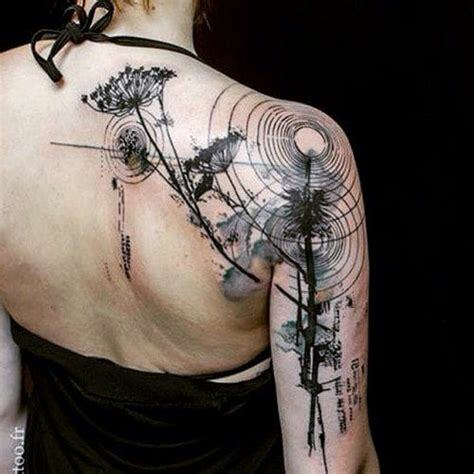 Artistic soul can use abstract motifs and designs on the platter of their skin. Now, you are choosing from the infinite. So, what is your pick? Here are some ideas to give you a head start. Abstracts are a safe bet. You can convert a standard motif of your choice and give it a garb of abstract expression, and, Viola! Celebrate the artwork on your skin with joy!
Half Sleeve Tattoo – Bohemian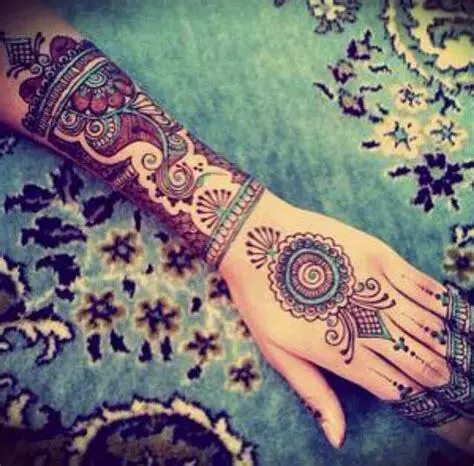 Loving life like a hippie, without a twitch of ill-will. Free-spirited because you understand your higher purpose which goes beyond the mundane ifs and buts. You see beyond the material and connect deeper with happiness and joy because you feel your soul. Each day is a soulful journey taking you somewhere meaningful so here are some fun elements to choose for this theme.
Half Sleeve Tattoo – Avant-Garde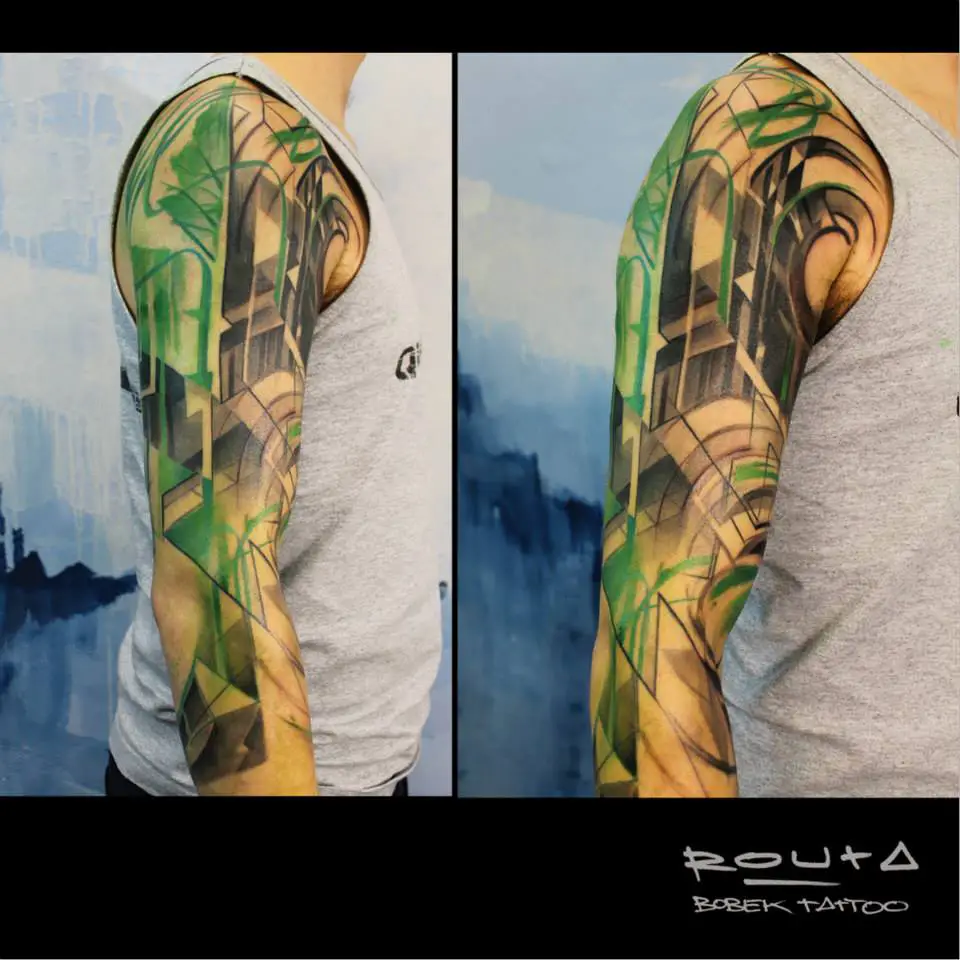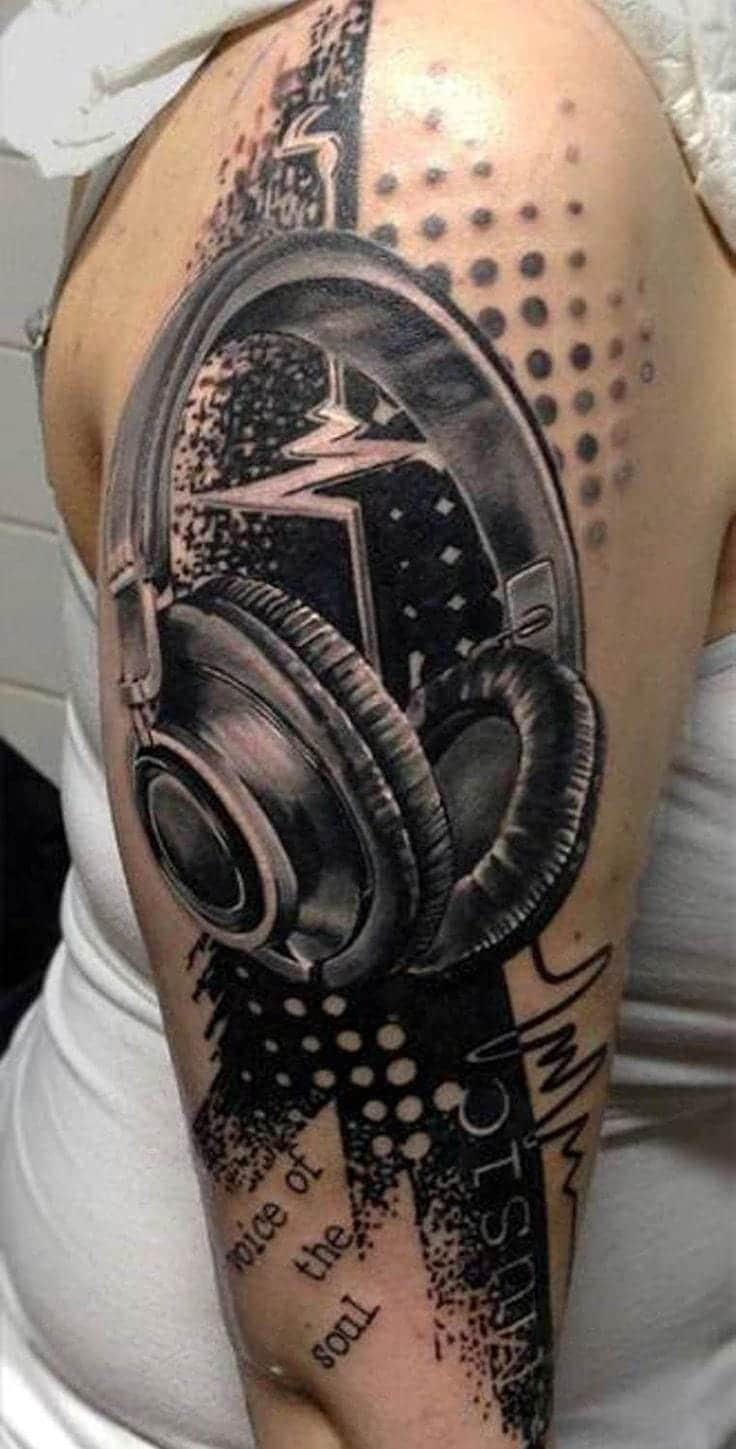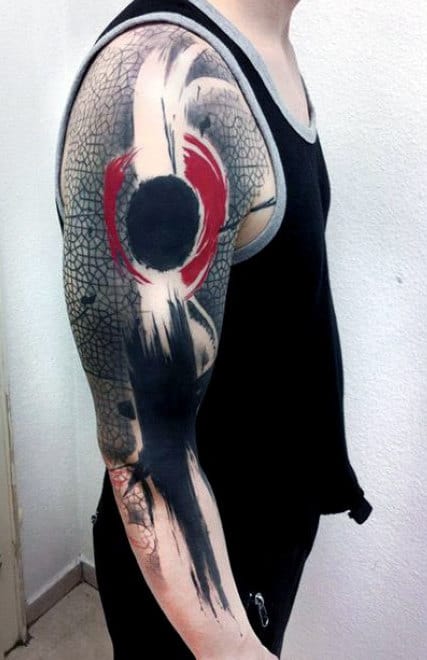 Futuristic because living in the moment got passé. Avant-Garde motifs are awe-inspiring and not everybody can carry it with panache without looking fish-out-of-water. So, choose these varieties only if it is your thing and what you dwell into. It's like if you love pop and trance, what is rock or death metal doing in your playlist.
Half Sleeve Tattoo – Collage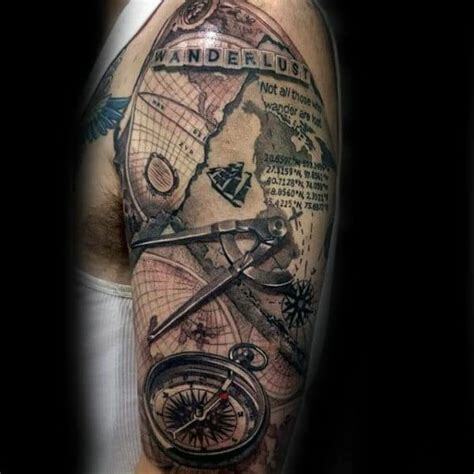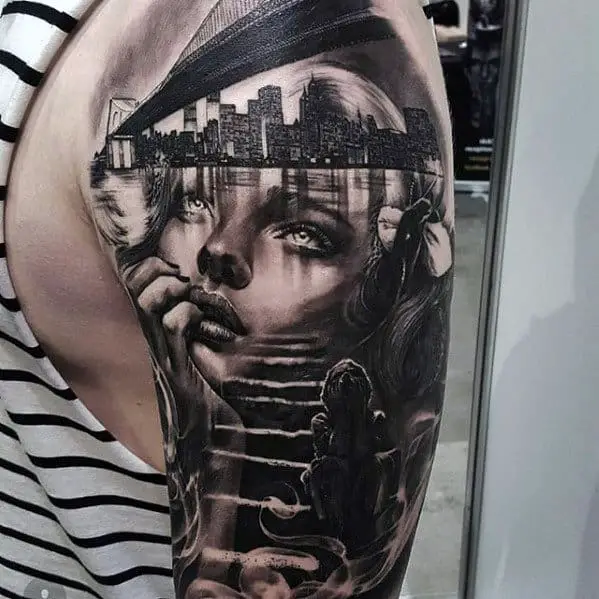 Motley is fun. You can choose a collage of travel, memories, timelines, seasons, or anything that your mind and soul loves. Create a collage and have it on your skin in lovely colors and textures that only bring a smile when you look at it.
Half Sleeve Tattoo – Funny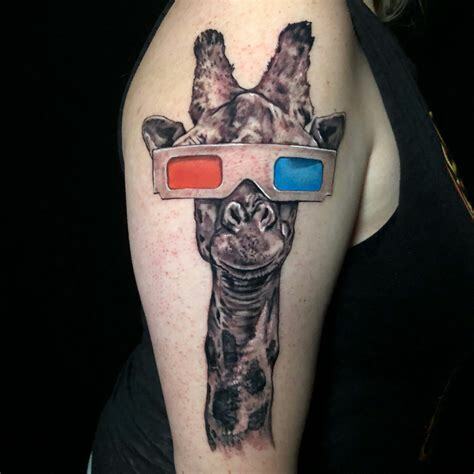 Have a funny bone that tickles? This can be a tough one because you have some thinking to do. This is not something that happens on the spur. You need a before-thought and not tell the tattoo artist, to rustle up a funny art, because it might not just pop up in a jiffy. If you want something funny, prepare beforehand. Come up with 4-5 funny elements you think you want on the sleeve, so you can say, hey, I wear humor on my sleeve!
Conclusion
Half sleeve tattoo designs are a cosmos you can choose from. This post gives you an idea about how to choose one that brings delight to your mind. Remember, that the tattoo you choose is going to stay long and needs aftercare. So, pick one with thought and think about what you love, make a list of ideas and choose the best. It makes it easy for the tattoo artist and more joy to the entire experience of tattooing.