Another week has passed, and I'm here with another analysis of Riverdale's episode. Riverdale Season 5 Episode 3 is going to be extremely special as it ends the school phase of Riverdale High students. The gang will be seen in a new avatar from the next episode. They're no longer teenagers.
The analysis of Riverdale Season 5 Episode 3
The episode begins with a sombre tone. From the air and the heart-wrenching background score, you can understand that it is going to be a tough goodbye. While the rest of the students are prepping for their much-awaited graduation, Archie is worried that he might be held back. His nightmare turns into reality when Principal Weatherbee tells Archie that he has to repeat his senior year. Not even summer school can save him. But, he can walk the ceremony with his friends.
FP Jones is worried about Jellybean's mental health. He decides to leave for Toledo with his daughter. Jellybean needs his mother and father at the same place. Though Jughead wanted to pass up the opportunity of going to Iowa for family, FP Jones didn't let that happen. He'll be the first Jones to go to college, and nothing can make him give up his dream.
Riverdale Season 5 Episode 3 will also be the end of Hermoine Lodge and FP Jones as regular cast members.
Meanwhile, a doleful Veronica watches Archie from a distance as she realises how her fairy tale relationship just came to an end. Her three years of romance with Archie will cease to exist. At the graduation ceremony, Betty gives a heartwarming speech. The young generation of Riverdale hasn't known a town that is not steeped in violence. They deserve a normal life. Betty is hopeful that all the evil will cease to exist as they start a new phase in their life.
The graduation ceremony was filled with soul-stirring moments. You can see proud parents standing by their wards. The show even gives a glimpse of Fred Andrews. Luke Perry played a crucial role in the show, and his sudden demise was too painful for the cast. Fred Andrews would have been proud of the man Archie has become.
Riverdale Season 5 Episode 3 marks the end of an era. The cast and crew had a really emotional time filming this episode.
Tumultuous relationship equation
The future is surely uncertain for the young lovers. As Penelope Blossom decides to become wise and pay for her sins at the jail, Cheryl gives her a piece of shocking information. When Tony is all excited for the couple's Highsmith College journey, Cheryl tells her that she won't be going to college. She'll stay at Riverdale and rebuild her family's business and reputation. The Blossom name has been a horror show in this town, and Cheryl wants to repair that image.
Meanwhile, Betty tells Jughead about the scandalous kiss that she and Archie had shared. It complicates things, but Jughead forgives her. Both Jughead and Veronica knew that the kiss wasn't meant to hurt them. Archie gets inspired by the first high school seniors who went to join the army. He decides to follow their footsteps in. Though Veronica is angry, worried, and heartbroken, she knew that she has to let him go.
Riverdale Season 5 Episode 3 ended with the four promising each other to meet on that day every year and Archie going off to join the army. But, Jughead asks a legit question, will the gang remember the promise?
As Betty and Alice leave for a road trip before entering Yale, she knew that it would be the last of their relationship. Veronica also takes off early to spend some time with her mother. Exactly one year later, Jug does return to Pop's, but sadly, he is the only one. The audience hears Jug saying how he didn't see his friends for another six years.
The next episode is going to be one of the most anticipated episodes of all time. For a long time, the audience has been waiting to see the gang in this new theme. Will their friendship rekindle after a gap of 7 years? We also get the first glimpse of Tabitha Tate, Pop's granddaughter. The channel has released new looks of the gang, and the audience is going gaga for it. The new episodes of Riverdale are completely different from what you have seen. Betty always had a knack for mystery. She becomes an FBI Agent. Take a look at the new avatar of the gang.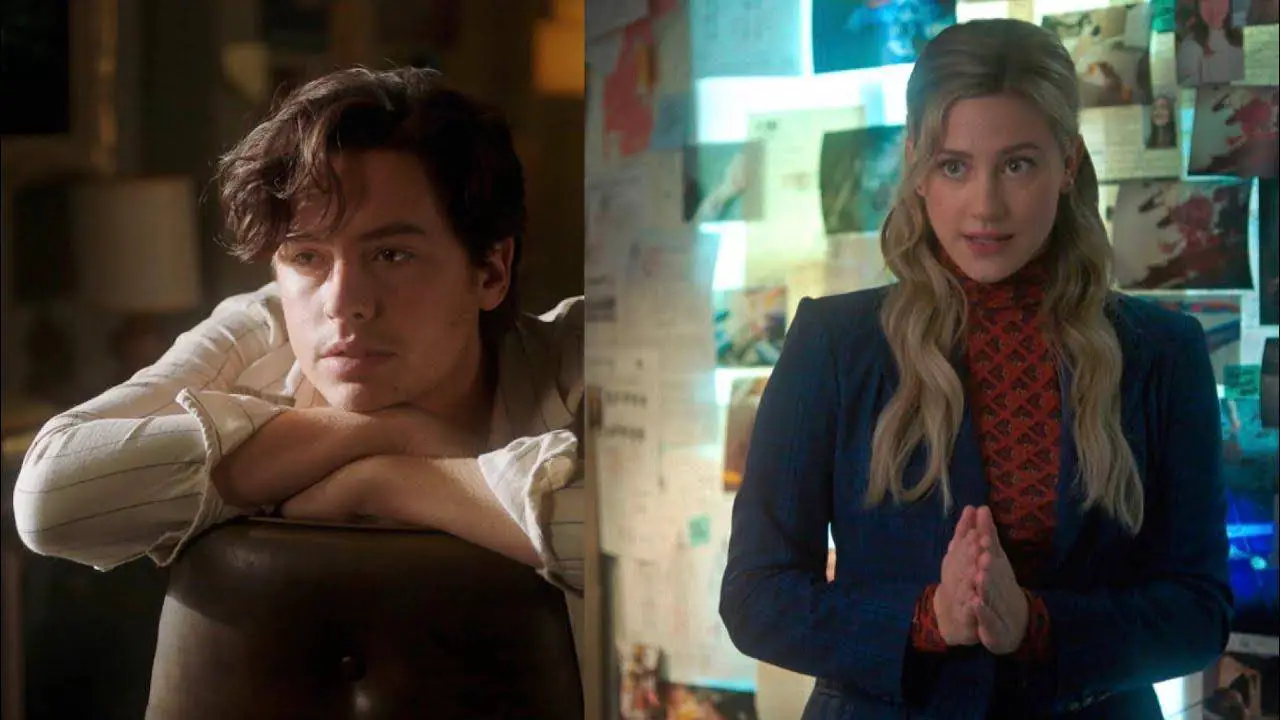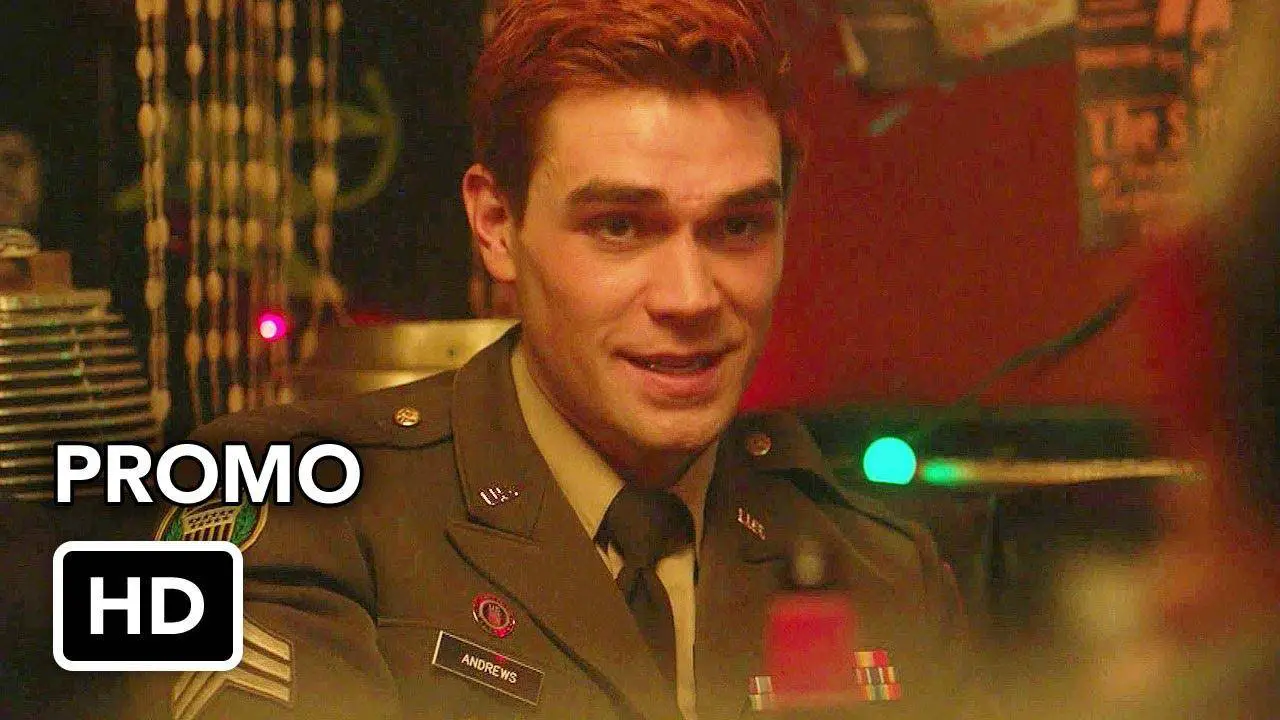 The future of the gang seems very vague. Will the time in the war and army change Archie? How will Tabitha fit in the scenario? Will Cheryl succeed in recreating her empire? Can she make everyone forget of the tarnished Blossom image? I guess we'll have to wait and find out. Riverdale never runs out of suspense and drama. So, we have a lot to look forward to.
Take a look at the recently released promo of Veronica talking with her husband, Chadwick.
Looks like there is a lot of mystery left in Riverdale that needs to be resolved. Do let me know in the comment section what you feel after reading my analysis of Riverdale Season 5 Episode 3.
While you wait for the 4th episode, check out how Cobra Kai did on Netflix – https://sleck.net/cobra-kai-season-4-everything-you-should-expect-from-the-upcoming-season/