To All The Boys: Always and Forever, the third instalment of the franchise, has finally hit Netflix. The fans get a chance to gush over the dreamy couple Lara Jean and Peter Kavinsky for one last time. The third movie gives a befitting send-off to the couple that they deserved.
The Plot of To All The Boys: Always and Forever
The movie begins in Seoul. Lara Jean went there with her sisters and father to get in touch with her mother's culture. She was always very proud of her South Asian origin. Her visit to Seoul was her chance to embrace her culture. This visit gave her a chance to spend some quality time with her sisters, Margot and Anna Cathcart. During this trip, her father asks for her blessing to marry Tri, their friendly neighbour. The girls happily give their blessing as this is the first time they've seen their father this happy since their mother's demise.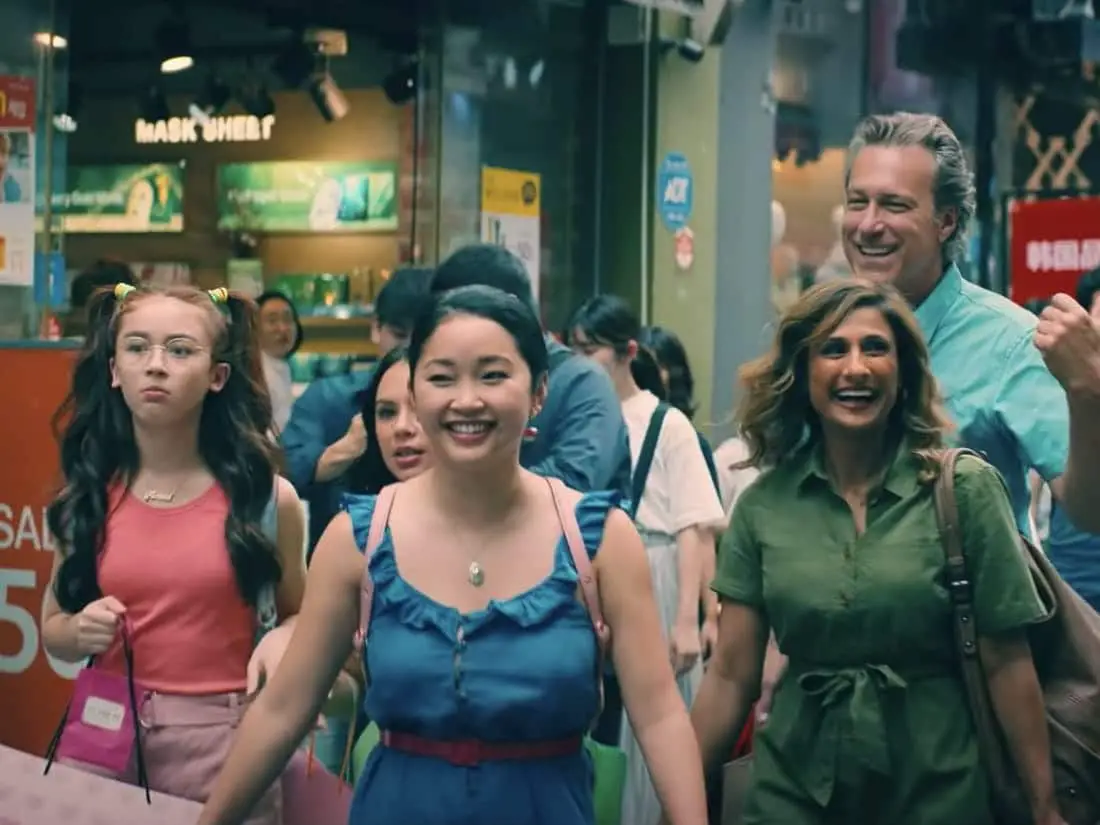 Back in home, Peter Kavinsky gets a sports scholarship to attend Stanford. Lara Jean cannot wait to attend college together. They aren't going to be one of those couples who break up because of college. Her dreams come crashing down the roof when her application for Stanford gets rejected. She keeps tossing and turning about their future. Suddenly, fate seems to give her a glimpse of hope when she receives a letter from Berkeley. Berkeley and Stanford are just an hour's drive, and she can always transfer after freshman year. Her dream of happily ever after is back on once again.
During the Senior year trip, the gang goes to New York. While exploring the city, Lara Jean falls in love with New York. The idea of Manhattan being her campus and embracing the city's vibrant energy every day makes her want to get into the NYU. But she cannot jeopardise her dream with Peter. Moreover, she has to figure out their song and their anniversary yet. All her life Lara Jean wanted a rom-com like love, and their romance isn't anything like a rom-com couple.
Strike of Fate
When Lara Jean comes back home, she realises that she has gotten into the NYU. Her mind goes into disarray once again. On one hand, she cannot let go of Peter, and on the other hand, she cannot let go of New York. What will Lara Jean do? Speaking on the movie's ending, Lana Condor said in an interview-
I'm very happy [with her ending]. I had a conversation with [director] Michael [Fimognari] about the last shot of the movie. That was so important to him that it was tight on just Lara Jean in this new world because he wanted to make sure that the ending was like, 'She's a woman now and she can go out and do anything that she wants and achieve anything that she wants.'
Check out the bloopers and have a gala time to relish the memories –
The Cast of To All The Boys: Always and Forever
It'll be hard to let go of Lara Jean and Peter Kavinsky. Internet's favourite boyfriend Noah Centineo and Lana Condor had a hard time saying goodbye to their characters. Lana Condor is proud of the relationship that Lara Jean and Noah Centineo presented on screen. They grow as a couple. They support each other's decisions and promise to stand by each other.
You'll also find occasional glimpses of Christine, Gen, and Trevor. Also, in this movie, we get to witness a beautiful high school prom. The colour palette of this movie is extremely soothing. Be it Lara Jean's room, or the beautifully presented scenario of Seoul and New York, or the wedding, or the prom, the movie provides an escape from the dark and wretched reality. Future doesn't always pan out the way you want it to. Only if you embrace the unpredictability, then only you can grow as an individual.
The difference of opinion cannot harm their relationship. They have to let this hard time pass. If they're meant to be with each other forever, four years of college cannot tear them apart. We also get to see a young Lara Jean and Peter Kavinsky in a flashback and there "meet cute" just like in rom-coms. Frankly, this movie deserves a fourth instalment. The fans deserve to see what happens to them after college. To All The Boys: Always and Forever fans the teenage rom-com struck heart in every individual as the franchise gives us a closure, sort of.
Netflix has been releasing amazing movies back to back. If you want to see some thrill and suspense, head over to Netflix and watch I Care a lot – https://sleck.net/i-care-a-lot-highlights-raw-power-play-in-a-gender-reversal-dark-and-delightful-comedy/