Netflix's coming of age comedy-drama On My Block is renewed. After three successful seasons, the show is coming back with a fourth and final one. The show has received immense popularity ever since its release.
The Plot of On My Block
On My Block begins in a town called Freeridge in L.A. The story centres around the lives of four kids, Monse(Sierra Capri), César(Diego Tinoco), Jamal(Brett Gray), and Ruby(Jason Genao). Life long friends come across an obstacle when César older brother Spooky(Julio Macias) gets released from jail. César is from a mafia family and is bound to succumb to a life of chaos and violence. His friends don't want him to follow in his brother's footsteps.
Meanwhile, Jamal is a bit of a detective. Back in the 80's, there was a huge scandal in a place called Rollerworld. Millions of dollars were stolen. When the criminals got caught, the money wasn't found. Many believed that the Rollerworld money didn't exist. Jamal begged to differ. His heart and soul was set on finding the money. Even though none of his friends believed in him, Ruby's Abuelita supported Jamal. Together, they started solving the mystery.
Meanwhile, Monse and César have formed a loving bond. But, their worlds turned upside down when César started getting threats from his brother's opposition. César handled the matter on his own, but to his disappointment, a catastrophe followed, which changed the lives of these kids.
On My Block: Season 2 and 3 analysis
Season 2 was all about Jamal finding the Rollerworld money, as well as the team coping with the serious loss of a dear friend. Jamal embarked on a mission and encountered several hiccups but he succeeded at last.The team of four becomes five when Jasmine(Jessica Marie Garcia), a classmate of theirs, becomes obsessed with Ruby. The gang always ignored Jasmine for being too involved and clingy.
Finding the Rollerworld money wasn't enough. To buy César out of the mafia gang, the friends paid a hefty amount. But, the mafias weren't pleased. They couldn't believe that César didn't complete the task he was assigned. Had he done his work, Freeridge wouldn't have to witness the massacre. Because of César's empathy, an innocent died in the hands of the opposition.
Season 3 of On My Block tests friendship, relationship, family drama, as well as the kids getting hit by the brutal touches of reality. César has a hard time dealing with Spooky. He cannot decide whether to give up on his brother, or drag him out of this wretched gang world. On the other hand, Spooky cares about his brother, but his loyalty towards his gang makes him do unquestionable stuff.
Monse's father doesn't want her to grow up in a place where kids are being held at gunpoint. Freeridge isn't a safe place anymore. Moreover, he had to bring up Monse all by himself, since her mother abandoned her at a very early age. He doesn't want to lose Monse. Ruby finds himself getting attached to Jasmine, something he'd never expected. Ruby and Jasmine develop a loving bond.
Season 3 ended with Monse leaving for private school. Even though she didn't want their friendship to change, she forgot about them when she left. A heartbroken César couldn't get over the love of his life. He got a broken heart tattoo on his chest and became the leader of the gang, a fate he desperately wanted to avoid.
Spooky, on the other hand, got tired of fighting and resorted to family life. He now has a partner and is expecting a child pretty soon. Ruby and Jamal became known acquaintances at school. Even though they cross paths, they don't talk anymore. Jasmine and Ruby start dating each other.
On My Block highlights the highs and lows of life humorously. You'll find yourself falling in love with this series as four friends experience the brutal blows of life in their adolescent stage. They're smart and sharp kids who knew how to handle rough situations in an intelligent manner. They always manage to make you laugh, especially Jamal.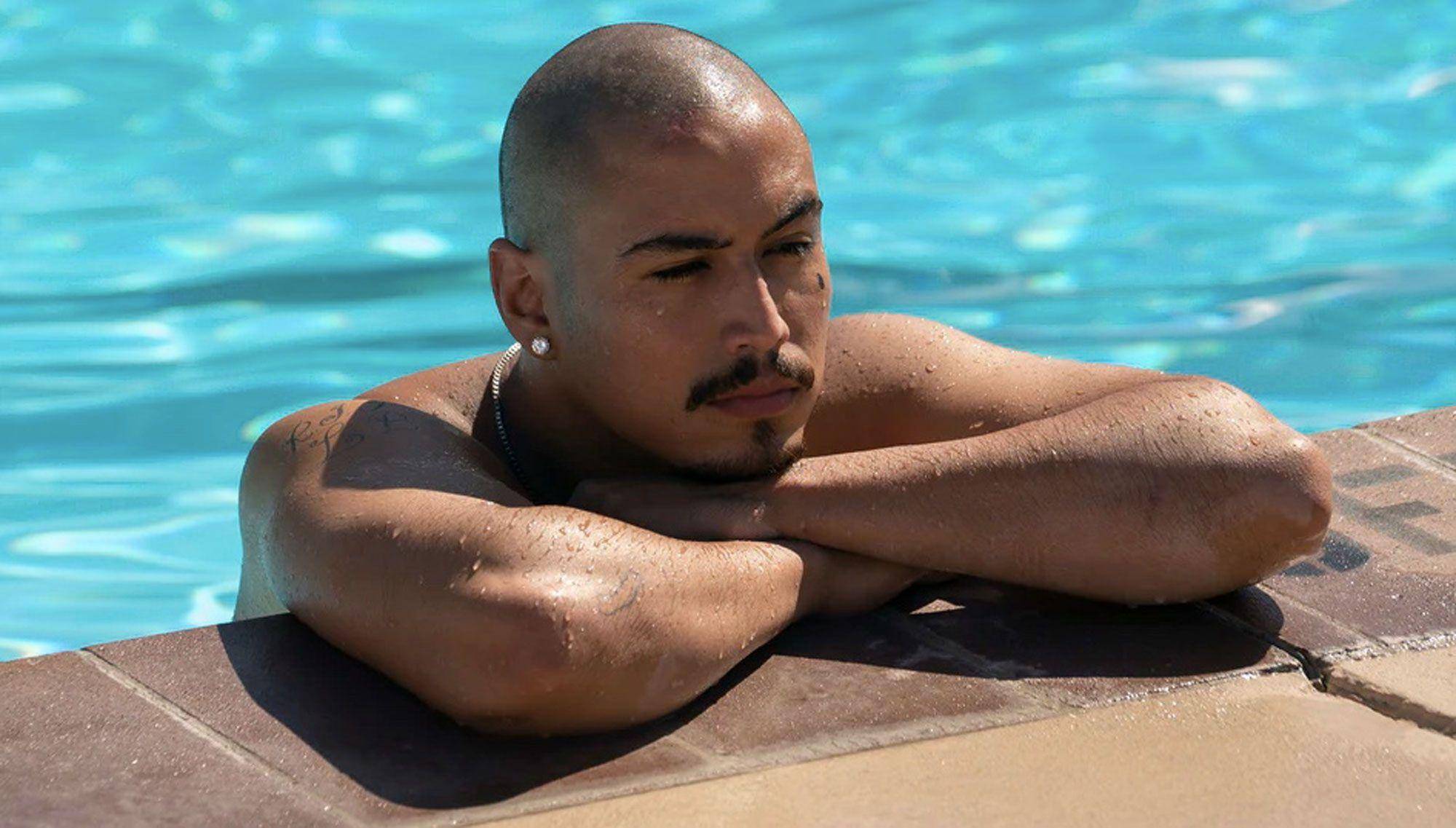 Season 4 announcement of On My Block
On 29th January 2021, Netflix announced that On My Block is returning for one last time to give the fans closure. Creator Lauren lungerich negotiated with Netflix and increased the charges of the cast to a sizeable amount. Though the premiere date hasn't been fixed, the cast and crew took Instagram and YouTube to announce the good news.
Season 4 will feature a time jump of two years. They aren't ids anymore. They're standing at the edge of adulthood. How will César react when Monse returns to Freeridge after completing her schooling? Will Jamal and Ruby become friends again?
Not only On My Block, but many Netflix Originals are also coming to an end this year. With Atypical, Ozark, Dear White People, On My Block, and many other shows ending, it seems like Netflix is giving the fans a closure that they deserve. On My Block is a light-hearted comedy show that spreads joy and delight among fans. It shows how the bond of friendship evolve and change over the years, how heartbroken lovers deal with life, how friends grow apart and lose touch, how the underlying politics of a city can destroy the lives of teenagers.
While you wait for On My Block season 4, check out the return of Lupin – https://sleck.net/lupin-is-returning-with-its-riveting-season-2/