Netflix dropped Dash and Lily right before the holiday spirit of Christmas took over the world. This Christmas themed comedy-drama is based on Dash & Lily's Book of Dares by Rachel Cohn and David Levithan. This show combines all the joys and sadness of a teen couple during the Christmas holidays.
The Plot of Dash and Lily
The show is based in New York. Dash and Lily are two respective teenagers who have never met yet, they are drawn to the Strand Bookstore because of their mutual love for books. On December 17th, Dash comes across a red notebook full of dares. The owner of the notebook insists on communicating only via the notebook. Once the finder of the notebook completes all the tasks, he can write down his own set of dares for the notebook owner.
Dash is extremely intrigued by the mystery of the notebook owner. In an attempt to get rid of visiting his ex-girlfriend and throng of old school friends, Dash starts to complete the tasks given in the notebook. Even though he is a nonbeliever of the Christmas spirit yet, he indulges in all the dares to meet the mystery girl.
Lily is an old school romantic. She is an avid lover of books. She'd always hoped to fall in love in a bookstore. Encouraged by her brother, Lily sets up the dare in an attempt to find love. She never expected someone to take up the tasks. To her surprise, she found out that someone actually completed all the dares and left behind a set of clues for her. Thus, began the adventure of Dash and Lily.
The announcement of Season 2
No, Netflix hasn't officially renewed another season but the chances of getting one are likely. The show has been a huge commercial success. The beautifully decorated New York City and the joyful spirit of Christmas attracted a lot of viewers. Moreover, two mystery hungry teenagers setting up a series of dares to spice up the holiday spirit is extremely intriguing. The show has a very quirky plot. It is filled with beautiful colours and quirky clothes and a joyful harmony in family relationships.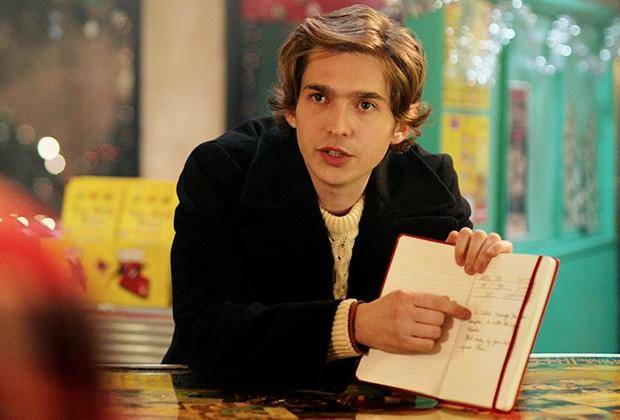 The possible Season 2 Plot
Season 1 of Dash and Lily ended on a mysterious note. Will Lily stay behind in New York and explore her relationship with Dash? Will Dash leave New York in search of a fresh start? Will Dash and Lily get the ending that they so obviously deserve?
With so many unanswered questions, season 2 is likely on the way. The second edition of this saga has already been published, The Twelve Days of Dash and Lily. A third one is already on the line and will be released pretty soon.
Showrunner Joe Tracz said that he would be happy to work on the second book as the writers Rachel Cohn and David Levithan were writing the third one while Season 1 was being shot.
He said, "I love these characters so much and the city that they live in. Knowing that there is more story to be told, those are stories I'd love to tell."
Returning Cast Members
It can be said with confidence that Austin Abrams and Midori Francis will reprise their roles as Dash and Lily. We might also get to see more of Mrs. Basil E.( Jodi Long), Arthur Mori( James Saito), Langston( Troy Iwata), Sofia( Keana Marie) and how they affect the lives of Dash and Lily.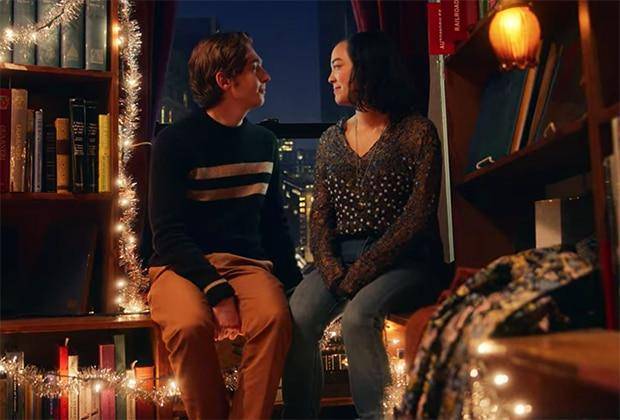 Season 2 will also explore Dash's complex relationship with her father. We will also see how Lily manages to convince her parents that staying in New York is a good decision. Season 2 might also feature surprising cameos. Season 1 showed a sneak peek of the Jonas Brothers concert and Nick Jonas giving Dash love advice.
Season 2 Release Date
Season 2 will likely come back again during Christmas. Since it is a themed show, it makes absolute sense that Dash and Lily Season 2 might be seen during Christmas of 2021. The pandemic has affected the shooting and schedules of actors. Nothing constructive can be said as of now till Netflix gives official confirmation. With the writers and the cast's extreme enthusiasm regarding another season, we'll get to see them sooner than later.
While you wait for Dash and Lily Season 2, check out how Bridgerton recorded a massive 63 million views in the first week of its release –https://sleck.net/bridgerton-a-scandalous-spin-to-an-intriguing-victorian-tale/