How Do Monolid Eyes Look Like And Why Are They Beautiful? Know Everything
There are few types of eyelid types depending upon the presence of crease or absence of crease. Two main types of eyelids are monolid eyes and double eyelids. The double eyelids have creases. It is usually seen in people native to East Asia, however people of other races also possess monolid eyes without the presence of crease.
It is highly popular in many areas nowadays. Various cosmetic products and surgeries are performed to form and create an appearance that looks like a crease. It is the most widely used and popular type of surgery all over the globe, especially in East Asia.
Are you interested in learning more about monolid eyes? It's interesting and intrigued, let get to the details to know why does it appear so beautiful and unique that people go through surgeries to receive monolid eyes.
Genetics Of Monolid Eyes
As we have seen earlier, this type of eye having no crease is mostly observed and popular in people having East Asian descent. People have different types based on their geographical area. They are characterized depending upon their area like some people belonging to a region have horizontal eyes, some have elongated eyes, while some possess monolid eyes.
More than a geographical region, some people who have larger eyelid hoods also appear to be having monolid eyes. There is a different term designated to these eyes of such people and it is called hooded monolids. Their skin usually folds above the visible crease they have gives the eye an appearance of monolids.
Why Are Monolid Eyes So Beautiful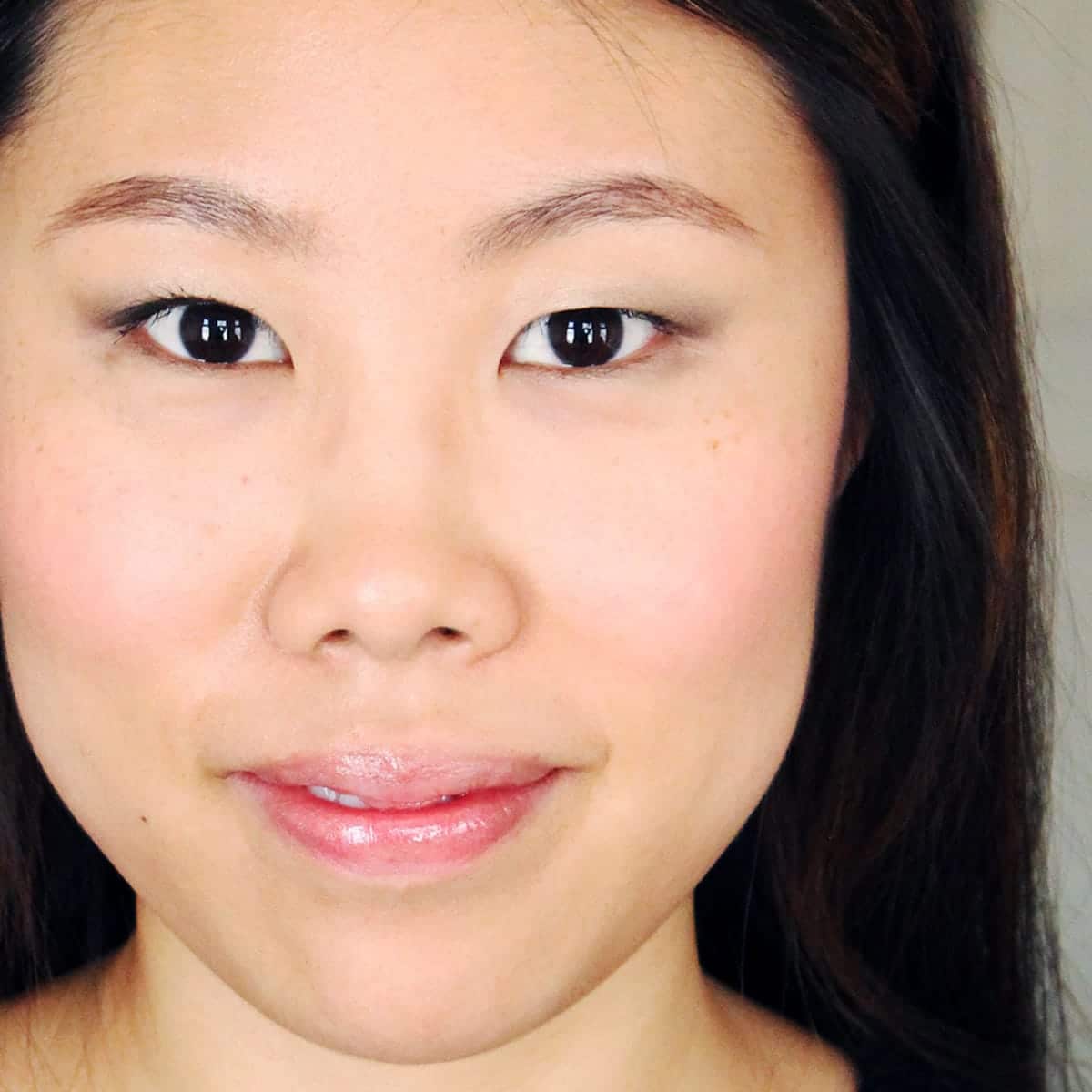 For decades, it is observed that eyelid surgeries have remained very famous among people belonging to East Asia. Anecdotal reports have also suggested that few children also have gone through eyelid surgeries to form a crease. Children of an elementary school that are so young are included in it as well. By this, we can easily estimate how unique, beautiful, and popular monolid eyes are.
However, the trend keeps changing, people embrace every eyelid type they have all over the world.
Beauty bloggers such as Weylie Hoang from the popular ilikeWeylie and Jen Chae both having a million subscribers nearly on their youtube channels have come forward to talk about monolid eyes perfection and tutorials. They are doing great work in making people realize that every facial feature is beautiful and unique in its own way. It is always necessary to embrace that and YouTubers have given major makeup tutorials to enhance the monolid eyes looks.
People like Weylie and Jen have stood up for the right by supporting every facial feature is unique, due to such amazing people the makeup and beauty community including major brands have taken this into notice and designed tutorials and products for customers having beautiful monolid eyes.
If you have monolid eyes too, we have listed some amazing makeup tutorials to follow to give you a look you have often seen in your favorite magazines, owned by beautiful personalities.
Makeup Tutorials For Monolids
You will come across hundreds of makeup tutorials and tips to get your eye makeup done by YouTubers and bloggers. There are a lot of tips to highlight monolid eyes and appear beautiful. You will find amazing options based on the look you desire on vlogs by YouTubers.
Just keep in mind, everyone has a different eye shape. You may practice different looks and products to beautify your eyes more that feel unique and special.
We have come across some of the best tutorials, let's see what are they.
Eye Powder
You can use an eye browser to create a color fade or ombre creating an illusion of depth in your eyes. Want to know how to apply, have a look at the step by step guide given below and try it out in 4 simple steps.
How To Apply
Take 1 shade of the powder and apply this to the inside portion of your eyes which is near to the nose.
Take a shade darker than this one to apply on the outer side of your eye.
Grab a clean brush from your makeup bag and blend both shades, the effect you will see after this is the ombre effect.
If it turns out to be perfect, you are good to go. If you see uneven lines, do not worry, just take a cotton ball and dip it in your makeup remover to remove extra lines and to give it a flawless finish.
Eyeliner
Who doesn't love larger eyes? We all are fascinated by how a larger eye makes us look even more beautiful. The best thing about using eyeliner is that it makes your eyes appear more beautiful than they are. If you possess monolid eyes, the best eyeliner shape for you is probably winged eyeliner, although you can choose other depending on your style.
How To Apply It
Use a concealer or primer to prepare your eyes for the eyeliner. You can also use an eyeshadow if you like using one.
The best eyeliner to use is brush tip liquid eyeliner or maybe a pencil eyeliner. Using this outline the upper lash line.
Place the eyeliner's end on the point where you want to wing to end past the edge of the eye. Moving your hands swiftly draw a diagonal line starting from that point till a middle portion of the eyelid or eyelash.
Draw the second line lower end and the upper end meets.
Without moving your hand much, you can now fill the lash line.
You can search for amazing products suitable for your skin type and tutorials that can practically show you how to do it.
Mascara
Mascara is amazing and one of my favorite products to be used. It is highly effective because it helps emphasize and elongate your natural eyelashes. Eyelashes can improve the overall look of your face and eyes making them appear attractive naturally.
How To Apply Mascara
Go for a lash curler that appears similar to the shape of your eyes and gently press it. You have to pump the curler again and again until the eyelashes turn upwards.
Repeat it across the lash lines so that all the lashes are curled upward nicely.
Slightly tilt your head backward. Begin along the lash line base on the upper lashes and then gently rock the mascara up your lashes. Repeat this twice so that each lash receives an even coverage.
Now tilt your head forward. Begin at the lash line base on the lower lashes this time and similarly rock the mascara wand down your lashes. Repeat this process again and again so that your eyelashes appear curled as much as possible.
False Eyelashes
For those who naturally have thick and long eyelashes, they can use mascara for obvious reasons. Most people do not have long and thick eyelashes, they prefer using false lashes to create the illusion of beautiful lashes.
You may use false eyelashes to beautify your natural shape and the beauty of your eyes. Falsies are highly popular, all the beauties with monolid eyes can follow this tutorial given below to use false eyelashes.
How To Apply
Using an eyelash curler, curl the lashes and apply mascara over the natural eyelashes you have first.
Remove the lashes you have purchases from their packaging and you have to trim them based on your length. Just measure your natural lash line.
You can use lash glue in a very thin amount and place the false lashes over the glue on your natural lashes. Wait until the glue gets tacky, that is just 10 seconds.
Start from the beginning of lashes to stick the falsies. You can use an eyelash curler to press along the lash line.
How To Create A Crease
Remember all the eye shapes and eyelids are immensely beautiful. If you personally prefer having larger and more obvious looking crease in your eyelids, you may follow these steps to help you create the appearance of a crease. If you wish to achieve a double eyelid, you can use two methods mainly. These are:
Tape
Using eyelid tapes and glues force the appearance of a crease in your eyelid skin. The tape and similar adhesives are designed to clean the skin and give a temporary appearance that you have a double eyelid.
While using a double eyelid tip, you cannot always use makeup. You will always reapply your tape to maintain the look it provides you. Usually, you have to reapply every day. There are people who do not have good experience with adhesives tapes because they are allergic.
You can get this tape and apply it for some time to check if it is beneficial for you or not.
Surgery
Surgeries are pretty common in East Asia. Millions of surgeries take place each year. Double eyelid blepharoplasty enables you to create a crease appearance in your eyelids. These surgeries also make the eye looks bigger than they are.
When this surgery takes place, a plastic surgeon you take appointments with will remove the muscles or tissues from the upper region to form a crease appearance. The incision made will be again closed using glue or stitches. It is important to know everything before you proceed with surgery. The recovery is likely to take a few weeks and it is most likely to be seen that you will have a scar until the eyelids are completely healed.
This is one process of the surgery method. Another procedure or the second procedure will not require any incision on the eyelids. Instead of removing tissues, the doctor or surgeon will insert sutures in the eyelids through tissue, and tightening of them will begin until a crease like an appearance is formed on the eyelids.
Although no incision is made, even this procedure will require days of recovery to heal. If the suture loosens up inside the eyelid skin, the process might be repeated again or corrections might be made.
If you have decided on having plastic surgery for your eyes, it is most important to look for an expert surgeon that is known for performing such types of surgeries. The surgeon plays a vital role and if any mishappening occurs later on you will need expert help for correction. Ask your surgeon to show you some before and after photos because that will help you understand better and provide insights.
Embrace Your Monolid Eyes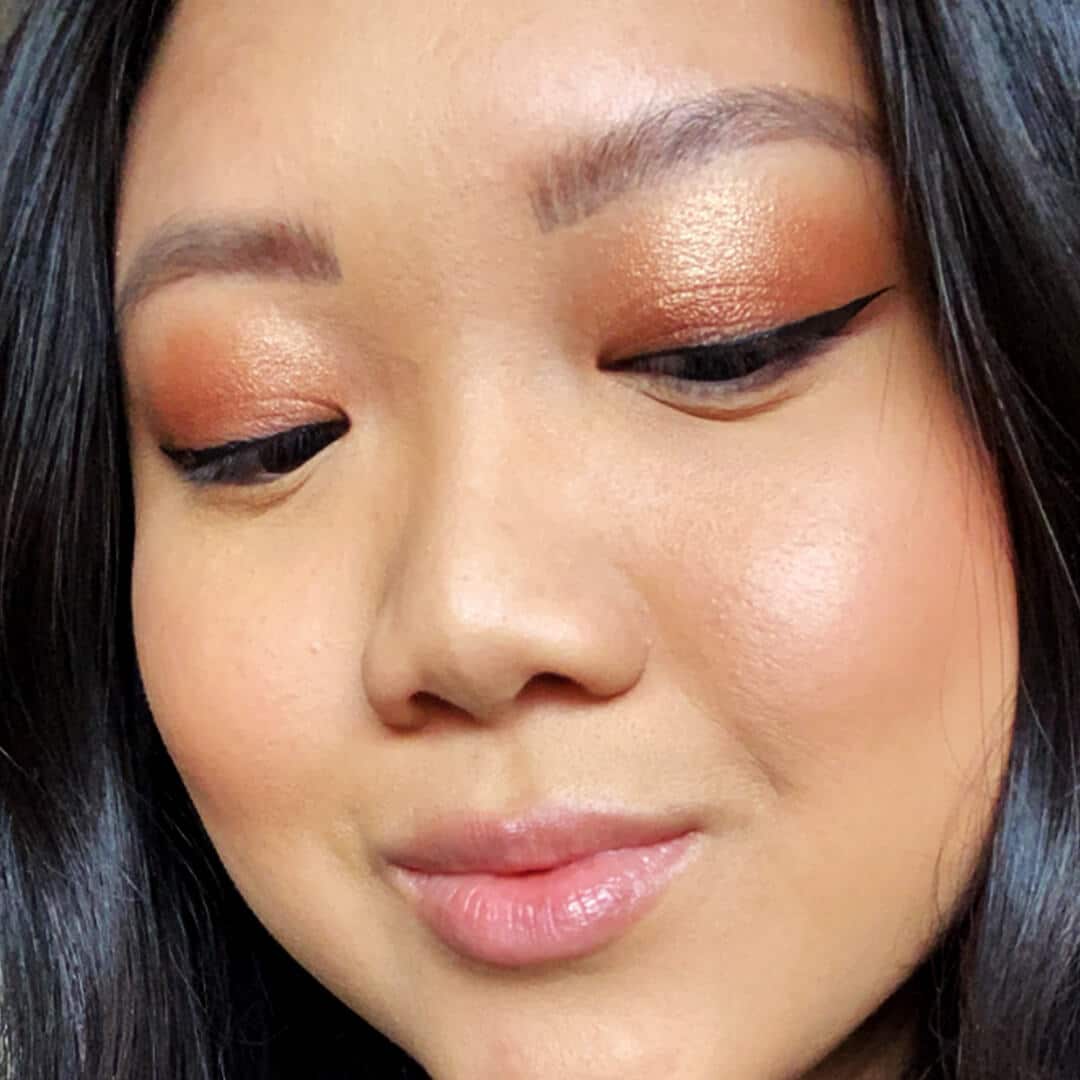 All eyes are beautiful on their own. Monolid eyes are extremely unique, special, and charming. Wonderful movements that increase and promote natural beauty and one's individual looks are growing better and stronger with each year passing. Many brands that are immensely popular and some magazines are taking into consideration the aura of natural beauty one has. It is a great initiative.
People with monolid eyes have a distinct beauty. You can turn to beautiful beauty bloggers that have popular channels on social media sites or YouTube that promotes their makeup tutorials on monolid eyes and how you can also follow them to have more enhanced eyelids.
The Bottomline
As you have read above the monolid eyes do not have a crease. But there is nothing wrong with our eyes having crease or not because it is not medically wrong and it is not to be mistaken with any deformity. It is quite common when we talk about people residing in East Asia.
It is important to know that eyelid surgeries to create a crease are also pretty common in regions of South Asia. However, various movements launched by brands and cosmetic companies along with famous YouTubers who have accepted their natural eyelid beauty and shape, are likely to reduce the number of surgeries performed every year.
Whether you love your natural eyelids or want to experiment with double eyelids, it is up to you. Just know that you are beautiful. Also, if you experience undereye bags and want to find remedies that can help you deal with under-eye bags, follow these amazing tips.