Learn How to Thicken Soup Easily and Have a Delicious Treat
Whether it is a chilly evening or a lazy morning, a bowl of soup enchants the mind and boosts up the brain instantly. You get your lethargy off. All of a sudden, you find the surrounding happy and yourself energetic enough. When the aroma of it enters through your nostrils, you reach heavenly bliss. The thick broth brings all happiness of the world to your plate.
But wait! What if your soup is not thick enough? Got a jerk to your mesmerizing thoughts of having soup, right? Yes, most of us do not like our soup to be thin as the taste goes off in that way.
Well-cooked, thick soup is preferred by any soup-lover irrespective of any age group. But, due to the hustle-bustle of our daily life, and easy cooking processes following it, often we end up preparing a thin soup. And as many of us do not know how to thicken the soup, we are compelled to have that tasteless, pale soup. Here, we have discussed some excellent ways to make your soup thick. Be it potato soup, chicken noodle soup, or people's all-time favorite minestrone soup, you can thicken it with these processes. Let's proceed.
How to Thicken Soup: 8 Different Ways to Try
Mix the Ingredients
Be it hot and sour chicken soup or sweet-savory corn soup, the ingredients themselves are enough to make the soup thick. If you find your soup to be pale, just take out a spoon of its ingredients; smash it and make a puree. Then, blend it again in the soup. You can use potato-mashing equipment to crush the vegetables or meat directly in the soup. Once it is blended perfectly, stir the entire soup well.
2. Add Cream or Yogurt
Few drops of tasty sour cream can not only thicken the soup but also enhances its taste. It brings in a tangy, charming surprise to the tastebuds. So, this can be used as a soup-thickener. However, if you have prepared sweet corn soup, you can add fresh cream as well. Yogurt is another way if you are wondering how to thicken soup. It is a healthy and tasty option to try. Nonetheless, remember not to boil the soup after you add the cream or yogurt. Otherwise, it may split and all your effort to make a delicious delicacy will go in vain.
3. Blend in some Bread
Stale pieces of bread are common in every household. Add some of it to your soup and see it to be thick instantly.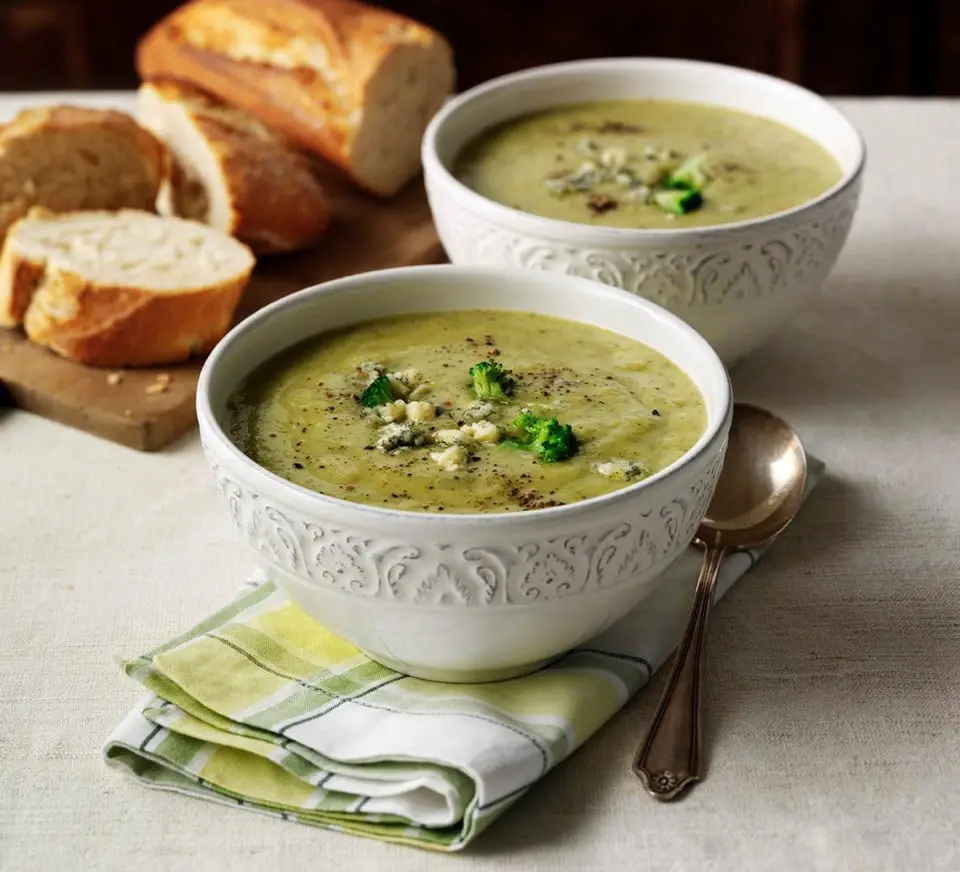 Especially, it is used to thicken the tomato soup variations. Torn the bread into small pieces; keep it soaked in some liquid or plain water, and add it to the soup. You can take flavored bread to retain the taste of the soup. Also, you can try soaking it in some flavored liquid.
4. Add Flour or Cornstarch
Both flour and cornstarch are known to be great thickeners. Add a spoonful of any of them to make your soup thicker. First, take 1 or 2 spoonfuls of cornstarch or flour in a small bowl and mix it with two or three spoonfuls of the soup liquid. Then, add it to the soup and boil it for few mins. Stir the thick soup well to mix the starch well.
5. Add and Mix some Ground Nuts
Adding nuts is another effective way to thickening soup. If you are pondering over how to thicken soup, try this method. With finely grounded nuts mixed in the soup, you can enjoy the rich taste of the liquid to a great extent. Take a handful of nuts and grind it well. Then, mix it with the soup and stir. Another way you can try is that mixing the nuts powder with some amount of broth and pour it into the soup. Well, nuts are of many types. For instant moments, you can try any of them. But, if you ask, cashews are the best.
6. Add some Rice or Lentils
You can try this method in two different ways. You can add already boiled rice or lentils to the soup. Or, you can boil them with the soup until the required tenderness come out. Also, it makes the soup a whole meal to satisfy the hunger. You can add red lentils for any kind of tomato soup. The soups become more colorful with the lentils in them. Rice can be used for vegetable soups and green broths. The combination of rice and different veggies make the soup more enjoyable.
7. Add Coconut Milk
Good news for our vegan friends! If you want to add the flavor of cream or yogurt while making your soup thick, try coconut milk. Add a small amount of this dairy-free product to bring in the perfect creaminess in the soup. And if you want a flavor of coconut in your soup, add more of it.
8. Add Butter and Flour Mix
Last but not the least, try Beurre Manié, or kneaded butter. It is prepared by mixing butter or flour together in a container. Take an equal amount of soft butter and flour and blend it to make a thick paste. Pour it into the soup and whisk until it gets properly mixed in the soup. Well, you should pour it when the soup is bubbling. Thus, it will get dissolved quickly.
So, stop worrying about how to thicken soup. Make your thin watery soup thick and delicious instantly with these simple methods. Try these and let us know in the comment section how you liked them. Find some more interesting tips below.
How to Thicken Soup: Some More Tips
Cream or yogurt is the best option for wild mushroom soup.
The avocado soup tastes better with a pinch of sour cream in it.
Split Pea Soup with Bacon can be thickened with hash browns.
You can use mashed potatoes to thicken any kind of soup.
Avoid adding raw flour as a thickener at the end of the cooking process. Boil it after adding for a few minutes.
Wrapping it Up
So, these were today's techniques and tips for how to thicken soup. I hope this will help you to cope up with the cooking hackles like thin soup preparation.