Swedish Apple Pie Recipe: How To Make It In 4 Easy Steps?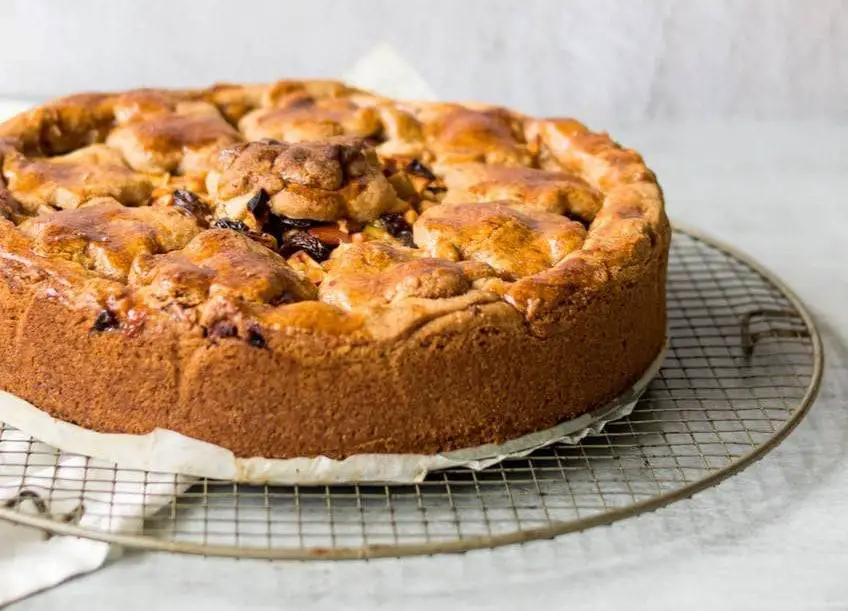 Dessert is something that every person waits for, they are as much excited for the desserts as they are for the main meal and that is for a very good reason. Some desserts just taste that good. They are something that really makes you love every part of the meal, even more, when they finish the whole course so spectacularly.
Desserts are mostly sweets and beverages that are served at the end of the meal. One such dessert is apple pie. If you are a person who celebrates Thanksgiving, then you must know the importance of apple pies after the turkey has been finished. They just make you love Thanksgiving even more.
Apple pies originated from England and then spread to the whole of Europe and every new country it went to, the locals there adapted it to their liking. That is the reason there are a lot of recipes for apple pies all around the world. An apple pie is basically made from an apple and served with ice cream, cheddar cheese, etc.
Mostly, in the apple pies, the apple is covered by pastries on the top and the bottom both. Apple pie is pretty famous in the whole United States. Any commercially made apple pie is rich in water, carbs, and fats and also contains a bit of protein.
There are many variations in the apple pies based on where they are cooked or baked. Some of the most famous ones are English, Dutch, Swedish, French, etc. Swedish apple pie recipes have a lot of variations and there are a lot of recipes for them that are available online.
However, something that makes these apple pies Swedish is not easily found in most of them. The thing that makes a Swedish apple pie recipe Swedish are the oats and you rarely find that in a Swedish apple pie recipe.
So in this article, I am going to tell you about a version of the Swedish apple pie recipe that truly tastes Swedish.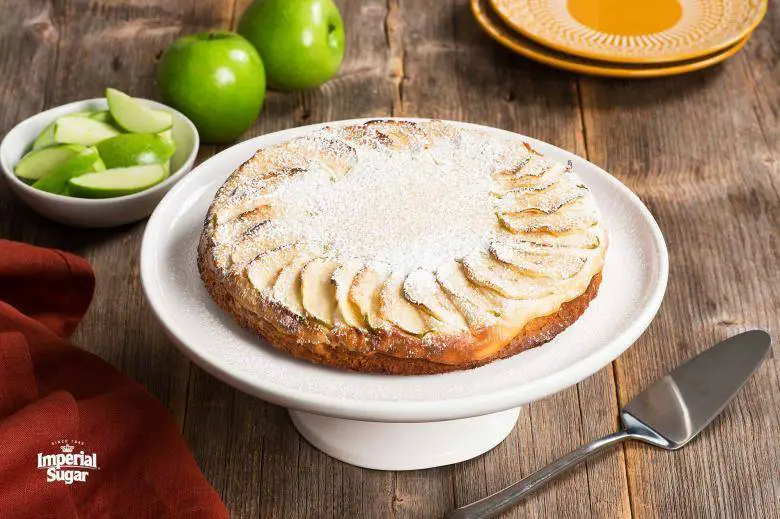 The Swedish Apple Pie
As should be obvious from the name, the Swedish apple pie recipe originated from Sweden. The recipe that I am going to tell you about today has a crispy feeling to it. You can make the Swedish apple pie using normal flour, wheat flour, or oat flour if you want to make it free of gluten.
If you do not have any oat flour, you can easily make it at home with oats. For this Swedish apple pie recipe, you will only need to have apples and the toppings over it. If you want to make a gluten-free pie, use gluten-free oat and oat flour which you can find in any store.
Why Should You Prefer The Swedish Apple Pie Recipe Over Others?
Many people find issues while they are adding crusts to any pie and that can create a bit of a mess. Also, for some people, these crusts might not even taste nice and just ruin the pie overall. So if you want to have an apple pie that does not have a crust and still tastes great, make it using the Swedish apple pie recipe that I am going to tell you.
When you make use of this recipe, you can just add spices, sugar, etc to the apple and then the toppings. One of the great things about this recipe is that you can adapt and tweak the flavors according to your needs and almost anything you make will be edible. If these reasons are not enough to persuade you to make this apple pie, I don't know what will be.
Most apple pies that you make, have to be eaten on the very same day because they can deteriorate if left to be eaten the following day. But if you are making a Swedish apple pie, you can save it for later and it will taste just as great.
Swedish Apple Pie Recipe
Now that you know what a Swedish apple pie is and why you should prefer it over others. Let us talk about the Swedish apple pie recipe, the ingredients you will need and how you should make it, and how much time it will take.
Ingredients
The Filling
| | |
| --- | --- |
| Ingredients | Quantity |
| Baking apples | 4 cups |
| Ground cinnamon | 2 teaspoons |
| Ground cardamom | ¾ teaspoons |
| Raw sugar/ granulated sugar | 1 tablespoon |
The Topping
| | |
| --- | --- |
| Ingredients | Quantity |
| Refined coconut oil/ butter | 9 tablespoons/9.5 tablespoons |
| Raw/ granulated sugar | ½ cup |
| Maple syrup | ¼ cup |
| Vanilla extract | 1 ½ tablespoon |
| Rolled oats ( Or gluten-free) | 1 ¼ tablespoon |
| Oat flour/ wheat flour/ Gluten-free flour | ¾ cup + 1 ½ tablespoon |
| Baking powder | ½ teaspoon |
| Salt | ¼ teaspoon |
Recipe
Start by preheating the oven to a temperature of 350 degrees F and also grease a 9-inch pan.

Put all the filling ingredients in a bowl and mix them nicely and then put the apple on the pan that you greased.

Mix the topping ingredients in another bowl and mix them and then spread them over the apples in the pan.

Then put it in the oven and bake it for 40 to 45 minutes or till when the topping gets firm.
Serving The Apple Pie
Serving the apple pie does not have to be done only when it is warm. You can serve it if it is warm or cold, does not matter. Although if you want it to taste its best, you should let it cool off for 3 to 4 hours.
If you want to preserve it for a long time, cover the apple pies and keep it in your kitchen for around a couple of days and then put it in the refrigerator after that. If you want to bring out the best in the Swedish apple pie, use vanilla sauce instead of ice cream when serving it.
Conclusion
|
Swedish Apple Pie Recipe
The Swedish apple pies are a great way to finish off any meal and it just lightens the atmosphere even more after a Thanksgiving dinner. If you try this Swedish Apple Pie recipe, I am sure you are never going to want to eat anything else.
The Swedish apple pies can be made very easily and it does not require much fuss and you can even eat it after days and it will still taste the same if not better. So follow the instructions above and start making your apple pie!
Also, feel free to give your feedback about the recipe. If you think that you have a better suggestion or I may have missed out on something, do not hesitate to mention the comments section.
Till then, Bon Appétit!