Learn How to make tartar Sauce at Home Easily
Nothing can complement the sea-food dishes better than the tartar sauce. The thick, creamy, delicious sauce adds a unique taste to your dish. With creamy mayonnaise and some exquisite herbs, it is popular among foodies across the world. You can dip your lobster into it; spread it over the crab on your dish.
From fried oysters to fish sandwiches, you can try it with many different dishes. The expert chefs know well how to make tartar sauce. They often recommend adding lemon, olive, and other herbs to enhance the taste of the sauce. The origin of it traces back to the time when it was served with French steak tartare, a dish made of finely sliced raw steaks.
The Uses of the Sauce
Tartar sauce is mainly served with seafood dishes – both battered and fried ones. Also, people add it with salads and different junk foods like burgers, etc. Often, you can find this sauce sprinkled in chicken salads, steamed broccoli, and so on. The salty-savory taste of it partners well with the deep-fried food items, e.g., potato fries, fish cakes, etc. It is sometimes served with various kinds of meat dishes as well.
Store-bought Tartar Sauce vs. Homemade Tartar Sauce
Now, which one tastes better? The readymade tartar sauce brought from the store or the homemade one? Well, you can find the same taste in both of the kinds. The ingredients are also more or less the same. Still, it is always better to have some freshly-made sauce rather than the packaged one.
When you prepare the sauce at home, you can add salt, herbs, and other ingredients as per your taste. Moreover, the packaged sauce sometimes contains harmful preservatives. So, let's cut down the dilemma and go for a healthy, homemade tartar sauce. Here's the detailed recipe of how to make tartar sauce at home.
How to Make Tartar Sauce: Follow the Simple Steps
A perfect, creamy tartar sauce requires a perfect recipe. Add all of the ingredients properly in the right proportions and see the magic. Here, you will get to know everything about how to make tartar sauce-from the ingredients to the procedure.
The Major Ingredients:
Mayonnaise(1.5 cups)
Finely chopped dill pickle (3 tablespoons)
Chopped fresh dill or dried dill (1 tablespoon)
Worcestershire sauce (1/1.5 tablespoon)
Sugar (1 tablespoon)
Salt (as per taste)
Freshly ground black pepper (as per taste)
Fresh lemon juice (1 tablespoon)
Optional Ingredients:
As optional ingredients, you can add 1.5 tablespoon dijon mustard, 1 tablespoon chopped capers, etc. Also, parsley, chives, and hot pepper sauce are there as optional items. These items make the sauce tastier than ever. If you like a little bit more savory, add more lemon juice.
The Procedure:
The complete process is quite easy to try. But, you must prepare it properly with the right amount of every ingredient. The procedure is as follows:
Pour the mayonnaise into a bowl.
Add dill pickle to it.
Then, add other ingredients, including Worcestershire sauce, capers, lemon juice, salt, black pepper, etc.
Mix all of the ingredients well and stir well. Keep stirring until it becomes creamy.
Once it is ready, sprinkle salt and black pepper on it.
Please keep it in an air-tight container and store it in the refrigerator for 30 mins. The more you keep it in the freeze, the taste will be better. You can store the sauce for up to one week in freeze.
So, the whole process of making tartar sauce goes like this. The major ingredients are essential, whereas you can skip the optional ingredients. For mayonnaise, you can use both- the readymade one and the freshly-made mayonnaise at home.
How to Make Mayonnaise: Homemade Mayonnaise Recipe
You can easily prepare mayonnaise at home within 10 mins. You need eggs, dijon mustard, red/white wine vinegar, kosher salt, neutral-flavored oil, and lemon juice. Mix all of the ingredients in a food processor. Process it for near about 30 seconds. When the liquid will be well-blend and thick, pour it out. Then, add some oil to it. Blend it slowly for 60-90 seconds to get the perfect thick and creamy appearance. Finally, add some drops of lemon juice to it. You can store it in the refrigerator for up to 4 days.
Some More Uses of the Tartar Sauce
Now, you know how to make tartar sauce at home. We have discussed earlier how it adds taste to the sea-food dishes. Here, we have mentioned some more uses of this tasty, gluten-free sauce. The tartar sauce goes well with light-baked chicken popcorn. You can serve the baked salmon and roasted shrimp with it.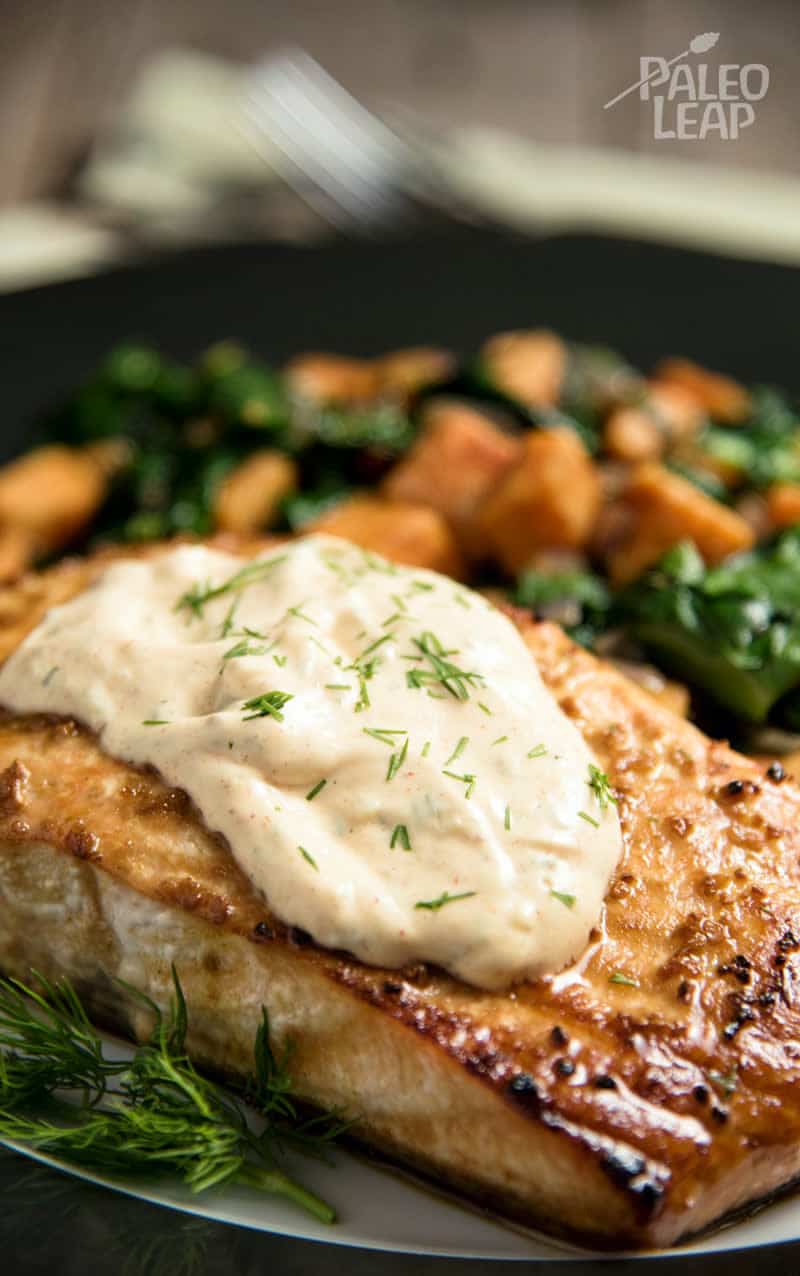 Good news for the vegetarians as well! If you do not have a problem with the egg in mayonnaise, you can try tartar sauce with multiple vegetarian dishes. Deep your baked sweet potato fries in it and enjoy the spicy-savory taste. It is a good partner for oven-baked potato wedges as well. You can also serve the roasted cauliflower with this delicious sauce. Also, you can try it with homemade butter tarts.
Bottom Line
Tartar sauce is one of the most favorite add-ons for any savory, spicy, fried food item. The foodies love it for its versatile uses. Here, in this article, we have discussed how to make tartar sauce at home. Also, we have mentioned the diverse usage of it. From the roasted vegetables to deep-fried chicken wraps, you can try it with multiple dishes. So, find the recipe here, prepare it, and enjoy the frolic of delicious delicacies with it.