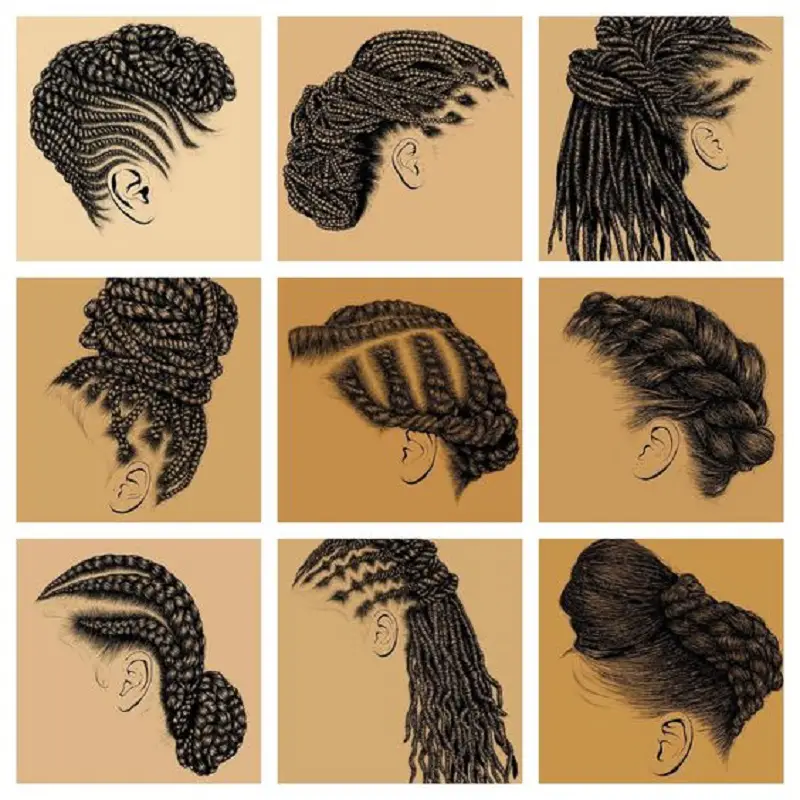 Goddess box braids are elegant and feminine versions of cornrows. Add wavy curls with these braids, use color, and blend it with other hair cuts to get a stunning look. If cornrows are not your thing, you can use this variation to get a chic look that blends with most casual and party outfits.
Use 7-8 packs of hair extensions for creating this look. Choose a combination of straight and wavy hair. Using natural hair for styling can be quite a task unless you want to don that look for long hair; hair extensions are an easy option to try different looks and play with hair lengths.
Goddess Box Braids – Hairstyles
Goddess box braids are suitable for all hair lengths. Blend them with medieval, renaissance hair cuts, or urban feathered, layered bobs, shaved heads, or fringes. This hairstyle leaves more room for imagination to blend it with different hair cuts and styling to create a unique look.
Men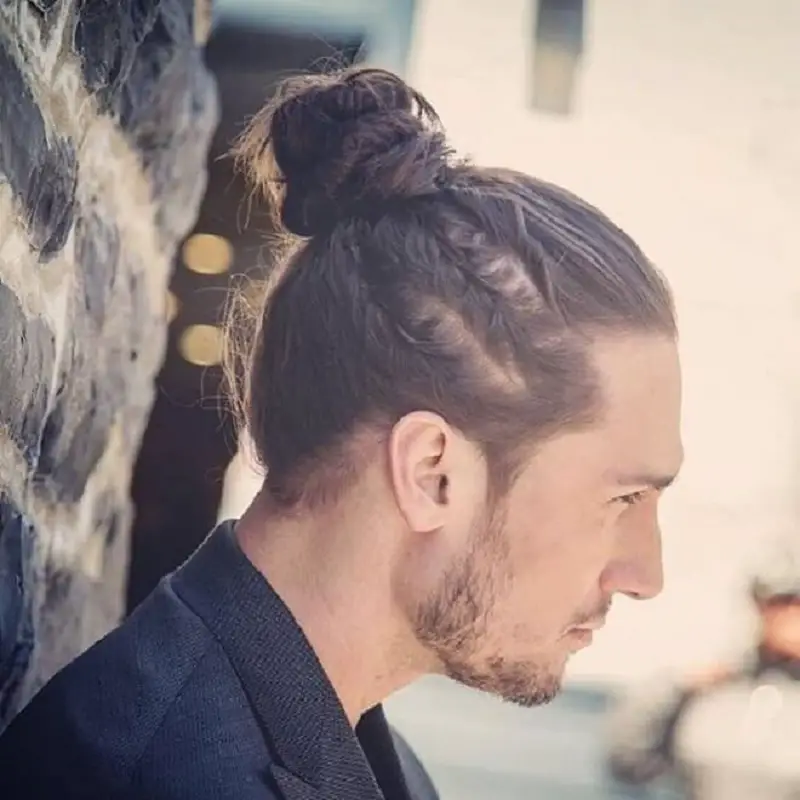 Men look good in box braids as long as they blend them with different hair cuts of medium or long length. Afro hair can be tamed with braids. But if you choose artistic textures instead of just managing your hair with braids, it creates a better look. Side slick with fringes or waves and box braids looks hot and dulcet.
The world is more welcoming of the sensitive, metrosexual men who have a feminine side and are tough enough to stand up for their women. Isn't that endearing compared to the times when macho men were celebrated, and we ignored how cruel and unjust they could get? The world gets better with sensitive men who love flaunting their artistic side, making you feel comfortable in your skin.
Women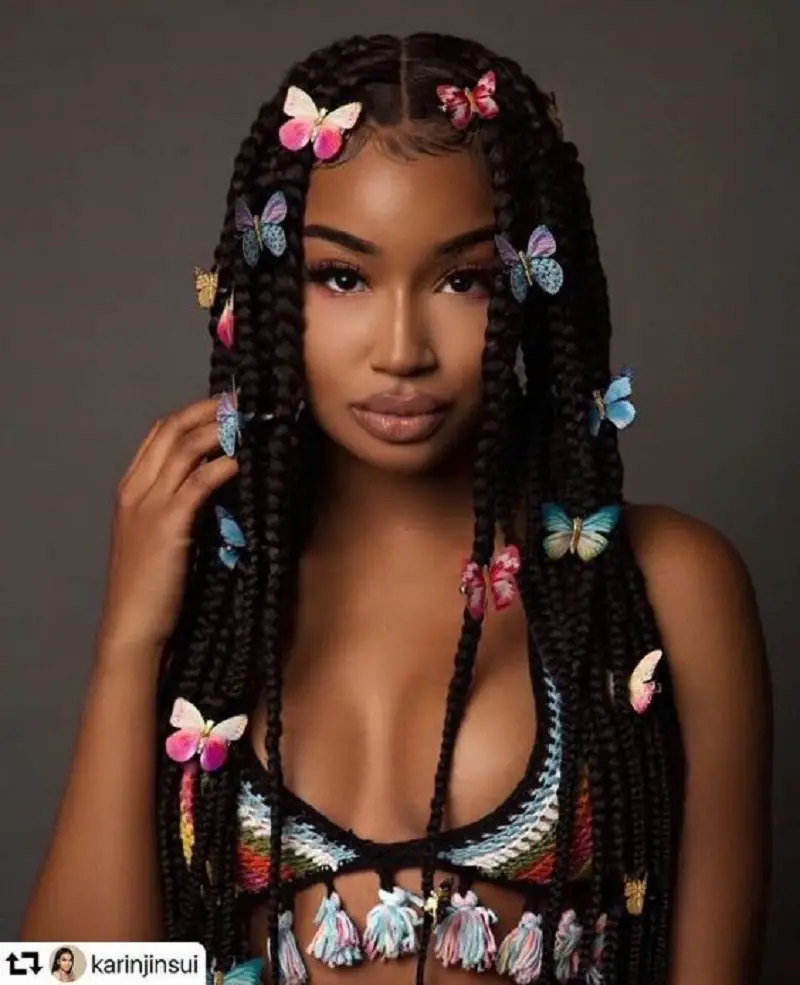 Afro women choose box braids, but now there is an artistic variation with the waves and knotless braids which make the goddess box braids. Women look great in these braids of all hair lengths. With short hair length, it looks chic. Throw in some bobs, feathers, bangs, fringes, side shave, and give it a medieval charm.
You don't need a Game Of Thrones costume to wear this look. You could do it in casual, semi-formals, with or without accessories. Lose those beads already; add tiny metallic trinkets or barrette studded in stones and baroque motifs.
Long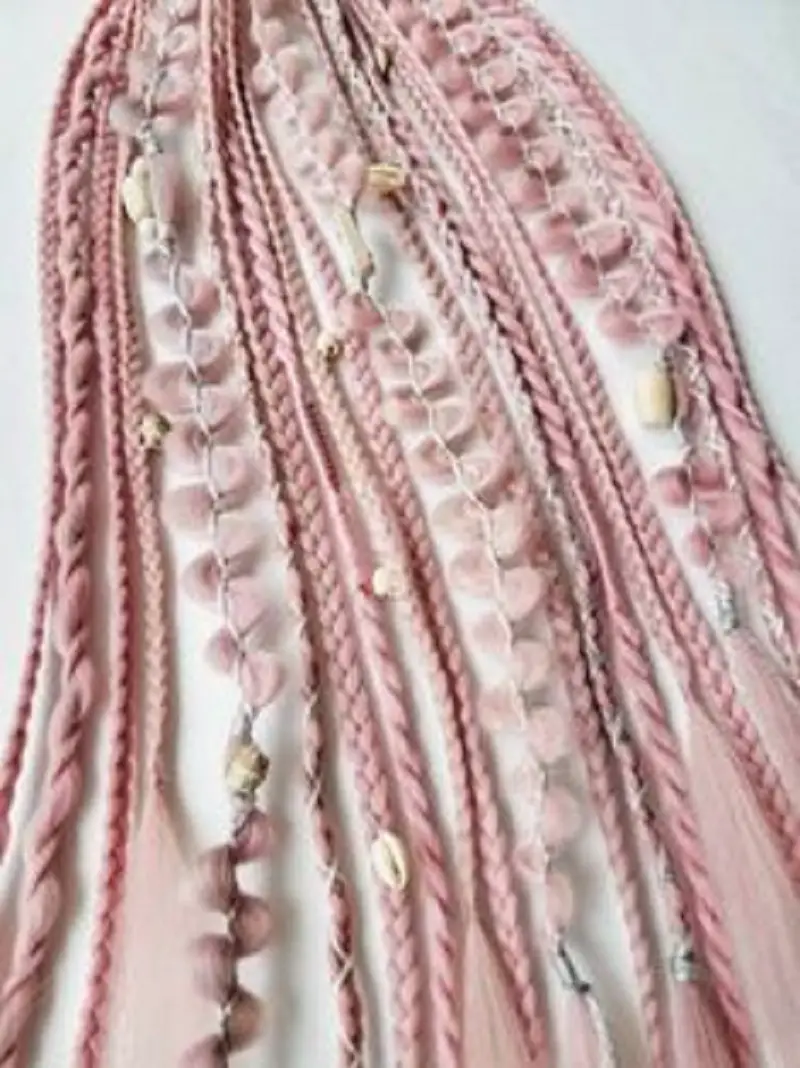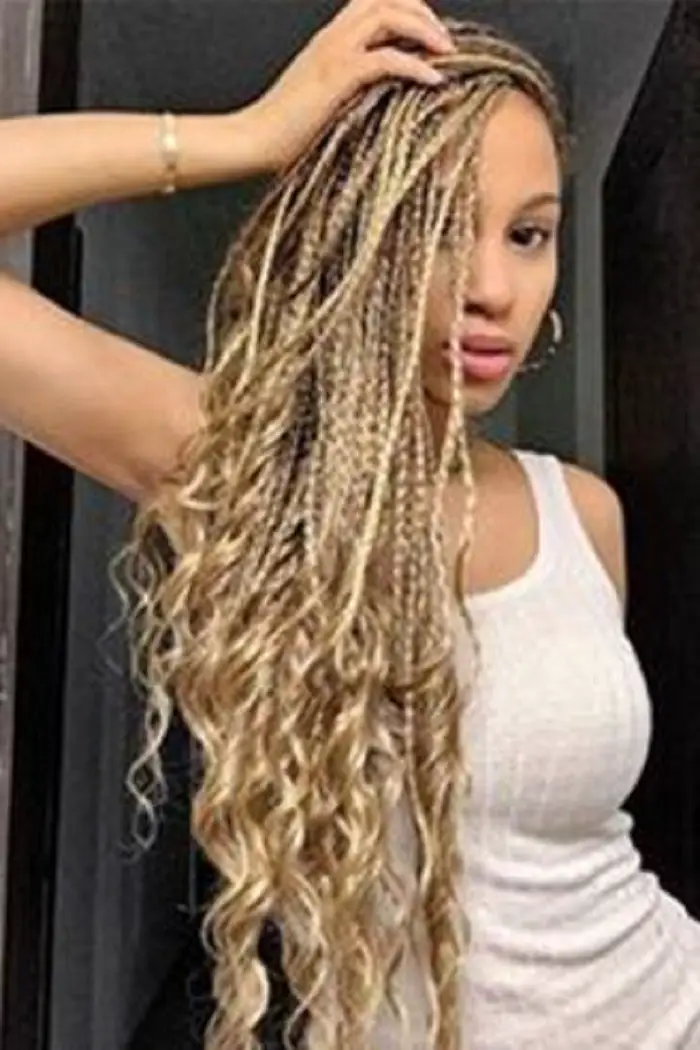 You have to spend much time in front of the mirror to create a unique look with the goddess box braids. Curls, waves, or asymmetrical hair cut and styling? Do you have a three-way mirror, styling gel, the right comb, and patience? Then, unleash your imagination and creativity to get a stunning braided look.
Medium
These braids look chic and create an offbeat style with medium hair length. Choose a few strands to get this look and leave the rest of the hair in styled hair. Do not braid the head area for a chic look, which leaves no room for waves or curls. That look so passé, and démodé. For a wearable look, try these ideas, use hair extensions if you have to.
Short
Short is sweet. Suitable for all skin colors and hair types, these braids are in sync with short hair length. Use it with bobs, pixie cut, side shave, shags, layers, or braid them in alternative strands, color them in hues, texturize your hair, and voila! You can do a lot more with box braids and short hair than you can imagine.
Color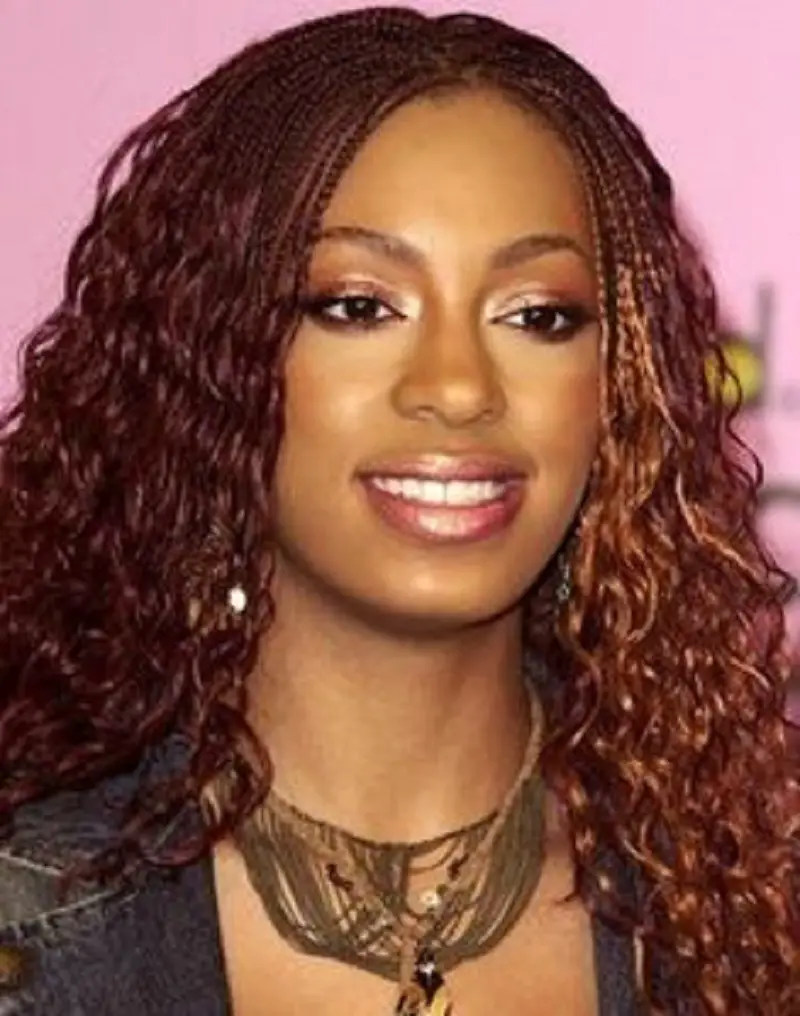 Balayage, Ombre, and shades of purple, red, rose gold look good in these braids regardless of your skin color. Avoid blue, green, caramel unless you use undertones of subtle colors for all hair lengths.
Funky and rainbow colors are a strict no! You do not want the aisle of fashion faux pas choosing the wrong hair colors. Avoid using bright colors if you have thick and coarse hair; choose subtle blonde colors, grey, platinum, rose blonde, etc. give a chic look for thick hair.
If you have thin hair, choose any hair color as long as it suits your skin tone and color. Bright colors like yellow, orange, blue, etc., look good on micro braids. They enhance the texture of the hairstyle and give a chic look.
Creative Goddess Box Braid Styles
Traditional box braids might not suit everyone. Get creative styling box braids with textures, hair colors, artistic motifs, and haircuts. Blend it with curls, waves, asymmetrical hair cuts, mermaid braids, medieval hairstyles, etc.
Pop Retro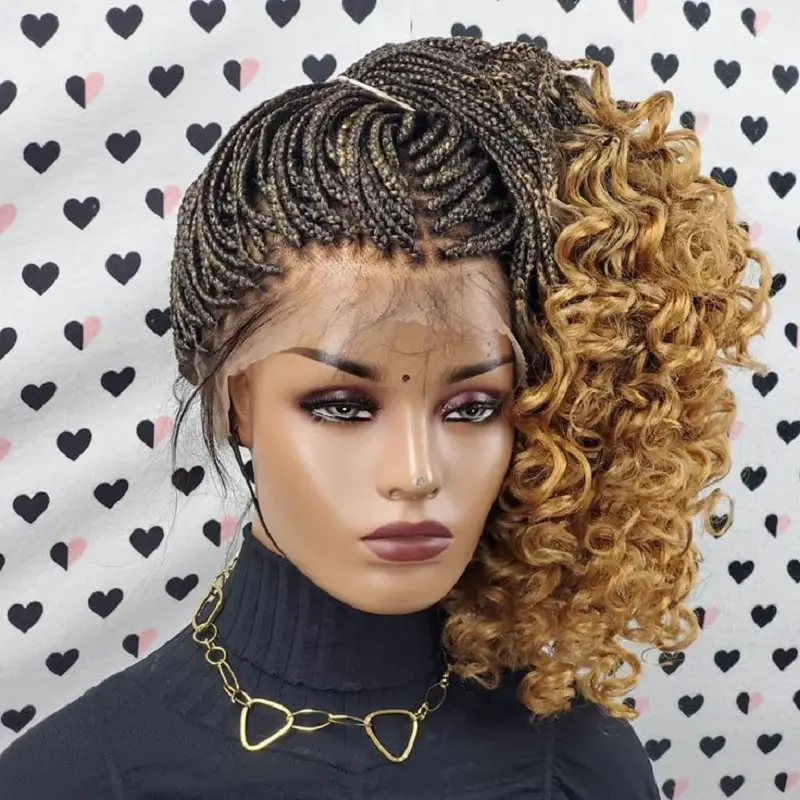 Pick a 70s hairstyle and blend it with pop and retro colors with these braids. Choose pastel colors and avoid bright hair colors unless you have short or medium hair length. Choosing the right color is crucial to get a chic look. With knots or knotless, blend it with curls, side slicks, and umpteen hair styling options.
Vintage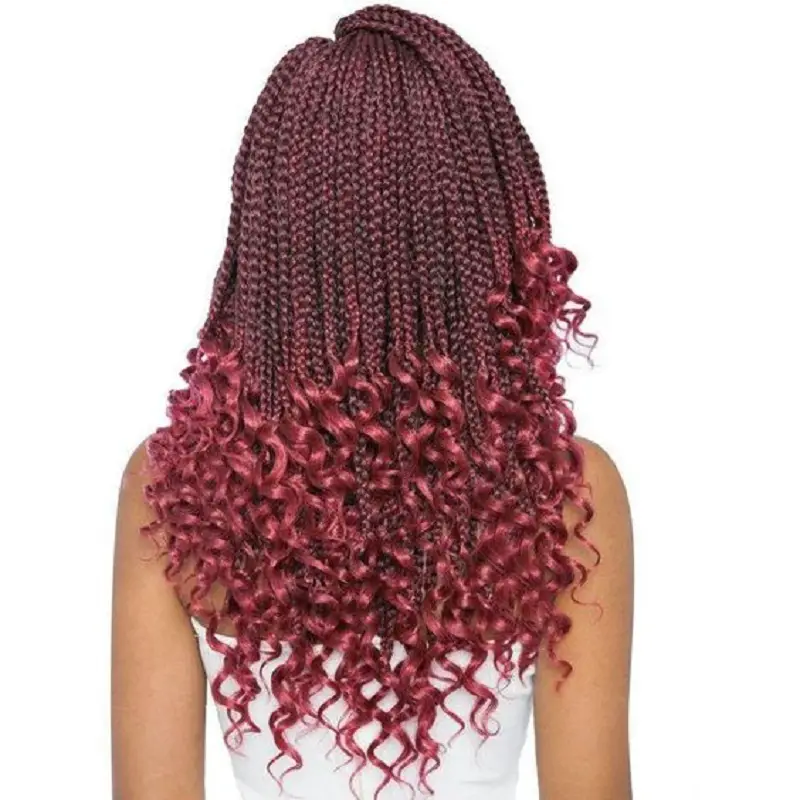 Use pastel colors, vintage hair accessories like barrette clips, and others with a vintage motif. Braid it halfway through and pick other styling options for the rest of the hair. Vintage styling looks chic with box braids. Forget beads; usher the shiny French and Edwardian barrette clips, laces, embellished headgear, etc., to get this look.
HipHop
Messy curls with box braids, Ombre hair color, and add a dash of pop colors that suit your skin texture. Balayage looks excellent in pop hair colors if you choose only a few strands of braids and style the rest of the hair in a mix of hairstyling options.
Punk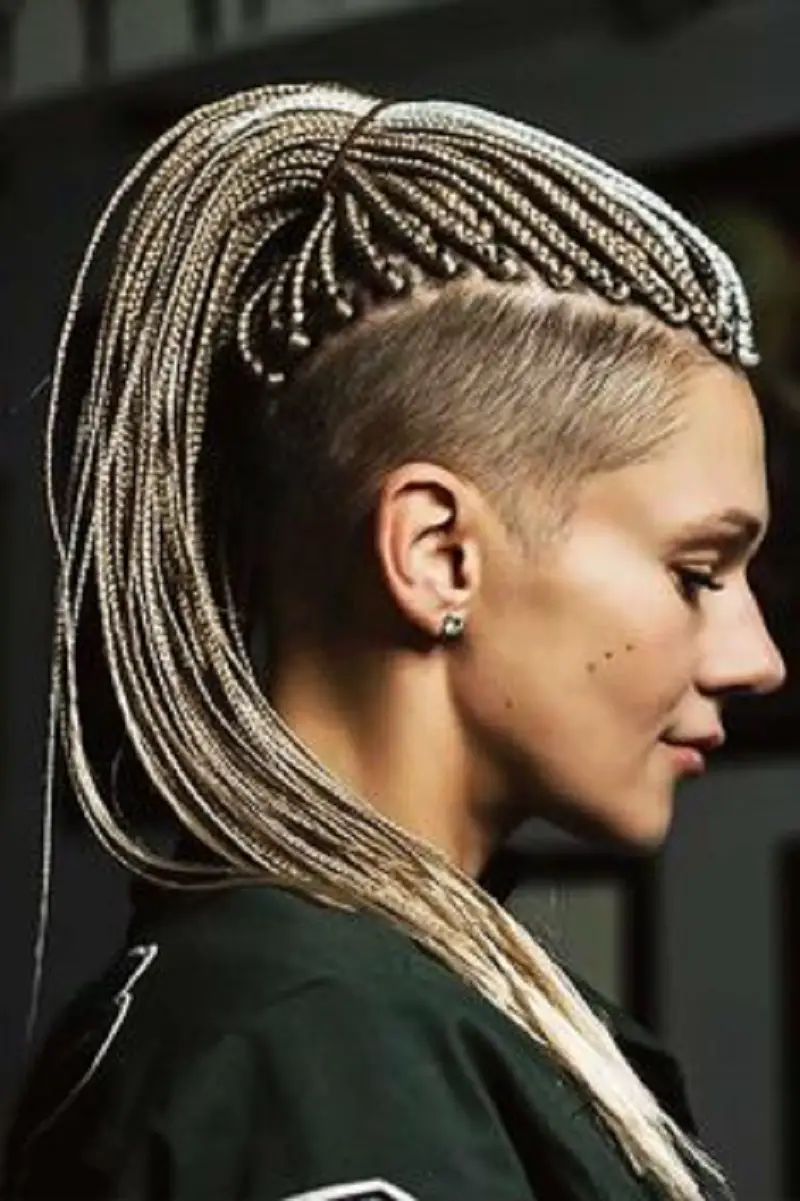 Add spikes, thin chains, side shave, box braids with a messy mohawk to look, and maverick. Punk hairstyles with box braids give an offbeat look. This is the best unkempt look to try. Shaved head, undercut, side shave, and box braids create a unique look and persona.
Crochet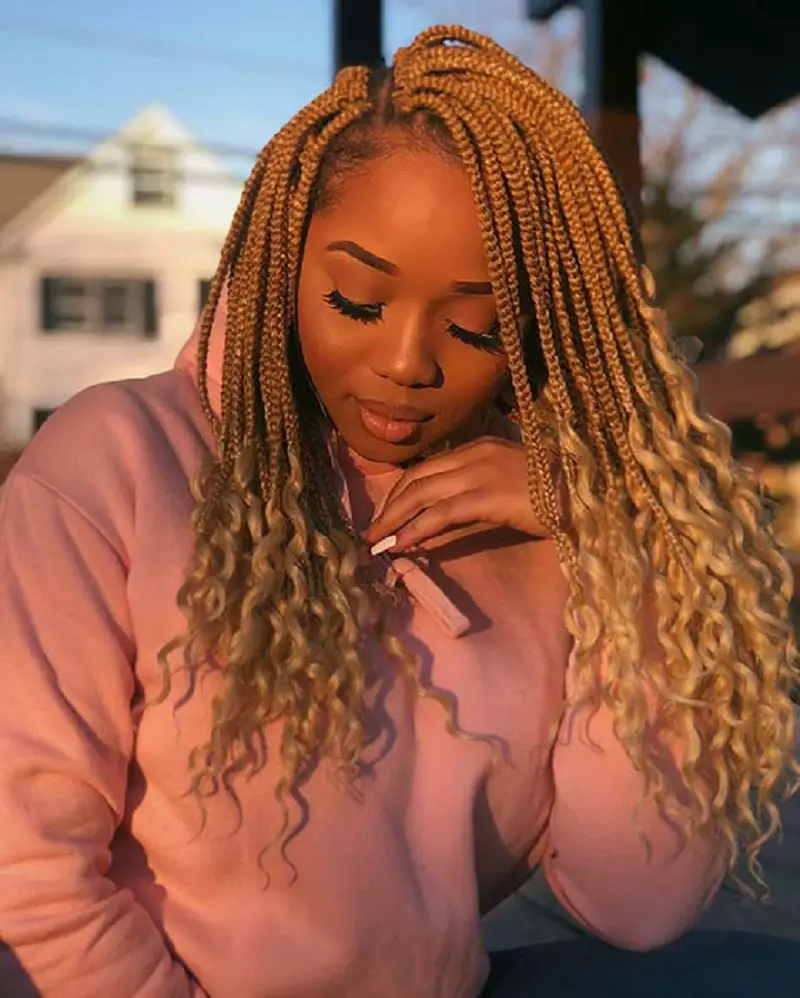 Crochet braids can be styled differently for all hair lengths. Keep it subtle and blend it with straight hair to get a chic look. Add unconventional cuts, fringes, bangs, undercuts with subtlety for a feminine look. Use only a few hair strands instead of covering the head area with crochet box braids to get an elegant look.
Topknots, Buns, Updo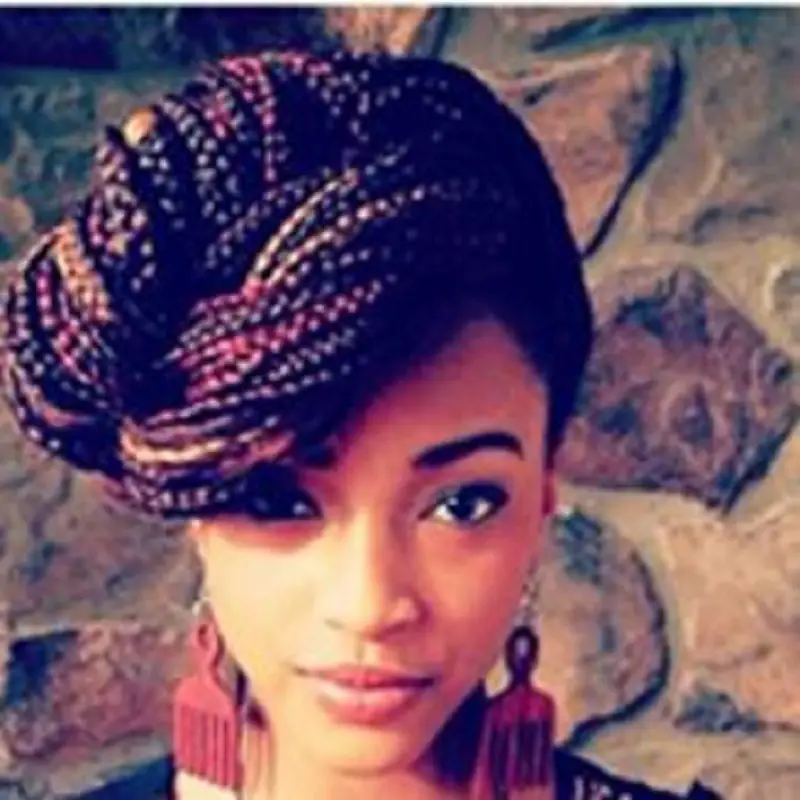 With topknots, buns, updos leave wavy sidelocks. This creates a feminine look instead of making it look like traditional Afro cornrows. Use microbraids, weaves, or other braiding styles with topknots, buns, and updos. Use embellished hair accessories with updos.
Grunge And Rock Chic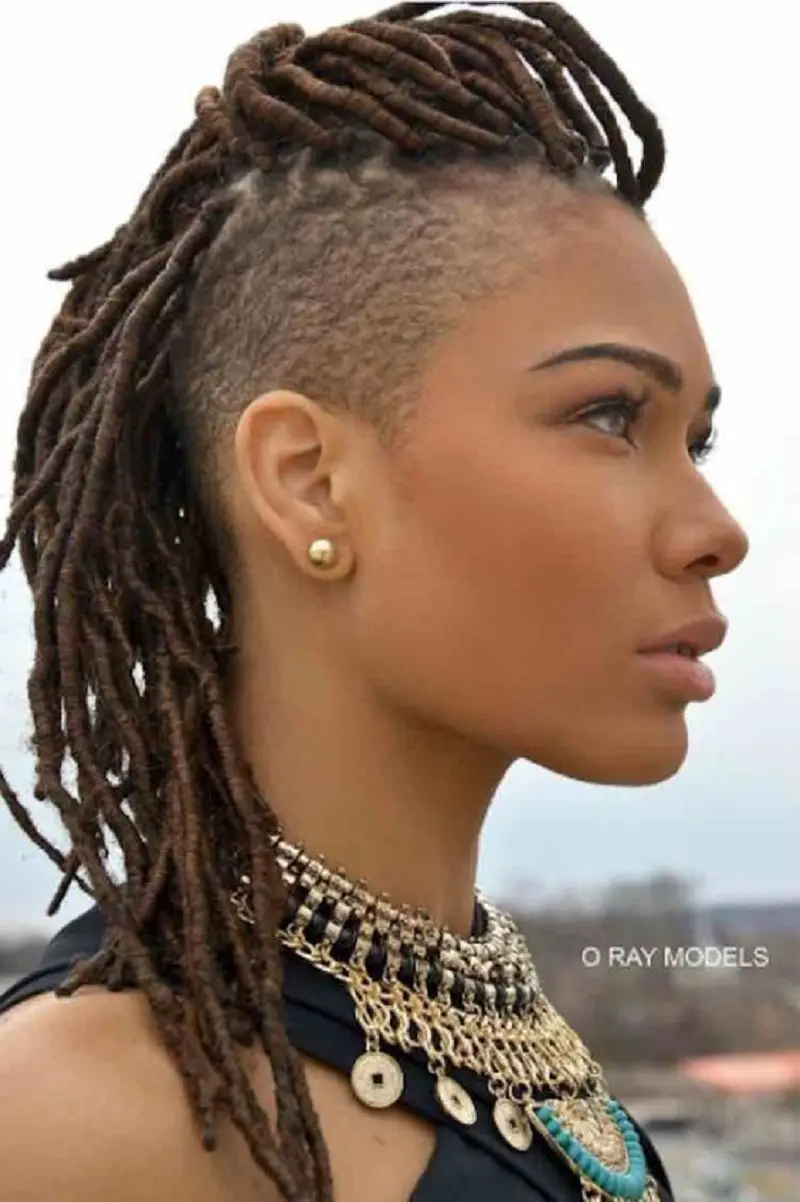 Side shave and undercuts with wavy Mohawks and micro box braids look wearable style with a dash of color. You can use colors random texturing and choose from umpteen punk hairstyles and styling options when you want to style box braids in this style.
Edwardian Isabella Breaks Free In Bohemian Chic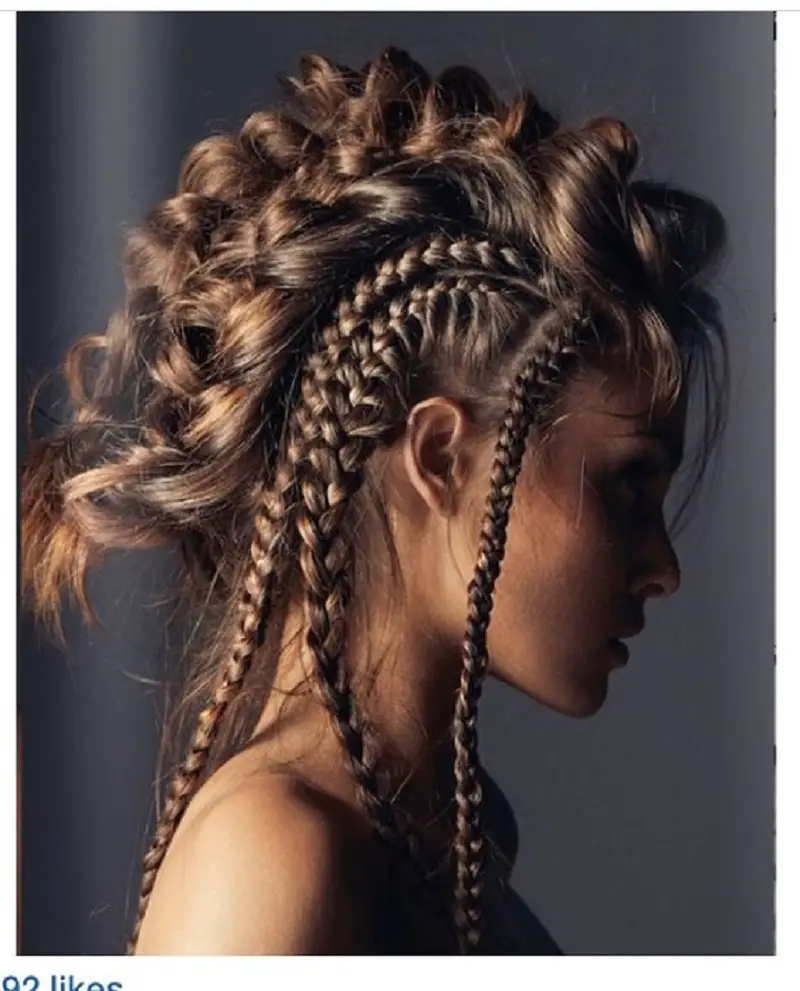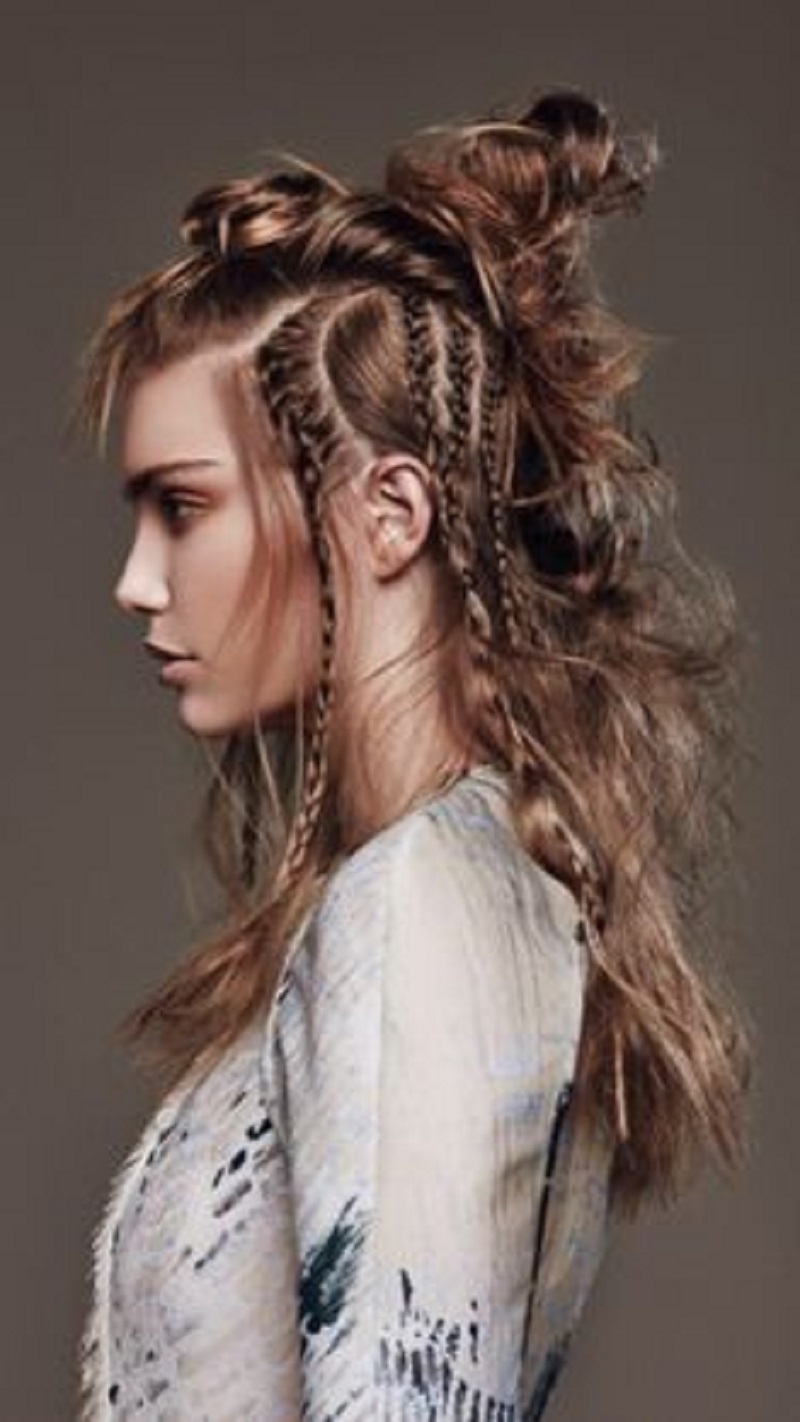 Medieval and renaissance hairstyles had elaborate hairdos. With hair of long or medium length and braids, a blend of micro, Dutch, and mermaid, blend them weaving a beautiful story of bravery, feminism, and the power of sweetness in chaos. Can you do that? Isn't it a powerful thing to do that has a ripple effect upping the beauty of life?
Did you ever think you could break free from the thoughts you leash your life with blending styling from various eras and cultures you thought were a total mismatch? Isn't that your love and openness to experiment to create beauty? You can do Edwardian meets boho with box braids.
Avant-Garde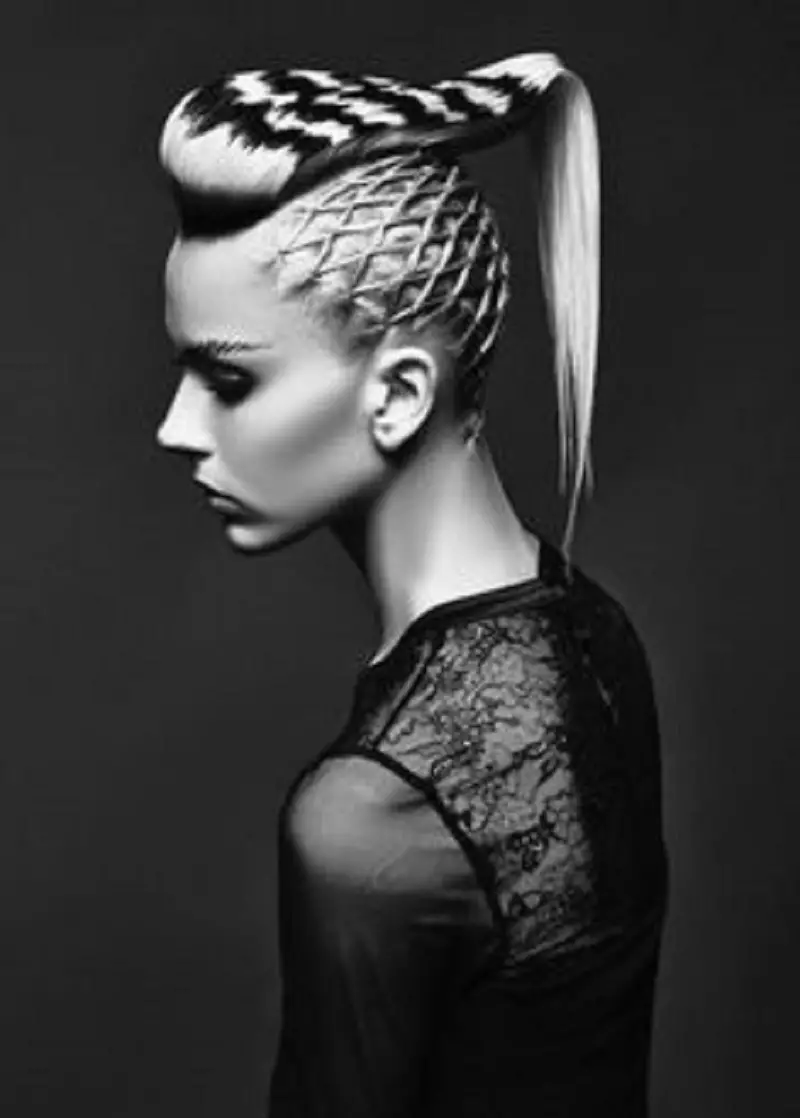 Weaves and braids with a high pony and hair colors that blend is the start of making an avant-garde hairdo with box braids. You can bring in much innovation in styling with goddess box braids. Use variable styling options to create a textured hairdo and blend in box braids with colors.
Abstract
Abstract motifs with box braids are wearable if you love flaunting these hairdos daily. Abstract hairstyles create a persona for short, medium hair length and make you stand out. Choose motifs and textures for hair that are suitable for your face shape. For instance, do not choose a textured updo in abstract motifs if you have an oval or a square face shape.
Box braids balance the plain texture and add more dimension to the abstract haircut. You can create an abstract style on a bob or a straight cut with the right choice of motif and texture.
Neo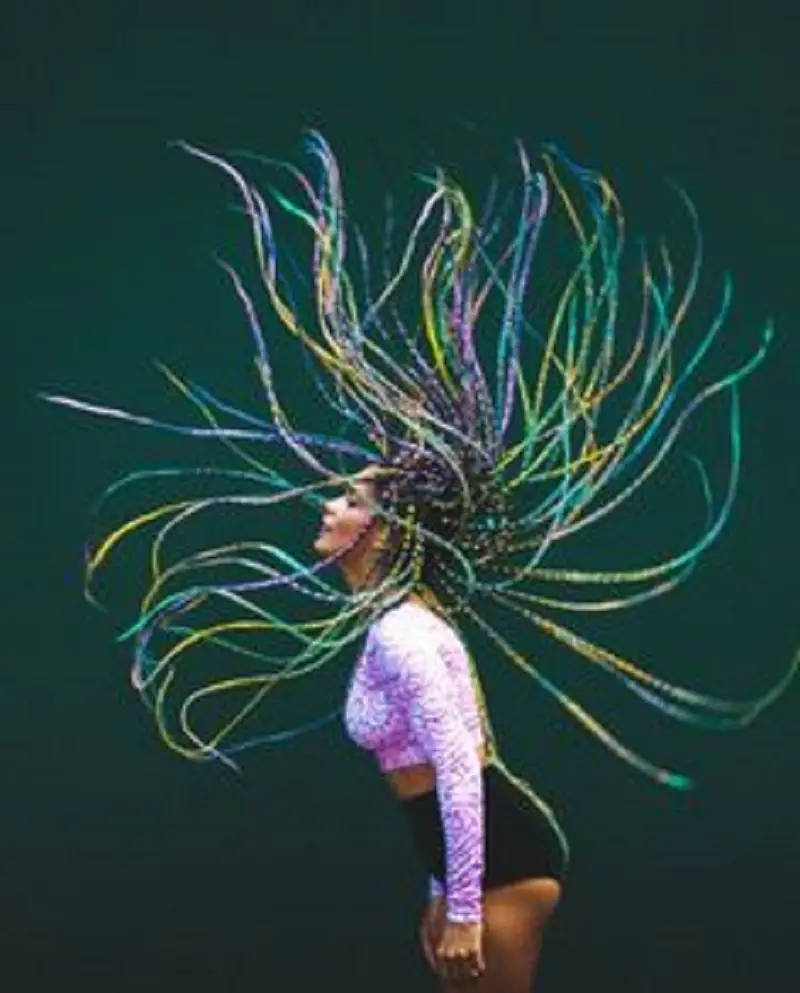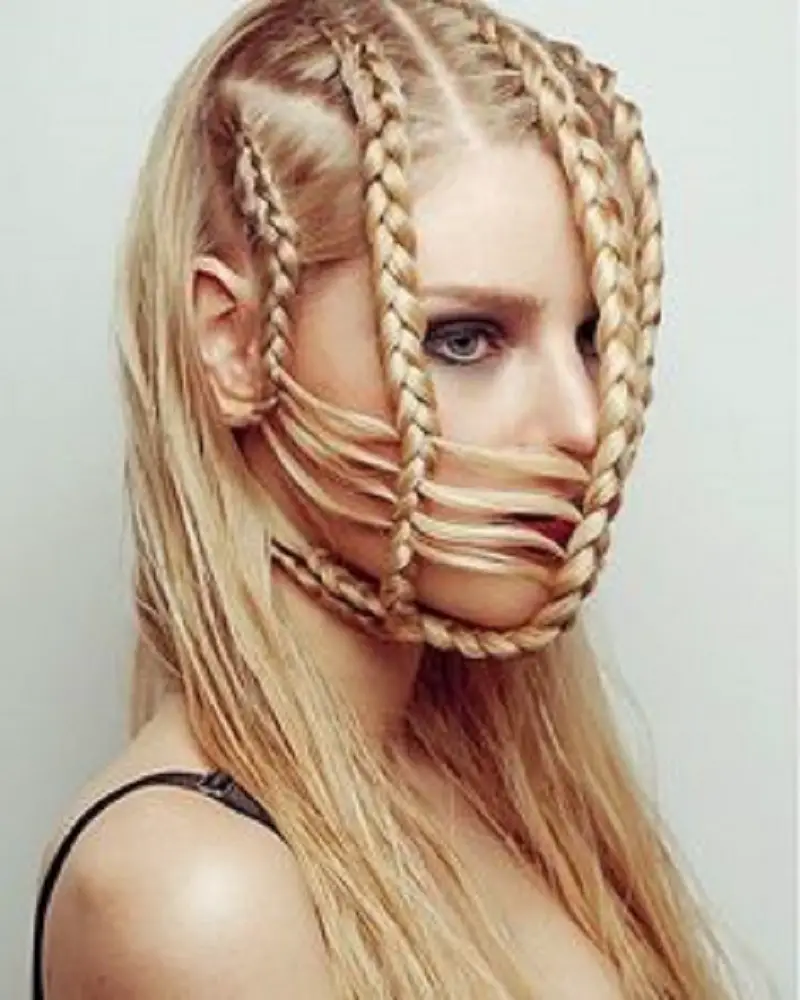 Throw in a bit of antiquity in box braids, will you? Now that isn't hard to achieve. Now, you are the belle dame sans mercy battling your inner conflicts like a diva and taking on the world. Anti-establishment with textures and overtures not so feminine. But you know what, the braids do the magic to retain the alpha feminism of a neo-classical heroine.
Workplace Wearable Chic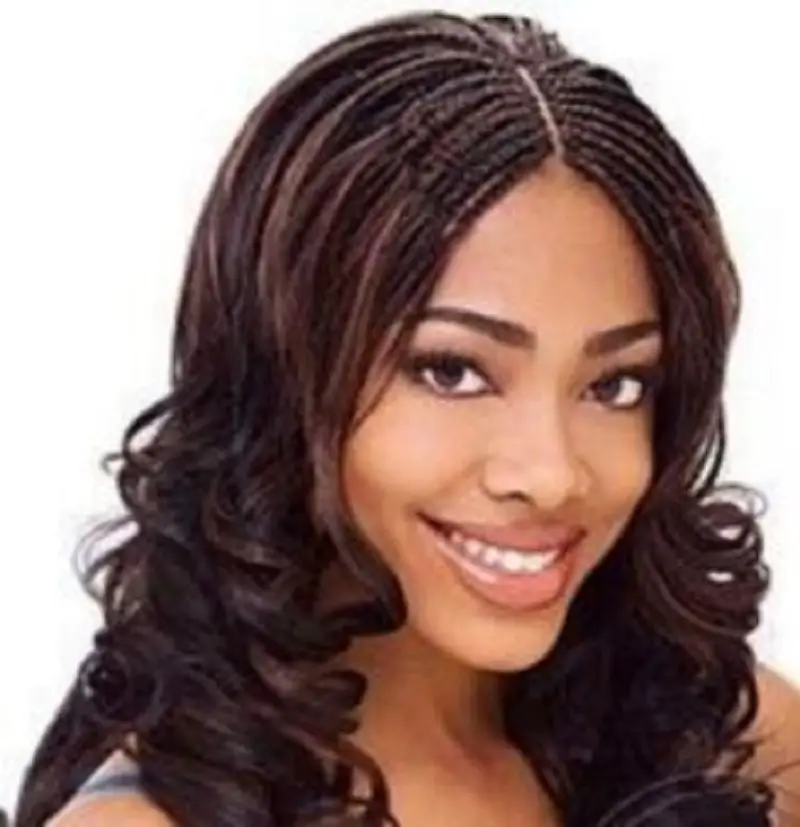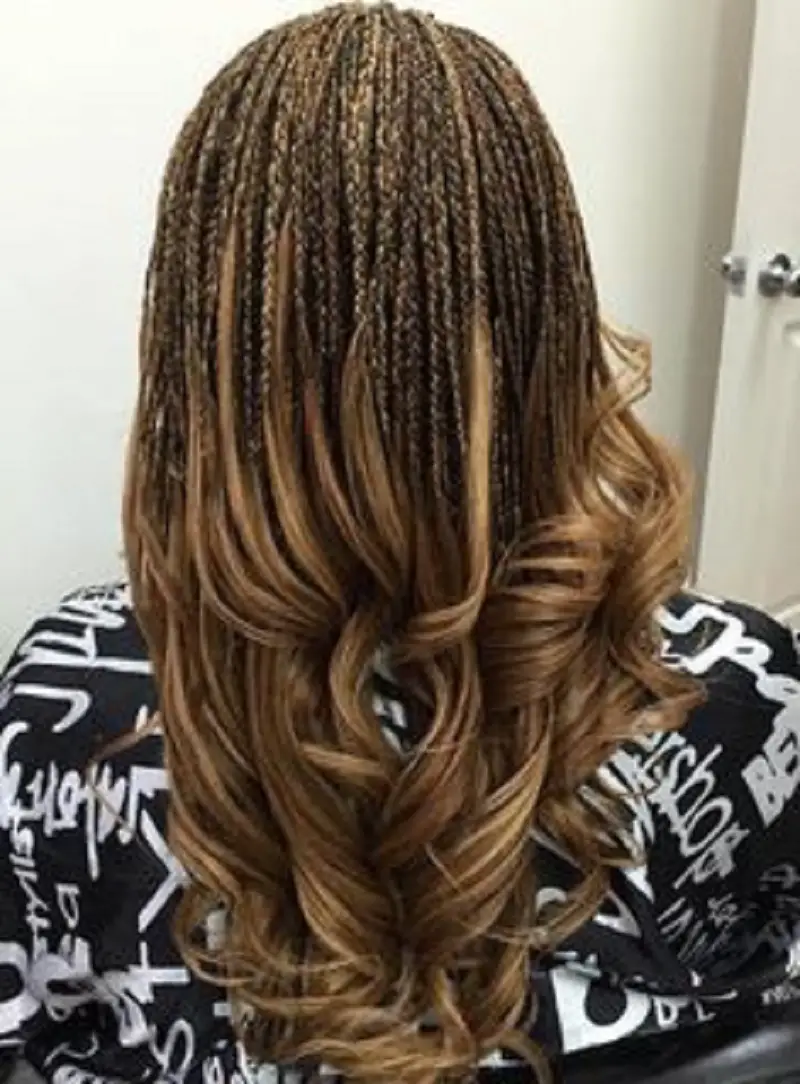 Goddess box braids are welcome as long as you lose the knot. The knotless variety is welcome; its dulcet and mantles the severe and mundane all-in-a-days work. If you choose this braid style for workwear, semi-formal, lose the knots, bring in more waves, or mix it up with straight hair.
Wedding
There is not much to experiment with the goddess box braids in wedding hairstyles. Use embellished barrette clips or hair accessories. Add braids in subtlety if you are choosing buns and knots. Avoid making it all about braids if you want to create a different look.
Conclusion
Goddess box braids are not hard to style. They are great for all hair lengths and work best with short and medium hair lengths. Explore what you love and choose the style for the occasion that suits the outfit. These ideas are handy whether you choose a traditional, casual, or offbeat look.