How to Clean Pewter: A Step-by-step Guide to Follow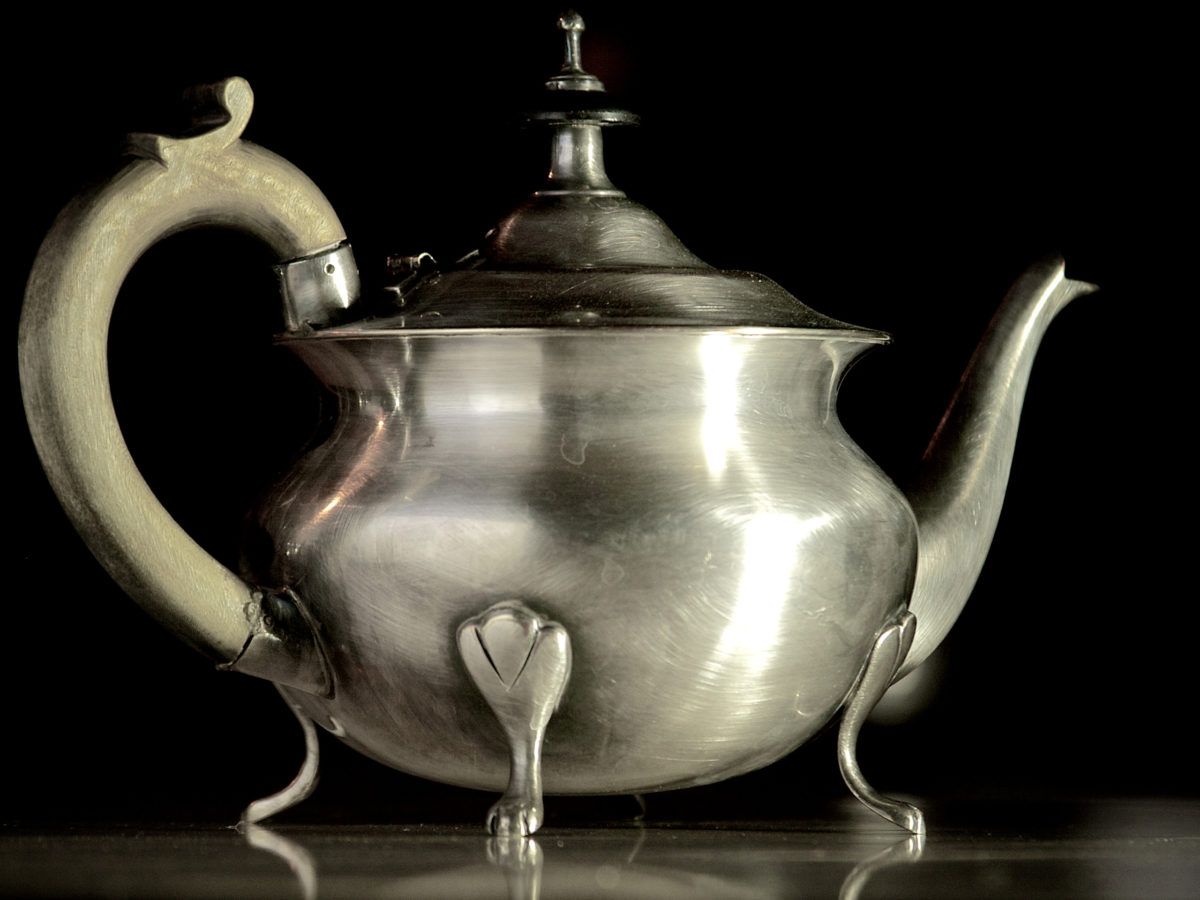 If you take care of it well, the glow lasts for generations. We are talking about pewter. Like gold and silver, it is another jewelry metal often used in caskets, kitchen utensils, etc.
It does not rot like iron and costs high like gold. But yeah, as we said, taking good care ensures durability and attractiveness. So, let's know how to clean pewter.
Well, it is not as tough as you think. Also, if you do not pay attention to the details of the steps and ingredients, you may not get the desired result.
Here we will discuss everything you need to know about how to clean pewter. We will add bonus tips for you too. Stick to the end.
Let's begin with the equipment you need for the cleaning task.
How to Clean Pewter: Ingredients you Require
Can you plan to go to war without ammunition? Certainly not! Similarly, cleaning task is a vital task too. You need the right ingredients and tools to perform the task well.
Let's know what you need to clean the pewter.
Dishwashing liquid
microfiber cloth
bucket
water (hot and regular both)
Get ready with all of the weapons. The war is about to begin soon. It is going to be simple but not easy.
Ok, enough of metaphors and loose talks! Let's know how to clean pewter in a few simple steps.
How to Clean Pewter: 5 Simple Steps to Do it
Step 1: Fill a bucket with hot water. The bucket should be of a size that can accommodate the items. The larger the items are, the bigger the pot should be.
Step 2: Add a few drops of dishwashing liquid to the water. Mix well until it turns foamy.
Step 3: Submerge the pewter items into the water and rub them with a damp microfiber cloth. If it is not available, take a soft-bristled sponge.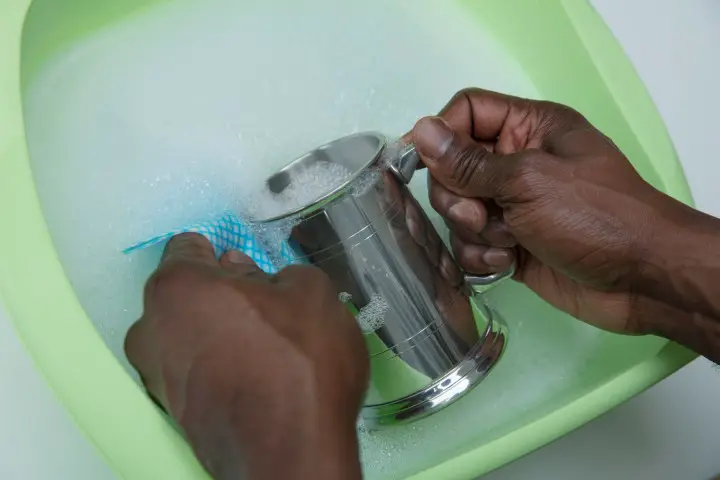 Step 4: If the items are large and you cannot clean the whole surface at once, take time. Turn them around and wash well.
Step 5: Rinse with the regular water well.
Step 6: Dry them with a clean microfiber cloth piece.
Ok, so, got your answer for how to clean pewter? Look at the items! They are pretty clean. Isn't it? Let's make them more beautiful.
How to Polish the Pewter: Easy Steps Explained
Cleaning seems incomplete if you do not put a little effort into making the pewter glow. As you have got to know how to clean pewter, let's have an idea about how to polish it finely.
The Ingredients you Need:
Before we move ahead with the steps to polish the pewter, let's know what you need for the task. They are-
white vinegar(distilled)
medium bowl
table salt (for matte finish surface)
all-purpose flour
soft cloth
water
Now, let's move towards the steps to polish the pewter items.
Steps to Polish Pewter Items:
Prepare the Polishing Solutions: Pour around one cup of white vinegar into a bowl. Add around 6-7 tablespoons of all-purpose flour to it. Next, combine them well. Adjust the ingredients to make a semi-thick paste.
Add one or two pinches of table salt if the pewter items are of a matte finish.
Apply the Mix: Take a soft cloth and dampen it with the paste. Rub the whole surface of the pewter items gently in a circular motion.
Let it Sit: Next, let the polishing mix sit on the surface for around 30 minutes. Eventually, it will turn dry.
Wash it off: Rinse the items with water thoroughly. Dry the items well with soft cloth pieces. The perfect finish is here!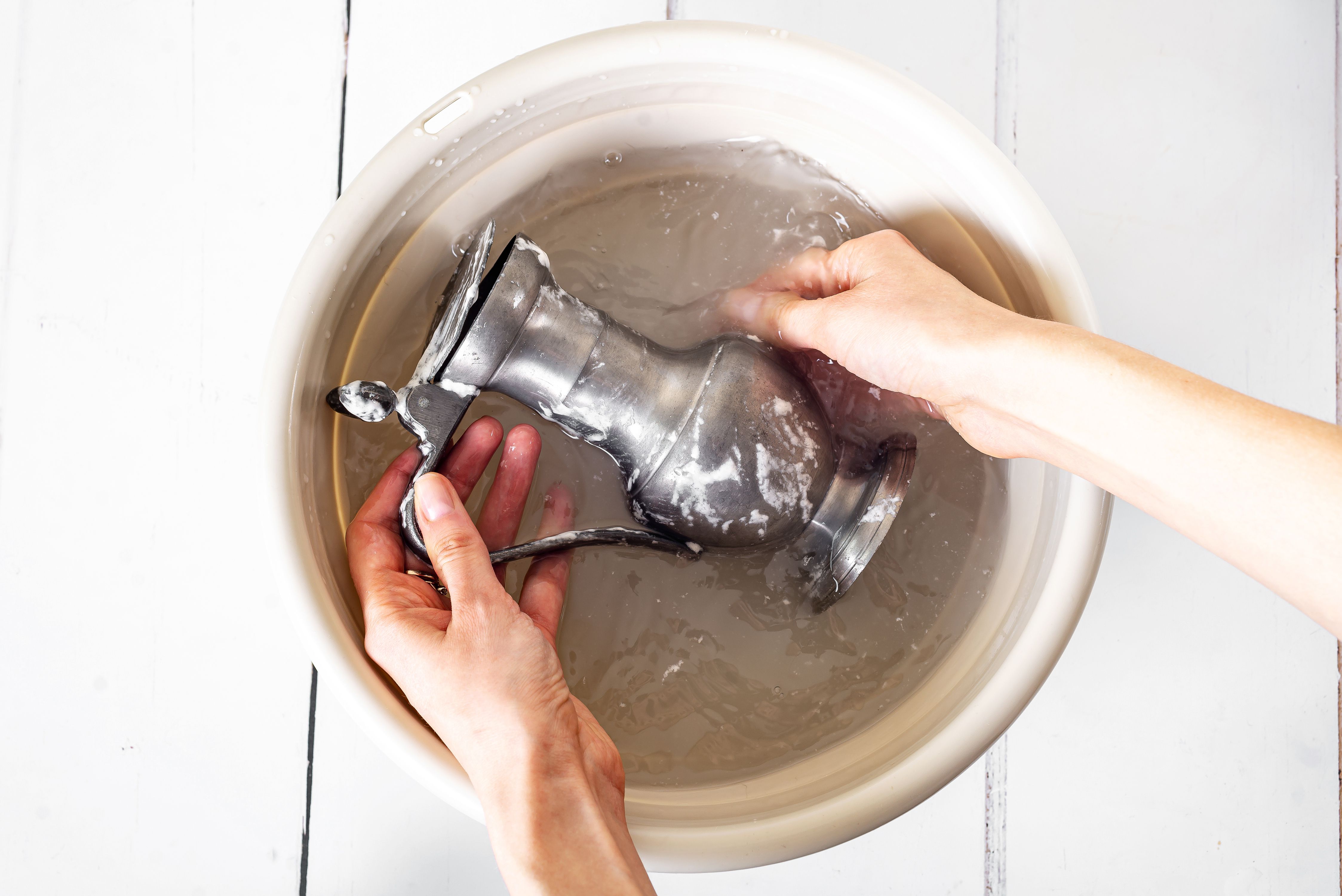 So, ranging from how to clean pewter to how to polish it, we have come a long way. Let's end our today's discussion with a few commonly asked questions about cleaning and maintaining pewter.
How to Clean Pewter: Frequently Asked Questions
How do you clean badly tarnished pewter?
Usually, pewter does not tarnish as silver does. However, if it has any sign of it, you can apply the same cleaning method as mentioned above.
You may have to rub more or leave the foam for more minutes. Do not forget to polish it after cleaning the pewter.
Can you restore pewter?
Yes, you can. Apply metal cleaner or simple dishwashing liquid for it. Rub with a sponge gently.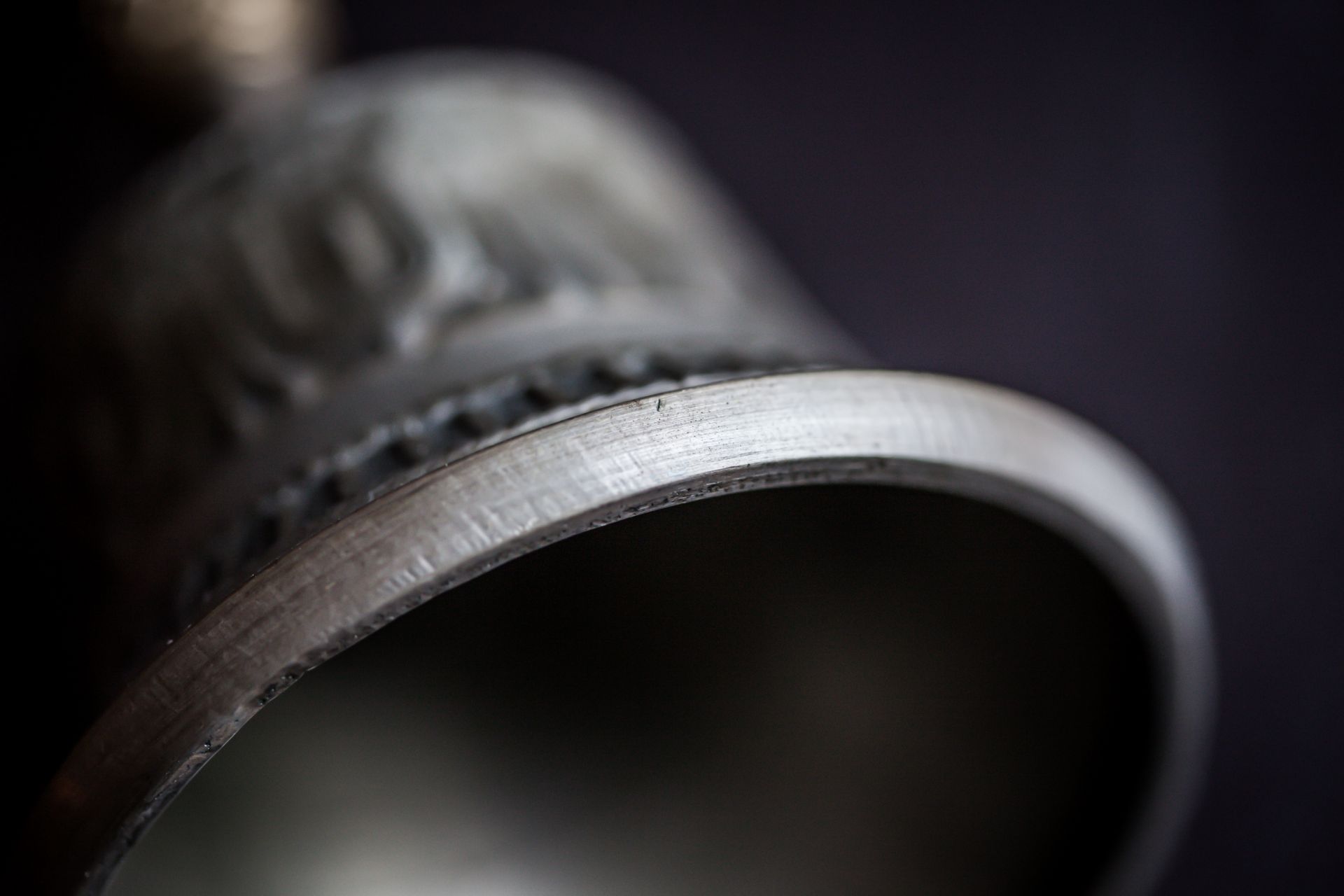 Is antique pewter worth anything?
Now, this is a crucial question. It is a metal alloy that includes lead and tin. Considering the price of tin, the price goes around $7 to $10.
Is pewter hard to maintain?
Pewter is an easy-to-clean material. It is one of the low-maintenance metal materials that many people look for. It can be used for jewelry, vases, utensils, etc.
Does baking soda clean the pewter?
Yes, if dishwashing liquid is not available, baking soda helps. A thick mix of baking soda and water can clean stuff made of pewter.
The Takeaway
Only knowing how to clean pewter once in a while is not enough. If you want to see a crystal clear look for the pewter, you have to clean it regularly. Some more tips for maintaining the pewter are-
Dust them regularly so that dust does not accumulate on them.
Wrap the small items in soft paper or cloth pieces to prevent scratches.
Do not keep it near heavy heat sources.
Do not keep them in the attic as they may get heated during summer.
Clean the pewter according to the type of finish. They are- satin finish, polished finish, oxidized finish.
So, ensure regular cleaning and maintenance. Only then can you enjoy a clean, perfect outlook for the pewter.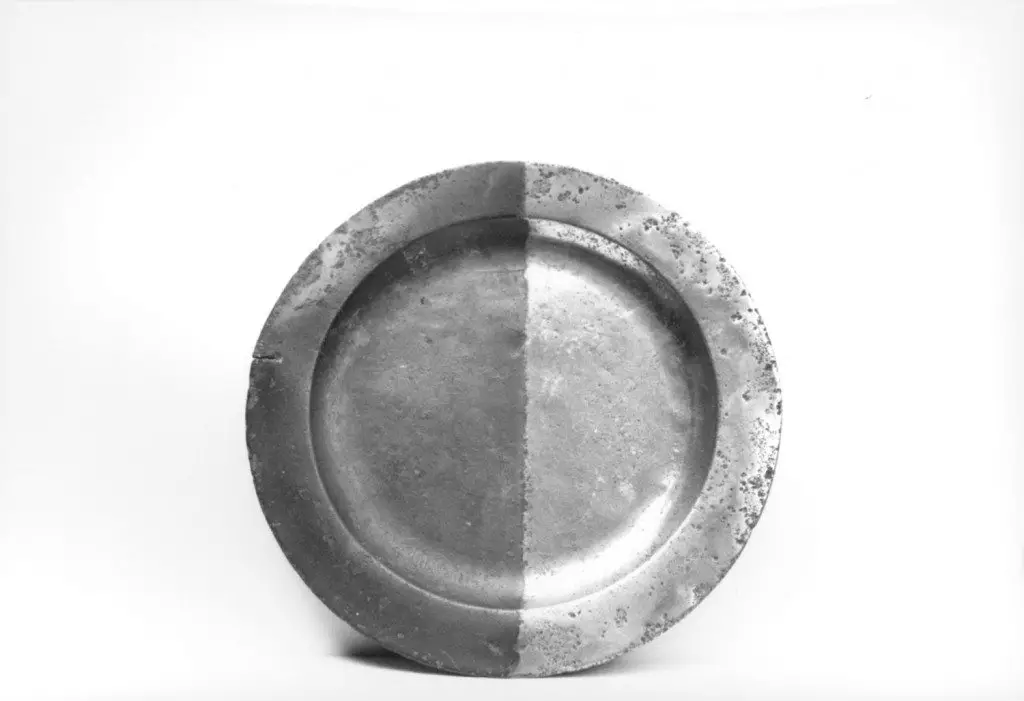 We have discussed every detail regarding how to clean pewter. Also, different FAQs and tips have been mentioned.
We hope you have now got a clear idea about how to maintain the pewter. Liked the article? Share your feedback below.
Are you interested in cleaning other belongings at the house?
Click here to learn how to clean stainless steel sink. Also, you can check out how to clean vinyl plank flooring here.