Eat To Live Meal Plan-A Detailed Guide For You To Begin
Having heard and read of so many diets and tried testing them? Of course, you have! we all have! Having a good workout routine to complement our amazing diet plan that goes well for our body, providing us the necessary results is a huge relief for many of us. Most diets work for many people but there are certain exceptions when it comes to a good diet. Nothing vanquished the effect of a diet that can be sustained for a long period without compromising on nutrition and our cravings. They provide cheat days to prevent us from overeating once the diet is complete. Let's see what the Eat To Live Teal Plan has to offer.
There are so many diets on the internet. Eat to live meal plan or diet is another plan we are firmly looking for to give us the amazing result. Don't get confused with the name. it's also called The Nutritarian Diet or NDPR diet (Nutrient-Dense, Plant-Rich Diet). This diet claims to reduce weight efficiently.
The people who promote eat to live meal plan also claim that it has the ability to reduce the aging process, increase the lifespan, and reduces the risk of illness like diabetes, heart diseases, etc.
In this article, you will find all the answers to your question and we shall be discussing the pros and cons of the Eat To Live Meal Plan to get insights.
What Is The Eat to Live Meal Plan or Diet?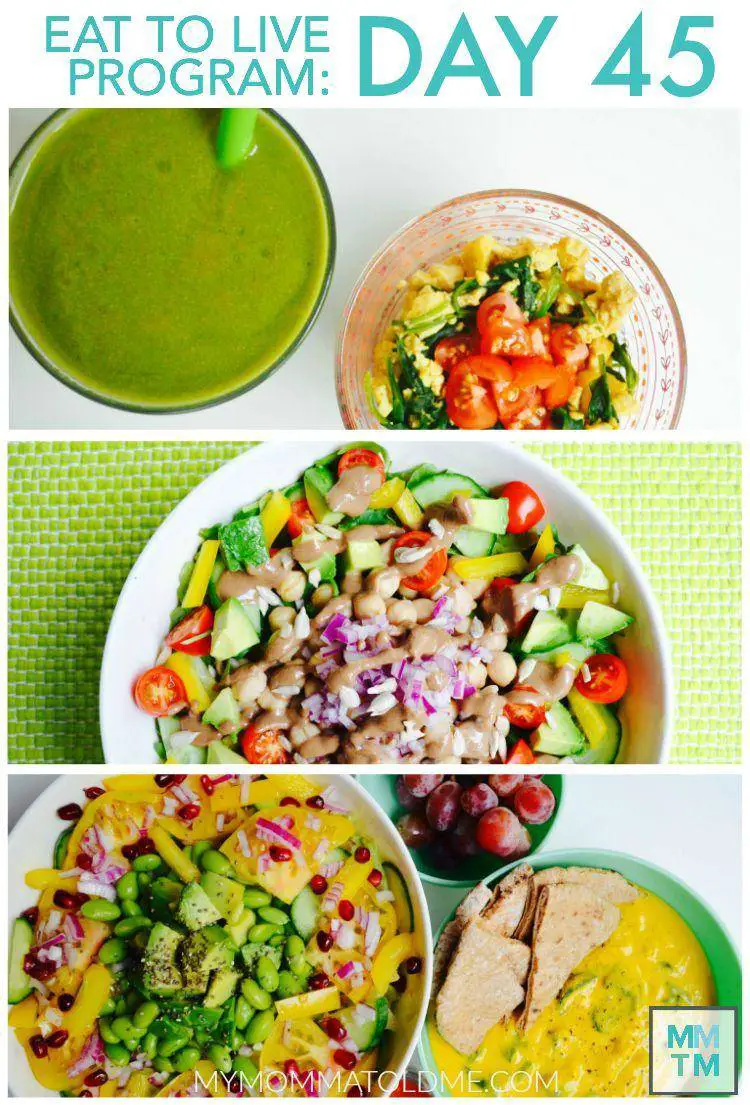 The nutritarian or Eat to live meal plan/diet was introduced in the year 2003 by Joel Fuhrman, who is a family physician. Joel Fuhrman wrote a book on the nutritarian diet titled "Eat To Live".
This diet is largely based on plant products that are gluten-free, fat-free, or low-fat, and low-salt. It reduces the intake of processed food items and escalates the intake of nutrient-dense food items and meals.
Joel has developed many meal plans for this diet, and each meal plan gives a set of results an individual wants to experiment on their body. The book that was written originally claimed to reduce 9.5 kg of weight in 6 weeks of time if the diet was followed consistently, whereas the new book published vows to reduce 4.5 kgs of weight in just 20 days. Getting the results in this early stage and the short time span is something that attracts more and more people to try the diet.
How To Follow The Eat To Live Meal Plan And Food To Eat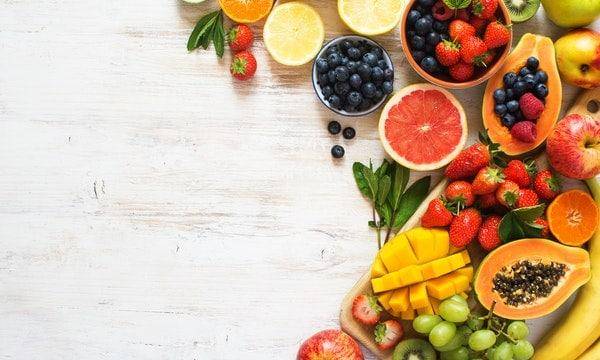 The central premise of the eat to live meal plan or nutritarian diet is the number of total nutrients you consume per calorie will tell about your body weight along with your health conditions for the long term. Therefore the diet is nutrient-dense and promotes whole food or minimally processed meal.
This diet is not meant to restrict the normal calorie intake or make you feel hungry, it sets a range in percentage of each food type you may eat every day. The percentage range is given below to consider before proceeding further with the eat to live meal plan.
Vegetables: Your diet should be based on vegetables from 30% to 60%. You are not bound to counting calories as they have very few. You can consume as many vegetables as you want excluding potato. Keep in mind to include raw veggies as much as possible (nearly 50% of the total vegetables).
Beans or other legumes: make sure you consume around 85 grams or say 1/2 cup of beans or other legumes per day. (10 to 40% of the total eat to live meal plan)
Fruits: Another important plant nutrition source. Having 4 to 5 servings per day of fruits is mandatory. Use fresh fruits as they have high nutritional value. (10-40% of the total meal)
Avocadoes, nuts, and seeds: Avocado is a great nutrition source and is included in all diets from keto to eat to live meal plan. Constitute 10 to 40% of nuts, avocadoes, or seeds in your meal plan meaning you have to intake 28 grams per day for optimum health and weight loss.
Potatoes and whole grains: For those who want to see early weight loss results you may have 1 cup of whole grains or potatoes in your diet which means less than 20% until the time you reach a normal BMI. Later on, you may increase the percentage.
Animal Products (Non-Factory-farmed): In this category dairy, eggs, meat, seafood, fish, etc are included. The percentage you can include these things in your diet is less than 10% which suggests less than 8 or 8 ounces ( 2 servings) per week.
Processed food, sweets: Consider avoiding these food items. If you want to lose weight you may eat them once a week in a limited quantity.
It encourages the people who follow this diet to consume plenty of greens, onion, beans, berries, mushrooms, seeds, etc that promotes our health. The nutritarian or Eat To Live Meal Plan community or followers call these food items as "G-Bombs".
Eat to live meal plan is not for you if you're in a habit of constant snacking as it discourages snaking and promotes eating vegetables dressed with nuts, seeds, etc instead of one solid meal every day. In addition to this, your salt intake should not be more than 1000 mg per day.
Processed carbs, sugar, soft drinks, juices, white flour, soda, and factory products are nearly banned if you're thinking to opt to Eat To Live Meal Plan or nutritarian diet.
As counting calories is not needed in this diet, sometimes there is a potential risk of nutrient deficiency if the diet is not followed with utmost correction, in this case, you have to take multivitamin supplements that are comprising of iodine, vitamin B12, vitamin D, Zinc, and algae oil supplement.
Food To Avoid In Eat To Live Meal Plan
Animal products that are factory-farmed: Food such as poultry, meat, fish, seafood, dairy, and eggs.
Sweets: Avoid eating sweeteners like maple syrup, table sugar, honey, etc.
Processed sugar: Pastries, chips, crackers, and other high calorie food items.
Oils: Culinary and cooking oils like avocado, flaxseed oils, etc.
caffeine: Avoid everything from caffeine to coffee.
Alcohol: Wine, beer, liquor, and other beverages are strictly avoided.
Is Weight Loss Possible By Eat To Live Meal plan?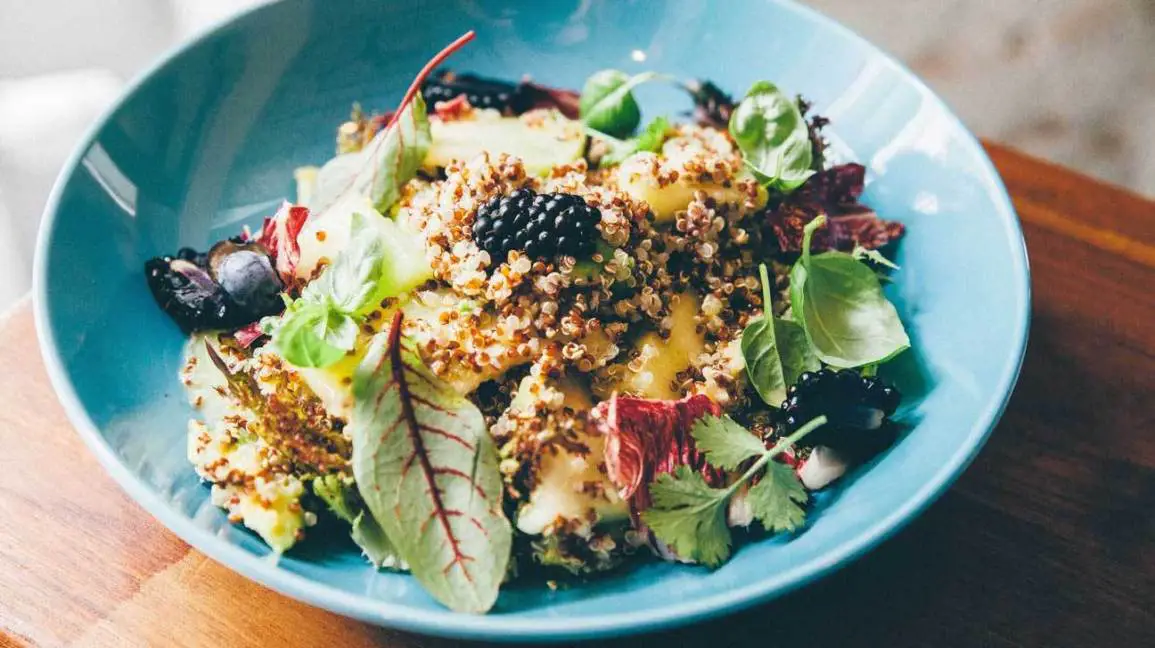 There are a lot of things you should consider for weight loss in a diet. This diet definitely aids in losing weight and shedding stored fat.
Weight loss occurs when you remain in a state of calorie deficit. This diet will naturally restrict the number of calories you consume per day. As you have read above, sugar, fats, carbs, etc are banned from this diet. Also, snacking is discouraged in this plan, Which means the number of calories becomes eventually less.
The kind of food you are suggested to eat in this diet is plant-based and gluten-free that is rich in fiber and is filling.
In a survey done of people who followed the nutritarian diet for 6 weeks, people who were overweight and stuck strictly to this diet lost an average of 4.9 kilos. The ladies were quite happy to lose waistline up to 5 cms. In a long term, people facing obesity, blood pressure, cholesterol, etc lost around 6 kg to 22 kgs and maintained the diet for a long time being happy over the results.
Even if you eat more calories in a plant-based diet, it will not affect your weight loss journey as mentioned in Dr.Fuhrman's diet book.
Exercises To be done in Eat To Live Meal Plan
Although Dr. Fuhrman advises and encourages you to do regular exercises when you are following the nutritarian diet plan, he has not specifically mentioned the type of exercises to be done.
On the contrary, you may include light exercises in your routine like walking around 6,000 to 8,000 steps daily or a 10-minute cardio workout.
Benefits You Receive From The Eat To Live Meal Plan
Weight loss is one benefit or quality you get from the nutritarian diet. There are a lot of other benefits too for which opting for this diet for the long term proves to be beneficial for all of us.
1.It Boosts The Health Of Your Heart
This diet reduces the harmful risk of heart diseases like blood pressure, cholesterol, etc., and promotes good health of the heart.
A study was done including 40 people who were obese and had bad cholesterol was able to reduce LDL and bad cholesterol levels by 13% and 11% respectively.
Furthermore, in another survey of 300 people, it was noted that the people who had followed eat to live meal plan were able to reduce bad pressure level to normal 121/74 mm hg from a higher level of 148/87 mm Hg.
2. It stabilizes the blood sugar level
As we know by now that this diet is low in sugar and high in fiber. It is specifically designed to promote low-glycemic food. These food are slow to digest and do not result in the spiking of the blood sugar levels. The meals of this diet are nutrient-rich and protect from type 2 diabetes.
3. It May Boost Longevity To Fight Against Disease
As we know plant-based meals are rich in healthy fats and fibers, they may increase the average lifespan of a person and improve health over a long time leading to the healthy functioning of internal organs.
A recent survey showed that the people who are vegetarian and vegans are less likely to catch cancer and the risk of fatal heart attacks also reduce up to 25%.
Potential Cons Or Downsides Of Nutritarian Diet
There is no such diet that's fully beneficial without certain downsides to it. Although the nutritarian diet emphasizes largely plant-based food that is gluten-free and minimally processed. There are certain downsides when followed for a long term which you might be aware of before starting or planning to start the Eat To Live Meal Plan.
1. It May Not Be Sustainable For Longer Duration
The difficult to follow and strict guidelines that come along with this diet are not easy to follow at all. It is important to note that most of the guidelines of this diet do not have a medical or scientific reason behind them.
Most people are able to go out without snacking the whole day, but it is believed that snacking is an amazing way of reducing appetite and over eating. But this diet discorages snaking which is quite impossible for most of the people who have a habit of eating something or the other whole day. Healthy snaking does no harm.
If you have a history disordered eating, then following Eat to Live Meal Plan is not certainly good option for you.
2. It cuts Out Nutrient-Rich Food
Another aspect we are worried about. The intake of food like potato and whole grains is reduced up to 20% and minimally processed food is limited till 10% in this diet.
Talking about minimally processed food. It includes food items like Tempeh, tofu, cereals, sproted or coarsely grounded whole grain brands. These food are rich in calcium, Vitamin B, Fiber, Protein, etc. Tofu is encouraged to eat for the people who are working out in a gym and cannot eat meat or non-veg products.
Such unnecessary restrictions are not easy to deal with and our daily nutrient intake may reduce leading to weakness or other related health problems.
3. It Might Increase the Potential Risk of Regain Of Lost Weight
As this diet claims and promises you to lose weight certainly earlier than other diets (an average weight of 1.5 kg per week), you tend to cut of large calories from your meal resulting in more hunger over time and reduced rate of metabolism which is not good and difficult to sustain.
More hunger and cravings will lead to eating more once you finish this diet for 6 weeks. You will eventually end up regaining all the weight lost through this diet.
Research believes that severe diet restriction is not good for overall health and metabolism.
Sample Diet Plan For Eat To Live Meal Plan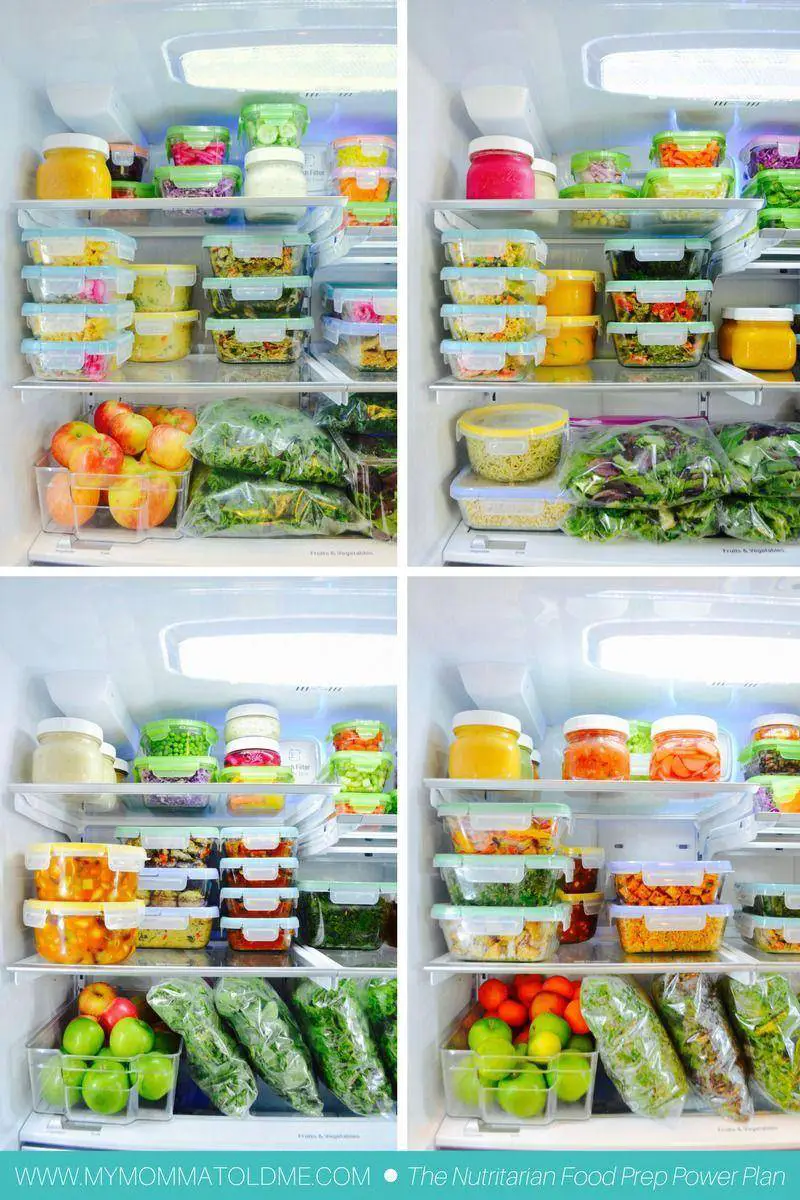 Here is a sample diet of 3 days that you can try and find out if it suits for you.
First Day
Breakfast: Oatmeal with chia seeds, berries, and almond milk.
Lunch: Green salad with Bell pepper, mushroom, chickpeas, cucumber, avocado, peaches, and unsalted pistachios that are roasted and dried.
Dinner: Have Sauteed kale, scrambled tofu, onions on a whole-grain plain tortilla along with spiralised zucchini.
Second Day
Breakfast: Have frozen banana with peanut butter. Add fresh strawberries and hemp seeds for dressing purpose.
Lunch: Mixed salad including baby-spinach salad with cherry tomatoes, roasted eggplant, red kidney beans, and sunflower seeds.
Dinner: Mixed green salad with raisins, apple slices, red onion, celery, and balsamic vinegar.
Third day
Breakfast: Fruits are great for breakfast. Have tropical owl of fruits with magoes, pineapples, papaya, and flax seeds along with shredded coconut.
Lunch: Have arugula salad dressed with black beans, red onions, radishes, avocado, and raw pine nuts.
Dinner: whole-wheat crackers, broccoli soup with sprinkle of hemp seeds make a healthy dinner option.
Conclusion For Eat To Live Meal Plan
Although this diet promotes plant-based and gluten-free healthy food, following this diet for a long period is certainly difficult to keep up with. It is amazing to boost longevity, improve heart health, reduce aging process, etc. But once you stop following this diet, you will end up gaining all the lost weight.
Also, the diet restricts a lot of nutrition and good calories too which are essential and you get from dairy and animals.
If you interested in boosting the quality of your life for long time, go for a diet that can be followed for a long duration or even lifetime and is sustainable without making you crave.
To know more about similar diets refer Body Reset Diet and Keto Diet for beginners and receive utmost benefits to improve your overall health. All you have to is go for the diet that is suitable as per your eating habits and requirements.
Happy Weight Loss!