Best Keto Breakfast-Things to Include
Starting a day with an empty stomach is not a good idea to go. Breakfast is believed to be the most important meal you take in your entire schedule or day as it fuels you with energy and pumps you to carry all the activities of the day efficiently. The ketogenic diet is one of the most tremendous diets for weight loss as well as toning the body. Best keto breakfast includes a meal with very low carb intake and high fats.
High Fats? Yes, you are supposed to consume high fats, intermediate protein intake, and very low carb intake. It is not necessary that you keep counting calories in the keto diet, but do take care of your macros. The aim is to remain in a state of ketosis.
To all of you who are troubled and have a headache in deciding what to prepare today, presenting you with a list of the best keto breakfast ideas and things that must be included to obtain the most amazing results. HERE YOU GO, look at these delicious recipes that you can easily regale with your groggy-eyes.
Best Keto Breakfast
1. Keto Hot Chocolate
What is better than to start your day with a creamy, delicious hot chocolate that's not just toothsome and is extremely healthy? The best keto-friendly option for chilly winters made with unsweetened cocoa powder and heavy cream. For dessert lovers, here comes the best keto breakfast in delectable taste.
2. Keto Cereal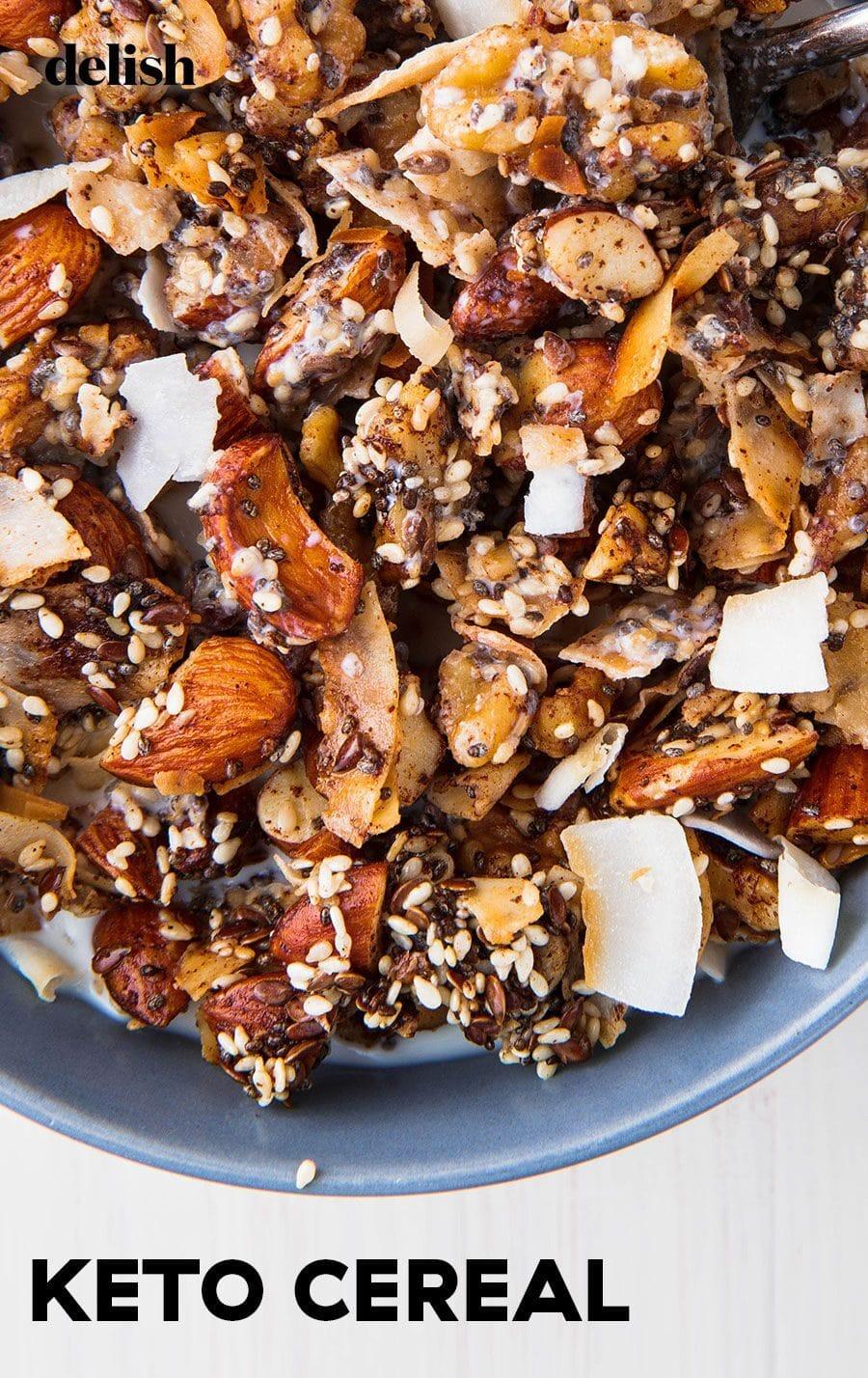 Prepare a big batch of this Granola and eat all week long. Do not forget to top the recipe with Keto ice cream. Keep it at room temperature in a light container to store. You can consume it for 2 to 3 days straight, saving a lot of time. It is the best keto breakfast in terms of time and luscious taste.
3. Keto Sausage Breakfast Sandwich
A delicious meal, indeed. Use sausage patties, avocadoes, and eggs to prepare this toothsome dish. Heavy cream and red pepper flakes enhance the taste and make it your all-time favorite go-to breakfast. Remember including avocados in all your meals.
4. Keto Seed Cracker
A crispy breakfast is a solution to all the problems. This seed cracker has an amazing nutty taste of sesame seeds. You can make it with your evening meal too, it's light and extremely healthy. Probably the best keto breakfast recipe for all crisp and seed craving people.
5. Keto Pesto Chicken Casserole
Olives, Pesto, feta cheese united with creamy chicken serves as a great breakfast with low carbs and high protein. Keeps your tummy full for a longer time. While a lot of you tend to go vegan during ketosis, if you're yearning for some casserole, go for this best keto breakfast. You can also include this recipe in dinner as well as lunch.
6. Cinnamon And Cardamom Fat Bombs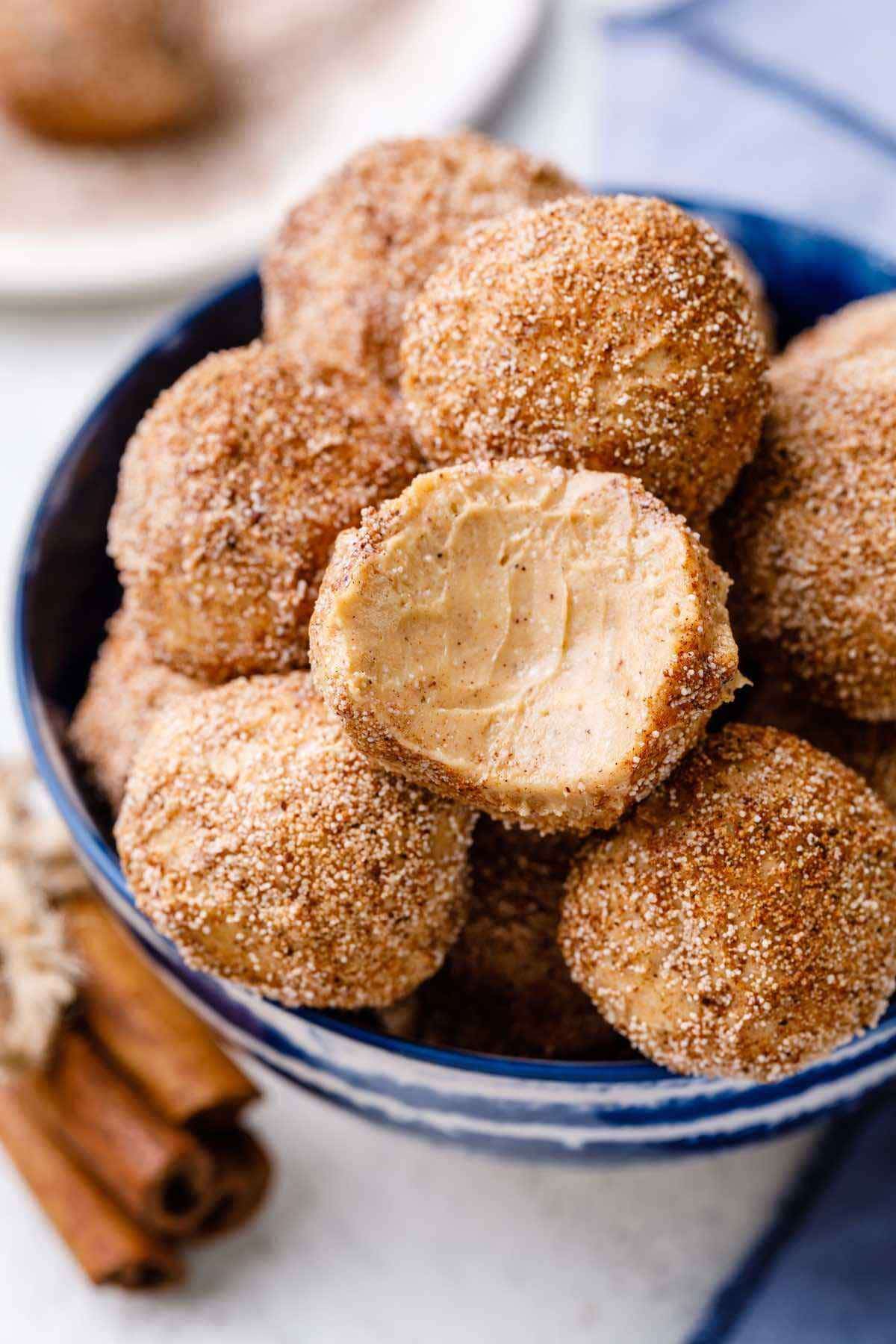 Tiny amount but delicious. It acts as a perfect keto snack served with your coffee and hot chocolate. Fat bombs are extremely crucial and luscious for ketosis and the ketogenic diet.
7. Cranberry Kale Salad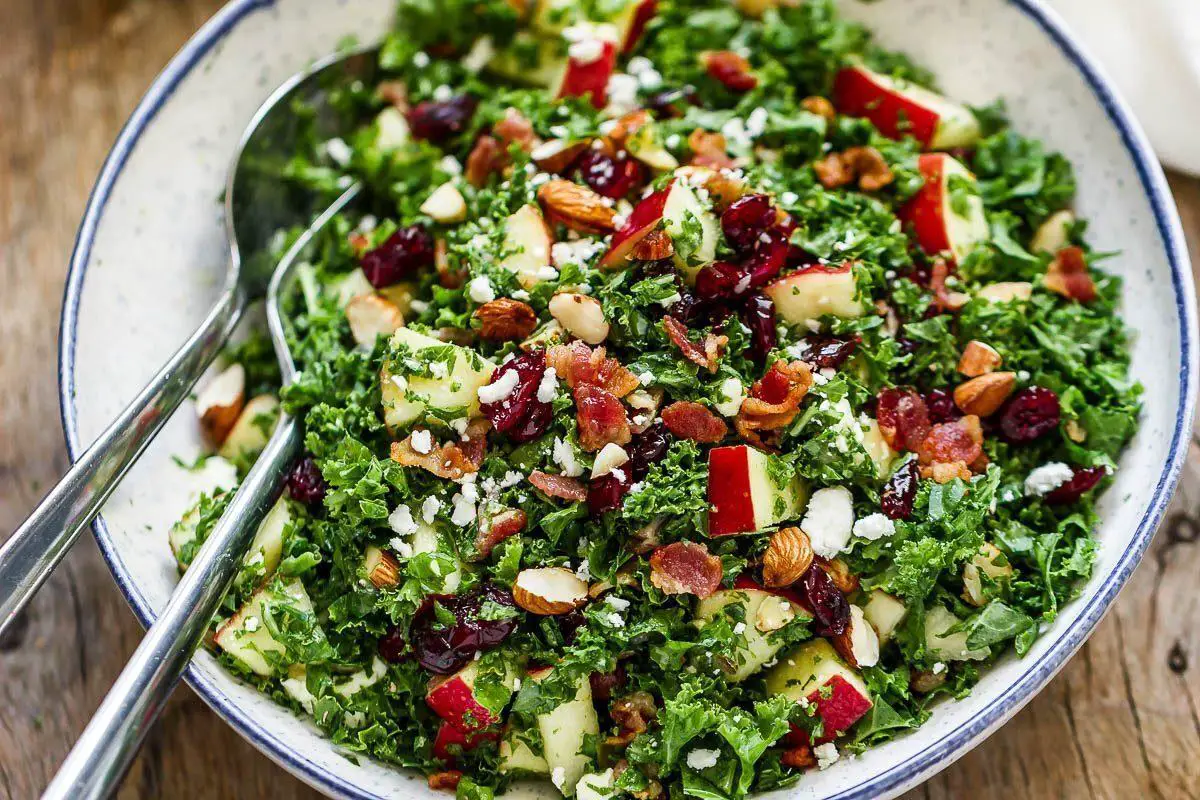 For working moms out there that do not get enough time to prepare a wholesome breakfast, this amazing salad is a great go-to option. Enriched with the goodness of Veggies and keto ingredients, can be prepared in a few minutes.
8. Keto Loaf Bread
Yes, You can consume bread, given that it's made up of almond flour instead of regular wheat flour. Use a lot of xanthan gum and eggs to keep the bread sliceable and moist. Definitely a go-to and best keto breakfast for all those who missed eating bread after ketosis.
9. Keto Pancakes
Who doesn't love mouth-watering pancakes? One of the most searched, trending, and best keto breakfast recipes. Some people might wonder how can they eat pancakes while still maintaining the low carb requirements? Keto pancakes do exist. The secret to this recipe is a lot of eggs and cream battered with either almond or coconut flour. For a sweet, delicious taste, top the recipe with fresh strawberries and your favorite maple syrup. Get ready to enjoy these delicious yet healthy keto-friendly pancakes.
10. Packed Vegetable Frittata
Wanna go for a solid, wholesome breakfast? well, a veggie-packed frittata is the best keto breakfast choice for you then. Use bell peppers, broccoli, or greens as the vegetables. Use may also incorporate sausages, meat, or bacon to enhance the protein fat ratio. Fill the mixture with melted cheese and you are good to go. Enjoy the rich authentic taste of this frittata.
Ingredients To Include In Keto recipes
You can include options having low carbs and high protein. Some are mentioned below for your reference:
Fish and seafood.
Cheese (healthy and delicious)
All the vegetables that grow above ground like avocados, tomatoes, cauliflower, cucumber, spinach, brinjal, etc.
Meat
Eggs
Natural fats like butter, olive oil, etc.
These are few ingredients use can incorporate in the above meals or make unique meals combining these ingredients for making healthy keto recipes of your choice. Always use natural sweeteners in keto recipes instead of artificial ones that are blended with chemicals. Also, it is a very crucial process of the ketogenic diet to avoid ultra-processed food.
Do not forget to Calculate the fat and protein content in all the meals you are preparing to keep insights and track your meals and weight.