A Detailed Overview Of Body Reset Diet For Beginners (Answering All Your Questions)
There are numerous diets trending all over the internet these days like Intermittent diet plan, keto diet, paleo diet, and many more. Stuck with a variety of diet plan options and not able to estimate which diet will help you lose weight and remain in fine fettle? Well, reviewing all the diets needs time and patience, but the Body reset diet is gaining immense popularity these days.
It's a trending 15-day pattern of eating that has been used by several people including famous celebrities. It is suggested to an easy, simple, and relatively healthy means that promotes the body to shed fat fast and boost the overall metabolism of the body.
But you might be wondering if these claims really stand the scrutiny?
Bringing you a detailed overview of the body reset diet and how you can try this diet to gain the utmost benefits while consuming amazing recipes that will be shared, let's dive into the details and discuss the pros and cons of the body reset diet.
What Is The Body Reset Diet?
Harley Pasternak is a celebrity trainer that holds extreme knowledge of health and nutritional science. He is the one to create the body reset diet and gave the idea of relying solely on fruit and vegetable smoothies along with small meals.
According to Harley Pasternak, the more results you see on an early basis, the more you will stick to a diet in general, which is quite true for many people over here who are struggling to lose weight for the past few months and not getting enough results and motivation to continue further (received scientific support)
It is a 15-day routine divided into phases. The aim of the body reset diet is to kick start the weight loss journey in the first 5 days itself using meal plans that are extremely low in calories like 1200 to 1400 calorie meal plans. You will be advised to stick to a basic exercise routine too for example covering a distance of 10,000 steps or light exercise at home that complements your diet plan.
If you are confused about the smoothie recipes you can refer to the book launched by Harley Pasternak titled "The Body Reset Diet: Blast Fat, Power Your Metabolism, and Shed Pounds In 15 Days". It's tried by various athletes and Kim Kardashian West. This book has all the necessary meal plans you require to prepare toothsome smoothies and snacks that will complement your weight loss journey. The recipes are designed in such a way that it will minimize your time in the kitchen and leave you in a state of calorie deficit.
There is no exact calorie count for each recipe. This is a smoothie diet and you can expect calories around 300 to 350 per smoothie you consume. For the snacks prepared the calorie count would be 100 to 150 and meals included will have a calorie count of 360. Together you can calculate the calories to be somewhere near 1300 on average.
How To Start A Body Reset Diet
If you're looking to incorporate a body reset diet in your routine, well look no more.
This diet is divided into 3 phases each containing 5 days of diets (For those you want to shed fat faster and sooner for any occasion). In each phase, you have to stick to a given diet plan which is different from the previous phase, and an exercise routine that is not too harsh for people who don't like to work out.
Detailed Overview Of 3 Phases In Body Reset Diet
Phase 1 (For the first 5 days): It is the most difficult and hard to sustain phase as your body suddenly goes through a lot of changes. You are supposed to replace breakfast, lunch, as well as dinner with different smoothies. You can have 2 low-calorie snacks per day. For exercise or activity, all you have to is complete 10,000 steps a day.
Phase 2 (Next 5 Days): You will have to replace any 2 meals with a smoothie which means you can eat one full meal in solid-state and again 2 snacks. For exercise, again you have to complete 10,000 steps a day plus resistance training for 5 minutes using different exercises.
Phase 3 (Last 5 Days): It is the time to replace only 1 meal with a smoothie and has 2 low-calorie meals along with 2 snacks a day. Physical activity for the third day will include walking 10,000 steps, 5 minutes of resistance training by including 4 different exercises daily.
You will witness an evident change in your body after you follow this diet routine. Now you might be wondering what to do after 15 days? It's a common mistake people make. Most people will stick to a diet plan for 15 days and then again start eating the same way they did before, which puts a lot of stress on the body and digestive system.
After completing the standard 15 days of body reset diet, You have to stick to the diet plan you have followed in 3rd phase of this diet. the only addition you are supposed to make is free meals twice a week. Yes, you may eat whatever your heart desires freely twice a week as a reward for your patience and hard work. This is really great as you will not feel deprived anymore and will let you keep going as when you put pressure on your body and completely deprives it of what it desires, you will end-up binge-eating.
After completion of 15 days, there is no mentioned end limit to the body reset diet and you can follow the diet of the third phase throughout the life to remain healthy and slim.
Various Benefits Of The Body Reset Diet
Although it is not studied too much, some important principles it provides have certain scientific shreds of evidence and reasons associated with it. Giving you some potential advantages of the body reset diet.
Helps you lose weight at the beginning itself
It is effective for early weight loss (In the short term at least). The principle behind weight loss is remaining in a calorie deficit condition. Which means you have to burn more calories than you take. Since this diet plan consists of low-calorie smoothies that are completely made of fruits and vegetables, it will put you in a state of calorie deficit more likely.
The regimen of this plan also includes burning calories through the mentioned physical activities. As you know an average adult consumes around 2000 calories a day (which are calories for maintaining weight), but this plan reduces the intake to 1400.
Some people claim to lose nearly 8 pounds sticking to this diet in 15 days. However, you could not expect the same as there are many factors involved when it comes to losing weight like weight, age, height, sex, etc.
Keeps you motivated in the starting days
Although 15 days is a very less span of time, seeing evident results so fast keeps us motivated so that we can continue the body reset diet for the long term. This is because the rapid loss in weight has been linked to diet success in the long term. Similarly, a low rate of weight loss initially is connected with high dropouts from the planned diet be it keto or any other form.
High Nutrition Food In Body Reset Diet
The focus of this diet is including food that has great nutritional value like vegetables, fruits, legumes, whole grains, lean protein, nuts, and dairy that is low-fat.
A balanced diet never disappoints a healthy body as it provides an array of all the necessary and essential vitamins and minerals. This diet is loaded with fibers and whole-grain food.
Not only high-fiber diet aids in weight loss, but it is also associated with a low risk of type 2 diabetes, certain cancer, heart disease, and chronic illness of other types.
Downsides Or Disadvantages Of Starting A Body Reset Diet
There is no doubt that you will end up losing weight in the initial days itself if you thoroughly stick to this diet plan, but it is associated with potential downsides.
It restricts Your Calories Overly
For people having a weight of around 79 kgs (175pounds), there are certain modifications that aids in weight loss. But in general, it only provides 1200 to 1400 calories for a person that is quite low to start suddenly.
Not only the reduction in calories is too low, but it may also lead to a deficiency in nutritional value. To make it simpler, a low-calorie diet does not constitute protein, carbs, vitamins, fats, and minerals your body requires to maintain optimal health.
Extreme restriction in calories will lead to low metabolism over time and even if you stop eating this way or put an end to this diet, you will witness a reduced muscle mass. Try including protein-rich food in the diet that may mitigate some loss in the muscle mass with exercising.
Hard To Keep Going With This Diet For Long Term
Researchers believe that any low-calorie diet works for losing weight only till the time it's followed strictly.
According to a survey or analysis was done by 500 people, the main cause of dropping out from this diet was the hunger level and a need of eating a solid meal. Smoothies are less fulfilling as compared to solid meals.
What To Eat In The Body Reset Diet
On a broader picture, you can eat low-calorie meals, snacks, and smoothies in this diet plan.
Smoothies For Body Reset Diet
Pasternak has not mentioned any size stipulations for any smoothy, but all the recipes he has provided in the book contains nearly 300 calories per meal.
Smoothies mentioned in the book to incorporate in the reset diet includes 4 essential or main components according to your preferences.
High fiber carbs: leafy green veggies like kale or spinach, fruits like oranges, berries, pears, apples, etc are rich in fiber content so these are preferred over other fruits, although you can use any fruit.
Protein: Tofu, fat-free yogurt, protein powder, etc.
Healthy fats: Nuts, seeds, avocadoes, etc.
Liquid base: flavored water, non-dairy milk products like soy milk or almond milk, water, low-fat milk, etc.
You are not allowed to add artificial sweeteners or normal sweetening agents like honey, maple syrup, cane sugar, etc. In the book, you will see three different types of smoothies based on the colors white, green, and red smoothies.
Snacks For Body Reset Diet
You may eat 2 snacks a day of low calories throughout your journey of a 15-days diet reset plan. Keep in mind to reduce the calorie of these snacks by up to 150 calories. These snacks should be low in sugar or not contain sugar at all. They must also contain 5 grams of fiber and protein each.
Some examples of snacks to include are
Air-popped popcorn that is simply plain.
Peanut butter and celery
Edamame
crackers of whole wheat with cheese that is fat-free or low in fat.
Apple slices mixed with daily turkey.
Meal For Body Reset Diet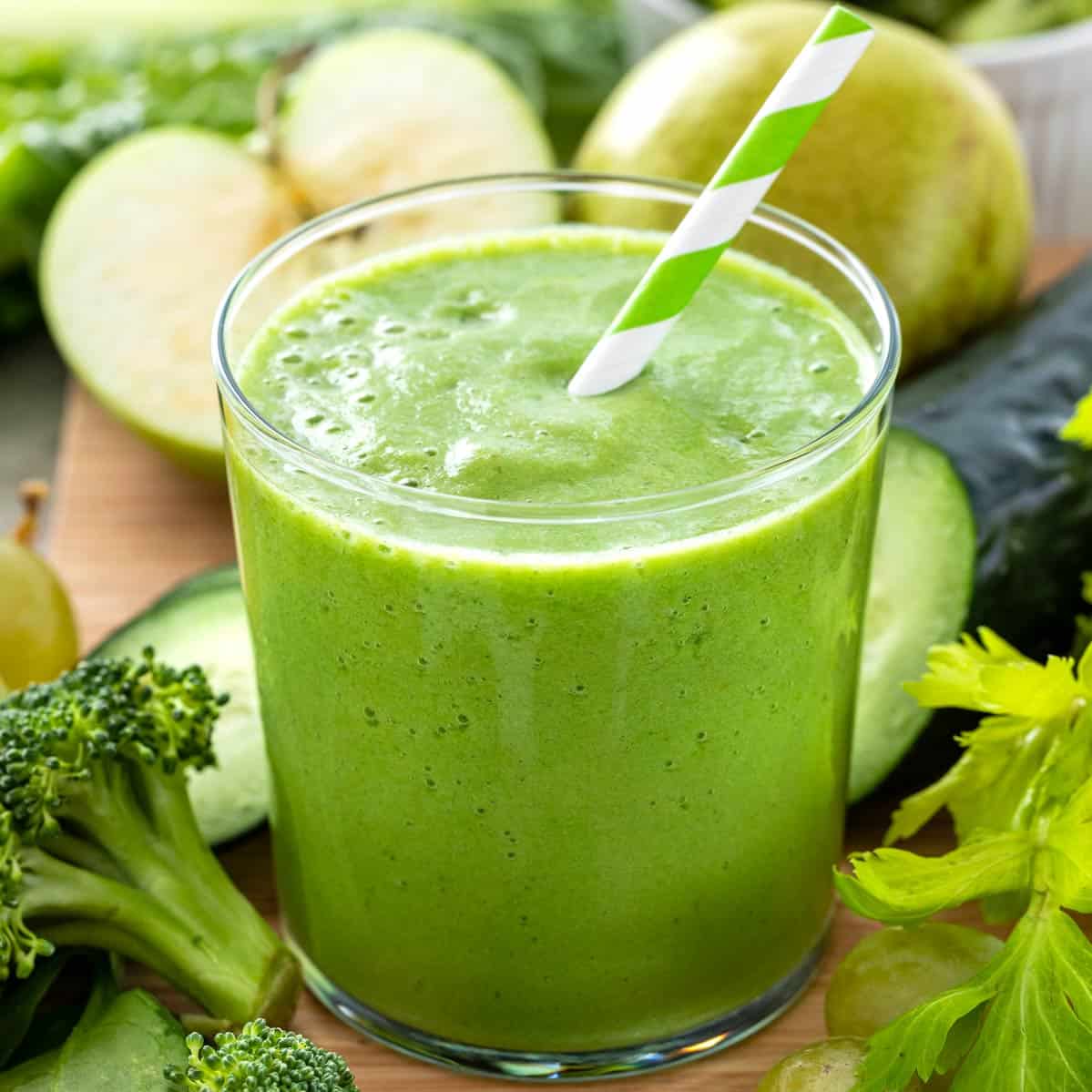 Here comes the most awaited and favorite meal to add to reset diet. You can include solid homemade meals that are eaten in phases 2 and 3. Advised and given calorie count in all the recipes mentioned in the book is between 230 calories to 550 calories per dish.
All the recipes included are filled with whole food that is not ultra-processed and refined. It contains a balance of fiber, protein, and healthy fats. Some examples are:
Sandwiches: prepare sandwiches made up of veggies, meat, whole grain bread, low-fat cheese, etc.
Salads: use leafy green vegetables, nuts, fruits, lean protein, legumes, etc with a dressing of olive oil that is homemade.
Soups: You have to keep in mind to use broth reduced in sodium, eat vegetables, lean protein, seasonings, soba noodles, or brown rice.
Egg-white: scrambles made with egg-white having low-fat cheese, vegetables, potatoes, whole-grain toast, etc.
Stir-fries: Shrimp or chicken breast like lean protein, seasonings, vegetables, etc.
In addition to these solid meals, you can also add low-calorie beverages like water, black coffee, flavored water, unsweetened tea, etc.
Food Items To Avoid When You Follow The Body Reset Diet
Although, the book mentions crucial ingredients to stick to while making or preparing your recipes, here are some food items you can totally neglect.
Yogurt, cheese, and full-fat milk.
Fried food or ultra-processed food.
Refined grains like pasta, white beards, etc.
Sugary beverages like soda, coke, etc.
Alcohol and wines.
Overall it is about avoiding the highly saturated fats that dairy contains. Refined grains are high in Glycemic index that is not good for blood sugar levels of the body and does not promote weight loss. Alcohols and sugary beverages decrease the ability to lose weight too.
Sample Diet or Meal Plan To Follow From Today For Body Reset Diet
Phase 1
Breakfast: prepare a white smoothie with plain yoghurt low in fat, fat-free milk, sliced apple, banana, cinnamon, and raw almonds that are extremely healthy.
Snack 1: Almond butter popped in celery sticks.
Lunch: Prepare a red smoothie for lunch made with blueberries, raspberries, orange, flax seeds, and vanilla protein powder. A fulfilling and tasty smoothie.
Snack 2: popcorn that is air-popped.
Dinner: It is time to prepare a green smoothie now. Use ingredients like spinach, pear, avocado, grapes, fresh lime, and plain greek yoghurt.
Phase 2
Breakfast: Again a white smoothie prepared using non-fat plain greek yoghurt, raspberries, peaches, ginger, and pistachios.
Snack 1: Hummus with whole wheat crackers.
Lunch: A red smoothie is best for this time. Use raspberry, almond milk, orange, and vanilla powder having protein.
Snack 2: Edamame boiled.
Dinner: Whole wheat bread or a roasted beef sandwich having good protein content.
Phase 3
Breakfast: Prepare a white smoothie made up of mango, greek yogurt low in fat content, pineapple, flax seeds, and banana.
Snack 1: Deli turkey slice with pears.
Lunch: Homemade soup of butternut squash.
Snack 2: peanut butter with crackers
Dinner: Vegetables and stir-fry chicken with brown rice.
These are sample meal plans to prepare. To add and learn about more recipes you may refer to the book by Harley and make recipes with your favorite ingredients that are readily available.
The Bottom Line Of Body Reset Diet Plan
No doubt you will witness a lot of changes in your body in the initial days itself and it's amazing to lose weight in a short span of time but cutting so many calories suddenly at a time may result in harmful effects that can deteriorate your health quality. It is also a good option to consult a dietician if you already have health problems.
Also, some people cannot face hunger issues, in this case, this diet is not meant for you as it will require you to cut down on calories too much and you will not be getting enough nutrients you otherwise consume regularly.