Since many people are updating their outdoor living style, it's high time that you need to get up and think of ways to decorate your deck exactly the same way you would decorate the interior of your place.
Don't let your deck be empty, and try to create an area that would provide you with comfortable seating. Make sure that sun rays don't harm you and you can stay relaxed. To make your work easy, we have provided you with the best deck furniture ideas so you can use your backyard quite well.
12 Best Deck Furniture Ideas.
1- Chairs.
Add chairs and make your deck more comfortable! Adding chairs to your deck is one of the most relaxing deck furniture ideas you can surely opt for. Find the best outdoor chair that suits your deck, but ensure that the chair you choose fits your space well.
If you have large decks, you should try docking chairs, and if you have a small deck, you must go for a porch swing bench. 
Once you have finished with your chairs, complete your look by adding patio cushions or throw pillows. You will easily get square-shaped pillows, so try to get a rectangular pillow for a creative look.
2- Coffee Table.
Transform your deck into a beautiful living room by adding a sofa and a coffee table for a perfect deck furniture idea. Choose the coffee table keeping in mind the shape of your deck. 
An oval or rectangular-shaped deck would look good if your deck is long. You can go for a round coffee table with a square-shaped deck. You can also add lights to make the environment more soothing.
3- Garden.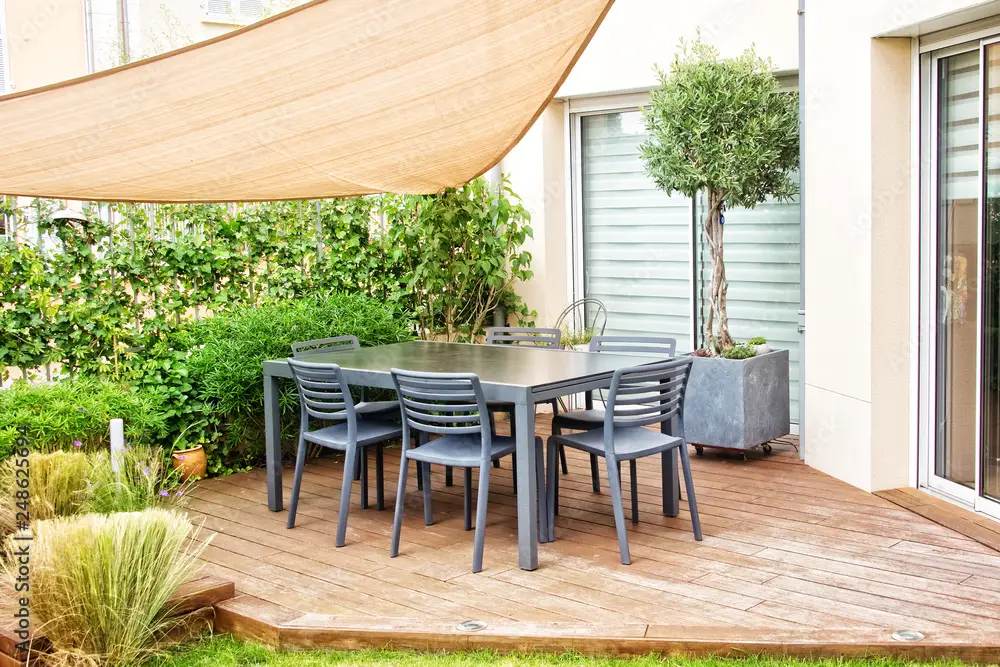 Creating a peaceful space by growing a garden is one of the perfect deck furniture ideas for your escape!
If you have plenty of space, then you can grow large plants in the ground. But if you don't have much space, then you can buy plants that would grow taller. It would help to prevent noise coming from your neighborhood as well. You can put long-legged plants there if your deck contains a railing.
4- Metals.
If you are thinking of choosing metal as your deck furniture idea, then make sure you don't buy the wrong metal. You can go for aluminum due to its lightweight, but it cannot stay outdoors during heavy winds.
You can also prefer going for stainless steel, but of superior quality; otherwise, there are high chances that it will corrode. Lastly, iron is also a good choice because of its elegance but is expensive. If you are sure you want metal, add cushions as well because sometimes metals are uncomfortable.
5- Rustic.
Feel close to nature by having wood for a different look for rustic furniture pieces of wood as your deck furniture idea! Try to find handmade pieces that provide you with a natural shape.
Since you are going with rustics, make sure that everything matches your backyard verandah and does not look fancy. For cold winter days, you can add a fireplace to feel warm.
6- Sofa.
Placing a sofa would be one of the perfect deck furniture ideas, offering you a lot of relaxing space. Select the sofa that fits well outdoors and must have resistant fabric. 
Add pillows to your sofa, coffee tables, and hanging chairs, so the entire design looks great. If you want to adopt a modern look, keep the fabric decent and go for white or grey colors.
7- Wood.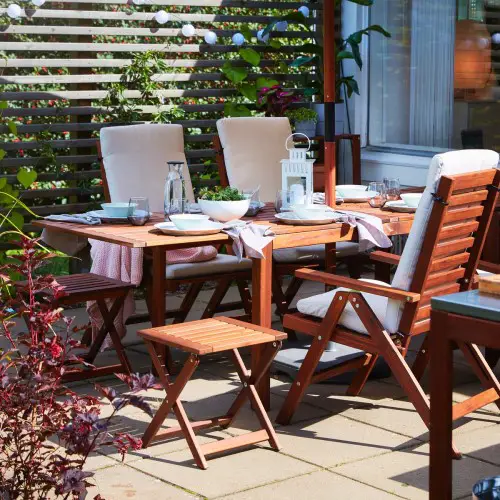 There are plenty of deck furniture ideas that make use of pallet wood. Though wood can be made durable by treating it with harsh chemicals, we need to safeguard it differently regarding deck furniture.
Instead of using pallet wood, you should go for teak or cedar as they are much better and resistant than pallet wood.
8- Cosy Fire Pit.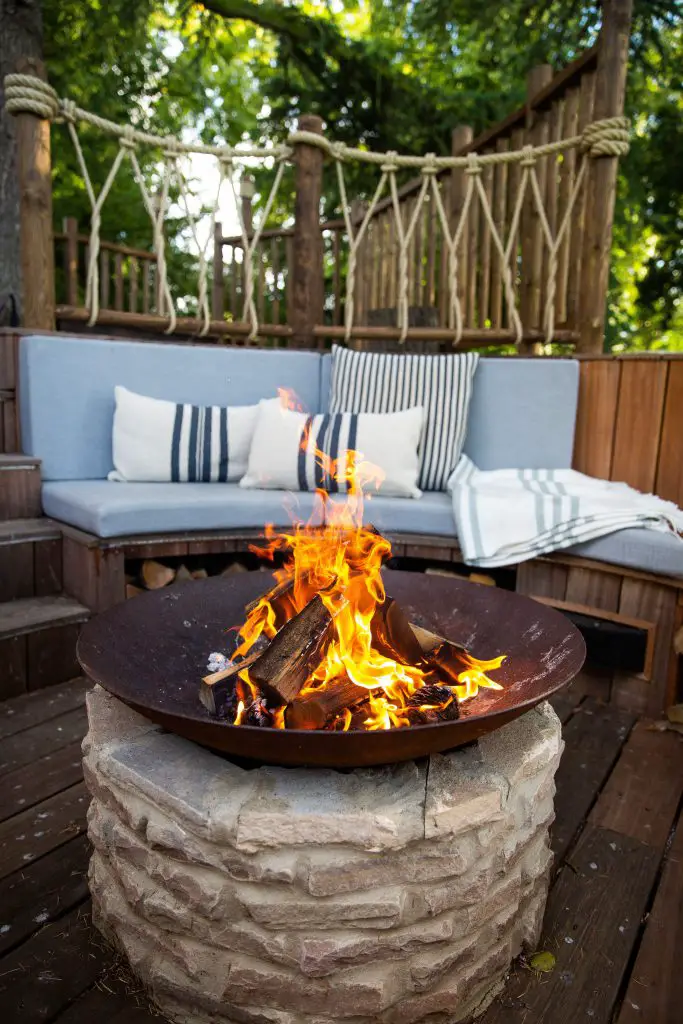 You cannot enjoy a fire pit without the right seating arrangement. Fire pits are one of the creative deck furniture ideas you can go for. You can add wood furniture around your fire pit area along with several chairs. You can even add a few pillows for a cozy look.
The next option you can prefer is the circular benches, which easily fit around the fire pit area and provides comfortable seating for everyone.
9- Papasan Chair.
Papasan chairs always remind one of marshmallows. Papasan chairs are way too attractive and considered best as deck furniture ideas. These chairs will not let you sit anywhere else and all the guests reaching your place would enjoy a lot.
So, you must prefer buying this round-shaped chair keeping in mind the space of your deck. Further, you can add back cushions as per your choice for comfort. Now, just enjoy the marshmallows and feel in heaven!
10- DIY cushions.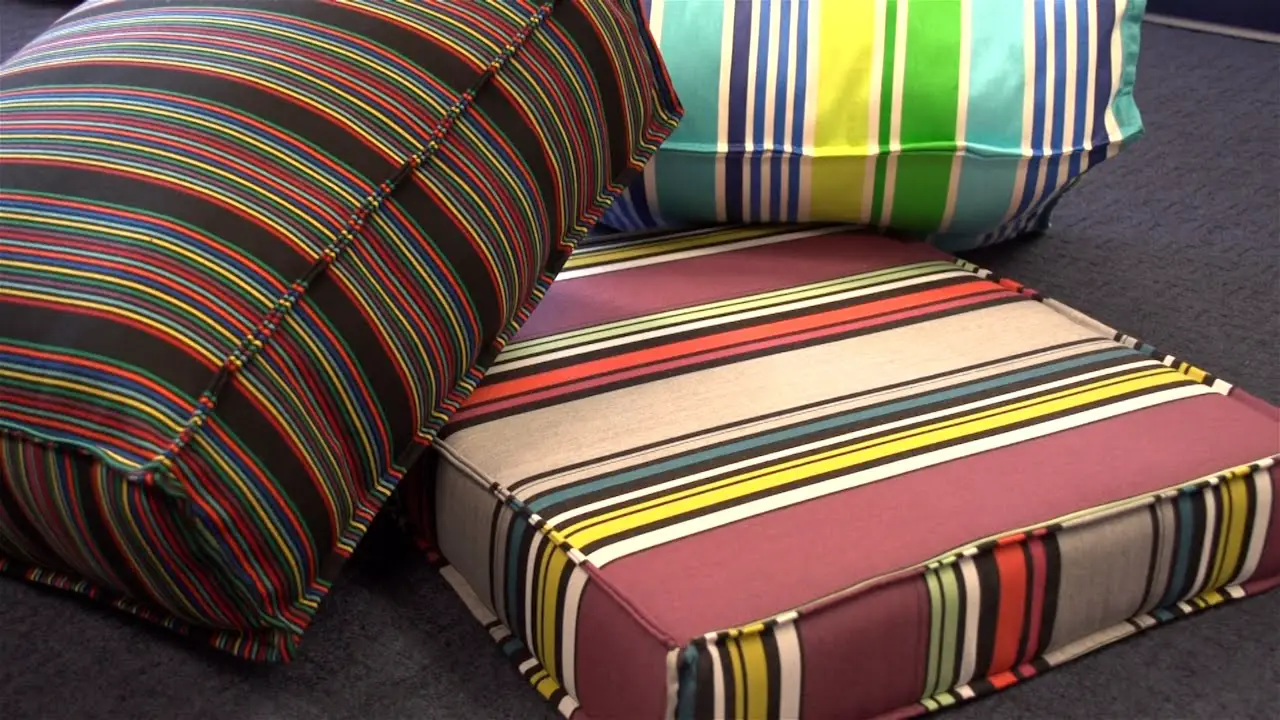 This deck furniture idea is usually for people with a low budget. If your outdoor cushions fade, you can transform them using fabric easily available in nearby stores. You can cover your throw pillows in colorful dish towels and if you don't have pillows, then try to make them using plastic bags.
This way, you can create comfy sofas using old pillows by covering them with fabric. You can buy fabric from the stores and do this DIY within 10 minutes for your backyard deck.
11- Wicker.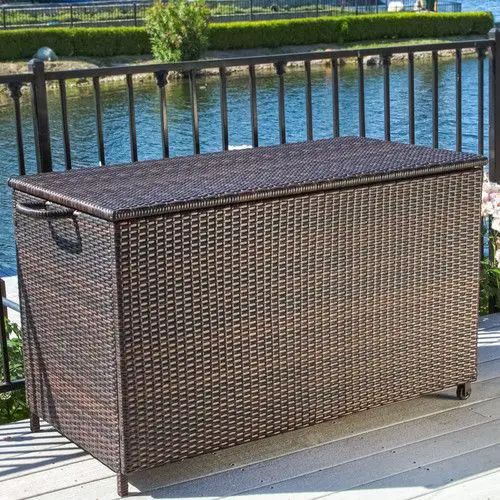 Wicker looks adorable as porch furniture with smooth texture. However, wicker isn't the most durable but is considered best to use on a covered patio. You can use wicker for your sofa.
So, if you are thinking of elegant deck furniture ideas, you must try outdoor wicker. You can get great ideas to use wicker furniture fruitfully.
12- Pool.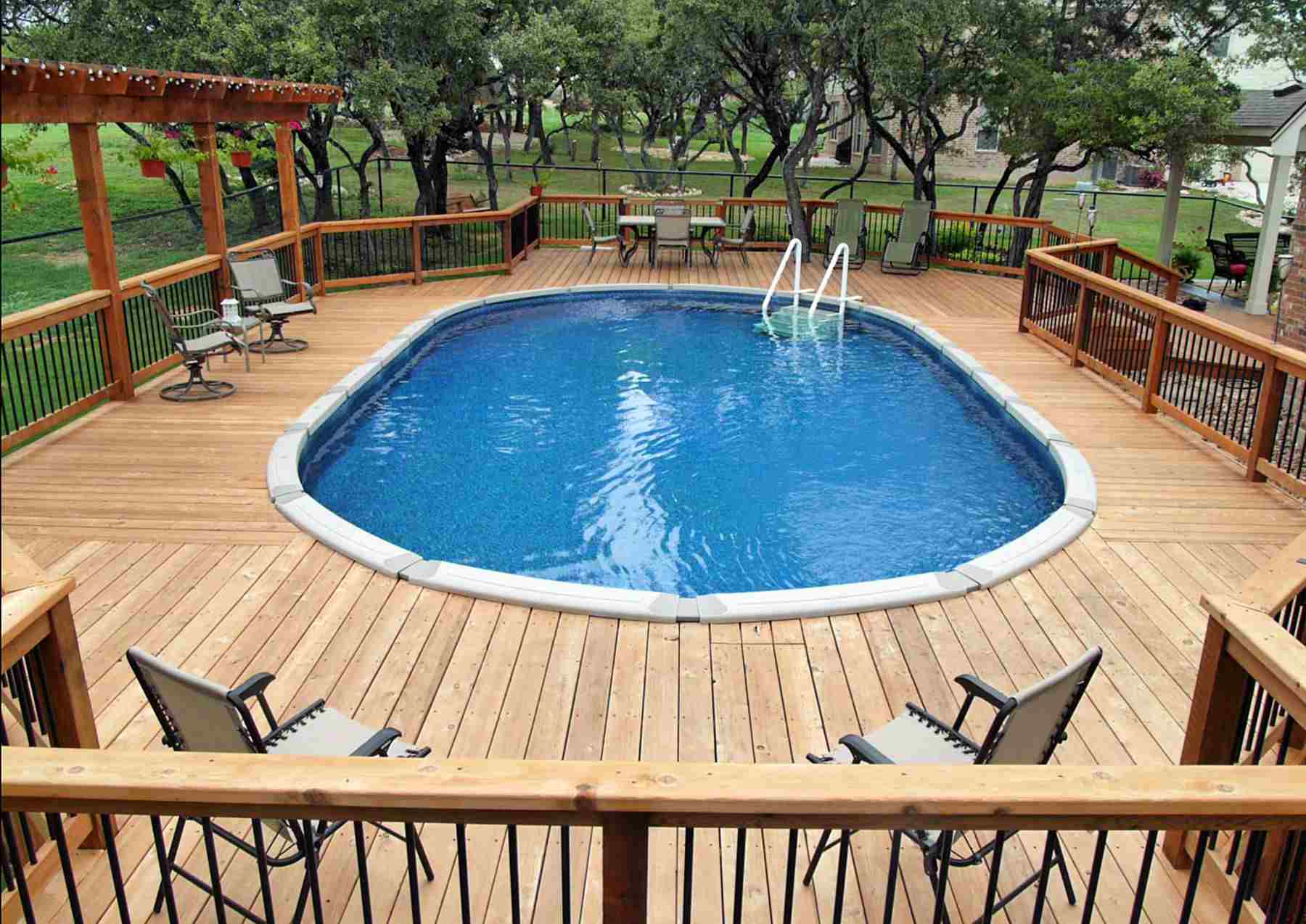 Having a pool is one of the best deck furniture ideas that adds a playful element to your courtyard. You can complete this peaceful escape by having long chairs as you can easily stretch your back and enjoy the sun.
You can also go for decking chairs available at a low price or lounge chairs made of plastic. If you want to feel like you are in a resort, then you must prefer all wood chairs and a soft cushion for more comfort.
Cessation | Deck Furniture Ideas 
It's very easy for people to choose furniture for various spaces of the house, but when it comes to deck furniture, it becomes quite complicated. You must begin by listing furniture styles and designs that you think would be perfect for your outdoors. In this article, we have provided you with the best deck furniture ideas, which will surely help you to enhance your deck.