If you go for renovating your entire kitchen, it will also be expensive and time-consuming. For people living on rent, it's totally not worth it. A backsplash is a large part of your kitchen; moreover, it's something you work and look at every day, so you should update your kitchen backsplash to look cool and serve its function well.
So, in this article, we have provided you with the simplest and most affordable ideas using which you can upgrade the entire look of your backsplash.
11 Best Cheap Backsplash Ideas.
1- Paint your Backsplash.
One of the easiest and cheap Backsplash Ideas is to add color to your backsplash. You can simply paint your existing wall to add shine to your Backsplash. You can prefer going with vibrant colors to make your tile look beautiful.
Don't look for complex painting methods. You can go for stenciling as it completely changes the tiles' look.
2- Go for a beadboard backsplash.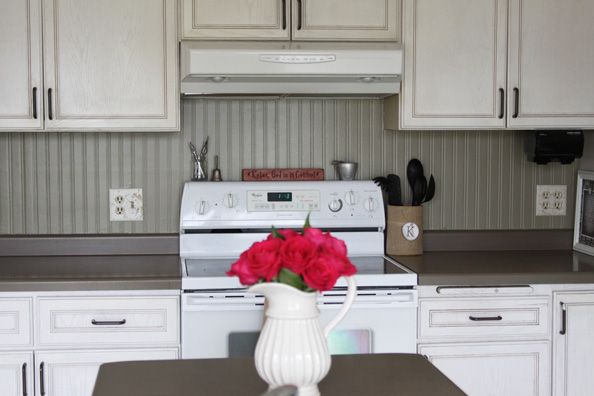 Using a beadboard is a cheap backsplash idea that will leave your kitchen with bright white color. You can easily install a beadboard in one big sheet to completely fit the space of your Backsplash.
Also, you don't need to search your current backsplash because the beadboard can be easily set up over your existing one using glue. And its weight is also light, making it easier to install it. In case you don't want an all-white color, then you can paint it as per your choice.
3- Use peel and stick tile.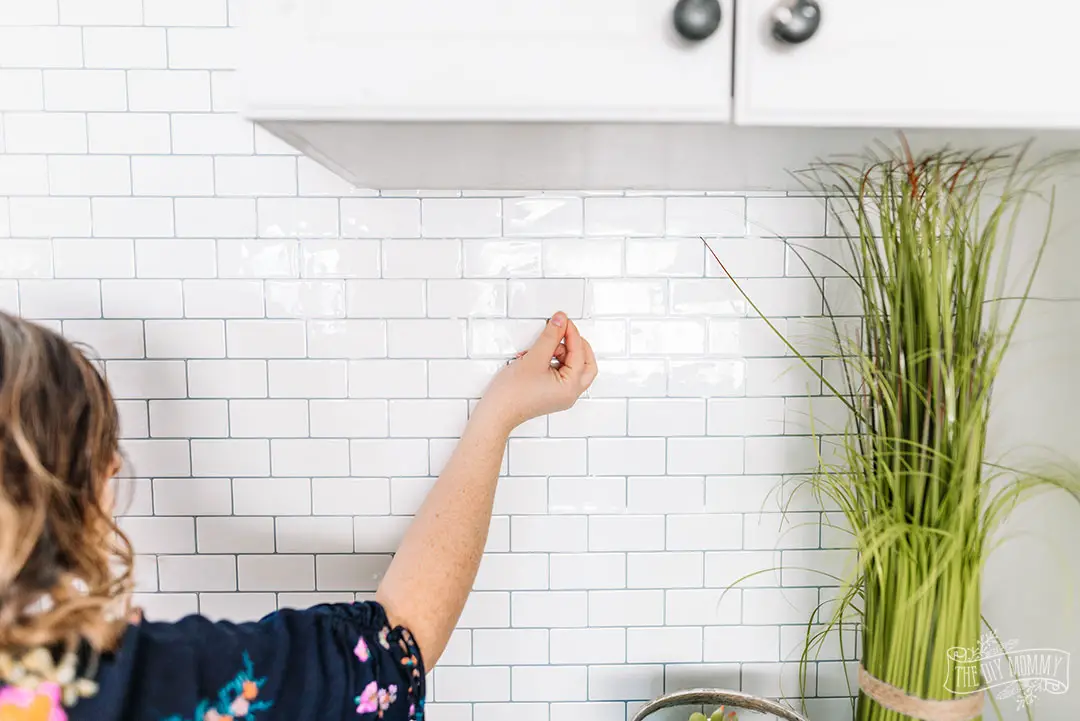 Peel and stick tile is a very typical cheap backsplash idea that provides you with a perfect look without any issues. Using peel and stick tiles is a time-consuming option that does not create any mess.
These sticky tiles don't attract moisture and are resistant to heat. You can easily detach these tiles if you want to change your design within a year or more.
4- Make a Metal Backsplash.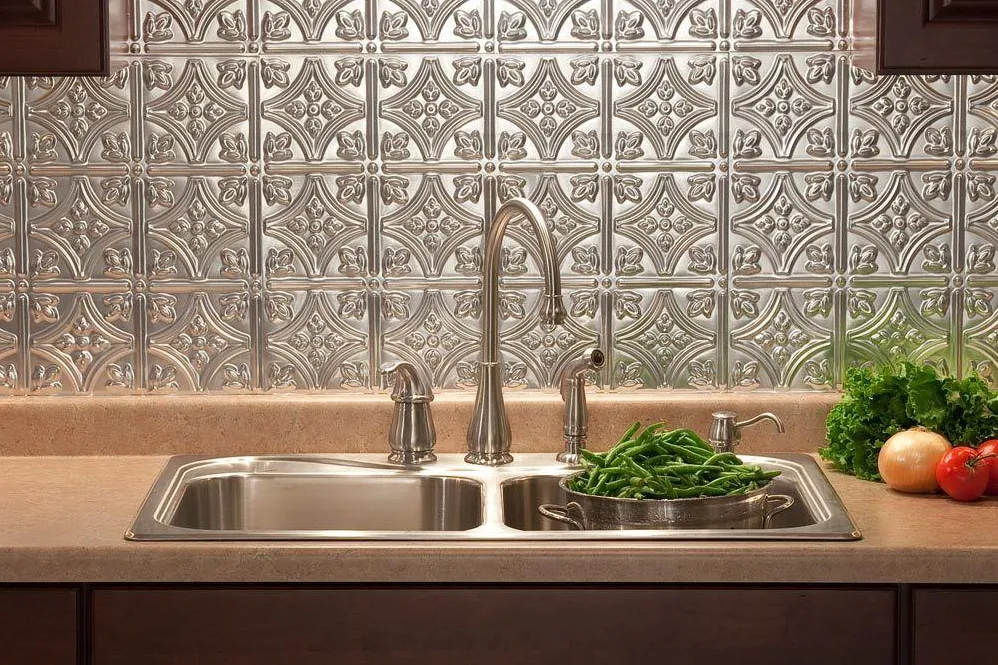 You can think of making a beautiful metal Backsplash out of your roof tiles as it is one of the best cheap Backsplash Ideas. You can easily buy these tin tiles, which will leave your Backsplash look adorable.
These metal roofing tiles really look luxurious or quite expensive, but in reality, they are affordable. You can easily fix these decorative metal tiles over your existing ones with glue.
5- Go for laminate wood flooring.
Pallet walls are trending right now, and many people are preferring them over other types. But making use of real wood will be costly, so you can prefer using a laminate wood flooring method as it is one of the cheap Backsplash Ideas that will give a cool look and a homely vibe. It's much cheaper compared to tile or real wood.
Laminate flooring is very easy to install as it's simply cut and then fits your space by using a Brad nailer in a large quantity.
6- Go for Brick Panelling.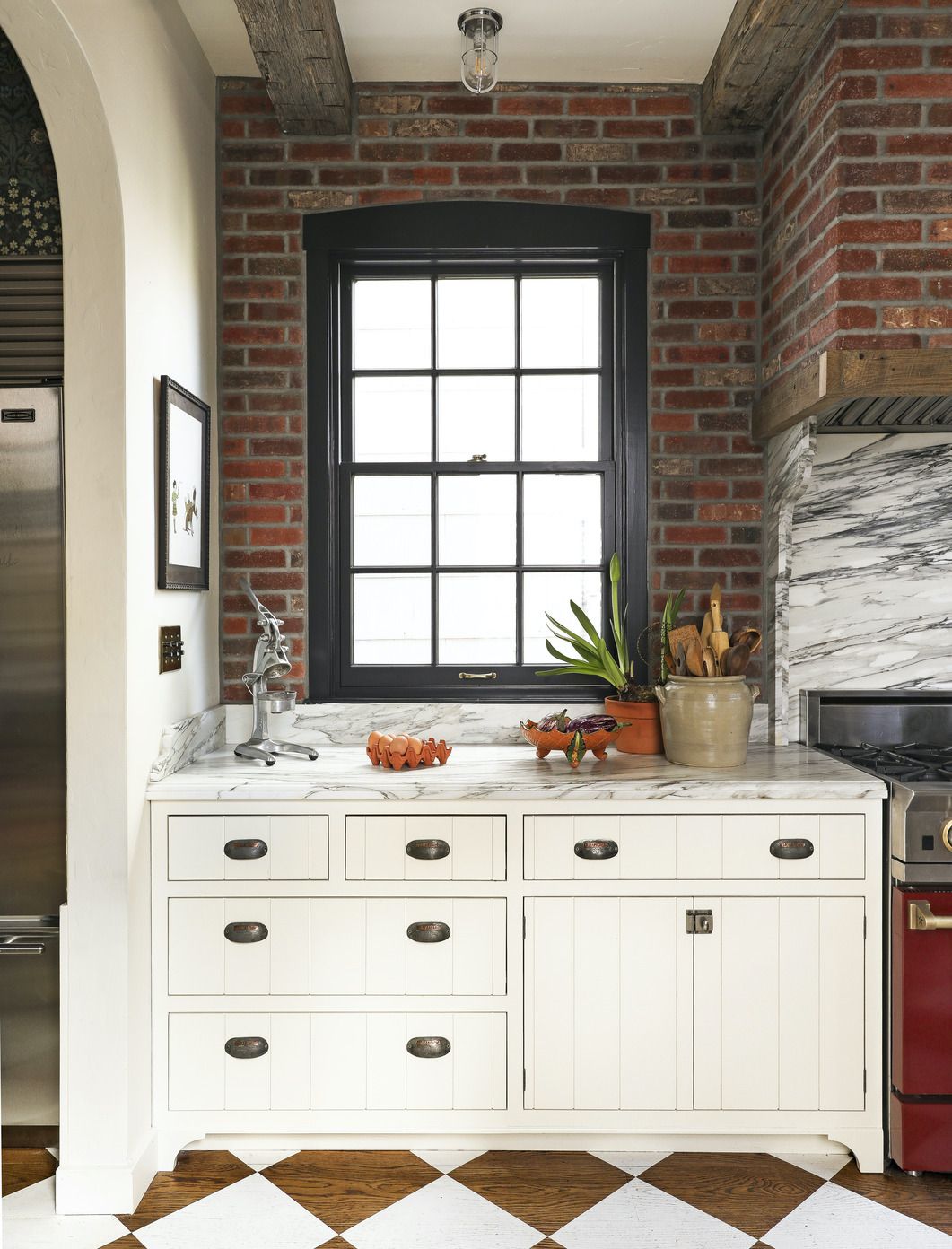 You can prefer using brick paneling as it's one of the easiest and cheap Backsplash Ideas, which adds light and color to your space. It's an easy DIY backspace idea that looks really bona fide and original. 
People will surely ask you whether you have used a real brick or not because of its authentic look. You can install this brick paneling on top of your existing one. Also, you can easily paint or whitewash it as per your choice to give it a different style or look.
7- Epoxy paint existing tile.
This is one of the simplest and cheap Backsplash Ideas to enhance the outdated Backsplash that doesn't serve you well. 
You can paint your tile with epoxy in your kitchen or bathroom, and it will look great. However much your kids might try to spoil it, you will notice that it will stand all in good condition. Rest, if you don't like the glossy white color, then you can go for chalk paint of any color of your choice. You can even apply a sealer to make it water-resistant for your kitchen.
8- Simple look with ceramic tile.
A ceramic tile backsplash can be expensive, but when you use it for a small kitchen, it is one of the cheap Backsplash Ideas that will surely not break your bank.
Even though it needs labor, if you want to tile only a small area, then you can do the entire work by yourself. You can try to install the ceramic tile backsplash by yourself. You can go for shades like gray or mossy green to add more style to the entire look.
9- Try chalkboard paint.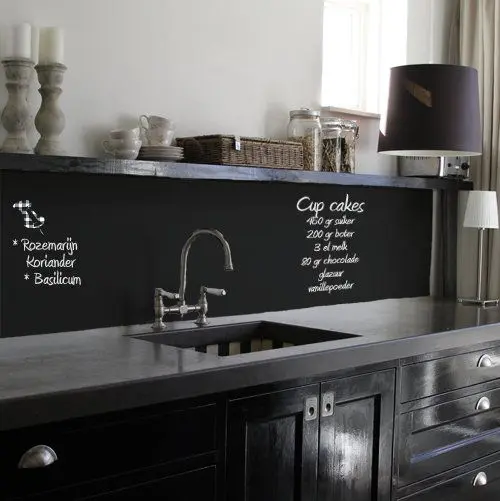 Chalkboard paint is one of the cheap backsplash ideas that adds a special touch to your kitchen. One fun element is that you can add your daily reminders or notes on your kitchen walls so that you don't forget anything.
You can even prepare your own chalkboard paint recipe. Simply apply the paint to the panel and then attach it to your kitchen wall, and accordingly, you can remove the backsplash as per your choice.
10- Experiment with microcement.
Microcement is one of the cheap Backsplash Ideas, which is a perfect option for your Backsplash. Since concrete and cement are all expensive and rage, many companies have opted for affordable ways to meet customers' demands.
Microcement comes in different color options, and its overall cost is also quite less. Also, its artistic finish may look similar to polished concrete, but in reality, it's not the same.
11- Use of plywood.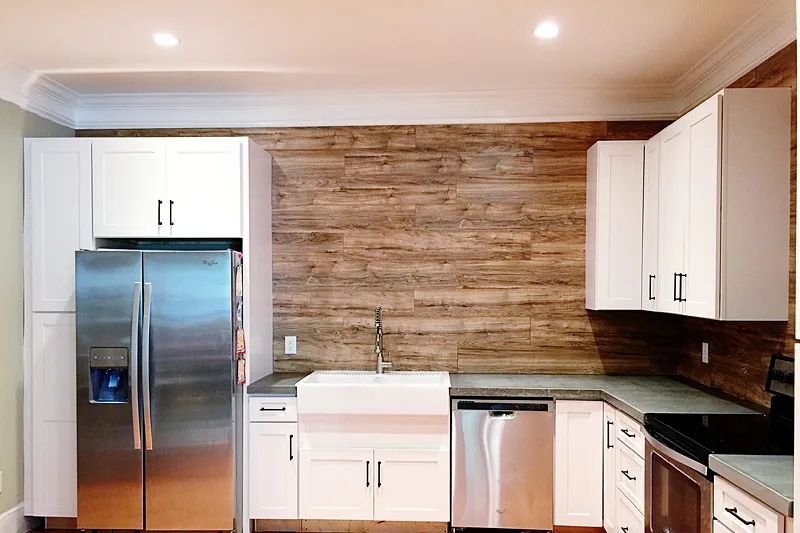 The use of Plywood is a beautiful and one of the best cheap Backsplash Ideas that will help you get a sort of industrial look. So if you want to get this look, then this option is great for you.
If you want to add some color, then you can do so. You can also use a wax sealant that provides you with a cold finish.
Cessation | Cheap Backsplash Ideas
In this article, we have provided you with a few cheap Backsplash Ideas that will make your Backsplash look attractive. Every Backsplash Idea is something you can do on the weekends, and they are also budget-friendly. So, if you are also looking for inexpensive yet modern ideas, go for the ideas provided above.