15 Best Romantic Movies of The Year to Binge-Watch in 2021(get ready to surf Netflix)
Nothing ever vanquished the comfort of your cozy sofa or loungewear, with your favorite hot chocolate and popcorn. The cherry on the cake is your favorite person lying beside you if not, grab your essentials and go for it, prepare yourself and grit your teeth for these movies and brace to get heartbroken in the first half of these movies and delighted at the climax, because why not?
Although this year has been a bit harsh on many of us, it has given us some really brilliant movies to watch over and over again and never get tired of. It has given us Old Fashioned love full of letters and musicals with an absolute mind-boggling introspection. Many of us are fond of reading Novels and are extremely HOPELESS ROMANTICS as we create scenarios of that sort and the same stuff in our brains cooking romantic stories. 2020 is not letting us out to enjoy with friends outside, grab your snacks and fat cup of coffee, and lay down to watch the best romantic movies.
In real-life scenarios, we go through heartbreaks, crying, getting over that someone close to our heart, fake love, not so genuine relationships, and for god sake what NOT. But, it is not so in the movies, the way these movies has portrayed each emotion is worth binge-watching. Without boring you and wasting further time, let me take you straight on to the list of best romantic movies of 2020.
1.To all the boys 2: P.S I Still Love You.
[media-credit name="Parade" link="https://parade.com/991318/alexandra-hurtado/to-all-the-boys-ive-loved-before-2/" nofollow="true" align="aligncenter" width="1240″]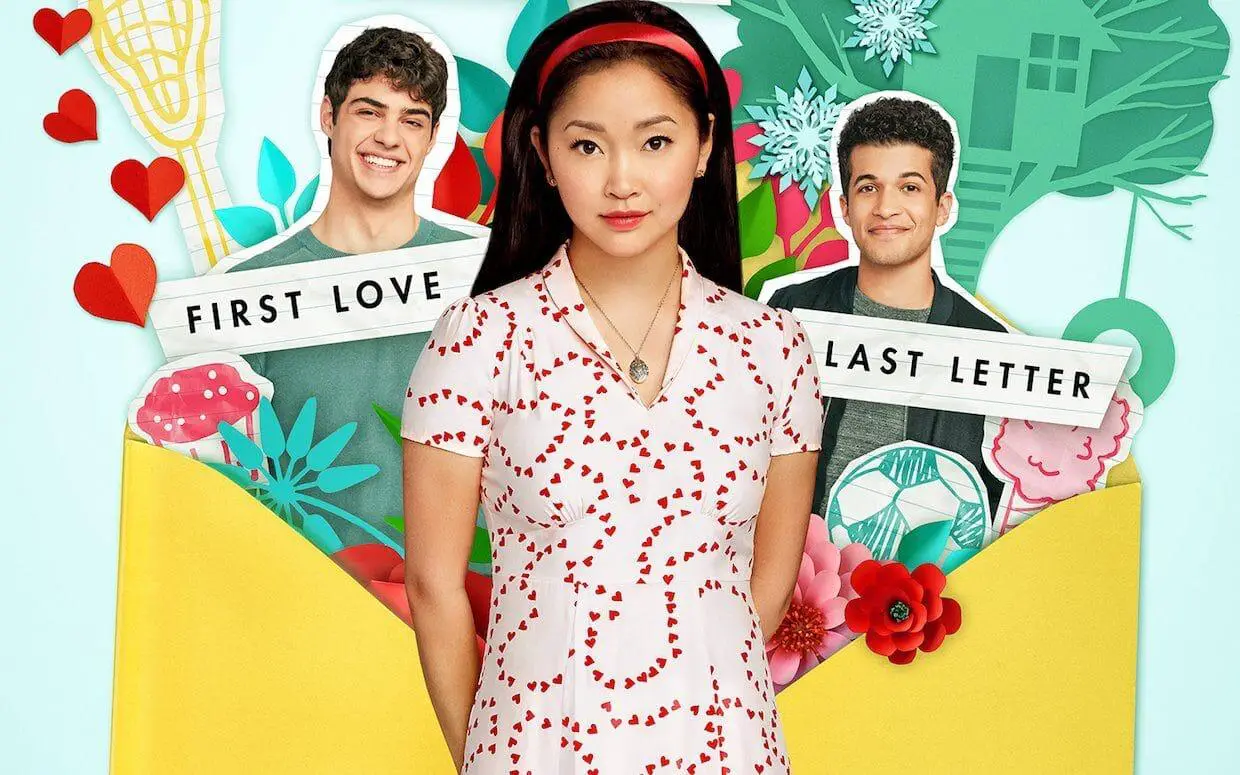 [/media-credit]
Without a doubt, one of the best romantic movies of this year is this sequel of previously released To All The Boys I Have Ever Loved starring Noah Centineo, Lana Condor, Jannel Parish, Holland Tyler, Anna Cathcart, Jordan Fisher, and Madeleine Arthur.
Watch Peter Kavinsky and Lara Jean go through a roller coaster ride after they finally decide to lose their grip on the "fake Dating" stuff and grow their perfect yet no so perfect relationship unwitting of the return of John Ambrose McClaren, another school crush of Lara Jean and Peter Kavinsky's best friend.
2. Come As You Are
[media-credit name="The Guardian" link="https://www.theguardian.com/" align="center" width="696″]
[/media-credit]
True-love is not only about loving another soul deeply and completely, it is also about understanding our worth and loving ourselves. Come as you are is another masterpiece and one of the most romantic movies starring Gabourey Sidibe, Ravi Patel, Grant Rosenmeyer, and Haydon Szeto.
This movie involves three young men having some disability that departs off on a cross countryside to Montreal for the sole purpose of losing their virginity and realizing the love for friendship and self-love.
3. The PHOTOGRAPH
Yet another best romantic movie of this year for all romance genre lovers is The Photograph starring Issa Rae, Courtney B. Vance, Y'lan Noel, Chelsea Peretti, and LaKeith Stanfield.
The story is about the estranged daughter of a popular photographer who falls in love with a journalist who's meant to investigate her late mother's life. The daughter named Mae, couldn't help falling in love because Love has no definition nor boundaries. It may happen with anyone at any time. Isn't it?
4. West Side Story
[media-credit name="Amazon" link="https://www.amazon.com/West-Side-Story-Natalie-Wood/dp/B0017VQB40″ nofollow="true" align="aligncenter" width="1080″]
[/media-credit]
A treat especially for music lovers, West Side Story starring Ansel Elgort, Rachel Zegler, David Alvarez, Ariana DeBose, Josh Andres Rivera, Paloma Garcia Lee, Maddie Zeigler, and Ana Isabella.
Being one of the best romantic movies, it involves a touch of dance and music. It is a musical adaptation of a 1957 movie. This romantic movie focuses on forbidden love and a strong rivalry between two street dancing groups of teenagers namely The Jets and The Sharks.
5. Happiest Season
[media-credit name="Vulture" link="https://www.vulture.com/article/movie-review-happiest-season-starring-kristen-stewart.html" nofollow="true" align="aligncenter" width="1200″]
[/media-credit]
Love is indefinite of gender, caste, or religion and this is beautifully explored by this brilliant romantic movie called Happesit Season starring our favorite Kristen Stewart, Dan Levy, Mary Steenburgen, Aubrey Plaza, Alison Brie, and Mackenzie Davis.
the romantic movie revolves around a young woman who decides to propose to her girlfriend unaware of the challenges they have to face from her conservative family.
6. Bard and Star Go to Vista Del Mar
[media-credit name="IMDb" align="aligncenter" width="1200″]
[/media-credit]
This amazing romantic movie starring Annie Mumolo, Jamie Dornan, and Kristen Wiig is a rom-com brought to you by the same who brought Bridesmaid giving it a reason to watch.
The movie revolves around two lifelong best friends who ditch and excavated their small town and sets out for Vista Del Mar. On their journey and vacation, both of them realize they're tangled in love and enjoy each other's company. The twist appears in the tale when a villain steps in. Watch the whole movie to have amazing waves of laughter.
7. The Lovebirds
[media-credit name="YouTube" nofollow="true" align="aligncenter" width="1280″]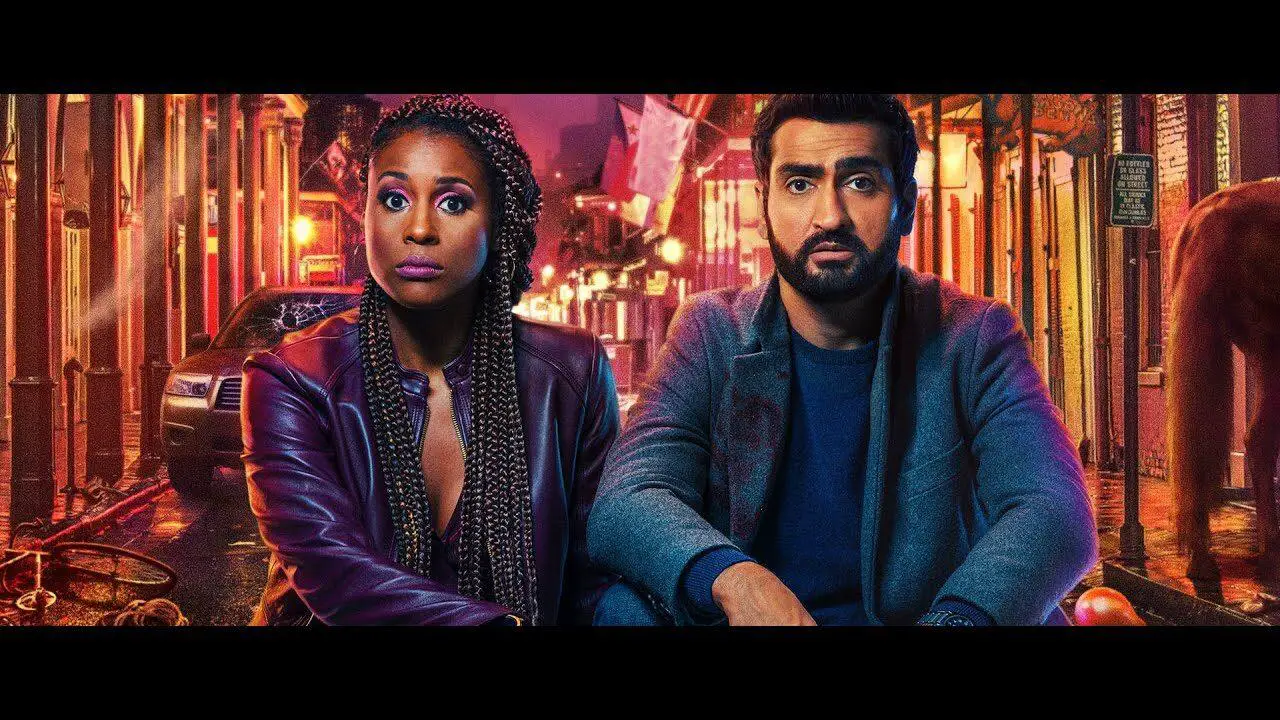 [/media-credit]
The lovebirds starring Issa Rae, Kumail Nanjiani, and Anna camp is one of the highlights of this year as far as romantic movies are considered.
The story revolves around a pair or couple that is on the verge of breaking up but sets off to solve a mysterious murder somehow (not something a normal couple does, to be honest, standard stuff it seems). We are definitely in to watch The lovebirds and witness the amazing chemistry between our favorite stars.
8. I Still Believe
I Still believe starring Britt Robertson, Gary Sinise, KJ Apa, and Shania Twain is an emotional romantic movie that can make you cry, Watch at your own risk.
The story is about a couple who just finds out that Melissa (Britt Robertson) is diagnosed with ovarian cancer just before the date of their marriage, watch the couple deal with everything and grow. A fairytale I must stay, by the name you can figure out what one believes.
9. Premature
Premature is a must watch starring Joshua Boone, Zora Howard, Tashiana Washington, and Imami Lewis.
When we are young and completely spiritually in love, sometimes things don't seem the way they actually are. The romantic movie is about the young romance between 17-year-old Ayanna, a poet by profession, and Isaiah, a music producer. Witness their journey and what happens when the young collide.
10. Ammonite
[media-credit name="YouTube" link="https://www.youtube.com/watch?v=rmmnhBo7a8I" nofollow="true" align="aligncenter" width="1280″]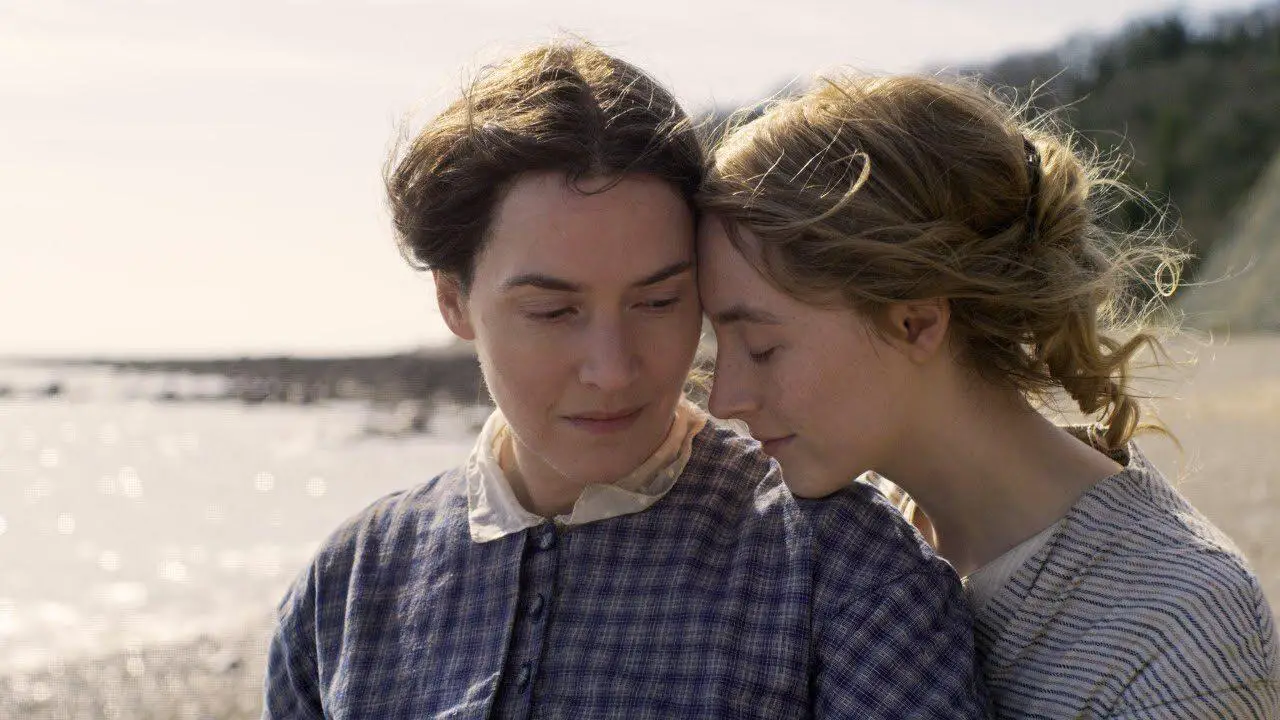 [/media-credit]
Ammonite is a romantic movie starring our favorite Kate Winslet, Saoirse Ronan, Gemma Jones, and Fiona Shaw.
The story is about a famous fossil hunter played by Kate Winslet who falls in love with Ronan, a young woman, and the passionate relationship between the two gorgeous ladies. The relationship being vehement and fiery changes their life forever. The vibes you get are the same as Call be by your name. A must watch indeed.
11. Stargirl
[media-credit name="Variety" link="https://variety.com/2020/film/reviews/stargirl-review-1203529734/" align="aligncenter" width="1200″]
[/media-credit]
Stargirl is a Disney movie (Nostalgia will make us weep) starring the popular contestant of America's got talent, Grace VanderWaal, Karan Brar, Graham Verchere, and Maximiliano Hernandez. Definitely sound's interesting.
The Disney romantic movie is based on a teenager and her story about holding together her love life and popularity being a teenager. It will showcase the struggles of VaderWaal to deal with fame and romance altogether.
12. Marry Me
[media-credit name="IMDb" link="https://www.imdb.com/title/tt10223460/" nofollow="true" align="aligncenter" width="1190″]
[/media-credit]
The title of this romantic movie sounds so moonstruck. The movie starring gorgeous Jennifer Lopez, Sarah Silverman, Owen Wilson, and Utkarsh Ambudkar is one of the best movies of this year.
Who doesn't love the brilliant fan fiction we read in high schools, colleges, and cooked stories in our brains? I am sure you are gonna love it as I enjoyed thoroughly. It seems like a Wattpad story indeed. The movie involves a romantic relationship of a pop star with her husband to be, but everything changes when Lopez finds out she has been cheated with her assistant. Soon out of the blue she picks a random guy from the crowd and marries him instead of her boyfriend to avoid embarrassment. Watch the whole movie to know what happens further.
13. After We collided
[media-credit name="The Guardian" link="https://www.theguardian.com/film/2020/sep/18/after-we-collided-ya-romance-cinemas-future" nofollow="true" align="aligncenter" width="1200″]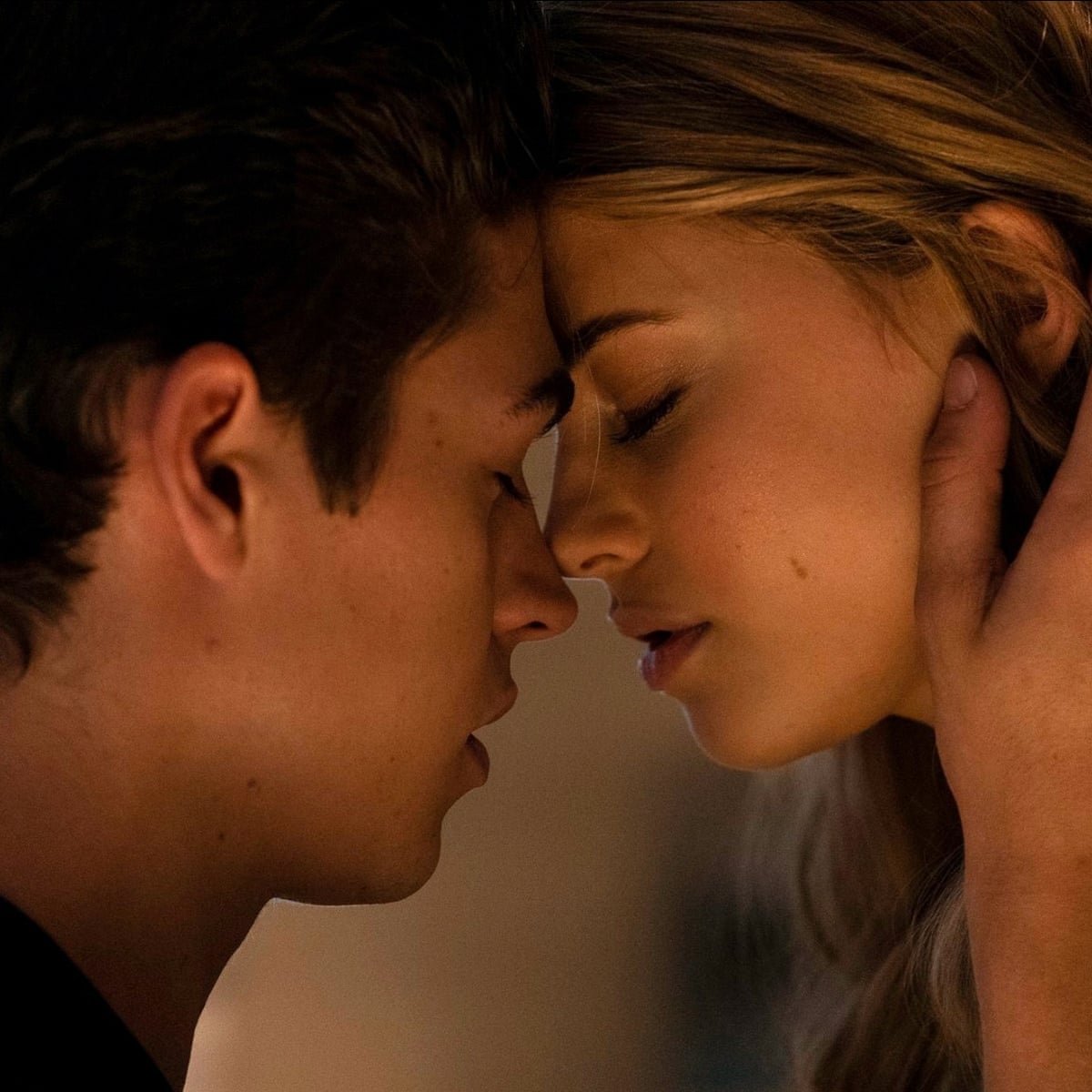 [/media-credit]
Here comes my personal favorite romantic movie of the year "after we Collided". The movie is starring Josephine Langford, Dylan Sprouse, Hero Fiennes Tiffin, Louise Lombard, and Candice King (our favorite Caroline from the vampire diaries not to mention)
The movie is a sequel to the previously released "After", which acquired huge popularity among the young. Well, Tessa is not in a mood to forgive Hardin after the bombshell he had fired on her. But, Hardin being HARDIN, is not ready to give up on Tessa and is prepared to do everything it takes to win over the love of his life Tessa Young (Josephine Langford). Witness the amazing chemistry and steamy romantic scenes between the hot couple.
14. Chemical Hearts
[media-credit name="Copyright 2020. All rights reserved." align="center" width="696″]
[/media-credit]
How beautiful and exciting it is when romance is filled with secrets. Chemical Hearts is another romantic movie that had made on to this list starring Austin Abrahams, Kara Young, Lili Reinhart, and Sara Jones.
When Henry collides with the new student, he starts falling in love with her but little does he knows the secrets hidden by his love that could change almost every bit between them. To find out what secret Grace Town hides, go watch the whole movie.
15. 365 Days
[media-credit name="MenXP" nofollow="true" align="aligncenter" width="1200″]
[/media-credit]
One of the most awaited movies of 2020 based on a novel, starring Michele Morrone, Anna-Maria Sieklucka, Blanka Lipinska, and other star casts is among the most erotic and romantic movies of the year.
The story is about Don Massimo of the silician mafia family and Laura, an ordinary Sales director, and their sizzling chemistry. Massimo falls in love with Laura and kidnaps her. The Don of the Sicilian family gives Laura 365 days to fall in love with him.
It will be amazing to watch Laura reciprocating yet coming closer to Massimo every time.
16. The Kissing Boothe 2
[media-credit name="DNA India" link="https://www.dnaindia.com/hollywood/report-the-kissing-booth-2-trailer-joey-king-jacob-elordi-joel-courtney-are-back-in-business-again-in-teenage-rom-com-2831170″ nofollow="true" align="aligncenter" width="1280″]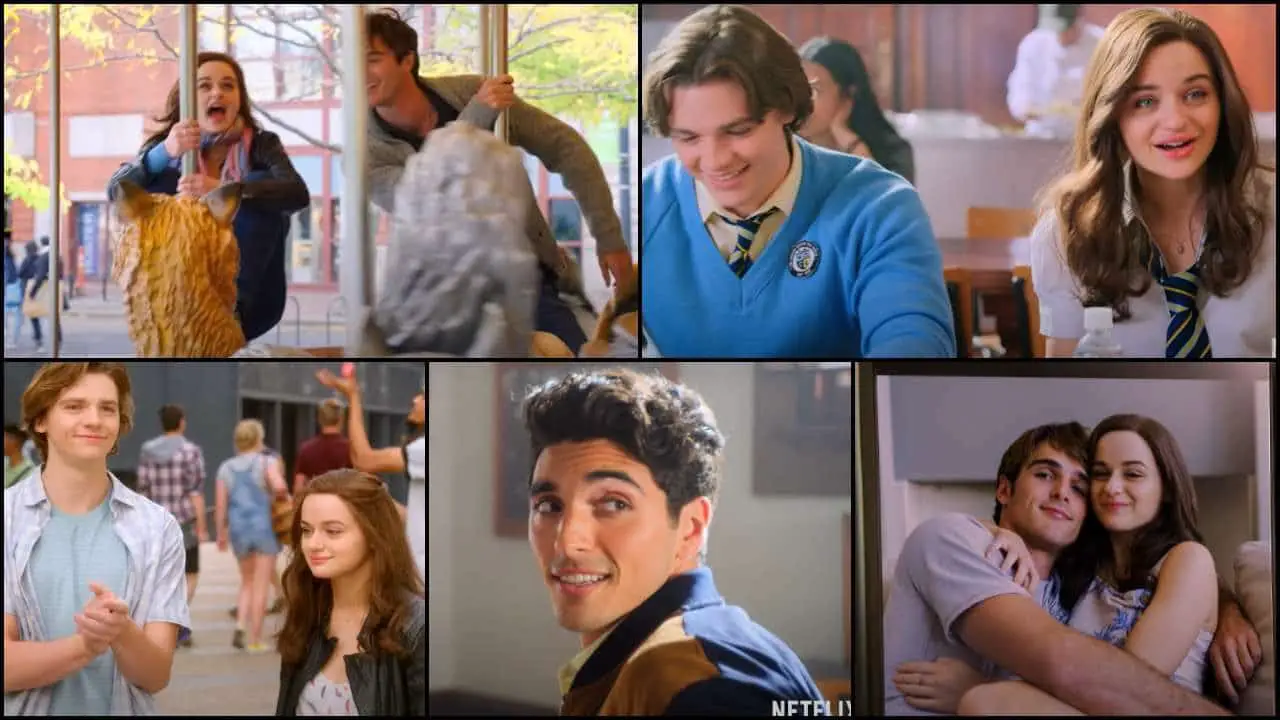 [/media-credit]
The American teen romantic movie starring Jacob Elordi, Joey Kings, Taylor Zakhar Perez, Joel Courtney, and Maisie Richardson includes a lot of drama, romance, and comedy to some extent.
The movie is a sequel to the previously released The Kissing Boothe. After Noah moves to another city for college, Elle and Noah start their long-distance relationship. The movie is about their distant relationship and journey on how they figure out things and manages to remain together after everything both does including secrets and Alle kissing Marcos.
A great movie indeed.
This was a list of movies you could binge-watch on any platform and enjoy your nights.