Best Keto Chocolate Chip Cookies Recipe that is extremely healthy and tasty to eat
A keto diet also called a ketogenic diet is a low carbohydrate, high fat, and adequate protein diet which focuses on burning stored fats and gives you the physique you desired for.
Keto diet involves a lot of healthier and toothsome recipes of desserts like chocolate keto chip cookies, muffins, cake, etc. Consuming these highly rich recipes results in high fat intake and low carb intake, further resulting in ketosis, a process by which the body burns extra stored fat and gives you a lean appearance.
Keto chocolate chip cookies are easier to prepare and extremely healthy when you are on a ketogenic diet. They are super easy to bake at home and will give you a great amount of relief from your sweet cravings.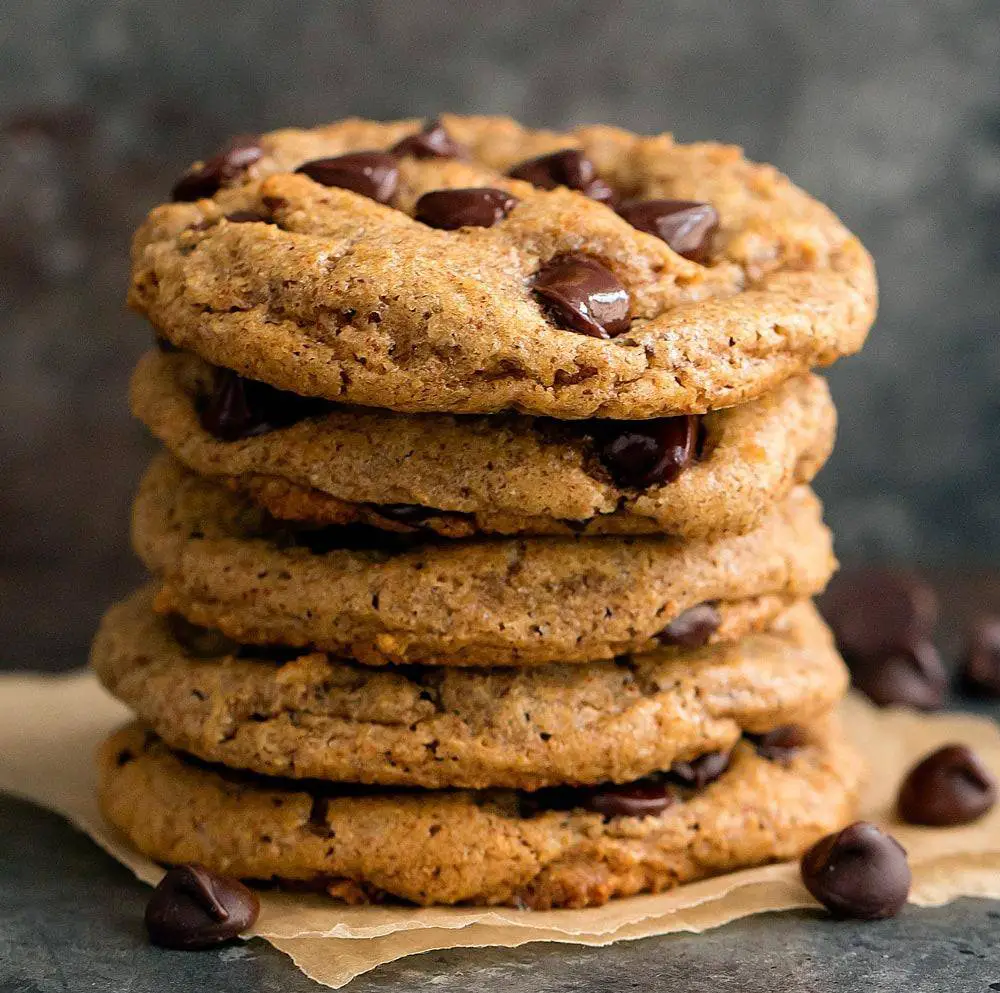 Presenting you The best Keto chocolate chip cookies recipe to make at home
These low carb cookies are extremely delicious and can be cooked for any occasion or you can bake them for giving yourself a treat. These are made up of almond flour, coconut flour, etc instead of using regular wheat flour and sugar is replaced with erythritol, a sweetening agent used for keto recipes and is a healthy sugar substitute. Avoid using liquid Monk fruit or liquid stevia in the recipe. The keto chip cookie can be made using almond flour, coconut flour, or coconut oil also.
Steps for preparing Keto chocolate chip cookies using almond flour
In a bowl take 1 cup of almond flour.
To the almond flour, add erythritol or any sweetener of your choice if you do not have erythritol and a pinch of salt.
Add chocolate chips (sugar-free) to the mixture and using a spoon mix all the ingredients.
Add 2 spoons of coconut oil to the mixture and some pure vanilla extract and mix thoroughly.
Bake it for 10 to 12 minutes at a temperature of 325 F.
Almond flour is better to use as compared to coconut because it contains fewer carbs and more vitamins and minerals which is the best for a keto diet or keto recipes. Also, cookies made with almond flour taste better than others.
Enjoy the delicious keto chocolate chip and share with your loved one this toothsome recipe. To get amazing breakfast ideas for your keto diet you may check these delicious recipes.
Steps for preparing Keto chocolate chip cookies using coconut flour
In a medium-sized bowl mix one-third cup plus 1 tablespoon of coconut flour along with one-fourth cup tablespoon of coconut oil and stir well.
In the dough mixture prepared above, add one-fourth cup of pure maple syrup for sweetening taste.
To this dough, add 1 tablespoon of vanilla extract and one-fourth tablespoon of baking soda.
Add 2 eggs and whisk the entire ingredients well by adding a pinch of salt.
At last, add your favorite dark chocolate chips.
Bake at 340-350 F for 10 to 12 minutes and your delicious cookies are ready to eat after cooling completely.
Coconut flour is readily available and less costly than almond flour. Also, they are fluffy and delightful to consume for your kids and family.
Benefits Of No Sugar Keto Cookie
Cookies made without the addition of sugar are always preferred over the ones having sugar for the keto diet. The main reason is they are rich in butter content. A butter of good quality should be used for cookies, consider using Grass-fed butter for baking. As compared to the normal butter type, Grass-fed butter has more conjugated linoleic acid that aids in weight loss by acting on the stored fat.
Some substitutes To Keto Chocolate Chip Cookies
Low carb chocolate chips
Keto gingerbread cookies
Keto peanut butter cookies
Keto snickerdoodle cookies
Keto white chocolate chip cookies.
These cookies are delicious. The satisfying fact is that they are toothsome yet low in carbs, so you can easily enjoy them without getting tensed over weight gain or an increase in fat level. They will help you lose weight instead of gaining extra kilos.