Saving space and creating a beautiful looking abode is possible when you binge on creating DIY clothing racks. Clothing racks and wardrobes take a lot of space which looks suave and is convenient but is not an option for small spaces. These ideas to create DIY clothing racks makes it easy for you to store clothes and other items.
DIY Clothing Racks Made From Metal Pipes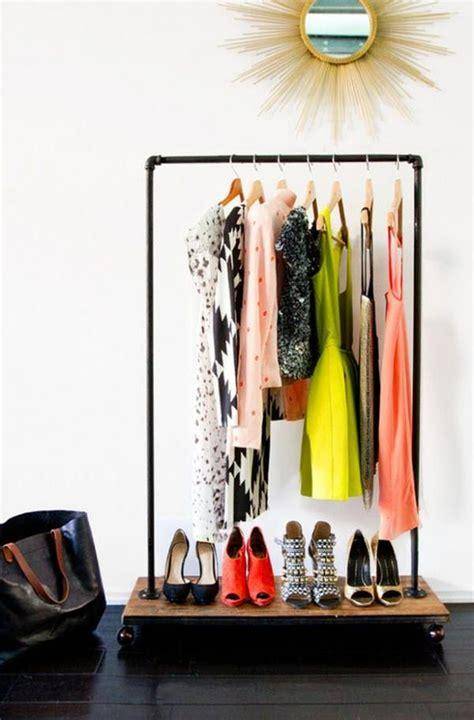 Paint them in your favorite colors or the color palette that goes well with the decor. Let them dry and do some plumbing to attach them with connectors to create a mobile, rectangular rack. Add base caps to let them stand firm without wobbling. This is the easiest clothing rack to create within a day's time. It saves a lot of space and leaves a good amount of room to let you hang clothes and accessories.
You have less time keeping it organized. There is a less chance of mess or having the need to clean up the mess as you only have space to hang clothes and not place them folded like you would inside the wardrobe. Paint it in colors of your choice, add wooden slabs for extra space and organize it better. Adding wheels will make it mobile.
DIY Clothing Racks In Rope
A lot of homes have hooks on the ceiling to install ceiling fans. You can use them to create a rustic looking clothing rack. Like a pulley, use strong ropes and make loops to install a rod in metal or wood. It is easy to hang clothes and maintain it effortlessly.
DIY Clothing Racks With Unused Glass
If you have glass slabs of 18 inches you can cut and smooth their edges to create a slab and mount it on the walls using metallic brackets. It looks chic and is strong enough to withhold light to medium heavy items. This is what I have done. There are a lot of wasted glass pieces at any glass store that sells glass slabs. You can buy them for a throw away price and create chic looking shelves in glass slabs mounting them on the walls.
DIY Clothing Racks With Ladders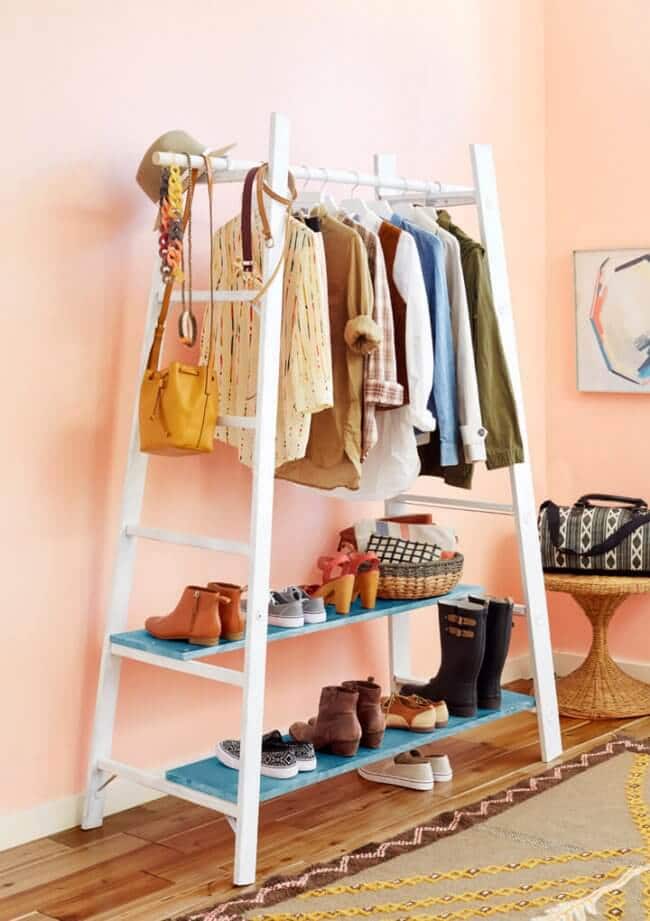 Take two ladders, paint them in the colors of your choice. Measure the distance between them two and cut a slab of that size in wood, metal, or material of your choice and nail it on to the portions of the ladder. Top it with a rod in wood or metal for hanging clothes. A rustic looking DIY clothing rack to keep clothes, accessories, and shoes is a space saver and easy to build.
DIY Clothing Racks With Portable Shelves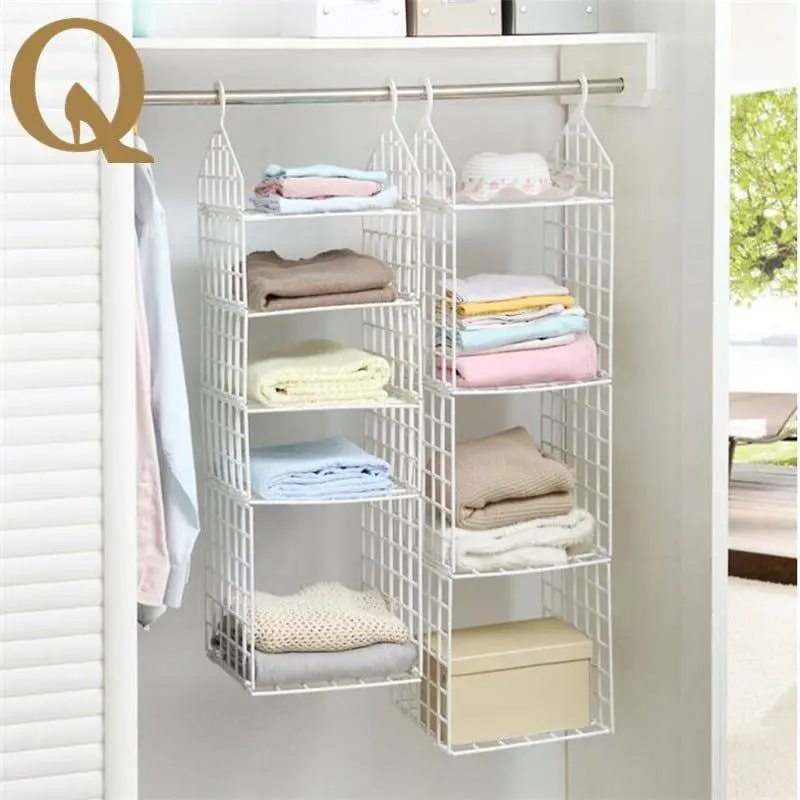 Plastic portable racks are lightweight and come with hooks. Install a road in any space and hang these racks by their hooks. It makes for easy to build and use DIY clothing rack. It looks chic, minimalist, and fits into space of any size.
DIY Clothing Racks Open Shelf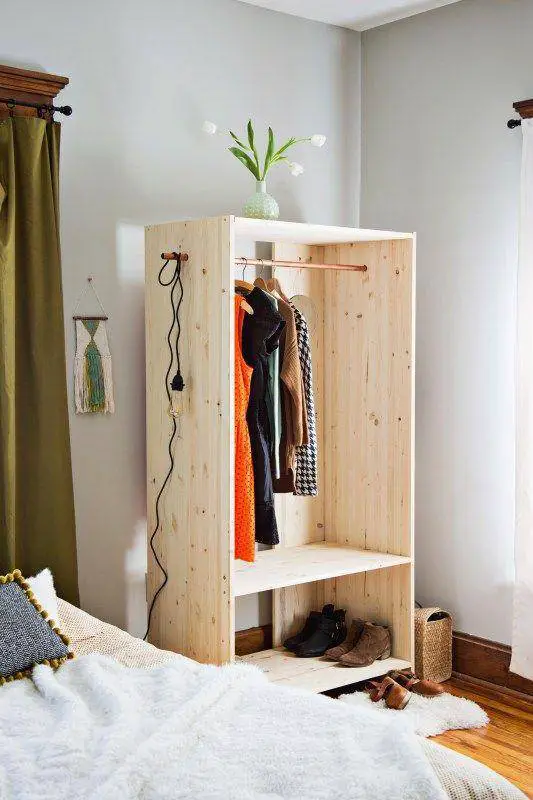 When you create DIY items, you also have to think about how much time you are going to invest to build it. Use plywood or wooden slabs of 18 mm and build a simple wardrobe of your choice and taste. Depending on the number of shelves you want to have choose slabs that go well with the dimensions of your space. Attach all the slabs to create a rectangular wardrobe and install rods.
Conclusion
It is easy to create a chic and rustic look with materials available in your garage. Constructing them is easy. They are durable and lasting. It is hassle-free to build them. Build a DIY clothing rack for your home or office and create a customized look for the decor of your choice.