If you're wondering what is the metaverse and why should you care about it, don't worry.
The metaverse is not a unique idea, but the speed with which it has recently gained attention is impressive. And the definition of "metaverse" appears to be expanding daily as more and more well-known trademarks and companies begin to integrate it into their long-term plans.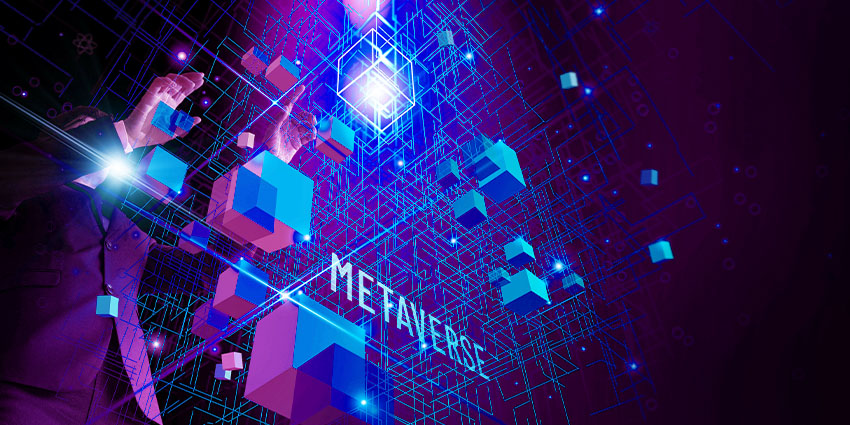 While everyone from celebrities to global brands such as Nike has gotten involved, Facebook is primarily responsible for igniting the metaverse buzz. The company, a pioneer in social media (and, in some ways, the first version of the metaverse), recently rebranded. Facebook is now Meta, and the company intends to make significant moves in the metaverse in the coming years.
All of this appeals to the query, "what is the metaverse and why should you care about it" The answer is both simple and complicated… and something you are already aware of but are unaware of. It combines social media, the internet, video games, and online shopping.
Continue reading to know more about the metaverse and decide whether you should join in on the fun.
What exactly is the metaverse?
What is the metaverse and why should you care about it? The metaverse is a virtual sphere in which users, businesses, and digital platforms can coexist. It contains everything from virtual social and gaming platforms (such as Roblox) to non-fungible tokens (NFTs) (more on those later).
The metaverse is a long-held science-fiction fantasy come true. Films like Tron and Ready Player One had imagined digital worlds with the same weight as physical ones. The metaverse is a digital world accessible through virtual reality headsets, populated by real people (often using digital avatars), and full of limitless possibilities.
Although it may appear to be a novel concept, the concept of a multi-platform digital world has been around for some time. It can be seen in everything from video games to social media. Early versions of the metaverse were a part of our world for a long time, from World of Warcraft and Runescape to MySpace. The 2020s metaverse simply expands on these concepts, taking them to the next level.
Why should you care about metaverse? 
What is the metaverse and why should you care about it is a pertinent question in today's digital era. With the broad definitions out of the way, let's look at some specific actions you can already carry out in the metaverse, and here's why you should care about the metaverse coming in!
What is the metaverse and why should you care about it? A simple answer can be networking! It appears that Meta's metaverse will be primarily a social platform. After all, it wouldn't be considerably of a virtual "reality" if users didn't have the opportunity to interact in some way. This involves crypto exchanges and NFT purchases but also includes traditional socializing.
Roblox, a digital gaming platform, is a great example of this. In 2020, it was played by over half of all children under 16. Roblox is a platform where users can get a library of video games created entirely by Roblox users.
Its library currently contains over 20 million games, many of which can generate revenue for the designers.
Roblox users can socialize through gameplay and an avatar-based platform similar to the early social media phenomenon Habbo Hotel. It ultimately provides a network for aspiring game designers to test their skills and meet others looking for work in the field.
Roblox is just one instance of metaverse networking. Professionals have long used social media to connect with peers and clients. The metaverse is a natural lengthening of that and frequently offers novel and exciting ways to do it.
Invest and conduct business
What is the metaverse and why should you care about it? Well, it is so because you can invest and conduct business easily. You've probably heard the words "NFT" and "cryptocurrency" unless you've lived under a rock for the last year. Both are important metaverse building blocks and excellent ways for users and businesses to invest in the platform.
Cryptocurrency is a broad term that directs to various digital currency platforms. Bitcoin and Ethereum are considerable well-known examples. Cryptocurrency is an unregulated digital currency that uses a blockchain system to operate. Its value fluctuates, but long-standing platforms have skyrocketed in value since their inception.
One of the most attractive characteristics of cryptocurrency is that it is not nationalized. As a result, its worth is the same in America as in Japan, Brazil, or any other country. The metaverse is a worldwide platform. As a result, many of its users prefer cryptocurrency as a form of currency. Investing in it now appears to pay off in the long run as its value continues to rise.
When it comes to investing, NFTs have become a mainstay of the metaverse. The term is an abbreviation for non-fungible tokens. This means that an NFT is a one-of-a-kind digital signature used as an act of ownership on virtual goods. An NFT can be a component of art, a photograph, a song, or anything else.
An NFT certifies the value of whatever it is attached to and authenticates its ownership (which is amazing to the item, hence the "non-fungible" part). It allows you to buy the bricks that make up the internet.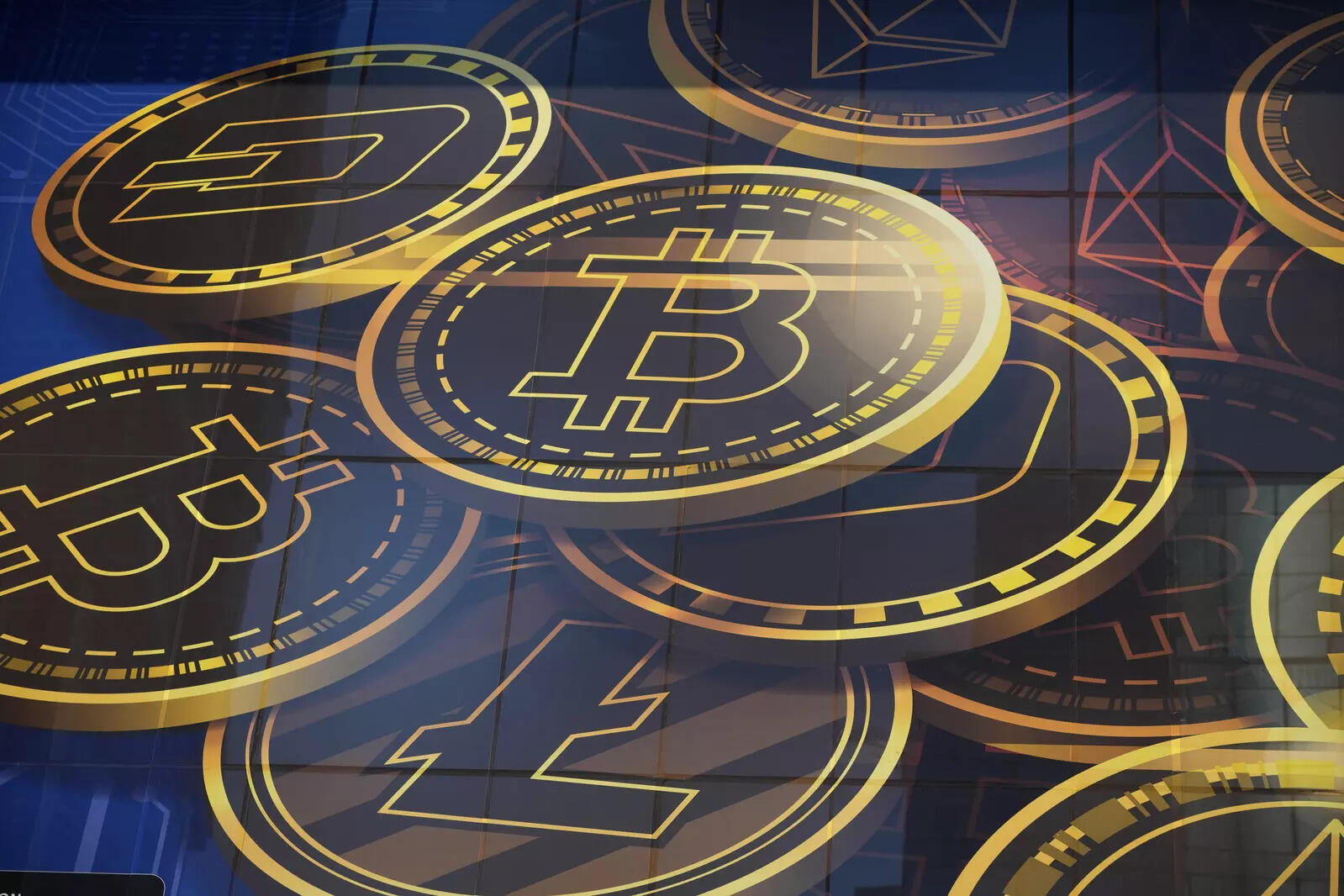 NFTs are a great investment right now. NFTs, like cryptocurrency, is rapidly increasing in value. Some of the properties have already sold for millions of dollars. Others, such as the famous "Bored Ape" series, have been purchased and displayed by notable celebrities such as Justin Bieber (who has recently built up quite the NFT portfolio) and Paris Hilton.
NFTs are a good place to start if you want to get into the metaverse to invest. The value of most NFTs is expected to rise further as they gain popularity.
It's also a good time to start making your own. Almost any digital media can be converted into an NFT. If you or the company you work for has a collection of music, photography, or art, your potential NFT portfolio may be larger than you realize.
What is the metaverse and why should you care about it? Nowadays, you can use cryptocurrency to purchase almost anything in real life. Even New York City Mayor Eric Adams accepted his first salary in Bitcoin and Ethereum. In that sense, the shopping opportunities in that part of the metaverse are limitless.
At the same time, there is a type of shopping far more directly related to the metaverse. There's plenty of shopping in this new virtual space, whether you're stockpiling NFTs or creating your avatar's world on a platform like Roblox.
There is a very new thing coming up called "digital real estate." It is exactly what it sounds like: virtual land in online worlds like the one Roblox has created. Building identity in the metaverse begins with digital real estate. As the space evolves, platforms like this will become increasingly popular. Meta's current plans include a project called Horizon Worlds, which has been described as "Minecraft meets Roblox."
Users in these areas can shop for avatar upgrades, from new outfits to sneakers to new methods to style their virtual real estate. It's a way to construct individuality for yourself in the metaverse, much like you would in a video game.
If you're more interested in the metaverse for gaming platforms, there's still plenty to choose from. It's already a big part of life in the metaverse, from buying games to upgrading your library.
Also Read: How to Turn off Microsoft Teams in Quick Steps: 3 Essential Questions Answered
Do you know why Facebook rebranded to Meta? 
What is the metaverse and why should you care about it? Just because Facebook has rebranded to Meta? What's the reason? It's straightforward. "We're moving from being a Facebook first company to being a metaverse first," says Zuckerberg.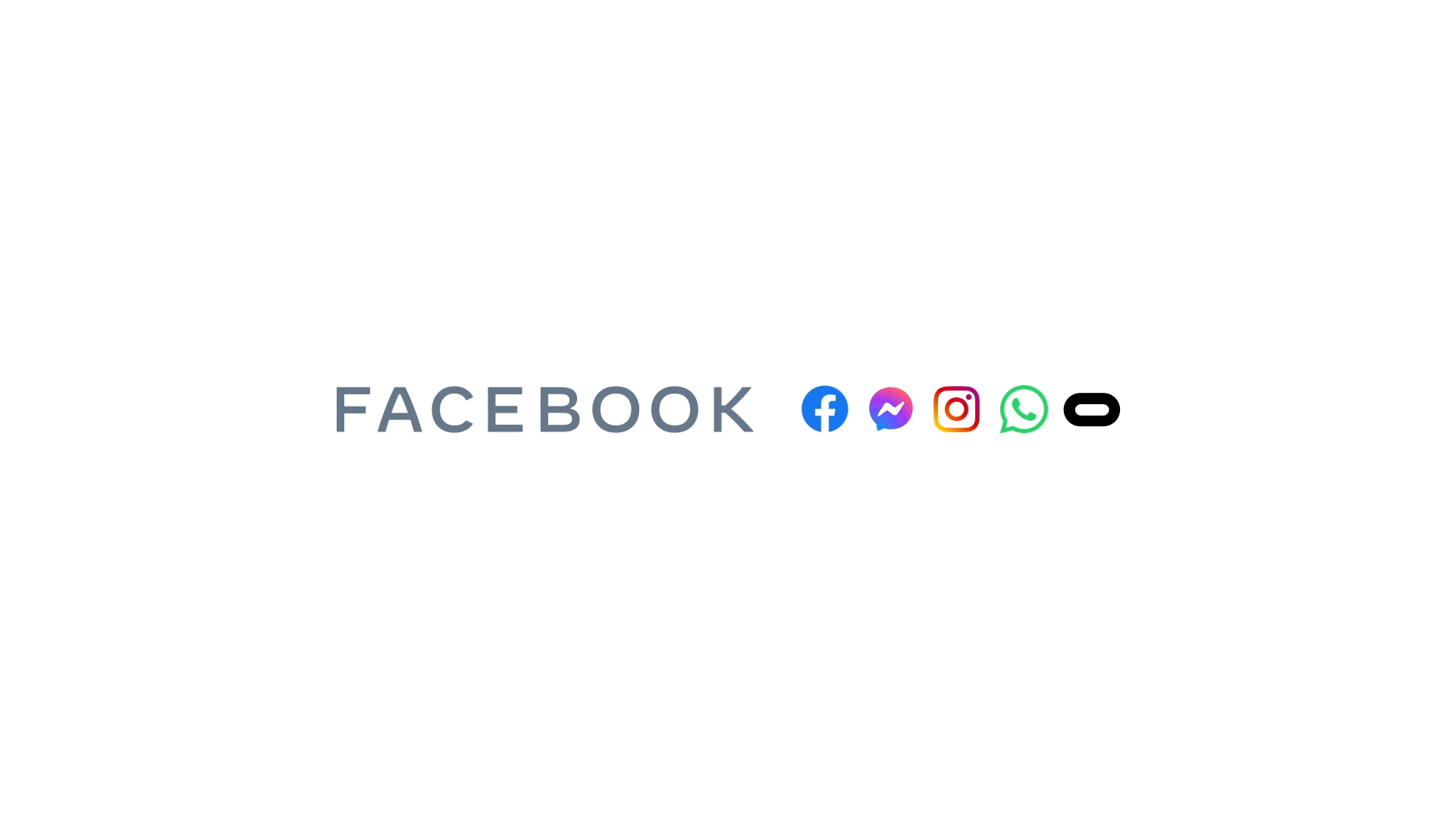 Mark Zuckerberg revealed in October 2021 that the social media giant Facebook would be rebranding to Meta. To be clear, Facebook (the social platform) has not changed. The parent organization (which operates Facebook, WhatsApp, and Instagram, among others) has changed its name to Meta. Meta has already invested billions of dollars in expanding the metaverse ($10 billion alone in 2021). 
It intends to include every corner of the metaverse in its plans. The company's long-term vision includes Oculus (the VR headset company that Meta already owns), NFTs, and cryptocurrency. It's far too early to witness the fruits of their endeavor, but with the time and money they've already invested, it won't be long.
What is the metaverse and why should you care about it? Is it the future of social media?
With all of the recent metaverse developments and investments, you may wonder whether and how the idea will shape the future of social media (and social media marketing).
In 2021, much money and resources were streamed into the metaverse. With platforms like Meta and businesses like Nike (which recently partnered with sneaker-centric metaverse giant RTFKT Studios) pouring money and resources into the metaverse, some people and businesses believe it is the future of social media.
But the answer is still a little hazy. This version of the metaverse is still in its infancy. While 2021 may have been a watershed moment for it, the next few years will be crucial.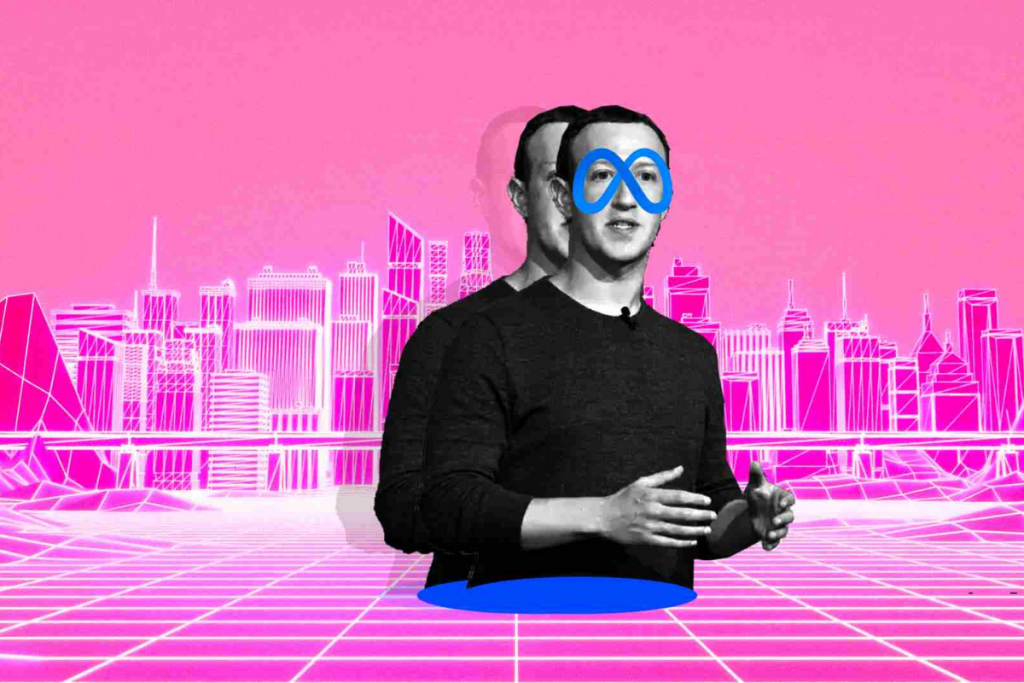 What is the metaverse and why should you care about it? Will it be the next significant computing platform?
According to technologists, the internet will eventually evolve into the metaverse, becoming the next major computing platform. If the concept is realized, it is expected to have the same impact on society and industry as the mobile phone.
What is the metaverse and why should you care about it? Will it be the next significant computing platform? Today, the internet is frequently the primary entry point for millions of people to access information and services, communicate and socialize, sell goods, and entertain themselves. This value proposition is anticipated to be replicated in the metaverse. The main difference is that the distinction between being offline and online will be much more difficult to distinguish.
This could display itself in various ways, but many experts believe that "extended reality" (XR) – a hybrid of augmented, virtual, and mixed reality – will play a significant role. The idea that virtual, 3D environments that are accessible and interactive in real-time will become the transformative medium for social and business engagement is central to the metaverse concept. These environments will be dependent on widespread adoption of extended reality if they are to become practical.
Until recently, XR technologies were mostly limited to video games and niche enterprise applications. However, as games become more social experience platforms, the likelihood that their characteristics – discoverable and continuous virtual worlds, mediums for open and creative expression, and conduits for pop culture – can and will be applied to other contexts grows.
Takeaway
While all of this explains the metaverse's foundations, it cannot predict exactly what it will look like. Indeed, we are still in the metaverse's conceptual stage.
However, investor Matthew Ball has identified seven key characteristics that may help curious minds imagine how it might take shape. These characteristics include its persistence (no obvious 'on' or 'off' to access), synchronicity (existing in real-time), interoperability, and is populated by content and experiences from both individuals and businesses.
Of course, there are concerns about what the metaverse will mean for privacy, whether it will be inclusive, and how to mitigate potentially harmful content and environments. Because the metaverse is still in its early stages of development, it is possible to incorporate these features by design.
The metaverse is also expected to have a strong connection and eventually become an extension of the real-world economy. In other words, the metaverse must allow companies and individuals to engage in economic activity the same way today. Simply put, this entails the ability to create, trade, and invest in products, goods, and services.
The metaverse concept may appear appealing, which is why many of the world's leading technology companies are investing in its development. If it is thriving, it has the potential to change consumer and business behavior.