Naming the OG TV shows of our industry, how can we even miss out on the ecstasy of "Sex and the City"? The craze this show brought along with it back in 2004, makes us still go back to re-bingeing it even after a decade. Undoubtedly, it's just like a bottle of fine wine – aging with grace!
With a pile of emotions, ranging from friendship to make-ups, and relationships and breakups – there's probably nothing that it doesn't relate to. No wonder, why every age and every gender can call it their favorite even today!
Now that we are all quite sure of the millennial show being an unforgettable one – why not take a look back at some of the best Sex and the City episodes ranked?
Let's take a look back!
Best Sex and the City Episodes Ranked
"The Monogamists" (Season 1, Episode 7)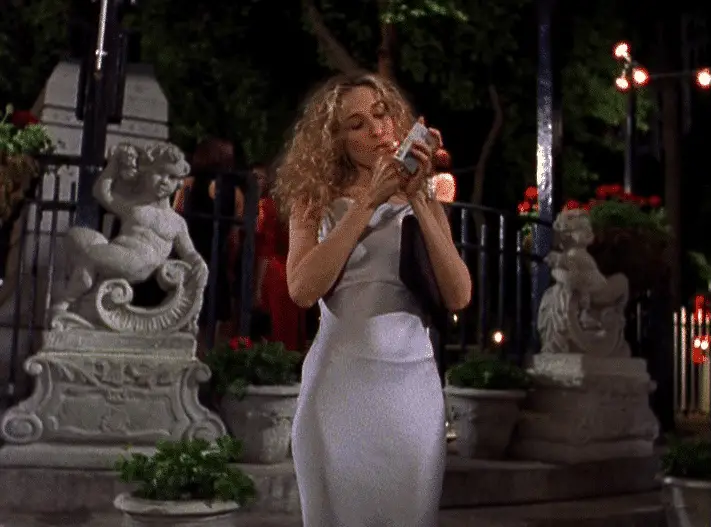 Only after the best sex and the city episodes ranked episodes after the show began, we are brought across a major character development. What even – Mr. Big seeing other people! It would have been so hard to believe if our very own Carrie wouldn't have witnessed it herself – and her pissed-off expressions – still feeling the grudge.
2. "The Turtle and the Hare" (Season 1, Episode 9)
Please don't say you forgot about the cute Rabbit vibrator Charlotte got addicted to! – that's what makes the episode so special. Apart from the humor and jokes, the episode broke yet another stereotype. Setting in the late 90s, the episode showed women's masturbation as something absolutely normal. Well, it brought some rabbit craze alongside too!
3. "The Awful Truth" (Season 2, Episode 2)
This episode, after the beginning, brings forth the first-ever turnaround where we get to witness the turning point in our women. Seeming like no less than storytelling, we see our Carrie immersing in an abusive relationship while Charlotte gets herself a dog, and Miranda goes ahead to date a dirty talker – Samantha, however, heads off to therapy with her almost-beau.
4. "Cock-a-Doodle-Do!" (Season 3, Episode 18)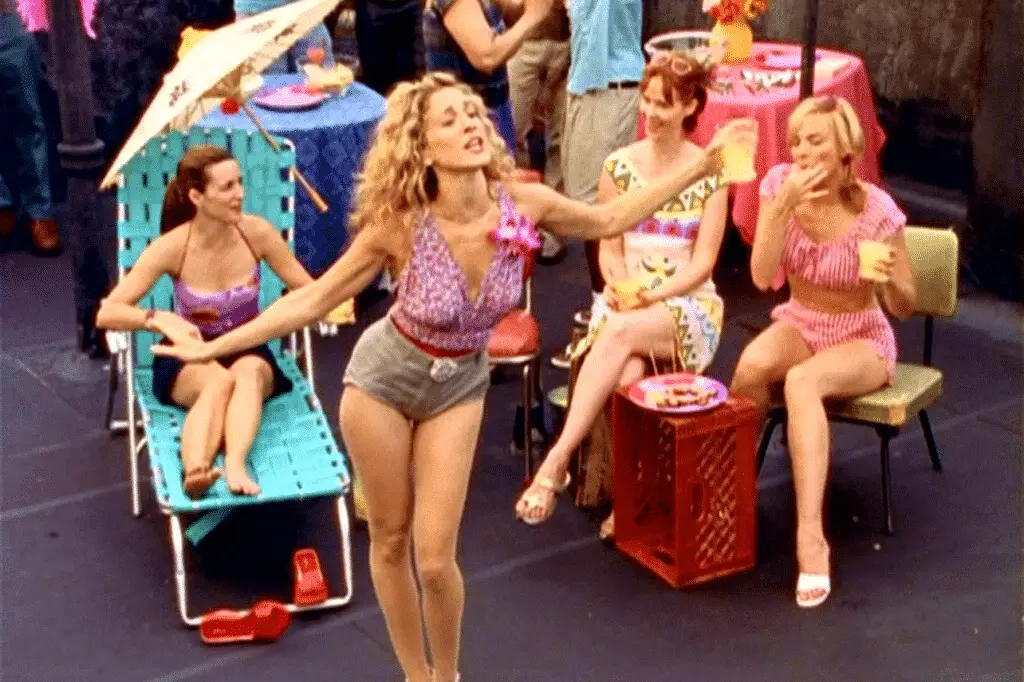 Though a bit weird, the episode is still quite close to our hearts. While we see Charlotte sexually reconciling with Trey, Carrie's life is stuck between a rooster and a boring job. On the other hand, we see Miranda being criticized by her Chinese takeout lady for being single – like seriously? To end with, we find Samantha's feud with her trans neighbors quite cute though.
5. "The Agony and the Ex-tacy" (Season 4, Episode 1)
Well, now, this is quite serious – nobody, absolutely nobody, shows up to Carrie's birthday party in one of the best sex and the city episode. Maybe nobody can be blamed for that because of the whole "Big" affair which just happened – but it made us sad! On the other hand, Samantha fails to seduce a priest and Charlotte tries her best to get over the bad marriage. However, it ended quite well when Charlotte accepted her friends to be her soulmates instead of guys – and we can't stop awwwww-ing anytime soon!
Also Read: Best Family Comedies on Netflix – The Top 10
6. "Defining Moments" (Season 4, Episode 3)
While at the beginning of the season our girls fall apart with their lives, in the mid-season, they seem to get back on track with their life – at least three of them do. Our Miranda is seen to find a guy who loves to shit-loud keeping the bathroom door open, while Carrie goes on a casual date with Mr. Big (again!). The best part – we see Trey and Charlotte sexually reconciling (yet, again). But Samantha is presented with a big question mark on her sexuality after she comes across Maria, the lesbian artist.
7. "All That Glitters" (Season 4, Episode 14)
Even in this part of the season, melancholy continues as Samantha finally tells the L-word to Richard while she is high, and Trey and Charlotte go on their different paths once the photo session for House & Garden is over in their apartment. On the other hand, Carrie escapes with a hot Australian gay into the shoe distributor business.
8. "Cover Girl" (Season 5, Episode 4)
Our Carrie becomes the cover girl overnight when her publisher wants to use one of her almost naked pictures on the cover of her book – and to our surprise, Samantha is assigned as her publicist! (Say, what!) The two, however, get into a kind of duel to decide what's trashy and trendy – quite entertaining though. However, the two hash out their differences at the end of the episode and own their friendship like a queen.
9. "Let There Be Light" (Season 6, Episode 13)
As we proceed towards the final season, the tensions seem to line up a bit. Some things seem unsettled in this season – beginning with Samantha cheating over Smith and having sex with her ex and Miranda and Steve, though together now, keeps on bumping into her ex downstairs – thus leading to disappointments.
10. "One" (Season 6, Episode 12)
As we move towards the end of the show, we see how Charlotte ends up miscarrying and Miranda confesses her feelings for Steve even when Dr. Robert Leeds gives her an "I love you" cookie. We also see our Carrie meeting Aleksandr Petrovsky, the Russian artist at a gallery – which obviously means opening her new life's prospects. Samantha goes ahead and dyes her bush just out of curiosity and fun!
Well, it's never enough to restrict such a millennial show into just ten best Sex and the City episodes. But that's all for the day – and maybe, we will be back with more some other day!