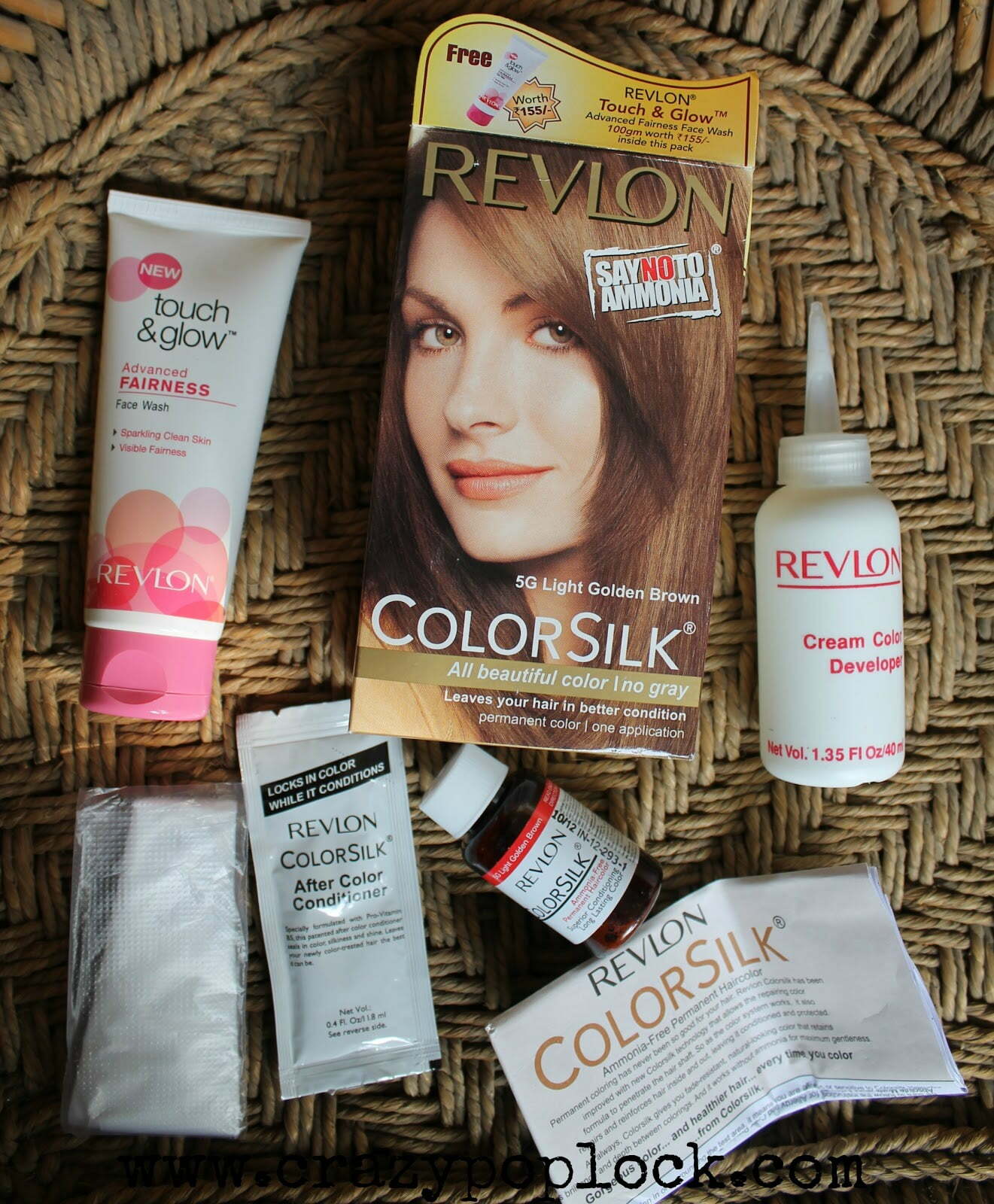 Revlon hair color is one of the oldest hair color brands started in NYC. During the Great Depression in 1932, Jewish brothers Charles and Joseph Revson and a chemist Charles Lachman founded Revlon. He suggested the name Revlon, and since the brand has evolved into creating numerous beauty, skincare, and hair care products.
Revlon is preferred worldwide because it is ammonia-free, making it safe for the roots to get a different hair color. The first product ever created by Revlon was nail polish. It is formulated with pigments and hair care, making it safer to cover grey hair and experiment with hair color at the root level.
Permanent color and semi-permanent hair color shades come with hair care formulations. The color range of hair colors might not be as comprehensive as other hair color brands, but they are suitable for everyday use. Transform your hair color in a few minutes while providing it the needed nourishment.
All the hair colors come with hair conditioning formulas that keep the hair shiny and smooth post the application. Revlonissimo, Colorsilk are other brands of Revlon that provide a specific range of hair colors and dyes used by home users and professional hairstylists.
Revlon Hair Color – Basics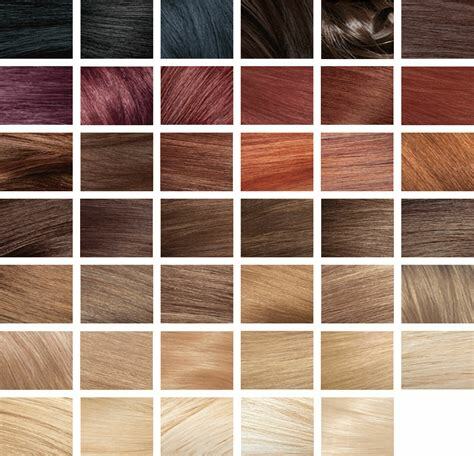 Most Revlon hair color products come with haircare and nourishing formula, making it safer for all hair types. Choose any color with or without ammonia. They look natural on your hair when you do it with the proper technique. You can choose from standard as well as professional hair colors used in salons.
It is easy to mix the proportion of developer and color and apply to hair like you would lather shampoo or use a brush to color your hair. The technique of coloring your hair without the use of bleach is simple and easy.
Revlon Hair Color – Product Range
Revlon initially came up with a few standard shades of brown, black, and burgundy. The color range has widened, making it easy for home users to get salon-like hair with highlights, frosting effects, or Ombre in the color of their choice. The product range is categorized to make it easy to choose the type of color you need based on your need.
Root Erase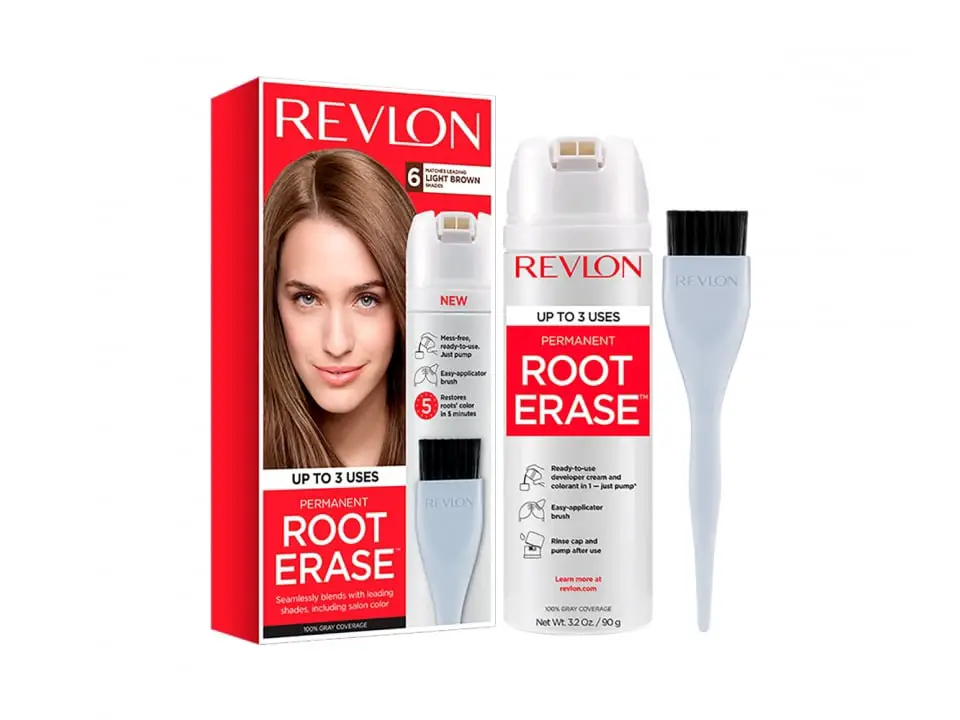 If you only need a root touch-up, Revlon has formulated Root Erase that covers the grey hair evenly with the natural color of your hair in 5 to 10 minutes of application. It is easy to apply this hair color that comes in numerous shades of black and brown. In addition, it comes with developer and color in a single container ready to use without you having to mix them.
Total Color Permanent Hair Color
A vegan hair color nourishes your hair and comes in more than 1000 shades of black, brown, blonde, and burgundy to give your hair a natural color. In addition, it covers grey hair completely.
Color Silk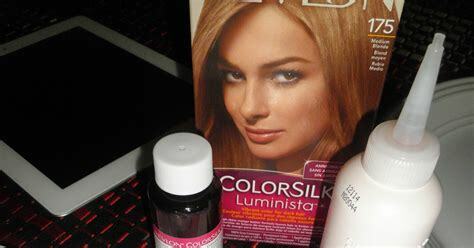 Color Silk comes in a broader range of colors and styles for those who like to experiment with hair colors at home. Color Silk Hair Color is a permanent hair color to create a multi-tonal hair color and comes in more than 40 shades. If you want to add a glossy effect, use the shades from Color Silk Luminista Hair Color.
Choose colors from Color Silk Moisture-Rich Color if you want to use a hair color with a moisturizing effect. Most hair colors do not come with this feature giving your hair a dry texture post coloring. You don't need a conditioner when you color your hair with Moisture-Rich hair colors.
Revlon Color Effects Platinum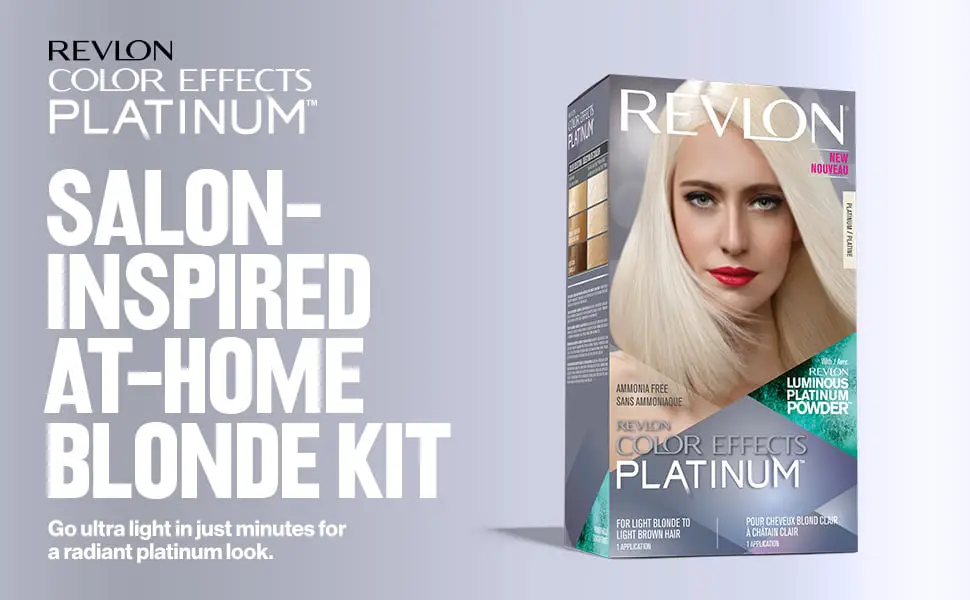 Get a salon-like blonde color for hair. It comes with a hair lift up to a seven-level. You may or may not need bleach, depending on the intensity of your natural hair color. It is ammonia-free and does not have parabens.
In addition, this kit comes with a lightening powder and violet conditions that prevent hair breakage after use. You can use this kit for a root touch-up, blonde highlights, and lightening your hair color.
Color Effects Frost & Glow Highlights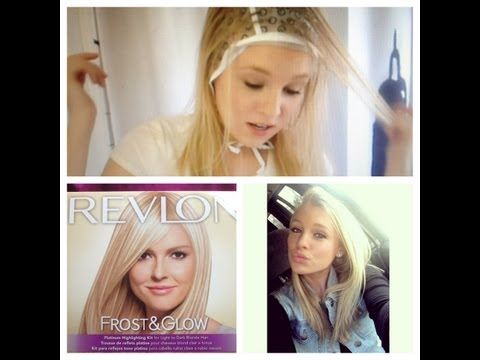 With this product, you can get a salon-like frosting effect at home. Do you want to know why this product is a breeze to use? It comes with a host of accessories and products that lets you get the desired effect without any hassle.
You are advised to not wash your hair right before use. However, your hair must be clean and dry before application. Then, use the cap, pull hair from the holes, apply color, and wear an over cap with the kit. Follow the instructions on the box, and Viola! You have the desired hair coloring style within a few minutes.
This is a stress-free application and easy on your pocket. So, you don't have to go to the salons for most things you could do at home, thanks to the Color Silk range of Revlon. The entire Color Silk collection is ammonia-free.
Total Color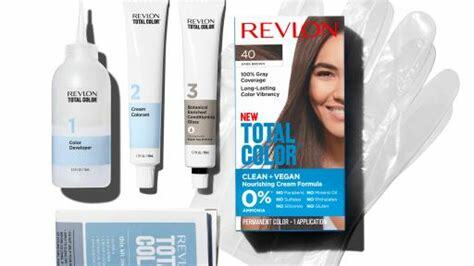 This permanent hair color nourishes your hair too!! Isn't that the icing on the cake? Unfortunately, what most hair colors do, is make your hair brazen with use. But, not this one; this is your trusty-side kick for hair coloring and styling problems.
Permanent hair colors are usually not formulated with hair care formulas and come with conditioners. You also have to use hair care products to moisturize your hair when using regular hair color products.
With Revlon, it is a convenience, time-saving, hassle-free, no-mess, and no-fuss. You have nothing to worry about if you are a first-time user as it is safe to use. As a caution, do a skin test if you have sensitive skin before you use these products.
Do you know why they call them clean and vegan hair colors? Because they do not use most of the common chemicals used in most hair care products. The entire range is made with natural ingredients, which are safe for all hair types.
But, the chemical formulas used are meant to protect the hair after coloring. So, it's a nice mix of natural ingredients and chemicals safe for hair. So, now you know why they are called 'clean' and 'vegan' hair colors? They have not taken the regular path and yet created hair colors you can trust with any type of hair.
Revlon Professional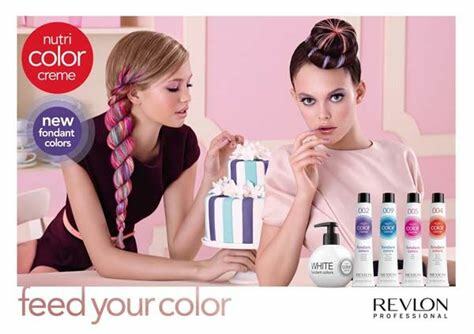 Do you love experimenting with hair color and going beyond the natural hair color? Then, choose from a broader range of hair colors that come with Revlon Professional hair colors.
This is like a sub-brand of Revlon that comes with 300 shades of hair colors. Transform your hair color at the comfort of your home by choosing from these hair colors.
Revlonissimo
It comes with permanent, semi, and demi-permanent hair colors. It is formulated with innovative hair color technology with an underlying focus being hair care. So, rest assured, when you are using any Revlon product, it will not be harsh on your hair and nourish it instead.
This brand comes with a wide range of products in hair color. For a satin look, intense blonde, high coverage, etc., choose the relevant product. The range is ideal for those who want to get creative with using hair color shades in their choice's style, texture, and intensity.
If you want to beautify gray hair instead of covering them, there's a color range for that too. It includes semi-permanent and permanent hair colors made with natural ingredients and is ammonia-free.
A short note on how different is hair color from hair dye? Hair color colors the hair's surface, and hair dye goes deeper, which makes it long-lasting than hair color. This means you get hair dyes in a broader range letting you explore and create how you use hair dyes too!!
Most brands come with natural colors for hair dyes giving you fewer options. But, with Revlon Professional, you have a lot on the platter to choose from and get your creative juices flowing. Do we hear avant-garde and fashion hair genres now?
But what about the color codes and jargon you see on the box? Yep, you need to get around to what to choose, knowing what they mean and how to use it to get the best look. So paint your hair like an artist, and put your individuality on your sleeves. Don't you just love Revlon for letting you do that without sweat and toil?
Nutri color Filters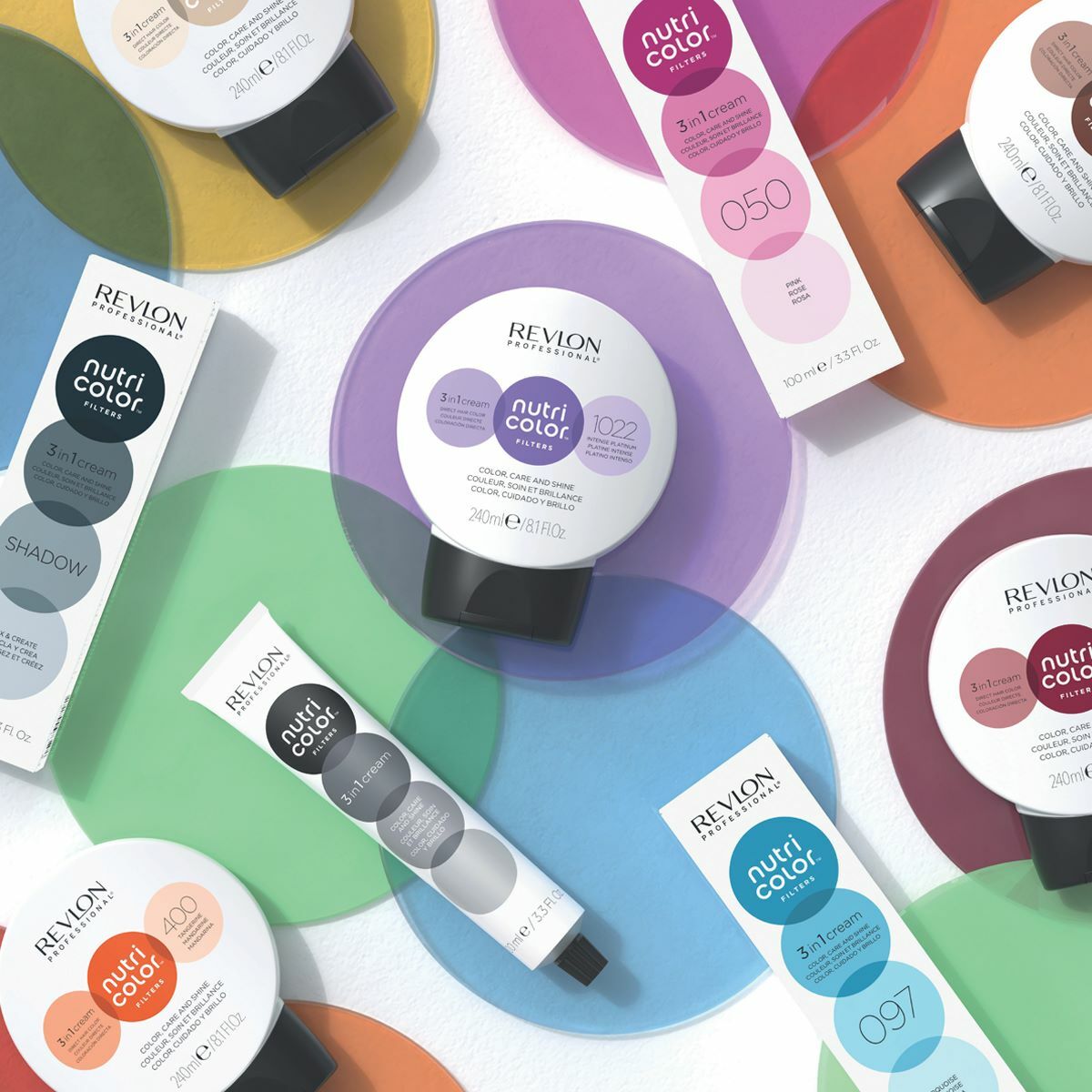 With the formulations of Nutricolors, 'precise' is the word! This range lets you explore with intense colors in variable degrees you desire. So, you decided not to leave it to the professionals; try them; they are vegan too!
Get creative with color effects such as ash, intense, blush, etc. This color range makes it different from the Revlonissimo. The focus is on coloring techniques and color effects which is done with ease if you have already done your homework about the jargon and color-coding.
Each color you choose comes with at least 10 tones. So, you can decide the proportion of color you can use to get the desired tonality and effect. So, if you need fantasy hair colors, just like the mermaids, you have these products handy. You can mix it with other colors of this brand to get dramatic color effects.
Pro You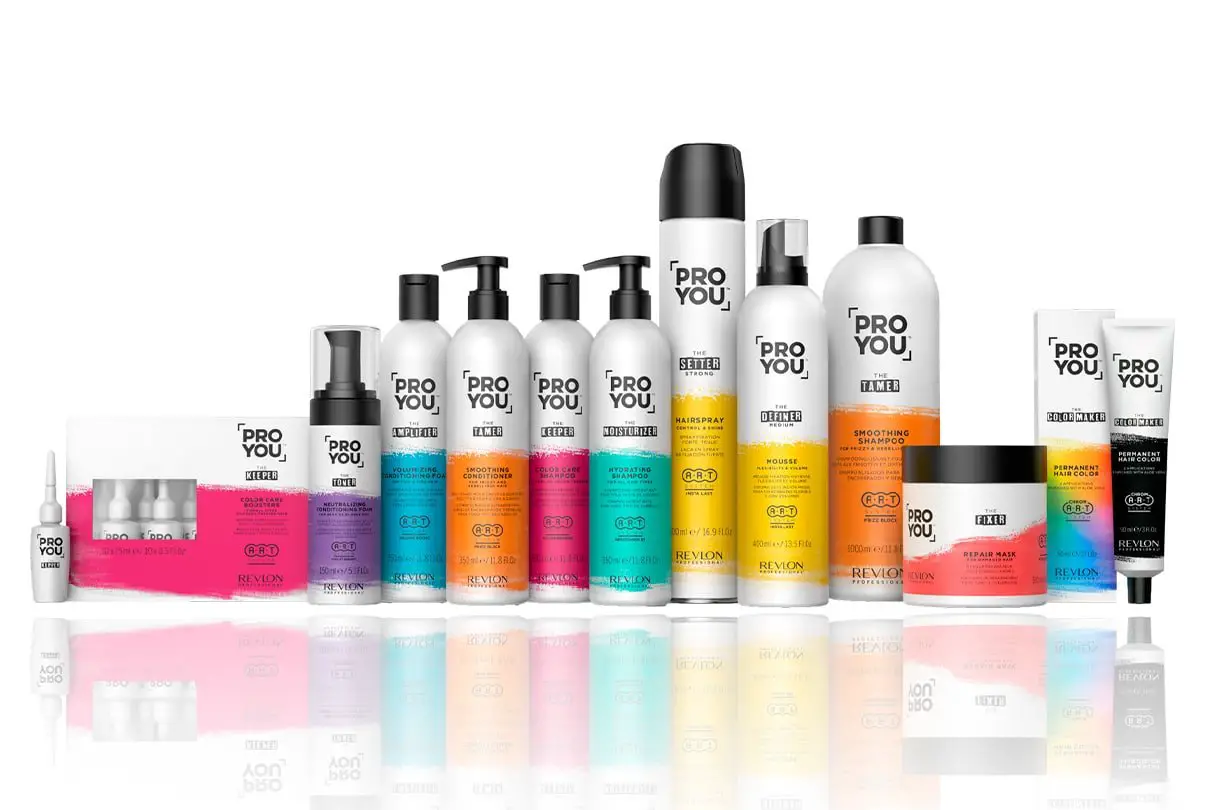 They come in a broader range of artistic colors. The kit comes with professional products used at salons. If you want to paint your hair in artistic colors, they are safe and let you use your imagination to create the effect you like.
As the name suggests, Pro is for professionals. They have a bleaching powder and cream-based peroxide to change your hair color and get creative with hair coloring techniques.
Revlon Hair Color – How To Apply
Revlon has a wide range of products. The application technique for each is different. When you follow the instructions on the box, it is easy to use even when trying to get your hands on the professional and artsy range of hair colors.
Do a hair and skin test because the developer could at times make skin irritable. The kit comes with a concentrated developer and colorant and is not odorless. But, it is worth the try.
Revlon Hair Color – Trending Hair Coloring Styles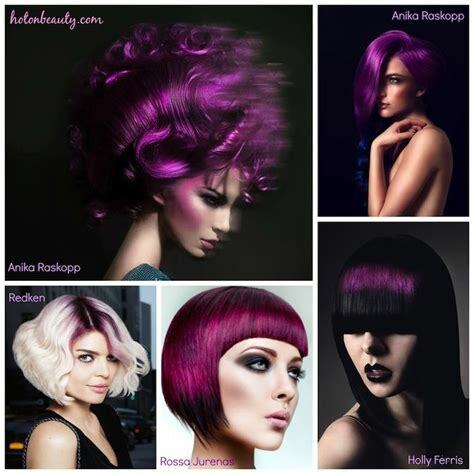 So far, you have known all about the Revlon hair color product range. When you have mastered the hair coloring techniques, here are a few ideas to try with the Nutri and pro range to create an artsy style and show off your individual style.
Let's get started with avant-garde! Come to think about, there was a time when asymmetrical and random patterns for hair and clothes were only meant for the runways. But now, they have reached the pret racks, isn't that a relief? To set the tone of regular to unconventionality, like non-conforming is a regular thing? Do you feel empowered to do what you love? Wear what you choose? Without fearing opinions and judgment?
Can you easily switch between conventional and creative because your subconscious has so opened up to new and old that you can adapt in a jiff! You might not be consciously aware, but the fashion choices you make do affect your subconscious mind.
When you get creative with hair colors, it comes with a different style and a sense of empowerment. That is because you have chosen to take your own path, make conscious choices without following the herd.
Has not following the herd become your way of life? Now, that's too much philosophy for hair color, you would think, but doesn't that makes you feel happy? When you choose to do something different with your hair, the simple joy that comes with making choices that appeal to your taste and sense? Yes, Bella, ride on those choices, and gallop in a new cosmos of individuality!
Avant-Garde, You Have It Right!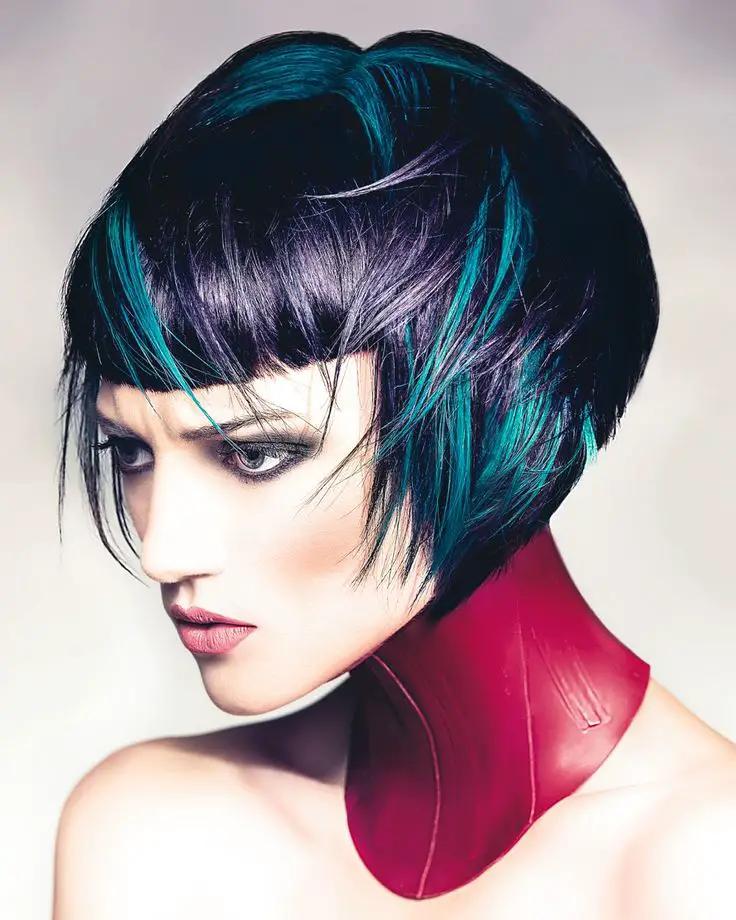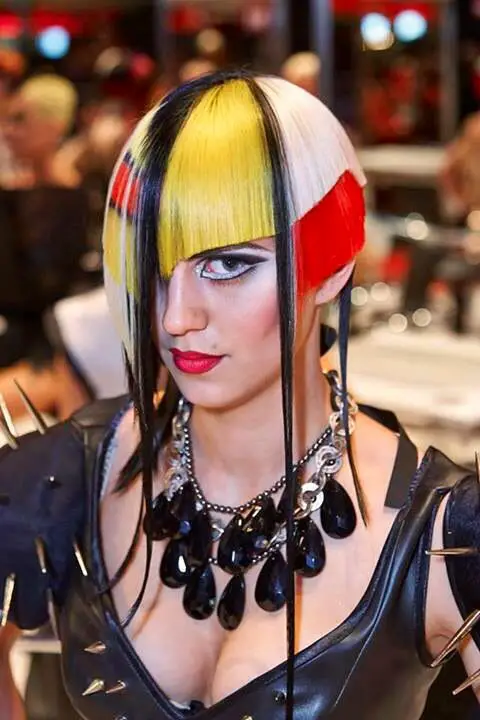 For a week, you choose to have these styles made with Revlon hair color products or not, but you tried, and you are happy! To see a different side of you and bring it to the world. These are styles to try in the avant-garde genre for men and women.
The Psychedelic Streaks And Highlights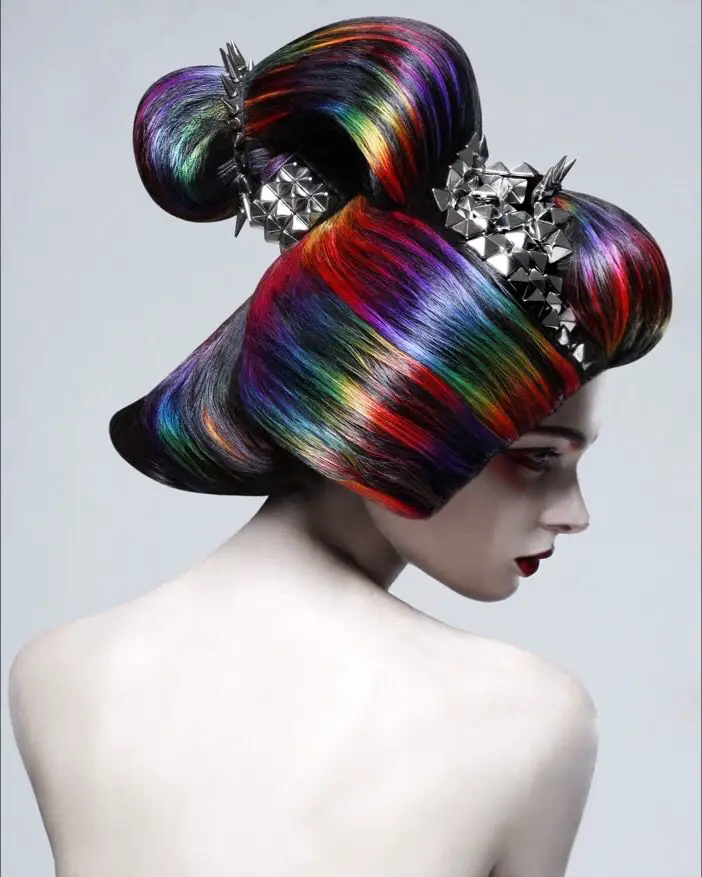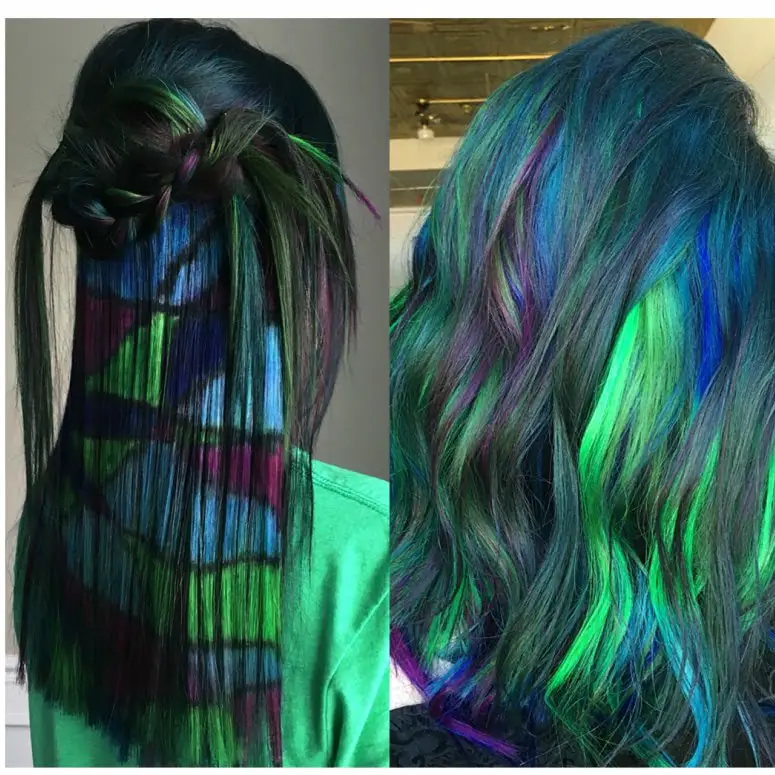 A happy place where your subconscious reaches higher realms! But, what would be the perfect color palette for this theme if you had dark, light, or anywhere-in-between shade hair color? Hmm?
This is what you can do, or even better if you can create stunning color combinations that suit your hair color. You, expert, you! Are you singing Bob Marley already?
The Sheen Ombre And Sombre
Do you know what the platinum said to your hair? Go shine without the knight in the armor! Yes, they did, and now that you hear it, bring on some sheen to the run-of-the-mill brazen Ombre using the right dose of sheen, color, and matte, and all the jazz in between.
Ombre and Sombre that happen to the hair in any color usually lack the sheen, which makes it look, hmm, what do we say, uncared for! You didn't care for the Ombre? Go add some sheen, and give it the spotlight! It's going to beam in a smile and make your day, every single day! That is how you turn boring, unnoticed, to a head-turner, but not over-the-top!
Frosty Highlights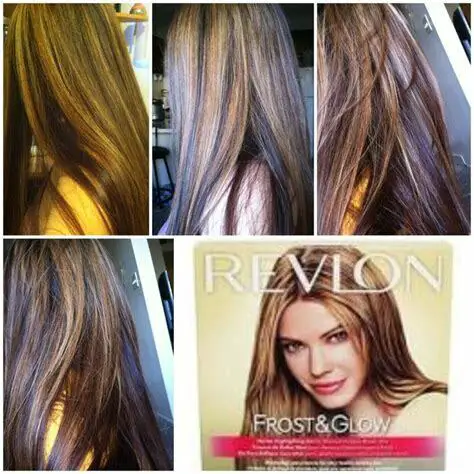 Using the right percentage of hair for this technique is a total winner, no matter your age! For all hair lengths, men, women, here comes the frosty, mighty, mightier to save you from a bad hair day.
You know why? Because the greaser it gets, the messier it gets, it's only going to enhance your style. The matte and frosty blend is a killer! for all hair lengths and haircuts. Isn't that the chicest frost-bite you are looking forward to?
Underlights And Two-Tones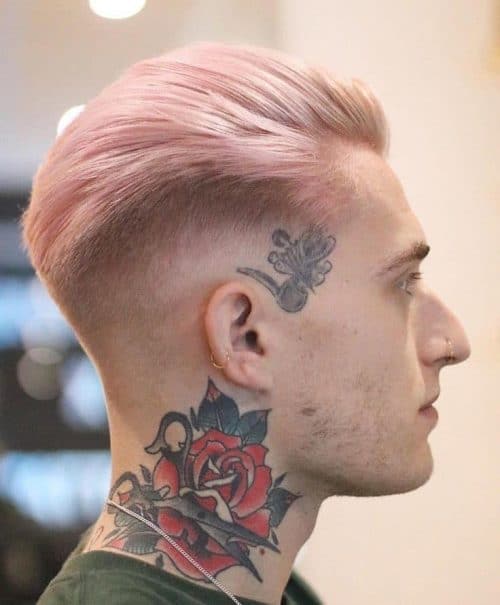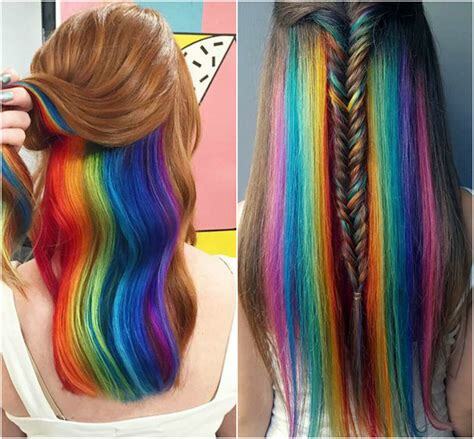 Don't try this if you have short hair. Two tones are suitable for all hair lengths but not under lights. Choose the right color blends for medium to long hair lengths so they don't look ostentatiously and vibrant. You know, if you don't get it right, with the under lights, it could look unappealing. Like you welcomed too much color on your hair, and now they are like a sticky guest you have to sit through.
Conclusion
Now that you know Revlon hair colors are clean, vegan, and come in more than a thousand shades, put those gloves on! You have some brilliant work to do on the fabric of your hair. Regular, creative, artsy, explore all options, and show the world how it makes you happy and stands out!