Bandana is a multipurpose headgear also used as a scarf, kerchief, and a bow. Know how to wear a bandana in various styles and enjoy the summers everyday. Its origins are routed in India, and was originally called 'Bandhnu.' A popular accessories donned by bikers and teenagers who have adopted rock and punk subcultures. Typically a street-fashion, it is worn by many cultures in different styles.
As you hum your favorite alternative rock number, ride into oblivion crossing the country side, the rocky path, exploring cultures, and ethnicities with a biker jacket and bandana in vibrant motifs, you know you are celebrating life the right way without letting a moment slip away in the pitter-patter.
Decades ago, it looks like Audrey Hepburn made the trend popular. As the trend grew from demur to punk rock with a variety of motifs and symbolism of various cultures, this is a never ending trend that is here to stay.
One androgenious headgear that is never going out of vogue. But, did you know it comes in various styles? Bandanas look chic when you team it up with the right outfit and choose the right style. Not street wear anymore? Right from the bourgeois, to the haute couture, bandanas have made it to these racks and rocked the style for men and women, and how? Know how to wear a bandana in different styles beyond a headgear.
How To Wear A Bandana In A Basic Style
Choose the right length after measuring your head size so you get to tie it right.
Pick two opposite ends to make a fold in triangle shape.
Wrap it above or below your hairline and secure with a knot
How To Wear A Large Sized Bandana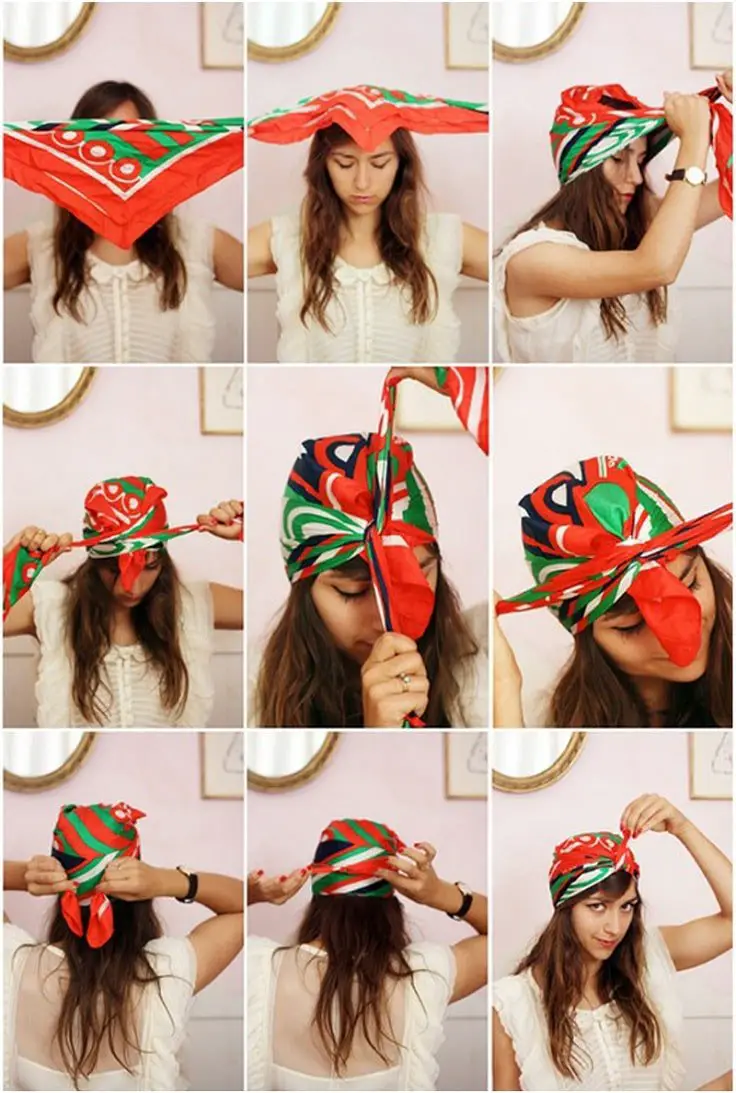 You can add this bandana style to almost every summer outfit that you choose. You can create a bandana with a leftover silk or cambric fabric. Make a diagonal fold and wrap it around your head. Tie it at the nape of your neck. Sunglass with this style of bandana wrap, more brownie points to your style.
The Bandana Bustier
So, you thought it is only a headgear? If you have a large sized bandana, it fits on a bust in the style of a bustier. Fold it diagonally and tuck it on your shoulder-less bra and tie a knot on the rear part. Pair it with accessories and nice pair of casual shoes. This makes a summer bustier top to go with bell-bottoms, capris, or skirts.
The Double Folded Knot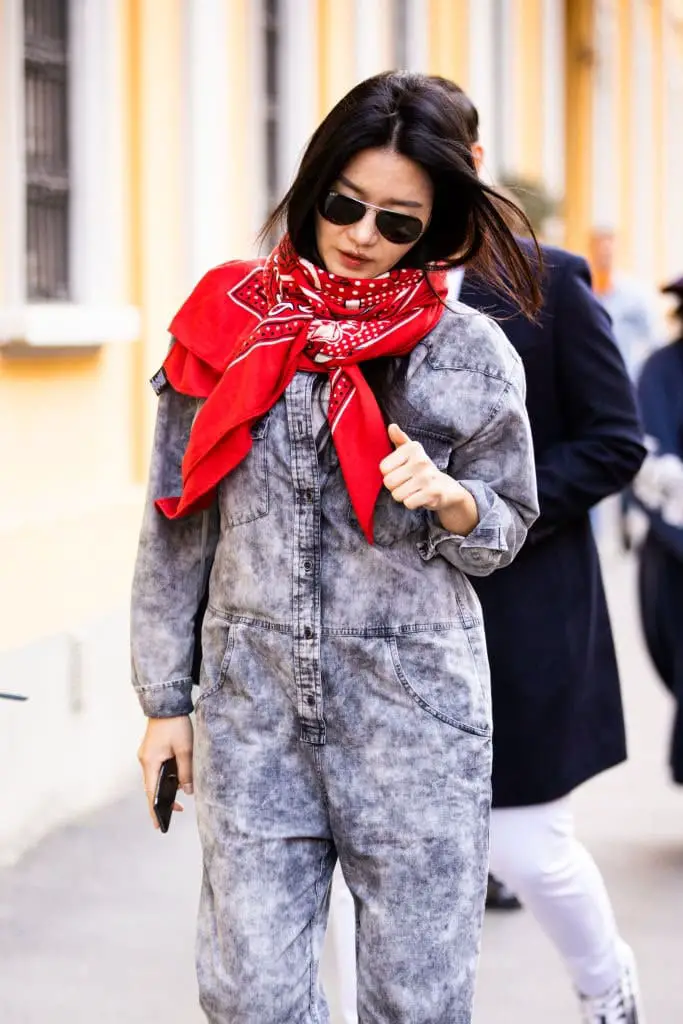 Take a medium or large sized bandana. Fold it diagonally, wrap it around your head or neck. Tie a double knot below the chin and leave the ends hanging. It creates a 70's look reminiscence of the casual and the happier times.
The Hairband Fold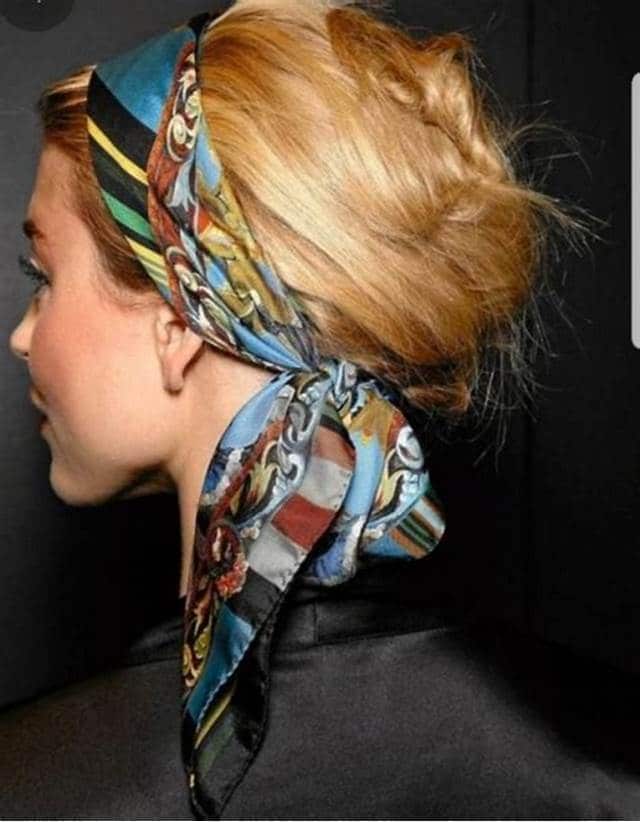 Fold the bandana diagonally and then fold twice to give it the width of a hairband. Tie it near the nape of the neck. This style looks good on older women too. When you are out and about a layered out fit or just a denim and a tee, this is the bandana style to go with.
How To Wear A Bandana With A Cowl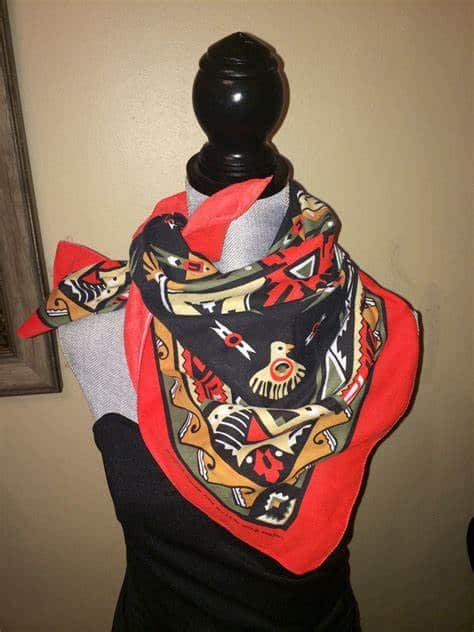 Wrap the large sized bandana over the head, tie a knot at the back of the neck. Create a cowl from the rest of the piece on the neckline and tie the corner to the other side of the neck. This creates a cowboy look. You can team it up with a variety of outfit as style is not scarce for bandanas to blend it.
And You Thought Bandana Is For Short Hair? Na, Bella, There's More..
Long, short, medium sized hair, or with mermaid ponytails, there's a bandana styling for every hairdo. With denims and the tee and a messy hairdo in medium or long hair length, casual summers you defined so well staying in style adding some oomph and mischief smiling above the benchmarks. Did you see them anyway? benchmarks?
Bandanas For Hats And Accessories
Style your hair accessories, summer hats, and totes with a knot whirling in swirls making them lady-like. Unisex is not your call of duty, its so, left on a remote space, probably the outer space.
For now, you Earthly bella, loves to decor your accessories, hats with printed motifs and stylish folds and give style quotient a thumbs up two fold. Oh, were you wearing a belt? Is bandana with a knot around hot pants good enough for summer beach style?
High-Street Bandana Styles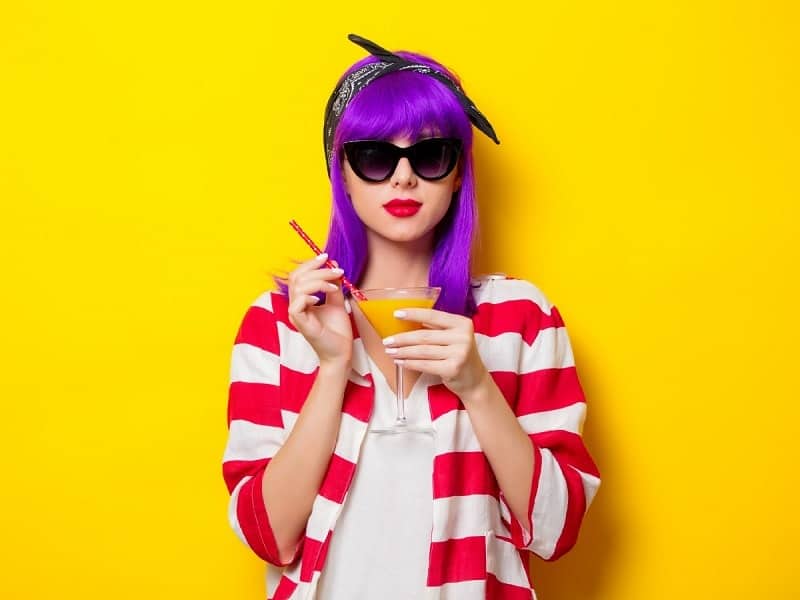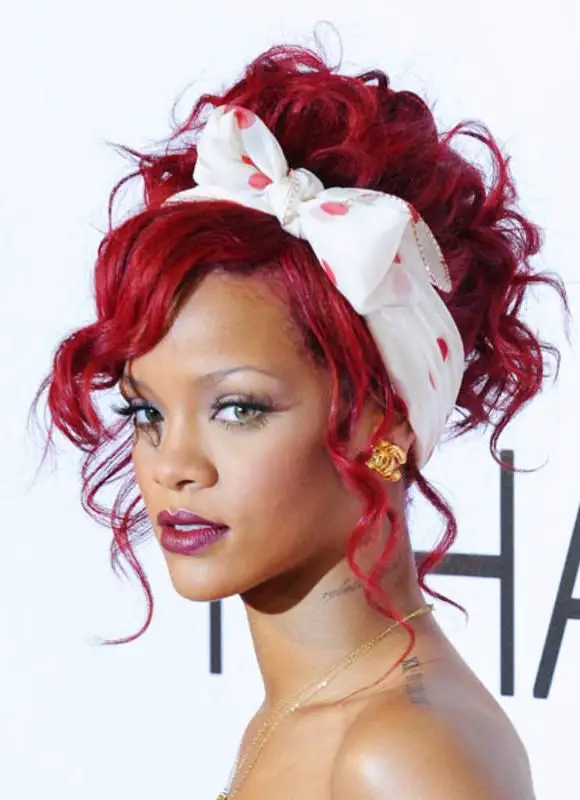 High street fashion? Now, we are thinking ensemble and silhouettes. No, the skirmish between the high-street and couture ends with a bandana when you club a Gucci; oh, by the way, Gucci and other luxe brands have wearables with a snappy closures, and you say nada, nada, nada to tying the knot all by yourself.
Style your hair and decide? Above or below the hairline? and then, Viola! High-street meets couture without the highbrow tiff. Sneakers, loafers, or high-heel boots, all is well with the right style of bandana, and you did not, for a second make a fashion faux paus.
Bandanas For The Rebels
Isn't this iconoclastic? Rockstars, guitarists, and the ones wanting to wear their emotions on sleeves through music, lyrics, ideologies, and more. Now, we have to agree on Alternative Rock, just like the Breaking Benjamin, because Chumbawamba were busy Tubthumping, and you accidently binged on this genre and its style? Relish it, with distressed denims and a casual tee, or maybe a skirt with rivets, d-rings, and grommets.
How To Wear A Bandana For A Workwear
Go French when you have to wear a bandana with a three-piece business suit. No, you ain't the alpha-female version of Godfather, ahem, ahem, but this gangsta style blends in with business attire like mist blends in the breezy air. You can see it, feel it, and welcome it with a nice feeling inside, and there is no fashion police judging your workwear.
Bandanas For The Fairytale Princess Braids, Buns, And Ponytails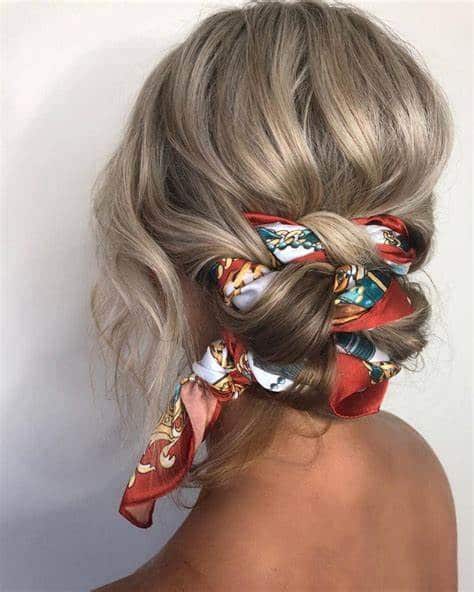 The mermaid braids, buns, and ponytails can be styled with a folded bandana as the punk chic goes to the Disney. A blend of a blend and a princess making your style look like an offbeat maverick.
Conclusion
Know how to wear a bandana with various outfits. Style it with formals, informal, and casuals. Who said they are for the rebels alone? Style your hair with bandanas in stunning motifs that suit your individuality, taste, and mood.