Hair Dryer Diffuser- Know How To Use It!
Already brought your Hair Dryer Diffuser but are confused about how to use it correctly? Do not worry, and this quick guide will help you use your Hair Dryer Diffuser in multiple ways.
Curly hair is unpredictable and can be challenging to control into the shiny and soft curls you constantly see on red carpets or magazine pages. Anyone with naturally curly hair will tell you that it is hard to accomplish those photo-perfect curls at home. The correct usage of hair tools and hair products can make life significantly easier for curly hair.
Rather than spending hours untangling the curly locks and again re-curling them using either any curling iron or hair straightener, all you require is an excellent hair diffuser to acquire the hair you have always dreamt of.
A hair Dryer diffuser is an extension that comes with your blow dryer that spreads the air to minimize frizz and prevent your hair from disrupting the natural curls or wave patterns. It's excellent for any texture, from corkscrew curls to waves. But more than anything, you can also use it to even out curl patterns. It is perfect for anyone with some wave in their hair and wishes to get a better curl or volume. Willing to try it out? Here's how:
Hair Dryer Diffuser
Here's what you ought to know to acquire frizz-free, smoothly coiled waves with the help of a hair diffuser.
1. How To Utilize Hair Dryer Diffuser For Your Dry Hair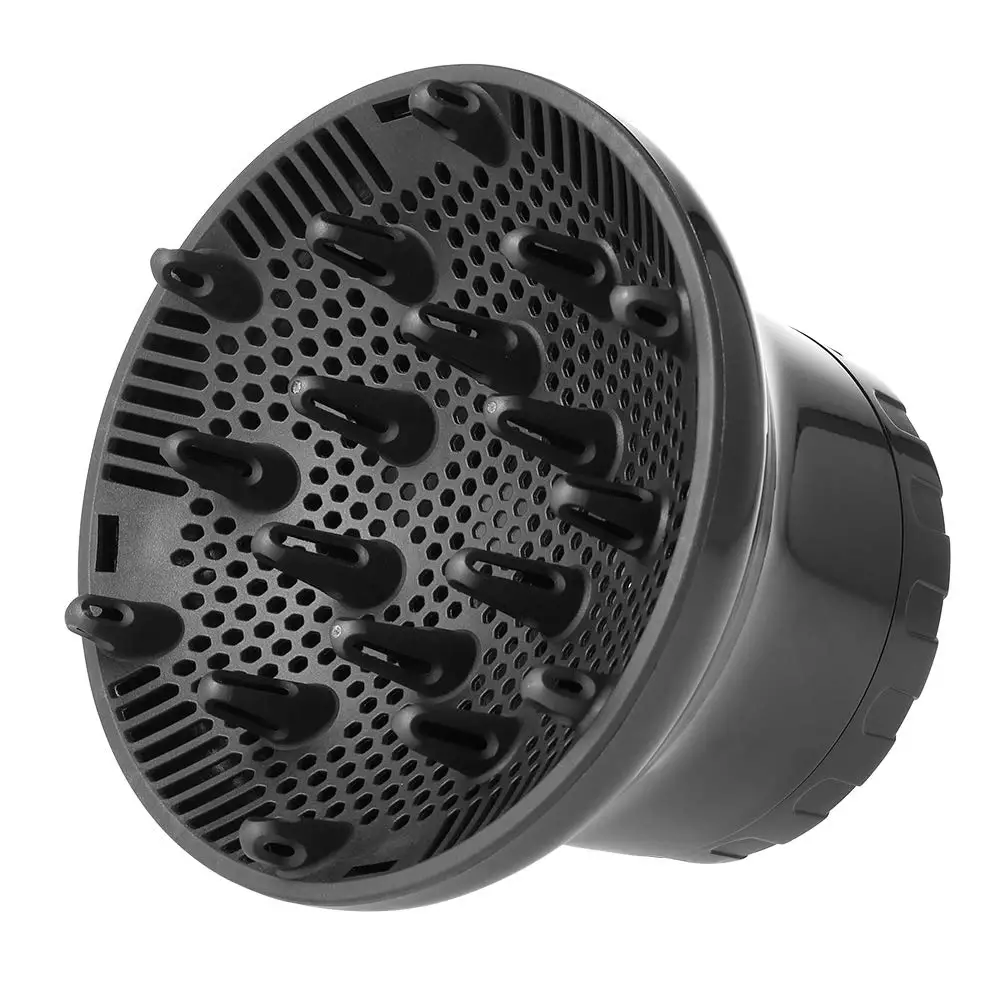 1. Wash and condition the hair if required beforehand
Rinsing your hair is optional. You can also slightly dampen your hair with water instead of washing it. If you do choose to wash your hair, utilize your regular shampoo and conditioner and rinse your hair as you usually do. However, if you want to minimize frizz, try making a few modifications to your selected products.
Try using all-natural products that wash the hair with oils instead of soap agents to allow your hair to look glossy and healthy when it is dry.
Avoid employing harsh shampoos created with sulfates, which will dry out your hair and induce it to look frizzy and dull.
2. Towel dry your hair
Pat dry gently using a microfiber towel or soft t-shirt. Scrounge out the extra water, but do not use your towel or t-shirt to twist your hair. Managing your hair harshly can cause the hair follicles to fray and make them appear frizzy.
3. Use the products required Before Using Hair Dryer Diffuser
Use a leave-in conditioner once you dry the hair for the most satisfactory results. This will dampen your hair instantly after a shower and control frizz when you dry. A few different types of hair products can also assist you with the diffusing method.
There isn't a single exception to the rule. If your hair is wavy type, it might be best to ignore the leave-in conditioner as this may weigh down the hair, reducing the curls and dimension you're attempting to achieve through utilizing the Hair Dryer diffuser.
Styling cream for curly hair can be helpful too. If your hair is wavy, try using a lightweight product like mousse or curling cream.
Try curling each of the curls around the fingers and then dropping fingers out of the curl before you use the diffuser. This helps to define the curls.
A few people advise using the "rake and shake" method to bring out untamed curls before diffusing. Split your hair into five segments: one section in front and two sections on both sides of your head. Use a leave-in conditioner or hair products on all the sections. When you complete one area, hold it by the section's end and gently bounce it out in a manner that permits natural curls and waves to begin forming a good shape.
4. Start using the Hair Dryer Diffuser
Hold the diffuser on the hairdryer's end. Make sure to turn it on medium or low heat options only, and keep the speed low. While this indicates it'll need a longer time to dry, your hair won't dry out or get extremely frizzy during the process of drying.
To begin, lean your head to one side. Hold the diffuser and position it around the roots of your hair. Keep it there till your roots are dry.
Using circular motions, dry the hair around your scalp. Use the prongs of the diffuser to gently rub your hair in a way you massage them, giving volume as well as natural curls and waves.
5. Work your way down, reaching the tips of the hair
Resume massaging the hair using the diffuser in a circular motion till your hair is completely dry to the ends. Use your diffuser to push up on the waves or curls as you slowly work your way to the ends. This allows you to retain the natural shape of your hair and give bounce.
Bear in mind that if you have naturally curly hair, you might want to operate the diffuser differently. Many women with natural curls mention that their hair dries more satisfactory if they stop using diffusers once the roots are dry. If you discern a diffuser makes the naturally curly hair more frizzy, try allowing your ends to air dry. See if this leads to more satisfactory results.
Try raising each section of the hair from the base as you dry it using the diffuser. This will attach more lift at your roots, and it will limit your wet hair from sinking the curls after they dry.
Once your roots are completely dry, you can grab sections of curls and arrange them into your diffuser. Keep your curls untouched or intact as you perform this to help control frizz.
Use your hands scarcely as you diffuse the hair. Touching too much can lead to frizzy hair and cause your natural curls to lose shape. It might feel like it takes prolonged time depending on the diffuser independently. However, holding your hands out of your hair leads to more satisfactory results.
6. Apply products afterward
As soon as your hair is dry, try adding a few products after this process. The heat from the dryer can be harsh on your hair. Hairspray, creams, pomade, or additional products can help limit the damage.
Gently drizzle your hair using a styling spray after it's dry. This will enable your hair to retain its natural shape all day.
If you feel your hair appears dull after drying, there are numerous products you can employ to battle this issue. Consider any shine or pomade serum, both of which are available for purchase at any local salon. Take some of the serum or pomade into your hands first, then gently massage it into your hair. While doing this, pull your hands through the hair as if you are attempting to pull your hair to form a ponytail, and then keep pulling till you reach the ends.
2. How to use a Hair Dryer Diffuser to style your hair
1. Wash your hair
Before you try to style your hair with a Hair Dryer Diffuser, you must wash your hair as stated already. You may wash using your regular conditioner and shampoo. As the heat waves from the diffuser can be harsh on the hair, take additional precautions when you condition your hair.
Leave the regular conditioner in your hair for 3 to 5 minutes rather than washing it out instantly. This will hold your hair slightly softer and more dampened going into the process of diffusing.
Make sure to wash out the conditioner and shampoo thoroughly. Leaving in any remains of products can dry out the hair and lead to damage. Wash until you no longer notice any suds departing your hair.
2. Turn your hair upside down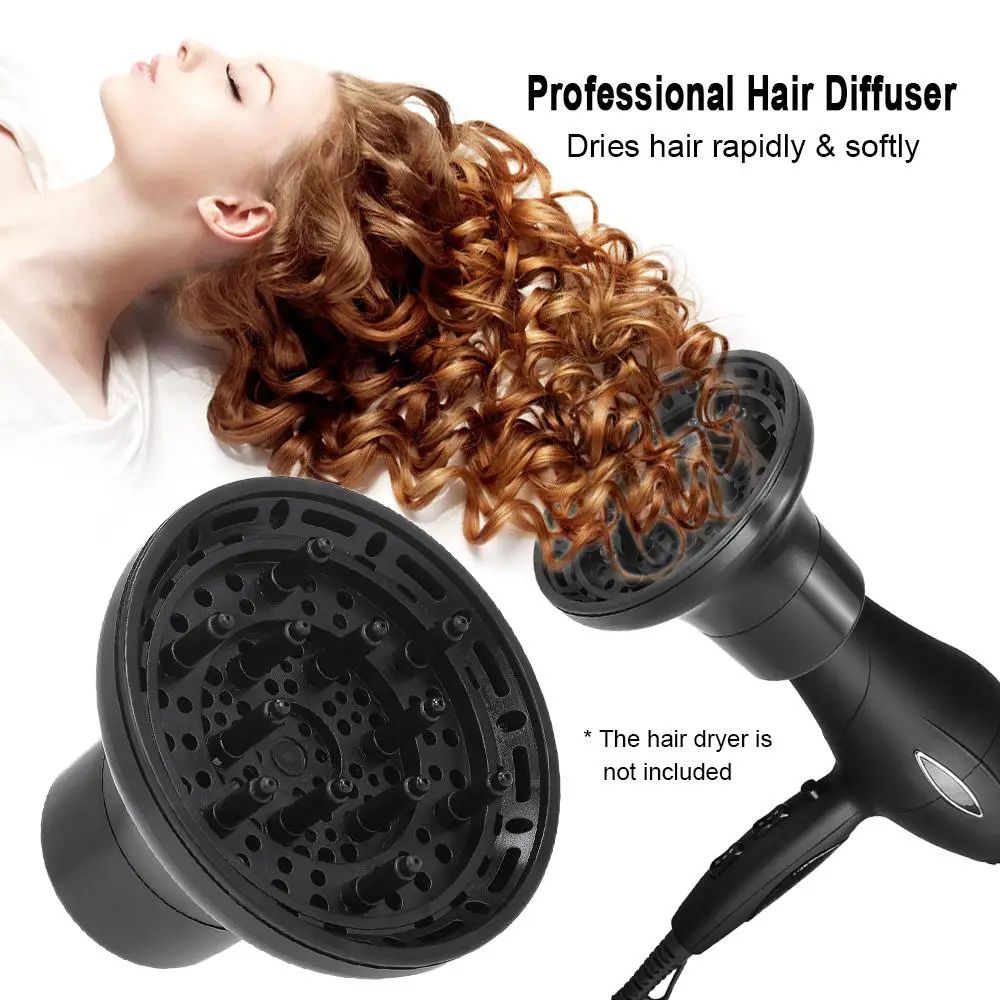 Once you are finished washing the hair, turn your head in an upside-down manner. To begin parching, gently jiggle your hair back and forth. This will permit your waves and curls to take a natural shape.
To proceed to dry, squeeze extra water off your hair. Don't rub-dry using a towel. This can cause your hair to become frizzy and difficult to handle. If your hair is dripping wet, it is more suitable to blot dry using a towel than rub.
Use a wooden wide-tooth comb for detangling your hair while it is still watery.
3. Add mousse or curl cream if you wish to
It's unnecessary, but a curl cream can help improve your hair's form when using Hair Dryer Diffuser. You can discover such products at the local salon.
Any products you apply should include some types of moisturizing agents. This is because excessive heat from the diffuser can dry out the hair. Search for lotion-based creams, foam, and gel to use in the hair before you start diffusing.
4. Begin diffusing
Holding your head upside down, use the Hair Dryer diffuser near the back of the head in a circular motion. Concentrate on the roots at the scalp of your head. It would help if you did this because diffusing from behind will attach more body or volume to your hairstyle.
5. Flip the hair back
Scan once to see how your hair is positioned. If you enjoy how your hair appears, you can stop using the hair Dryer diffuser at this point. However, if you wish for more volume, try using the Hair Dryer diffuser along the part line and on front of your hair.
Natural curls might be best when left alone, as with merely drying your hair using a diffuser. If you usually have curly hair, try drying out the roots and allowing the ends to air dry.
Use similar circular motions as a Hair Dryer Diffuser on the hair. As always, do not touch your hair with your hands excessively during this process. This can interrupt the style you are willing to create.
6. Create volume
You can use the Hair Dryer Diffuser to attach the volume to the hair. To accomplish so, you'll require to grab a few hair clips.
Place the hair clips in your hair close to the roots. Hold them at an angle to lift the top segment of the hair, promoting volume when you dry.
You can either persist in using the Hair Dryer Diffuser or permitting your hair to patch naturally, keeping the clips in place. Distinct types of hair will react in various ways. You might have to accomplish some trial and error methods to see which brings out the best volume to your hair. Try diffusing the hair using the clips one day. The other day, let your hair air dry. See which styles you prefer the most.
7. Use the Hair Dryer Diffuser till your hair is nearly 80% dry
Letting some of your hair dry naturally will hold them moisturized. It can also promote volume. Once you feel your hair is almost 80% dry, discontinue using your Hair Dryer Diffuser. Let your hair air-dry for the remainder of the day.
8. Add wave-preserving or curl-preserving hair serum
Use a leave-in conditioner, mousse, or other hair products to keep the hairstyle in place. Use it to the hair in a scrunching motion to keep your hairstyle intact instead of combing it in.
Your hair must have a natural bounce once you finish diffusing it. Do not apply excessive hair spray or another rich product since this might weigh the hair down and interfere with your style.
Once again, use products in your hair in a way you're pulling the hair to form a ponytail. Then, run the fingers all the way, reaching the ends of your hair.
Pay more awareness to product instructions on the label. Many products recommend using them at the roots to stop your hair from appearing oiled or weighed down.
3. How to use a Hair Dryer Diffuser On straight hair
1. Begin with your wet hair
Most people with straight hair or hair slightly towards the straight side are stunned by the waves when they operate a hair diffuser. Begin by having your hair wet thoroughly. Either condition your hair after washing or take a shower, then smoothly dry it using a delicate towel till it's moist but not dripping wet.
2. Apply the needed products
After you have washed the hair, you will have to apply the product to support your hair while utilizing the diffuser. You'll require some volumizer and a heat protectant to achieve this.
You can use products created to provide hair volume on the roots. You can locate volumizing shampoos or conditioners at the nearest supermarket. The local salon might likely sell leave-in products prepared to boost volume. Read the guidelines on the products carefully before you buy. Some products are spray-on, and you must massage some deep into the scalp.
The mousse will work quite well when you're attempting to make your straight hair look curly. Try adding a little mousse to the hair, concentrating specifically on the hair roots.
As heat will damage your hair, use a good heat protectant. That is particularly true if you have thin hair. Blow-dry sprays usually are sold at the nearest salons. You generally do not require to use more than one drop of any products. If your hair is particularly prone to becoming frizzy, see if you can discover a heat protectant that comes with a moisturizing agent.
3. Use the Hair Dryer Diffuser to promote waves in your hair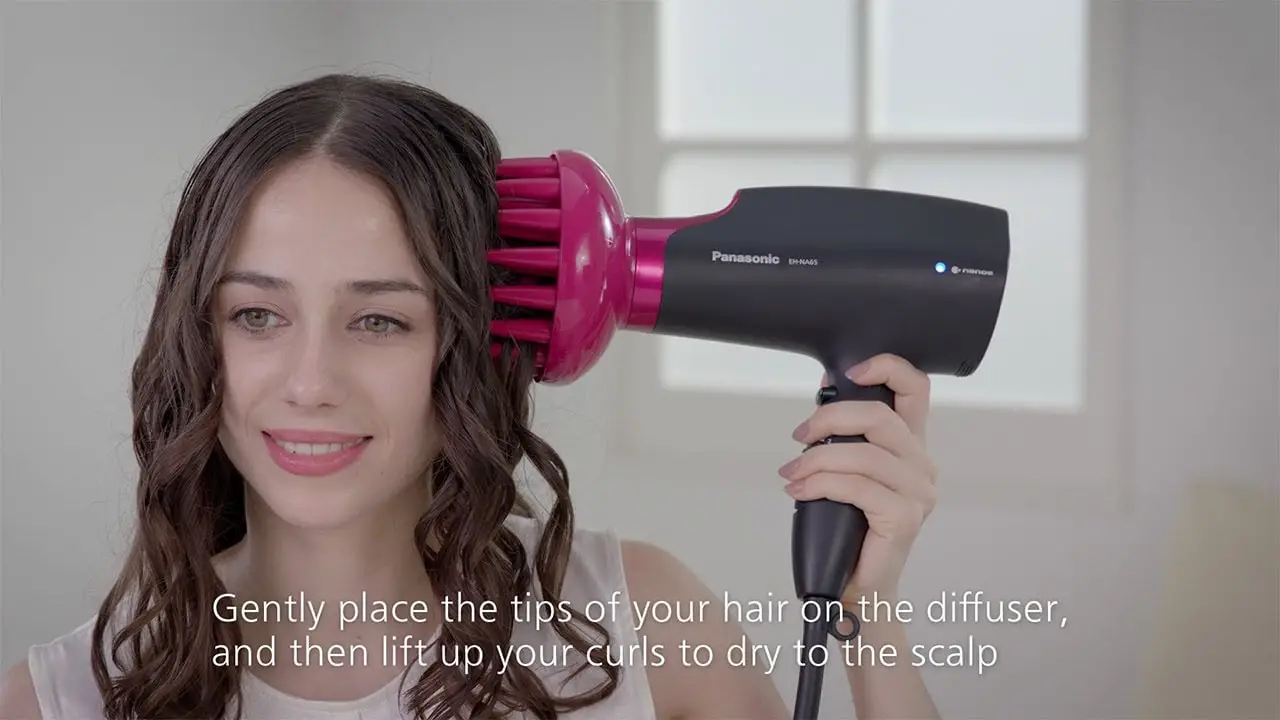 To achieve this, practice your fingers to raise your roots upward. Force your hair upward inside the diffuser, scrunching them into the diffuser's prongs. Then, proceed to dry your hair all-around using a similar process.
Another alternative is to twist the hair in small to medium segments before diffusing it. That will create curls in the hair after you complete diffusing them.
4. Add product when you finish using Hair Dryer Diffuser
You must use the product after using the Hair Dryer Diffuser onto the hair. The heating process is tough on hair. You also need to add a type of hair spray to ensure your style remains intact throughout that day.
Gently spray your hair using your favorite label of hair spray. That will assist in solidifying your new hairstyle. Refrain from using too much hair spray. That may cause a powerful odor and make your hair appear incredibly stiff.
Use serum or pomade to make your hair appear soft and all-natural. Rub it gently over the hair, caressing your hands from the roots reaching to the tips of the hair for great results.
These are fantastic and beneficial ways to use a Hair Dryer Diffuser to your curly hair. Even if you have straight hair, you may use a Hair Dryer Diffuser instead of curlers that damage your hair with extreme heat.