You can never get over stickers as they are available in many varieties. Besides that, stickers are so much fun because they bring a personal touch to common goods and transform them into something genuinely one-of-a-kind to you. And if you are a sticker-maniac, you will adore these incredible Cricut sticker ideas!
What's great about Cricut stickers is how simple they are to manufacture. Simply utilize the Print Then Cut tool on Cricut to decorate notebooks, planners, drinkware, and other items. You can simply produce custom-designed Cricut stickers from scratch with a Cricut machine. I've included sticker ideas for regular and special occasions, so you're covered for events all year.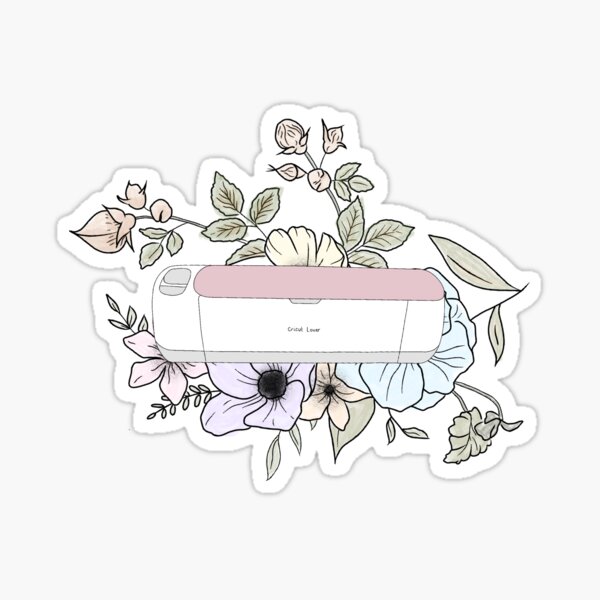 You can't stop sticking those adorable sticker designs on water bottles, laptops, and virtually everything! Without a doubt, stickers are a quick, easy, and cost-effective way to advertise your company or express your creative side. You'll find the best Cricut sticker ideas here, whether you want to spruce up your laptop with encouraging words or make thank you stickers for your small business.
What are Cricut sticker ideas all about?
The term "Cricut" refers to an American brand of cutting plotter. A cutting plotter is a machine that uses a knife to cut almost any design or form on paper. These devices can cut through felt, vinyl, paper, fabric, leather, and wood, among other materials. This machine is ideal for DIY crafters or brands looking to expand their reach through sticker marketing.
To begin using Cricut services, you must first download Cricut Design Space, a software tool that integrates with the Cricut machine. It includes over 60,000 ready-to-print and cut pictures and fonts. However, you are free to use your photos and fonts. Both the Cricut machine and Design Space are simple to use.
20 Cricut sticker ideas
You've arrived at the accurate place if you're seeking the cutest Cricut sticker ideas. Here are some of the prettiest Cricut sticker ideas you'll want to try immediately!
Names
Names on stickers can never go wrong! Personalization is important when designing Cricut stickers for friends or your brand since it encourages people to keep the stickers. You can cut out custom names for your personnel or name badges for event participants. The most important thing is to choose readable and simple typefaces people want to use or maintain. You can also get various fonts to use while making the stickers.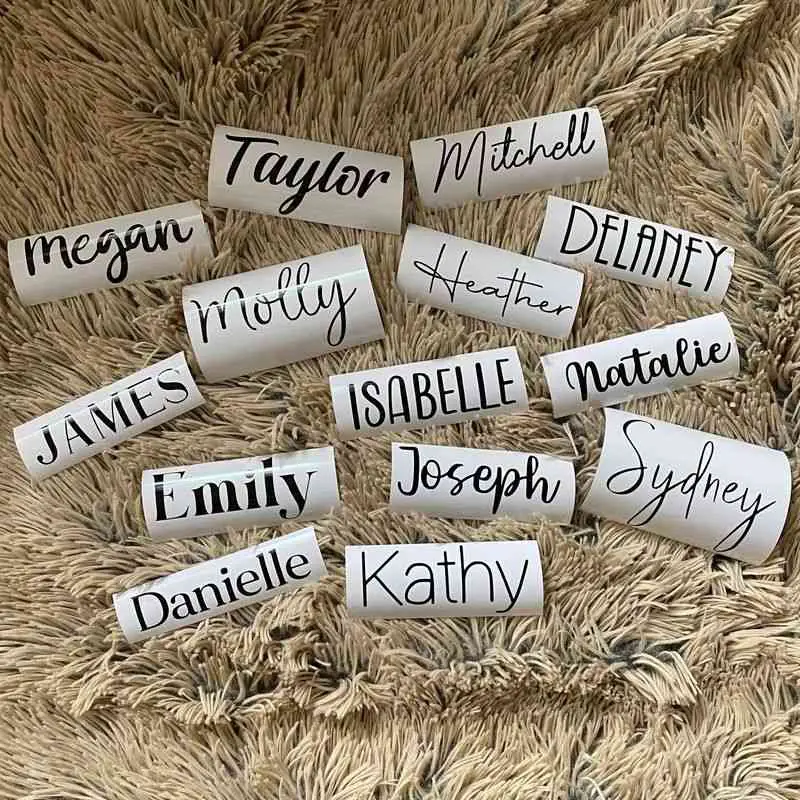 Novelty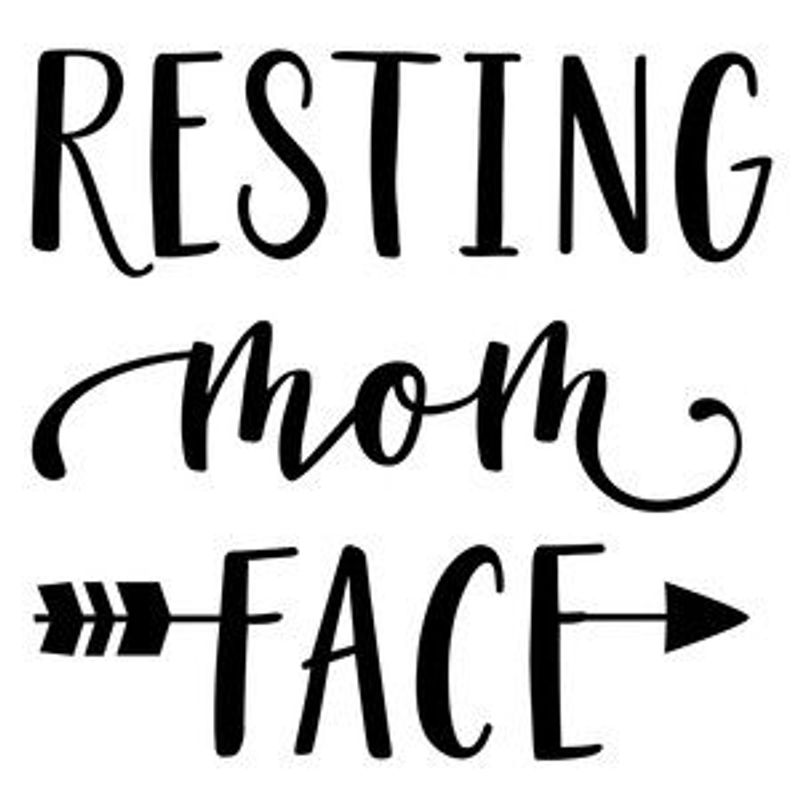 You can experiment with novelty designs by designing your own or employing experienced graphic designers. Novelty designs are unique and cannot be found anywhere else. This is critical for brands seeking immediate brand awareness and memorability. The proverb "Resting bitch face" inspired the quirky font shown above.
Water Bottle
The finest Cricut sticker ideas are those people would contemplate putting on their most valuable belongings. These are items that they carry with them wherever they go, such as water bottles. Brief phrases or daily reminders are great personalized sticker ideas for 2022.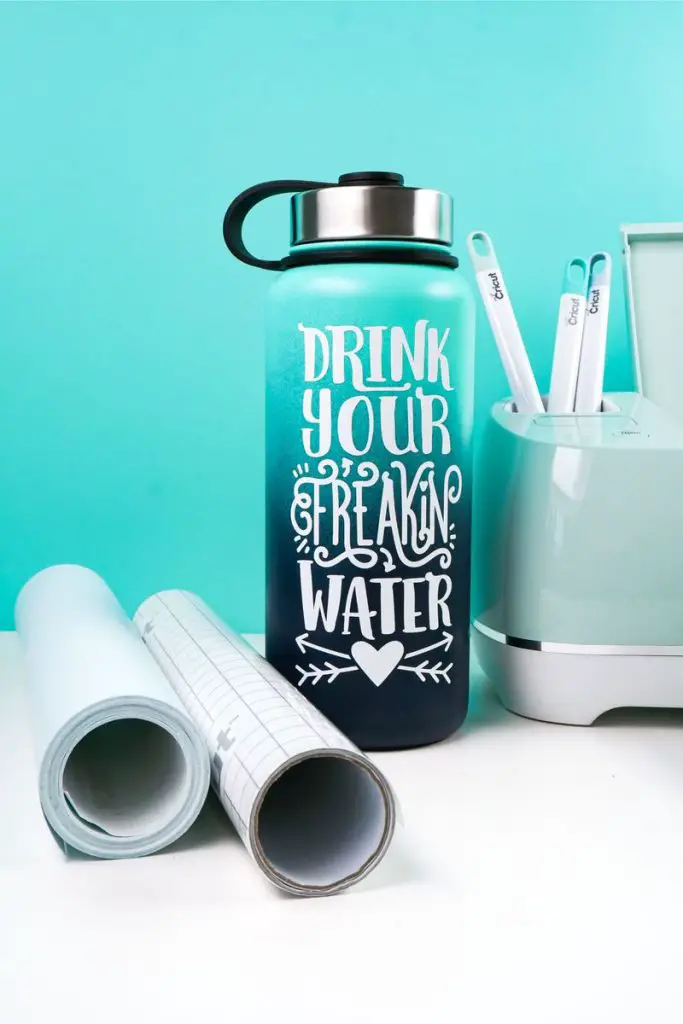 Tropical Themes
Who doesn't desire to spend their vacation in a tropical nation, experiencing the breeze in their hair and the sand beneath their feet? Inspire people with uplifting tropical themes that are appropriate for the season. This concept is appropriate for watersports events, nature and outdoor brands, or a travel and leisure blog.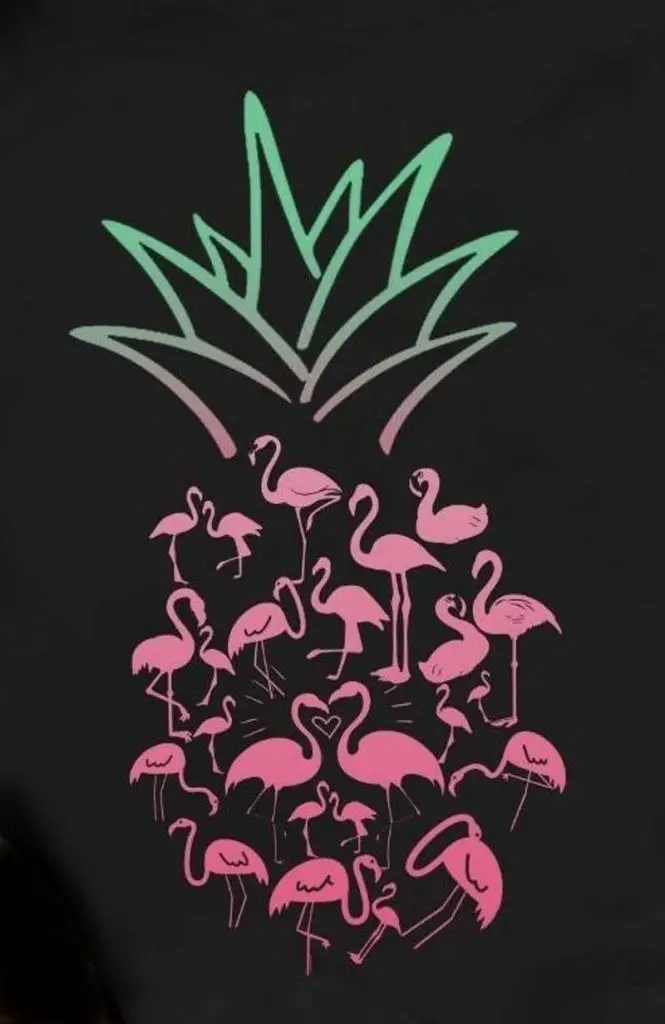 Animals
Printing and cropping animals for your Cricut sticker ideas can never go wrong! People enjoy seeing photographs of adorable puppies, kittens, or any other fuzzy face with heart-melting, docile eyes. You can also use wild animals to demonstrate one's bravery. Or possibly a characteristic such as leopard markings or cat paws. You can also experiment with colored or black-and-white sticker designs.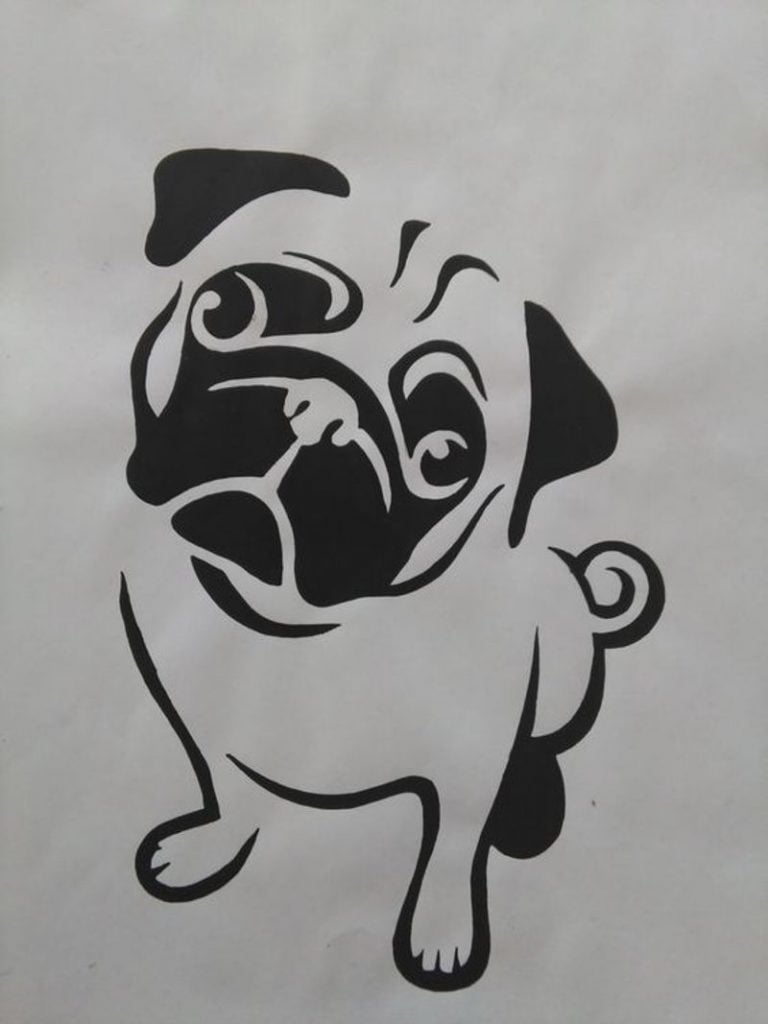 Car Decals
Vehicles are among the most cherished items that individuals utilize daily. And what better way to show the world your personality than by putting decals on your car? Car decal designs should be simple yet appealing at a glance. Before printing, check out sample automobile decals for outdoor enthusiasts or an outdoor brand.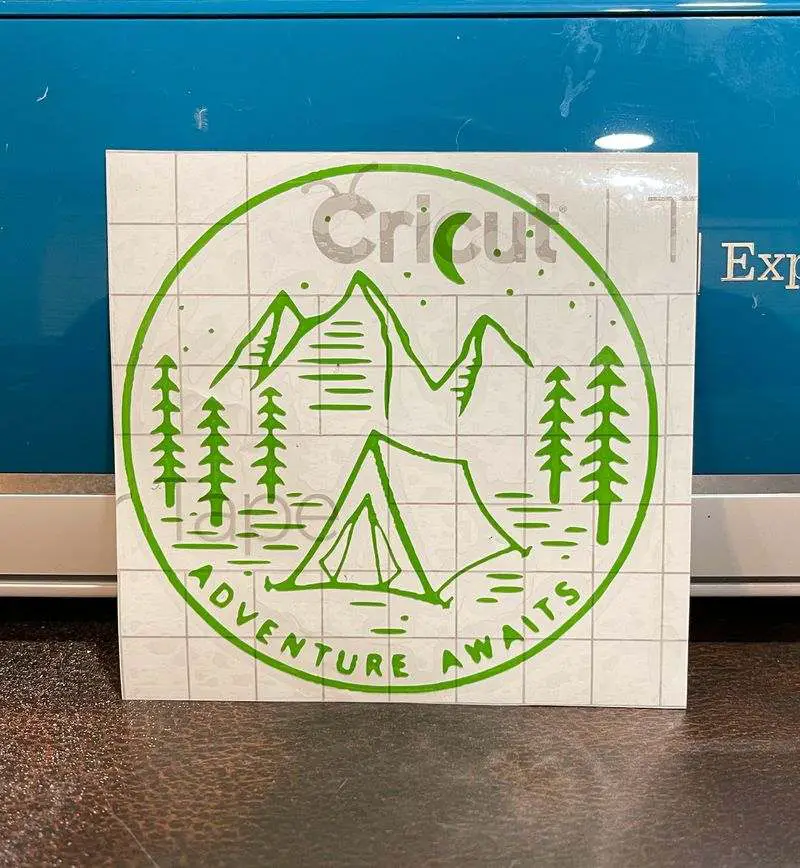 Professional Themes
Consider creating Cricut sticker designs that deliver energy boosts for the working class. The designs' concepts urge users to utilize the stickers on their daily "work" tools and equipment. Furthermore, if you are a brand that promotes items and services, it can be a great marketing tool that provides visibility.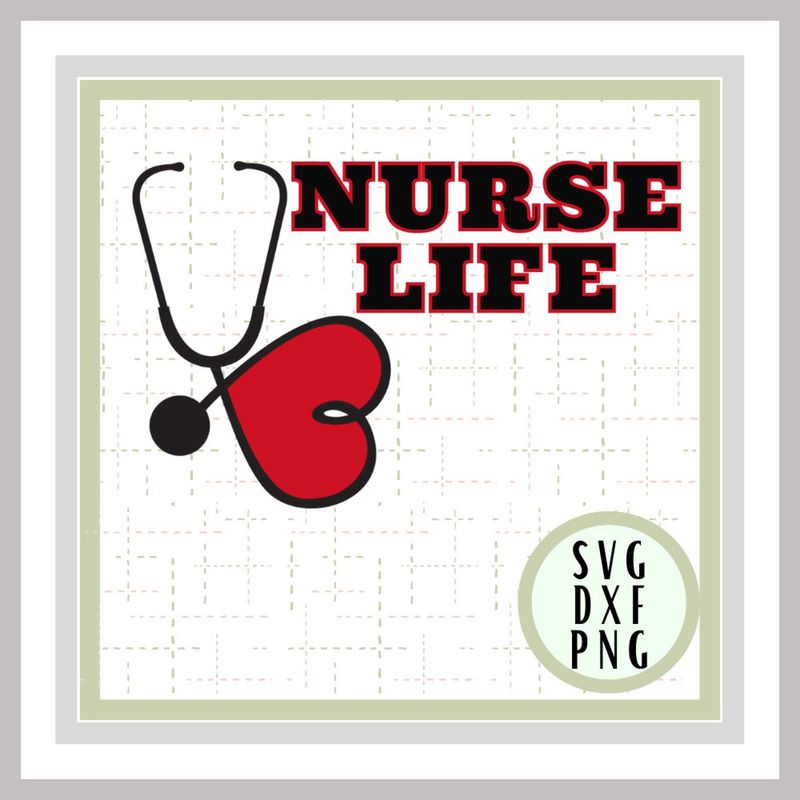 Silhouette
Silhouette Cricut sticker ideas are also a great technique to display an image or sign that can be seen and comprehended from a distance. Silhouettes are eye-catching and can take the form of any sign or image. The image might stand out when placed on a surface with a plain, solid background color.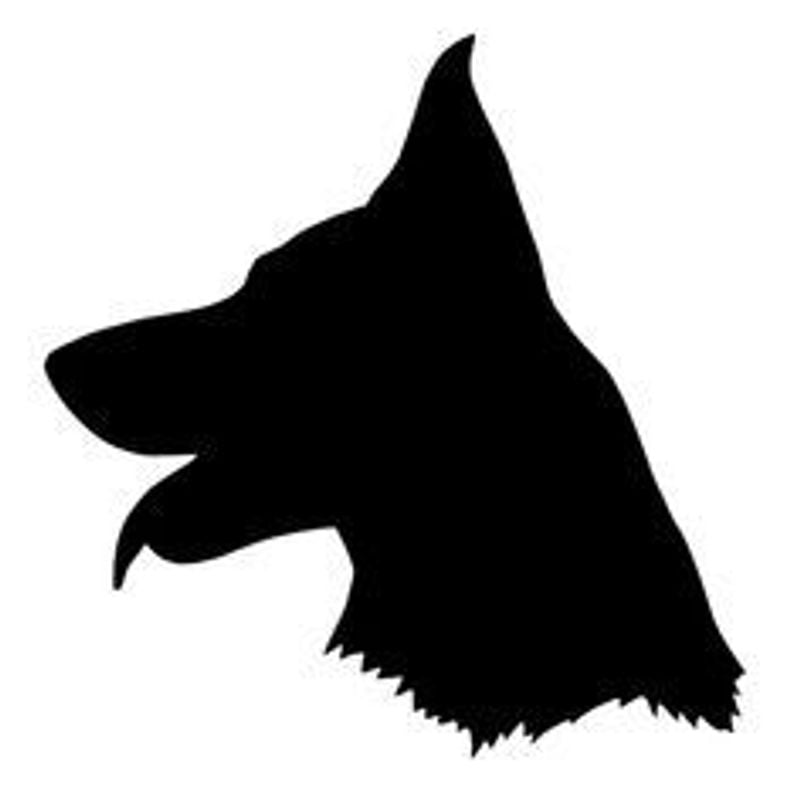 Motivational Quotes
If you're giving out stickers to your target audience, motivating quotations can help consumers remember to keep them. It's a method to connect with your audience, particularly if they're having a difficult time. Who doesn't want a quick energy and mood boost every day? People nowadays require it.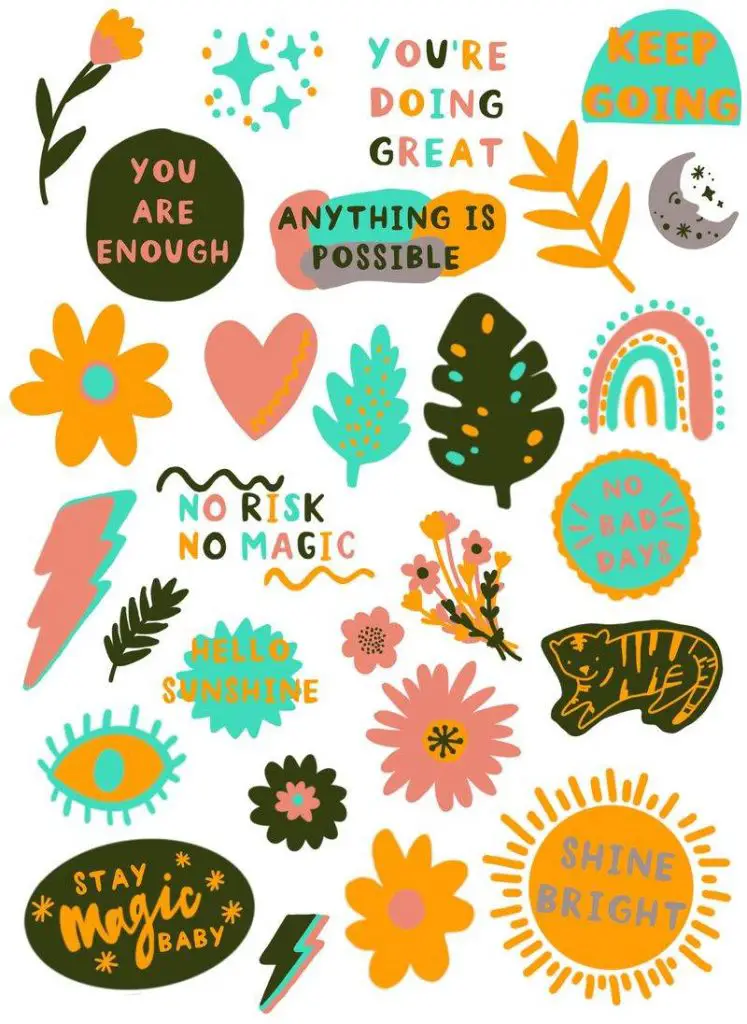 Cartoon characters
Cartoon characters are an excellent technique to entertain your audience or pals. We all have a favorite cartoon character with whom we have always identified since infancy. People become nostalgic when they see their favorite characters, which is why these are wonderful Cricut sticker ideas.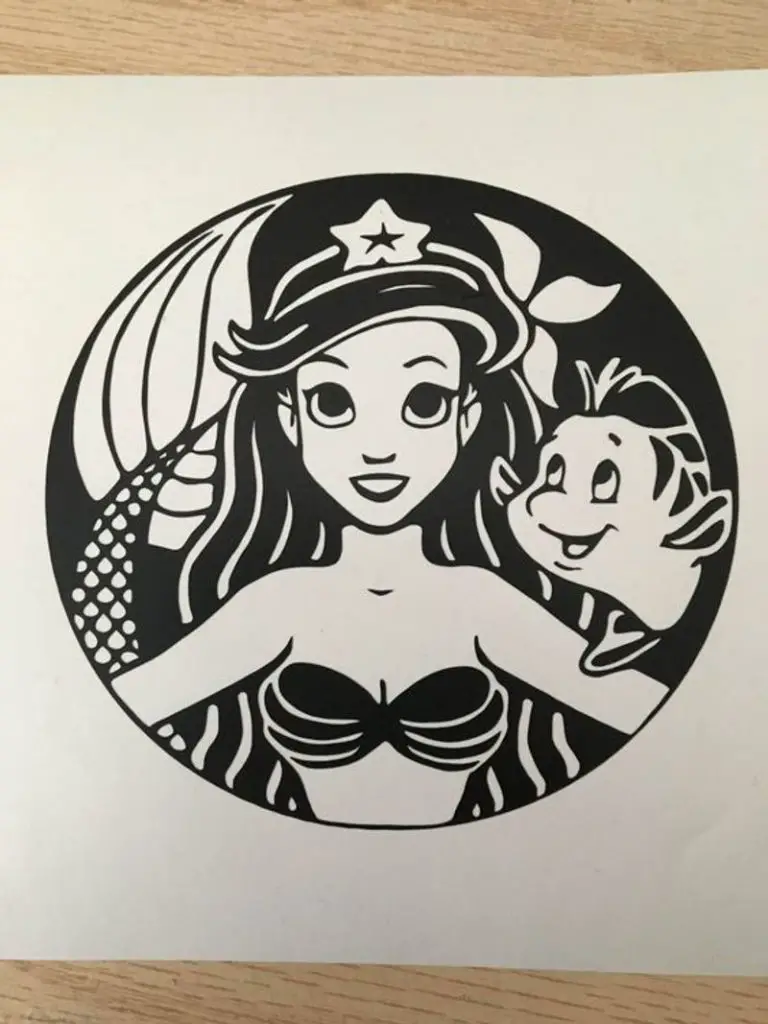 Emblems
Whether you're marketing your trademarks or making stickers for your projects, emblems are eye-catching ways to catch visitors' attention. However, keep structure and simplicity in mind when incorporating design elements into your logo. Because you'll be dealing with a small space, making design elements stand out can be difficult.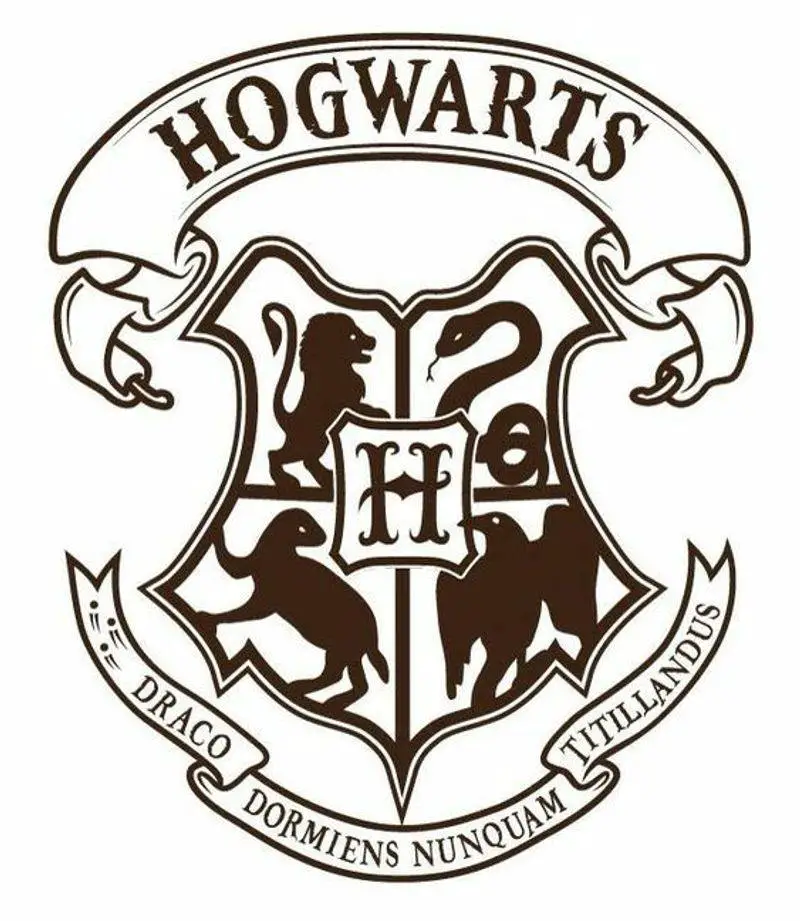 Holiday themes
If you're using sticker marketing, staying current is critical so you don't lose out on revenue chances. Just as advertisers create holiday-themed ads, it's a good idea to customize your sticker designs for the occasion. Although your stickers may not see the light of day after the holidays, getting on board is a good idea.
Negative space
Negative space is a graphic design element that adds hierarchy and ambiguity to your visuals. It also increases the uniqueness of your sticker design because, let's face it, not many people can find concealed messages in negative areas. Here's an example of how to use white space in Cricut sticker designs.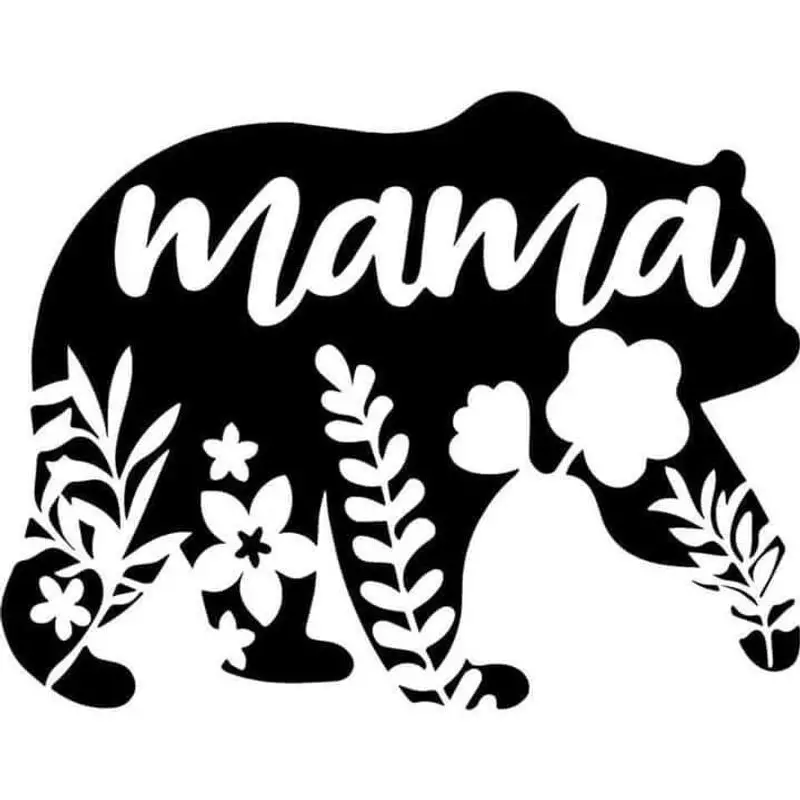 Nature
Plants and nature are another wonderful Cricut sticker idea. Green is a beautiful color that soothes the eyes. Integrate natural elements such as plants, mountains, beaches, trees, and more to make your designs stand out. Combine the photos with clever and amusing wording, such as this adorable cactus.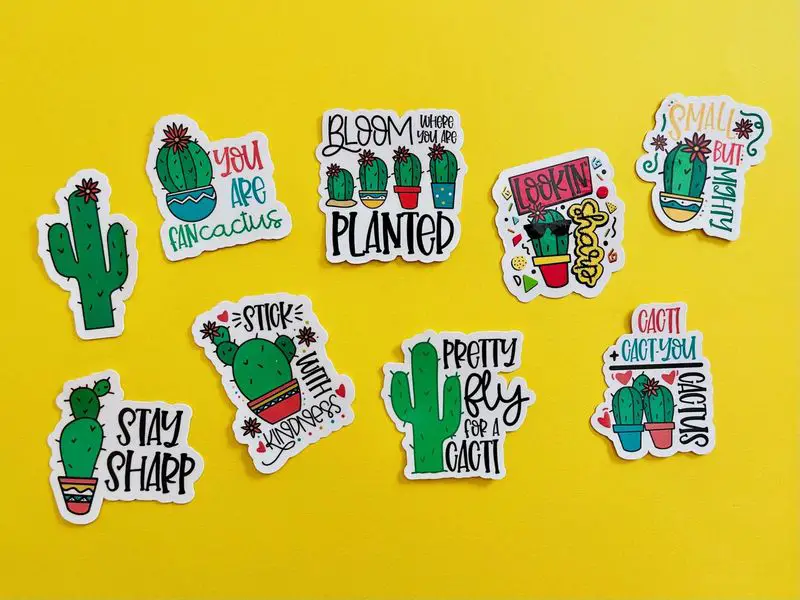 Custom portrait sticker
Custom portrait sticker designs can be an excellent way to personalize personal and commercial tasks. Of course, you won't be able to produce individual photographs for every buyer. However, identify regulars who would appreciate this modest yet profound act.
Calligraphy
Calligraphy is popular in the arts, literature, and marketing. It's simple and uncomplicated, but it exudes refinement and a distinct appeal not seen in stand-alone photographs. Choose typefaces that are appropriate for your brand or personal project. You may encircle the text with lovely frames to add a nice finishing touch. Here's a simple text example surrounded by gentle, water-colored greenery.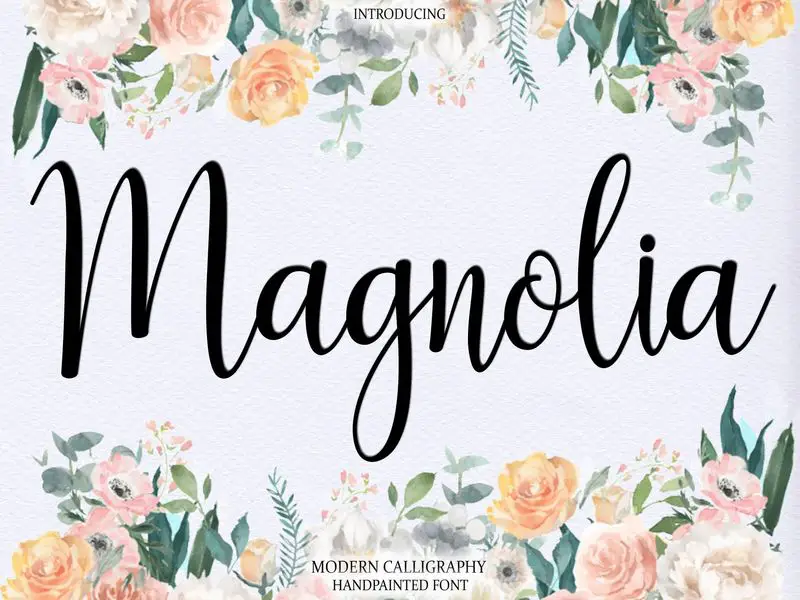 Logos
One of the main reasons advertisers use stickers is because they make it simple to display corporate logos swiftly and efficiently. Because of their guerilla nature, stickers can be used for various marketing purposes. Of course, emerging brands face distinct challenges than well-known brands in a specific market. However, if you develop interesting and entertaining Cricut sticker designs, people will keep the stickers for a few months.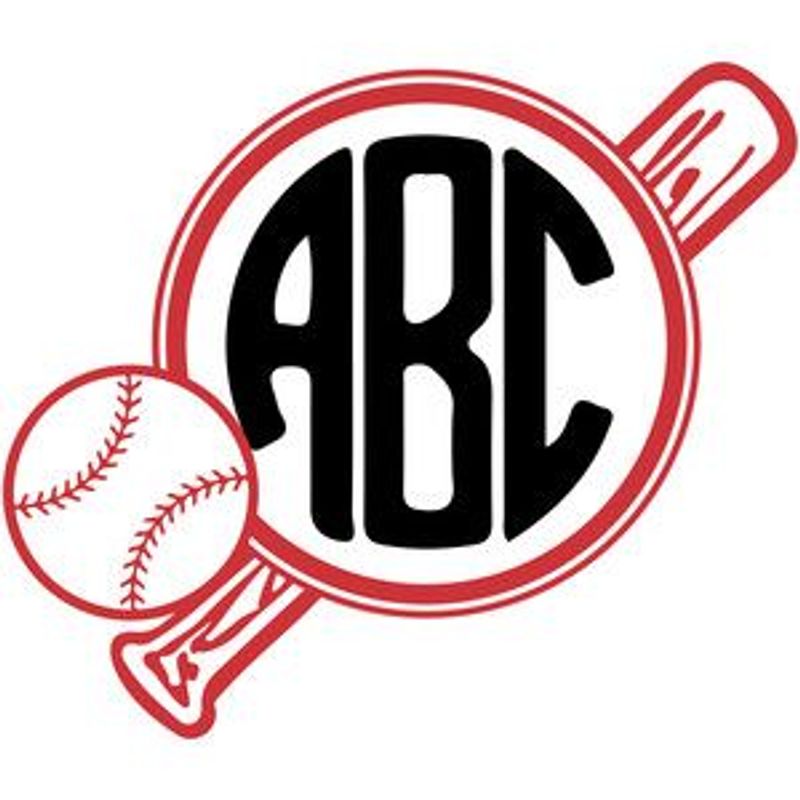 Abstract Cricut sticker ideas
You can also use abstract Cricut sticker ideas to create a sense of mystery in your creations. Abstract sticker designs allow you to express yourself freely without being disturbed by real-life symbols and imagery. Furthermore, abstract designs allow you to add your spin and meaning to the piece.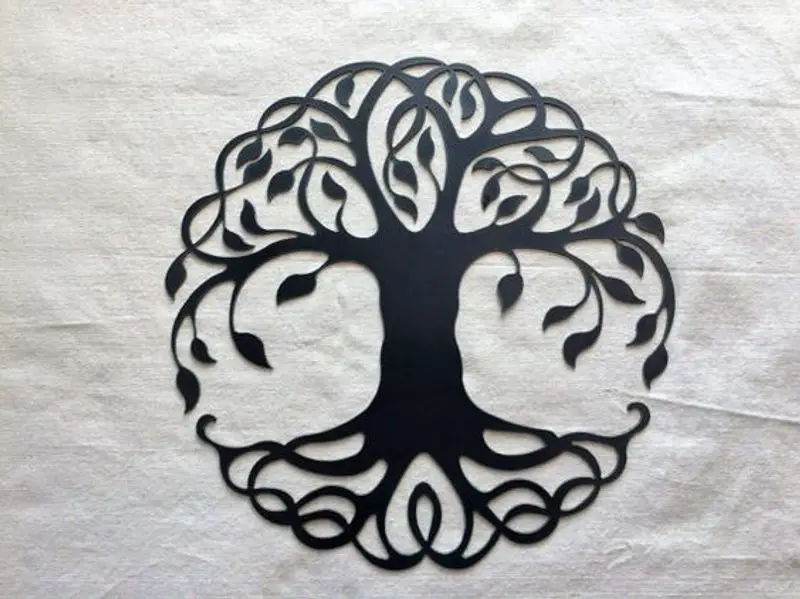 Typography
Typography is distinct from calligraphy because the latter focuses on lettering and penmanship. On the other hand, the former refers to the combination of several typefaces that result in a beautiful, coherent design. And this design demonstrates that typefaces aren't always necessary for words. You can spell out a word with everyday things, but make sure they are readable.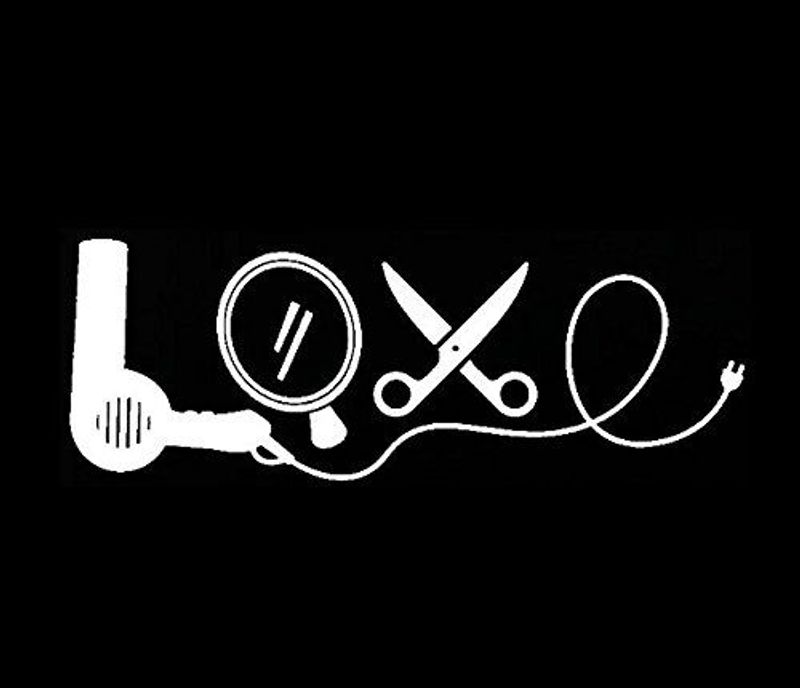 Clipart
Clipart is also one of the most well-known Cricut sticker ideas, as most people have seen or used clipart on their documents at some point. Clipart refers to basic drawings, icons, or symbols commonly found on computers. People use these photos to improve the appearance and structure of their documents.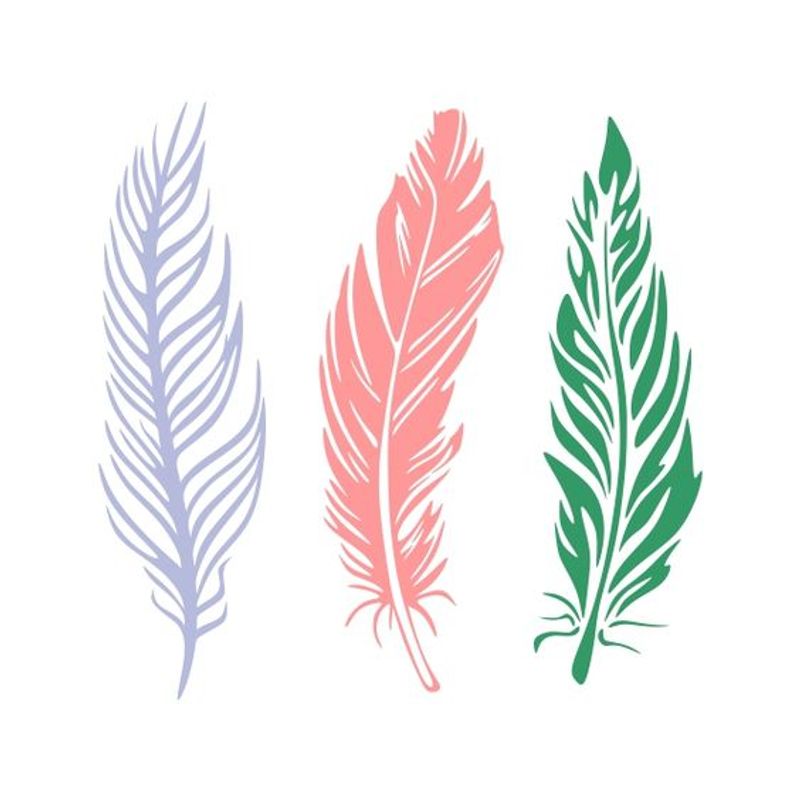 Also Read: DIY Dresser Ideas: 27 Ideas to Design the Best Dresser for your Room
Cricut Sticker Maker Machine and Settings
When making stickers with your Cricut, there are two things you should always keep in mind. The first is the scale. Only designs up to 9.25 x 6.75in can be printed and cut. Check the size before sending your product to be cut. Otherwise, you will receive a notice that the image is too huge.
Another factor to consider is the limitations of your machine:
You can use colored paper (that isn't too busy) and glossy white materials if you have a Cricut Maker.

Use white paper with a matte finish if you have an Explore machine.
What is Print then Cut, and what do Cricut sticker ideas do with it?
"Print then Cut" is a Cricut Design Space tool that allows you to print your designs before cutting them with your machine.
Direct your machine to print first and then cut in two ways. The first is to change the "Operation" setting from "Basic Cut" to "Standard." The second is flattening the layers with the "Flatten" tool, accessible at the bottom of the layers panel.
Don't worry about this during the design phase for best practices and zero difficulties. It will just cause you tension.
Simply add your shapes, text, and images and flatten the entire thing. 
Step-by-Step Instructions – Create Stickers with your Cricut sticker ideas
Now that you've determined your machine specifications, it's time to learn how to create stickers.
Cricut sticker ideas – Materials
Maker/Explore Cricut

Paper Stickers

Printer

Blade with a Fine Point

Mat with a Light Grip (blue)
Cricut sticker ideas – Developing a Methodology
Because you can make stickers out of the text, images, shapes, and anything in Design Space, you may become overwhelmed and not know where to begin.
So, for you to have a good time manufacturing stickers, I created a "frustrationproof" way.
The following are the phases you must follow:
Make a design (By adding shapes)

Color or patterns can be added.

Text and images should be added.

Check the size and press the "Flatten" button.

Make your stickers.
When you follow this method, you can concentrate and focus on one step at a time, which is strong, my buddy!
Cricut sticker ideas – Step-by-step execution
When the cutting is finished, Design Space will notify you. After that, remove the mat from your Cricut machine. Remove the sticker material from the mat, and you're ready to apply your wonderful Cricut sticker ideas to practically anything!
Step 1:

Locate and Upload Your Designs
Before creating stickers, you must choose and upload the designs you wish to utilize.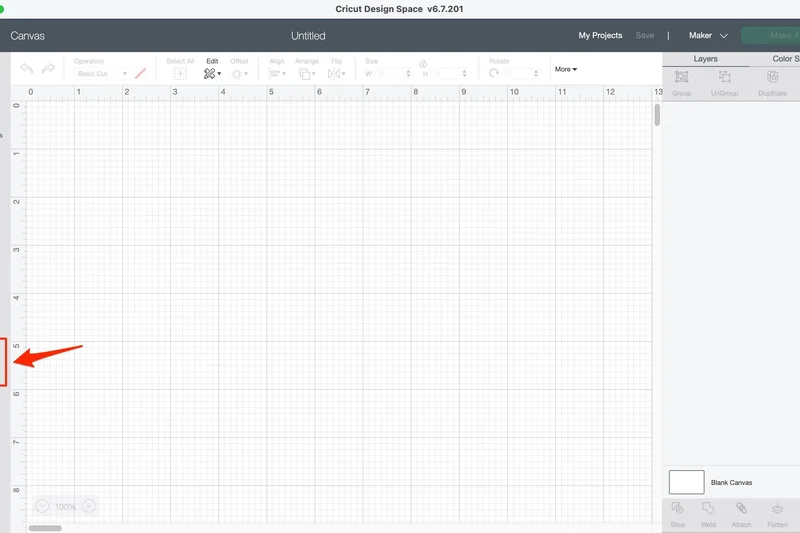 Select the design or designs for your stickers.

Launch Cricut Design Space and choose New Project to start with a blank canvas.

On the left side of the Design Space screen, click the Upload button, and then on the following screen, click Upload Image.

Search your computer for your designs.

Choose the first image to upload.

In Design Space, when prompted to select an image type, select Complex to preserve all detail and click Continue.

On the Select & Erase Screen, preview and make any necessary changes before clicking Continue.

On the Choose Upload Type page, select Print, Cut Image and Upload.
Step 2: Mark an Outline of Your Design
We adore the appearance of die-cut stickers with a white outline. They make the designs stand out more. Of course, you may outline any color you want, but we'll use white as an example. While there are additional ways to accomplish this, Cricut recently released a Beta tool called "Offset" that can construct the outlines for you. A few words on the Offset feature are included at the end of this phase.
Upload images to your canvas by clicking the Upload button in Design Space's lower left corner. Please remember that you can select numerous photos to insert all at once.

If the photos are too large to see on screen, resize them using the toolbar's dimensions input.

Draw a rectangle measuring 6.75″ x 9.25″ on your canvas.

Please remember that this is the greatest region where Cricut can do a Print and Cut procedure.
Open the Offset menu by selecting the first image and clicking Offset in the toolbar.

Use the Distance slider OR enter a measurement to generate the properly sized outline.

Choose whether you want rounded or sharp corners.

When you're satisfied with the size and shape of the outline, click Apply. The contour will be cut as a separate layer in black by Cricut.

To change the color, click

 on the layer in the sidebar, then on the color square next to the Operation drop-down, and finally on the chosen color.
In the sidebar, select both layers and then click Flatten at the bottom.

Repeat steps 5-8 for each of your ideas.
Offset Tips in Cricut Design Space:
Offset requires the most recent operating systems to function effectively.

Offset works best with basic graphics. It will struggle with it now if there are a lot of gradients or other complexity.

Step 3:

Get Your Designs Printed
Once you've drawn outlines around all of your designs, it's time to print them!
Create a rectangle 6.75″ W by 9.25″ H if you did not do so in the first step. This is the biggest area that Cricut will print before cutting.

Arrange your stickers on top of the rectangle in the most effective way possible. You can resize, rotate, and fit more on the sheet. Just make sure they aren't touching.

Once you've organized all of your stickers, hide or erase the rectangle because you don't want to print it.

Choose all layers on the canvas and click Attach in the sidebar at the bottom.

In Design Space, click Make It. Note that a black square will appear around your creations on the next screen. This is OK and will be printed. Cricut requires this black box to orient the cutting machine when you want to cut.

Click on Continue and then Send to Printer on the next screen.

On the following screen, click the button next to Bleed to turn it off.

If your outline is white, I recommend turning off Bleed, but if it is another color, leave it on.
To print, utilize the System Dialogue. I like to print using System Dialogue since it provides greater control over the quality settings.

Place your sticker paper in the correct orientation in your printer.

Choose the highest print quality possible on the print options page and click Print.
Step 4:

Laminate Your Sticker Sheet
You'll need to laminate your stickers to make them waterproof. 

Cut a piece of laminate to fit INSIDE your sticker sheet's black block.

Please remember that you do not want to cover any black boxes around your sticker designs. This could interfere with your Cricut cutting machine's cut sensor and cause problems with the cut.

Place your laminate, backing still attached, on top of your printed sticker sheet.

Hold it with your arm and begin peeling the backing off the top farthest from you.

Peel approximately an inch and cut the backing off with scissors (still holding the full sheet in place).

Gently place the sticky part on the sticker paper, ensuring it is smooth and free of bubbles.

Lift the rest of the laminate and peel the backing while gently securing the sticky section to your sticky sheet smoothly.

Once the laminate is applied to the sticker sheet, rub it with your fingers to smooth any wrinkles.

If you wish to use your scraper, set it on top of the backing and scrape on top of it.
Step 5:

Cut Out Your Stickers
Once your sheet has been laminated, load it into the Cricut for cutting!
Return to Design Space and navigate to the next screen for your cut settings.

For cutting this laminated sticker sheet, we developed a special substance.

Your settings will vary based on the sticker paper you use and the sharpness of your blade, but this should get you started: 306 Pressure, 2x Cut, Fine-Point Knife.

Get a Cricut Light Grip (blue) mat.

Place your laminated sticker sheet on the mat while keeping the following conditions in mind: Place the sticker sheet in the same orientation in which it was printed. That is, make sure the stickers at the top of your screen in Design Space are in the same position on the mat. Also, make certain that the sheet is fully straight on the mat. Assemble the laminated sticker sheet and secure it to the mat.

Insert the mat into the machine and press the C button to start the cut. Please keep in mind that the machine will scan the line before cutting.
Step 6:

Take the stickers from the mat.
Once the machine has finished cutting, all that remains is to get them off the mat without curling them.
Remove the waste sheet from the mat. Rather than peeling the mat straight up, we prefer to put it face down and remove the mat from the material.

With one hand, gently curl your mat back.

Peel your stickers off slowly with the other hand. Curling the mat helps prevent the stickers from curling and peeling off.
Step 7:

Stick with it and have fun!
There you have it! You now have your own personalized, waterproof, die-cut stickers! You may now paint your laptop, water bottle, or whatever else you choose.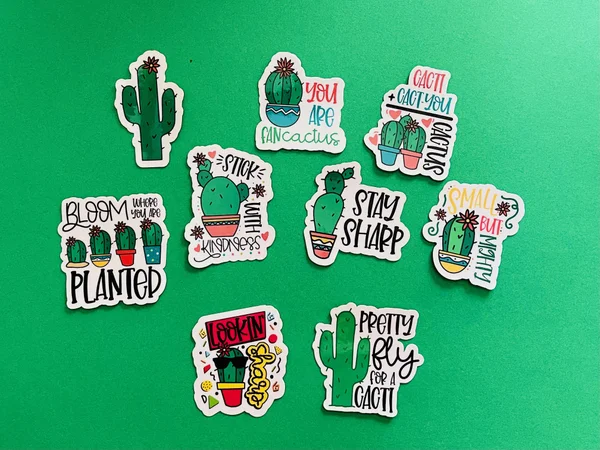 To Conclude
In 2022 Cricut sticker ideas are undeniably popular. And what better approach to engage with your target audience than by providing them with free attractive, and engaging stickers? However, designing stickers can be difficult because of the limited available materials.