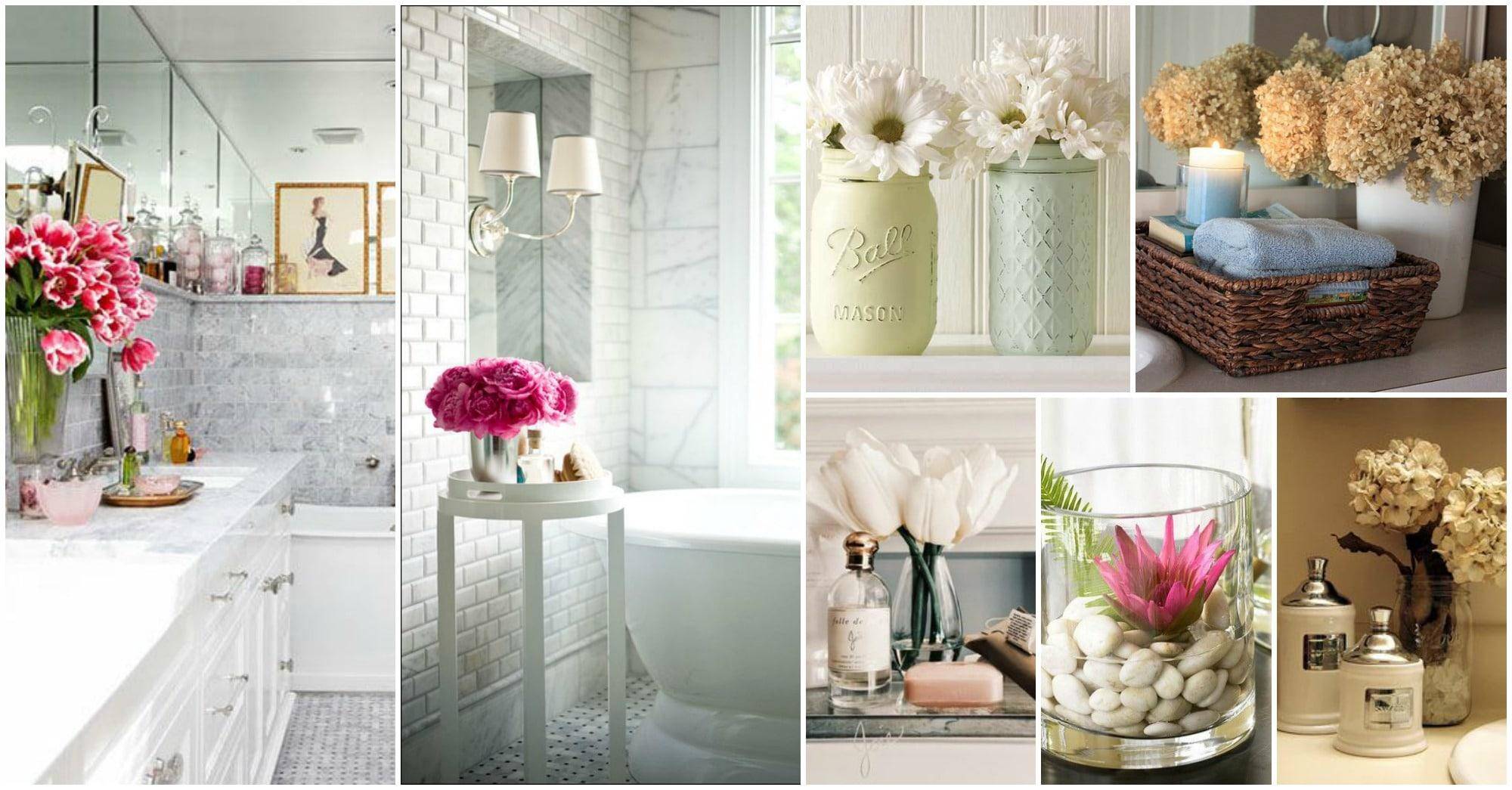 Bathroom art adds beauty and makes you feel good when you spend time grooming yourself or get lost in thoughts in this space. Choose from a wide array of designs, motifs, decor themes, patterns and create a beautiful decor. Adding a touch of aesthetics to bathroom is inspiring and gives positive vibes. No matter how big or small your bathroom is, you can add these elements and a unique personality to this visual space.
What Is Your Personality And Taste?
Are you young at your heart, is your taste minimalist, artistic, unconventional, or classic? Do you waltz your imagination of the unlimited portmanteau of art genres you can create to decorate your bathroom? Most of them living in small condos as well as large spaces can use these ideas to enhance its aesthetic beauty and add your individualistic taste to it.
Classic Victorian And Retro Bathroom Art And Decor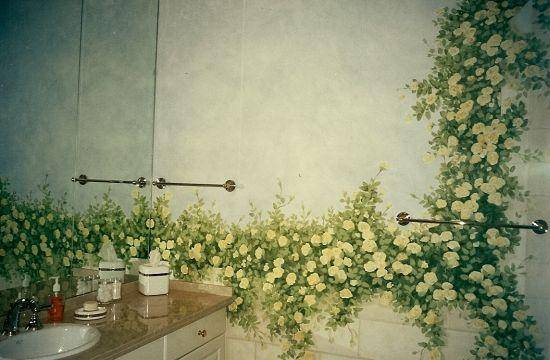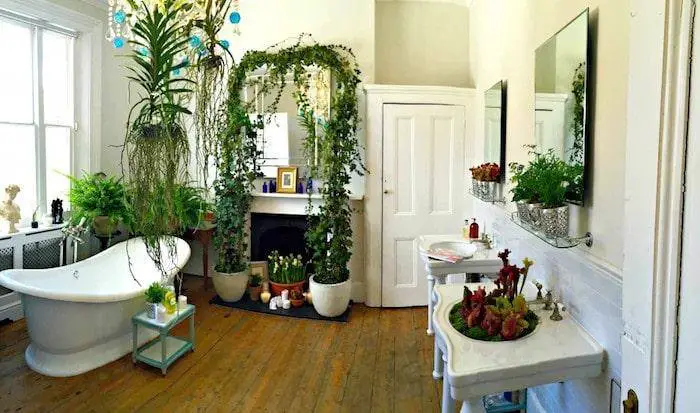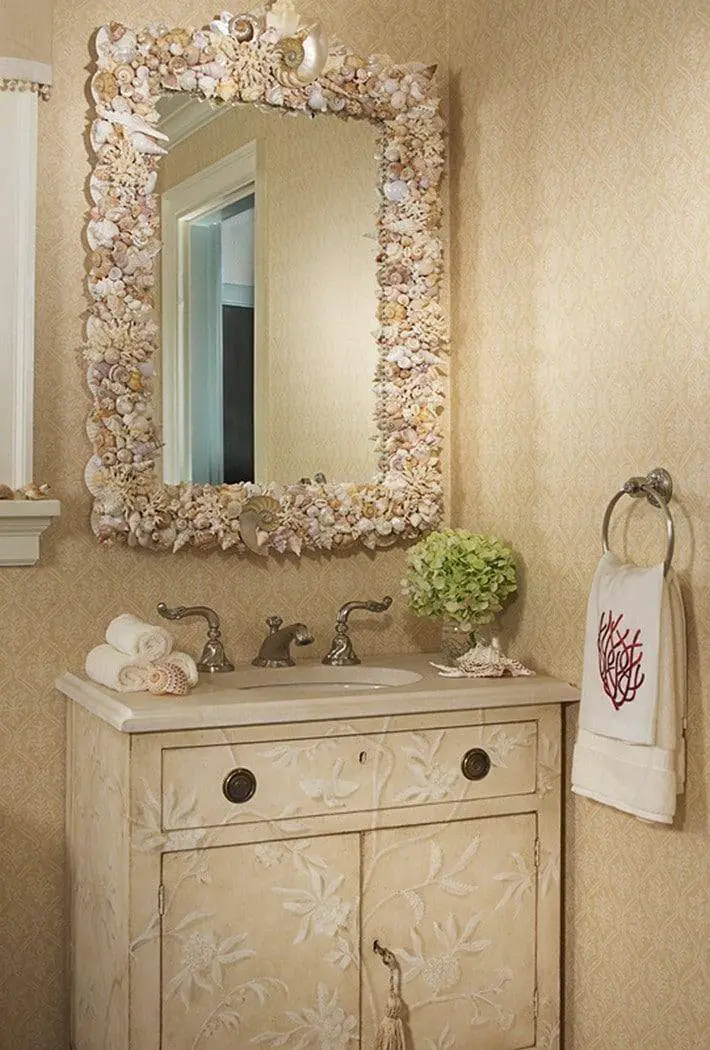 The era, the revolution that brought taste and delight to the world to fancy about. Ornate, embellished in opulence, add some panache to the decor of your bathroom using wall papers in motifs Victorian, Baroque, Rococo, or the Renaissance.
Micheal Angelo might want to sip coffee with you in your Elysian garden-backyard applauding the little work of filigree you added to the walls and interiors of the bathroom to give it an aura of splendor and enchanting beauty.
For, bathroom is not for grooming alone, is your private space where you delve deep in your thoughts and emotions dressed in the tapestry of events, thoughts reminiscing them.
Contemporary Bathroom Art For The Avant Garde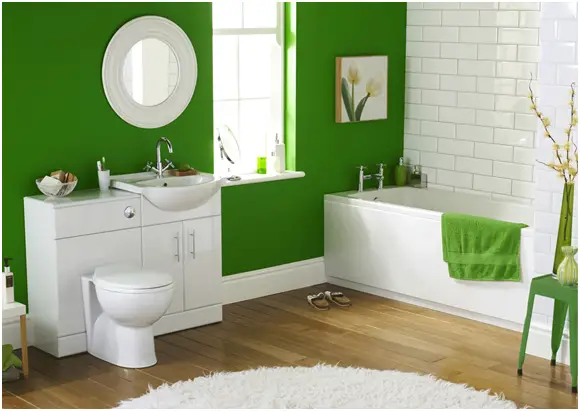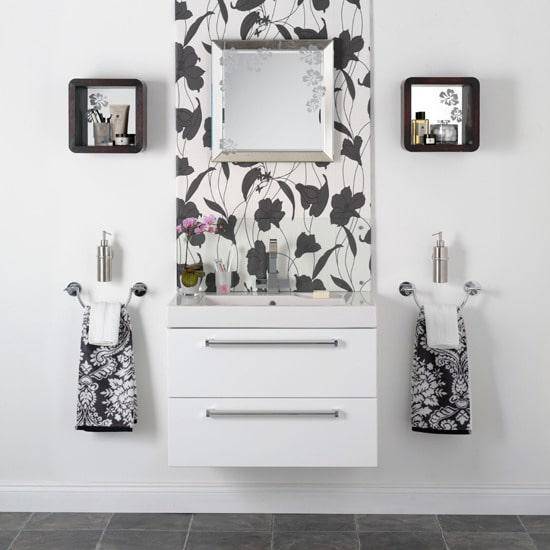 Urban, breaking the rules of convention for conforming is not your forte. Bathroom art, oh, so contemporary and futuristic gives a stunning and unique look to your bathroom. Inspiring to spend quality time beautifying, cleansing, and grooming yourself in your personal space. Bathroom has been popular place for thinkers and creative people.
Knick-knacks, decor items of your favorite characters and themes from movies, novels, and art grace the racks and shelves of your bathroom, which is not just a place for abulations anymore, for it has transformed in spectacular style to awe about and feel inspired.
Wall Bathroom Art For The Bourgeois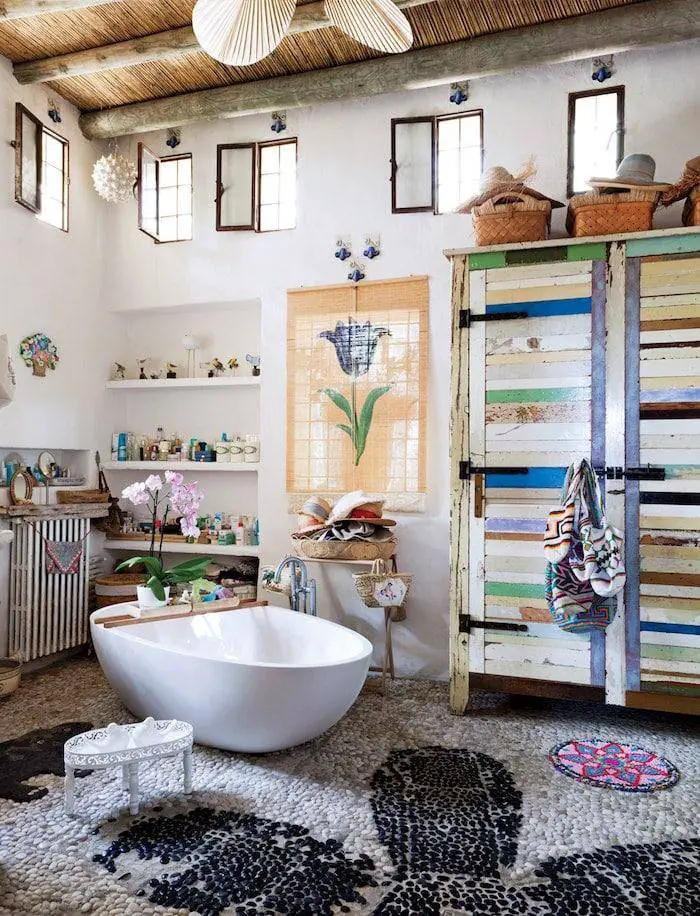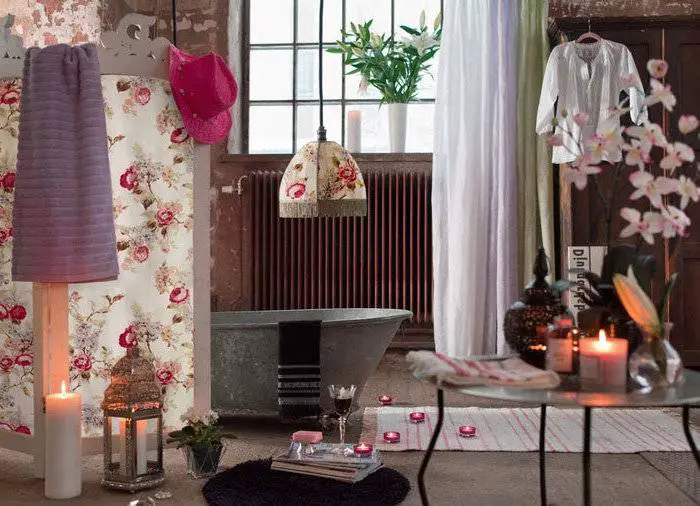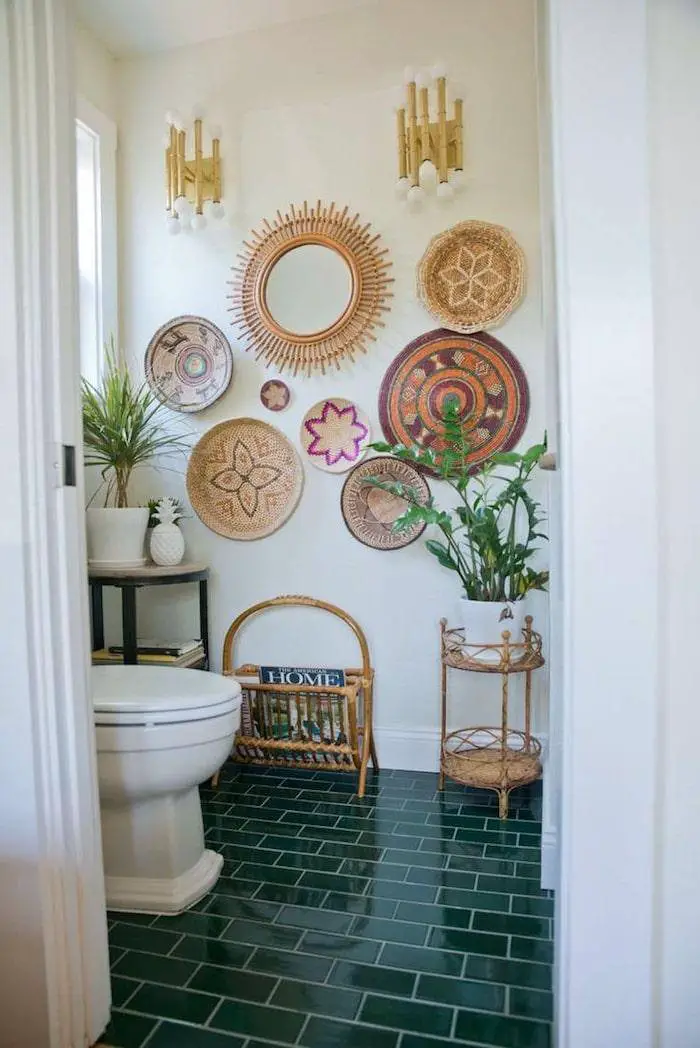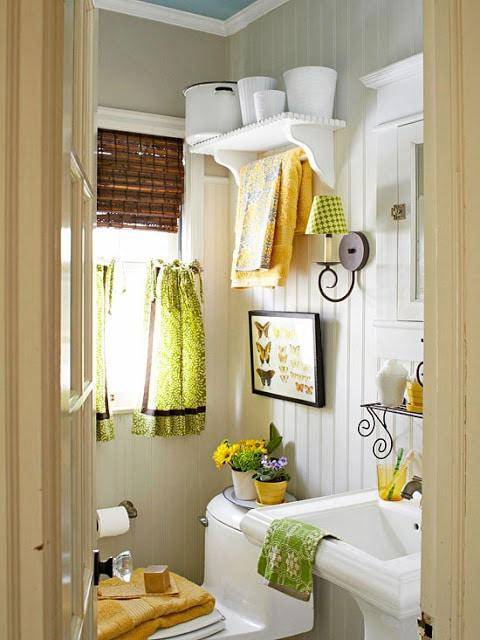 The bourgeois or the middle-class have given the world the concept of recycling and upcyling; healing the world, making creative use of the junk. Create textures, painted tin cans, use of tiles, and wall decor from a huge range of art genres that fit in your budget.
Wall mounted racks filled with colorful bath salts, aromatic oils that heal the mind, body, and soul. Scented candles, decor accessories from the flea market, indoor plants and flower pots that beautify and absorb toxins from air.
Everyday as you enter this fantastic space to go about your routine, it inspires you to beat the Monday blues, giving you a reason to start your day in beauty and harmony.
Bathroom Art For The Rockstar In You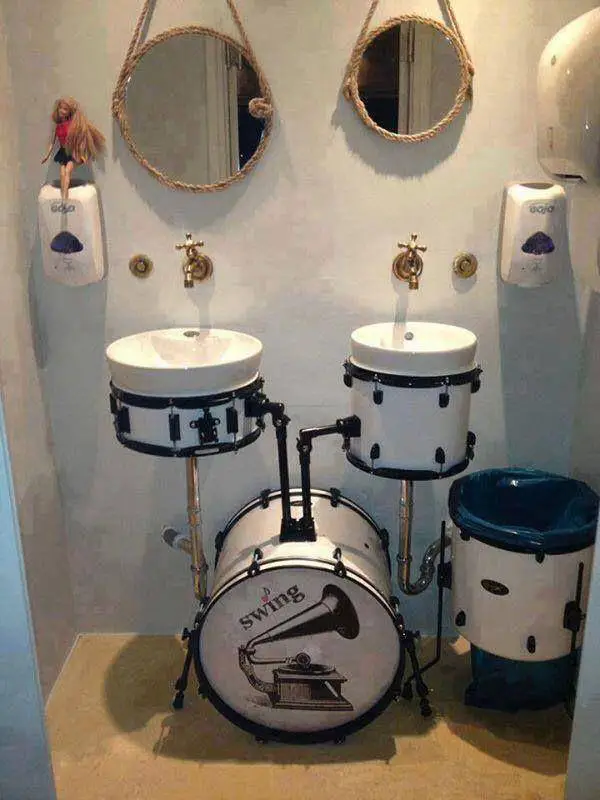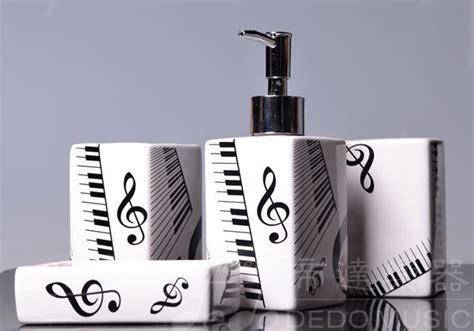 Musical notes, shower curtains, soap sets, toiletries in rock music theme creates a bang and an exuberant energy to start your day. Not a reason to feel lazy as this is a theme of your favorite rock band inspires you to make the best of each day.
Art in your space adds magic and takes your mind of the mundane. No matter what work you do, your personal space is your dominion where your thoughts and dreams, none to question as you unleash your imagination.
Inspiring Bathroom Art For Senior Citizens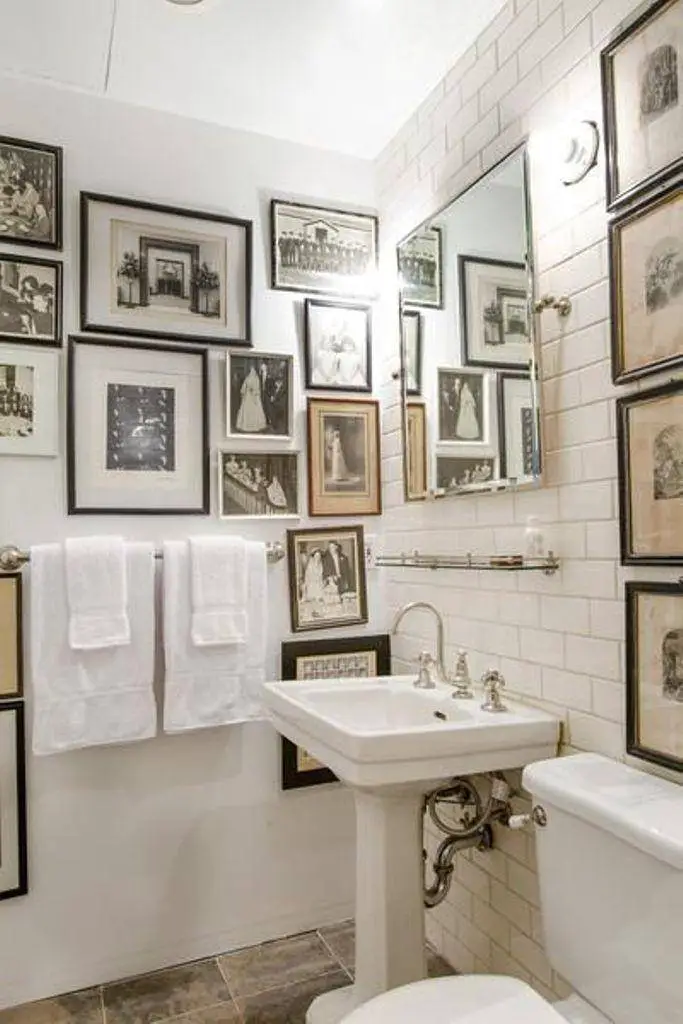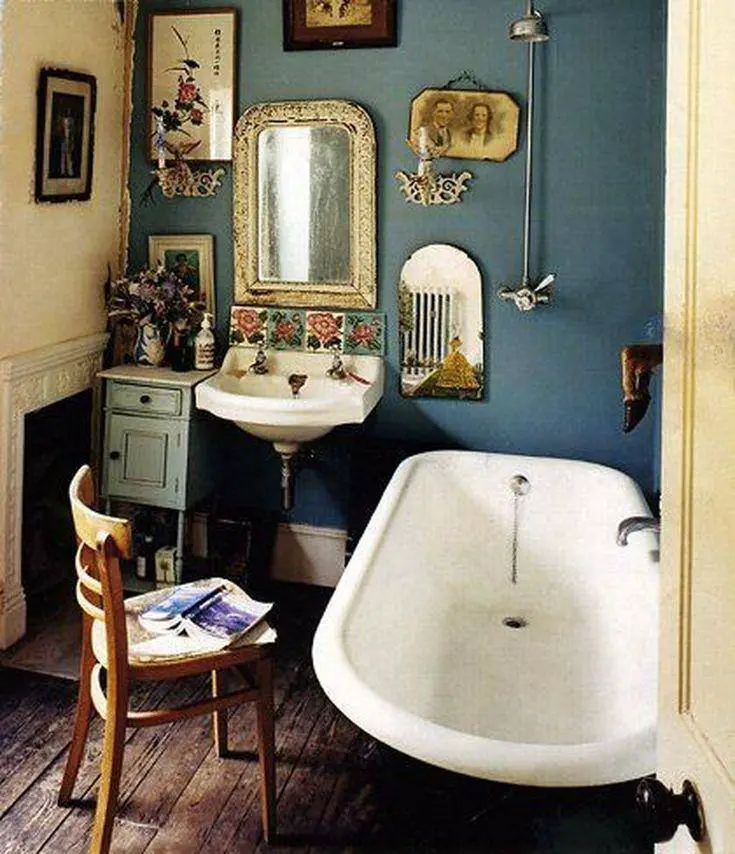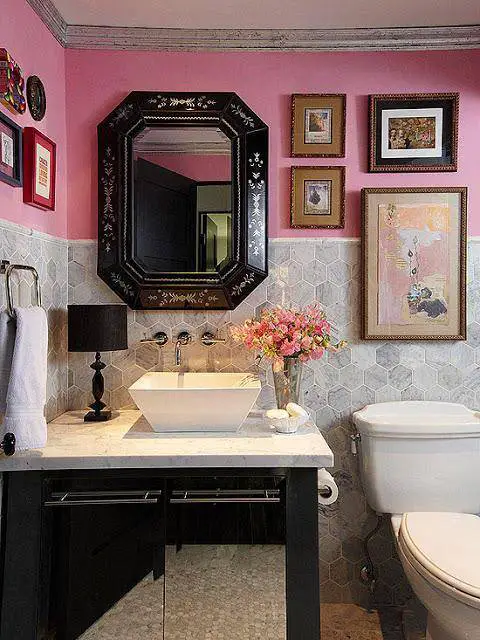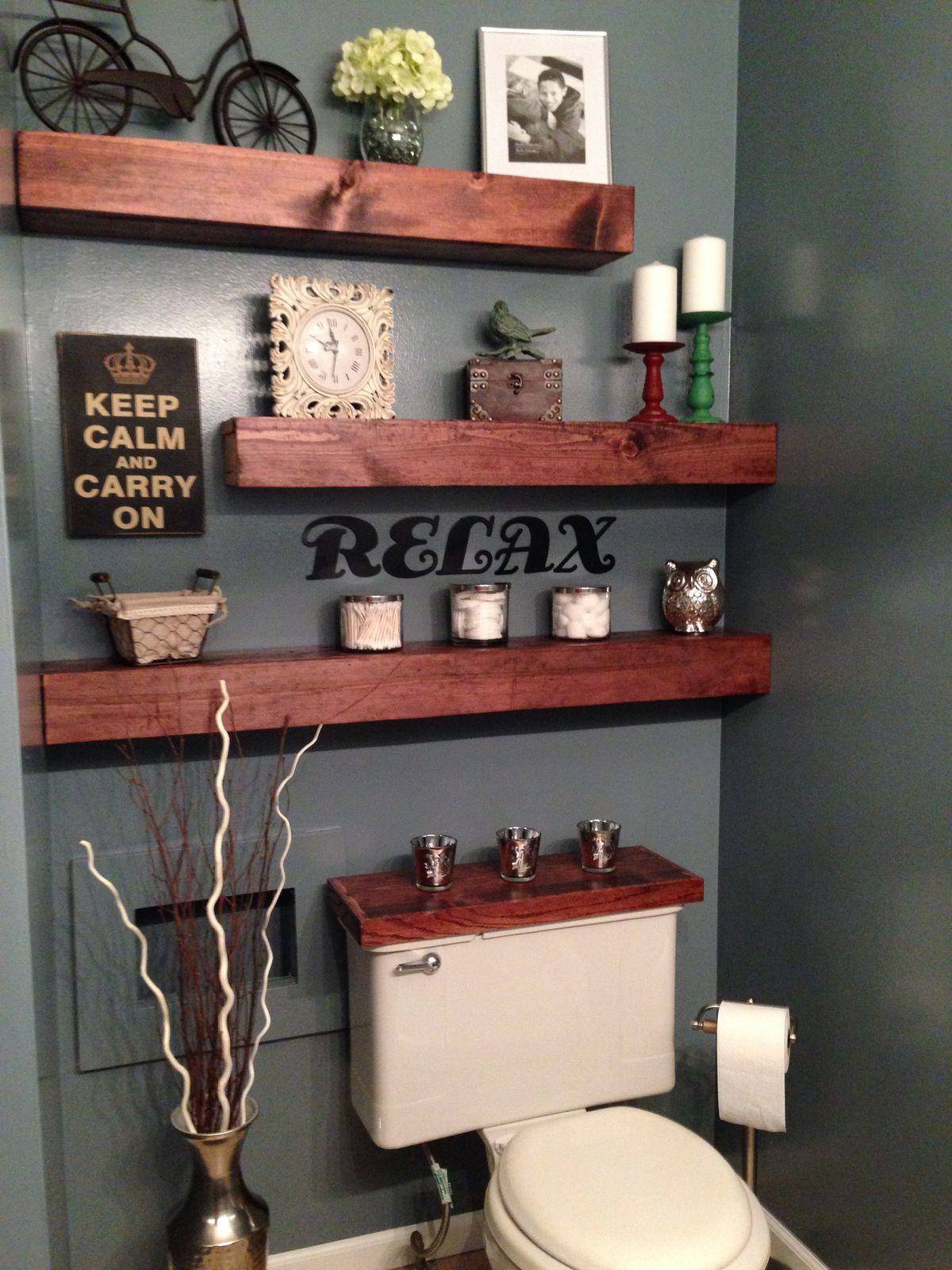 Pictures of loved ones, memories, inspirational wellness wordings, and knick-knacks that remind them of good times encourage their health and well being. A bookshelf, their favorite read, mini music system if they love listening to podcasts and music of their choice.
Bathroom art that inspires them to have sound health, keeps their emotions happy, and feels them loved is the best way to decorate their bathroom. The easy-to-use accessories with beauty, inspiration, and humor is the best you can do to create a meaningful personal space that heals them each day.
Funny Bathroom Art To Chuckle About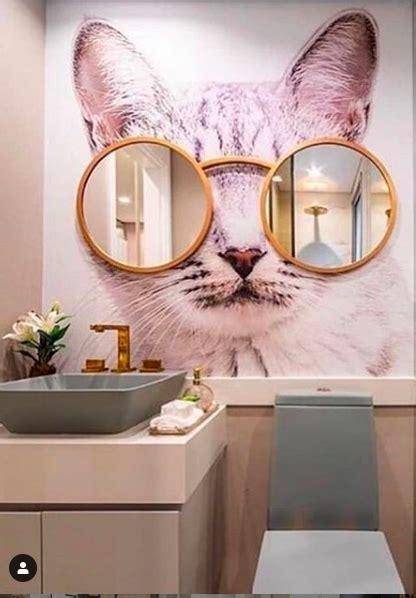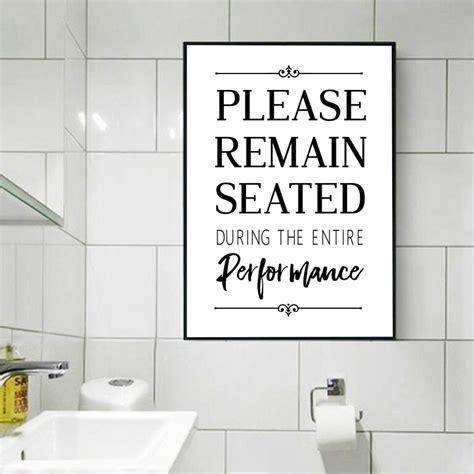 Add humor to your every day life with funny wall quotes, accessories, and artworks on the wall. Choose colors that blend into the colors of the rest of the decor of your home. Start your day in high spirits and good mood. Nobody to rush you as it creates an inspiration from within.
Not a day of boredom for you have fun to start your day with. Your mom or your family isn't nagging you anymore to dress up and go about your day, for you do it with delight.
Bohemian And Stylish Wall Art And Decor Without Burning Your Pockets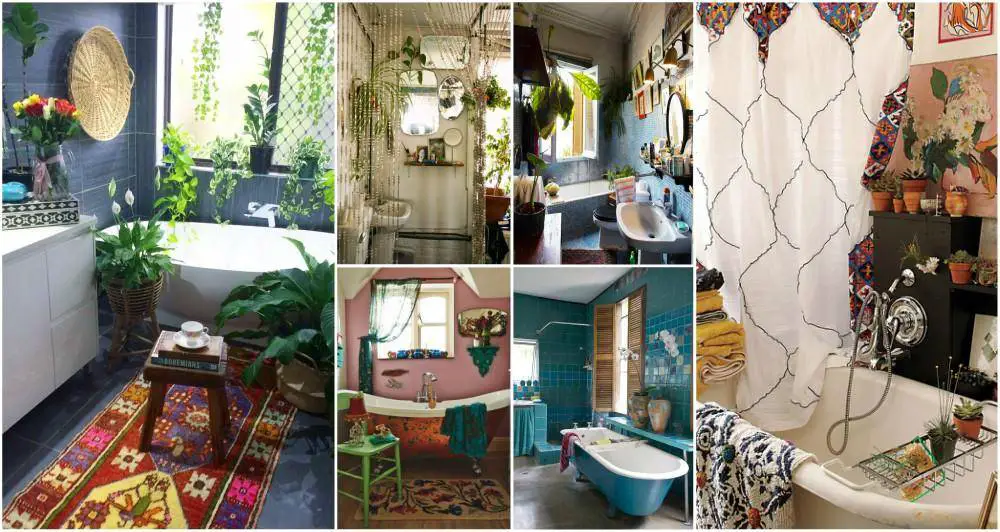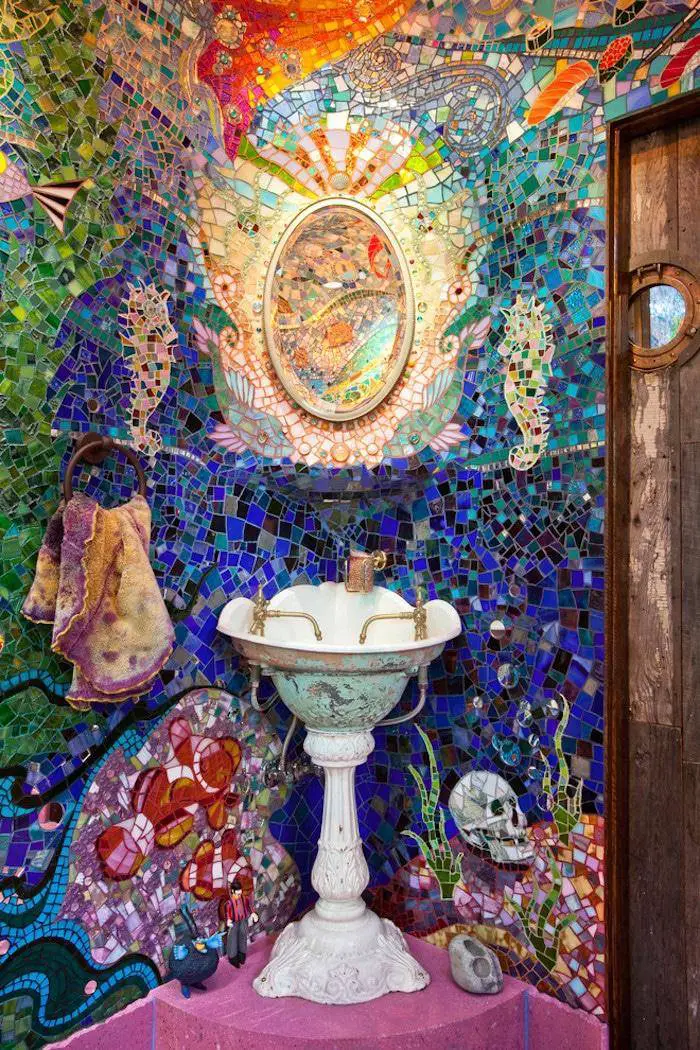 Wall bathroom art options are humongous and not the kind that make you spend. Choose floral, travel, humor, quotes as a theme to buy bathroom art. A few frames of wall art add stunning beauty and brighten the dimness of the bathroom. It adds a nice vibe and gives good feelings when you start adding decor pieces.
It only takes a few bucks to create splendor choosing the right elements and knick-knacks. The only thing that needs to be spent is time, to create beautiful visuals for your everyday life. Invest in a good mirror, and colors to paint them in textures of your choice.
Sweetness Bathroom Art And Furnishing For Kids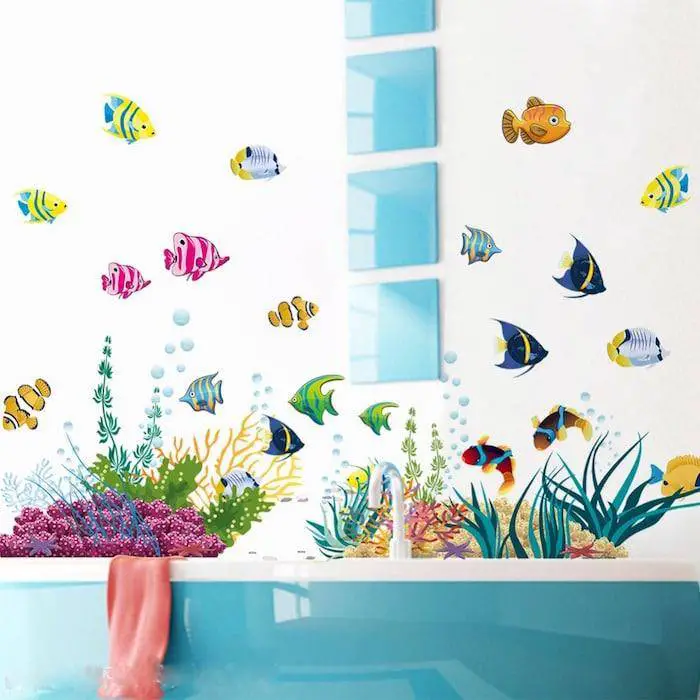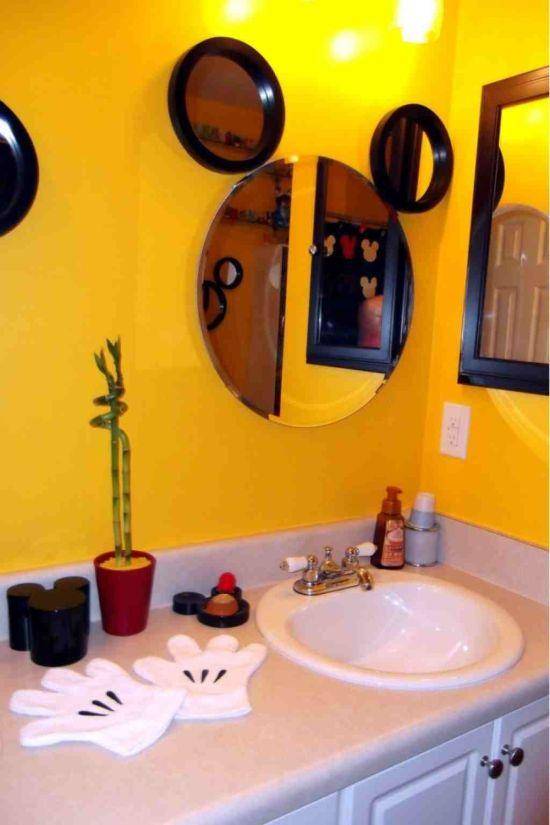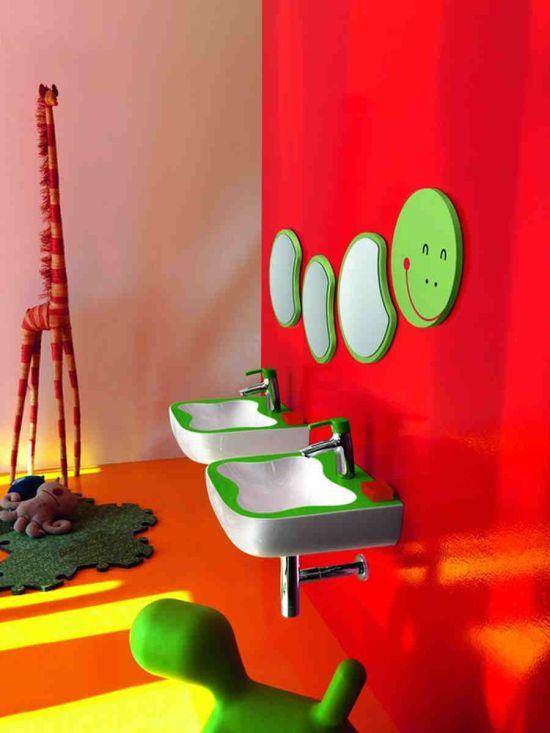 Colorful decor and art makes kids happy. They are not going to fuss about brushing their teeth or building hygienic habits. Creating wall bathroom art for kids space is a meaningful investment as it instills a sense of art, beauty, and sweetness in their subconscious mind.
Cartoons, soft toys, Disney characters, posters, happy and inspirational art is a good pick as it encourages good habits in them. Easy and lovely decor for your kids that adds value to their every day life. Less tantrums and more happiness!!
Feng Shui And Vastu Bathroom Art For Good Luck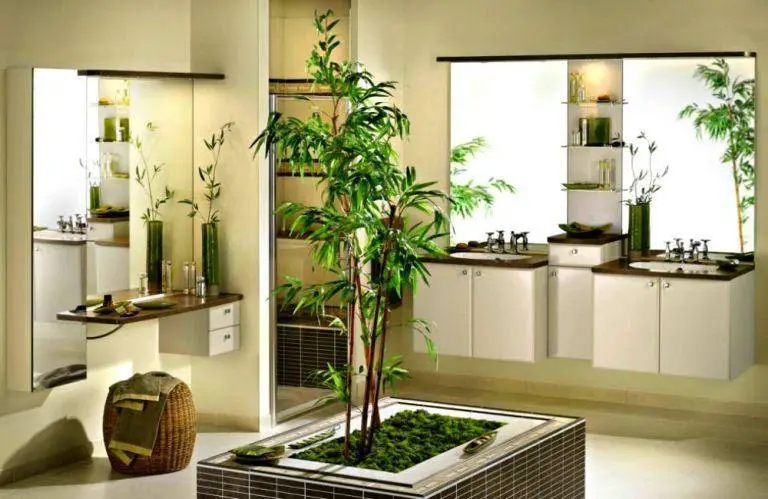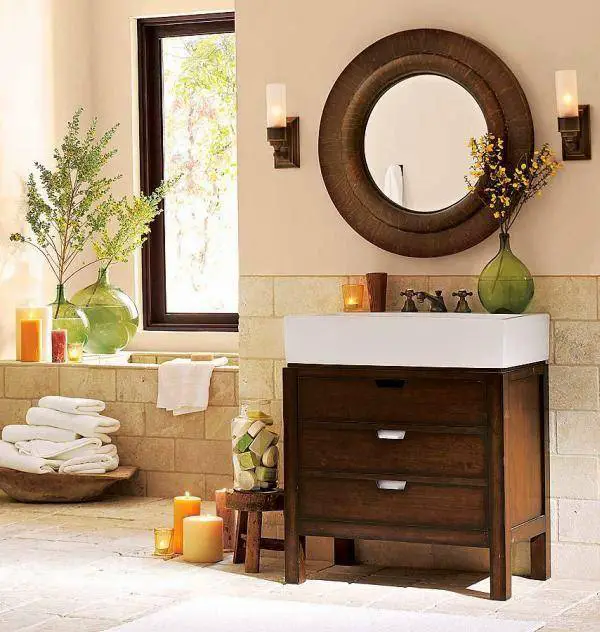 Choose Feng Shui colors and Vastu decor for your bathroom to create positive energy. Florals, artworks, color palette based on the direction of your bathroom works wonders and creates excellent energy. It eliminates negative energy if your bathroom is placed in a wrong direction. It is easy to rectify energy flow with art and decor, creating harmony and beauty.
Conclusion
Bathroom art boosts the appearance of the space. A space of any dimension can be beautified with these ideas. " A thing of beauty is a joy forever," and art gives good feelings, uplifting your mood and senses. Spend less money and quality time to create or buy bathroom art and decor to create a stunning look and enhance the beauty of your personal space.