By the DIY fairytale lantern, the angels and fairies alighted and made merry in your garden singing melodies for it was a gift to usher their welcome in love and harmony. What if life were filled with sweetness of a fairytale with everything to delight and nothing to rue about. Grace and beautify your abode with these ideas for building fairy lanterns and add a touch of heaven to your habitat. Lets create some magic!!!
Magical DIY Fairytale Lantern With Mason Jars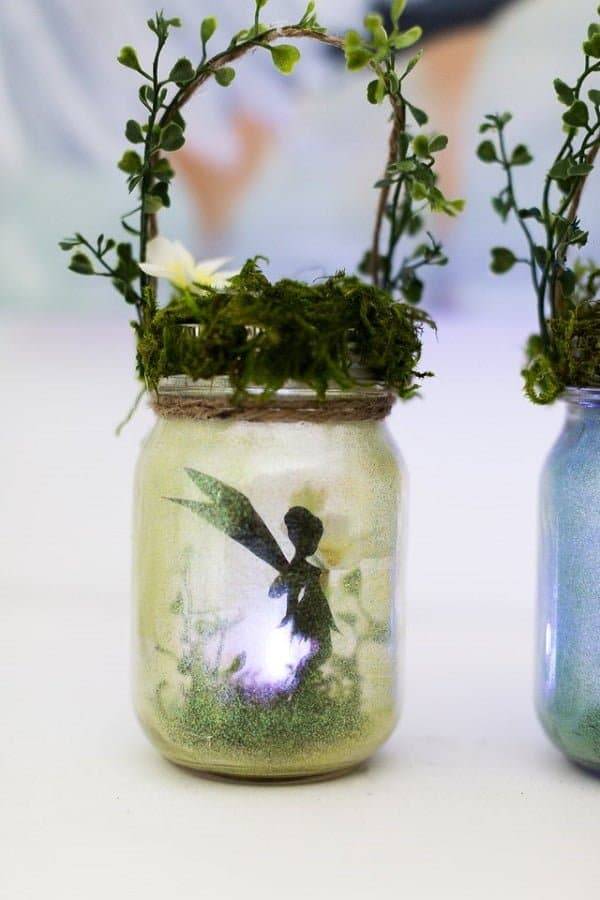 Clean mason jars. Add knick-knacks of paper cut-outs of fairies, butterflies, and other fantasy creatures. Cover the inside of the jar with soft fabric such as net or tulle. Add glow sticks, corsages, and decorative stones. Drill holes on the side of the mason jar with a glass cutter. Decorate the lid with color paper and make knots from decorative ropes beneath the lid.
A nice gift you can create for baby showers and special occasions celebrating sweetness. If you do not want to use glitter, add glue and sprinkle colorful glitter on the top side of the jar.
Enchanting DIY Fairytale Lantern/ Lamp With Coke Bottles
Use glue gun, polymer clay or plaster of paris, sharpies, scissors to get started with making these lanterns. You can use a variety of materials to decorate them. Unleash your imagination creating these beautiful lanterns. This is a video tutorial to create a DIY fairtale lantern or a lamp.
Beautiful DIY Fairytale Lantern Using Cardboard And Trash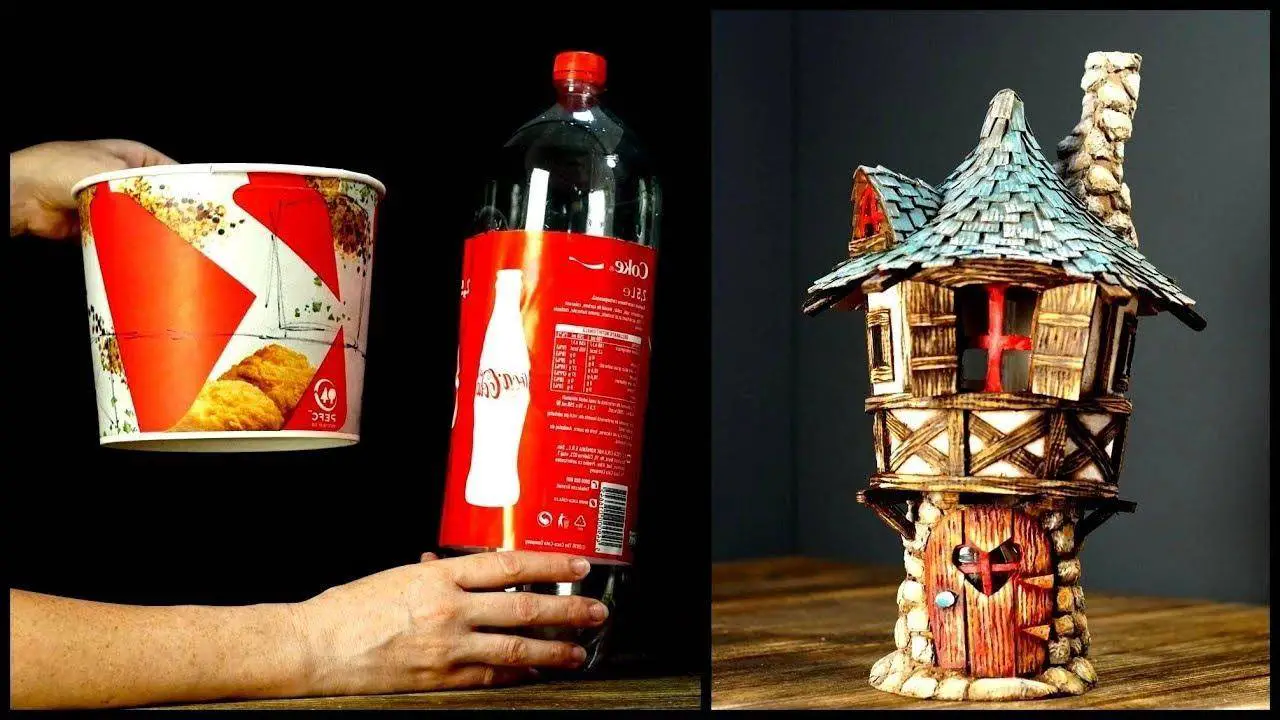 Use cardboard, glitter, glow or string lights, glue, paint colors, glue gun, scissors to get started. Cut the cardboard in four pieces and attach them on four sides to make a rectangle. Cut a circle and make a cone. Attach it to the top of the rectangular cut-out to make a fairytale home. Make a cut out for windows, doors. Decorate it with foliage, flowers, glitter, paint, and knick knacks.
DIY Fairytale Lantern With Nutella Jar And Polymer Clay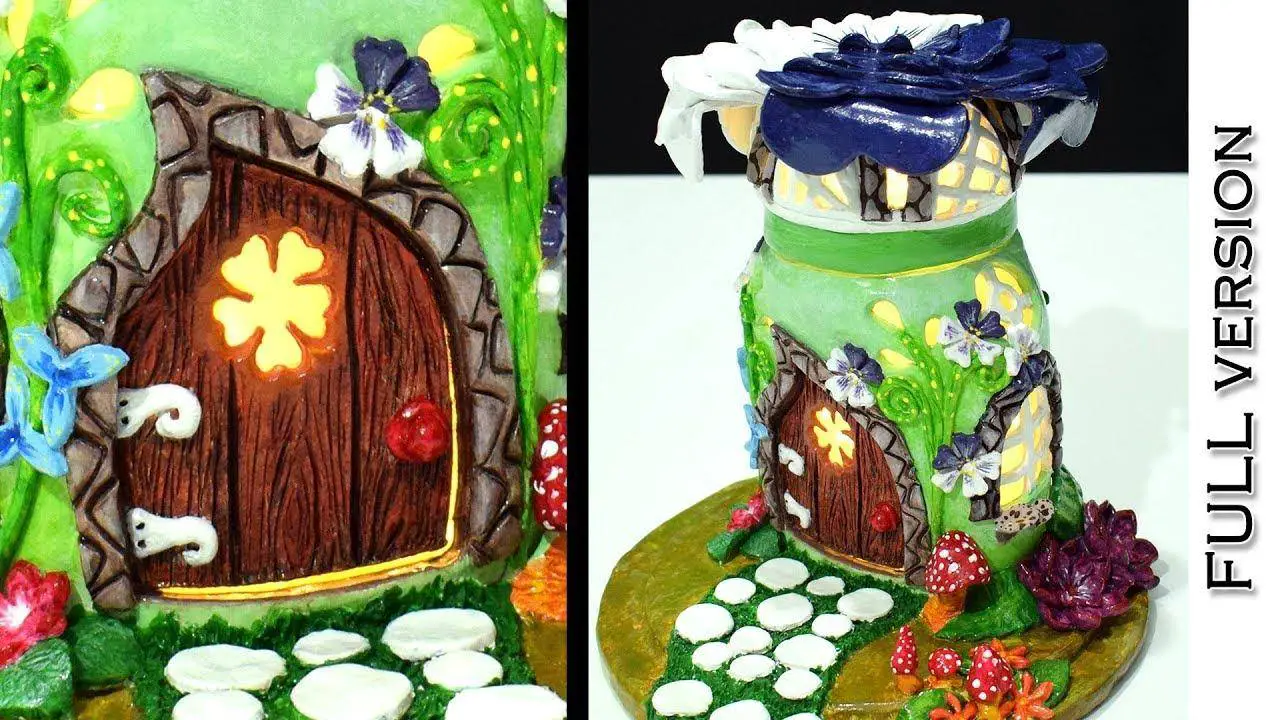 After emptying a delicious jar of Nutella, you can use it to create elegant and charming DIY fairytale lantern. Polymer clay, sharpies, cardboard cut-outs, paint, and glue. Cover the exterior of the jar with polymer clay and create motifs using plastic moulds. You can use craft knifes to make cut-outs and motifs into the polymer clay. Glue the jar to circular cut-outs of the cardboard and cover it with polymer clay.
Make cut-outs of leaves, petals, flowers and add elements in the clay area. Create design elements with your imagination and attach it. Paint the area in the colors of your choice.
DIY Fairytale Lantern With Craft Paper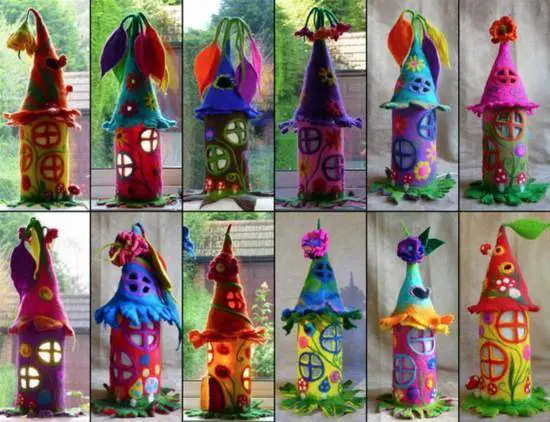 Measure and draw windows and doors on the craft paper. Roll the paper to make a cylindrical shape and glue the ends. Make a cone and glue it on the top. Make flowers, leaves, and other decorative motifs using paper cut-outs and stick them to create colorful paper tea-light lanterns.
Conclusion
Use trash, plastic, glass jars, cement, or a variety of reusable materials to make DIY fairytale lanterns of your choice. Add colors, crystals, floral motifs, and create beguiling fantasy-like lanterns to enhance the beauty of your backyard or patio. They look great in children's room. DIY craft projects are fun and a nice way to boost creativity and imagination in children.
Reminiscence of once upon a time stories and the dulcet lullabies of granny singing creating marshmallow memories. Bring back the charm and decorate your space with these lanterns. Put trash and reusable items to create a mini fairytale in your garden for angels are waiting to give you a visit and pour stardust in joy and happiness.