Ginger Hair Color Ideas To Try This year- Find Which One Suits Your Style!
If you are still in dilemma if you can pull ginger hair color like Cheryl Bombshell from Riverdale or not, stop your thoughts right there! A lot is going on in your mind right now, which we understand.
First things first, it does not matter if your skin has too much melanin pigment or you are fairest of fair- there are plenty of ginger hair color ideas that will work stunningly well for you. Ginger hair color will surely lend you dozens of compliments now and then, what do you think?
Ginger hair color has never been hotter. You might have seen a lot of celebrities, of which some of our favorites- Gigi Hadid, Zoey Deutch, and Bella Hadid are going all red.
Do not let yourself wait for another day to escape from the trends, you have got to own it and rock the trends like a boss lady. Here's all you need to know on ginger hair color with some pretty ideas to make your mind. Let's get started right there!
Ginger Hair Color- here's Why Do You Need One
If you are prepared to make a bold statement with your amazing hair color and styles this year, going for a ginger hair color is certainly the easiest way to complete your mission. This fiery and subtle hue can complement every skin tone- not to forget it blends seamlessly with those cozy sweaters and fall foliage that we have planned on for so long to wear.
Whether you are seeking options to amplify your reddish locks or transform those dark platinum or brown tresses, going ginger is just the next colo crusade you need.
There are so many different spectra of ginger hair color you can try giving you plenty of options. Putting your finger on this stunning yet somewhat elusive color is a bit tricky. It is slightly softer than the orange-red hues of the setting sun. It is still an eye-catching tone that stands on its own. You may also pair it with blonde highlights for a dimensional style. Another gorgeous style to try is mixing ginger with darker roots for a brooding twist.
Inherently vibrant ginger hair needs a precise amount of lift to obtain the most desirable root color. Bleach may cause damage, but you can avoid it by talking to your stylist and ensure you get a perfect har makeover that also feels healthy before your exit the salon.
Is Ginger Orange or Red?
We are ready to argue that ginger hair color is neither red nor orange but rather you may consider it as a spectrum that encompassed both these mesmerizing shades. Ultimately, the type of ginger hair color you chose must go with your complexion and suit your personality. For instance- orange and golden ginger hair color suits fair skin complexion better while a slightly darker blend that leans more towards auburn shade is glorifying on darker skin tones.
Is ginger hair color extremely rare?
As compared to popular hair color shades like blondes, brunettes, and rich black, it is somewhat rare. Natural ginger color is highly rare and you will be surprised to know that only 1-2% of people have natural ginger hair color all over the globe.
Now that you know most of the things on ginger hair color, here are some extremely pretty ideas to try out this winter!
Ginger Hair Color Ideas
1. Dusty red tone
Popular Riverdale star gorgeous Madelaine Petsch is one of our favorite ginger references." Madelaine's hair color has a red tone that is effortless and dusty, which suggests it would not conflict too deeply with the skin tone. Due to how smooth the tone appears, it's amazing for everyone who is slightly afraid to try red or ginger for the first time. It is recommended that this color is suitable for fair-skinned customers with pink and yellow undertones. what do you say?
2. Sparkling ginger hair color
If you have a fair-skinned tone similar to that of Emma Stone, you can try including gold tones to improve your eye color and supplement more intensity to the look as a combination. It is also noted that throbbing shades of red and ginger give pale complexions an extra lively display, which we must unquestionably attest to, considering most of the ladies looks lit from inside with this sparkling hue. Most stylist usually calls this shade as "sparkly ginger".
3. Rosy copper shade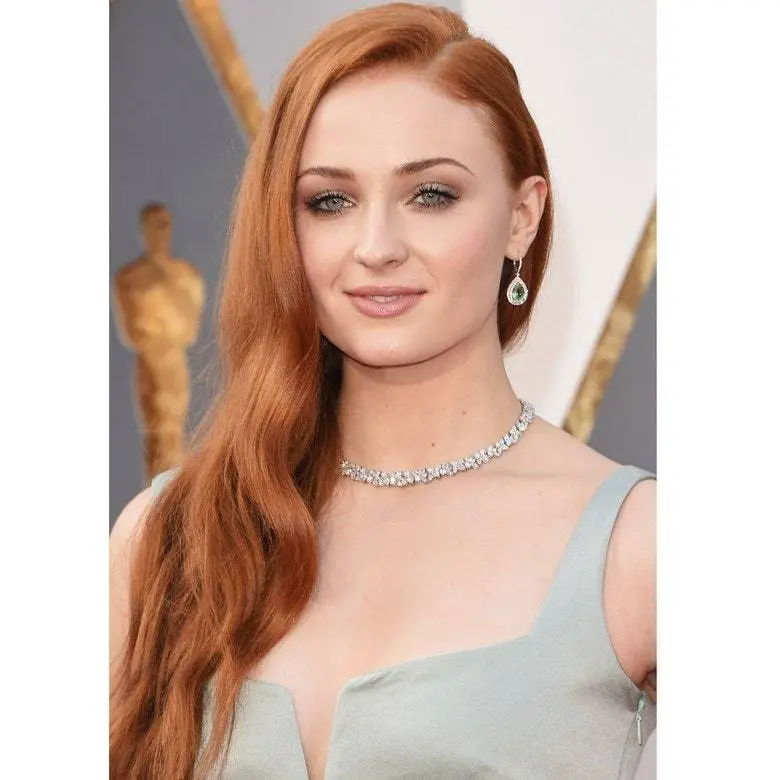 We quite have a difficult time believing this is not the natural hair color of Game of Thrones star Sophie Turner. We do have a reason for this, considering how easily Sophie Turner pulls off her role as Sansa Stark's shimmering golden-chestnut shade. This is possible as the medium copper produces a creaminess in a person with fair skin and brings out the pink tones in their cheeks, eliciting an almost child-like pink glow. The slight pink-orange color also delivers out the shine in a person with blue eyes similar to Sophie Turner.
4. Muted ginger color
We adore the brighter shade of copper for this skin tone, as it appears bright, sparkling, and makes the skin appear a pretty ivory tone. considering orange is a conflicting hue to blue, it draws out the eye color pretty well.
5. Bright crimson ginger color
One more timeless ginger hair color celebrity, Christina Hendrick, wears this color so well and it is similar to that of Sophie Turner's color, it intensifies the red color in her skin, producing a natural blush that looks remarkably flattering. This goes well for people having a red undertone in the skin. The intensity makes the blue eyes roll on a darker tone as well.
6. Golden copper tone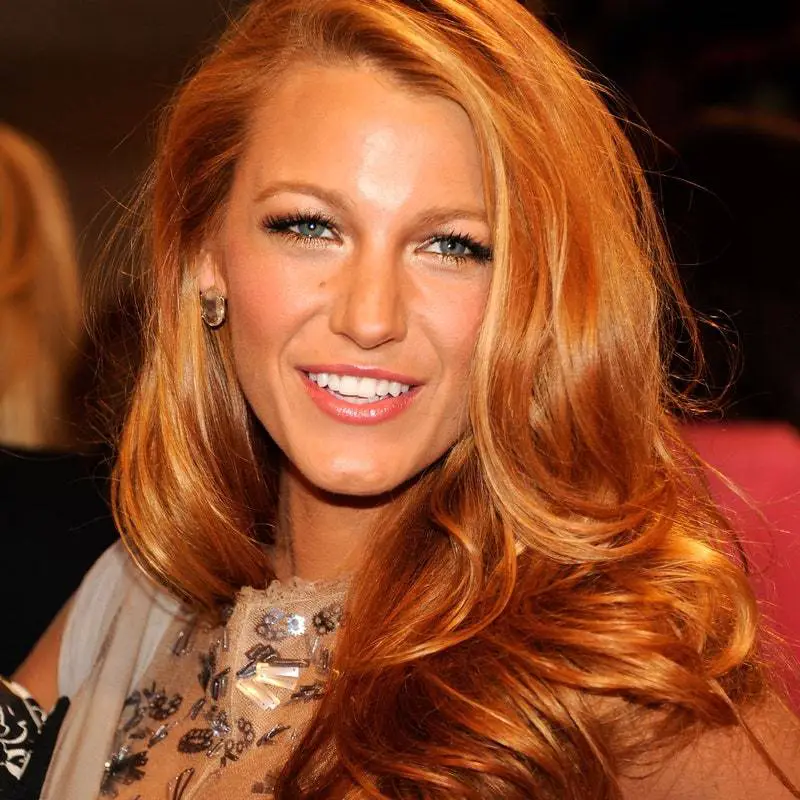 On any light-medium skin complexion along with gold or yellow undertones, this color suits quite well. Coppery shade as given in the picture helps brighten the skin tone and delivers out the warmth in your skin. Medium skin tones operate best when there is more dimension everywhere, meaning including a few distinctive hues rather than having just one color all-over.
Stylists love giving their light-medium skin tone customers combinations of copper reds — it is not only great for fall but it seems perfect all year round. As you can perceive from the picture, Lively was definitely shining with this shimmering sepia shade, so if anyone has a related skin color, we suggest accompanying this beautiful picture next time you are due to visit the colorist.
7. Bright Auburn
A red color that resembles auburn with a proper balance of mild and calm effect will operate well for medium skin tone with both cool and warm undertones. It is also explained that someone with medium skin color is lucky, as they possess the broadest range of red and ginger tones they can play with. Paprika and auburn color highlights are perfect for medium skin tones, also darker roots are amazing to create a consistent natural, yet vibrating effect.
Our final thoughts on this- If you fall on the light-medium variety of the spectrum, it will not hurt to test with distinctive shades of ginger, orange, or red, particularly a unique color like we see in the picture given here.
8. Burnt Orange Shade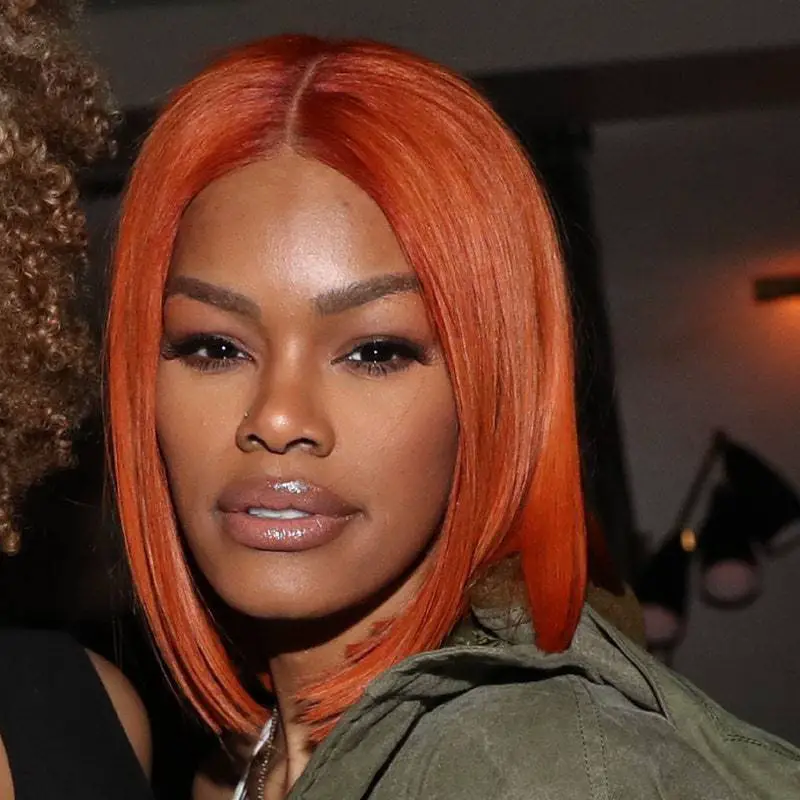 Anyone can easily outshine their regular appearance using this ginger hair color version, it simply has to be fully thought out. Although skin color or tone is the principal factor, eye color, lifestyle, and personal preference are certain critical factors, too.
Just look at this picture, this hue seems playful and works excellently with her overall style. we are really into this glorious orange, nearly coral color. Do not be hesitant to play with an extra special, out-of-the-box ginger, and reds, as they could end up being the ultimate shade you will always choose.
9. Bright Auburn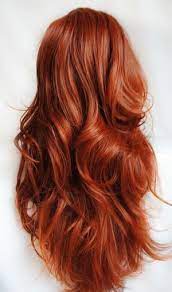 Auburn shade will bring a slightly deeper and darker feel to your ginger hair color, but it may also establish an even more vibrating twist to your natural ginger color! Although this shiny auburn might shout some autumn leaves at you, it also works well for a versatile statement hue throughout the. A color as bright and as beautiful as this must not be ignored.
10. Strawberry Ginger hair color
If you are searching for a deeper subtle plan to wear ginger hair color this time? Whether you pick soft and smooth highlights or modify your look from blonde hair into a bright ginger dream, strawberry ginger allows you to have an evenly warm-toned option to burning auburn or powdery red.
11. Deep Ginger hair color
Celebrate this hot twist to the conventional color with a blend of dark and light hues. Darker ginger hair color shade tiptoes to the deep red side of the popular red-orange color, giving you and all other ladies another advantage with darker skin colors to slay all the looks equally. Would you miss this chance?
12. Metallic ginger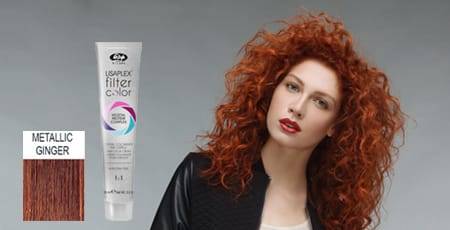 Add a bit of shine to the new appearance with a metallic ginger color! Warm colors generally settle out the platinum variety of loud and metallic colors, presenting you with an orangey ginger color that does not have to be restricted to only fair and cool skin tones.
13. Golden brown shade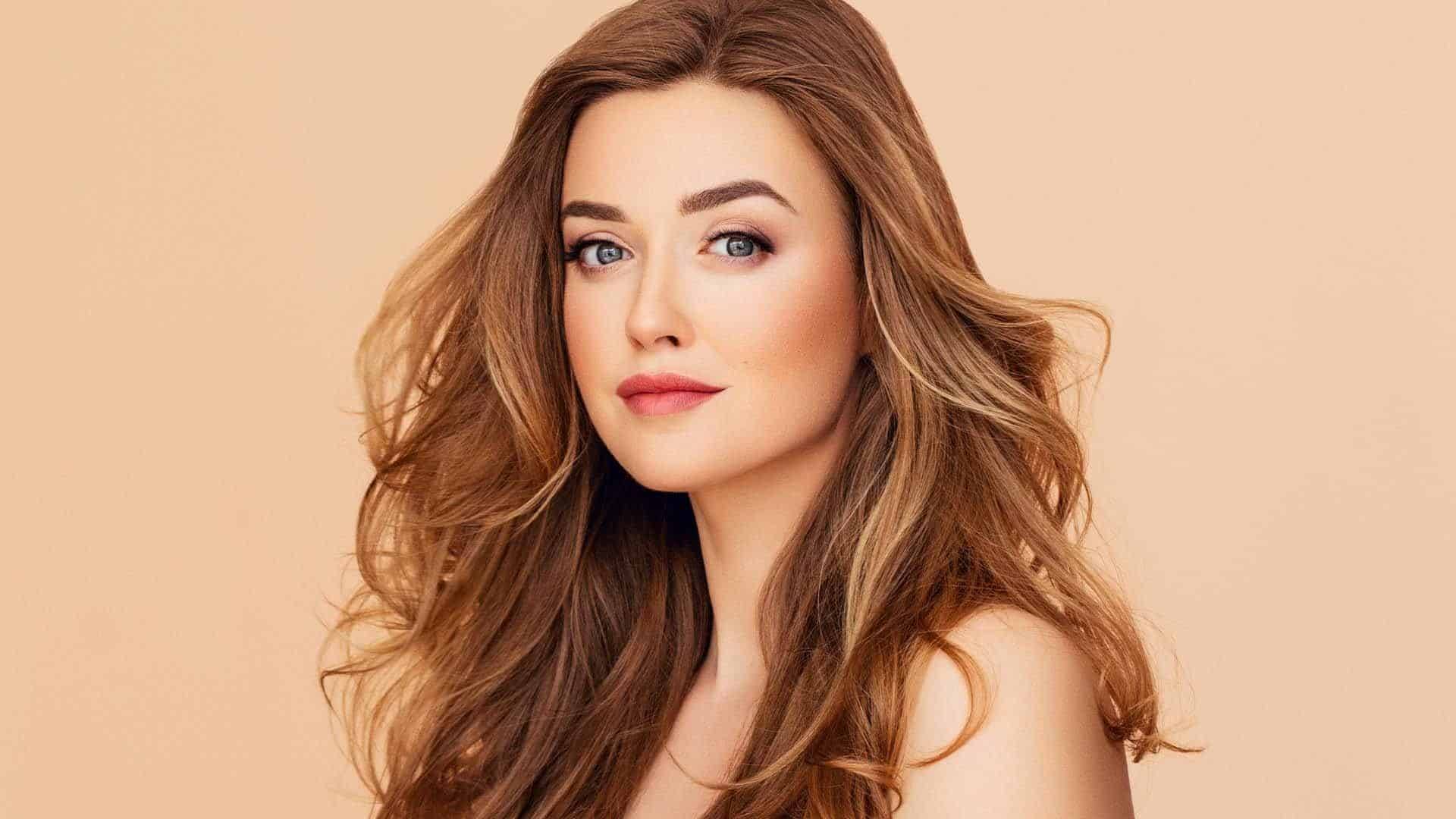 For gentlewomen who are not quite prepared to finally give up their deep brown tones, this golden-brown ginger allows you to receive a comparable reddish impact on the deeper end of the hue spectrum. This hue can complement all the medium to dark skin tones as well as effortlessly combine into a brunette balayage.
14. Fiery ginger hair color
This ginger hair color sinks deeper into the glowing orange shade of the color spectrum, and we are here for the coolness. It's surely a striking and bold hue, and we particularly adore or cherish this color for fair and cool-toned skin appearances.
15. Cinnamon and ginger spice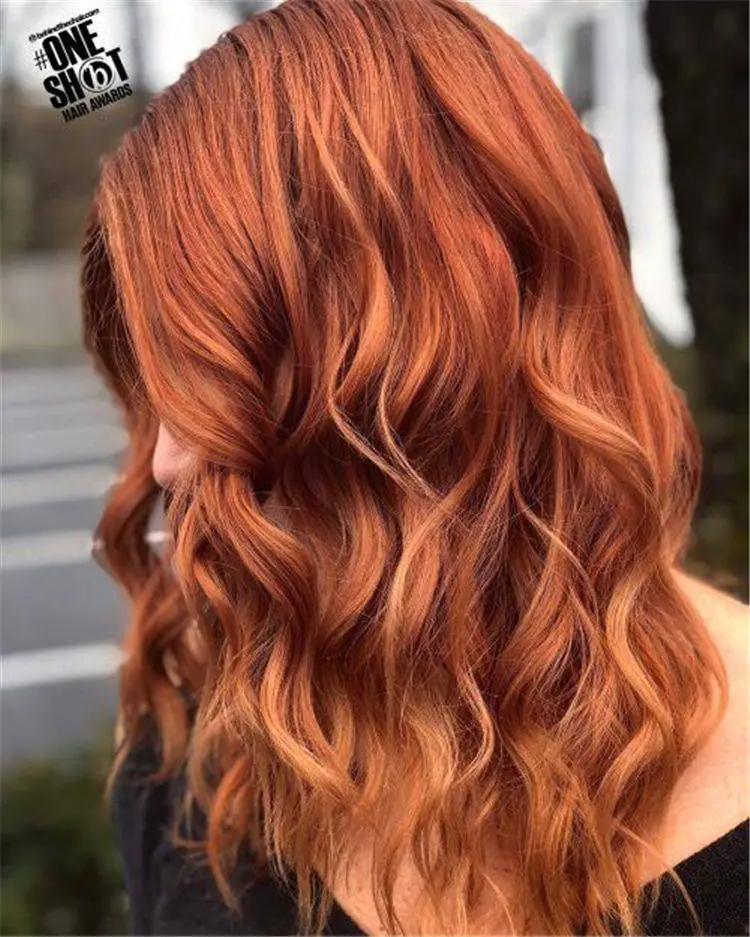 Why choose for only a single spice when you have the chance to play with more than one? The extra flavor you get, the better it gets! This blend of cinnamon and ginger proceeds to make the idea fall color for this year and the coming years.
16. Peach ginger hair color
This insignificantly pinker and peachier share on strawberry blonde is the one that will transform gracefully from a summer hue to autumn. It essentially has a bright pink champagne character to it.
17. Ultra-dark ginger hair color
If you are craving a moody color for fall this year, you might want to take one more look at this option. With an essence of black and red bands throughout, this deeper and darker ginger hair shade might just be the one you are searching for and the colorist will order as you proceed with the description.
18. True orange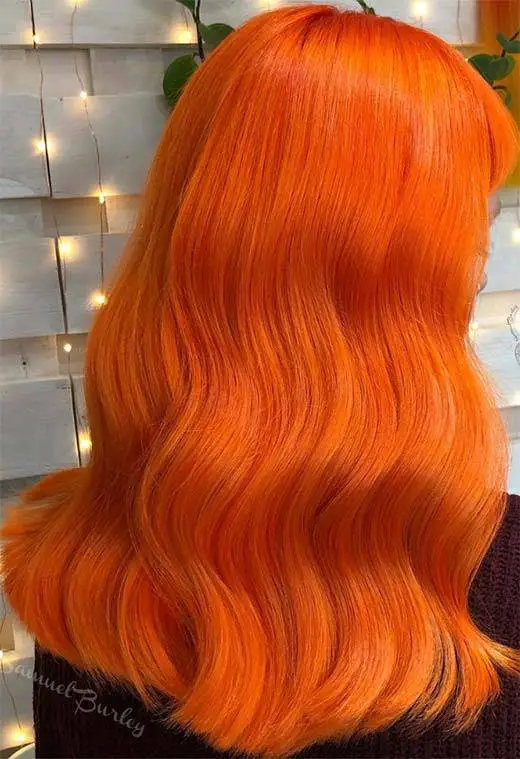 If you are not scared of a tad bit of orange hair, this carrot hue might be the one for you. We would clarify it leans somewhat more into fashion hue territory, and that is what makes this shade so beautiful. It is a blend of real orange with daring pieces of red, yellow, auburn, and blonde.
19. Two-toned ginger hair color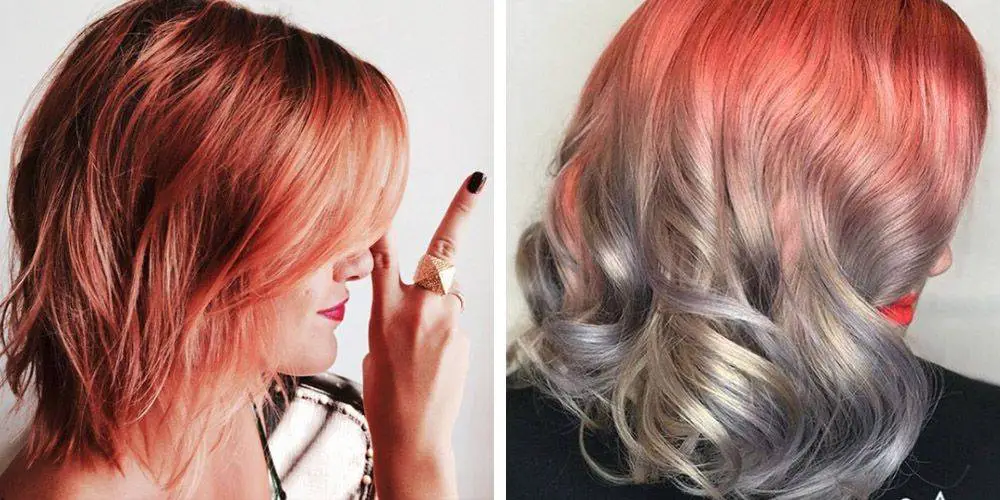 If you still cannot pick between orange and red for the perfect ginger hair color, go forward and pick both. The gorgeous colors ideally complement each other so well and will surely put you in the fall spirit giving a lively and full-of-life look.
20. Red velvet ginger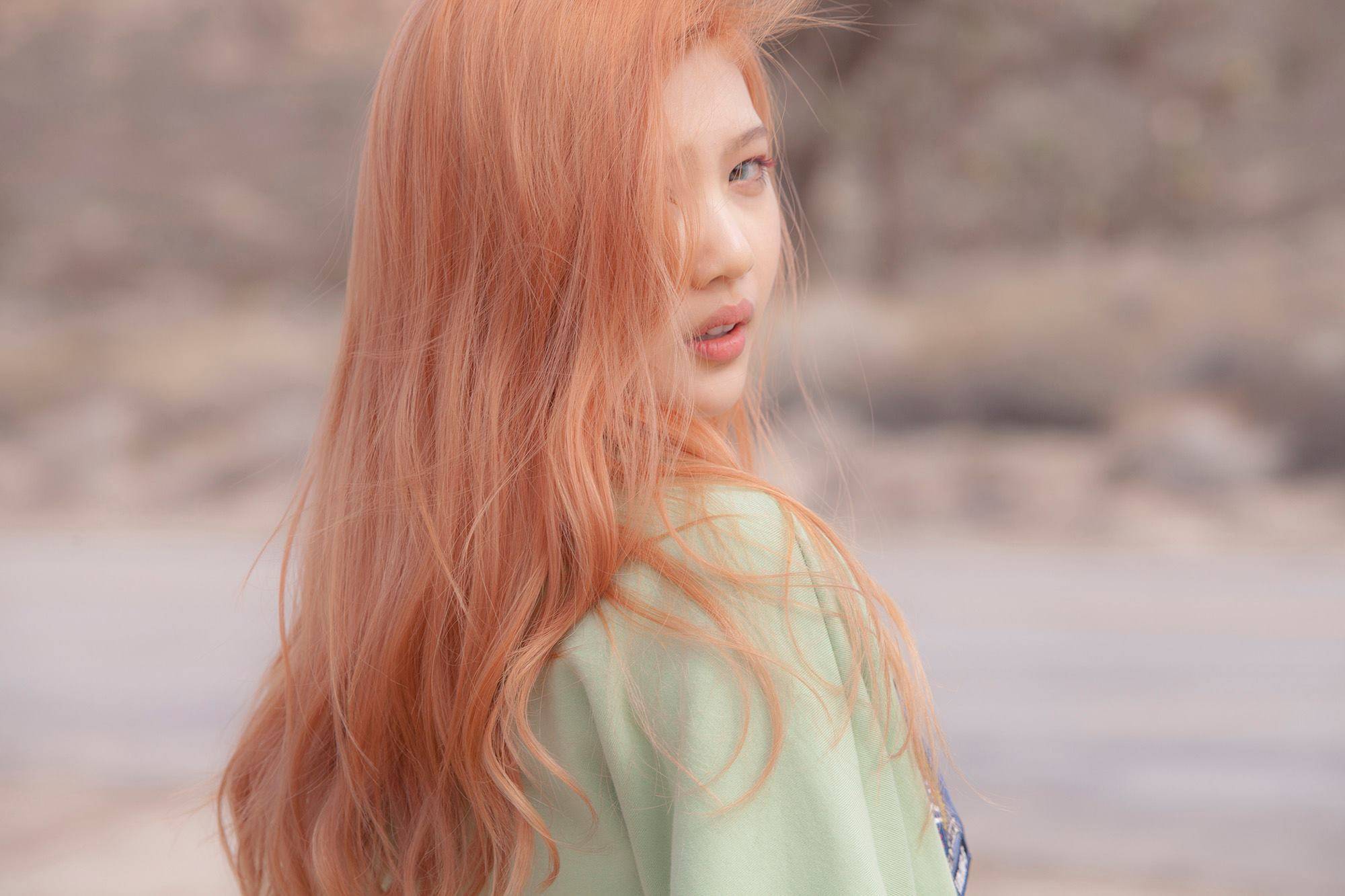 Order the red dye! This gorgeous red velvet shade will surely have all the people turning their hair this season. For an extra dimension, have the colorist combine crafty ribbons or bands of somewhat lighter and deeper red shade throughout.
21. Light ginger hair color
Summoning someone with light blonde to common brown hair! This bright ginger hair color provides you the space to maintain that pale aesthetic look while still enjoying and having fun with the warmer hue for fall.
22. Muted Auburn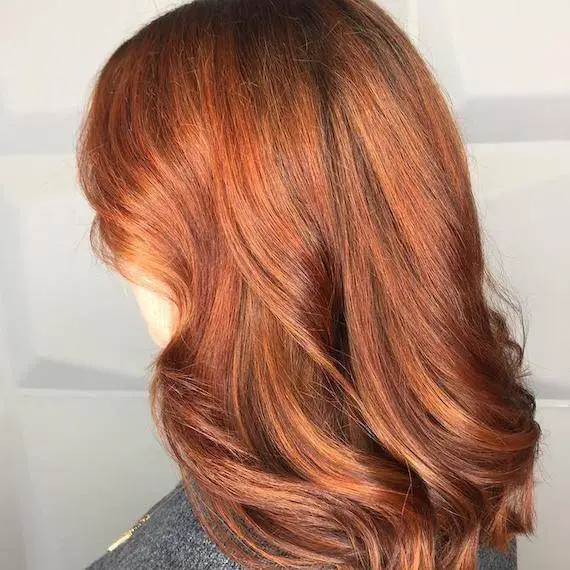 For anyone who wants to hold things and keep them more natural-looking, attempting on this intricate muted auburn might just be something you are looking for. The clearer pieces that run at the mid-shaft and across the ends help to add dimension and volume to your hair.
23. Auburn with a golden piece
Raise your hands if you are highly desiring for some serious contrast in your tresses. A base of voluminous deep auburn blended with golden money arrangements will assist you to mark a stylish statement.
24. Subtle ginger highlights
Not ready to engage to a complete or all-over ginger hair color? Ask your stylist to weave in crafty bands or ribbons of this perfect reddish hue into your current hair color. This idea simply works cleverly for all thick bases from voluminous deep black to beautiful light blonde.
25. Multidimesional copper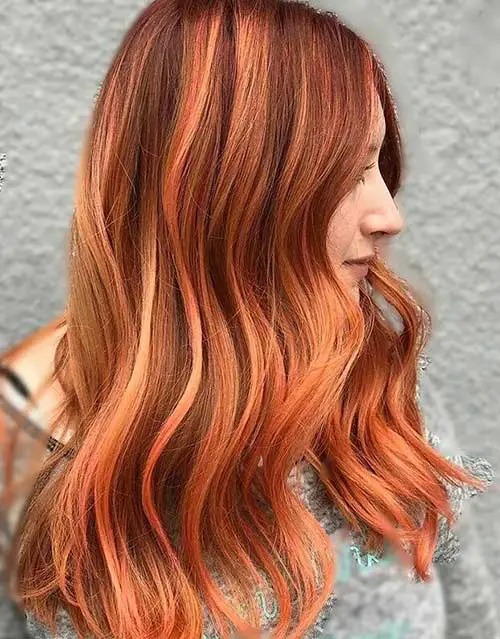 This is another method using which you can keep the ginger hair more detailed and subtle. Ask the colorist to add a blend of copper, brunette, and blonde for a multi-dimensional color that looks as brilliant and as beautiful as your favorite celebs rocking the red carpets.
26. Front streaks with ginger hair color
Bella Hadid lately took an unusual red route far contrasting from her sister, which you may either consider subtle or bold, based on personal inclinations. Rather than going a complete redhead or head of red, just Bella's face-framing tresses are colored auburn for a fresh and rejuvenating sort of touch
27. Genetic ginger hair color
If you are not among the natural redheads, you may simply fake it or mimic it with a perfect shade, many hairstylists call this look or shade to be "genetic ginger." The answer to receiving a natural and fresh look is layering multiple red or ginger tones. The layering using different shade techniques highlights a principal tone enclosed by two distinct colors that are cohesive, yet they possess a slight bit of a heterogeneous mixture of hues.
A blend like this one helps creates a flawless balance of intensity and brightness with a beautiful eye-catching vibrant look that can spread out naturally. It provides the doers a surprisingly real red color that almost appears as if you were always a redhead or born with it.
28. Neutral copper
This hue is a blend of neutral and copper tones. So you do not need that orange to feel a bit too much when you walk out in the sun. It rather seems just a gorgeous, silky warm hue. To receive this hair color, it is recommended that you discuss with your colorist a deep copper bottom, with a blend of highly subtle or intricate neutral lowlights and highlights.
29. Cayenne spice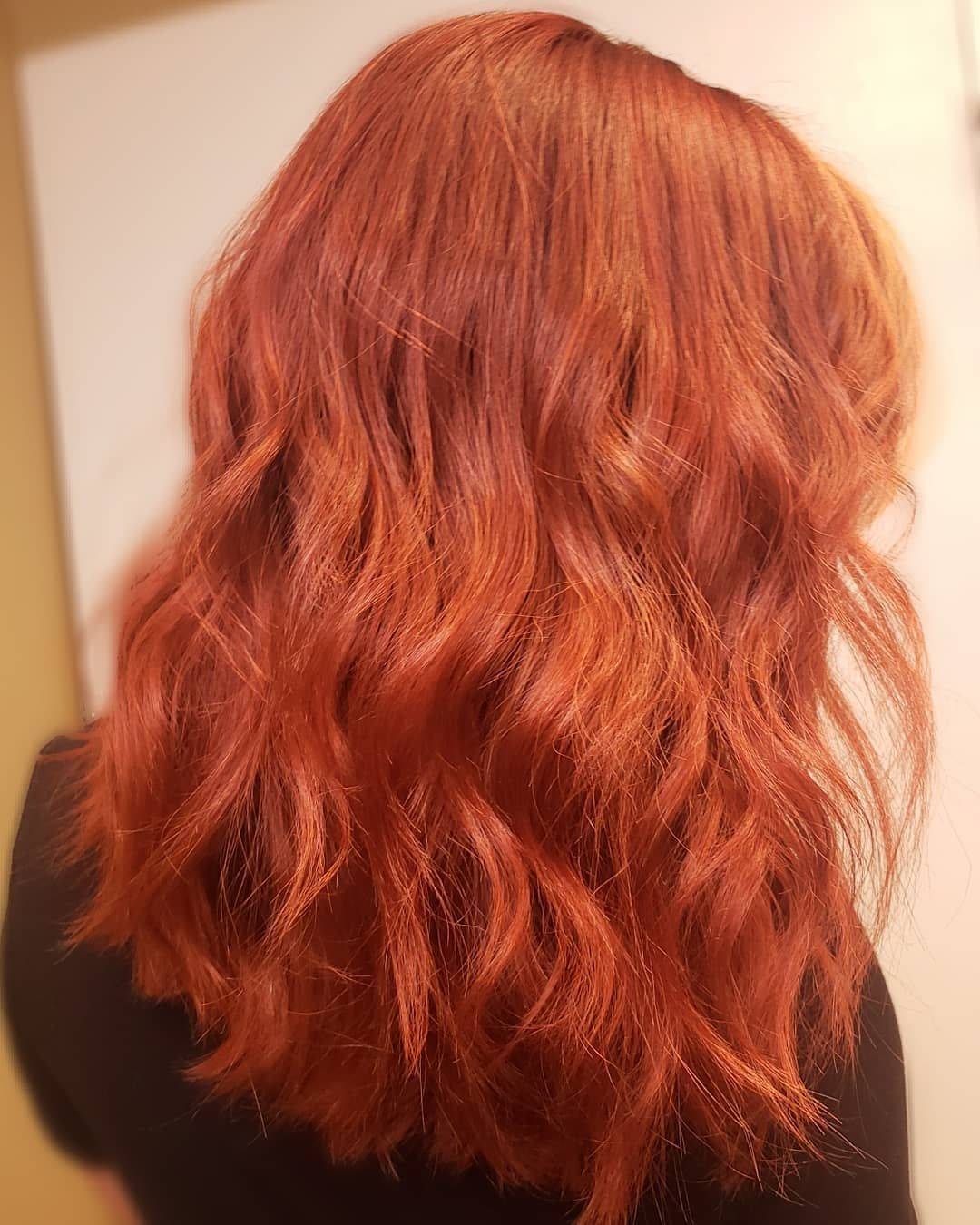 Emma Roberts will seriously pull off pretty much all the hair colors we have known to date, but we are especially sure and slightly biased to this light-tinged red. It is said that the process to obtain this color takes some hours but the result is worth it. The code to delivering the perfect tone which you have always desired is to layer the hue on. Many stylists use a blend of semipermanent with permanent dyes. This provides the hair color intensity and dimension.
30 Peachy ginger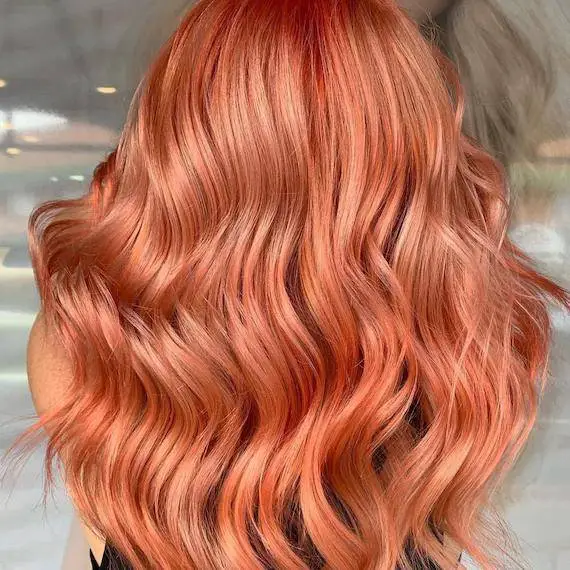 Peach hair color rose as the wonderful yet unexpected hue for 2020, and it is not at all relaxing down anytime shortly. Peach is extremely pretty on numerous different skin complexions. The reason behind this? Because peach is such a warm hue, it causes your skin and eyes to glow and gets your hair to appear so wholesome, we all are obsessed with healthy-looking hair and look for ways to remove the damage.
There are so many takes on the peachy trend, from fruity blond shade to neon peach, but we love our favorite shade which is this reddish rose gold. It is suggested that you ask your stylist for a beautiful peach glaze rather than going for the DIY route if you wish to rock the hair color confidently. However, if you have tried coloring earlier and you seem happy with the results, do not wait for a stylist to give you the perfect makeover you desire.
31. Strawberry blonde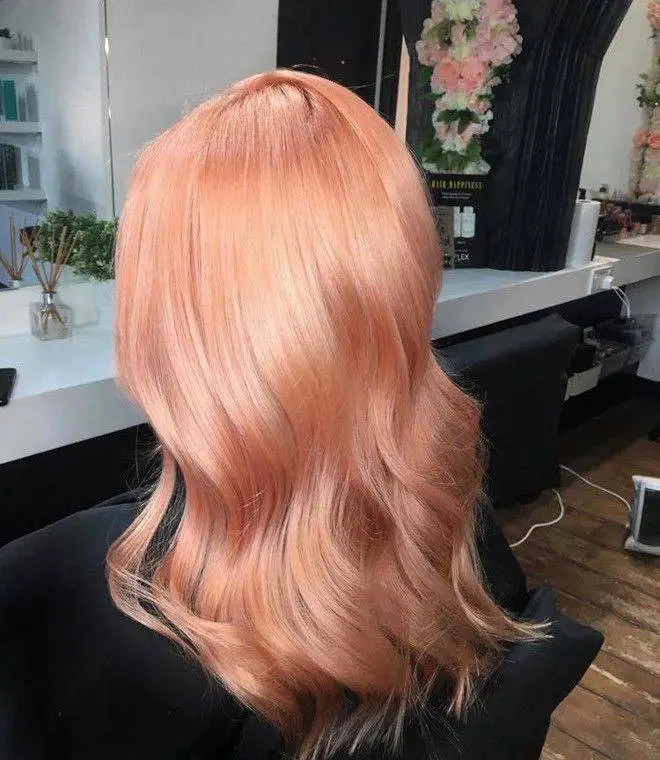 Red and ginger hair colors are not one-size-fits-all, so it is highly vital to keep a base color in your mind while preparing to go for a makeover. It is recommended that blonds who are attempting to go red must try a color related to rose gold hair with a hint of orange undertones. It will surely look more simple and natural. Do not rush and wait for the perfect color.
32. Copper cognac Ginger hair Color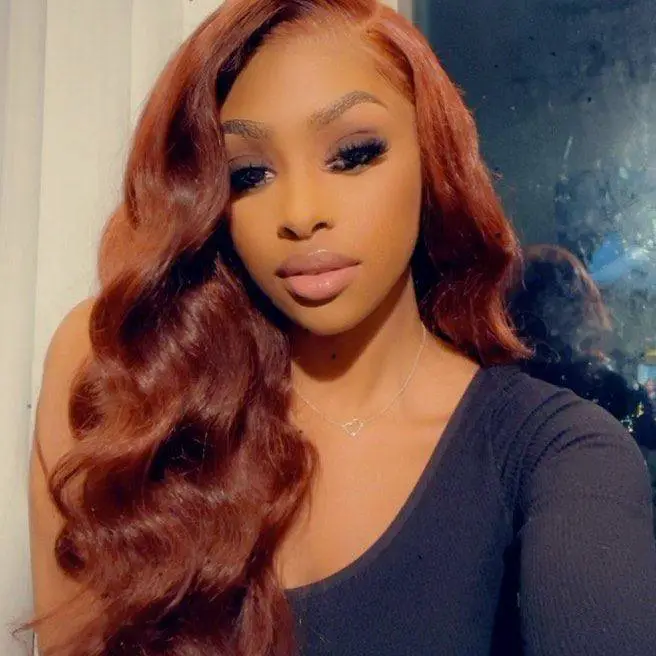 We are in love with this hue as it seems to be a new and wholesome take on the copper hair color drift. It helps to add a warm springtime brightness or radiant glow to medium as well as darker hair shades and delivers brightness while sustaining a natural feel, which is so rare. The warmth suggests that this color seems especially excellent on medium as well as deeper complexions. It is suggested to ask for a medium fresh copper hue.
33. Cinnamon brown
Cinnamon brown is a perfect style to soak your toes into ginger or red territory if you are a brunette, considering the bands of red warm color, it is going to make your hair feel fresh and glossy. To attempt it, you are advised to ask the colorist for warmer brown hues. The colorist can also use a brunette hair shade as the base or foundation of their formula and combine detailed bronzes and reds to the blend to form this new glowy shade.
34. Fire Glow Ginger Hair Color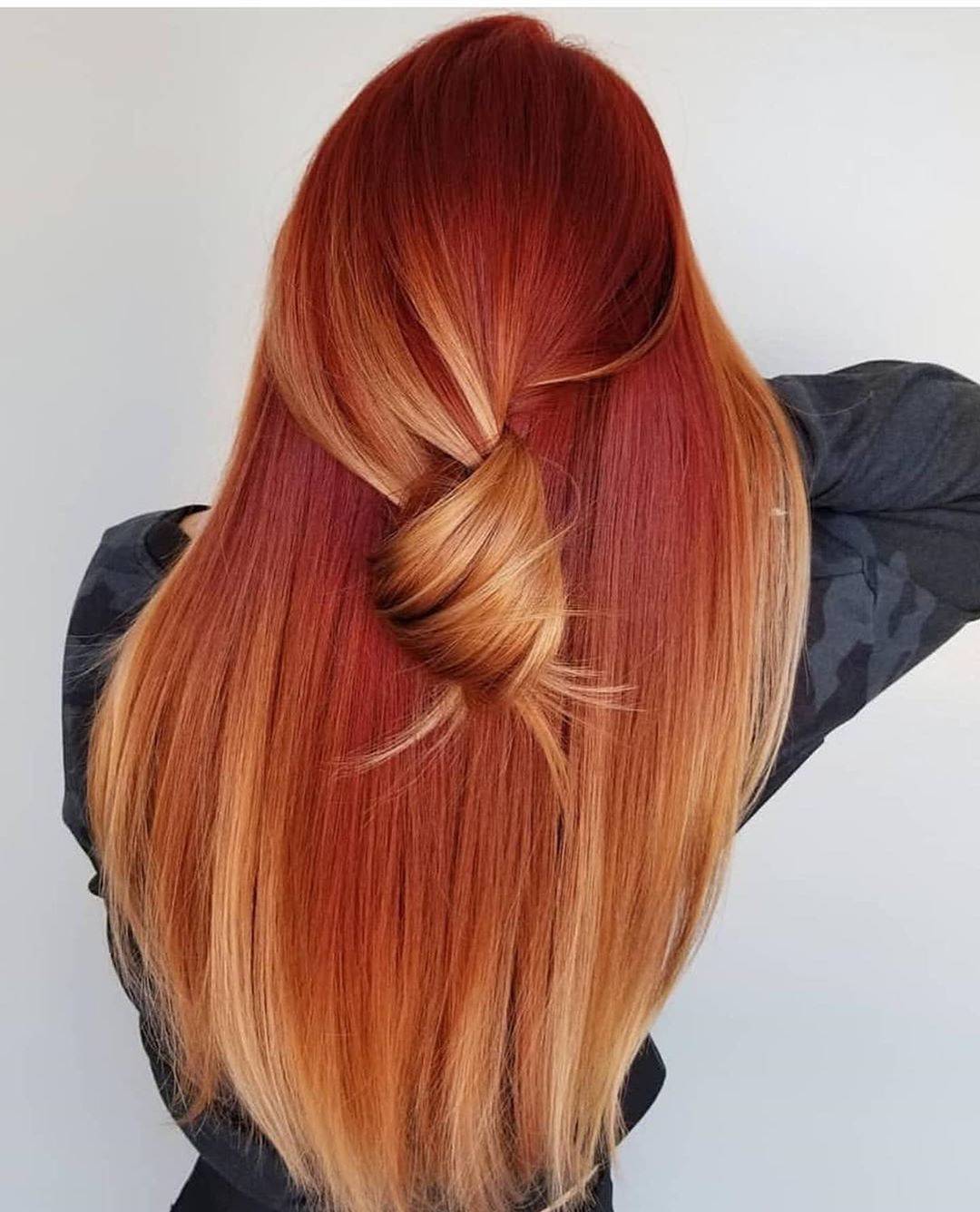 Fire glow is all about welcoming harmonious, electric red shades. The privilege of this hair color is that it begins to be so vibrating and then slowly fades into a more flexible cinnamon color, allowing the hair to stretch the volume of time within color arrangements.
35. Auburn pop
Shades of red are undoubtedly a standout trend for many coming years, but if someone does not wish to go all the way red, they may consider asking the stylist to weave a few red pieces as their base shade. Some shades of auburn blended throughout the hair deliver the hair some detailed pop. We truly love anything that has two tones as it provides amazing volume and dimension throughout the hair. It is suggested that this look is ideal for warmer-toned brunettes who are willing to opt for a slight change.
36. Iridescent copper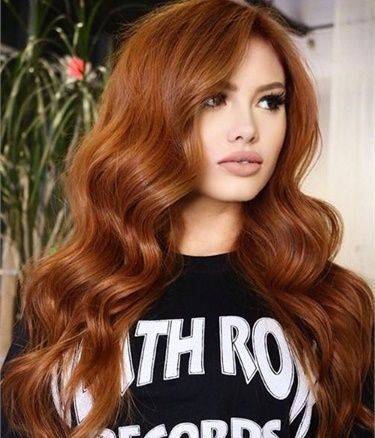 This color palette expresses your facial characteristics with illumination when cold and gloomy climates make all other things appear dull. These hair shades are glorifying on fair complexions that might sometimes appear a bit washed-out in wintertime. To receive this beautiful shade, it is suggested that you ask the stylist for a light red color along with orange and peach kickers.
37. Ginger spice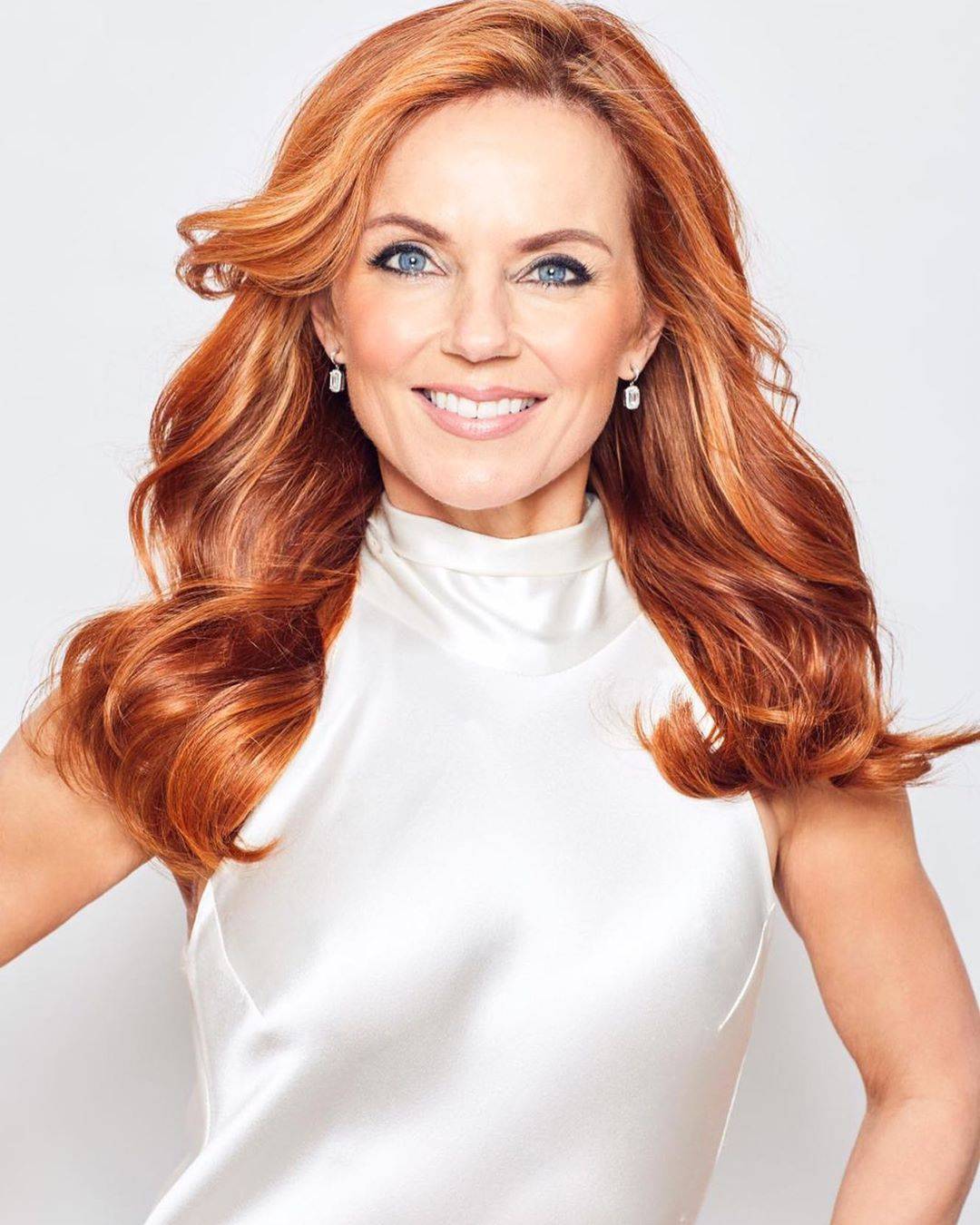 Red and ginger shades with big floating curls is a perfect combo that seems twice as eye-catching. Many popular colorists use a gloss on top of their hair color to keep it beyond vibrant.
How to maintain ginger hair color
After you and your stylist contain just the perfect shade for your complexion and other factors into play, you are going to need to amplify your hair care regimen to prevent premature fading of hair color between the next appointments to your salon. A Sulfate-Free Shampoo and Conditioner can be used as they are multi-protecting, using sulfate-free specifications for color-treated hair may help maintain the unique tone.
Combining a good moisturizing hair mask like the one that has protein-rich ingredients with deep Conditioning Mask helps keep the routine and can assist to maintain the locks and keep them nourished and healthy for weeks after the salon appointment.
If you find yourself in a dilemma or confused state about recognizing the best hair color and products for your new hair care regimen to preserve the color, you must always ask the colorist for some suggestions and personalized advice. From touching up the roots every few weeks to supplying you with the best step-by-step process haircare, keeping contact with the experts is the best possible way to make certain you maintain the most impeccable ginger hue.
If you are still not able to make up your mind on ginger hair color, here are some stunning chestnut brown hair color ideas for your hair makeover.