Gluten-Free Ice Cream To Try Out!
There is nothing as sweet and creamy as Gluten-free ice cream, we all can agree to that! We just cannot get enough of eating ice creams if they are gluten-free or not.
It is estimated by the United States Department Of Agriculture that every year, Americans consume nearly 28 pounds of ice cream. Ice cream is quite a serious source of income when you find out it has 8 billion dollars enterprises.
Ice cream is great to enjoy with your loved ones or alone undoubtedly. But for those who have celiac diseases or are highly sensitive to gluten, eating just a scoop of ice cream can be severely complicated. So many ice creams have gluten in them r they are processed in shared facilities which makes them contaminated.
This might not sound a concern unless you have diseases that may get worse. An estimated number of 18 million people are highly sensitive to gluten as or reports by the National Foundation of Celiac Awareness.
Gluten is a special protein found in barley, wheat, and rye. The FDA, states that nearly 1 percent population is suffering from celiac dases which makes it essential to produce gluten-free ice cream. Gluten alerts one's immune system to move after the lining of the small intestine.
Here's what you need to know about Gluten-free ice cream and several brands that offer great gluten-free ice cream packages to be consumed by sensitive people. Anyone can enjoy these absolutely delicious ice creams whether or not you have gluten sensitivity.
What to look for-
Baked goods and sauces such as cookie dough inside the ice cream generally are a giveaway of gluten. Search for ingredients like barley malt syrup or wheat flour which has gluten. Many brands also include a list of ingredients added to the ice cream so that one can look for allergens like soy or gluten.
While ice cream that does not have any components that have gluten listed on the label is secure for people having gluten sensitivity or people who are willing to totally avoid gluten, there still might be a risk of cross-contamination which makes it tough for people with celiac diseases to pick.
Cross-contamination of ingredients is a major concern for people with celiac disease which is nearly 3 million in the United States. Even the tiniest amount of gluten may cause an adverse reaction as per the Academy of nutrition and dietetics. For those with celiac disease, ice creams must be indicated or labeled as "gluten-free ice cream" or "no gluten", or Free of gluten". There must be a certification indicating ice cream is gluten-free and tested by FDA.
All the food items including gluten-free ice cream labeled as free of gluten must have less than 20 parts per million gluten as per rules and norms set by the FDA.
However, this does not mean you have t completely avoid things that you love, like your favorite ice cream. Here are few most amazing gluten-free ice cream brands that you can always head to for enjoying your favorite treat.
Gluten-free ice cream brands to look for
Here are all the great gluten-free ice cream brands you can trust with your celiac disease or gluten sensitivity.
1. Breyers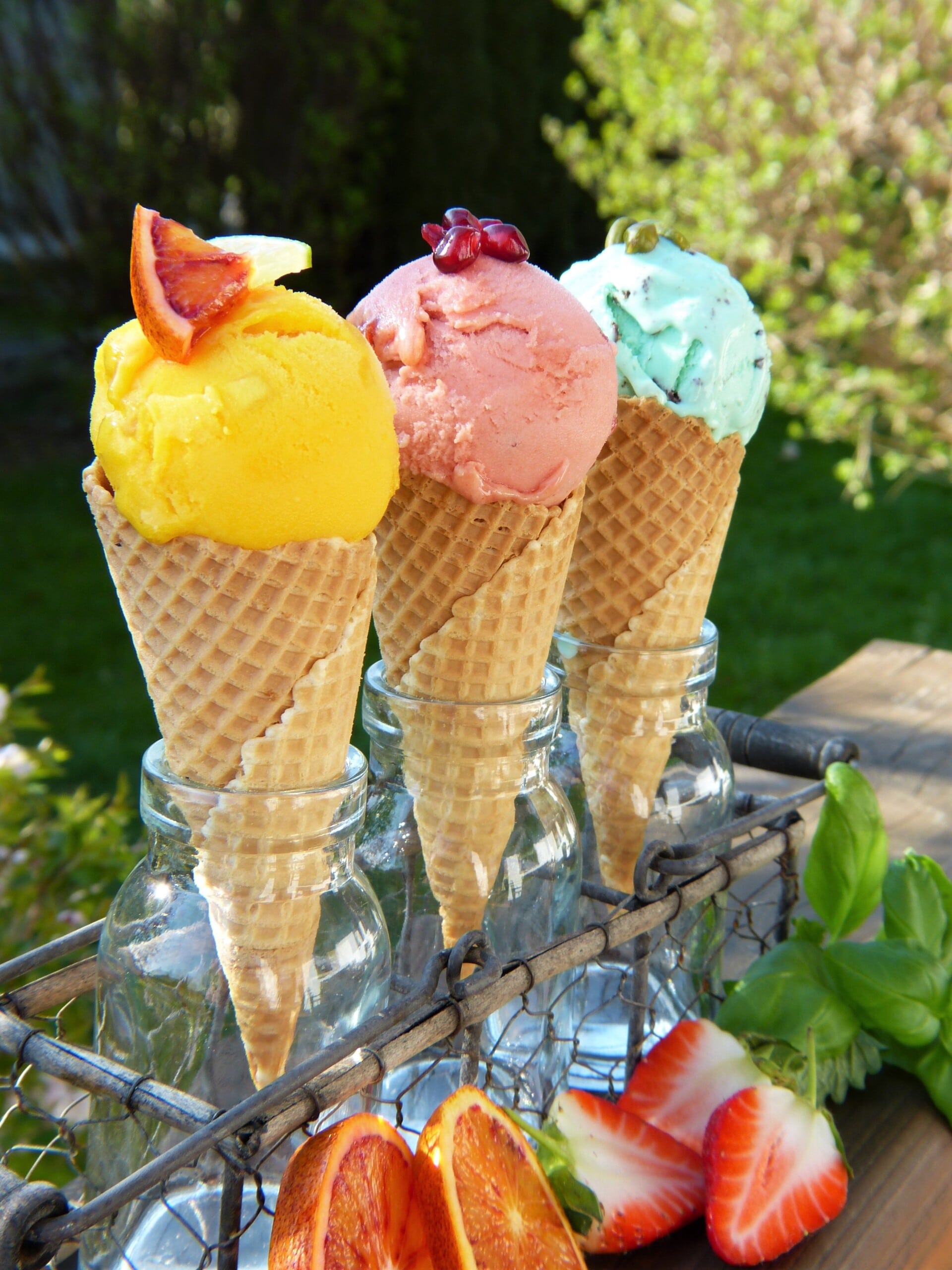 They sell gluten-free ice cream and all other gluten-free products. Their options also include low-fat, no sugar added, lactose-free products for the consumers. You have more than 30 flavors to choose from, isn't that relishing? They have a great variety of gluten-free ice cream made from vanilla and sustainably farmed fruits.
2. Cashewtopia
Produced from raw and organic cashews, these cream gluten-free ice creams are free of refined sugar, soy, gluten, trans fat, and dairy, making them an ideal option. They are sweetened using agave syrup and are filled with superfood ingredients like prebiotics and cacao powder. Their cost is slightly higher when you go through the market list but with all the ingredients and benefits, that is pretty obvious.
Having only 150 calories per half a cup serving and less than 18 gm sugar, you can easily go for amazing flavors of your choice like pistachio or cherry chocolate swirl without feeling guilty.
3. Talenti
Technically gelato, you simply cannot miss the creaminess of this gluten-free ice cream for all good reasons. Most of the flavors produced by this particular brand are marked gluten-free on the label they provide, this brand has a rigorous Allergan program that incorporates FDA testing to make sure that they are completely safe to be eaten by sensitive people.
From their coffee pops to their Belgian milk chocolate gelato to the most amazing blood orange Sorbetto, you simply cannot go wrong.
4. Arctic zero
Wave your last goodbyes to sugar ice creams. Arctic zero is popular for making low-glycemic, low-fat, and lactose-free ice creams along with fiber and whey protein for healthier treats.
They take into use monk fruit for proving a great sweetening taste to all the ice creams. All the flavors you will see in the market are certified gluten-free except for a few like Cookie dough chip chunky, Snickerdoodle Dandy Chunky pints, and Brownie blast.
5. DF Mavens
This gluten-free ice cream is hand-made in New York, they are certified ice creams and made with coconut milk, soy, or almonds, They have delicious ice cream bars too. From key like creme to alphonso mango, the flavorful pints by this brand have only 180 calories and 15 gms sugar, unlike regular ice creams.
6. Wink Frozen desserts
Possessing or having an ice cream emergency right now? Do not worry, Wink Frozen Desserts will ship the ice creams straight to you. These Wink frozen desserts are certified gluten-free surprises and are produced with organic agave and pea protein.
They are clear of the topmost eight allergens like soy, gluten, and dairy, so you may scoop in without a problem. Taste out of jelly flavors, caramel candy-apple, frozen Iced Latt, or Peanut Butter. The company also donates One Percent of revenue from these gluten-free ice cream bars for the Planet Organization, giving you another reason to enjoy their flavors and contribute to a good cause.
7. Steve's Ice Cream
You will get tons of gluten-free ice cream flavors in steve's ice cream as well. It is made with dairy-free milk or grass-fed dairy. Some gluten-free flavors include wildflower honey pistachio, Mexican chili chocolate, and cold-brewed cinnamon coffee.
Even though their ice creams are packed in BPA-free plastic pints and are totally recyclable, it is not likely that you should keep them in your freezer for too long.
8. NadaMoo!
How does this sound to you? NadaMood is a family-owned brand that creates ice creams out of coconut milk free of dairy products. There are several varieties that you must try including- Vanilla Cha-Cha-Chai, Snickerdoodle dough, and chocolate ferry fudge brownie.
You will notice that all the products released by this operation are USDA organic, gluten-free, fair trade, non-GMO, and kosher. Is there any reason why you shouldn't get this gluten-free ice cream home for your family? Seems none!
9. So Delicious
As the name suggests, you will be eager to try this gluten-free ice cream. Dip your spoon inside these non-dairy ice creams made of cashew, coconut, almond, or soy milk. All the products by this brand are free of gluten and certified by Gluten-Free Certification Organization.
Eat these ice-creams without worrying about gluten. You can also have a look at the ingredients used on the label to find the flavor you desire the most.
10. Dream
The dream has a lot of gluten-free ice cream flavors made of rice, almond, or soy milk. Their products are also non-GMO verified and include a lot of decadent choices like rice dream cocoa marble fudge, Soy Dream Vanilla Fudge Swirl, and Almond Dream Praline Crunch. Try all these out and decide for yourself which one you would keep trying always you visit the stores.
11. Luna and Larry's Coconut Bliss
Technically, you are completely safe and free with these gluten-free ice creams but there is a high probability of you and your kids eating the whole carton in one go.
All the creamy products produced by them are verified every week by FDA for gluten-free standards and they never fail to meet the requirements. Their ice creams are filled with gluten-free goods and fair trade. They use USDA-certified ingredients that are organic in nature and not GMO-identified. Make sure you try their classic dark chocolate and ginger cookie caramel flavors.
12. Dove Ice Cream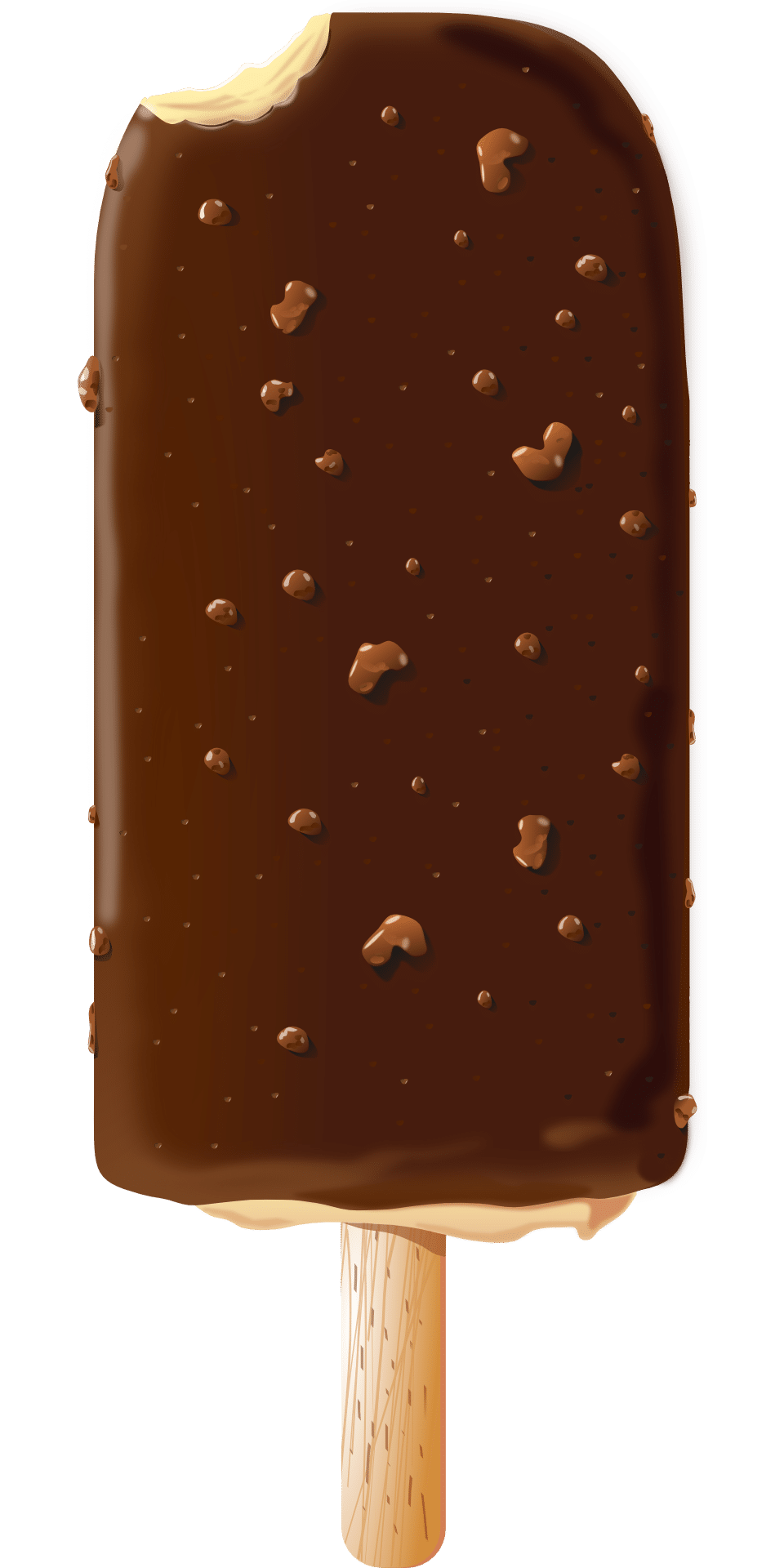 Every variant from Dove ice cream is completely free of gluten except for one flavor called vanilla with fudge brownies, suggesting these ice cream bars can be enjoyed late at night with your loved ones on weekneds. Whether you bring mint swirl, roasted almonds, or dark chocolate covered in creamy and delicious milk chocolate it is completely your call.
These were 12 amazing brands one should try when looking for gluten-free ice cream flavors.
Final Thoughts
There are ample gluten-free ice cream options you will find here. Make sure you take a look at all the ingredients and see if the product is gluten-free before you try anything out as some brands mentioned here also produce ice cream with gluten in it for non-sensitive people.
But, you should also know that just because the products are free of gluten, does not indicate they are great for you. Look for all the ingredients present in the ice cream. They sometimes have some ingredients that you cannot even pronounce. Go for low-sugar varieties with no trans fat.
Women should eat no more than 6tbsp sugar per day and men should eat no more than 9 tbsp. This is less than 45 gms for men and 30 gms for women. Every serving of ice cream has a lot of sugar (at least some of them), be mindful as single-serving can also include daily allotment of your sugar intake.