How does GrubHub Work? – Grubhub is one of America's leading online and mobile application-based food delivery marketplace. The company is based in Chicago, Illinois. It was founded in the year 2004 by Mike Evans and Matt Maloney to serve as an alternative to paper menus. They created Grubhub to create a hassle-free food ordering experience making it not just easy to order food, but also to look at menus and make payments easier. How does Grubhub work was answered by making it the ultimate solution for food deliveries and giving a new meaning to the traditional take-out business.
Today, the company has partnered with over 300,000 restaurants and is available in over 4000 cities across the United States. Grubhub has a host of brands under its portfolio. These include- Grubhub, Seamless, LevelUp, AllMenus, and MenuPages. All of these work in tandem to provide customers with a smooth and seamless experience while ordering food online.
How does GrubHub work?
Grubhub connects diners with a host of restaurants servicing their area. Users can order food from the marketplace and get it delivered at their doorsteps. Users can avail their services on the mobile application as well as their website. The users can browse from the list of various partner restaurants and cuisines available. They can then place their order from their desired restaurant. The app allows the users to pay in cash or online.
This makes Grubhub very user-friendly. So, How does Grubhub work? Once a user places an order, the restaurant is notified about the same, confirms the order, and starts preparing it, and keeps it ready for dispatch. After this, Grubhub drivers or delivery agents, receive a notification on their partner apps about the dispatch. Any driver who is available at the nearest radius can accept the order and deliver it.
More About GrubHub
Past performance
The global pandemic COVID '19 has taken a toll on every business possible, irrespective of a business's scale or geographic location. The food delivery marketplaces have been no exception to this. In the early months of the pandemic, just like all of its competitors, Grubhub focused on establishing a system that convinced its users to trust the marketplace enough to place food delivery orders again.
A huge part of its strategies went into providing restaurants with both the resources and the guidelines to ensure adequate sanitisation of the infrastructure and maintenance of a hygiene standard for the restaurant staff.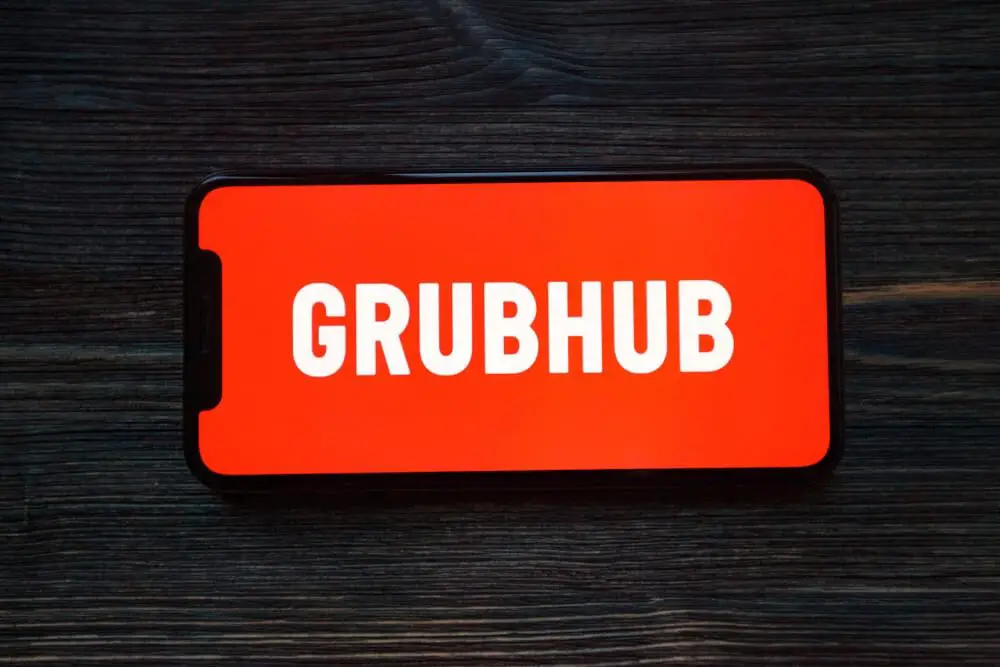 However, once these measures were installed, Grubhub managed to bounce back and come out strong. In the year 2020, Grubhub managed to generate a figure of $9 billion in gross food sales to its local takeout restaurant partners.
Grubhub processed and delivered more than 6,58,000 orders daily across all of the United States in the year 2020. As of now, the company serves close to 31 million active users who order from the marketplace on a regular basis. The drivers associated with Grubhub have benefitted too by generating a total of $ 4 billion in tips.
Check out the hacks on How to dry gel nail polish.
As per the financial reports published by the company, Grubhub has reported revenues of $504 billion at the end of the last financial year. This is an increase of a total of 48% from the $341 billion it generated last year. The gross food sales grew 52% from $1.6 billion in the 4th quarter of 2019 to $2.4 billion at the end of the 4th quarter of the financial year 2020.
Apart from this, Grubhub also accepted an acquisition and collaboration bid from Just Eat Takeaway in June 2020. This has further solidified Grubhub's hold in the food delivery marketplaces present in the market.
Customer Experience
When a brand talks about customer experience, it does not only include the positive side of a business but also includes places where the company goes wrong. Customer experience can be understood as a summation of both the positives and the negatives that a customer experiences while interacting with a company.
Grubhub has an overall customer rating of 4.5 out of 5. This indicates that customers are mostly satisfied with their interaction with Grubhub.
Here is a list of Pros and Cons that customers have listed out for Grubhub.
Pros
#1 The mobile application as well as the website is properly streamlined and seamless. This makes it easy to navigate and use.
#2 Grubhub offers customers with a wide variety of cuisines and restaurants to choose from. How does grubhub work and manage to do is something which the public wonders often. This wide selection is offered by making restaurants partners and working with them in collaboration.
#3 Grubhub delivers to almost all areas in a city, making it very convenient to place orders from. How does Grubhub work towards making this possible? It onboards delivery agents or drivers, as they are called from different locations, making delivery possible.
#4 Users unanimously state that the payment gateway of Grubhub is very secure and making payments on the marketplace is completely hassle-free. How does Grubhub work towards this is by establishing a robust tech team that works around the clock to ensure safe transactions.
#5 The customer support team of Grubhub is very helpful. The process of initiating refunds is fast and seamless. Almost all customers who opt for a refund receive it instantly instead of waiting for days at a stretch for it.
Cons –
#1 Some customers complain about the high delivery fees that come with their orders. How does Grubhub work is that they charge a delivery fee as a part of their business model. A lot of customers feel that if a restaurant is near them, they prefer walking up to it to take away their order rather than order from Grubhub.
#2 Customers complain about how the prices for ordering certain dishes from Grubhub is higher than what is quoted on the restaurant's physical menu present in the restaurant. They find this practice extremely unfair.
#3 A user cannot place multiple orders from different restaurants at once on Grubhub. This is extremely inconvenient in the opinion of many users.
#4 A lot of customers prefer mentioning notes and messages specifying their exact requirement and specification while placing an order. Grubhub, however, does have a feature where customers can mention this.
#5 Customers have also voiced their opinion about the need for additional preference filters while navigating the marketplace. They feel going back and forth on the application is sometimes a very trying task.
10 Features of GrubHub
Grubhub has become a very ubiquitous food ordering and delivery platform for its users. Offering a hassle-free food ordering experience at every step. Some of the features of GrubHub are:
#1 Contactless Delivery
To limit face-to-face interaction, all GrubHub orders are made contact-free by default. This is further adopted by making the payment method online only. Delivery partners can follow user instructions to safely deliver their orders without coming into contact with the customer.
#2 Curbside Delivery
As a user, you can now place orders in the usual way on the Grubhub platform. However, keeping the pandemic in mind, Grubhub has introduced another feature known as the curbside delivery wherein users can pick up their orders from outside the restaurant without coming into contact with a driver. This feature is particularly beneficial for customers that live very closely to a restaurant.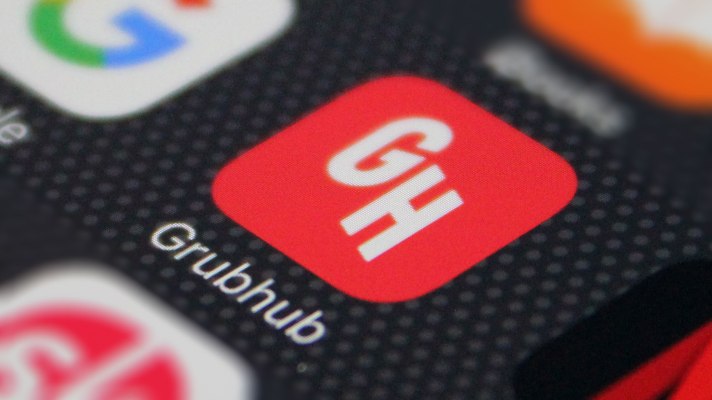 #3 Driver Protection Measures
As a part of their safety measures for their delivery agents, Grubhub is offering free masks, PPE kits, and hand sanitizers for its delivery partners. These are changed after every 14 days. Delivery partners are the pillars of Grubhub. Grubhub finances all medical expenses of their drivers who have tested positive for Covid '19. A GrubHub driver is entitled to receive a vaccine subsidy in order to cover his costs towards vaccination as well. This is a part of Grubhub's newly launched vaccination safety drive campaign for its driver-partners
#4 Driver Rewards
As a part of the driver rewards program, Grubhub offers many perks to its drivers. Drivers can take advantage of reward programs specially curated for them. For example- "Stash" is an investing platform for drivers. "Intuit Quickbooks" offers leisure reading and entertainment to GrubHub drivers. Apart from these, Grubhub provides on-demand health and wellness services, free servicing of vehicles once a month, etc. Various discounts and other rewards are also offered to drivers in order to keep their motivation boosted and encourage them to work.
#5 Perks for Customers
Grubhub offers unique discounts and reward programs for its first-time users. A first time user is to receive a waiver of10$ on a minimum bill value of $15+ upwards. Grubhub also regularly runs discounts, deals and promos on its platform.
#6 Adoption of Sustainable Practices
Grubhub recently launched the #CutouttheCutlery initiative in order to reduce the use of single-use plastics and make the environment more sustainable. As a part of this initiative, partner restaurants would be only providing cutlery when specifically requested for by the users. This move would generate a significant amount of savings for the restaurants in terms of usage of plastic. Apart from this, the campaign is also successful in reducing the generation of plastic waste in general.
#7 Profit Calculation Facility for Restaurants
Restaurants can calculate exactly how much they are earning via the Grubhub profit calculator platform. The Profit calculator allows restaurants to not only calculate the costs but also shows the profit earned. Restaurants can choose to calculate their profits either on a monthly basis or a yearly basis.
#8 Benefits to Employees
How does Grubhub work to make the lives of its employees easier? Employees are the most important assets of the organisation.The company provides various benefits to its employees like an Equity Incentive Plan, maternity and paternity leave, bereavement leave, stock options, health insurance plans, etc.
Apart from these benefits, various recreational benefits are also offered to the employees in the form of paid vacation leaves, holidays, etc.
#9 Grubhub+ Program
The Grubhub+ program has been launched by the organisation with the view to provide customers their orders without having to pay a delivery fee. By subscribing to this program monthly, users can place unlimited orders through the platform without having to pay any delivery fee. Apart from this, this premium program also offers customers additional benefits in the form of special deals and a priority delivery option.
#10 Pre Ordering Facility
GrubHub now allows users to order their meals in advance. This feature is particularly beneficial for those who run on a very tight schedule and who prefer ordering their meals very frequently. The Grubhub platform allows users to pre-order their meals at least upto 120 hours before delivery so that they do not miss out on their meals. Once the order is pre-booked it is delivered at the required time to the user.
Recent Offers Introduced by GrubHub
To retain its existing customers and to constantly attract new ones, Grubhub continuously works towards offering users the best offers and a specifically curated experience. How does Grubhub work towards maintaining its revenues is through these offers. Some of them include-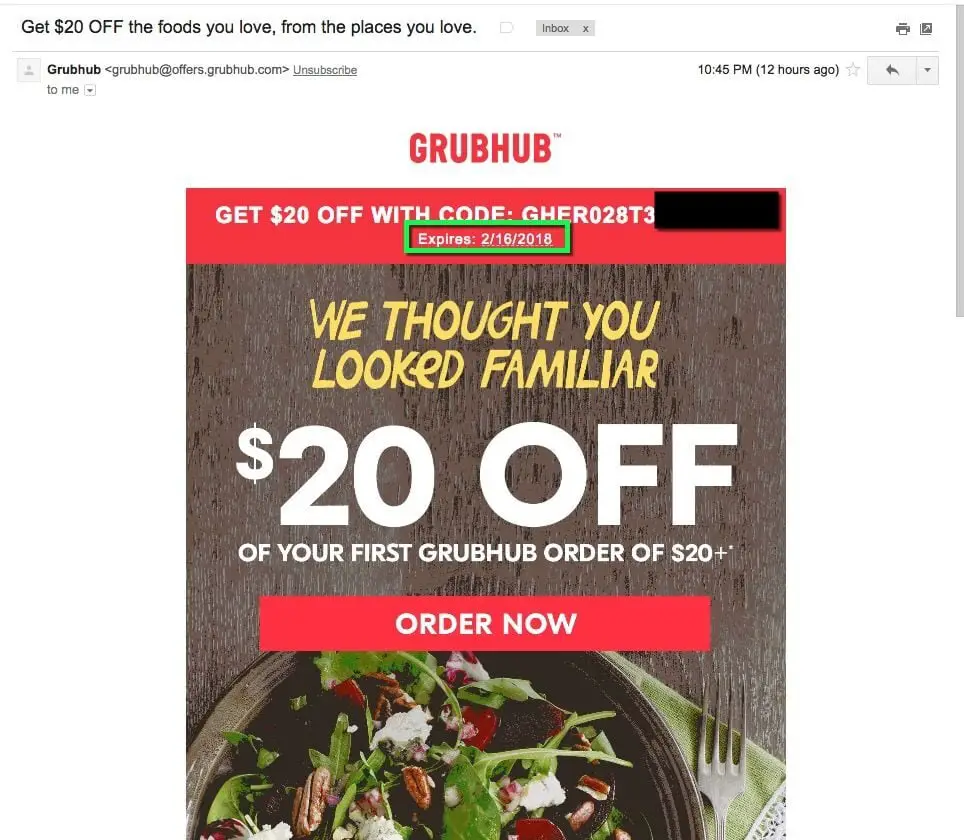 #1 Grubhub +
How does Grubhub work around this feature is a question that must have come up in your mind as a frequent Grubhub user. Grubhub offers a monthly subscription program wherein users can place unlimited orders on the app from partner restaurants without having to pay a delivery fee for the same. The program is monthly in nature and one shall have to subscribe to it by paying a fee monthly. Customers are eligible for a lot of perks when they subscribe to Grubhub +.
#2 Contact-free delivery
Given the fact that we now live in a pandemic struck world, Grubhub has introduced a contact less delivery offer for its users. How does Grubhub work around this offer? Delivery partners leave the order outside the customer's house without coming into contact with them. The application allows customers to select this particular option. Payment for this preference shall only be accepted through an online medium.
#3 Pick-ups or Curb-side Delivery
This is another offer that Grubhub has offered to its users. How does Grubhub work to provide this and what is the role the marketplace plays in it is something which must have been your immediate thought as a customer. As a user, you can place an order as per usual on the application or on the website but instead of opting for home delivery, you can select curb-side delivery. This allows customers to directly visit the restaurant and pick up the order from the partner.
#4 Regular Perks
Constant perks and benefits are offered to customers that use Grubhub. These include deals, coupons and promos like a family meal combo or discounts on orders above a certain amount. Offering deals and discounts is one of the best ways to attract more and more customers. It is also the most successful and profit-generating for both the restaurant partner and Grubhub.
Frequently Asked Questions (FAQs)
Q1. How does Grubhub work towards contributing to the green restaurant initiative that has been adopted across the industry?
Grubhub has launched the #CutouttheCutlery campaign to contribute towards creating a sustainable environment. Every year single use plastics are a major contributor to the rising land and water pollution. Grubhub has launched this campaign with a view to automatically default sending napkins and utensils with an order. Customers can only ask for cutlery if they need so specifically.
Grubhub has also partnered with the Green Restaurant Association in an attempt to educate restaurants about the impact of their practices and to help them adopt sustainable ones.
Q2. How does Grubhub work to make itself different from its competitors?
Grubhub operates on a business model which is different from that of its competition. It offers a wide range of delivery radius to its users unlike many of its competitors. Apart from this, Grubhub does not charge users a restaurant service fee along with their order, further differentiating it from its competition. The deals offered are also specifically curated keeping in mind benefits for the customers in the short run and the organisation in the long run.
Q3. How does Grubhub work for its delivery agents?
Grubhub delivery agents are known as Grubhub drivers. An individual wanting to work with the company and can register himself or herself on the Grubhub driver partner application. Deliveries are known as gigs, and drivers can opt for these gigs either on a part-time or a full-time basis. On an average, a driver manages to earn $12/hour by working with Grubhub. However, drivers are not compensated for gas directly when they work with the company.
Q4. What are the different social causes that are supported by Grubhub?
Grubhub successfully creates a positive social impact through its various initiatives. Some of the most popular ones include the "Donate the Change" program. Through this program, Grubhub has successfully contributed to various not for profit organisations.
Another initiative includes the women in the restaurant business wherein Grubhub $1 MM towards culinarily advancing women chefs and restaurateurs.
Q5. How does Grubhub work towards contributing to an employee's professional as well as personal growth?
Grubhub continuously contributes to its employees overall growth by organising various training programs. Grubhub also organises training, coaching and mentorship programs to its employees. These programs enable an employee to tap into their leadership skills and work on their personal as well as professional development.
Conclusion
Grubhub has emerged as an industry leader not just through its user-centric features but also by providing the best of opportunities to both its partner restaurants as well as employees. It believes in the fact that the brand can grow only when each individual associated with it grows too.
Grubhub has continuously worked towards offering the best schemes to its customers to ensure they order from their platform again and again. They keep their employee morale high by making sure the office environment is positive. It has allowed employees to work as collaborators by providing them with the best monetary as well as non-monetary incentives.
The vision and mission for Grubhub includes not just the people associated with the company but also the environment as a whole. This is what has separated Grubhub from its competitors. Grubhub continuously comes up with sustainable initiatives- be it the cut out the cutlery program or through donations to help the underprivileged. Order from Grubhub to be a part of a greater change in society!