The most interesting part of a DIY project is that you can design things according to your choice, taste, and use them. You can aptly create what you want and use them flexibly. You can design products for more efficiency in your daily works or decorate your apartment using your DIY skills. Even boredom goes away as you make them. It is always satisfying to create something with your own hands. Here is a list and description of 10 Easy DIYs to do at home among which you can pick some up or all of them, and try it at your home!
10 Easy DIYs To Do At Home – Let's try them out!
Tomato planter
All houses are filled with juice and soda bottles. You can cut the bottom and plant some tomato seeds in the mud and see your plants grow. Easy DIYs to do at home allow you to recycle and use throwable items to get the utmost benefit out of them. You can use other seeds or herbs also.
Items you require
Two-liter bottle

Utility knife

Garbage bag

Paper towel

Duct tape

Twine

Cotton balls
Steps to make it
Step one: Cut the bottom of the two-liter bottle carefully with the knife.

Step two: Insert one garbage bag inside the bottle and spread it in it properly. You can use black bags to keep the roots warm.

Step three: Use duct tape to fix the folded portion of the bag over the bottle.

Step four: Now take a paper towel and wrap a small tomato plant and insert it in the bottle. The function of the towel is to keep the soil together.

Step five: Fill the soil in the remaining part of the bottle.

Step six: Now, tie some string or twine at the opening of the bottle to suspend it properly.

Step seven: Put some cotton balls in the opening and the bottom, to let the water stay properly.

Step eight: Hang it in an airy and sunny place and water it regularly.
Wreath for birdseed
During winter, to feed the little feathery friends, you can make a birdseed feeder, with very few things.
Items you require
Saucepan

Suet

Measuring cup

Good Cheesecloth

Six cup Bundt pan

Fresh and dried cranberries

Wild birdseed

Peanuts (roasted and unsalted)

Ribbon (wide)

Plastic spoon (large)
Steps to make it
Among the Easy DIYs to do at home, making a bird feeder is a benevolent job. Look at the very few steps you need to concentrate on:
Step One: Cut one pound of suet into small pieces and put it in the saucepan so that the fat melts.

Step two: Now take the furnished suet and keep it in cheesecloth to first harden and then melt and again harden at room temperature.

Step three: Put the cranberries in the base of a six-cup bundt pan in a pattern you prefer.

Step four: Now mix one cup of dried cranberries, and peanuts, and four cups of wild bird seeds together.

Step five: Add melted suet to the ingredients mixed and use the plastic spoon to coat it properly.

Step six: As you finish combining the mixture, fill it in the pan and let it harden overnight in the refrigerator.

Step seven: As it hardens, remove it from the pan and keep it at room temperature for some time.

Step eight: Tie it to the ribbon and hang it in a desirable place where the birds can access it. Remember, not to expose it directly to sunlight.

Easy DIYs to do at home

like this can help small animals too!
Twine wrapped painted jars
Easy DIYs to do at home can be fascinating when you wrap twine around a jar and paint it as you wish. Once the color dries, remove the twine wrapped. You will get a beautifully painted jar in which lights can be installed for better visuals.
Items you require
Jars

Strings

Colored sprays

A cover to spread on the surface before spraying
Steps to make it
Step one: Clean the jars, by soaking them in the water so that the labels go off.

Step two: Once you get clean jars, tie the string properly in a crisscross or overlapping pattern, or in whichever way you feel like. Tie the end of the string with the start point and then cut the extra portion.

Step three: Now, place the jars tied with strings upside down on the surface that has been covered by a cloth or paper for spray painting.

Step four: Paint the jars with two or three coat paints and leave them to dry for 10 minutes.

Easy DIYs to do at home

do not take much time.

Step five: As you see the color has dried unwrap the strings. Place tea lights or candles and decorate them at any place in your house.
Yogurt Cheese
You can wake up to see creamy cheese ready if you position a few layers of cheesecloth in a colander and pour in plain yogurt and leave it to drain overnight. Easy DIYs to do at home is not always about decoration, and it can help you create things of utility.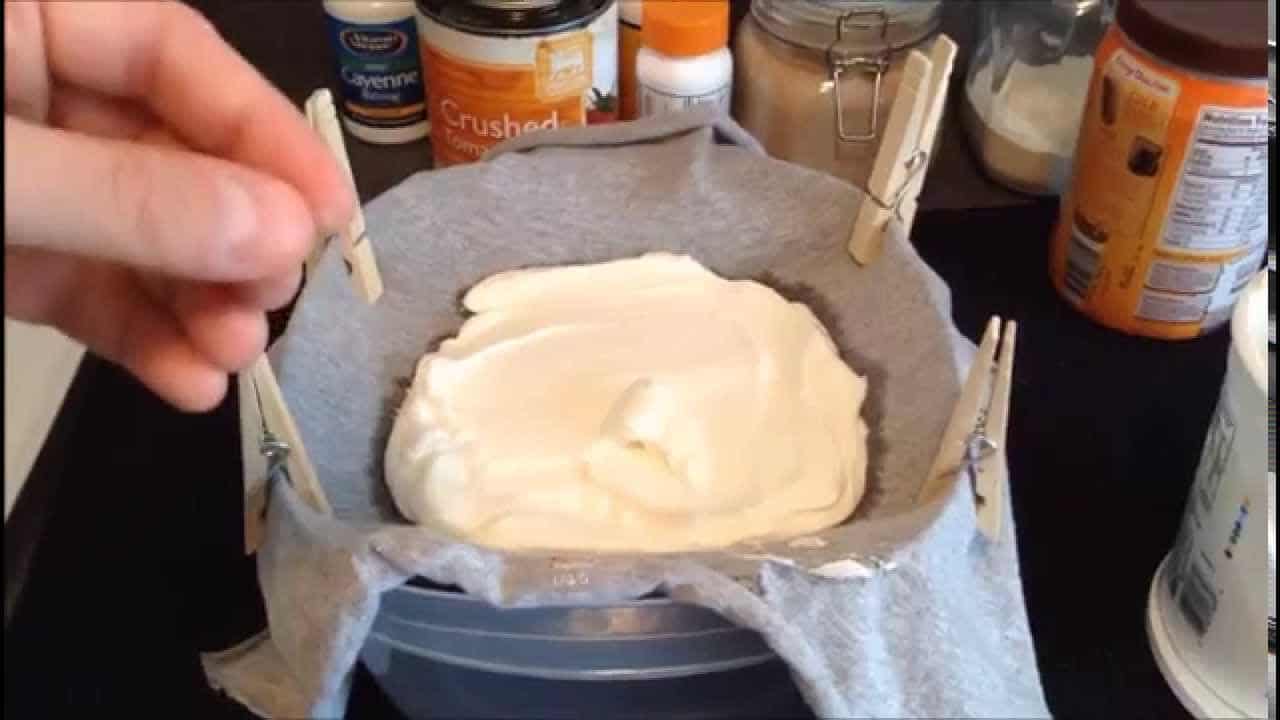 Items you require
A plain yogurt tub

½ teaspoon cumin (grounded)

2 tablespoon parsley

1 teaspoon salt

½ teaspoon black pepper
Steps to make it
Step one: Be ready with the setup (draining system). Place a colander on top of a bowl and adjust (line) the cheesecloth on it.

Step two: Once the setup is ready, mix the spices with the yogurt properly.

Step three: Once the mixture is ready, pour it into the cloth-lined colander for draining. You must fold the extra portion of the cloth over the mixture so that the entire thing remains covered.

Step four: Now cover the whole setup using a plate to fasten the process of the operation of the whey. The weight is required for a speedy separation overnight. Place the whole thing in the fridge to let it drain.

Step five: In the morning, unwrap the cloth to see the cheesy yogurt ready. Use it with crackers for snacks and parties. In this way,

Easy DIYs to do at home

make your kitty parties and evening snacks more flavorful.
Shoe holder planter
Another Easy DIY to do at home is the shoe holder planters where you only need an old over-the-door shoe holder to grow plants. You can keep them anywhere at your home and especially outside your kitchen or balcony.
Item you require
Over the door shoe holder

Soil

Saplings
Steps to make it
Step one: Fix the old over-the-door shoe holder at the desired place properly so that it doesn't fall. Remember, as the herbs and plants grow, the holder will become weighty. You must install it on a wall that can withstand the weight.

Step two: Plant the saplings in small sections of the holder and add extra soil if the pouch is not full. Remember, to water them daily.

Step three: Repeat the same process (step two) for all the pouches and plant a sapling in each of them. You will gradually see them grow.
Leafy stepping stones
Making leaf stepping stones is very easy and they look great in gardens. Easy DIYs to do at home will make your garden very beautiful besides decorating your house.
Items you require
Cement

Wire mesh

Wirecutter

Rhubarb leaf

Cardboard
Steps to make it
Step one: Place the cardboard on the garden ground and place the rhubarb leaf on it.

Step two: Mix the cement in a bucket and place a layer of it on the leaf. Remember to maintain the consistency of the cement.

Step three: Measure the mesh wire and cut it accordingly with the wire cutter and place it on the first layer of the cement.

Step four: Now, apply another layer of cement to complete these

Easy DIYs to do at home

. Keep it under a shade for a day to let it solidify.

Step five: Once the cement gets solidified, you can paint it or use it without paint as stepping stones in the garden.
Also Read: 23 Halloween Door Decorations Ideas- Easy DIYs
Coffee or teacups with messages
Easy DIYs to do at home don't take much time and coffee or teacups with messages just take 30 minutes to be ready. You can use them to gift your dear ones with personalized messages. You can use them even for making a memory memorable. All you need to have at home is a baking oven.
Items you require
Plain white Cups (tea or coffee)

Sharpie marker
Steps to make it
Step one: Clean the coffee cup or teacup properly so that there is no mark on the surface. Use plain white cups which will be easy to decorate and the designs will be prominent.

Step two:

Easy DIYs to do at home

don't require many items. With just the sharpie marker, you can write a personalized message or draw something you want on the cup. Remember that the message should be short and the drawings too.

Step three: Bake the cup after drawing in an oven at 350 degrees Fahrenheit for 30 minutes to make the design permanent.

Step four: Once the cups are ready, hand wash them to test the permanency of the design, and later after using them wash them with hands and mild soap.
Liquid laundry soap
Easy DIYs to do at home help you produce productive items and things that you can get cost-effectively. Laundry soap is one such item. You need a few things to make it and can store them for a long time.
Items you require
1 cup pure Castile liquid soap

1 cup baking soda

2 cups water

⅓ cup salt
Steps to make it
Step one: To start making the liquid soap you need to boil water and mix the salt and baking soda. Stir it until both the things get dissolved.

Step two: Pour this mixture into a one-gallon container and shake it to mix it well with once more.

Step three: Add the pure Castile liquid soap to the one-gallon container and mix it well so that the ingredients mix well.

Easy DIYs to do at home

don't take much time and effort and you can be ready with this laundry soap within half an hour.
Glass cake stand
It is easy to make a cake stand of glass if you have a candle stand and plate made from glass. They are just fabulous for kitty parties and small birthday celebrations. Easy DIYs to do at home like this can be done easily with industrial use glues.
Items you require
Old Glass candle stand (tall preferably)

Glass plate (standard size)

Strong multipurpose glass adhesive (whichever you get nearby)
Steps to make it
Step one: Properly clean the glass candle stand and the glass plate that you took out from your cellar. Wash them properly and ensure that there is no dirt on them.

Step two: Read the instructions on the glue to know how to apply it. Keep them in mind and apply the glue properly on the candle stand.

Easy DIYs to do at-home

crafts are hassle-free if you do them properly.

Step three: Once you have applied the glue following the instructions, you need to place the plate on the candle stand and let it fix properly. Don't shake it during adhesion. Leave it for some time.

Step four: You can put a book or lightweight on the plate for ensuring proper adhesion. After an hour or so check the adhesion, and it is ready for your use.
Nail polish color-coded keys
Easy DIYs to do at home make your livelihood easier and simpler. To demarcate different keys use nail polish. All you need is to only remember which color is for which key.
Items you require
Different colored nail polish

Your keys
Steps to make it
Step one: Choose the colors of the nail polish for the different keys you want to color.

Step two: Apply the color on the key heads and let them dry. You should use various types of colors for a variety of keys. Once the color dries up, the keys are ready for use. Only remember which colored key is for which lock!

Easy DIYs to do at home

do not consume much time.
Doing it yourself is always fascinating as you can use your creativity in it. There are many types of Easy DIYs to do at home other than the ones listed here. You can try them yourselves and be benefited from them. Besides enhancing the decoration of your apartment they make your lifestyle smooth. Adopt various Easy DIYs to do at home and utilize them!