All about the Tiered Dress: A Victorian Fashion Statement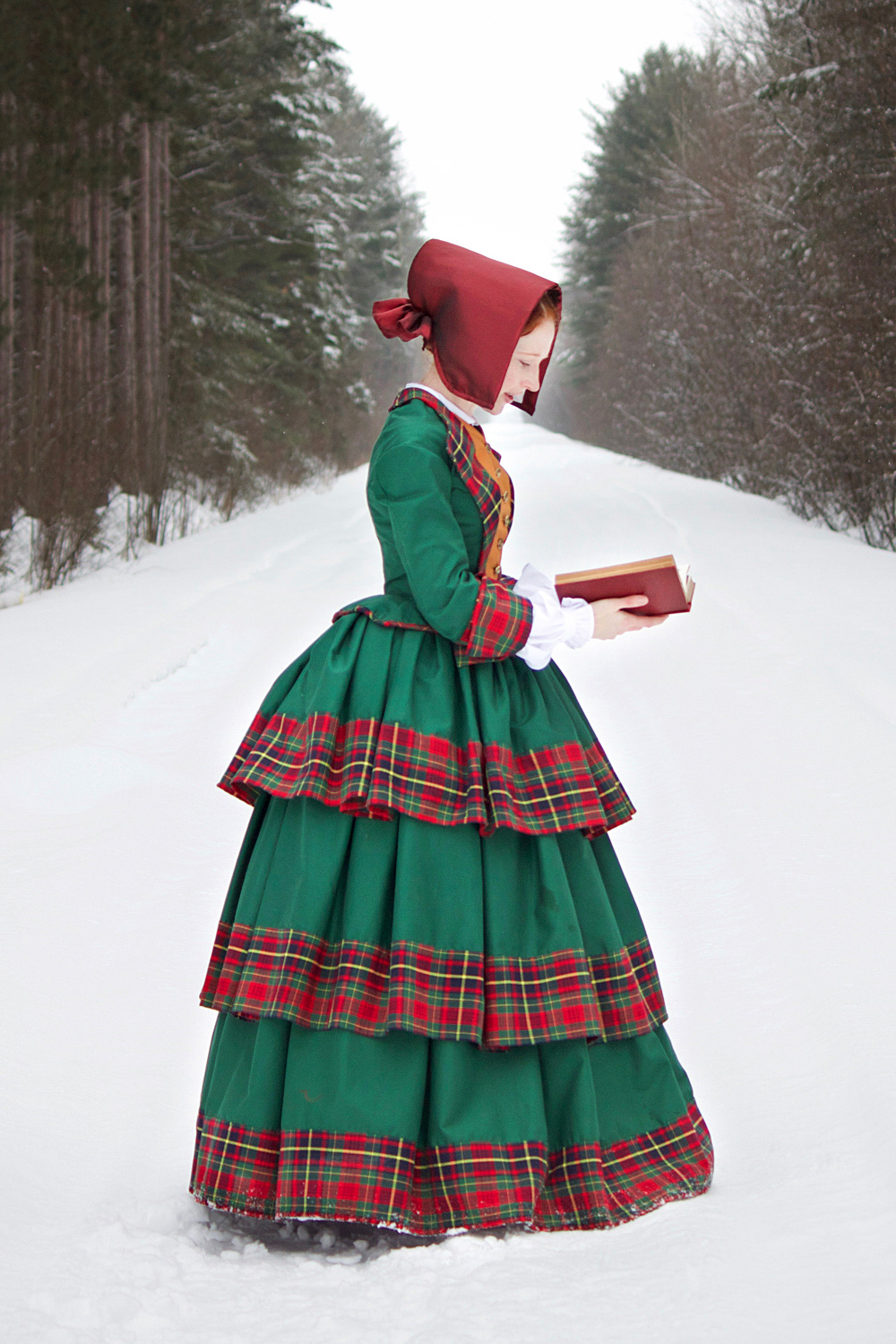 – "Are tiered dresses in fashion?"
– "How do you style a tiered dress?"
– "Are tiered dresses flattering for plus size?"
If you are well-concerned about fashion trends, you must have heard about the tiered dress. Some of you may own two or three dresses. The broad borders, layers of laces, and the vintage-classic touch- together they add extra beauty and elegance to your personality.
While many people are crazy to buy a dress, some do not know how to wear it or what it is. To clear the confusion, we are here to provide the details. We will discuss everything related to these dresses that you need to know.
From what it is to how to style it- the answers are just a few lines below. Have a read!
What is Tiered Dress?
It is a type of layered dress that dates back to the Victorian era. During the years of 1870s, women were often seen in these dresses. It used to denote the wealthy class of people. A long dress with multiple tiers- a symbol of high status it was!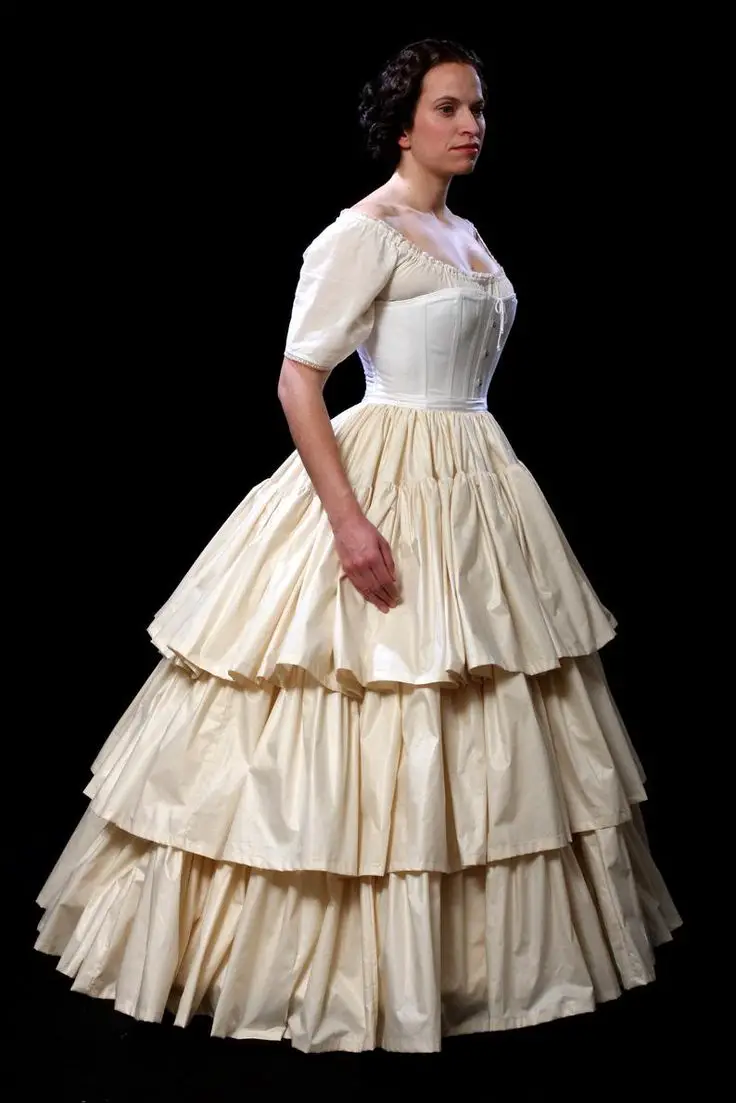 The dress comprises overlapping layers of different lengths. Together, it creates different hemlines on the skirt of the dress. Thus, it provides a classic look that makes the person who wears it look elegant.
Tiered dresses usually consist of layers made of different fabrics and colors. But, even in the difference in color, fabric, and style, there is a rhythmic alignment. It makes the dress a beautiful piece to wear on different occasions.
The History of the Dress:
The dress with several horizontal layers is undoubtedly a favorite among fashion enthusiasts of all ages. During the 1800s, it was a newly-introduced dress. The ladies in the Victorian era used to wear the dress as regular wear, party wear, and so on.
Watch any Victorian drama or a movie depicting Victorian times, you will see women roaming here and there managing the layers of their tiered dresses. A book in one hand and holding the dress with the other- this is a typical image of a Victorian lady.
Since the Victorian era was a time for showcasing sophisticated social status, these dresses became a significant factor then. The ladies who used to wear such dresses with beautiful tiers made of high-quality fabric were considered to be from high-status families.
Later, in the 1950s, the tiered dress came into use as a glamorous wedding dress. The brides loved to wear the floral tiers on their special moments. It was a dream of many brides to walk down the aisle wearing a well-knitted, gorgeous dress with multiple tiers.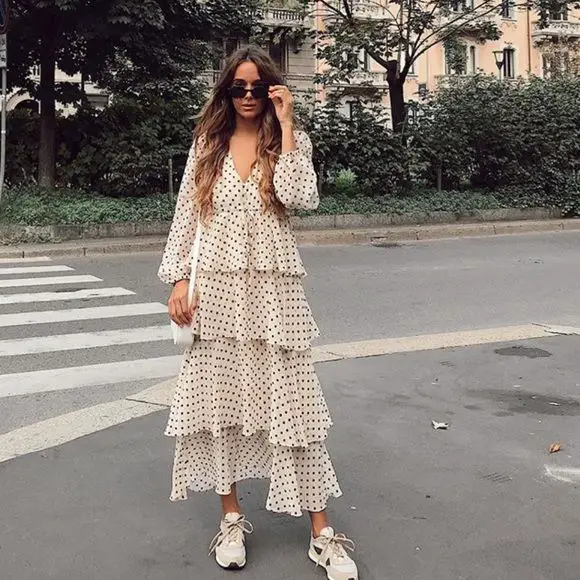 Anyways, by the 1960s, different versions of tiered dresses appeared. Along with the traditional long ones, these modern versions became popular too. Even today, it is a popular cloth that ladies love to wear to look fashionable.
Famous Celebrities who Opted for Tiered Dress: 
A dress becomes more popular when our favorite celebrity wears that. Right? You too surely like to fall for the dress your favorite movie star or model wears. If it is so, you must be in love with tiered dresses.
There are several celebrities who put on the dress and looked marvelous. Let's know about some of them. Keep reading! This is going to be interesting.
Sarah Michelle Gellar in an award show- The popular actress-producer Sarah wore a beautiful vintage-style, satin Chloe dress with multiple layers at an award ceremony. Indeed, she looked stunning in that.
Emmanuelle Chriqui- The famous Canadian actress once wore a gorgeous black tiered dress decorated with heavy tassels. It helped to enhance her unique style a little more.
Jennifer Garner in movie premier- Jennifer wore an exclusive green, shiny layered dress on the premiere of the movie "Invention of Lying." Needless to say, her look was praised a lot by the people present there.
Cheryl Cole in an X factor show– The popular personality Cheryl wore a short tiered dress in one of the X factor shows. With superb elegance, she won the hearts of the audience instantly.
Miley Cyrus in Kids Choice Award show– She wore a long, white dress from chest to feet in a Kids Choice Awards program.
Dakota Johnson at "Fifty Shades Darker" Madrid premiere– The famous film star wore a beautiful pink, long layered dress with a white collar in the premiere held at Kinepolis Cinema. The natural look was appreciated by many.
Other than these celebrities many Indian movie stars including Tamanna Bhatia, Aditi Rao, Vidya Balan, and so on have tried tiered dresses on different occasions.
So, it was all about the dress with tiered layers on the skirt. Now, before we go, let's have some commonly asked questions on this topic.
Commonly Asked Questions
Are tiered dresses in fashion?
Yes, it is. And it is expected that it will be in fashion for the next decades as well. Different variations can emerge. But, the basics of layers will keep dominating the fashion world.
Are tiered dresses flattering for plus size? 
You can wear various styles of tiered dresses even if you are healthier than usual. Make sure to choose a long dress for you. Incorporate a v-neck, invisible pockets, etc. to make it look gorgeous without any extra volume.
Can I wear a belt with a tiered dress? 
Tiered dresses are supposed to be flowy and vast. Many a time, the dresses come with a belt. If you have a no-belt, apparently shapeless, layered dress, you can use a matching belt to manage the overall dress. You can layer with them wearing a belt that gives the dress a little shape.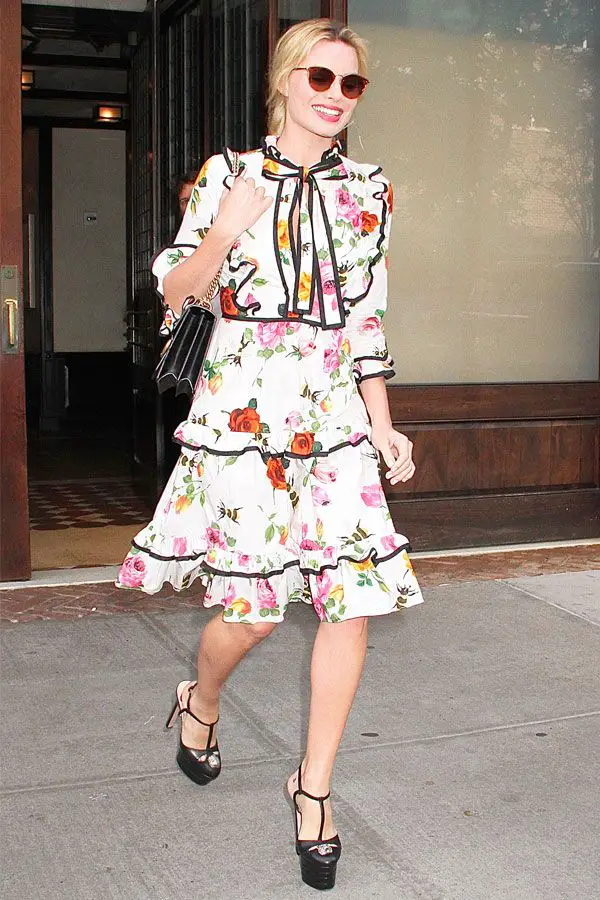 Wrapping it up
Tiered dresses can make you look elegant, beautiful, and unique. Your pleasant personality becomes more inviting once you wear such a dress. Well, an interesting fact to note!
You can hide your fat belly with this dress. All you have to do is choose a dress with multiple tiers that comes with a v-neckline. Also, if you are comfortable, wear no-sleeve options.
For winter fashion, women with fat bellies can wear these dresses with leather jackets. Then, the dress length is supposed to be short, up to the knees. Wear skinned jeans or stockings along with the dress.
Thus, you can enjoy wearing tiered dresses in all seasons regardless of your shape and size.
Liked the write-up? Would you like to know more about fashion? Here are the details of overtone hair color. Read it.