All you Need to Know about Overtone Hair Colour
Colouring hair with different hues is a passion for many. Some dye to cover the grey hair due to age, and some dye to look more gorgeous. No matter your purpose of coloring your hair, all you need is a good quality hair color that lasts long. Also, the health of the hair should not be compromised. With the proper tools and techniques, you surely love to apply that and get a long-term result.
For many years, this practice of coloring hair has been in use. Different brands have produced different products. The products are evolved over time with added essential components. But very few have given the assurance of long-term benefits. Most of the colors fade away just after one or two washes. And you rush to the store to buy a new packet to retain the hue on your hair.
Amidst all of these temporary solutions, one hair color solution in the market gives you a perfect dyed look that goes unfaded for many days. It is the Overtone hair colour. It offers the perfect color for your hair and proper nutrition for the health of your hair. The founders prepared it to meet the needs of a salon-like hair color at home. Here, let's know more about this amazing hair color product.
What is Overtone Hair Colour- The Definition and Inception
Simply put, it is a healthy and well-prepared solution for your various hair color needs. When traditional dyes make your hair dry, frizzy, and rough, you can see your hair growing healthy with a gorgeous outlook by the use of the Overtone hair colour. Comprising many different kinds of products, Overtone is now a popular hair color brand in the market. Founded in 2014, it has come a long way with new developments in the ingredients and preparations.
As Maegan Scarlett, a co-founder of the brand, says that Overtone started its journey all of a sudden when she was seeking an alternative solution for the hair color done in a salon. She tried to mix the dye with conditioner to get a long-lasting color. Finally, she got the perfect color that lasted long. But, her hair looked unhealthy than ever. So, she again continued her research to find out the solution for the problem. Finally, with the help of another co-founder, Liora Dudar, and her excellent skills of photography social engagement, she launched the business of Overtone hair colour.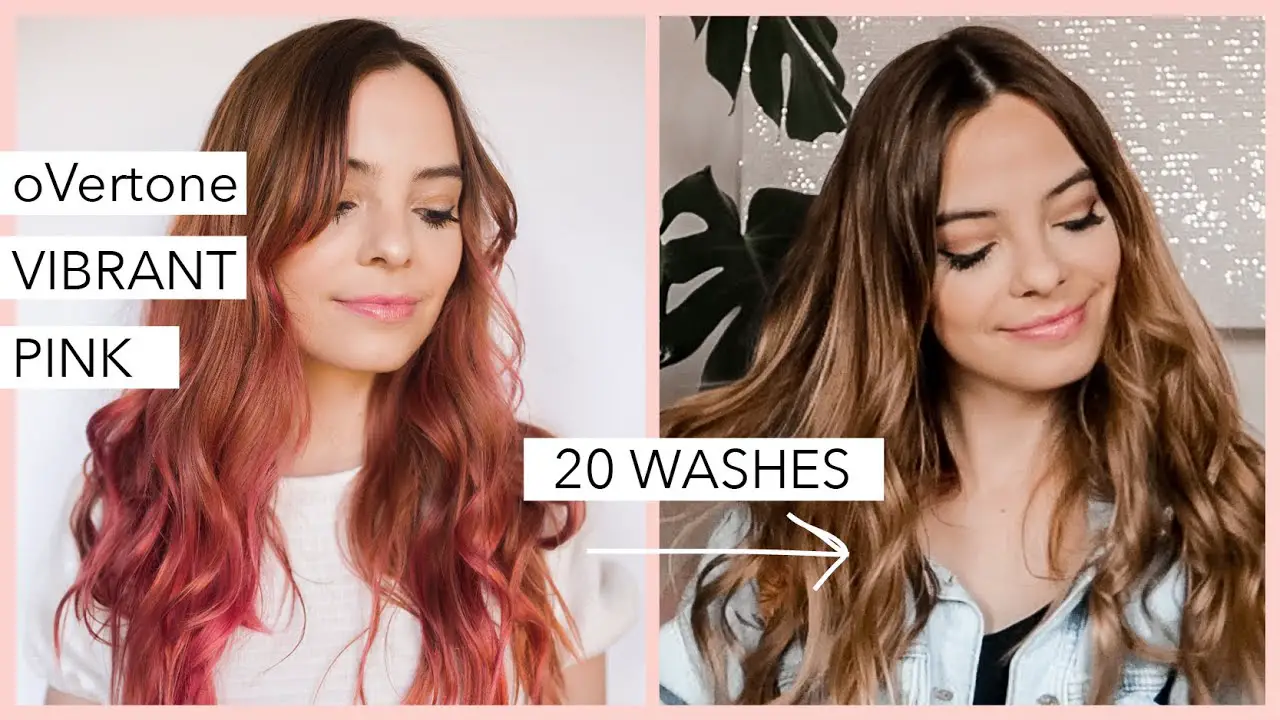 The Benefits of Overtone Hair Colour
The beautifully colored strands of hair add much to the personality of an individual. What if the excellent color brings a nourishing glow to your hair as well? Yes, this is the distinctive quality of Overtone hair color. Other than this, there are other benefits as well. Have a look at them.
High-quality Hair Color: Quality should not be compromised when it comes to hair color. With Overtone products, you will get a perfect hair color with topmost quality. It goes well with any kind of hairstyle, be it curly, wavy, or straight.
Easy-to-use: In today's busy world, you surely do not have much time to spend dying your hair. The makers of the Overtone, therefore, made the use easy. With some easy steps, you can get your hair dyed instantly. You can even get your favorite salon-like shades every day with it in just 15 minutes.
Provides Nourishment and Growth to the Hair: Along with coloring hair perfectly, it offers healthy nourishment to the hair strands. So, you do not have to choose between beautiful hair color and good, healthy hair. Furthermore, as it is prepared with vegan formulas comprising of essential components, it becomes a nutritious treat to the hair.
Offers Customized Hair Colour: Want a unique blend of colors to your hair? Are you looking for a rich tone? Or you love to have a soft basic color for your hair? You can get whatever specifications you want with the Overtone Hair Colour.
Overtone Hair Colour: The Different Product Categories
The founders of Overtone have produced many different categories to meet the individual requirements of the customers. After all, no one can deny the fact that everybody has a different style and quality of hair. And considering that, it is evident that every individual needs different types of care and maintenance for their hair. So, here we have mentioned the product categories. Let's find which one suits yours.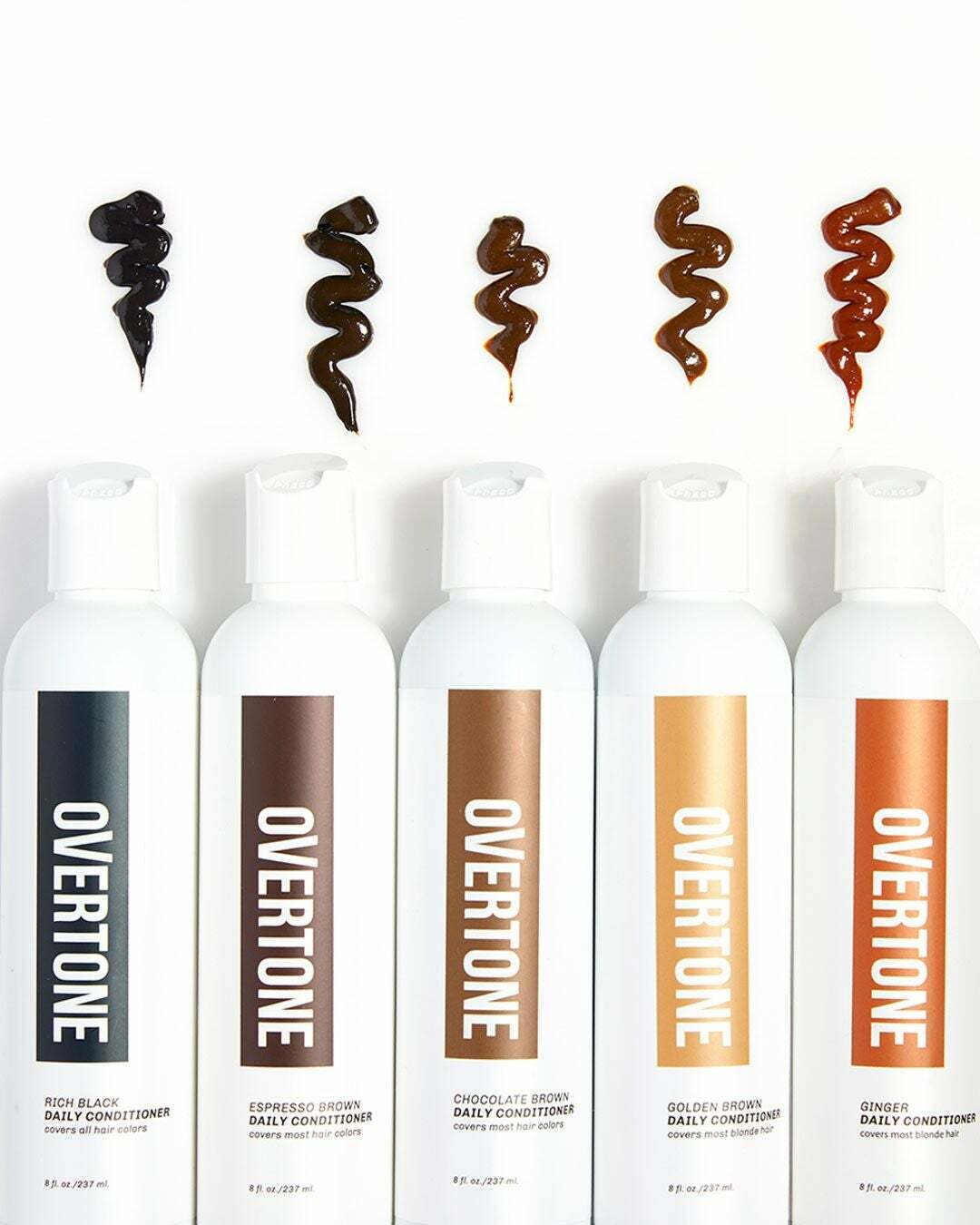 Overtone Fine Remedy for Hair
Though the brand is famous for bringing perfect hues to the hair, it also has introduced this colorless product. While many other hair masks feel heavy on the hair, it nourishes and brings a glow to the hair without any sense of heaviness. Those who have used it have acknowledged this exceptional feature. So, with this product, you can easily get a smooth, silky, well-moisturized hair growth just from your own comfortable bathroom space.
Overtone Coloring Conditioner
Another healthy hair color product of the brand is Overtone Coloring Conditioner. Whether you want blonde or brunette basics, you can get both of the base colors with this product. In addition, it comes with 14 color variations with a wide range of shades. So, now you won't go out of stock for choosing hair colors. Try new colors every day and give yourself a unique look.
Now, how to use it? Like other Overtone products, it is easy to use. You have to follow these steps. Firstly, divide your hair equally into two sections. Then, put on your gloves to avoid any direct contact and perform the task smoothly. Next, take a sufficient amount of the formula and apply it gently from the root to the end. Keep it for nearly 15-20 mins. Finally, rinse it off with a cold water shower. Get the bright yet natural look for your hair instantly.
Overtone Daily Conditioner
If the coloring conditioner brings natural color to your hair, it is known as a perfect maintenance product for your hair. All you have to do is that you have to spend a few more minutes in the shower. So, in this way, this exceptional product helps you to condition your hair the way you want.
Overtone Toning Conditioner
It is one of the newly launched products of Overtone. Along with Overtone Hair colour products, this toning product is also becoming a popular option among the fashion-lovers. It is found in four shades, including pink, green, purple, and blue. This product helps neutralize green, yellow, red, orange tones, etc., irrespective of your hairstyle, texture, color, and type. The use is pretty simple. First, wet your hair with fresh water and apply shampoo as you do. Then, rinse it off and apply this conditioner instead of your regular ones.
How to Find the Most Suitable Overtone Hair Colour Product for Your Hair
Well, even if you get a complete idea about the products, sometimes it is hard to choose the right product for yourself. Overtone eases the task with an amazing and useful color quiz. Let's know how to access it and how it helps to find the right kind of product.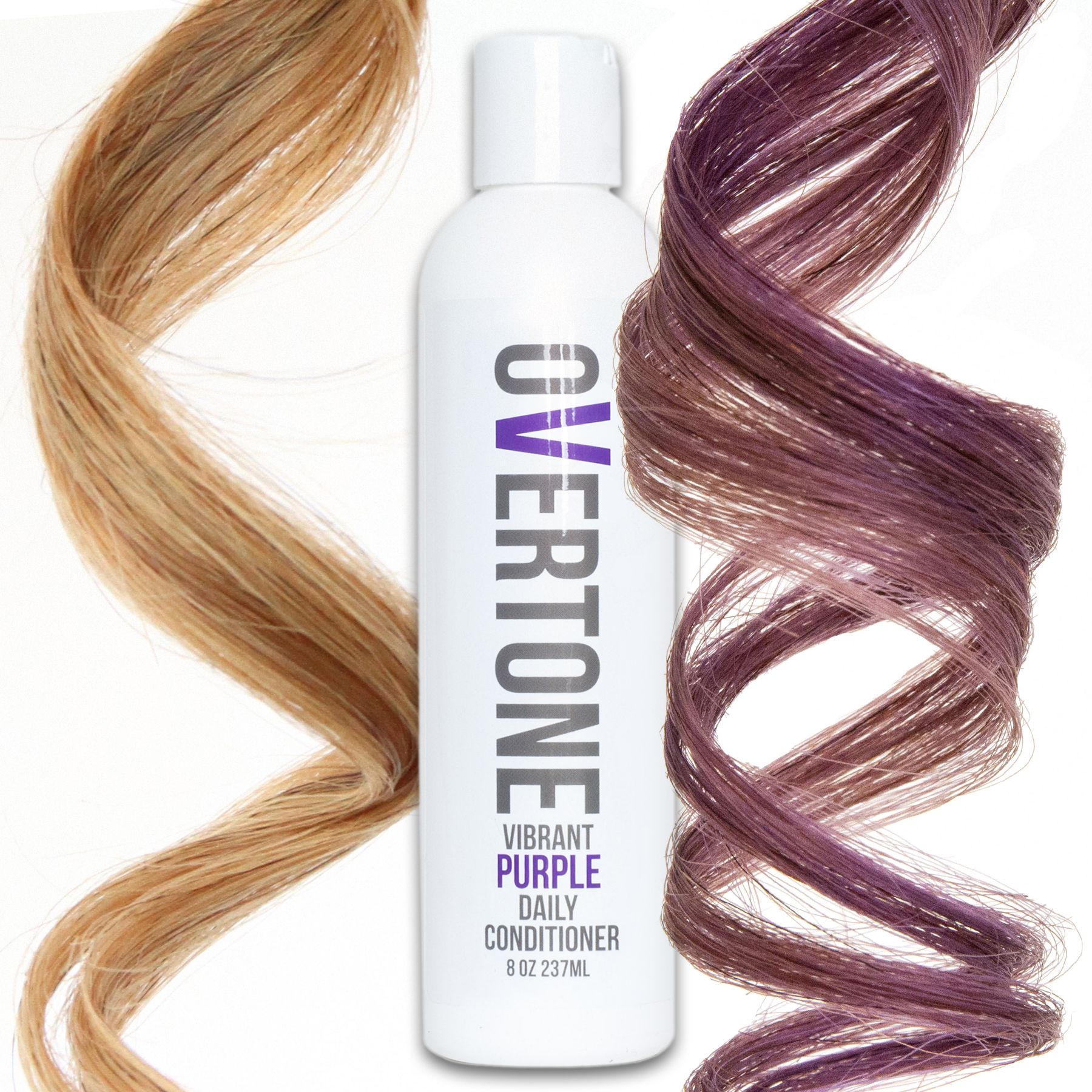 First, go to the official website of Overtone. And then find the section called "Color Quiz." And there you can get the questions to be answered. First, the chatbot asks you few simple questions like whether you have done the hair color before or not. Then, they ask you about the nature, color, and other aspects of your hair. Finally, they suggest which products are suitable for you.
Alongside this, you can also solve your queries with a look at the FAQ section. From product details to any kind of technical support, you can find them all under one section.
Bottom the Line
So, now you know everything about Overtone hair colour. Manage time from your busy work schedule and get your hair dyed instantly. Nonetheless, along with hair color, oil nourishment for hair is also important. Click here to read the benefits of Argan oil for hair. And if you have any more queries regarding Overtone hair colour, jot it down ASAP on the comment box.