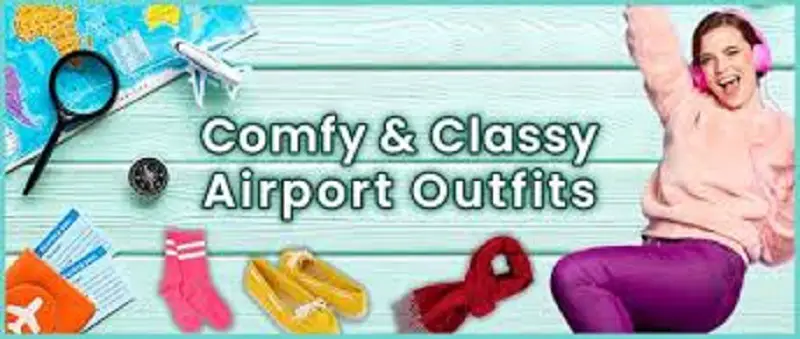 The outfit for the airport has become quite a trend, especially with the celebrities being papped for their airport look. Bland, solid, and pastels are usually the colors picked for the airport look.
But there is much more you can do looking chic and dressed in style and comfort for a short or a long trip. These tips, which have been carefully crafted, give you a lot to choose from. Your choice might as well become a trend named after you; you never know.
Loose outfits and comfortable footwear with minimal makeup and accessories are usually the airport look chosen.
Tips for choosing the right airport look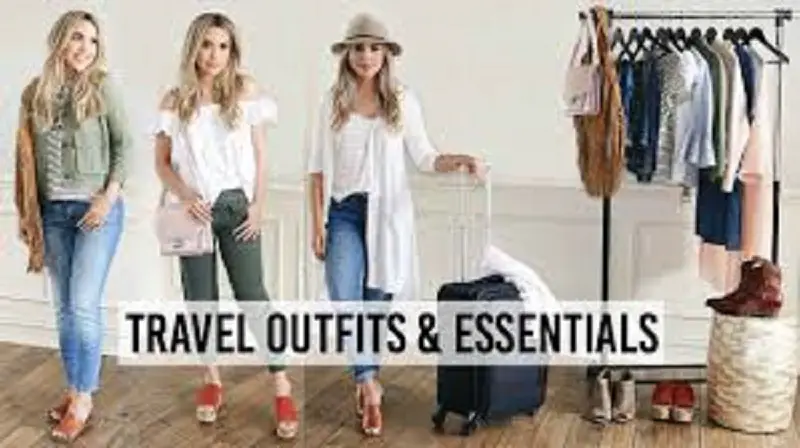 Celebs, frequent fliers, and travel junkies, these tips are handy and let you decide what best silhouette to choose for the airport look for a short trip and a long flight.
It is essential to remember things like weather, fabric, and patterns and still choose where comfortable shakes hands with chic. Travel in style and comfort. This could as well be your everyday trend to adopt for workwear.
Seasons
Choose the outfits that are suitable for the season. Don't layer clothes if it is summer. Don't choose knits if it is spring or summer. That would be a wrong choice making you feel uncomfortable during travel and doesn't look chic either.
Summer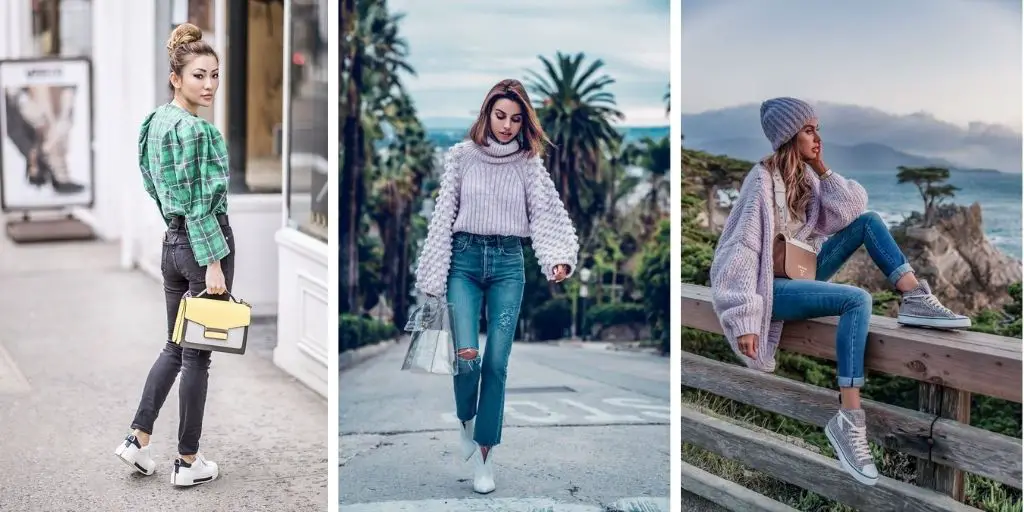 For short trips, choose contemporary patterns in cotton and linen; avoid silk and sheer fabrics. Men can choose casual outfits with cotton, linen, fleece, and short pants. Avoid outfits in silk, satin, taffeta, etc.
For long trips, choose accessories like a light weighted scarf, skirts, culottes, comfortably fitted denim, and tees for casual outfits.
Spring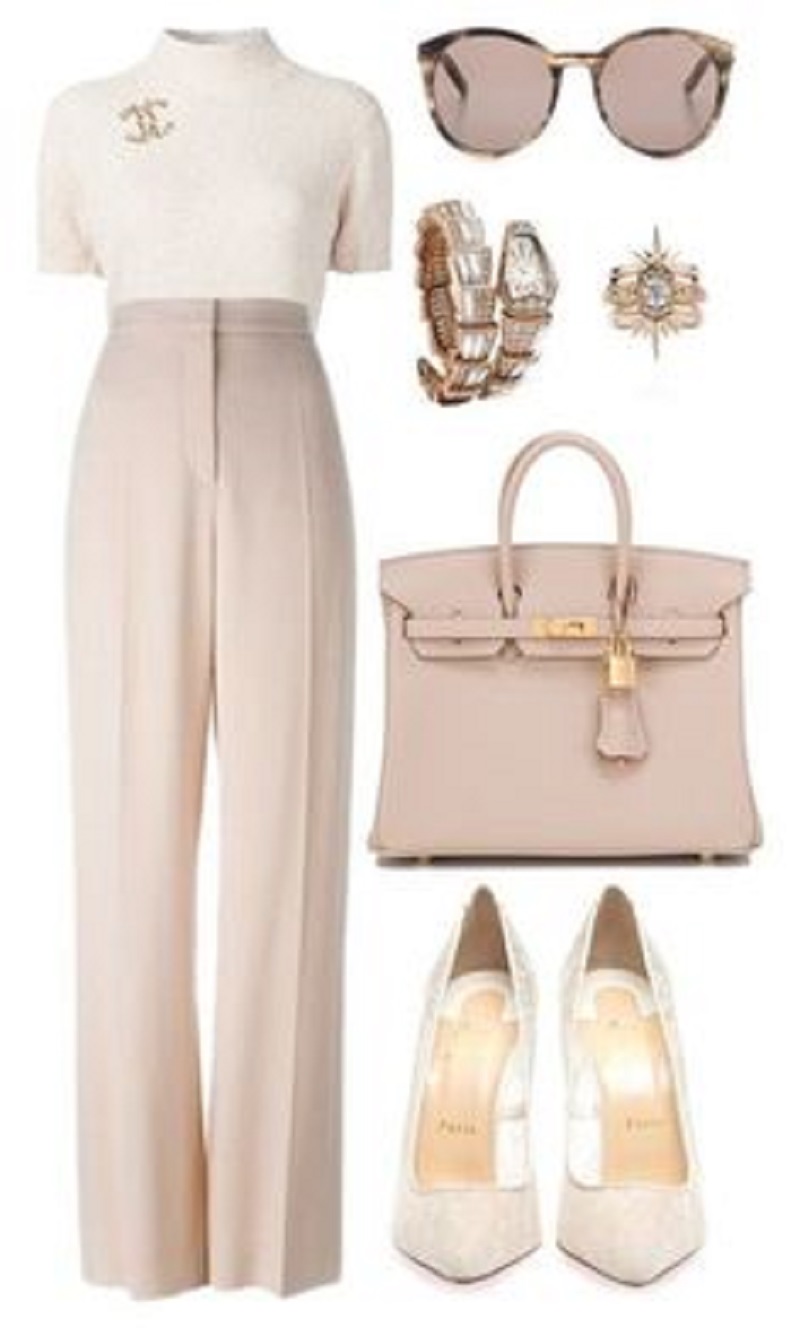 Choose prints in floral, kitsch, abstract geometry, or from a humongous variety of motifs for airport outfits. For the spring season, choose light and sheer fabrics like tulle, georgette, chiffon, and cotton blend fabrics that look chic and suit the weather.
Winter
Travel during winter is not challenging if you choose the right outfit and footwear. Choose clothing with layered silhouettes made of warm fabrics for long or short trips. Avoid wearing fur coats unless you are visiting very cold countries.
Wear scarves made of wool, flannel, fleece, etc. Avoid wearing sneakers and stick to the comfortable style of boots.
Thigh-high boots are best avoided for travel. Though they keep your feet warm, they are uncomfortable for air travel.
Rainfall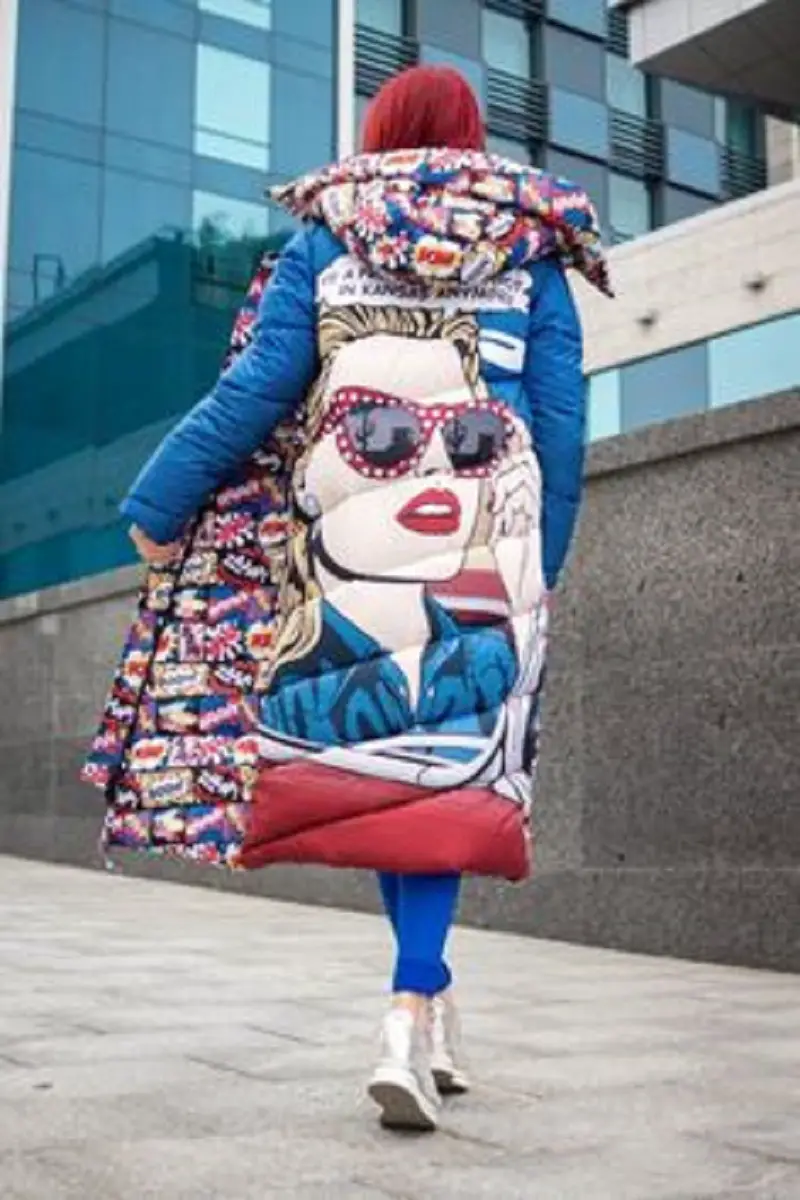 Wear a knee-length jacket and a comfortable outfit if it's raining or you expect rainfall when you land. Avoid wearing outfits made of sheer fabric for the rainy season.
Avoid sneakers, flip-flops, or footwear with a slippery sole that does not protect your feet from cold and rain.
Men
Men are a wonderful balance of pragmatism and emotions. Most men would choose a tee and denim for travel or maybe a coat if it is a long trip. But here's how to make a weather-friendly and chic choice when you travel by air in any season.
Casual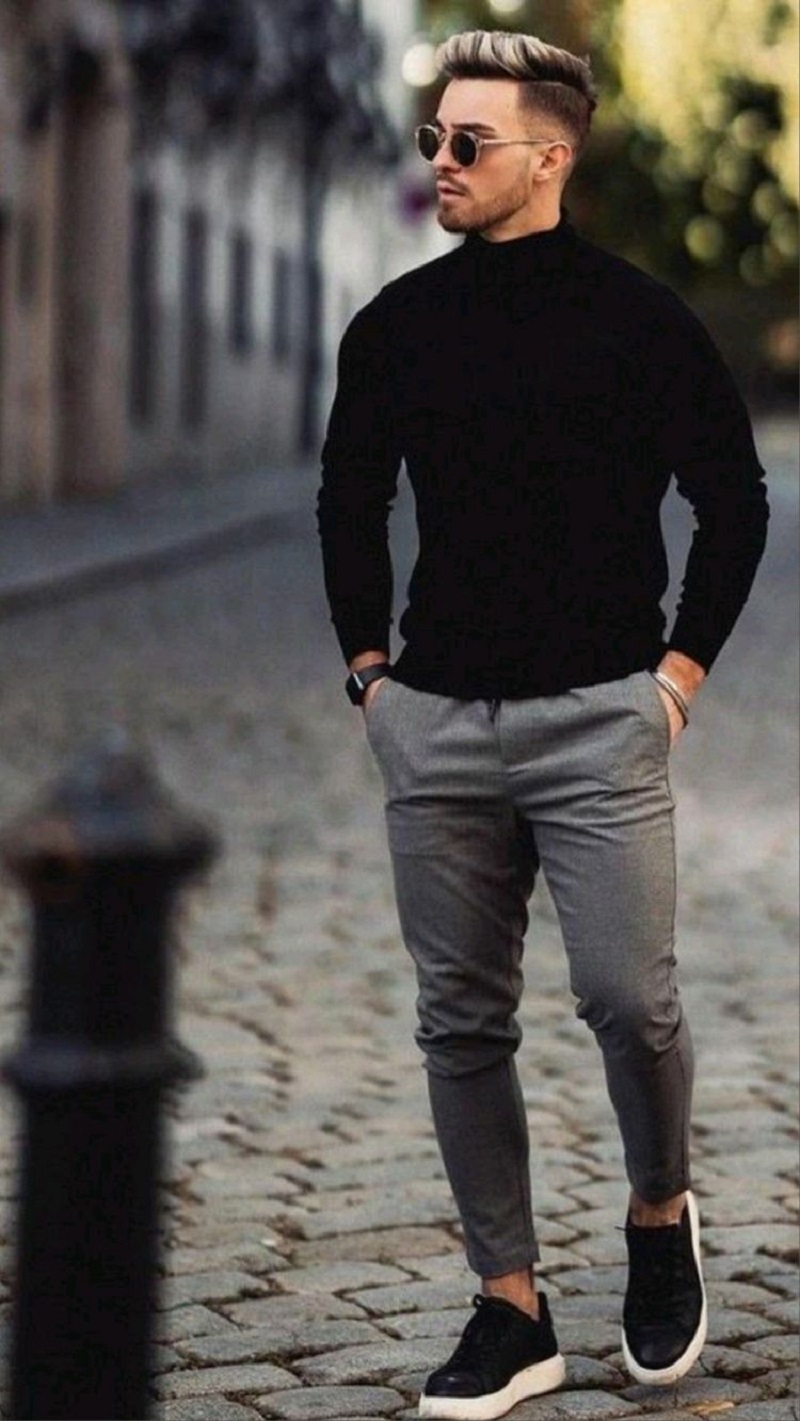 Graphic or plain tees, denim, fitted or semi-fitted cargos, track pants, printed or textured baggy pants, etc. are chic and comfortable looks for men. A woolen scarf, fedora hat, beret, hoodie, jacket, etc.
Wear sneakers, doctor martins, boots, etc unless, it's a rainy season. Sneakers are the most comfortable footwear when traveling by air. They come in the chicest variety for men.
Business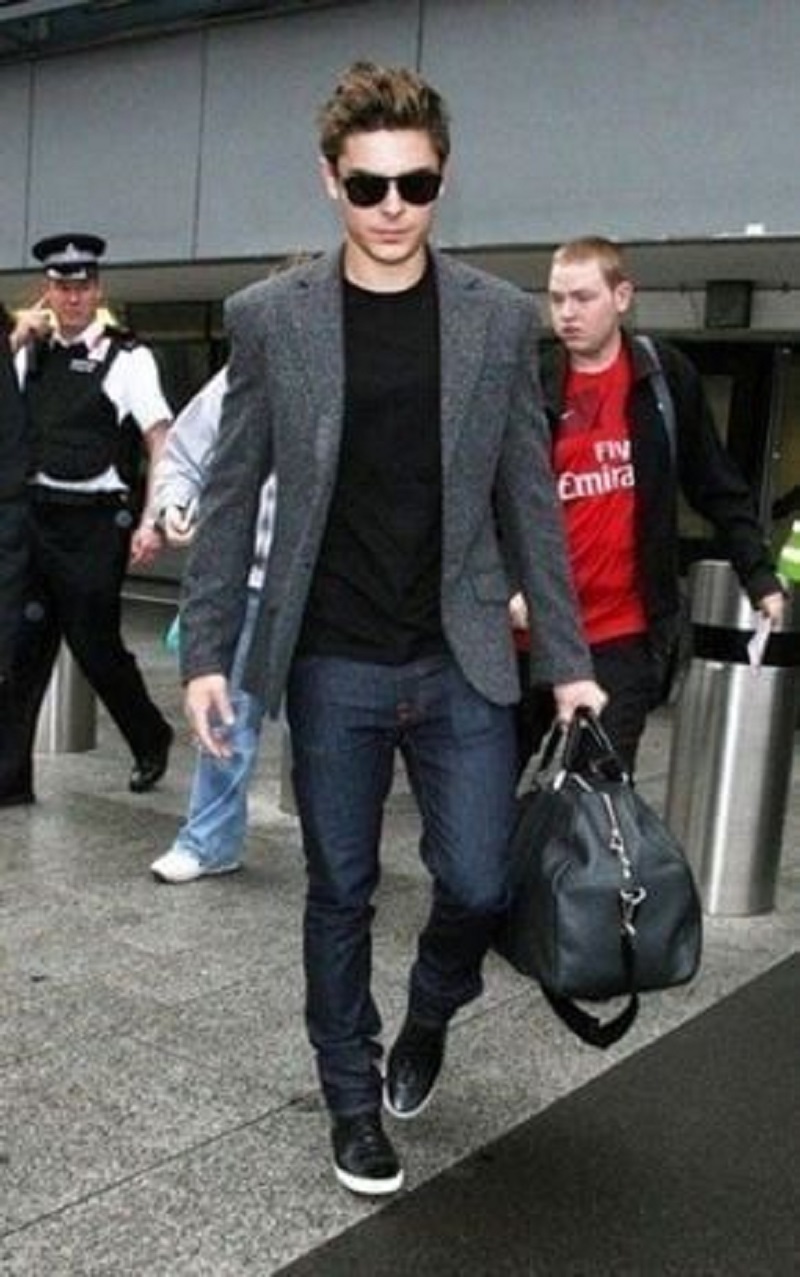 Choose a semi-formal jacket or coat, cotton pants, and t-shirt in solid color for a business trip. Keep the choice of colors neutral. Full sleeves t-shirts with stretchable pants are ideal.
If you wear denim or cotton pants, choose the stretchable variety for business trips. Avoid denim altogether and choose a lightweight fabric that is comfortable for any unpredictable weather.
Short Trips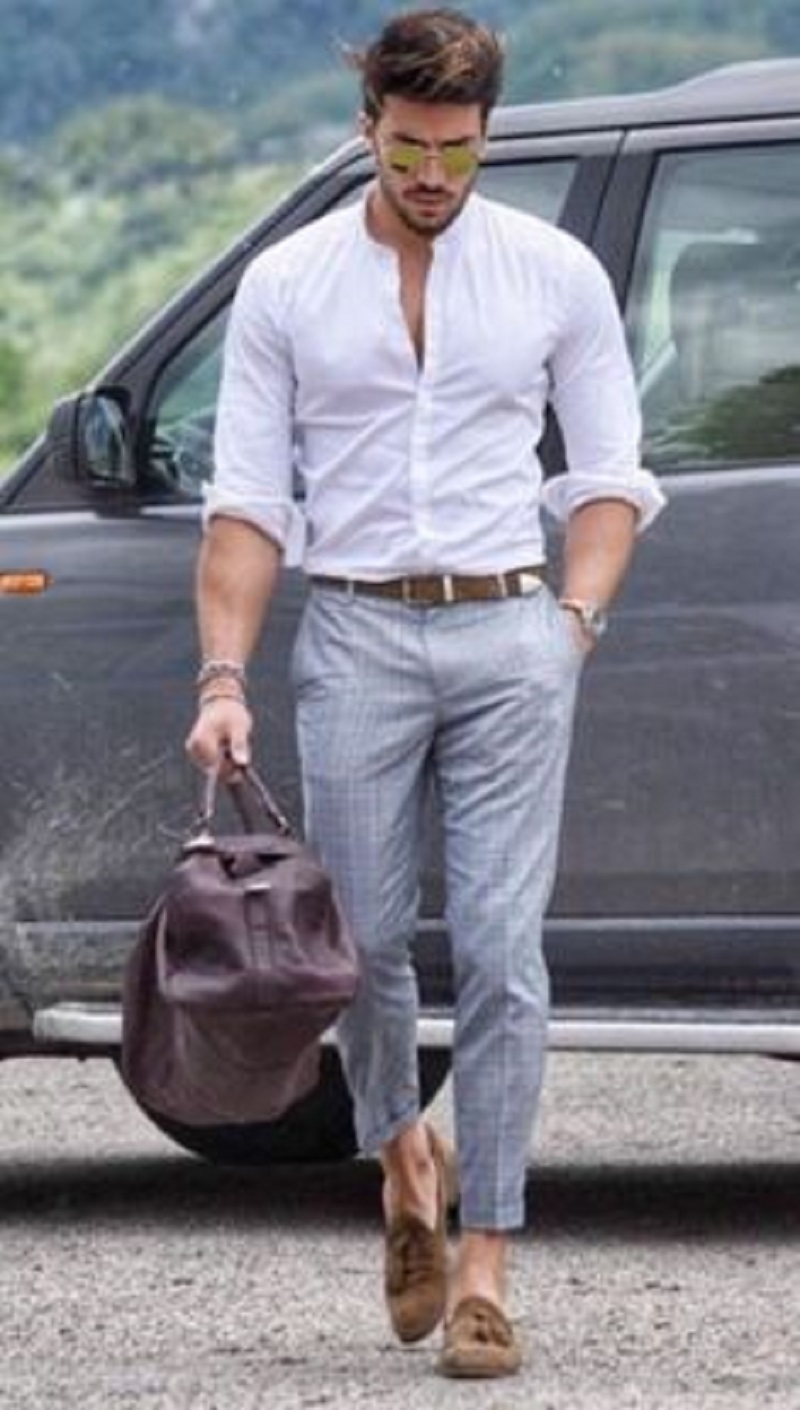 Tees and bermudas with sneakers are ideal for short trips and air travel. Choose neutral or dark shades for at least one of the silhouettes.
Vintage-Retro
This style is for those who love wearing vintage clothes all the time. Choose from these styles and silhouettes if you love vintage clothing. As a rule of thumb, picking clothes that are loosely fitted and in solid colors is good.
But, if you love prints and patterns, try not to pick a regular fit. Choices are umpteen with drawstring, snap, velcro, and button closures. Comfortable to wear for air travel.
International Travel
You will spend more than 12 hours on the flight, so comfort comes first. These are the looks to try for chic-looking outfits for air travel for frequent international flyers.
Artsy and Quirky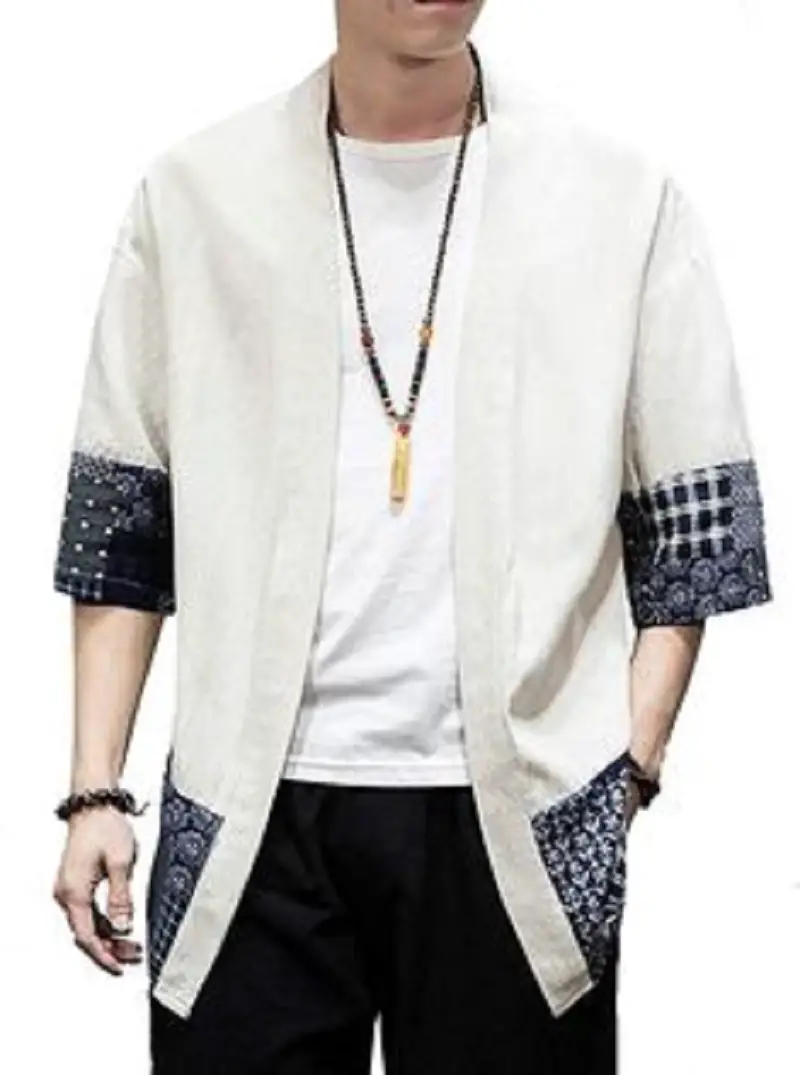 Maybe you are traveling about creative work and do not want to wear loose clothing in solid colors. A few men love to dress creatively.
They love to show their personality even when they travel because it keeps them in good spirits. Here are some ideas to blend comfort, art, and style for an airport look.
Contemporary
Bohemian outfits with subtle prints and textures are ideal for the contemporary airport look. Like a free- spirited man binging on wanderlust, let your outfits speak for themselves. Here are a few ideas for picking the right contemporary airport outfit.
Women
Women can choose from humongous styles. Ethnic, casual, business, boho, or any style that meets comfort for air travel. Choose colors, patterns, and prints that suit your body type. Avoid choosing loud prints if you love wearing prints and keep it subtle.
Casual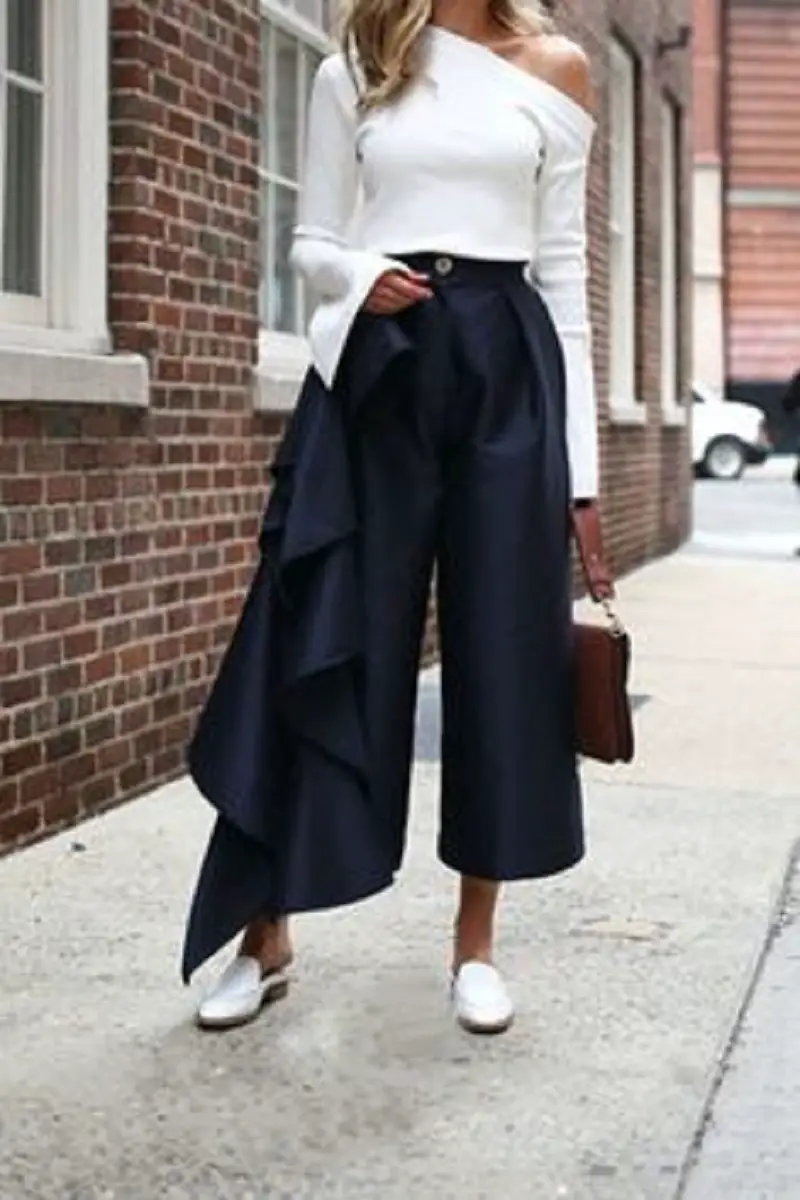 Skirts can be uncomfortable unless you choose a full- length mid-waist skirt. Pack colors not more than two colors in a silhouette for an airport outfit. Don't wear more than two colors even if you have to layer the outfits.
Business
Business casual outfits for the comfortable, formal, and chic look are umpteen to choose from. Travel in style and comfort by choosing from these looks for a business trip.
Forget denim and dress in printed, comfortable tops made in crepe, chiffon, and high-waisted comfortable pants, culottes, or loose fitted chic-looking pants. Keep the business coats to a casual style with no closures if the destination is going to be summery or humid.
Ankle boots are a better replacement for sneakers and look chic providing comfort. Use an extra layer of slip-on for footwear if it is a long trip.
Short Trips
Choose from umpteen casual and comfortable outfits for short trips. Keep the makeup to a minimum and wear comfortable footwear.
Ethnic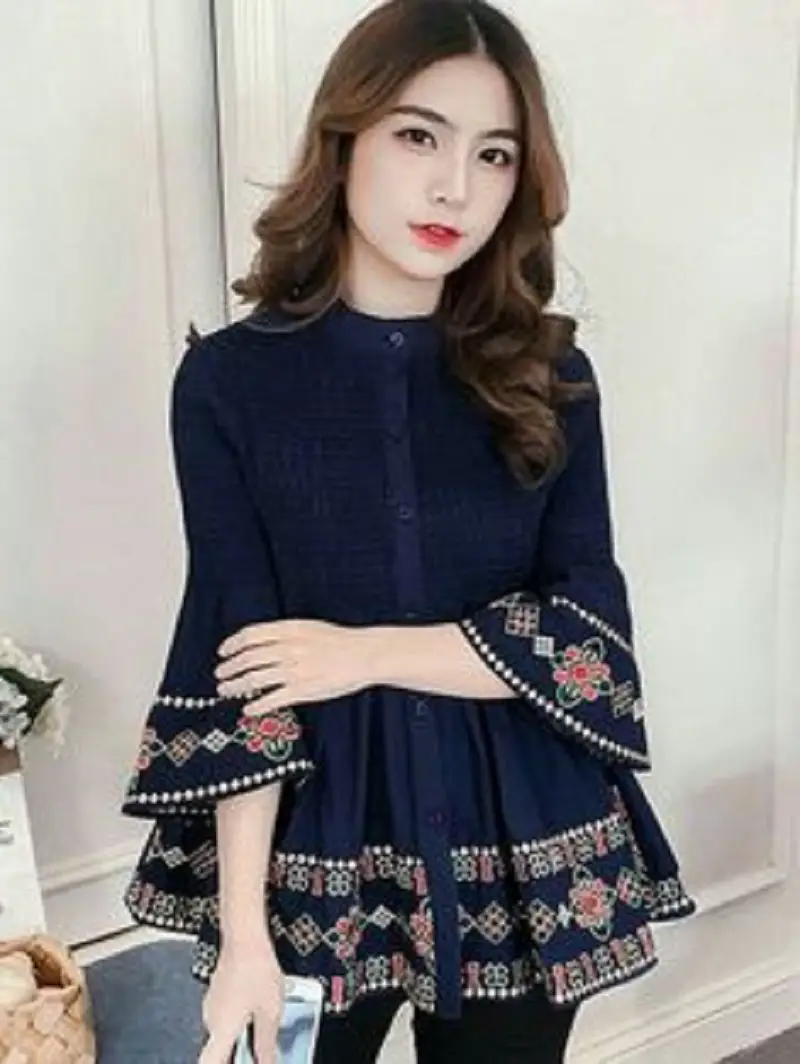 Choose silhouettes of lightweight fabrics, like cotton, linen, and crepe blend. Avoid satin, silk, and sheer fabrics. Pick outfits in pastel and neutral colors and avoid colors like red, white, brown, and gaudy colors.
Contemporary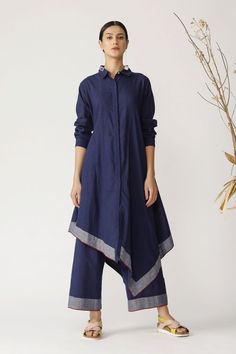 Those who understand art forms know there is no standard contemporary definition. Contemporary outfits are chic and comfortable constructed with a variety of patterns.
A contemporary style is ideal for getting the chic and comfortable airport look. It is one of the best-balanced outfits that are trendy and comfortable.
Bohemian
Bohemian airport outfits are loose-fitted with bohemian prints. Do the prints subtly as a rule of thumb, and pick stretchable and comfortable outfits.
The bohemian outfit is the second best style to choose for short or long air travel. Choose this style for formal, semi-formal, or casual outfits.
Vintage, Retro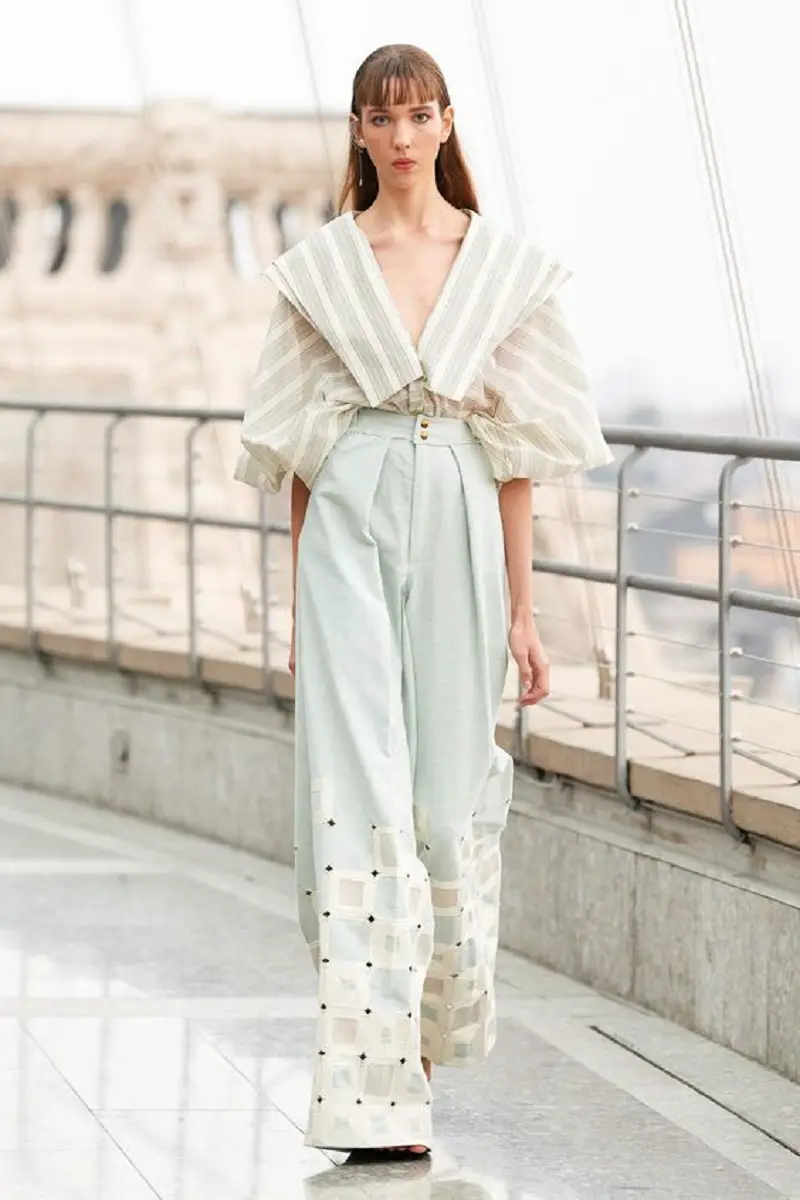 Vintage is an evergreen trend just like the little black dress. Vintage motifs in subtly, high-waist pants, and tops with winged collars are some of the vintage elements you can include in the outfit if you want to be all vintage for the airport look.
Retro has pop colors. You could brighten your days with neon, and standard retro, pop colors but not for the airport look. Choose the retro prints for pants and balance the look with solid colors.
Punk, Rock, Badass Chic
Distressed denim, rivetted jackets, graphic tees and boots. If this is your everyday style, here are some good tips to get the airport look in punk, rock, and badass chic.
Avoid all black and add subtle colors choosing this style of outfit. Add pleasant colors for the top if you love wearing distressed denim. Choose a solid color for one of the silhouettes to get a balanced badass chic airport look.
Avant Garde
Avant-garde airport look is a head-turner. If you love getting attention no matter where you go, here are a few tips to get the right avant-garde wearable airport look.
This is for the creative souls who love to add innovative patterns in everyday silhouettes because they view life differently. You can do it subtly and keep the color palette with a minimum of two colors for the wearable avant-garde airport look.
Minimalistic
juwas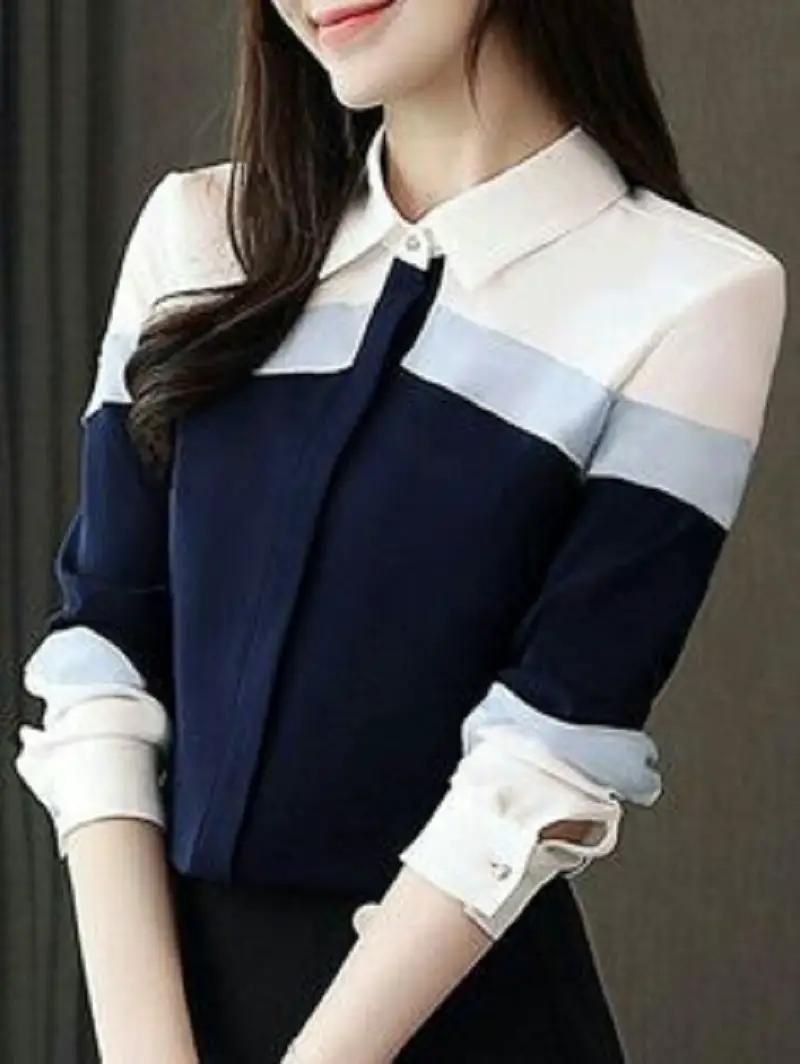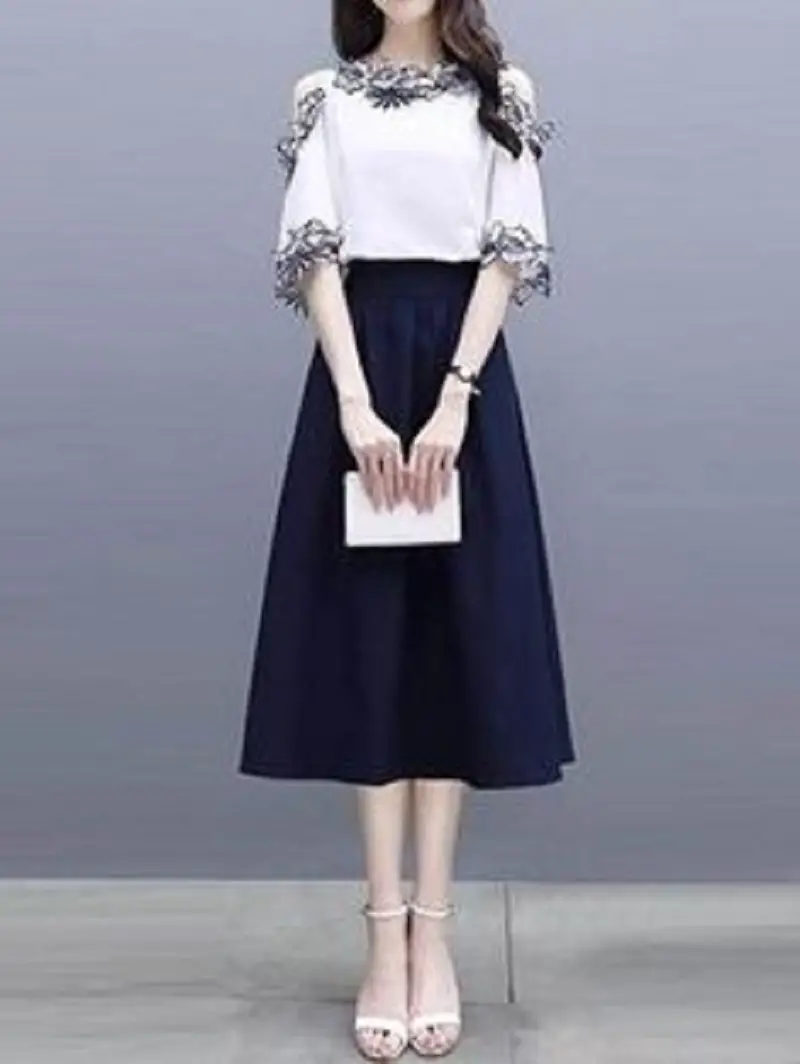 Minimalistic outfit for the airport looks good with subtle patterns and colors. Avoid using outfits that have prints or motifs. Stripes paired with solid colored silhouette look chic and minimalistic.
Uber Geek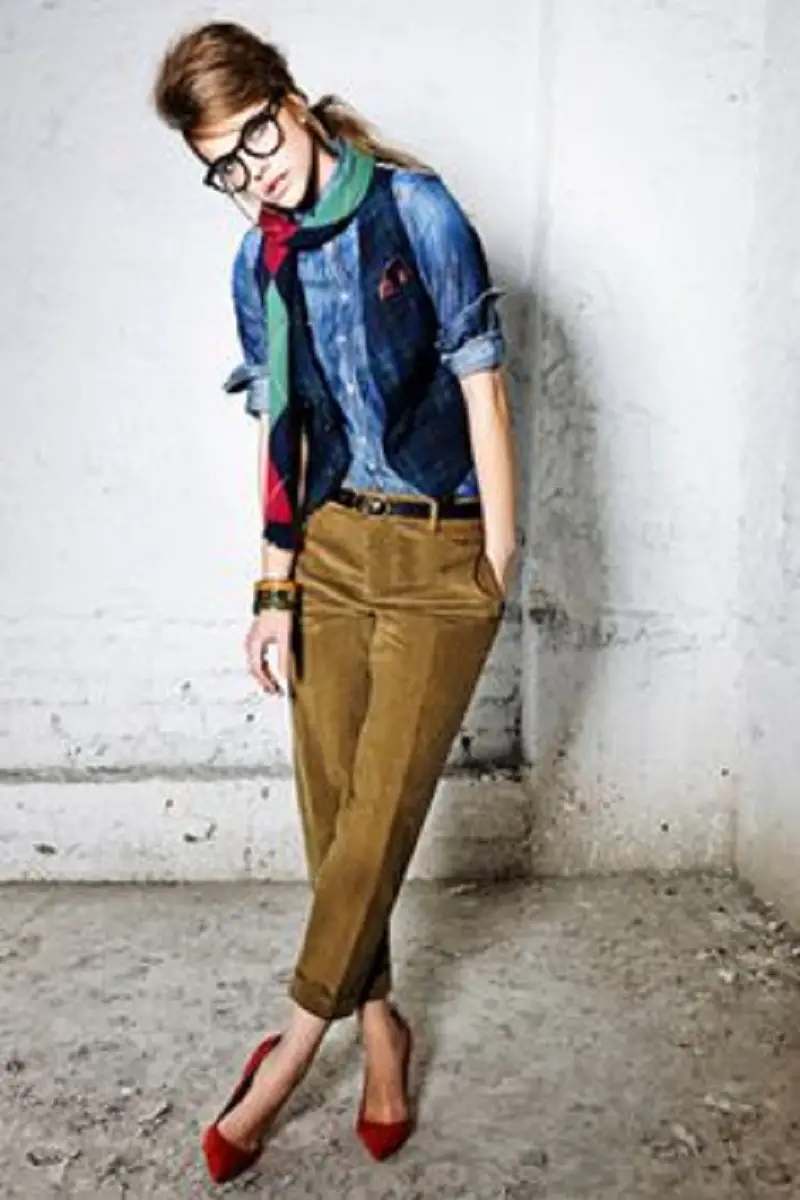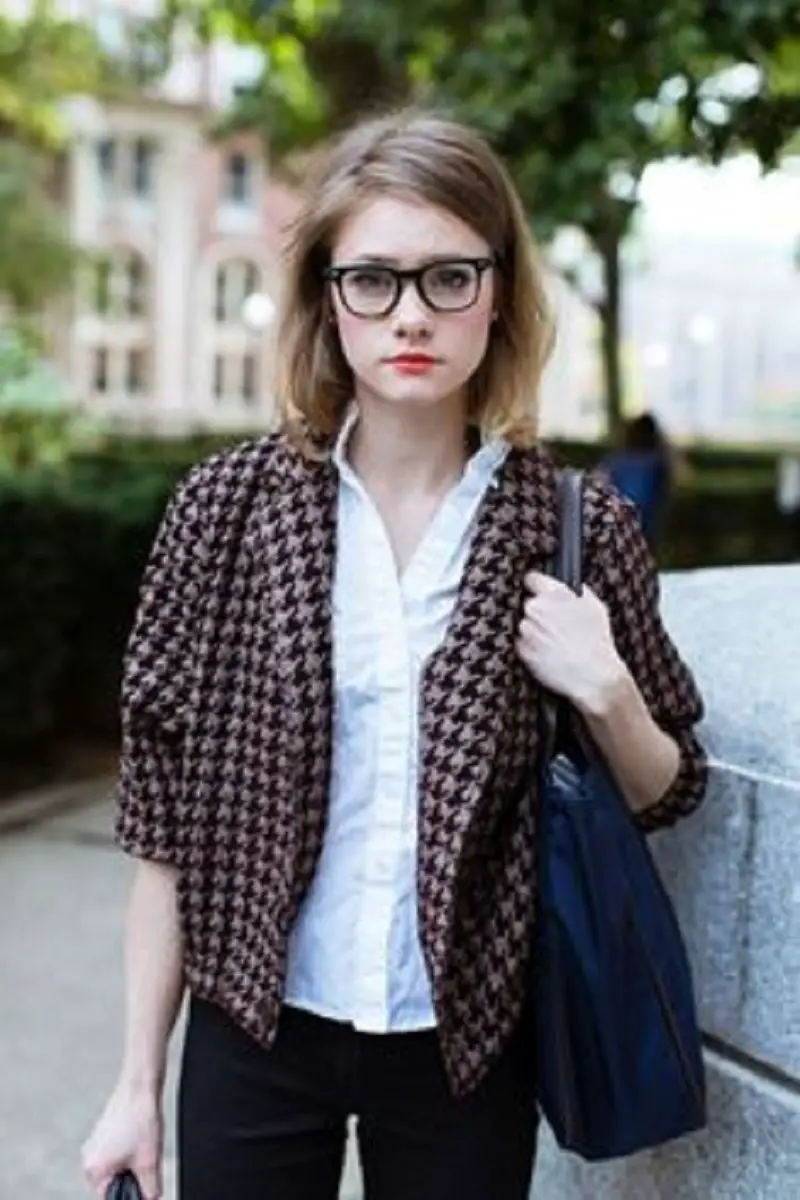 The nerdy-geeky chic looks stylish when you choose the right motifs, mostly geometric prints. For this style avoid floral prints and choose unique motifs.
Artsy
Artsy airport outfit picked from these ideas looks chic and trendy. Pick a comfortable pattern for a long flight. Many love to stick to their individual style.
Keep the colors to a single solid color if you choose an artsy silhouette. Pick a pattern that is comfortable to wear for a long flight.
Hipster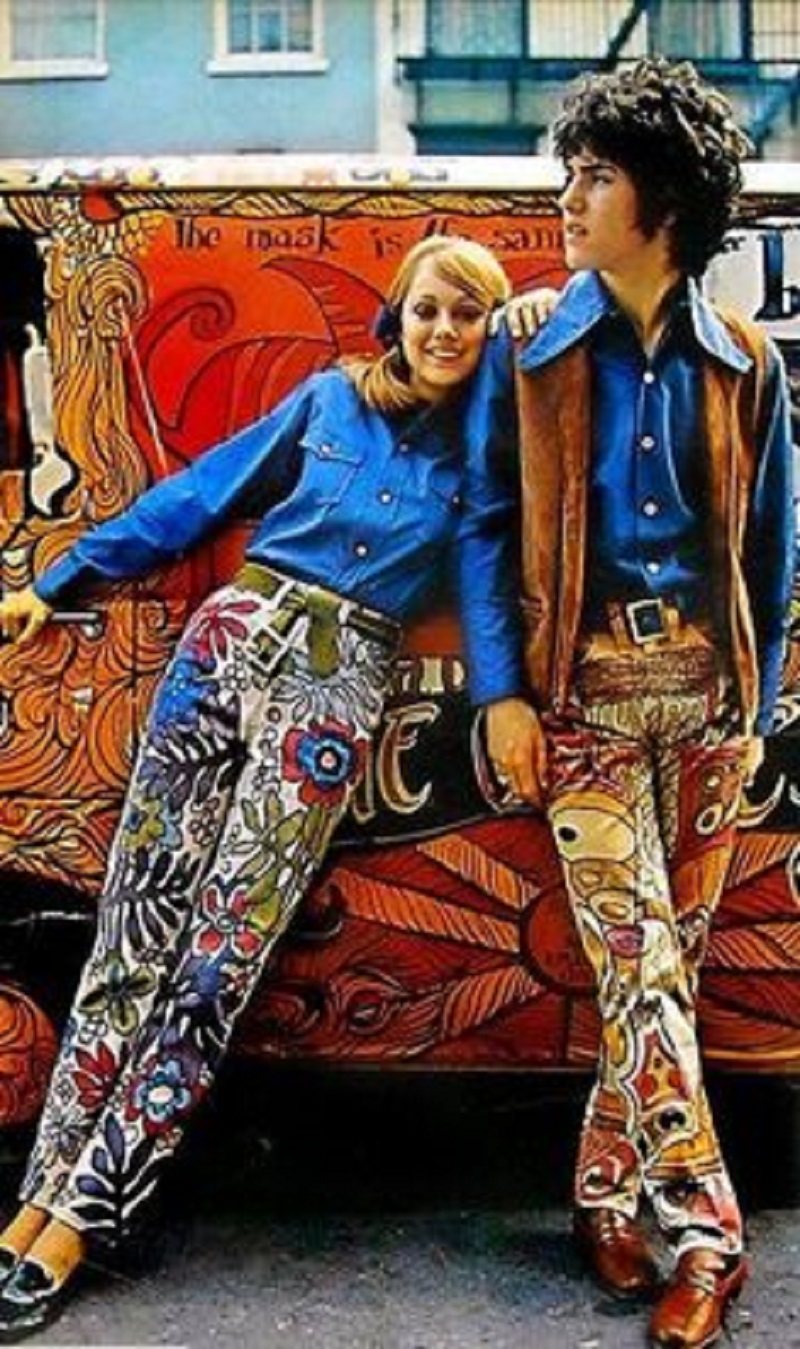 A colorful, comfortable trend for airport outfits suitable for all seasons. The androgynous outfit suits men and women and comes in chic patterns.
Kitschy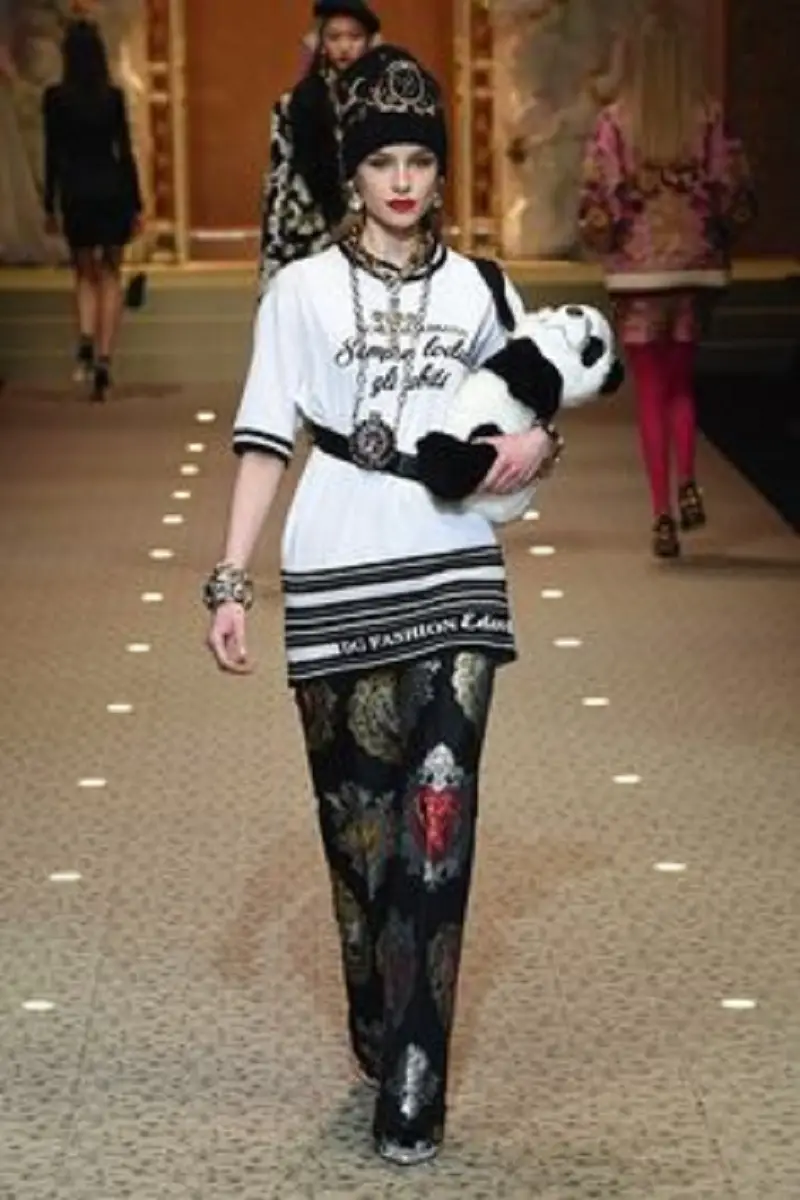 Kitsch is quite different from hipster and bohemian fashion. Kitschy outfits have an interesting mishmash of colors and textures. They look chic if done aesthetically. Kitschy outfits for airport look are trendy, androgynous, and suitable for all body types.
Do's And Don'ts Of Airport Outfit
The Do's
Dark, colored outfits
Loose-fitted stretchable outfits
Silhouettes with pockets
Minimum makeup and accessories
Layer clothing
Comfortable footwear like sneakers, moccasins, etc.
The Don'ts
Body-fitted, tight clothing
Short skirts, jumpsuits, short or knee-length dresses
Accessories
High heels, strappy footwear
White or light-colored outfits
Embellished or embroidered outfits
Conclusion
Pick from these trends when choosing an outfit for the airport for a chic, comfortable, and smooth journey. Most of us might not know how to dress right for the airport. But this post gives essential tips on choosing the right outfit for the airport traveling in any season.