Learn How to Use a Vibrator: Detailed Tips for Beginners and Professionals
How to use a vibrator- one of the most common questions people ask since pleasure-inducing tools are invented. Whether enjoying sex more with your partner or having pleasure alone, a vibrator is always the most sought-after option. A vibrator helps to bring out the immense pleasure that you can enjoy by nurturing your body parts.
When you cannot have a partner with you, a vibrator helps you seek the ultimate pleasure from your body. Females often prefer to use it during masturbation. On the other hand, during sex, sometimes the vibrator works like a pleasure-inducer.
Many a time, the couples prefer the vibrator sessions in the middle of the intercourse. But, if you do not know how to use a vibrator properly, you will definitely miss the pleasure. So, before going to buy one, get detailed knowledge on how to use a vibrator. Here, we will be discussing that.
Before getting into the main part of our discussion, let's get some idea about what a vibrator is and how it works. You may have multiple misconceptions regarding it. We hope it will help to clear the doubts.
What is a Vibrator, and How does it Work?
A vibrator is a tool used to create sexual stimulation in an individual's body. Modern vibrators use electronic power to induce stimulation through vibration. A vibrator comes in many sizes and shapes.
The tool is put inside the sensitive parts of the body, especially where sexual pleasure comes at its best. It can be used within a clitoris, vulva, anus, or it can be used with a penis.
As per the study, 43.8% of heterosexual men and 49.8% of homosexual men use vibrators in the USA. Also, it says that nearly 52.5% of women aged 18-60 have used vibrators.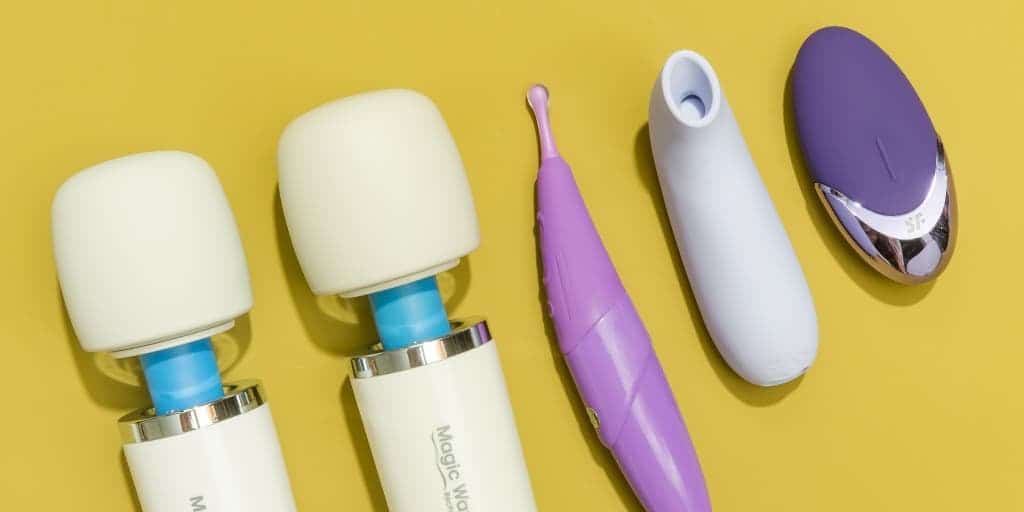 So, we can see using a vibrator is not uncommon both in men and women. But how many of you can use it the right way? Here, let us discuss how to use a vibrator.
If you are new to a vibrator, you can learn the basics from here. And if you are already using one, you can get to know some facts unknown to you yet. So, let's proceed.
How to Use a Vibrator: The Steps Every Beginner Should Know
Get an Idea about the Types of Vibrator and their Uses:
If you are new to the tool, it is important to learn about it from top to toe. The world of vibrators is vast, and a wide range of varieties are available here. Let's know what the major types are and how they can give pleasure to you.
External Vibrators: Any sensitive zone that is the outer parts of the body can be stimulated with it. Although females typically use it to nurture the clitoris, it can be used on any other outer body parts if it is found pleasurable to you. External vibrators are of different shapes and sizes.
You can buy as per your choice. However, females usually prefer the small ones. As they are easy to use with precise features, they opt for them. Go to any popular online site or offline store; you will see the variety.
If you go shopping for external vibrators, you can find bullet vibrators. It is a popular type often used by people with vaginas. Finger vibrators are also there to give you a pleasurable feeling of skin-to-skin contact.
The process of using all of such vibrators is super easy. Most of them come with electronic power, so you have to turn it on only. The rest of the things will fall at their place automatically.
Internal Vibrators: Now, let's come to another type of vibrator. You can insert these vibrators through your vagina or anus. Having pleasure with internal stimulation is more preferable to the outer sensation for many people. Well, here lies an interesting fact. You can use your internal vibrator for inducing pleasure externally as well.
So, if you plan to buy a vibrator for versatile uses, internal ones are the best in that matter. Also, some anal toys like plugs, dildos, etc., fall under internal vibrators. Diverse kinds of such vibrators are- vibrators with curved lines, vibrators with bulbous ends, etc. While the curved ones give you overall pleasure, the bulbous end is specially meant for G-spot stimulation.
Dual Vibrators: If you know how to use a vibrator, you must learn about this type of vibrator. Also known as rabbit vibrators, it grabs the clitoris while being inserted internally. It is an exceptional type that can give you pleasure both internally and externally. However, sometimes, it becomes complicated to use.
The outer grip may fall loose to put it internally at the comfort point. On the other hand, to firm the grip outside, you may find less pleasure internally. Nowadays, modern technology has made this type more flexible and adjustable as per the size, shape, and nature of the body.
Learn Your Pleasure points:
Now, if you have an idea about the different types of pleasure inducers, it is time to know your personal comfort points. Each body, whether with vaginas or with a penis or with both, has different pleasure points. While some ladies prefer to rub the clitoris, some like to be touched at the G-spot. While some men like their penis to be rubbed with plain hands, some prefer the blowjob with extra lubricants.
Nonetheless, when it is about choosing a vibrator, finding the right pleasure point is a must. For that, you can masturbate if you are going solo. While masturbating, you can experiment with different techniques and positions. For people with vaginas, your fingertips may help you to find your pleasure points.
And if you are with your partner, you can try different sex positions to find that. if you like, you can ask your partner to help you find that while having your intercourse moments.
Know about the Materials of the Vibrators:
Once you get a complete idea about the types of vibrators, learn which materials are usually used to make the vibrators. It will help you to find the most suitable vibrator for yourself. Also, it will guide you about how to keep your vibrator clean. After all, if you want to know how to use a vibrator, you must learn to keep it clean.
The silicone type is the most common and popular one. Most of the vibrator manufacturing companies use this material. As it is non-porous, it is safe and easy to clean anytime. According to the sexologist, silicone-made vibrators are the best to induce pleasure as it often feels nice to touch. However, on the other hand, porous toys can have bacterial growth in them.
So, it is better to go for non-porous options like silicone. Another useful non-porous material for vibrators is ABS or acrylonitrile butadiene styrene. It is a hard type of plastic. Although, there are other nonporous materials like metal or glass. But they are rarely used in vibrators. Instead, you can find dildos made with it.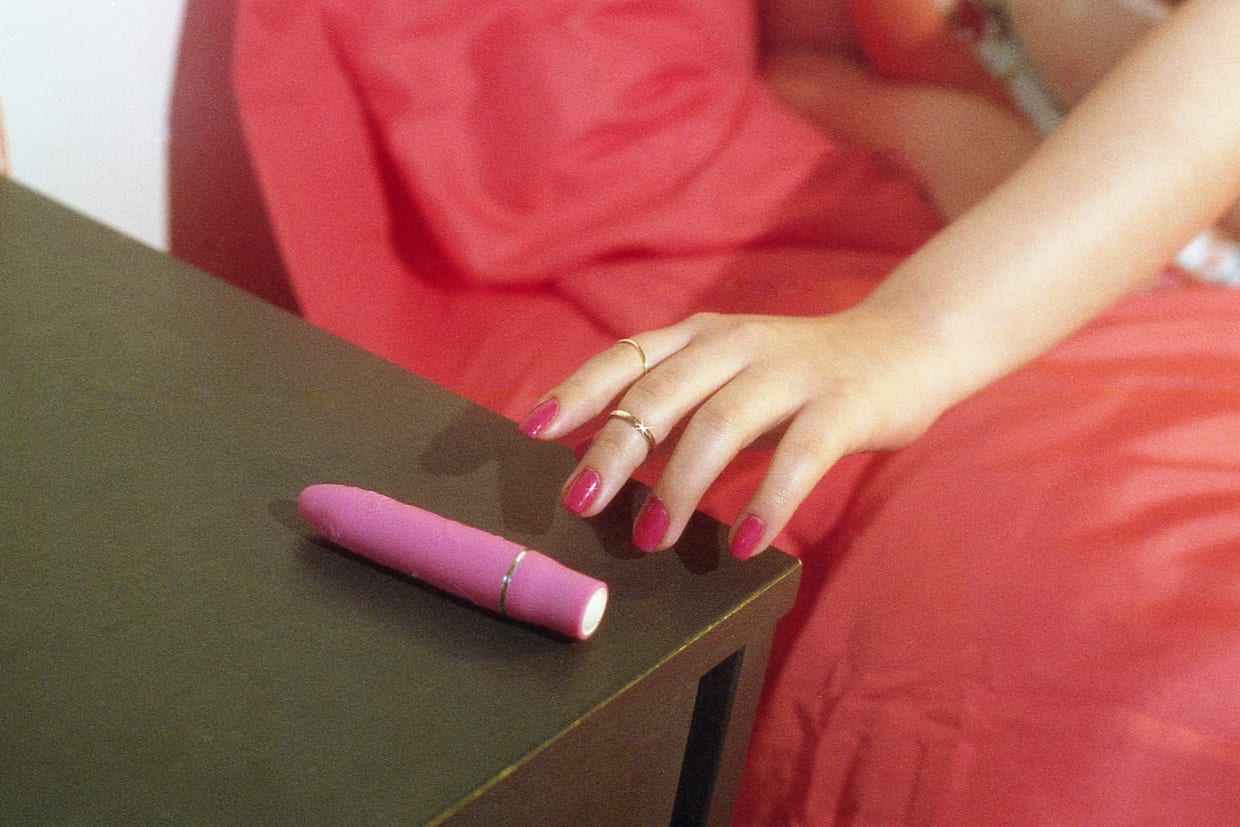 Follow the Instructions:
Another important step for how to use a vibrator. Often, people tend to ignore the instructions on it. But, they are important to follow. Every vibrator comes with different kinds of guidelines. Following them will lead to a better enjoyment with them. So, keep your general knowledge aside and read the instructions.
The instructions also include how to turn on a vibrator and how to turn it off. So, to control the vibrator properly, you must follow the instructions.
Start Slowly and Easily:
After considering every factor mentioned above, it's time to get one. Learn how to use a vibrator properly. When you start the process, make sure to go slow at the beginning. Then, gradually work your way up. it will help to control the tool and find the best pleasure. Hurry may ruin the whole process.
Also, make sure to go easily. If you are not getting the desired pleasure, do not force it into your parts. Wait for it and go easy. Probably, you are not doing it in the right way. Hang on for a moment and try various positions. You will find your pleasure points soon.
If your private parts are too sensitive, you can put a barrier between your body part and your vibrator. Sometimes, using a vibrator with underwear around your private parts may help. Also, if you like you can put some clothes or a towel on the private parts. It will prevent uneasy stimulation or dry friction to your clitoris.
Keep It Clean and Hygienic:
It is the most important part of how to use a vibrator. As it comes directly in contact with your internal skin, you must always keep it clean and safe to use. Otherwise, sexual diseases and uncomfortable irritation, troubles await you. Often, people argue that it is a personal toy that no other person can use.
So, what's the point of cleaning it regularly. But the point is keeping the vibrators uncleaned in an unhygienic condition may develop bacterias in them. So, to avoid any unwanted situation, learn the proper ways of cleaning and storing your vibrator.
So, these are the steps on how to use a vibrator for beginners. If you are a pro in using it, the next section is for you. Learn the tips on using vibrators properly.
How to Use a Vibrator as a Professional: 5 Tips to Get More Pleasure
So, as you are using the tool for a long time, we can assume that you know the basics of how to use a vibrator already. Let us share some amazing tips that can enhance the level of your pleasure.
Start with a Barrier: Little things feel good. Instead of jumping to a conclusion, you should start with a little foreplay. Put a barrier like a cloth piece or underwear between your private part and the vibrator. Start the process and gradually remove the barrier and enjoy to its fullest.
2. Spend time at the Door: Nurture your clitoris with the labia before entering the internal parts. They are good at providing pleasure. Once you get satisfied with them, go for the internal stimulation.
3. Turn your Body Upside Down: If you want to enjoy the pleasure to its fullest, turn your body upside down and grind into the tool. Keep your hips moving while the tool is rubbing your clitoris, G-spot, and other comfort points.
4. Touch and Stimulate the Whole body: It is not for the private part only. Rub it to the whole body and feel the sensation.
5. Try Double Penetration: If you are fond of penetration, you can use your vibrator to enjoy that. Position two vibrators at the vaginal point and the anal point. It will help you to get the pleasure of double penetration.
So, these are the tips for the ones who seek more fun with the tools.
Final Thoughts: Do What you Like
So, this is all about how to use a vibrator. At the end of the day, what matters the most is what you like. So, use the vibrator the way you get more pleasure. But, yes, keep it clean, safe, and hygienic. Also, use it safely no matter how much strong your orgasm is. Buy the right one, use it properly, and feel the pleasure at its best.
If you feel cramps after penetration or having sex, click here to learn how to deal with it.