How To Get Hair Dye Off The Skin- Try These Amazing Remedies To Get The Perfect Look
So you decided on getting that amazing hair color but end up getting it on all your skin? You might be thinking of ways to how to get hair dye off the skin right now. We have got you, do not worry.
There are numerous benefits if you decide to DIY hair color in your house instead of spending dollars in the salon. One of the greatest challenges of DIY-ing your hair is the stains you receive as a bonus on your forehead, hands, neck, or anywhere. It is very difficult and annoying to get rid of these stains once you are getting ready for an urgent meeting or date maybe!
Unfortunately, you cannot reverse the time and get rid of it instantly but there are certain tricks and ways that are must use if you have stains of dye all over your hands or face maybe. What do you think the professionals might do if they had created blunders or minor mistakes in their salon? Even they will find ways on how to get hair dye off the skin, right? Let's see some of the best methods to be used when you are trying to remove that hair dye from the skin.
Let's proceed with certain prevention tips prior to ways that can help you with how to get hair dye off the skin.
How To Prevent Hair Dye From Getting On To The Skin
To prevent the hair dye from getting anywhere on your face, you need to know these tips so that you can prevent the hair dye from getting anywhere on your face.
Always wear gloves for preventing any color to get on your hands.
Try to apply any barrier between the hairline and your hair. Use can always use a thick layer of any moisturizing cream you use or petroleum jelly. If you do have one right now, just use any lip balm around your hairline before applying the hair dye. In this way, you can easily avoid hair dye issues.
Keep wiping the spills as you proceed further. You can always use a damp cotton pad or swab or maybe a washcloth. When you remove the strain the right way, you can easily prevent it from getting stronger and going deeper in your skin.
Now let's see how to get hair dye off the skin.
How To Get Hair Dye Off The Skin
You may end up getting hair dye on your face while you are applying it on your hair as it is the closest. Your facial hair is much more sensitive than your hair. So it is important that you avoid applying any hair dye on your face even if it is by mistake. If you have already applied it by mistake, here are few ways you may try and see how to get hair dye off the skin.
1. Using Soap And Water
The first defense that should cross your mind if you have spilled hair dye on your face is using soap and water. Always use warm water instantly as soon as you see the stains.
When you try to wipe off the stain immediately using soap water, this method itself is enough to remove the stains effectively. However, if you are late and have not noticed the stain before, You will be required to use other methods as well along with this method.
2. How To Get Hair Dye Off The Skin Using Olive Oil
You have known olive oil for a long time now and we know that olive oil is an amazing cleaner to be used. You can use it to remove the stains as well. This is a great option for those of you who have sensitive skin, however, it is not important that you should apply it only when you have sensitive skin, other skin types may also apply it for great results.
To apply olive oil to your face to remove the stains all you have to do is pour a little bit of olive oil on any cotton swab or cotton ball or directly apply it on your fingertips to be applied on your stained area. Leave it there for 8 hours to settle.
If you apply it during the night, then just use any plastic or bandage to cover it so that the stain does not transfer on the sheets or pillow.
Just wash it in the morning with warm water and you will get rid of the stain easily.
3. How To Get Hair Dye Off The Skin Using Alcohol
We know that alcohol is used in our nail paint removers and sanitizers, but can we use it on our faces? Although, it can be quite drying to our face, using it just to remove the stains will not be harmful.
Rubbing alcohol is not a very good option to go for but if you do not have very sensitive skin, you can use this remedy. To use alcohol as a dye remover, you can pour a very small amount of it on any cotton ball or cotton swab and then gently rub it on the region of stain. Once you have removed the due using alcohol, make sure you are rinsing the area using slightly warm water and soap to remove any effects of alcohol.
4. How To Get Hair Dye Off The Skin Using Toothpaste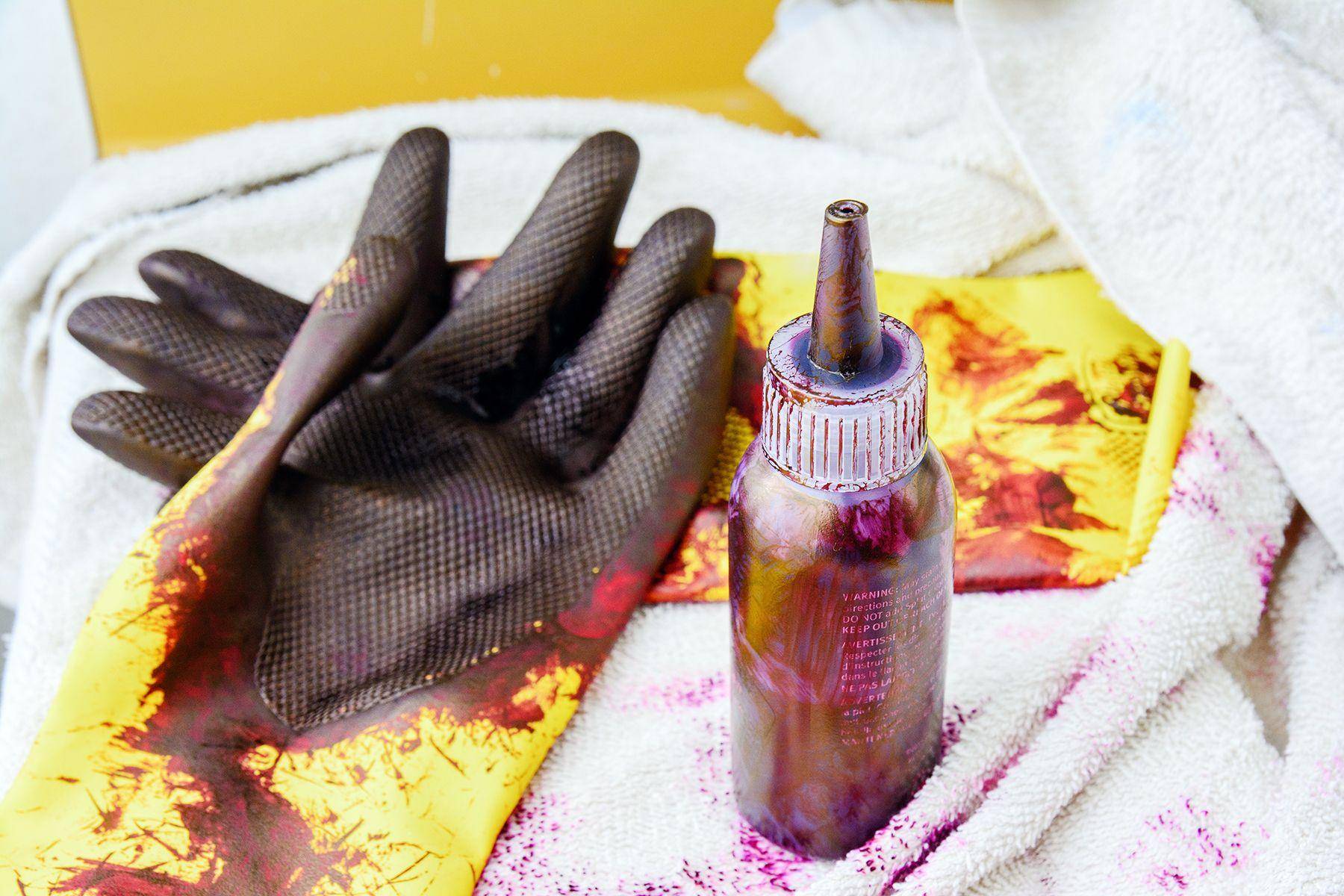 Toothpaste is known for removing stains and dirt from our teeth but you can also use it as a medium to remove hair dye stains anywhere on your skin.
All you have to is use a non-gel toothpaste. Apply the paste on a cotton ball in a very minute amount and then gently massage this on your face where the stains are present. Leave the area as it is for 5 or 10 minutes and then remove the paste accumulated on your face using a warm washcloth. In this way, you can easily get rid of the dye stain as well as the toothpaste.
5. Nail Paint Remover
You can easily use this technique without thinking twice if the hair dye stain is present on your hands. Remember that this method is NOT to be used on your face or neck region as it can be dangerous and cause side effects.
Apply a very small amount of any nail paint remover on a cotton ball or swab and then rub it for few seconds. After few minutes the stain will come off. Make sure you wash your hands using warm water and soap after completing the procedure given above.
6. How To Get Hair Dye Off The Skin Using Baking Soda Or Dish Soap
Yet another method that is only suitable in case you have dye stains on your hands. Baking soda is exfoliating in nature and the soap used can be useful for dissolving the dye and taking it off.
To use this procedure, just combine baking soda and dish soap to form a fine paste and then gently rub it on the stains on your hands and then rinse the solution using warm water. Your stans are mostly likely to disappear once you do this.
7. Professional Dye Remover
If you can't invest in a professional makeup artist right now or cannot visit a salon for removing the stains of your face, the best way is to a professional dye remover by seeking tips from any salon. You can just call them to seek help or ask a friend to escort you.
8. How To Het Hair Dye Off The Skin Using Petroleum Jelly
The most ideal way to avoid stains and get rid of them is using petroleum jelly. Just take some petroleum jelly in your fingers and then rub it onto the place of stains. Continue massaging the jelly until you see that the stains are starting to disappear. You will notice that the color of petroleum jelly will be turning into the color of the stains on your face after some time. This is a sign that the stains are coming off.
You can also transfer the petroleum jelly to any cotton pad for massaging. It is very gentle to be used on your hands and on your face too, but do not use it near the eyes. Once you are done with the stain removal, just remove the jelly using a wet and clean washcloth.
If you are able to remove the entire stain using this trick, it's great fr you, however, if it has not worked well for you, you can just apply it to the stain and let it sit there for few minutes for it to soak. You can even let it sit overnight. If you have decided to keep it overnight, make sure you are covering it using any hairband or cloth. If you have applied petroleum jelly on your hands, just wear gloves so that it does not transfer.
9. How To Get Hair Dye Off The Skin Using Hairspray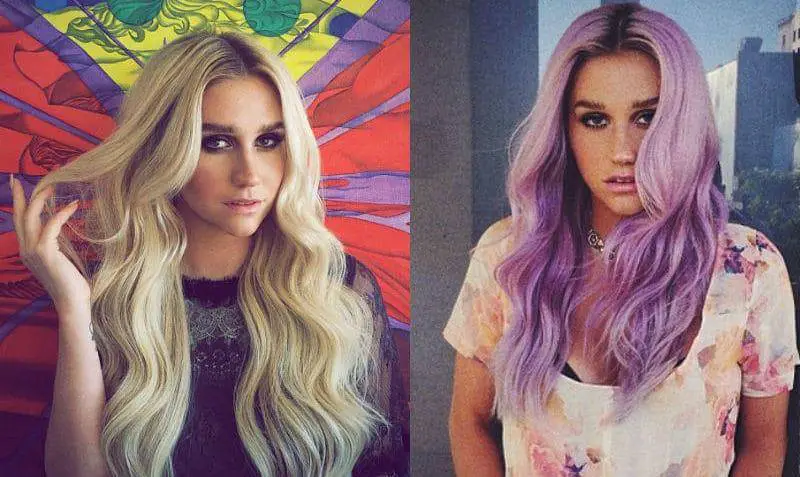 This is not the solution that every skin type can use easily. It works very well for many but some end up having itchy and dry skin afterward, so take precautions with this method.
If the stains are present on your hands, just spray the hair spray on your hand and rub your hands vigorously. If that stain is present on your hairline, you can take a cotton ball or makeup removing pad to get rid of it by rubbing it nicely.
This will lift the stain within few minutes of rubbing, however, if it has not been quite useful for you, just use warm water and remove excess hair spray from your face to avoid side effects like discomfort.
10. Just Have Patience
Are you looking for the easiest and safest way to get rid of dye stains? Just wait for days to pass. If you do not want to go outside immediately or you are on vacation, this method is safe to use. Hair dye stains are not going to remain forever on your face, so chill.
They will become lighter and lighter as the days pass till one day when they will completely disappear. This will take you a week or even less. If the stains are not directly visible just by looking at you, you do not have to panic and look for remedies to try on.
Just because you see the stains very well on your face, does not mean everyone else will also see. Ask your friends or family members if they find something unusual.
These were 10 really useful ways that can help you easily get rid of dye stains on your face and hands.