A Detailed Guide on How to Clean a Hat: Fur Felt Hat, Leather Hat, Cloth Hat, and More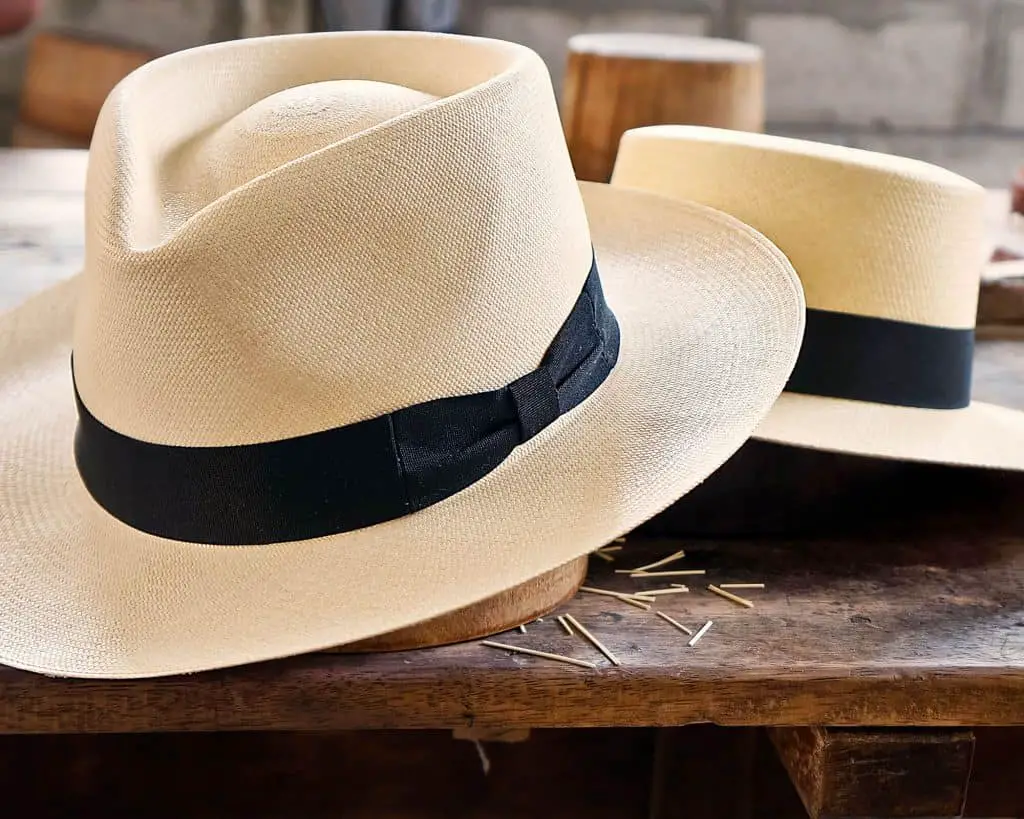 Ah! That adventurous look inside the forest with a cool hat on your head! You fall for it! Right? Well, it fulfills its duties giving you the desired appearance. But, how much do you care for its health?
After all, your hat endures through the biggest adventures of life. It undergoes different situations, and as a result, dust, dirt, sweat, and debris sit on it. Whether a wool hat or a fur-made felt hat, you need to give it a cleaning session to ensure durability and appearance.
The accumulated dust, sweat, and make-up powders (You love to put on the combo of your sunscreen, foundation, face powder, etc., Isn't it?) make the hat looks cringe and worn-out.
If you are a traveler or sportsperson- wearing such a beaten-up, a rugged hat can add an exceptional level to your personality. But, still, you must clean it occasionally. Otherwise, you may end up buying a new hat every year.
Cleaning a hat is not a tough but crucial task. The steps are simple, but you may not get the desired result if you ignore the little details. So, to ensure perfect cleanliness, you must learn how to clean a hat.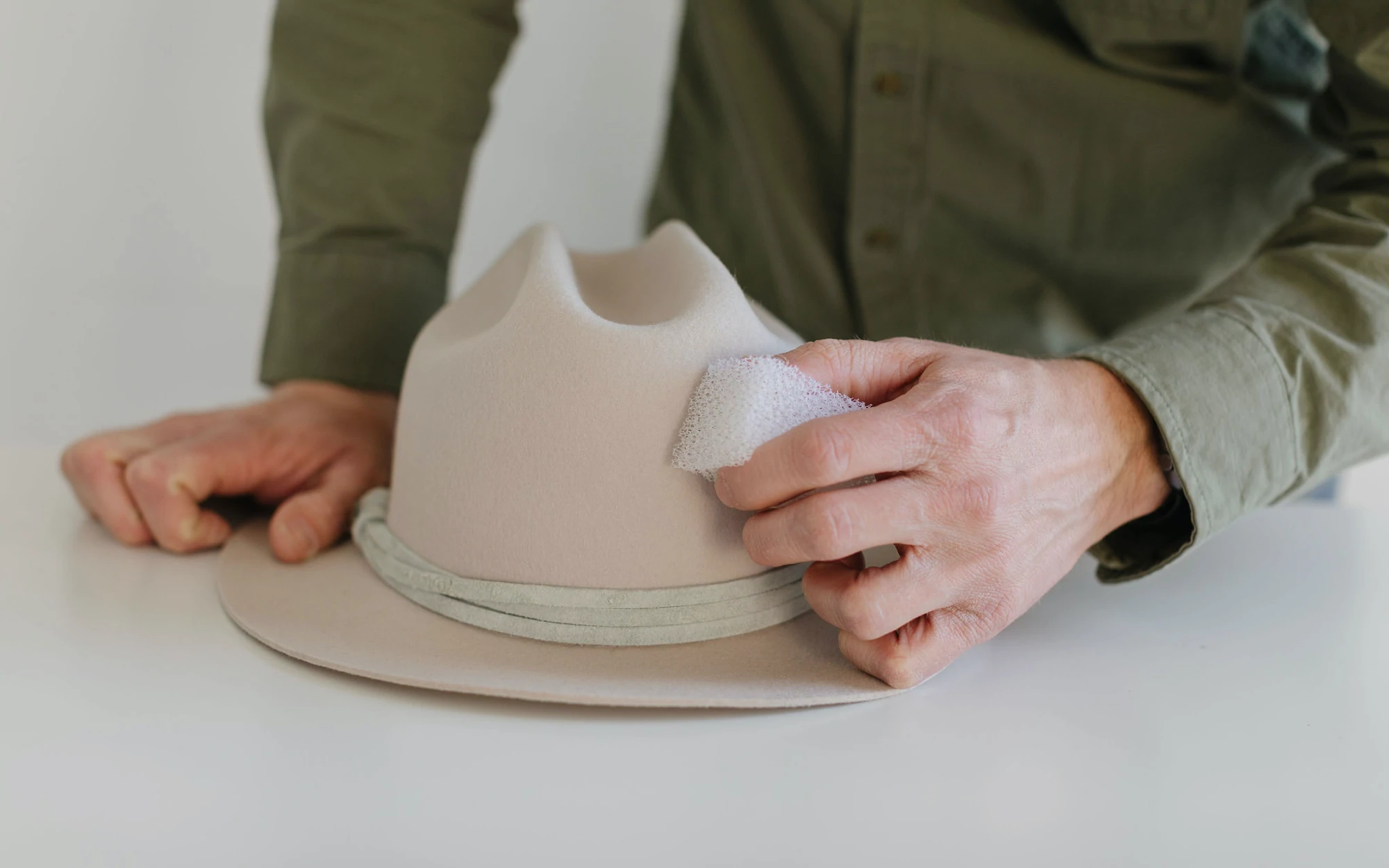 Do not worry. We will discuss the ins and outs of cleaning a hat here. As hats can be of different types, the cleaning processes sometimes differ. So, we will focus on these specific cleaning processes. Let's proceed with the detailed guide on how to clean a hat.
How to Clean a Fur Felt Hat:
The felt hat looks awesome when you go for an adventure, a family picnic, or other outing. But, travelers and adventure-lovers can't manage to clean the hat regularly. As a result, dust, dirt, and debris are welcomed to sit on it for long days.
Are you on the same row? Or, are you concerned about any of your loved ones who use such hats frequently? Whatever your purpose is, we are here to help. In this article on how to clean a hat, we will now talk about how to clean a fur felt hat.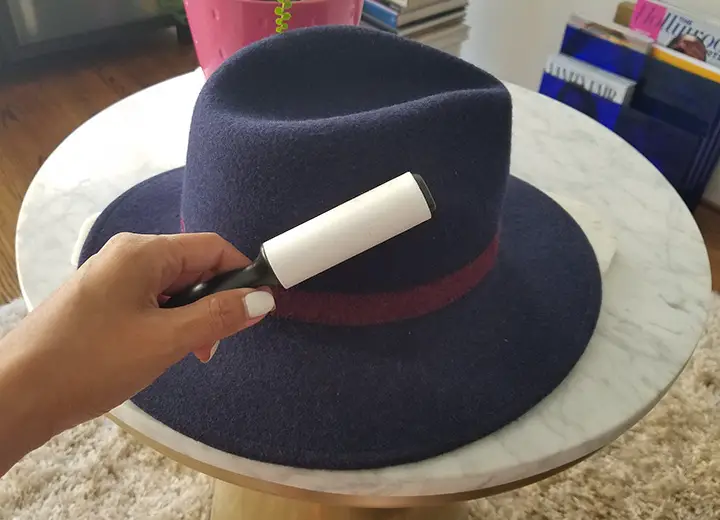 For regular cleaning:
Use a soft bristle brush and gently brush the hat from top to bottom anti-clockwise.
Run a lint roller to remove the lint, dust, and hair from your hat.
Let the sweatband dry and clean it with a sleek toothbrush.
Finally, clean with a dry, clean cloth piece.
Use a steam cleaner to shape the hat well.
To remove stains:
If it is not cleaned after light cleaning with a lint roller, take a rubber or erase and rub the tough stains on the felt hat. You can also use make-up puffs.
Grease stains are tougher than any other type of stain. Sprinkle one-two pinches of cornstarch powder on the grease stain.
Finally, sprinkle absorbent powder to freshen up the felt hat.
A Pro Tip- If your hat is wet, let the excess water drip down and dry completely. Then, start the cleaning process.
How to Clean a Wool Hat:
We love to wear a brand new wool hat on different occasions. A wool hat looks cool whether it is a summer beach day or a winter afternoon walk. Isn't it? A bonus is added if it is a felt hat.
But, when you love it and use it frequently, it will get dirty. And if you keep them dirty for a long time, the hat may lose its elegance. So, let's know how to clean a wool hat easily.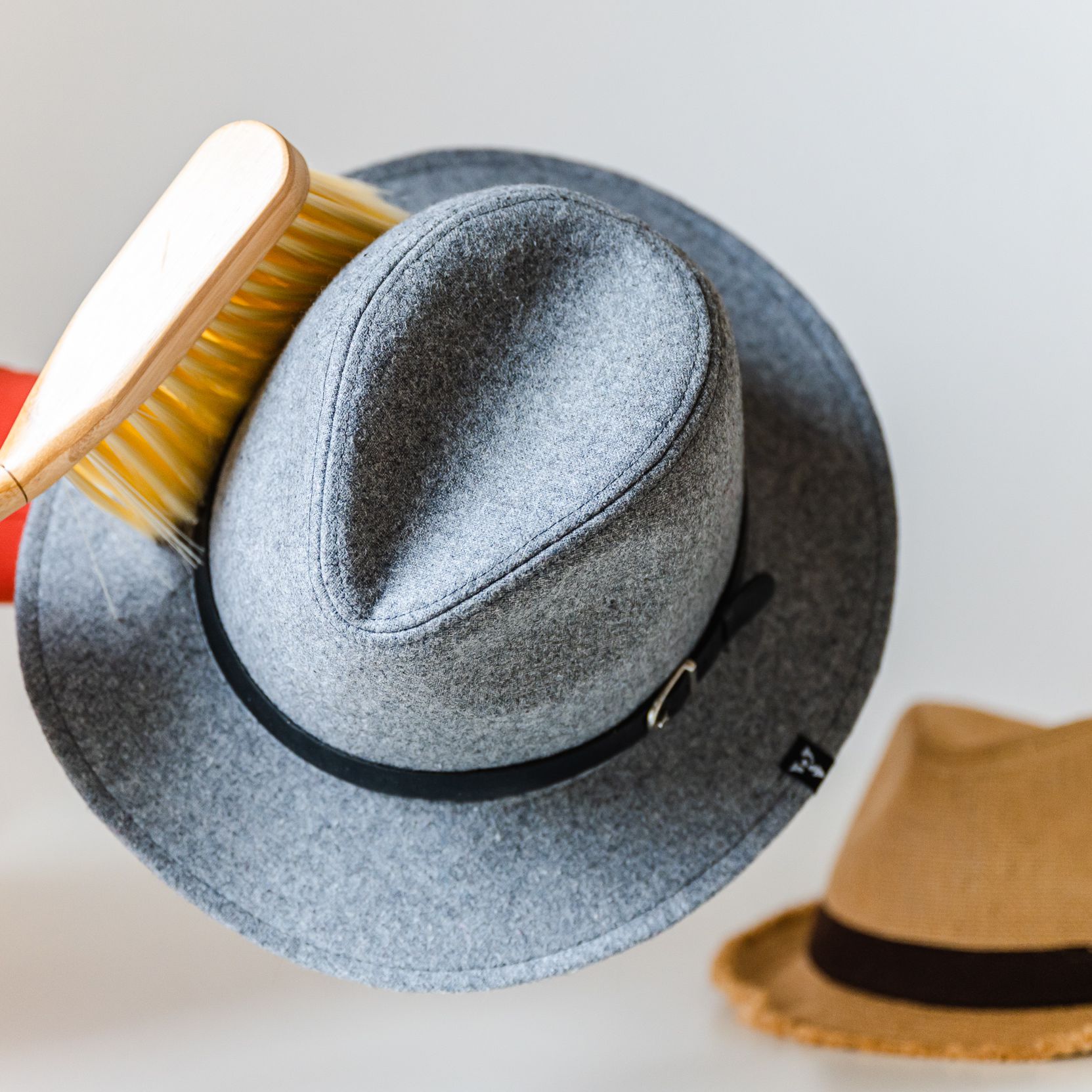 Prepare a soapy water solution with mild detergent powder. Use cold water only. Hot water may damage the fabric.
Pour the solution on a small part of the hat and check if it works well on the color and fabric.
If it does not cause any damage to the outlook of the hat, dip the hat into the water.
Rub gently with a soft bristled brush. Submerge the hat into the water once again.
Now, take plain cold water in a bucket and put the hat into it to remove the soap residue.
Shake off the excess water and airdry it.
A pro tip- You can use a large microfiber towel to pat the woolen hat dry. Keep the hat away from direct sunlight.
How to Clean a Straw Hat: 
They are stylish but ask for regular maintenance to retain the style. And sometimes, maintenance after every use is not enough. You may have to spend some time cleaning it well. We have already come a long way while discussing how to clean a hat.
Here, we will discuss how to clean a straw hat in this section.
When it is not-so-dirty:
Set the hat in a position where the style remains as it is.
Rub the straw hat with a clean, dry cloth piece and remove dust and debris.
If the hat still looks smeared with dust and dirt, use a wet cloth piece and rub the hat well.
Prepare a solution with mild detergent powder and water and dampen a cloth piece into it.
Rub the hat gently with the cloth piece wherever dust or dirt remains.
Wipe the whole hat well with a wet cloth.
Air dry the hat.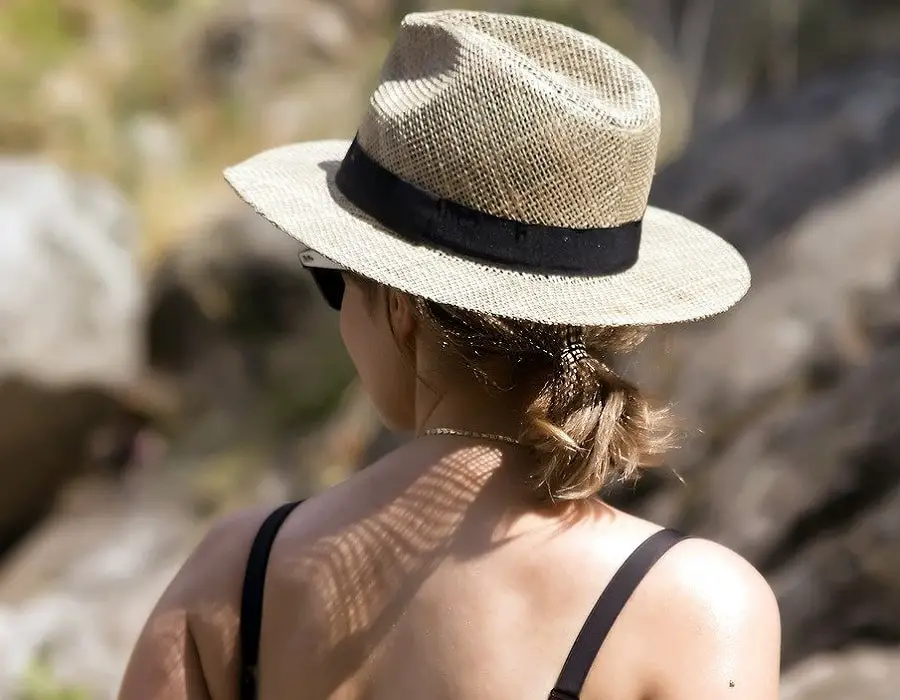 When it is dirty:
Deep clean it if the hat still looks dirty after applying the mild detergent solution. Here is the process mentioned below:
Find out the stained areas. If no specific stain is there, apply the process for the whole hat surface.
Apply cornstarch powder on the stain and wait for one or two hours.
Wipe away the powder and check if the stain is soaked up or not.
If it is still there, apply a little dish soap on the stain and let it sit for a few hours.
Clean it with a soft-bristled brush.
If the sweatband is stained (mostly, it is, as it comes in close contact with the skin), mix 2 tbsp. of hydrogen peroxide and 2 tbsp. of warm water.
Dip the brush into it and clean the sweatband.
Finally, dab the sweatband and other areas of the hat with a moist cloth piece.
Let the hat air dry in a cool area.
When it is too much dirty:
Prepare a cleansing solution with hydrogen peroxide and warm water.
Apply it on the whole hat.
Let it sit for a few hours.
Wash the hat with fresh, clean water.
If your hat is still dirty and if it is waterproof, you can submerge it into warm water. Mix a little dish wash soap into it.
Rub with a brush gently until the stains and scuff are removed.
Wash it with plain, light warm water.
Blot it with a towel.
Let it dry in the air.
A pro tip- Never use artificial heat to dry the hat. It will damage the material and shape of the hat.
How to Clean a Cloth Hat:
Cloth hats are preferred for the easy maintenance feature. So, if you have a dirty cloth hat, you do not have to worry about the cleaning process much. You already know how to clean a hat made of straw, wool, or fur. Let's know the easy steps of cleaning a cloth hat.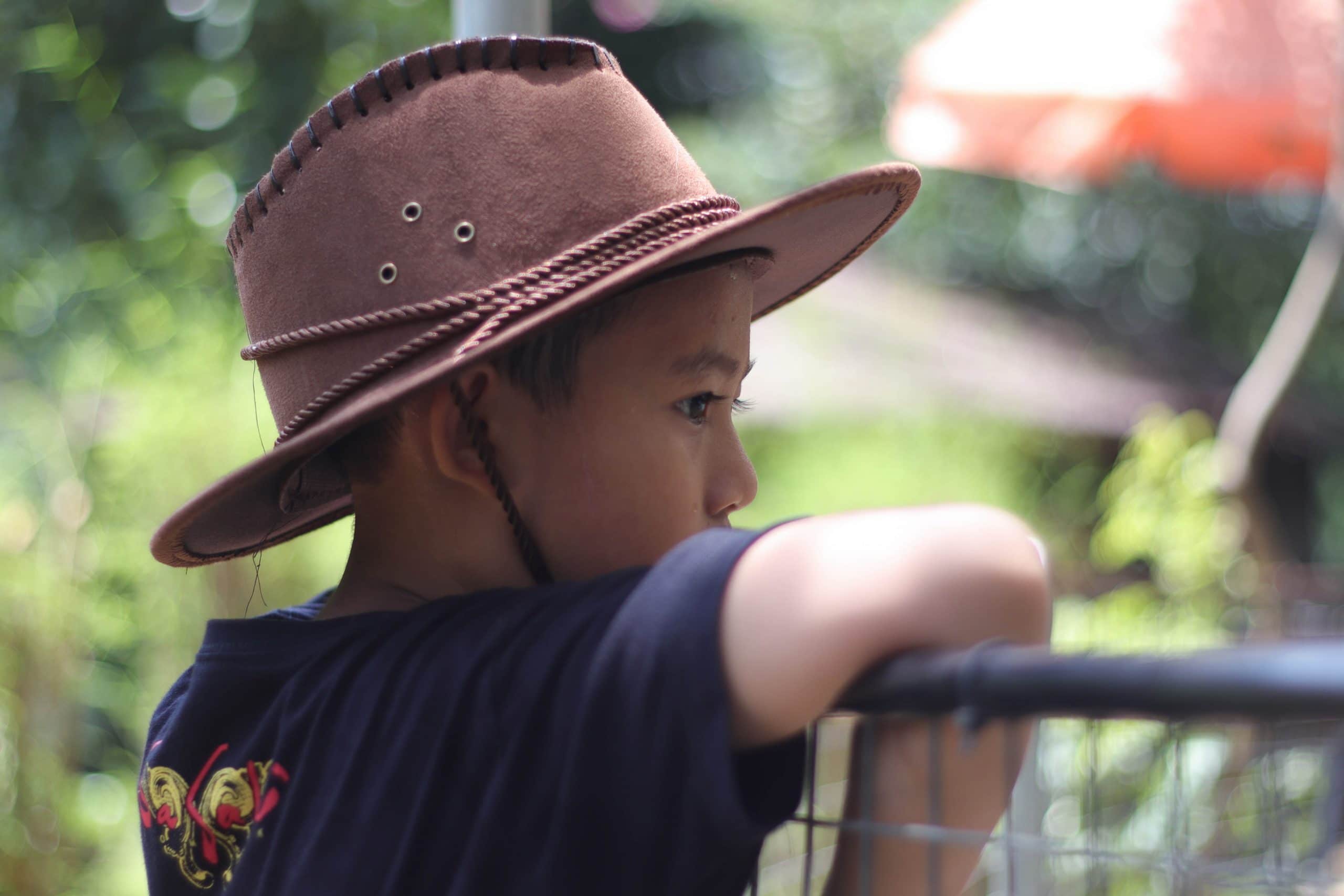 If it is waxed,
Place the hat on the surface.
Hose off with fresh water.
If the hat is still dirty, mix a little soap into the water and hose off again.
Dry it in the air or light sunlight.
If the fabric is untreated,
You can use a stiff-bristled brush and clean the hat with it.
Sprinkle powdered cleaners to get rid of tough stains.
A pro tip: If it is made of white cloth, be careful about the cleaning material and method you use. Even a minor stain can damage the overall outlook.
How to Clean a Leather Hat: 
If you are here to learn how to clean a hat made of leather, let us warn you that it can be one of the toughest tasks. It is a stubborn material to be cleaned. But, yes, if you take good care of it, they can last long. Leather hats are usually made of tanned leather. Let's know how to clean it properly.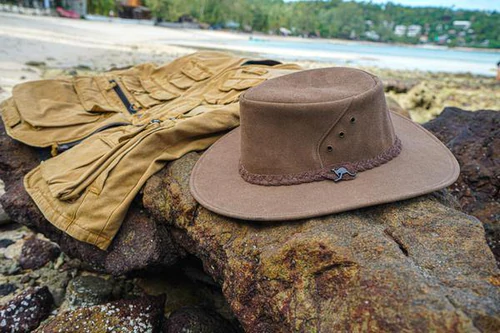 Dip a soft cloth into warm water. Rinse the excess water from the hat.
Apply a mild baby shampoo on the cloth and rub the leather.
If there are sweat stains, rub the cloth at specific areas containing the stains.
Finally, apply a good quality leather conditioner to the hat.
Apply a water repellant solution to ensure better protection.
Leave the hat to dry at a cool place.
Things to keep in mind:
Do not place it near direct sunlight.
Try not to wet the hat. If it gets wet in the rain, wipe it immediately with a soft cloth. Dry it naturally.
Minks oil and neatsfoot oil are the best ingredients for the leather dressing.
Pro Tip- Do not use saddle soap when it is tanned leather. It may dry your hat. Oiled leather hats do not require too much maintenance.
How to Clean a Suede Leather Hat: 
Whether it is a brand new suede leather hat or an old, vintage one, cleaning is vital for maintenance. And who does not know, the more you maintain, the longer the hat will last. The suede hat is of two types- natural suede and nubuck.
While natural suede can be cleaned at home, nubuck may require professional attention. However, we will discuss the steps to clean a suede leather hat here. Hopefully, this will work in cleaning both- suede and nubuck.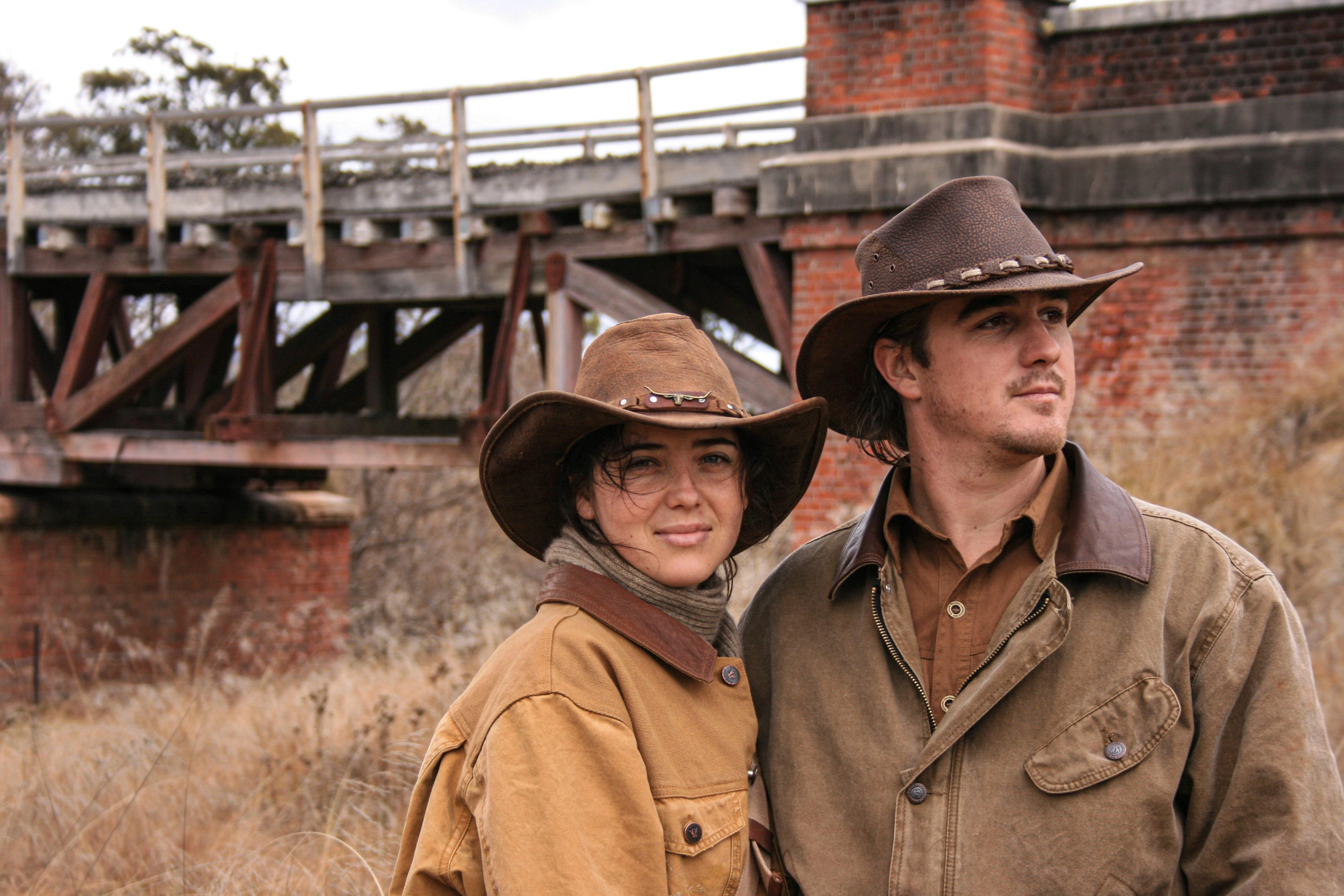 Let's know how to clean hat made of suede leather.
Brush the hat off once a week to remove loose dust and debris.
sprinkle talcom powder on the stains to soak them.
For tough stains, mix 1 tablespoon of baby shampoo into 5-6 cups of warm water. Apply it on the stains and wash it after 15 minutes.
Allow it to airdry.
Steam clean the hat to remove the water drop stains and reshape the hat.
Pro Tip- Specific types of brushes are available for suede leather hats. You can use them too.
How to Clean a Hat : General Maintenance Tips and Tricks 
So, we have discussed how to clean a hat. Ranging from cloth hat, leather hat, to straw hat- we have mentioned cleaning processes for all. Your hat is not supposed to remain dirty anymore.
However, only cleaning once or twice is not enough until you maintain them regularly. Let's know more about how to take care of a hat.
Do not leave it on a flat surface. If you do, lay it upside down on its head. If you leave it on its brim, that may lose its shape.
Store a hat in a cool, dry place away from direct sunlight.
It is better to keep the hat in a box that helps to support both brim and crown.
Do not hand a hat on a peg or hat stand for a long time. it may damage the shape of the crown.
Stick a tape and remove it. Continue the process to remove the hair and fuzz.
You should not leave your hat inside a hot car.
Flip the sweatband down and let it dry when it gets too oily and wet.
Try to hold it by the brim instead of a crown. After all, you do not want the dirt in your hand to soil the surface of the hat. Also, holding the crown every now and then can disturb the overall shape of the hat.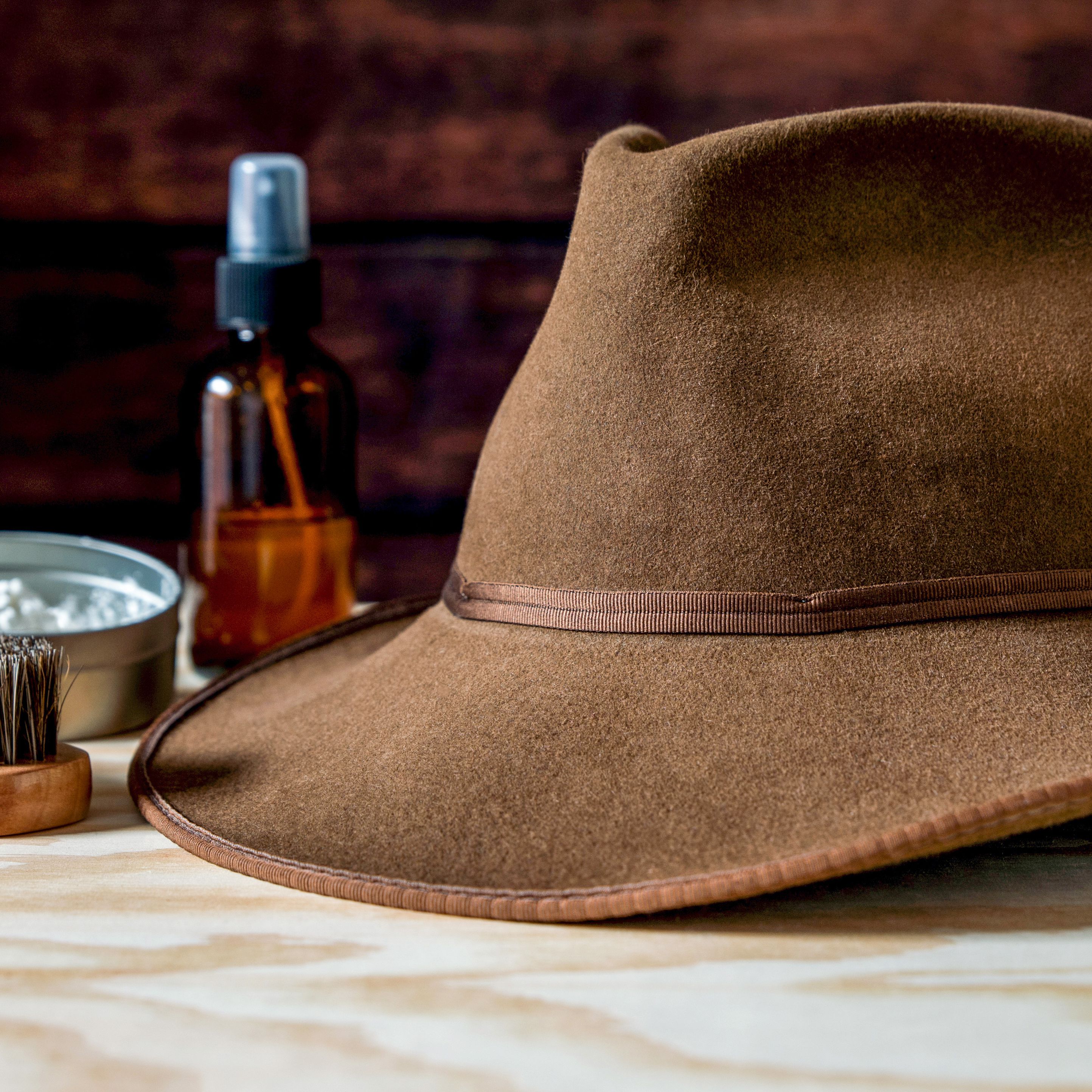 Frequently Asked Questions on How to Clean a Hat: 
We are at the end of the discussion. Now, you know how to clean a hat, regardless of the material. All doubts are cleared, we guess? If you still have any queries regarding the cleaning and maintenance of a hat, here, you can find the answers.
We will mention some of the commonly asked questions on how to clean a hat and maintain it in this last segment of our write-up.
Can you put a hat in the washing machine?
If you pay attention to the details of how to clean a hat, you will learn that it is better to hand-wash a hat.
However, if you want to put it in the washing machine, you should clean it gently. Put it either alone or with a small load of items. Thus, you can ensure to maintain the shape of it. Make sure to apply mild detergent, warm water, and run a gentle cycle.
Can you dry clean a hat?
When you come to know how to clean a hat, you may get a thought of dry cleaning it. As the experts say, hats are not supposed to be dry cleaned. Once you opt for dry cleaning, it may disturb the stiffness of the hat. If you are worried about how to clean a hat, follow the details we shared before.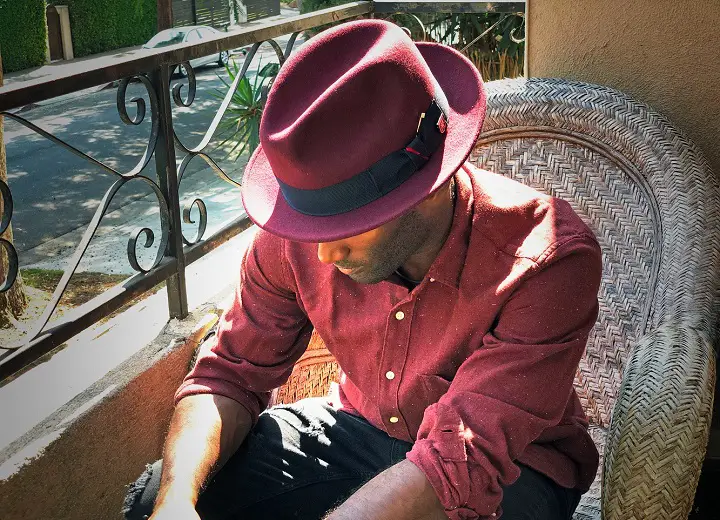 How do you clean a luxury hat?
The process is as same as the ones we have mentioned before. All you have to keep in mind is that no abrasive detergent should not be used. Whatever cleaning agent you think of using on the hat, apply it to a small area first. If it does not discolor it or cause any other damage, apply it to the whole surface.
How do you wash a black hat?
If it is a felt hat or woolen hat, do not machine-wash it. Black is a color that can fade easily. So, stay alert. Do not use any chemical or detergent that can be harmful to the color. Use warm water and mild soap.
Soak the hat into a warm water solution for at least 20 minutes. If it is too dirty, keep it for around 1 hour. Rinse it off with clean water. Then, air dry it away from sunlight. This is the answer to how to clean a hat when it is black.
How do you clean a hat with a toothbrush?
If you choose to clean a hat with a toothbrush, scrub the stained portion at a circular motion with a cleaning solution. Gently, rub the stitching areas and the brim. If the dirt does not go away, soak the hat in detergent water and clean it well.
Can I put my hat in the freezer?
If due to moisture and other factors, bacteria has been built up inside your hat, keep it in the freezer. Let it stay overnight. It will kill the bacteria giving it a new, fresh, hygienic outlook. Want to know how to clean a hat that has been locked in your cupboard for long years? You must follow this crucial step.
Are used hats safe to wear?
Hang on if you plan to use a hat from a thrift store. Used hats can carry lice, germs, and bacteria. It is better not to use any other's hat until you know the person and their lifestyle in detail.
How to clean a hat brought from a thrift store?
It is not recommended to buy a hat from a thrift store since it is unhygienic to wear someone else's hat. Anyways, if you still want to use such hats, make sure to soak them in detergent and water solution for a few hours.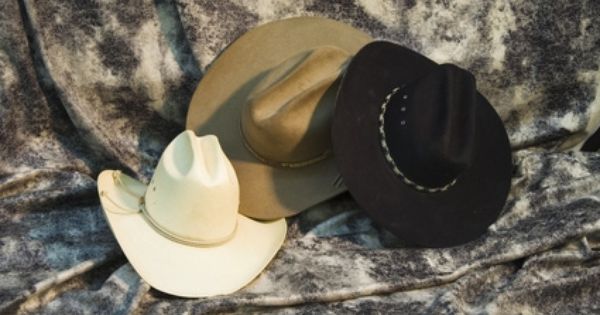 Before You Go- Keep Your Hat Clean
So, are you ready to see a new outlook on your hat? After all, you are well aware of how to clean a hat now. Whether it is your favorite fur felt hat or cloth hat or vintage leather hat, you must keep it clean.
Check out the steps we have mentioned about how to clean a hat. Ensure the best health of your hat.
Got the details on how to clean a hat? After Maintain them well and add a new aura to your personality when you wear them. Good Bye for today! See you some other day with some new discussions. Happy Cleaning!
Do you want to clean your white vans too? Click here to learn how to do it.