In today's world, there are a lot of things that have transformed and the way of dating is one of them. Back then, people had to visit bars and clubs for hitting on people. And most probably, that way of approaching was very inappropriate for many because no one wants to get rejected face-to-face. But this is not the obstacle anymore, thanks to online dating apps.
Now it has become very easy for everyone to carefully build a profile on online dating apps like Tinder. But most of the people are actually confused about how does tinder work?
These online dating apps have made the game of dating very easy but not for everyone. There are still a lot of people who are having bad experiences in online dating because they are completely new to it. You may be just entering the world of online dating or you are older and feeling uncomfortable and unfamiliar with the dating apps, don't worry I am here to help you.
Nowadays, Tinder is one of the most well-known apps in the online dating world. And it can also be great for you but it can be problematic too if you are just completely unaware of what to do with it. So, regarding that here I am to support you.
Tinder is an interesting app and it has evolved a lot over time. It started off as one of the top hookup apps out there and lately has morphed into more of a dating app for younger people. The longer it's around and the more people that use it the more it becomes more synonymous with relationships instead of more casual dating.
If you are willing to know how does Tinder actually work, just go through this complete guide, you will surely get enough valuable information.
How Can You Sign Up For Tinder?
Get ready to join Tinder. Here are 3 steps to follow:
Step 1: To join Tinder, obviously, first you will have to download the application on your Android or iOS device. And don't worry, it's completely free to download but remember there will be some features that may cost money if you want to use them.
Step 2: Once you have downloaded the app, log in with Facebook and that's it you are in.
Step3: Now allow tinder your phone's location. Make sure to follow this step because it plays a major role in finding people who are near you.
How Does Tinder Work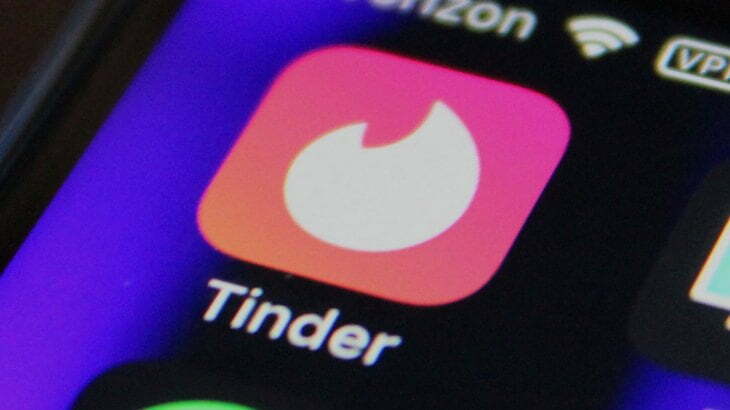 Here is the ultimate guide that you need to know how to use tinder.
Create and Set-Up Your Account
Obvious but important. Before getting started with swiping, first, you will have to create and set up your profile correctly. It will require you to choose your photos and write up a comprehensive bio. See, in the world of Tinder, a shorter and sweet bio will a perfect fit. Keep in mind that there is no need to write a long bio, no need to answer any type of compatibility question in your bio. Your bio should be just casual and should have slight fun too.
Let's talk about pictures too. You will need to pick at least 5 photos of yours that show something about you and your life. You have complete freedom of choosing any type of photos you want, just remember that there will be people who will judge you based on your pictures. You can post something which reveals your hobby, something fun, and a group selfie with your friends can also be a good fit.
You can also add your Instagram account and Spotify if you want others to get access to more of your photos and music taste.
Modify Setting
When you are on your profile screen, you will be able to see the setting button tap on it to get access to the settings screen. There you can easily adjust the following things:
The searching distance
The age of the people that you prefer
The gender you prefer
There are many more things that you can adjust, these were just a few of them.
Start Using The Swiping Algorithm Of Tinder
Finally, now you are ready for swiping. So, you will have to click on the fire icon that you see on the top of the screen so you can get access to the feed of people for swiping left or right. Remember this basic rule: When you will swipe left, it means you are rejecting. When you swipe right, it means that you are interested in the individual. You can also use the X button for rejecting and the green heart button for showing interest. When you get matched with someone, it is tinder's job to notify you.
If you want to know more about someone before swiping, you can easily do that by just tapping on the profile photo.
If you want to show that you are extremely interested in someone, you can indicate too just by tapping on the blue star on their profile.
If you want to make sure that everyone can see your profile, you can purchase boosts. Purchasing boost will make your profile top profile in your area (for at least half an hour) and most likely you will get more matches because of the boost. You can notice the purple lightning button below the pictures and then tap on boost me. A single boost will cost you $7.99 or you can also buy them in a bundle of 5 which will cost you $31.
If you have rejected or liked an individual by mistake, you can easily reverse this action by using the yellow rewind button. To get access to this function, you will have to buy the subscription of Tinder plus which will cost you, $4.99 per month, $3.00/month if you buy 6 months subscription and $2.33/month if you buy 12 months subscription.
Now Start Chatting When You Are Matched With Someone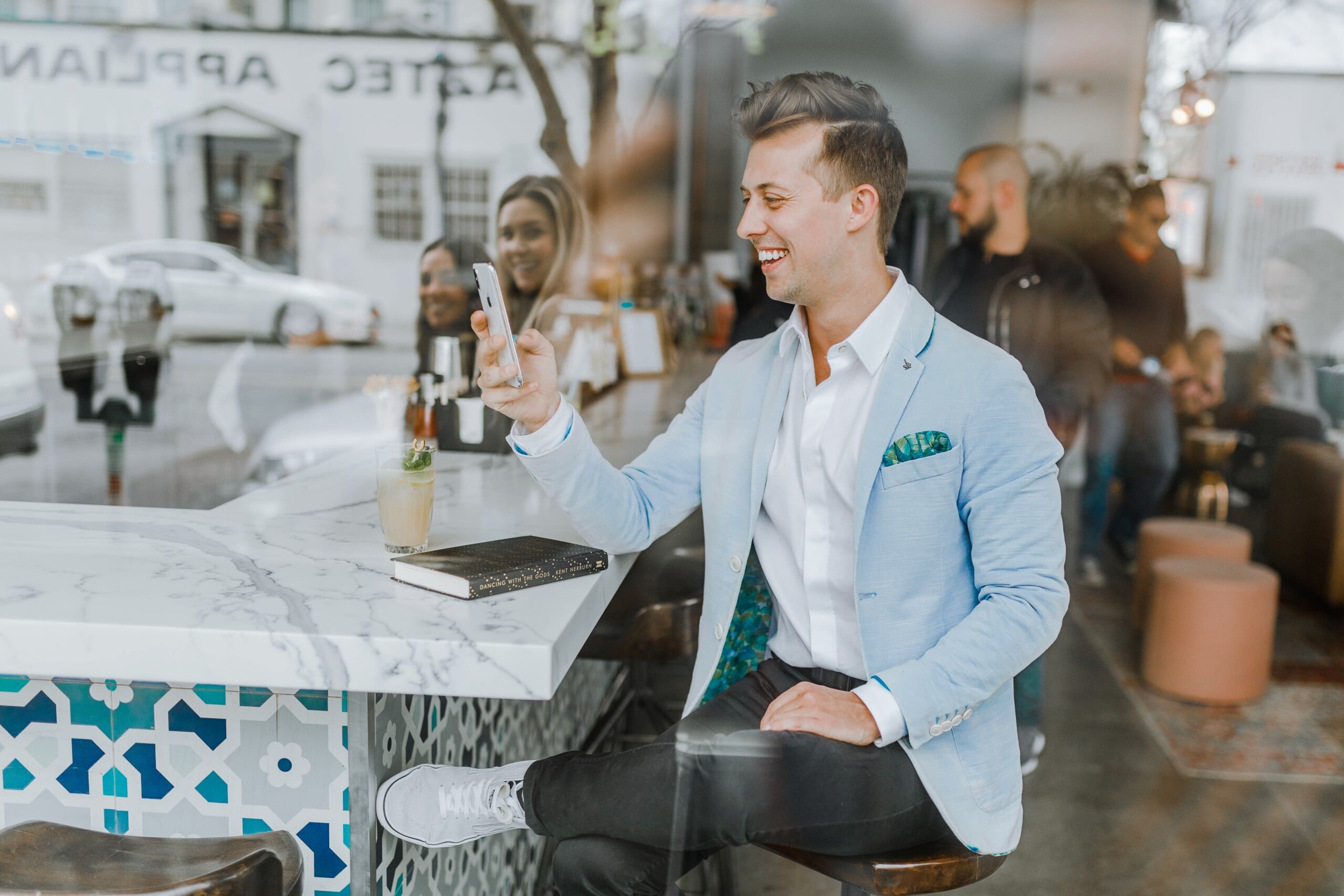 When you are matched with an individual, Tinder will notify you. After that, you can easily reach out to that person by sending them a text message. To get chat access, you will have to tap on Send a Message. There you can easily send text messages and GIFs. The messaging algorithm of tinder works very similarly to most of the social media apps.
Chat with the person, just be yourself and fix a meeting if you want to.
That's it, now you are well aware of how does Tinder work. Now here are a few tips that will help you in using Tinder more efficiently.
A Few Tips For You
Here are a few essential tips to use tinder in a better way:
Always Keep Your Eye Out For Genuine People
There are chances that you may meet the love of your life on Tinder. Tinder is a platform that is mostly known for hook up and yes that is true to an extent. There are many people who met each other on Tinder and fell in love and spend the rest of their life together.
Never Hesitate To Say No To HookUps If You Are Not Up For It
On Tinder, you will meet a lot of people who will try to hook up. If you are not up for it, don't hesitate or feel embarrassed in saying no. If you prefer to know the person first, just say it up to them.
Otherwise, if you are up for hookups, make a plan and go for it. But make sure to keep your safety in your mind.
Use That Block Button And Be Safe
Being on an online dating app, it is a must to take responsibility for your safety. On Tinder or any other dating app, you won't meet only nice and kind souls. There is a higher possibility that you may meet people who may try to harass you and disturb your mental health. In these situations, you need to use that "unmatch" button.
Bottom Line
So, that was everything you need to know about how does tinder work. Sometimes you may feel overwhelmed and pressured on Tinder but, it is literally a fabulous thing to get matched with people and have a fun chat with them.