'GeForce Now'
is reckoned to be one of the most popular cloud gaming services by Nvidia, which is quite different from most others. The platform is perfect for games operating and relying on remote hosting services.
These games are usually streamed all over the internet by using one of the supported devices – for instance, Google Stadia, Project xCloud from Xbox, PlayStation Now or Shadow.
Nvidia provides service in multiple places around the world, and it runs in multiple servers as well. When you play a game by using it, you get videos of your game play back up to 1080p 60fps. It works by sending all controller [for example, mouse] codes the other way.
It provides you options like free to play plan but then it depends on which plan and membership you choose to play. For free service, it provides you access to the cloud so that you can play your own games on online store fronts like Steam, Epic Games Store, and others and the best thing is all of these runs on the updated PC gaming hardware. You can get the best quality games that operate on the best Nvidia graphic card [RTX] so they will give you the best experience by looking their best. It doesn't matter what kind of specs of the hardware you have at your end.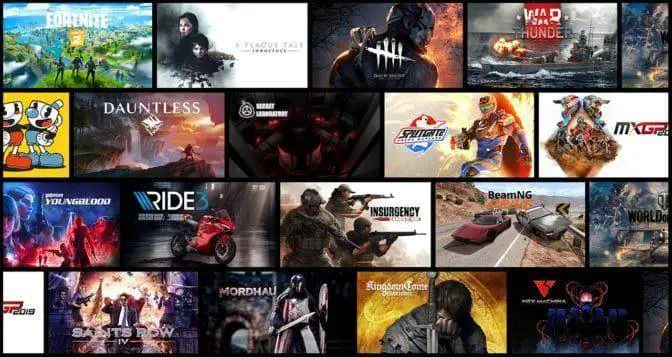 It is a little different from its rivals. It has its own curated library of titles, but the thing is that it will not sell you games or let you access the games from it. Instead of that it links with your online digital store fronts accounts and allows you to play games which you already own or will buy in the future through by using digital store fronts like Steam, Epic Games Store, GOG, Origin, Ubisoft's Uplay or others. But all games are not available on their platform – for example, Activision and Bethesda – they blocked uses of the maximum of their titles through GeForce Now. Still, you can play 1000s of games that are available there.
It is compatible with a vast range of devices. You can use it by using the company's own Shield on TV set-top boxes. You can also access it on your PC, Google Chromebooks, as well as Macs by using desktop apps. It is also compatible with any kind of device running Android OS with a minimum 2 GB of RAM and featuring Android 5.0; just you have to use a separate controller while playing games by using it from your mobile phone. This app is only in beta form for now. If you want to use it on your Android TV boxes, which is not Shield TV, in that case, Nvidia gives you no guarantee on the performance of games or its all functional availability. It is only officially compatible on Korea-only LG U+ UHD Android TV box, which is save for Shield.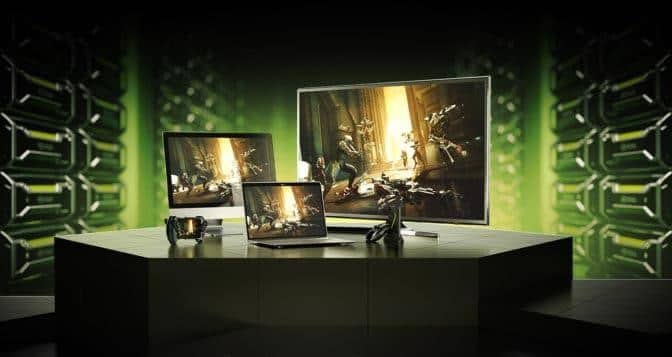 Nvidia GeForce Now provides you two membership options in total, and the good news is one of them is free, as we mentioned before. If you are on a free membership, it will give you a chance to play suitable games for up to one hour at a time, or sometimes free members have to wait too in a queue until a place on one of Nvidia's machines become free as they give their first priority to the paid members.
The most attractive thing about the Nvidia service is you can play your own games by using it. You can easily install a huge number of games on your remote machine if you possess a good library of games on your digital storefront, for example, Steam, GOG, Origin, Uplay as well as a variety of other online libraries, and you can play them whenever or wherever you want. They even give you some preloaded options so you can play them easily without waiting for its installation before playing. It needs a minimum internet speed of 10Mbps and runs stably at a speed of around 50Mbps.