Due to the ease of schedule, some people choose to be teachers. There is no doubt that having the summer off can be extremely beneficial. Is it true that having the summer off from school also means having the summer off from work? Do teachers get paid in the summer? Some people are confused about how teachers are paid, but the process is quite simple. We have all the answers you need, whether you are a new teacher, considering a career, or enjoying learning about these topics.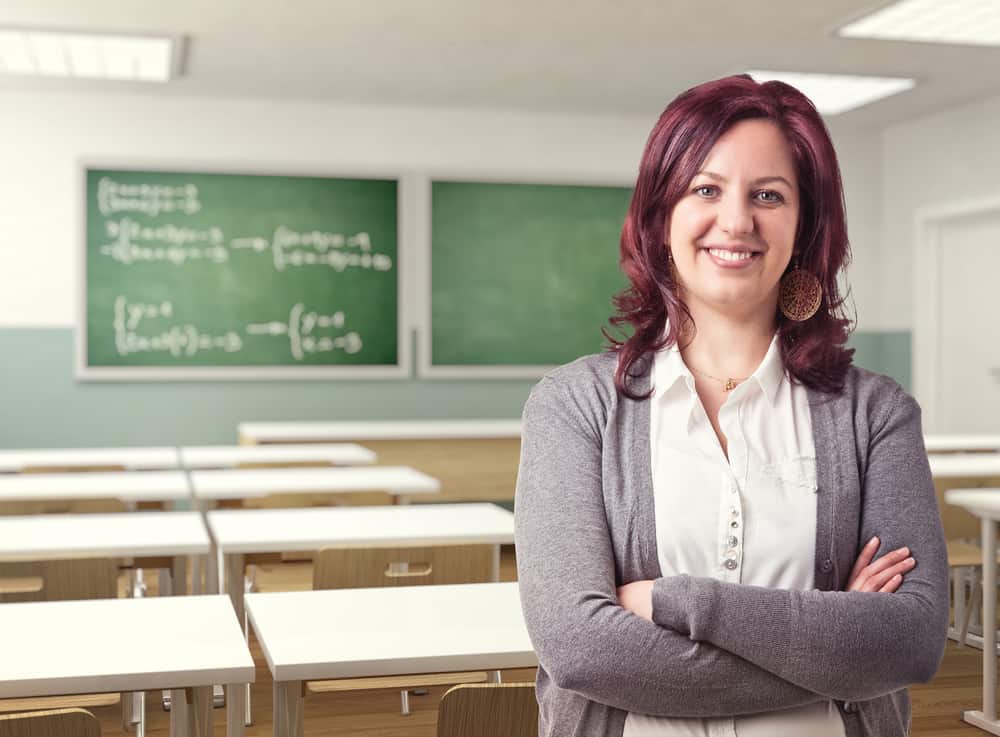 The way teacher pay structures are set up may surprise you. Do teachers get paid in the summer? This is a query that many people have, whether they have just started their first teaching job or are thinking about becoming a teacher. Summer break is a long period without a paycheck, so it's critical to know if you'll be paid during that time. Continue reading to learn more about how teachers are compensated.
Do teachers get paid in the summer?
No, teachers are not paid during the summer if they are not actively teaching. Most teachers, however, can spread their pay for ten months of work over a year. This is not the same as being paid for summer vacation because their contract specifies that they will be paid for a certain number of working days per year.
Many believe teachers receive a paid two-month summer vacation, but this is a myth. As you will see later, teachers are not only not paid during the summer, but they are also expected to do a lot of unpaid work during the summer and other breaks to prepare for the classroom.
However, most teachers take advantage of the option to spread ten months of pay over twelve months. Receiving a consistent paycheck throughout the year can aid in their personal financial management.
Consider if your job paid you for ten months and then stopped paying you for the last two months of the year. It makes it difficult to budget recurring monthly expenses like rent, utilities, food, and transportation when you aren't working.
Teachers who have chosen the 12-month pay structure will be paid during the summer. Teachers in most school districts have the opportunity to earn money for 10 or 12 months of the year. If you choose the 10-month pay structure, you will only be paid while school is in session. Your paycheck will not arrive during the eight weeks the children are not in school.
This is a great option for those working other jobs during the summer, but it cannot be easy to budget. Getting paid on a 12-month schedule may make more sense for teachers who want to keep things consistent throughout the year. Although your weekly pay will be slightly lower, the total amount of money you will earn in a year will be the same. Teachers must exercise caution when structuring their paychecks.
When you go for a vacation during the summer, you are likely to spend significantly more money. Taking time off increases the amount of money you spend regularly. As a result, being paid less and spending more can put some teachers in a difficult position during the summer months. It is critical to understand teacher pay and how it is structured from a budgeting standpoint.
12-Month Pay Option Example
If a teacher chooses the 12-month payment option, their annual pay will be spread out over the year, so they will receive less each month but will still receive a paycheck during the summer months.
As an example:
$70,000 per year is the annual pay for a teacher

Monthly salary for the next ten months: $7,000

Over a 12-month period, the monthly salary is $5,833
How are teachers compensated?
Teachers are compensated in various ways, often depending on the policies of individual school districts. Most people will be paid biweekly (26 pay periods per year), twice monthly (24 pay periods per year), or monthly (twelve pay periods per year). Of course, this assumes that the teacher chooses to spread their pay for ten months of work over the year.
Most teachers sign an annual contract outlining the number of working days and hours they will be paid for. A typical contract would include 180-190 days of classroom instruction or teacher in-service days during the school year, which runs from August to May.
Teachers appear to work much less than the average full-time employee's annual workdays of 240. Teachers, of course, put in more than just classroom instruction. Curriculum preparation, grading, communication with other staff and parents, after-school activities, continuing education classes, and teachers can work a LOT of unpaid hours are all part of the job.
How much do teachers get paid per year?
A teacher's annual salary in the United States is $67,340, with the bottom 10% earning $41,330 or less and the top 10% earning $102,130 or more. Teacher pay varies by geography and is generally related to the cost of living. New York has the highest median pay at $88,420, while Missouri has the lowest at $45,290.
A bachelor's degree and a state-issued certification are typically required for teaching. Some teachers pursue a master's degree or other specialized credentials, and those with advanced degrees are typically paid more.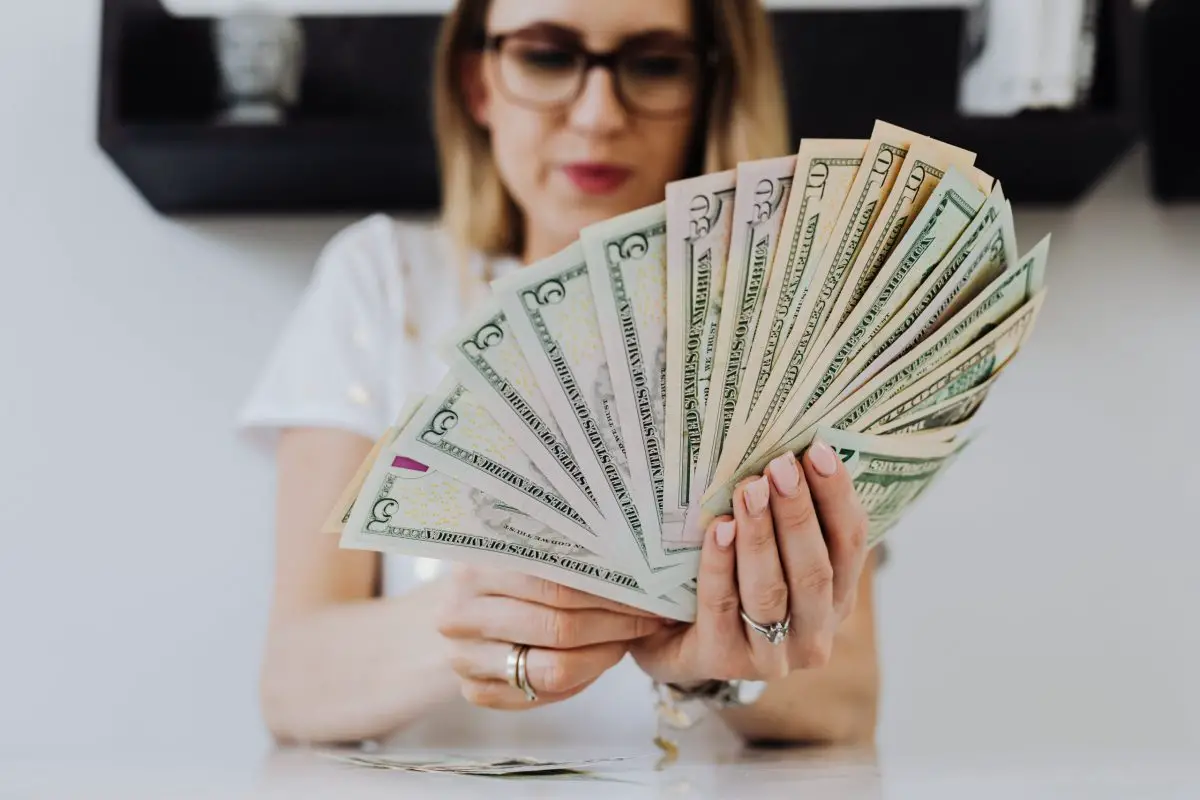 What Happens If a Teacher Works Extra Hours During the Summer?
Work will be available at some schools throughout the summer. Summer school, camps, sports, and other activities fall into this category. Teachers who are asked to work during this period will earn more money. A teacher's annual salary does not typically include any of these bonuses or extras. This is one of the reasons why some teachers will opt for a 10-month contract and then challenge themselves to take on some extra responsibilities over the summer. This means that the total amount of money earned in a year will be significantly higher.
Some teachers look forward to the eight weeks off to recharge and relax before the start of the new school year. Others are more concerned with maintaining the same income level throughout the year. The summer break for teachers can be viewed as an opportunity to rest or crank things up and make some extra money. Each teacher must make this decision on their own.
Advantages for Teachers
While teachers have many responsibilities and work long hours without pay, they have some uncommon advantages in other professional fields.
A state-sponsored pension program is one of the most important benefits still available to teachers. You may be required to contribute a portion of each paycheck to the pension fund, but if you continue to teach, you will be able to draw a pension when you retire. Because most for-profit businesses have eliminated pensions, this is a significant benefit to teachers.
Furthermore, teachers are generally eligible for good health and dental insurance benefits at much lower rates than self-employed workers. 
Teaching hours could be another advantage, depending on your personality. Most schools begin early and end by 3:00 p.m. While teachers are sometimes required to attend after-school activities, they have the flexibility in their schedule to run errands or even be at home with their children when they get off school, avoiding the additional burden of after-school care costs.
Also Read: Our Home Essentials Guide For Radiators
What do teachers do for money during the summer?
Of course, opting for a 12-month payout of your 10-month contract is one way to get paid during the summer. But what if you want or require more money during your summer vacation?
Teachers, fortunately, have many skills that can easily translate into a summer job. Teachers, for example, can earn money over the summer by teaching classes at a community college or even enrolling in summer school at their current secondary school.
Teachers can also start their private tutoring businesses. Many kindergarten teachers do this all summer and school year. They are fantastic teachers who are always in demand. Teachers can often earn $20 an hour or more tutoring and have the flexibility to work their hours.
Teachers who enjoy lesson planning and curriculum may find that the site Teachers Pay Teachers is a great way to earn money for their lesson plans, curriculum, and other educational resources. Teachers created the products for sale, as the name implies, and the proceeds help support other teachers.
In the summer, several groups of people are usually looking for work. In addition to teachers, there are frequently college students around looking for extra work. This can sometimes imply that the summer workplace is difficult. Many teachers will seek summer employment within the school district. This ensures that you work with the same people you are used to, and the activities will most likely benefit your resume.
As you might expect, running a summer reading program through the school district may be more impressive than working as a bartender. However, some teachers believe a summer break from the school system is the best option. Many teachers will work in restaurants, summer camps, or manual labor jobs over the summer. When kids get home from school, there are usually quite a few child-related jobs that require excellent employees.
Furthermore, some teachers will set up a summer tutoring program to assist them during the summer months. Many parents are concerned that their children will forget some of what they have learned this year. Rather than waiting until August or September to see what their child has retained, those parents will have them practice throughout the summer. Overall, choosing what you want to do over the summer makes the job of a teacher more appealing.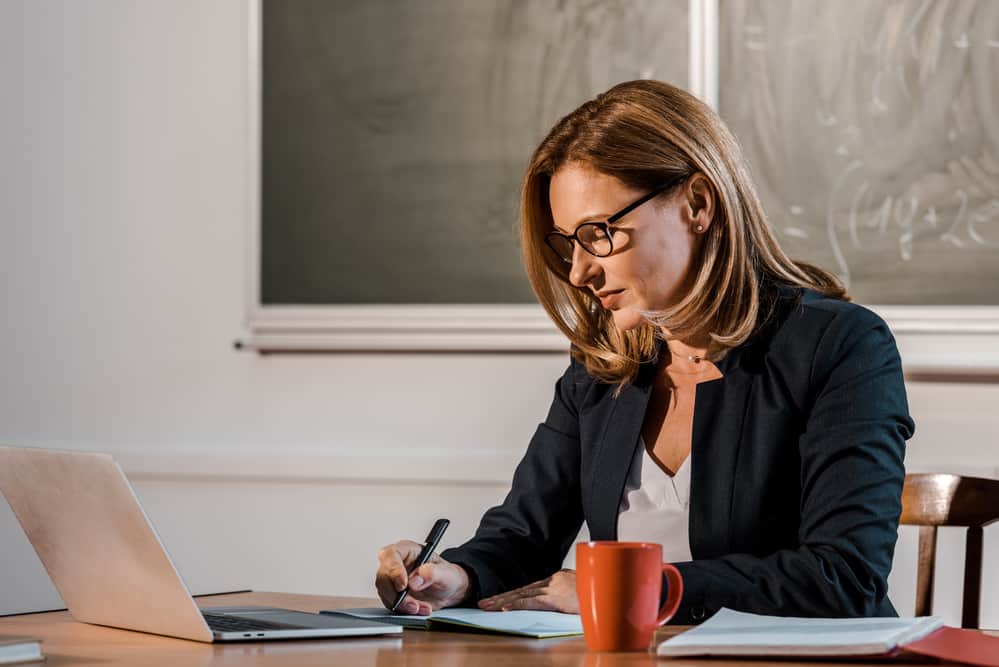 Summer Employment for Teachers (That Have Nothing to Do With Teaching)
Perhaps you are burned out in the classroom and need to do something completely unrelated over the summer. That is completely understandable!
Fortunately, plenty of gig economy and freelancing opportunities are available in the short term. You could also do these as a side hustle during the school year to supplement your income.
Here are some instances of jobs you could do over the summer:
Freelance writing:

Numerous paid writing opportunities are available if you enjoy writing. You can expect to earn around 10 cents per word as a starting point.

Find a traditional summer job in retail or food service:

these industries are in desperate need of workers right now, and the pay is significantly higher than it used to be.

Drive for a ride-

hailing or food-delivery service.
If you're looking for some mindless ways to make money this summer or otherwise, these apps might be for you:
Survey Junkie:

Take phone surveys and participate in focus groups for up to $50 each.

Swagbucks:

it is the world's most popular "get paid to" app. Earn money by monitoring videos, playing games, taking surveys, and more.

InboxDollars:

Similar to Swagbucks, you can earn points and redeem them for gift cards.
Do teachers get paid for their extra hours?
Overtime pay is not usually given to teachers. If a teacher volunteers for a camp, sport, or summer school, they will be compensated in addition to their regular salary. However, if a teacher determines to stay after school one day to organize their classroom or set up a project for the following day, they will not receive overtime pay. 
There has been a lot of discussion about this over the years. Some argue that the demands on teachers are too great to meet in a typical week and that the time they expend far exceeds what they are paid.
Others will argue that the teacher's work is compressed into 10 months with a two-month break. Different school districts will have variable levels of pay, which will undoubtedly factor into this situation. Teachers who reach tenure and stay in a school district with a high pay level can make a rather high salary.
Do teachers get paid for their winter vacation?
Teachers are not compensated for the winter break. Teachers are paid for a set number of working days per year, typically 180-190 days. While their pay is sometimes distributed evenly throughout the year, they are technically only paid for their work days, not including summer, winter, or spring breaks.
While teachers are not paid for holidays or winter vacations, keep in mind that the average yearly salary for a teacher spread out over a year is still higher than the national average for all jobs. 
According to the BLS, the median wage for all occupations is around $42,000, while teachers earn slightly more than $67,000. Of course, when all the extra unpaid work teachers do outside of the classroom is taken into account, their working hours are frequently comparable to those with a full-time job or more.
How many vacation days do teachers get?
Taking everything into consideration, teachers receive approximately 75 days off per year, which is the equivalent of 15 work weeks. Most teachers work 180-190 days per year, compared to 230 days per year for the average professional. Some teachers receive 5-10 days of personal or sick leave during the school year, in addition to other holidays, such as winter break, spring break, and summer vacation.
While this may seem like a lot of vacation time, remember that teachers engage in many unpaid activities "off the books." Lesson planning, continuing education, grading, conferences, and various other activities can add up to 5-10 weeks or more of additional work time.
Teachers' Unpaid Summer Requirements
While it is a common misconception that teachers receive a free two-month summer vacation yearly, this is not always the case. During the summer, teachers have many unpaid responsibilities that must be completed.
Licensing Continuing Education
Most states demand teachers take continuing education classes to keep their teaching certification. Every five years, my home state of Texas requires 150 hours of continuing professional education (CPE). While some school districts will reimburse for continuing education classes, almost none will pay for the time required.
Furthermore, many teachers are pursuing special certifications or advanced degrees that necessitate college coursework. Because it can be difficult to fit in classes during the school year, summers can be an ideal time to load up on coursework.
Planning a Lesson
Curriculum requirements change all the time, which is an unfortunate teaching fact. Even if you've been teaching the same subject for 20 years, you'll have to change some of your lesson strategies for the upcoming school year.
Expect to spend even more time during the summer preparing your curriculum for the following year if you are a new teacher or changing subjects. While teachers could technically do this during the school year, taking on a new subject and new students in a changing environment can quickly become overwhelming.
Preparation for the Classroom
Every year in elementary school, I remember walking into my new classroom and marveling at how well-decorated and organized it felt. That does not happen by chance. Many teachers devote several days to preparing their classrooms for the new school year, often paying for supplies out of their pockets.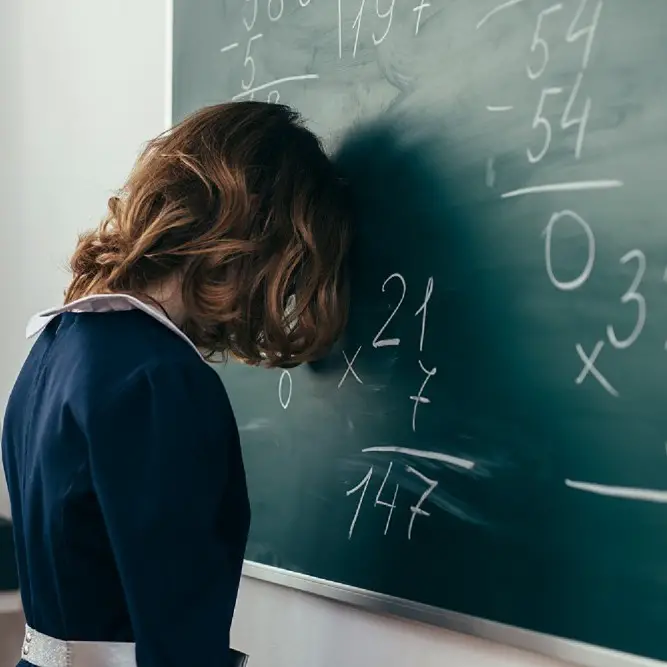 Do Teachers Get Paid Well?
Most people would agree that teaching is rewarding but not always financially rewarding. Being a teacher can be a wonderful job if you have spent your entire career in education and have been wise about where you work and what projects you take on. Furthermore, the benefits of a teacher are typically superior to those of other professionals.
To determine whether teachers make a good living, look at the total package and consider all extras. Some high-paying jobs may not provide the same benefits and advantages as a job as a teacher.
Benefits
A teacher's retirement plan is one of their most important benefits. Teachers have a great retirement plan and can also invest in it. If you ask retired teachers, they will tell you that retirement benefits are among the best parts of being a teacher. Saving for retirement can be challenging, if not impossible, for most people.
As a teacher, your work helps to fund your retirement, and you don't have to see the results in your weekly paycheck. Teachers are also entitled to good health and dental insurance benefits. The plans will have to be paid for, but teachers' rates are significantly lower than what a self-employed person would receive.
Teachers are considered a large group and thus receive lower insurance rates. As long as a teacher is employed, their children and spouse are usually covered under the same insurance plan. Benefits are a significant factor in the overall compensation package that teachers receive. Because these will contribute to the overall value of a teacher package, a teacher should carefully consider all of their options.
Vacation
Teachers are given a reasonable amount of vacation time. They have summers off, as we all know, but they also have weekends and holidays. Furthermore, teachers can take personal and sick days throughout the year. Many teachers will find that taking time off is difficult because of how quickly the class can fall behind, but the days are available if needed.
Taking a break during the holidays and at other times of the year, such as spring break, to rest and recharge is a huge benefit. The only issue with these periods off is that many other people will share them. This means that planning things like vacations can be difficult or expensive. Nonetheless, most teachers, on the other hand, are relieved to be away from the classroom.
Leave
Teachers frequently have the option of taking leave when they have a child or a rare medical event. If you vacate for several months to have a baby, you may lose your job in some industries. However, this is considered part of the job when teaching, and the school will discover a replacement to help fill your spot for a few months. This is a perfect option that many industries lack, and teachers should consider it when accepting a position.
Tenure
When a teacher attains tenure, it is much easier for them to keep their job. The job market can be frightening, and there is a lot of volatility. Having some assurance that you are a tenured teacher who will be retained on the faculty year after year will give you peace of mind. This is a goal that many teachers want to achieve as soon as possible.
However, the year-to-year contracts associated with teaching can be quite stressful to negotiate before tenure. Any experienced teacher will tell you that if you do a great job and love your school and students, you will eventually have the job security you require.
Schedule
A teacher's day typically begins early in the morning and ends in the afternoon. Because of planning and prep work, the teacher's day is typically much longer than the child's day. However, many people prefer the teacher's schedule because it allows them to start early in the morning and finish early in the afternoon. You will have plenty of time if you have activities planned for the afternoon.
A teacher's job can be a great option for those who struggle with desk jobs that let them go at 6 p.m. Many teachers enjoy the schedule because it is usually the same as their children's schedule. Getting off simultaneously with your children can save you thousands of dollars in childcare costs each year. This is not always feasible, but having a job as a teacher is usually a good fit for those with a family.
People frequently underestimate the time a teacher devotes to their schedule. Remember that the hours are not the same as those of the students, but the schedule is something that most teachers will not complain about.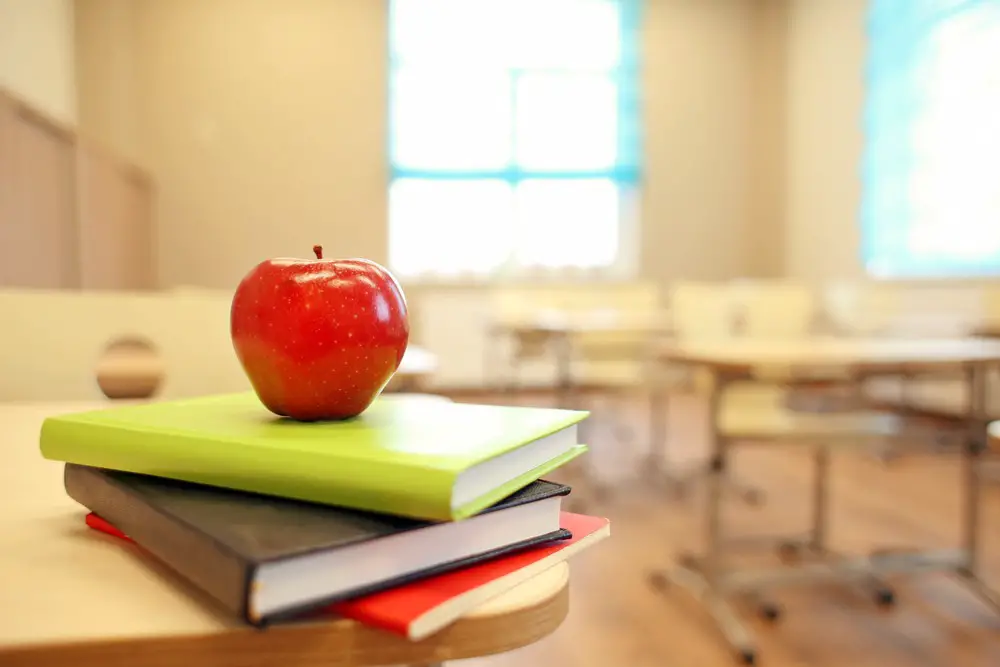 Unlike in private business, there is usually little space for negotiation when dealing with a school district. However, it is a nice perk that teachers can choose between a 12-month and a 10-month pay period. Teachers can choose between these two options to find something that works best for their specific budget and plan.
Young teachers should presumably consider the 12-month payment plan until they know their summer plans. Summer employment can be difficult to come by in some school districts. As a result, it is critical to ensure you will receive some income throughout the year.
Overall, teachers may not have the highest-paying jobs available, but when the benefits are considered, it becomes a little easier to decide to become a teacher. The total compensation package must be considered in all jobs, not just the salary.
Final thoughts on do teachers get paid in the summer
While teachers are not paid during the summer, having the option to choose a 12-month payout of their salary is a great way to smooth income and make budgeting easier.
Being a teacher has many advantages and disadvantages. While many hours of unpaid work are frequently required, long periods off allow for rest or the addition of a second job to earn more money.
Teachers may not be able to find the highest-paying jobs. Still, when the average teacher salary is compared to other professions, and the benefits are considered, it can help those considering a career in education make a decision.