Starting a new business is exciting, fun, and a little terrifying. Learning how to franchise a business is similar, but running a franchise is a little different.
Anyone who wants to start a business without going alone should consider franchising. When you franchise a business, you own and operate it but use another company's brand name and products. Popular franchises include well-known brands such as Marriott, Hertz, and Subway. Do you know how to franchise a business? Continue reading to know more.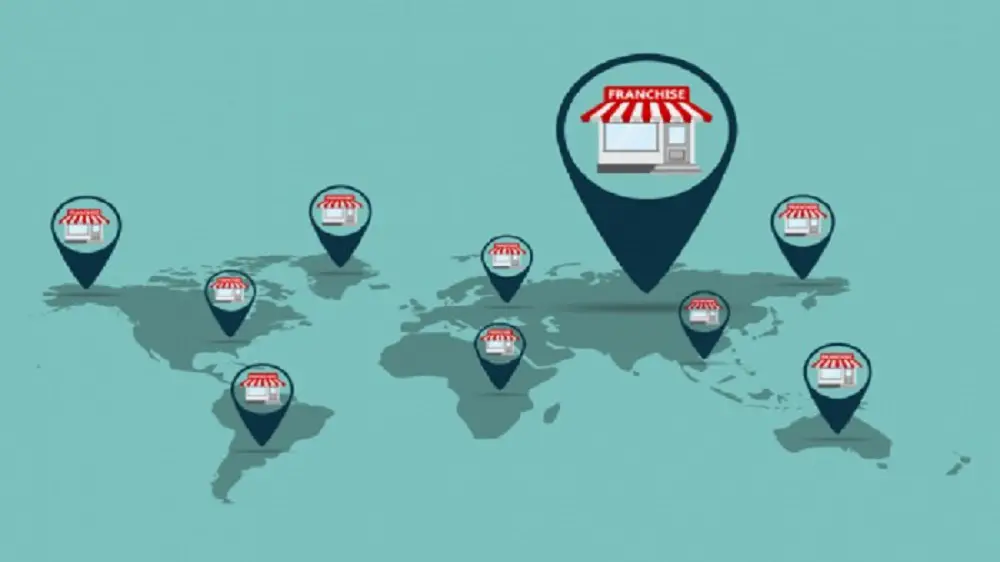 What exactly is a Business Franchise?
A franchise deal is a type of agreement that entails reproducing a successful business model across numerous locations. As the business proprietor and franchisor, you would draft a franchise agreement to kick-start the process of opening a new franchise.
This agreement grants franchisees limited rights to your intellectual property, supply chain networks, training systems, and other assets to open and operate a new location for your company.
Why should you think about franchising your business?
Franchising is a tried-and-true business model that allows you to capitalize on an existing customer base while pursuing your entrepreneurial dreams. You can help yourself and your family by opening a franchise and employing people in your community.
What Is the Difference Between Franchising and Licensing?
For a fee, you can share your brand information through franchising or licensing. The differences between franchising and licensing are centered on control and operation:
Franchise agreement:

Provides the franchisee with comprehensive information required to establish a new location under an already successful business model.
Ideal for: service-oriented businesses
For instance, McDonald's was franchised by a corporation in collaboration with a local entrepreneur.
License agreement:

This allows the licensee to access only specific intellectual property, such as a logo or character.
Ideal for: Product-focused businesses
For example, Disney licenses the Mickey Mouse character to appear on a retailer's sweatshirts.
What Are the Different Types of Franchises?
When you franchise your business, you will almost certainly create one of four types of franchises:
Job franchise:

A company that provides a service on behalf of the franchisor.
Travel agencies are an example.
Distribution franchise:

Product-focused businesses that also provide related services are examples of distribution franchises.
Auto repair shops are an example.
Business format franchise:

The franchisor provides entire established business models.
Fast food restaurants are an example.
Investment franchise:

Large, service-oriented investment franchise
Hotels are an example.
The type of franchise that is best for you is determined by the size and complexity of your business and the industry in which you operate.
How long will it take to franchise a company?
Franchising typically takes three to four months, including preparation. Depending on your business model's complexity, the process may move more quickly.
What Should the Cost of Franchising My Business Be?
The franchising costs vary depending on the industry, state of residence, and other factors. Some franchises charge less than $20,000, while others charge $100,000.
The Federal Trade Commission (FTC) handles franchise operations at the federal level, but each state has its own franchise rules and requirements. To avoid missing state-specific requirements, consult with a franchise attorney who can assist you in preparing documents for your specific state.
How to franchise a business? 7-step guide for franchisors
When you choose to franchise your small business, you must be prepared to hire new independent contractors to run their franchises.
Here are the main measures you'll need to take:
Ascertain that your company is franchise-ready.

Safeguard your company's intellectual property.

Create a financial disclosure statement (FDD)

Create a franchise contract.

Create a franchisee operating manual.

FDD filing or registration

Make a plan to meet your sales targets.
Ascertain that your company is franchise-ready
There are questions you should question yourself before embarking on the franchising journey to ensure your business is ready to franchise.
Is my company healthy and profitable?
Is it possible for me to afford franchising and expansion, or do I need to borrow money?
Can I effectively clone my business model?
Have I successfully expanded to another location?
Is it possible for me to market and sell franchise opportunities?
Is it okay for me to be a mentor and supporter of franchisees?
You don't have to answer "yes" to every question, but you should try to be honest to highlight any weaknesses in your blind spots.
Blair Nicol, CFE, vice chairman and principal of franchise consulting firm FranNet, advises starting with an original location with a presence. He said small business owners should have already duplicated the concept a few times. As a result, they have a replicable model that has been shown to work anywhere.
Safeguard Your Company's Intellectual Property
Giving franchisees access to a wealth of intellectual property is critical to franchising your business. This allows them to brand their franchise following your specifications while encouraging your business's expansion. However, if your intellectual property is not adequately protected, it can expose you to risks.
For instance, franchising may expose that property to theft or misuse if your company protects trade secrets or has unprotected intellectual property.
Before delving deeper into the franchise process, ensure that you protect the intellectual property that distinguishes your company.
Create a Franchise Disclosure Statement (FDD)
The Franchise Rule states that you can only sell a franchise to a prospective franchisee after providing them with an FDD that complies with FTC rules and regulations.
An FDD is similar to your franchise's articles of incorporation in that it introduces key players, defines operating terms, includes financial statements, and addresses franchise agreement obligations. According to the Franchise Rule, it must include the following 23 sections:
The franchisor: Names and describes the franchisor, as well as any parents, predecessors, and affiliates.
Business experience: Summarizes the franchise company's management's business experience.
Litigation: reveals past and current criminal and civil lawsuits for anyone covered by the franchise.
Bankruptcy: Provides information on any bankruptcies filed by franchise management.
Initial fees: Informs the franchisee of any upfront costs, such as the franchise fee or a fee to review a franchise lease.
Other charges: Any recurring or periodic charges, such as advertising or royalties, are highlighted.
Initial investment: The estimated initial cost the franchisee must incur to establish the franchise.
Restriction on product and service sources: Lists applicable requirements, such as whether the franchisee is required to use approved vendors.
Franchisee obligations: Notes the legal obligations the franchisee must agree to establish the franchise.
Financing: Describes the franchisor's franchise financing arrangements and payment terms to the franchisee in detail.
Assistance, advertising, computer systems, and training: Clearly states all the assistance the franchisor is willing to provide to each franchisee.
Territory: Describes any exclusive or protected territories for franchises, as well as any plans to avoid oversaturation.
Trademarks: Outlines terminology for the company's name, logo, and other branding elements.
Copyright, patents, and proprietary information: Describes the franchisee's access to and use of any intellectual property.
Obligation to participate in the franchise business's actual operation: Describes the operations in which franchisees must actively participate.
Restrictions on the franchisee's ability to sell: Any restrictions that prevent the franchisee from selling non-franchise products or services are disclosed.
Renewal, termination, transfer, and resolution of disputes: Outline any contract terms that require changes and indicate whether or not arbitration is required.
Public figures: Notes any celebrities or recognizable figures involved in the franchise's ownership, investment, or promotion.
Financial performance representations: Financial performance representations include sales, earnings, and expenses for the franchisor and franchisee. It should be stated that this step is not required.
Outlets and franchisee information: Outlets and franchisee information: Lists current and former franchisees from the previous 12 months, contact information and other franchisee statistics.
Financial statements: Compiles audited financial statements for franchisees to provide transparency.
Contracts: Any signed franchise contracts, such as the franchise agreement, leases, etc.
Receipts: This section proves that the franchisor provided the FDD to a prospective franchisee.
The FTC requires franchisors to:
Provide franchisees with an FDD at least two weeks before signing an agreement.
Every year, the FDD is updated 
These requirements are necessary to ensure that your FDD is a living document that keeps franchisees up to date on the latest information.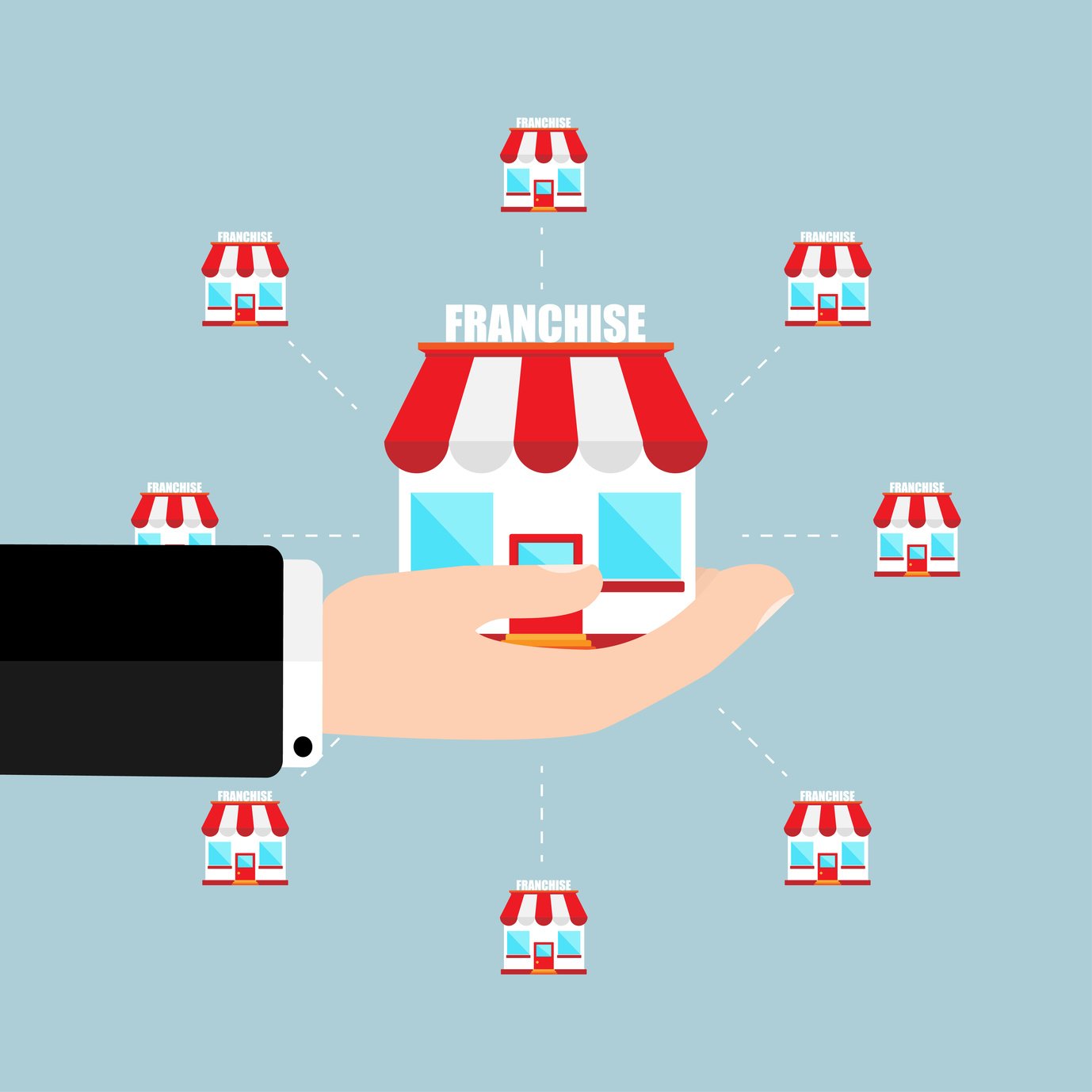 Formalize a Franchise Agreement
A franchise contract is an agreement that binds you and your franchisee to specific expectations that govern how the franchise works. A franchisee is an autonomous contractor, not an employee, and must sign this contract to be associated with the franchise. Once autographed, it will be included in the franchise disclosure document you prepare for each franchisee.
The franchise agreement does not have to follow a specific format, but the best agreements are clear and comprehensive. Yours could include:
Fees for franchising (upfront and recurring)

Terms and conditions for contract renewal

Termination conditions, as well as post-termination terms

Regulations governing the transfer of a franchise to a third party

The franchise's launch schedule

Minimum purchase requirements

Franchise territory safeguards

Specifications for equipment, supplies, and inventory

Non-compete clauses

Methods of resolving disputes (like mediation or arbitration)
Not all of the preceding conditions will apply to every business model. Working with a franchise attorney can help you prepare a comprehensive and concise franchise agreement, taking the guesswork out of establishing a new franchise.
Create a franchisee operations manual
An operations manual describes the franchise's day-to-day operations in great detail. The operations manual is as follows:
Only the franchisee has access to this information, which is confidential.

Digital (preferable), with supplemental information such as links and videos.

Adaptable, changing as business operations and standards evolve.
This manual is not a legal document the franchisee must sign but is included in the franchise agreement. As a result, the franchisee must be aware of and adhere to all enclosed obligations. On the other hand, franchisees will not operate in the same manner as you. Be prepared to relinquish some control over your business concept and how it is carried out as long as all requirements are met.
FDD Registration or Filing
Once your FDD is concluded, it should be securely stored so you can access and update it as needed. Your FDD is necessary, but whether you file it with the government depends on where you live.
Each registration state, filing state, and non-registration state has its own set of requirements for franchisors. Non-registration states, for example, require you to obtain a registered trademark for your disclosure documents.
Regardless of where you live, consulting an expert can help you figure out what to do with your FDD.
Create a Strategy to Achieve Your Sales Objectives
Franchising your business is an excellent way to sell others on your successful concept. Your franchise's business goals should be realistic, and you'll need a realistic strategy to achieve them.
Your strategy should be tailored to your company, community, and growth objectives. Consider the following suggestions when developing your strategy:
Provide a referral bonus to individuals who refer qualified franchisee applicants.
Create a strategic marketing plan from the start to attract attention.
Employ salespeople who are familiar with your company and its story.
When trying to sell your franchise to a new franchisee, a thorough and honest FDD is a useful explanatory tool. It can help answer questions or be used to promote benefits you provide, such as an exceptional training program for employees.
The advantages and disadvantages of franchising a company
Business ownership is rewarding work, but it frequently necessitates difficult decisions. Weigh the advantages and disadvantages of franchising your business to help you decide whether franchising is right.
Advantages
A franchise can be a valuable asset to a business owner. It's a growth-oriented concept that can help you if you're looking to expand your business. The following are a few of the benefits of franchising:
Passive income:

Through franchise fees and other payments, your business could generate a consistent revenue stream without your active involvement.

Scalable model:

New franchises mean new markets and the opportunity to quickly expand your clientele, which can eventually lead to a demand for more franchises.

Diversify your revenue:

In addition to the franchising fees, income from royalties, ongoing fees, and other sources will diversify your revenue stream.
Your franchise's scalability ultimately determines how much diverse, passive income you generate. Regardless, franchises provide unique expansion opportunities.
Disadvantages
Franchises have many advantages, but there are a few disadvantages to using this business model. The following are a few of the disadvantages of franchising:
Upfront costs:

Before opening a single franchise, the total cost of approval for a franchise operation can cost thousands of dollars.

Possible disputes:

Disagreements with franchisees can arise from operational issues and may require arbitration.

Slow profit timeline:

Starting a franchise is costly, and it takes time to break even and become profitable.
The long franchising game may prove difficult to sustain if funds are scarce. Its high upfront costs and potential legal disputes necessitate careful financial planning.
Also Read: Sustainable Living: What Is It And How Do We Do It?
10 Step guide on how to franchise a business for franchisees 
Choose the franchise you want to operate
You can start a franchise in almost any industry, from hospitality to entertainment. Restaurants and stores may be the first businesses that come to mind when starting a franchise. Still, you can also run art studios, education, healthcare, and many other types of businesses.
Research franchises are available if you already have a business in mind or a general field. Then, research the company and choose one that aligns with your values and overall business goals. Consider your assets and liabilities, prior experience, and investment budget. Narrow down your top options and research them to find the best fit. Talk to other franchisees to get an understanding of what to hope.
Conduct market research
Just because a franchise has built-in brand recognition does not imply that the business is needed in your area. Basic market research can help you determine whether your business is needed. Examine your neighborhood's demographics, such as household characteristics, income levels, age, marital status, and employment.
If you live in a low-income area with little tourism, your high-end hotel franchise is unlikely to succeed. Make a list of the top competitors in your area to get a more accurate picture of the demand for your product or service. Knowing your competition also assists you in selecting the franchise with the best unique selling point in your industry.
Determine the costs
Once you've narrowed your focus and compiled a list of franchises that fit your goals and market area, look into the costs of starting your own business. Depending on the brand, startup costs can range from $50,000 to $1 million.
Even if you understand how to franchise a business, you may not consider all of your upfront costs. You may be able to obtain a small business administration (SBA) loan or other financial assistance, but it's best to bring your business off to a good start by limiting your startup costs to what you can afford.
You might also be in charge of your equipment and supplies. When you've narrowed your franchise options, read through their franchise guides to get an idea of what you'll be expected to pay for out of pocket. Talk to other franchisees to find out what they need to buy before they open their doors. Look for rental rates in your desired area on commercial real estate websites.
Having a realistic idea of your startup costs will help you save money or apply for financing that covers everything without putting you in too much debt before you even open your doors.
Form an LLC
Being an entrepreneur presents tax challenges distinct from those associated with traditional employment. Establishing a legal entity for your business provides legal and tax advantages that you may not be able to obtain as a sole proprietor.
Starting a limited liability company (LLC) or another type of business entity protects your assets if you are sued, go bankrupt, or face other difficult situations. You do not need a franchise agreement to start your own business. Choose a name and a registered agent, and file the necessary documents with your state.
Make a business plan
As you might expect, you'll need a small business loan to get your franchise off the ground. A solid business plan will help demonstrate your vision to potential lenders, proving why they should work with you to fund your new venture.
Furthermore, most franchisors require applicants to submit a business plan before they approve your franchise. Knowing how to franchise a business can help you navigate the process. In your business plan, include the following:
Introduce the business

Explain the product or service

Include the results of your preliminary market research

Describe how you intend to run the company

Describe the management team

Include your marketing strategy

Calculate your financials
Unless you're working with a large global company like McDonald's, don't assume potential lenders are familiar with your franchise brand. When describing the company and its products, pitch it as if you were starting a new business from the ground up.
Your business plan should demonstrate to lenders that you are credible and have the potential to launch a successful business. Include any supporting evidence, including previous industry experience and thorough market analysis. While you want to be optimistic, keep your revenue estimates conservative.
Complete your application
The majority of franchisors require prospective franchisees to apply. You won't be able to submit an application and start your business. It takes time for franchisors to review each application and determine who is qualified to run one of their businesses. Because their brand reputation is at stake, they want to ensure that the partnership is mutually beneficial.
After reviewing your application, franchise disclosure document, business plan, and other required information, the franchisor may invite you to an interview. Alternatively, they may approve you for a franchise.
Select a location
Once you've been approved, start looking for a location. Based on your market research and company plan, you probably knew where you wanted to open. Choosing the right location is an important part of franchising a business.
To find open spaces:
Look into new developments in the area and commercial real estate listings.

Look for a location whose demographics match those of your potential customers.

Consider the area's rents as well as potential competition.
You might like to open a coffee shop in a busy downtown area with a high weekly population. These spaces are more expensive, so come up with multiple options if they don't work out.
Begin training
Once your franchise is approved, you will most likely be trained by a franchisee relationship manager or someone from the corporate office. At the very least, you should be given access to all corporate rules and franchise owner expectations.
Make a list of questions to ask during training and start immediately. You could inquire about marketing and promotional resources, management and hiring, and other operational fundamentals that will assist you in succeeding. The majority of franchisors have strict guidelines in place for signage, branding, and marketing.
Inquire about creating a social media presence for your specific franchise location and other local marketing strategies you can use to generate buzz in your neighborhood.
Employers should be hired
Even if your franchise is small, you will still need assistance running it. Ask the corporate office for advice on interviewing and hiring the best people for the job while you're in training. Begin by posting job listings in your area on local job boards, LinkedIn, and other sites.
The franchisor will most likely provide hiring materials such as job descriptions, pay rates, and other information. Inquire about benefits and other potential recruiting tools during your training. You may be required to pay for these yourself, which will limit what you can offer.
If you need to hire many people, consider attending a job fair or recruiting on college campuses and other large gatherings. To save time, conduct group interviews. Look for people with similar experience, and hire some management assistance if you need help with day-to-day operations.
Open the door
If everything goes well, you'll be ready to open. Start targeting potential customers in your area by following the corporate marketing guidelines. You've probably distributed flyers, social media ads, and other messages to let people know you'll be there.
Organize a soft opening to train new employees and introduce your business to the community. Collect email addresses from those who attend the soft opening and use email marketing automation to expand your franchise. Invite people to your grand opening by providing a special discount on the day of the event.
Your franchisor may already have standard promotions they run whenever a new franchise is opened. Use their national resources, including their marketing team, to spread the buzz about your new business.
How to franchise a business? Key tips to remember
A business franchise may not be suitable for everyone. Assess your personality before beginning the process. A franchise may be for you if you're the type of person who thrives with well-defined processes. These businesses have a set standard and rules that you must follow.
Starting your own business may be more successful if you are more independent and creative. Building a brand from the ground up requires more effort, but starting your own business gives you much more flexibility.
Whatever your reason for starting a franchise, you'll be more likely to succeed if you enjoy what you're doing. Choose a business that is a good fit for your skills, experience, and interests. A background in your chosen business will assist you in developing marketing strategies to get people in the door.
Recognize your advantages
If you dislike sales, you will most likely dislike a business that requires you to generate and follow up on many leads to stay in business. A wellness business or a restaurant where you can host events and other promotional events is more likely to succeed.
Join a franchise owners' group on LinkedIn, or look for conferences and other events if you've never run a business before. Inquire about business operations, barriers to starting a business, and the challenges of running a franchise.
You can more accurately assess your strengths, weaknesses, and concerns by tapping into a network of people who have been there. Starting a franchise is a significant investment, and you should be prepared.
Is it necessary to register my franchise?
Relying on where you live, you may need to register your franchise. Some states require franchise registration and a franchise fee, while others require you to file your franchise disclosure document with the state or obtain a registered trademark.
Is Licensing a Better Option Than Franchising?
Licensing is not a substitute for franchising. Licensing rights cover intellectual property such as a brand's name or logo, whereas franchising covers entire business models, products, and services.
If you prepare properly, franchising can be an exciting way to grow your business. It opens up new markets, expands clientele pools, and increases profits but also costs a lot of money and time.
Takeaway
If you're willing to put what you've learned about franchising a business into action, owning a franchise could be the right fit. Begin by making a list of your skills, interests, and passions. Then look for franchise opportunities in your chosen industry. Examine what's available and the franchisee requirements.
Find a company that matches your goals and personality. Determine your startup costs and what you can realistically afford. You'll be prepared to apply for a franchise and welcome new customers once you've narrowed your preferred brands.