Do you get irritated when your baby wakes up at night? What happens when they start crying aloud? Cradlewise smart crib is designed to soothe baby back to the world of peaceful sleep. It becomes a tedious task to put them back to sleep when you are also sleep deprived.
Most of the new parents can relate to the fact that as a newborn arrives, peaceful sleep goes out of the window. Good sleep is not only good for adults but also newborns.
Certainly,
that was the case with parents Bharath Patil and Radhika Patil. They put aside their electronic engineering and decided to design this 3-in-one "smart crib".
This Cradlewise smart crib
is powered by
AI. Contains a bassinet, crib, a baby
monitor
, and rocker all in one.
Parent Radhika told in an interview that lack of sleep unable the parents to properly take care of their babies and not the amount of work.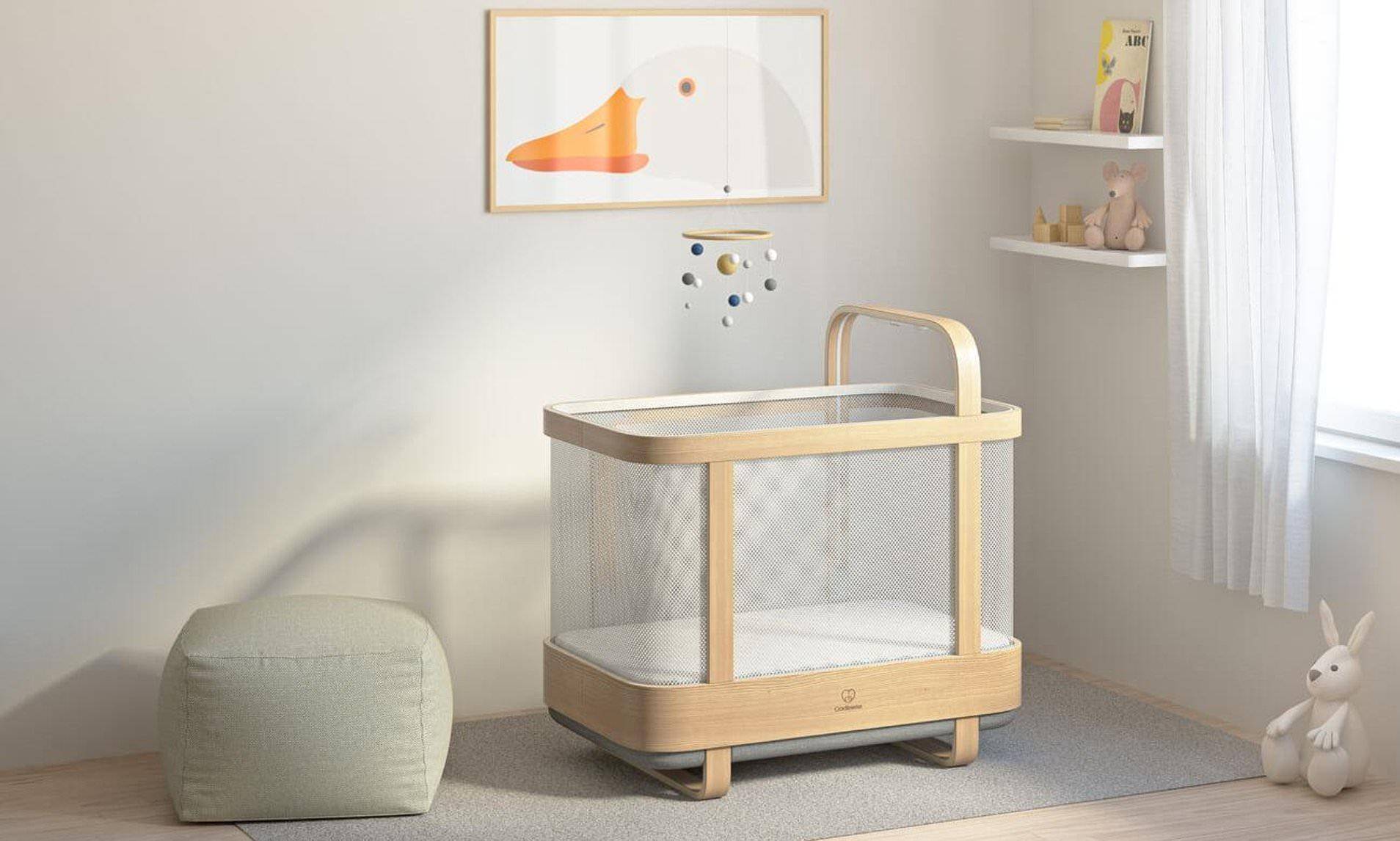 Cradlewise Smart Crib sensors
It
is equipped
with a built-in night vision camera and microphone. Its AI software monitors, and records the sleeping patterns of your baby over time. Parents can enable an Android/IOs app that will keep them updated with newborns' activity.
The built-in webcam helps you a lot more than you think. Get your work done without bothering yourself to check the baby again and again.
If a baby shows some signs of waking up
prematurely
– like rolling around the mattress or opening eyes – Cradlewise smart crib
gently
bounces the bed up and down
. Baby feels the same as he/she is in the arms of their parent. This crib also plays white noise from incorporated speakers. The Artificial Intelligence of this crib determines if the baby went to sleep.
The bouncing then discontinues, and light instrumental music
is played
to soothe the baby
. Parents can choose the type of music to
be played
via an IOs/Android app.
This smart crib
is claimed
to be the world's first crib that has an incorporated baby
monitor
.
It provides actionable insights to help parents aware of and improve their loved one's sleep
.
The AI-enabled app also sends notifications when your baby wakes up. Keep you notified about their activity. Also, it analyzes the sleep activity of your baby for developing their sleep profile. You can keep a check on your infant – listen and watch them in real-time.
Cradlewise smart crib will also respond to a hand placed in front of the sensor. That's how it enables you to process it
manually
. Start the bouncing action by pushing the bed down and stop it by holding the bed for 5 seconds.
Making an infant go back to sleep, once they start crying, is a more challenging task. Cradlewise smart crib
is designed
so to soothe your baby as soon as they start to move. Make them go to sleep before they start crying.
"Once you put the baby in, the crib takes care of everything". Bharath Patil tells about Cradlewise smart crib.
This crib can
be used
as a bassinet for newborns as well as a crib for babies up to 2 years old(by lowering the bed). Parents don't need to invest
separately
for a bassinet and a crib. This cradlewise smart crib is a two-in-one baby bed that is not
just
a piece of furniture. It's enough for babies up to 24 months.
The mattress of this smart crib
is made
from soft, non-toxic material. Cotton, cotton husk, the natural husk used to make it ultra-soft against the body of a baby. In this way, the cradlewise smart crib feels extra fluffy, comfortable, and cozy.
Made by parents for parents
Technology these days is becoming wild. As Patils' said that this cradlewise smart crib is not
just
a piece of furniture but a pair of helping hands. This crib can help your baby get a night of better and peaceful sleep. That in turn, gives you – the parents some peace of mind.
Cradlewise is three-in-one sleep. Sleep for baby, mom, and dada.
Cradlewise Smart Crib Price
Hope this article helped you get an idea of cradlewise smart crib. You might find these interesting too